One of the main attractions of Canada, which is annually visited by about two million people, is a television tower CN Tower (CN Tower) - the tallest building in the Western Hemisphere. This is, without doubt, the most recognizable symbol of the city of Toronto and one of these architectural wonders of the world.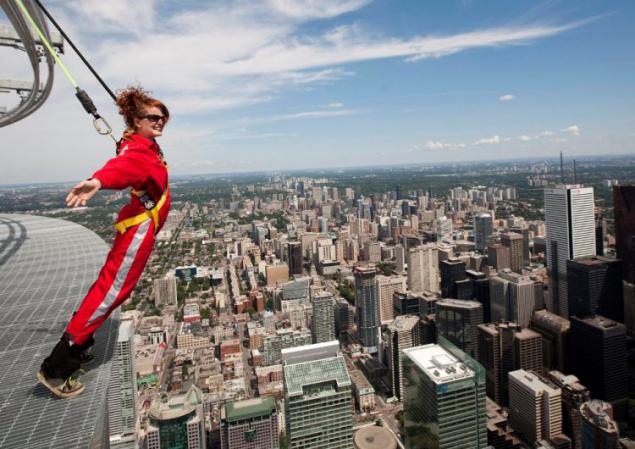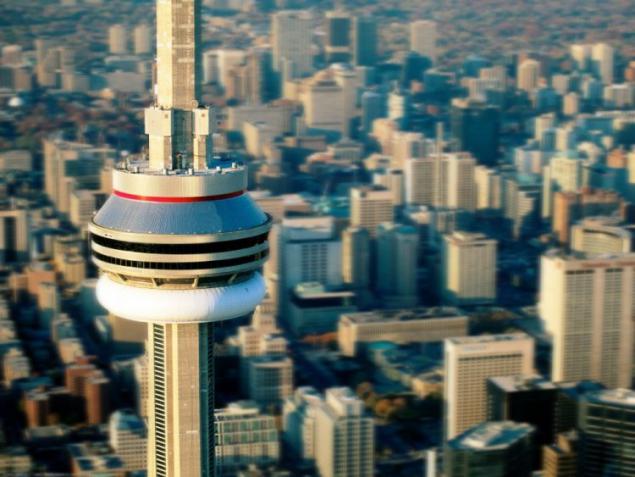 The tower is 553, 33 m, so with a few lookouts this incredible building you can see the magnificent cityscapes and Lake Ontario, at a glance. There is also a revolving restaurant where you can taste delicious dishes while admiring the city from a height of 351 meters. But the main feature of the tower CN Tower, for which it attracts hundreds of adventurers from around the world, is open August 1, 2011 attraction called «EdgeWalk», which can be translated as "Walk on the brink».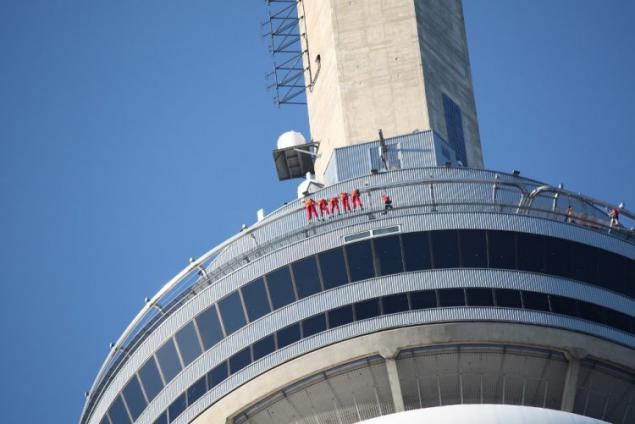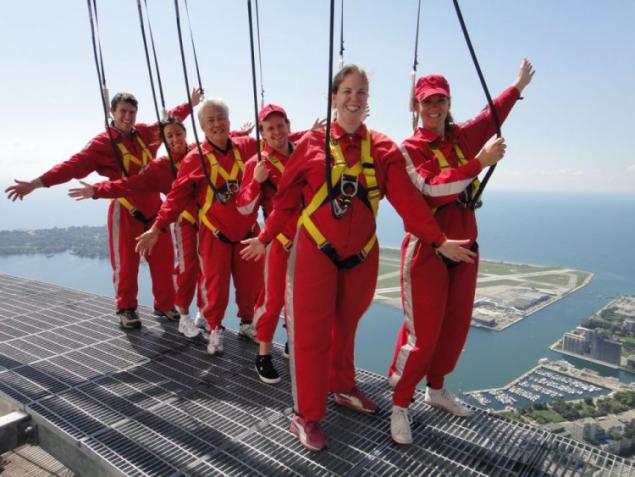 Imagine the narrow width of only 1, 5 m, a circular path without any fences, located at a dizzy height 356 m - this walk is really able to tickle your nerves! In fact, this is an observation deck cornice surrounding the tower, and the only thing that keeps it daredevils are Tethers.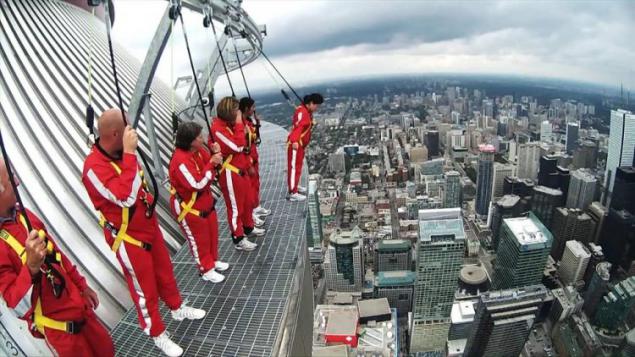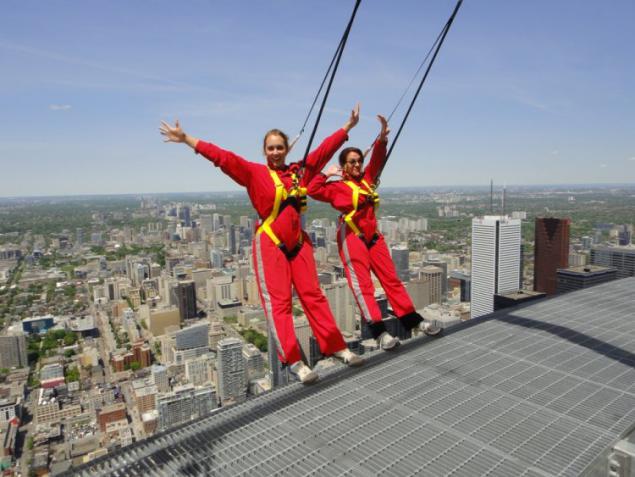 According to the rules of attraction, both on the court may be no more than six people. When all the cables are securely fastened, and the instructor had the necessary instructions, thrill seekers receive pad is completely at your disposal: they can walk on it, come to the edge and even lean back back, hanging on the ropes. All this madness at a great height lasts no more than thirty minutes, and is such a pleasure 175 Canadian dollars. Besides thrill for the money you get as photos and video memory.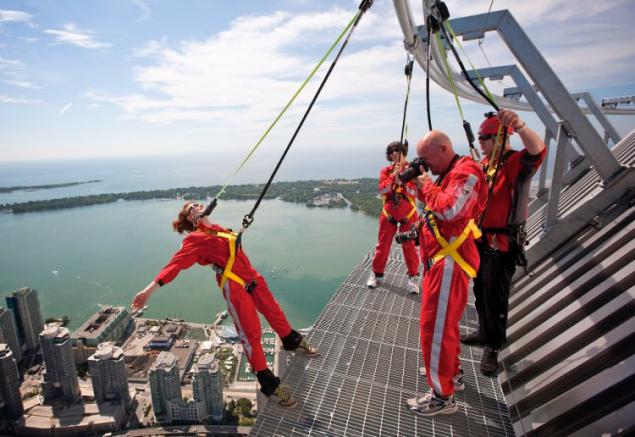 Attraction is working all the time, except for strong storms and thunderstorms. Despite the terrible height willing to walk over the abyss enough, and even arrange local newlyweds wedding photo shoot here.