The scariest ride in the world was built in a canadian town called Niagara falls, which is located in Ontario. The name of this horrible show — Nightmares Fear Factory, which means the Factory of nightmares.
The owners of the most terrible attraction in the world made the opening of the season on Halloween and not lost. In the early days of the visitors did not rebound. The interest lies in the fact that not everyone is able to ride to the end.
And became unbearable scared, you need to shout "Shit!" and the staff of Nightmares Fear Factory will help to escape from the room of fear.
And not ashamed to be scared! After more than 150,000 fans to tickle your nerves, are unable to withstand the test of fear!!!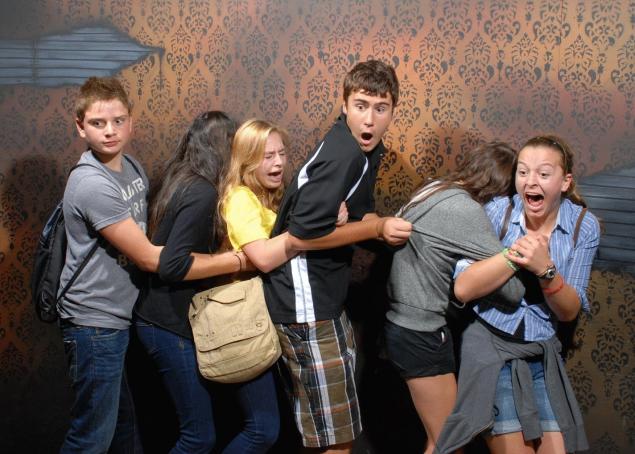 Of course, there are the brave souls who held hands and snuggled up to each other and able to withstand the entire route to the end. In the most terrible moments, all the participants of the show, filmed on a hidden camera. These incredible images of the, owners of the most terrible attraction in the world to publish on the Internet.
For those who want to know what scares the scary hotel rooms, suggest to watch a short video at the end of the article. So, in a way....
Source: /users/413