Prosperous country must have not only the banks, stock exchanges, telegraphs, and skyscrapers. It has now become fashionable.
Skyscrapers are in New York, Chicago, Singapore, Hong Kong, Sydney, Frankfurt and even Afro-Arab capital of European culture Paris.
There are now in Moscow, the highest in Europe. It can not but rejoice.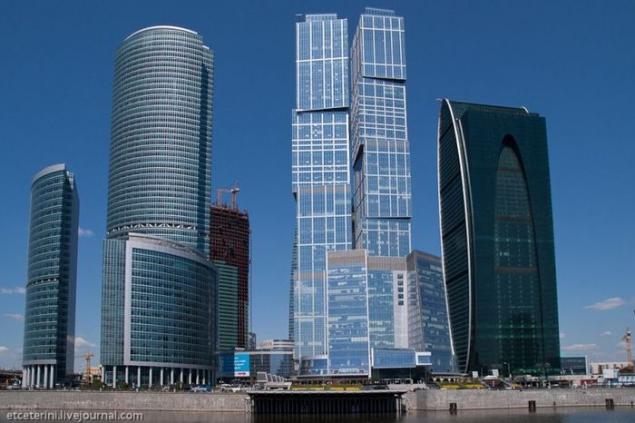 In Moscow, began to create such a masterpiece in the late '90s, and plans to finish at the end of the 2010s. MIBC Moscow City (Moscow International Business Center "Moscow City") is located on the banks of the river Moscow on Presnensky quay kilometers in 4 and a half to the west of the Kremlin. Location pretty good - within the Third Ring Road, but outside the historic center, on the site of a former quarry and wasteland - no historical monuments in the construction did not suffer in the shadow of skyscrapers are not lost.
Map Moscow City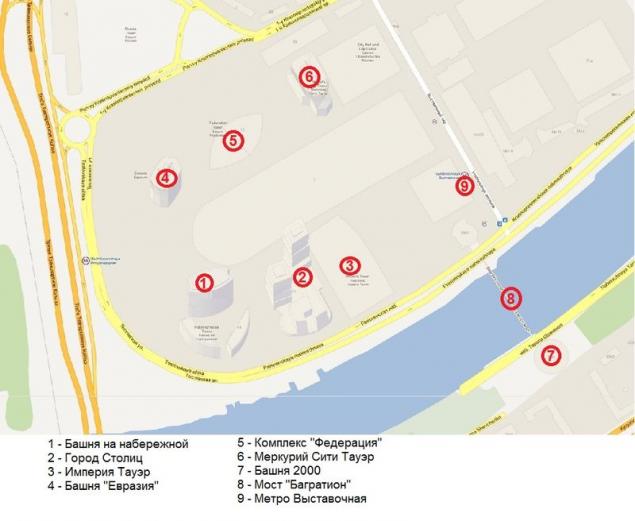 View of the center of Moscow City on the opposite side of the river from the Taras Shevchenko embankment. From left to right - Naberezhnaya Tower complex "Federation", Capital City, Empire Tower.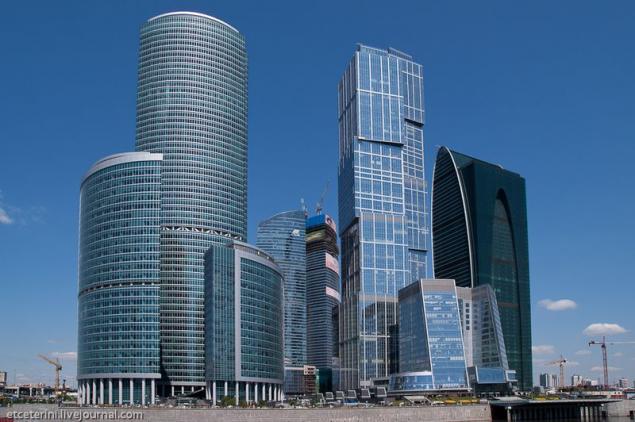 Moscow river and the International Business Center. Right - Tower 2000 and the bridge "Bagration".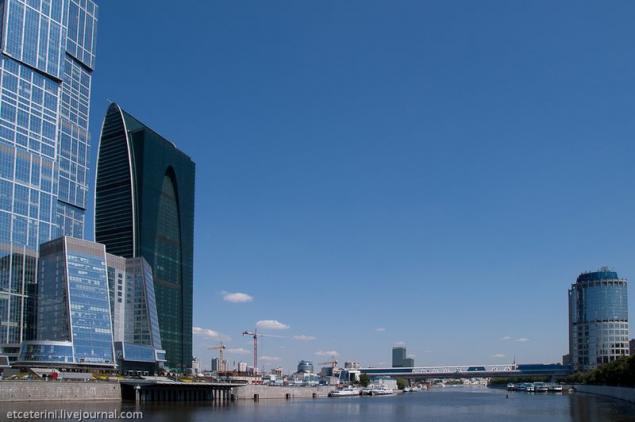 Tower 2000 (104 meters, 34 floors) - the first building constructed in the complex, was commissioned in 2001. The bridge connects the tower and the rest of the complex on the other side of the Moscow River.