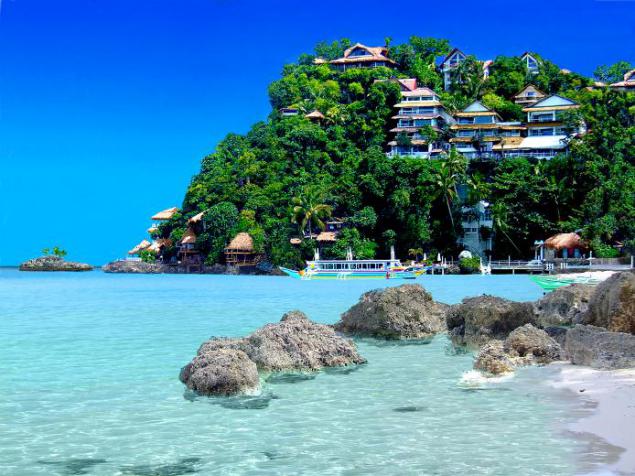 This article will take you now to the Philippines, namely on Boracay, the latter is an island with white sand and crystal clear water. Like all the other beautiful places in the world to tell about this place we decided not to waste. The fact that Boracay has long been considered one of the most beautiful islands of the Earth, by the way, for the past 10 years, the Philippine pearl included in the top 5 best beach islands.
The breadth of the island stretches only 1 km (the widest part) and long - 7 km. As already mentioned, Boracay - Philippine island, it is located in the central part of the archipelago.
It is worth mentioning that this place has become known only recently, it was "discovered" by tourists in 1980. and has since gradually gaining popularity. Today, Boracay is considered the best place for a beach holiday in the Philippines.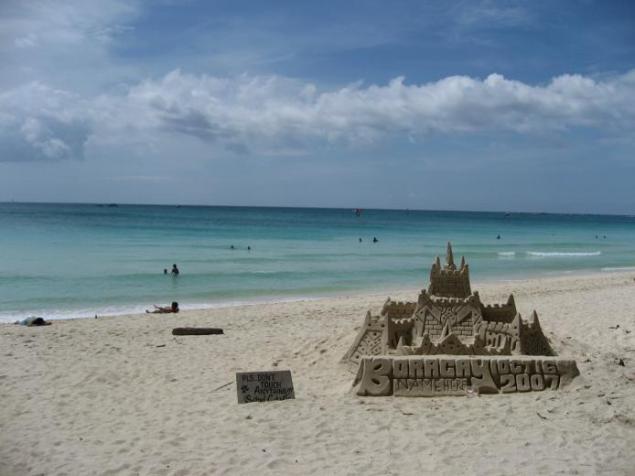 On this island is completely absent motor vehicles with regard to transportation, it is done by bicycle equipment, as well as a variety of devices motto.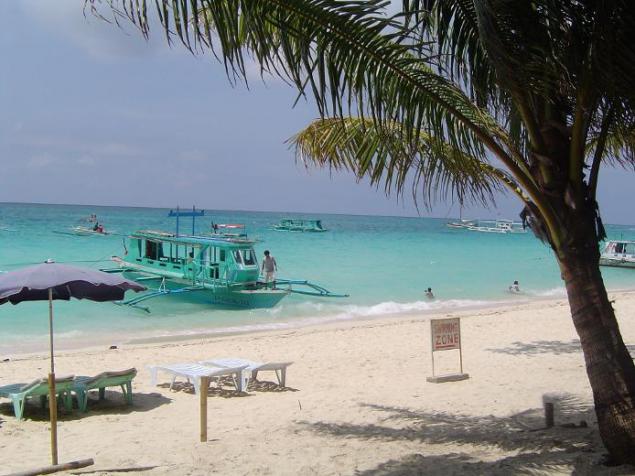 I must say that in Boracay, you will not see ancient temples and some other cultural or historical monuments and attractions. But here the tourist can visit the "dead wood" - flooded trees; Shell Museum; cave bats and Bazaar "Talipapa." The main attraction is the natural beauty of Boracay.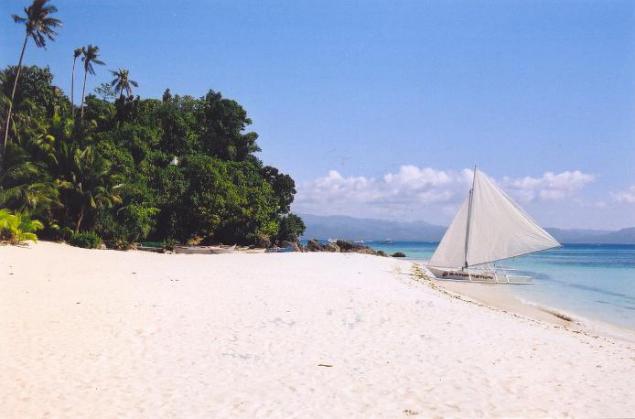 On this island, I want to highlight 2 beaches, they are on opposite sides. The first, called «White Beach» has a length of 4 km. This small beach area covers as powdered sugar sand that artfully framed on the one hand crystalline waters, and on the other - coconut palms. On the territory of White Beach and nearby there are many hotels, bars, restaurants, discos, SPA-salons and shops. The second beach area is called «Bulabog», its length is 2 km, mostly a popular place for kiters and windsurfers.
Boracay can always eat, the fact is that there is a very well-developed infrastructure, there is literally everything! Friendly restaurants and cozy cafes are always happy to see a new tourist. On this island you can taste the Spanish, French and Italian cuisine, in fact, there is even a shop of French gastronomy. More nice that everything here is at the highest level, with all the food is incredibly tasty, and most importantly - cheap. Having been on this island a sin not to try a fantastic dish of exotic fish (lapu-lapu, blue marlin).
If you are a fan of diving, then you will love Boracay: dive centers of the island organize daily dives with local dive spots and divers are taken to the islands nearby. Moreover, on the neighboring island is diving center offering courses scuba diving and freediving different duration ranging from 1 day up to 2 weeks.
If you love beautiful disco or live music, the Boracay again, you will be pleasantly surprised. Night at the beach area «White beach» in every cafe you can enjoy performances with live music, fire show and, of course, exotic drinks.
All this is fine and fascinating, but the main thing that impresses in Boracay - local beauty, it is just amazing, all the sand, water, greenery and wonderful sky make any man happy. Our words are confirmed by the fact that this island is the most beautiful and friendly, so if you have or will have the opportunity to visit it, be sure to do it!