I want to share with you my first big independent release, which took place in 2013.
The journey from the far north to the south is always nice)
I'll tell you part of the Philippines, will be a lot of pictures, please do not break at the end I will tell
Last year, for the first time with friends went on vacation without permits, we liked it very much, so soon after his return began to think how and where to go next time. With a place determined immediately: Thailand again, after having read the Forum agreed to add the Philippines.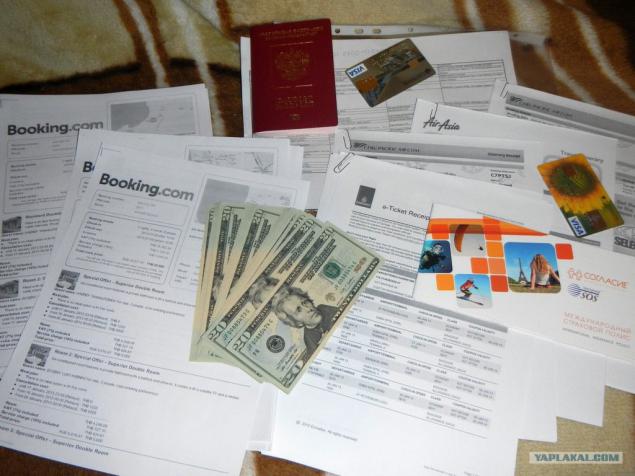 The Philippines is the several thousand islands, a lot of beautiful places. Originally I planned to visit four islands, but later in the summer when I was joined by two friends decided to leave, otherwise the trip would have been a solid road.
The entire route is as follows:
Naryan-Mar - Arkhangelsk - St. Petersburg - Dubai - Manila - Puerto Princesa - El Nido - Sabang - Puerto Printsessa- Manila - Kalibo- Boracay - Kalibo - Manila - Bangkok - Krabi - Phuket - Bangkok - Pattaya - Bangkok - Dubai - Saint Petersburg - Arkhangelsk - Naryan-Mar.
Dates:
06.01.13-30.01.13
Route by date:
06.01 - 07.01 - flight Piter- Manila (Emirates)
07.01 - Manila (Shogun Suite hotel)
08.01 - flight Manila - Puerto-Princesa (Cebu Pacific)
08.01 - Puerto-Princesa (hotel Corazon tourist inn)
09.01 - 12.01 - El Nido (Marina Garden resort)
12.01 - Sabang, underground river
12.01 - Puerto-Princesa - Manila (Tiger airways)
12.01 - Manila (Shogun Suite hotel)
13.01 - Manila - Kalibo (Cebu Pacific), Kalibo-Boracay
13.01 - 17.01 Boracay (Blue Mangoinn)
17.01 - Kalibo - Manila (Cebu Pacific)
17.01 - Manila (Shogun Suite hotel)
18.01 - Clark - Bangkok (Tiger airways)
18.01 - Bangkok (Phranakorn Grand View hotel)
19.01 - Bangkok - Krabi (Air Asia)
19.01- 24.01 - Ao Nang (Anawin bungalows)
24.01 - Ao Nang - Phuket
24.01 - 25.01 - Phuket, Nai Yang beach (Naiyang Boutique Resort)
25.01 - Phuket - Bangkok, Pattaya (Air Asia)
25.01 - 29.01 Pattaya (AA Hotel)
30.01 - 31.01 - Bangkok - Peter (Emirates)
Movement: 15 flights, a couple of times water transport and cars.
Now it was to monitor flight tickets, and look for a place to stay, with large cities there is no problem a large choice of hotels for every budget.
But with El Nido it had such hard. It is a small village, in recent years has become very popular among tourists because of the very beautiful nature reserve of the islands nearby. Wanting a lot, and places to stay small, so in August of January almost everything was booked. And plus to this, not all places to stay or eat at Buckingham Agoda, should be personally charged with the owner by e-mail and find out. The most expensive accommodation came there, all standards have been taken had to take a deluxe.
But gradually by November all bought all booked.
Part 1: Thrilla in Manila
Well, that's December 30th ... First home ... New Year dumpling party, etc.)
The only way to get to the mainland ...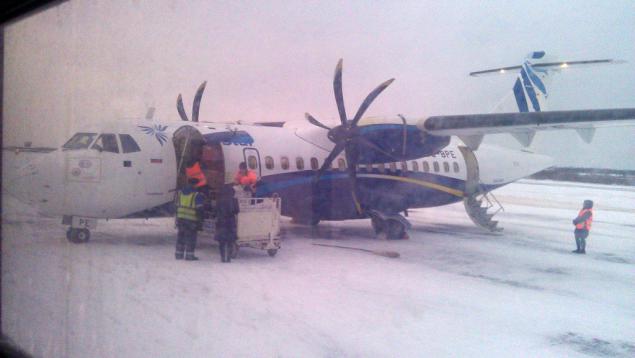 January 5 to the good old tradition pre-ordered a taxi to the airport, the girl behind the wheel)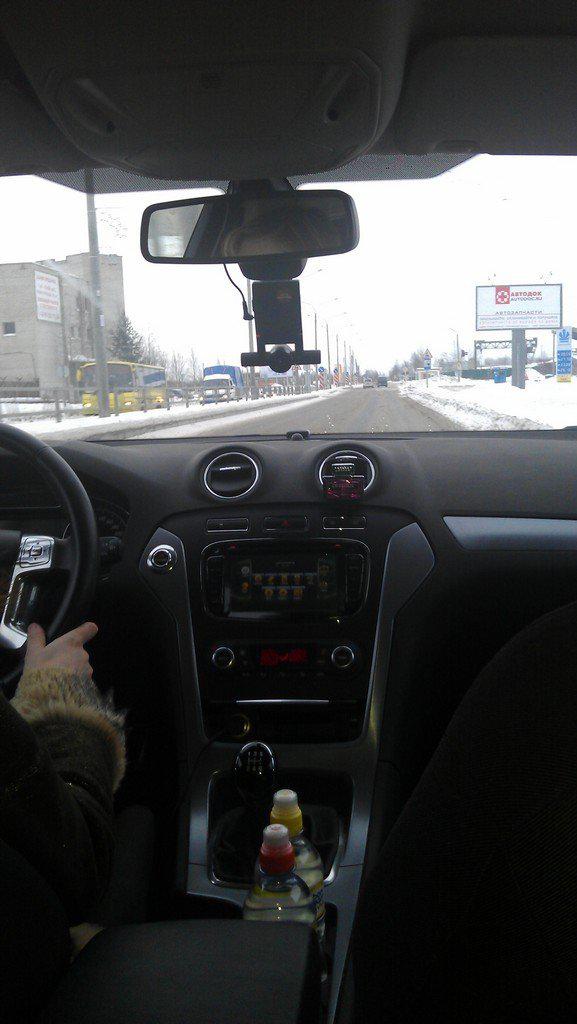 Talagi Airport, Arkhangelsk
On the track ...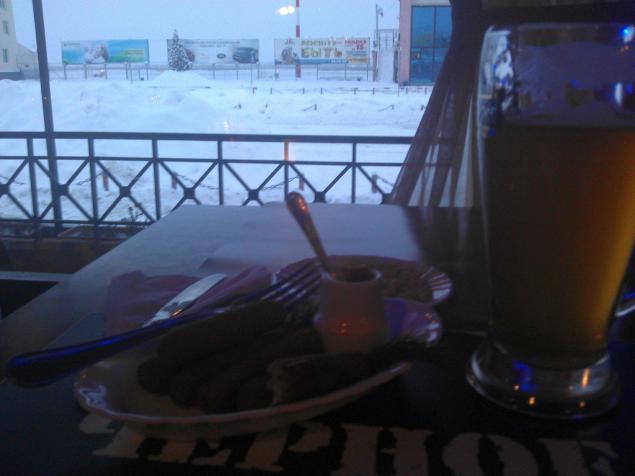 In St. Petersburg, met with friends, was spending the night, on the morning of last iterate backpacks, winter clothes are left in taxis and Pulkovo! )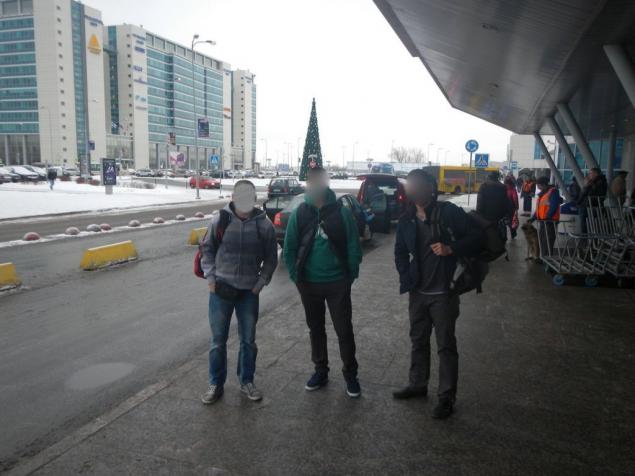 Ahead of 6 hours to Dubai, already loved ones Emireyts.V AK Pulkovo excellent Wi fi!
The plane, unlike last year, 777 this is really fun, I like it more than anyone else.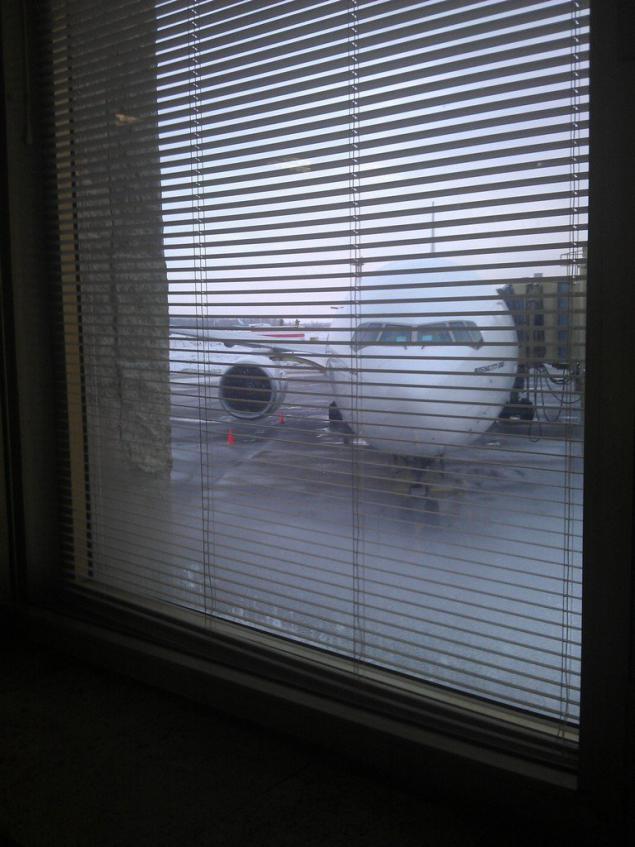 On board ...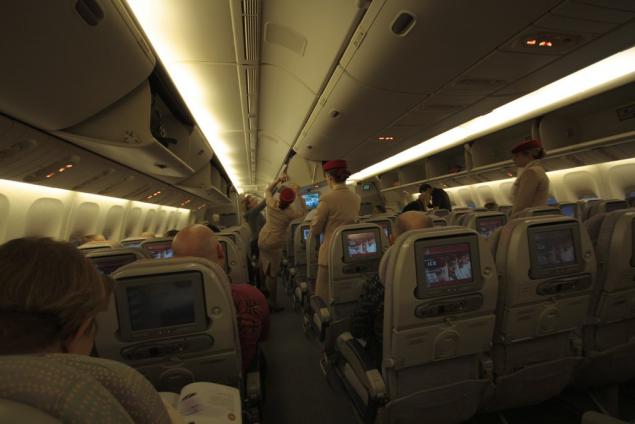 In flight, the food excellent, the menu to choose from about 15 different food, you want a Jewish, vegetiranskoe want, baby, fruit, etc. ...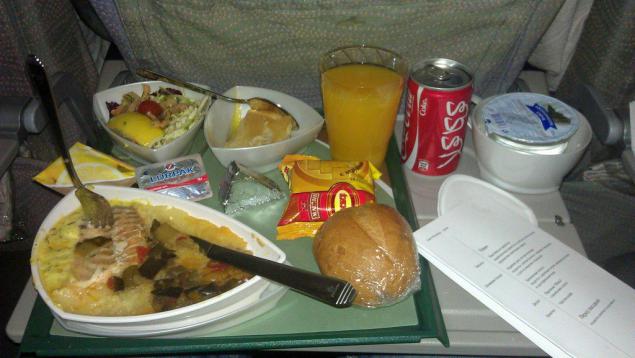 Well, have a drink on the track ...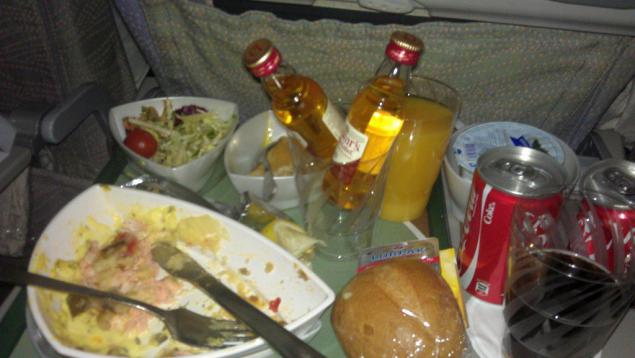 Excellent entertainment system ... watched a couple of movies, and time flew slept negligible.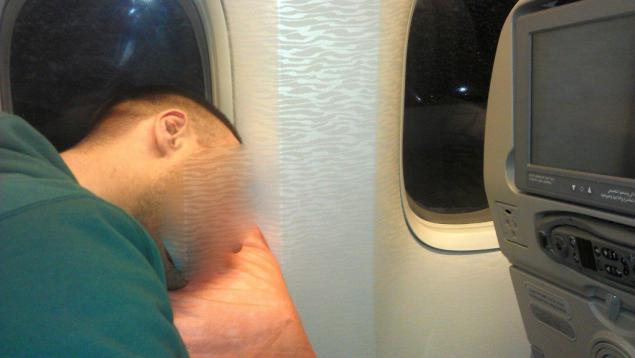 Docked in Dubai a couple of hours, the airport is very large ... very long bus driven to the airport building ...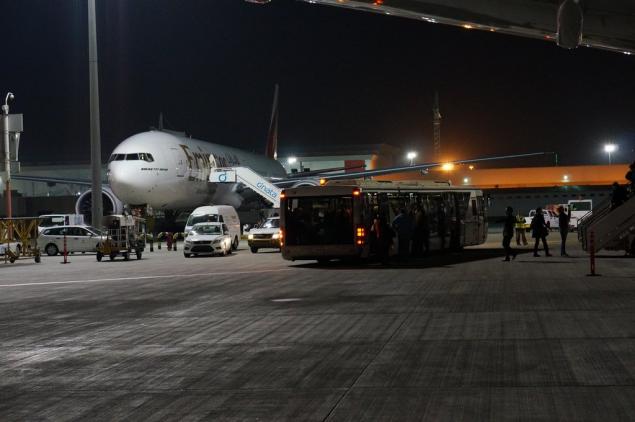 This is a mini city airport have been killed time. In dyutike took Finland and other beverages.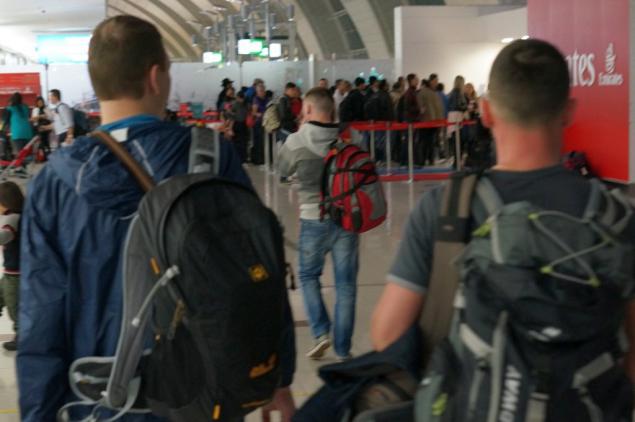 Each killing time as it may ...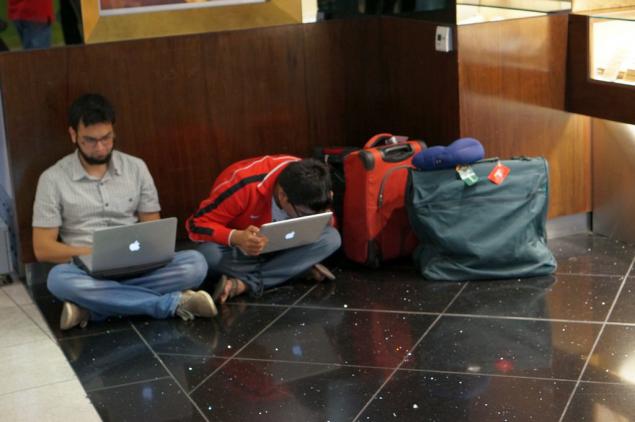 Young Filipina ...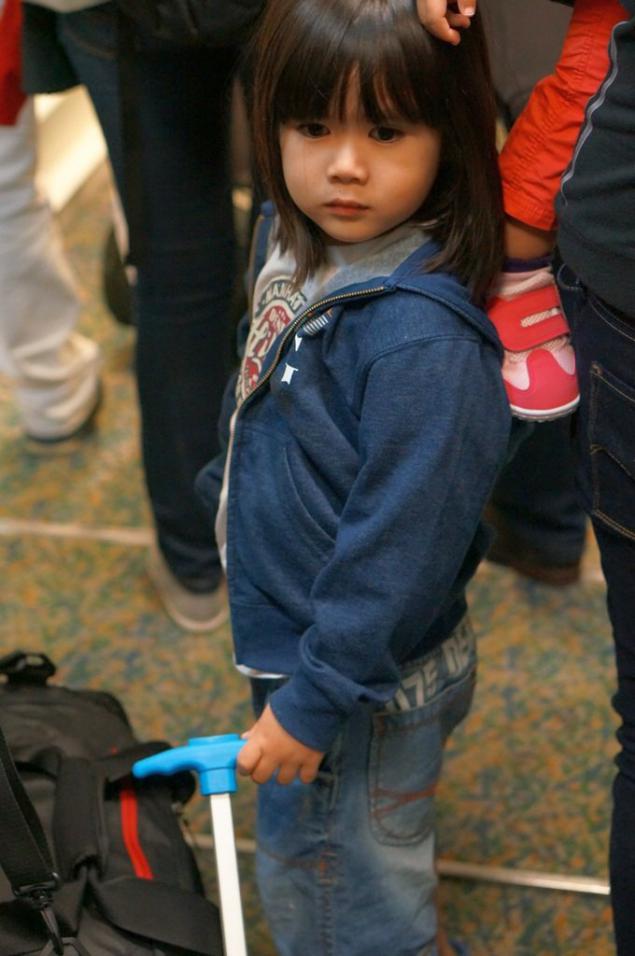 Before the business we are not mature enough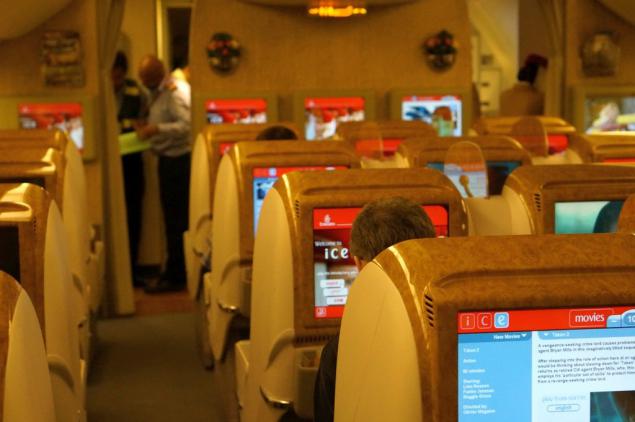 That flight was given the already heavy. Tired strong, almost the entire flight was shaking, sleep did not, did not want to drink ... and so 8:00.
Landed!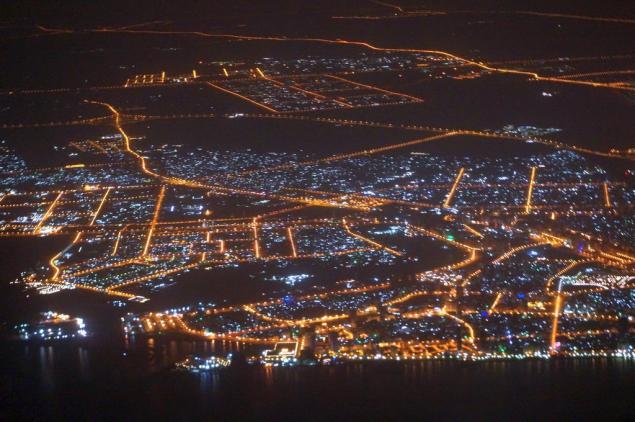 Quick passage of the border, a stamp in the passport and exit.
About the Philippines a lot of reading, a lot of theory but knew one thing and practice another ...
Filipinos love to plant ... especially taxi drivers ...
Officially, the price tag for a taxi wildly cheap, but at the airport lomyat it to the fullest. The meter does not want to go. Moscow is not of course, but when you know that before you at the price of 100 pesos, and you are asked to 700, depart at 10 meters for 500, another 10 for 300 ...))
Okay, we go to the hotel!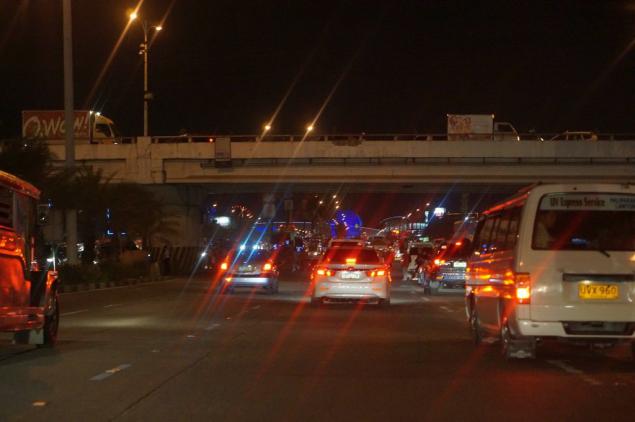 Settled not far from the airport, the area of ​​Pasay. The hotel is so-so, a modest budget. Rayonchik around - it must be seen ... Ghetto)
Good sign ... deer everywhere)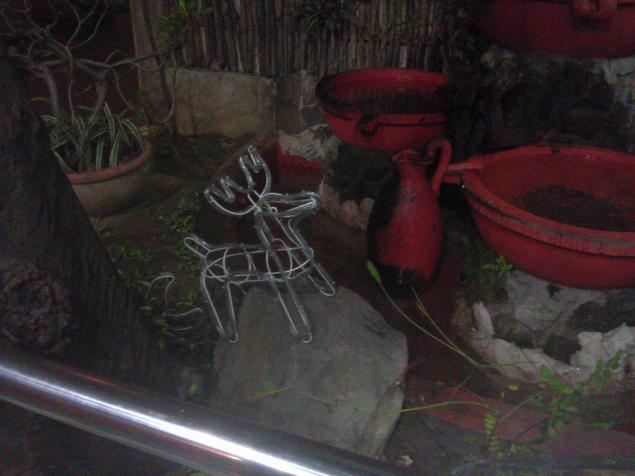 Manila itself is a giant metropolis of 20-million people.
According to Manila a city of contrasts: everything is very nice solid clean and you come around the corner - the dirt, poverty, beggars, thieves.
Every public place, shopping center or hotel, are police or security guards with shotguns. When they feel safe.
Populated, though tired and had not slept a day, but after washing Manila went to see, or rather one of the world's largest shopping center Mall of Asia (my 4th place in the world for size).
Here in the city taxi drivers are not as greyhounds, travel to the pier cost 100 pesos, which is about 18 rubles per person (we had 4). If you go by jeepney is 8 pesos per person.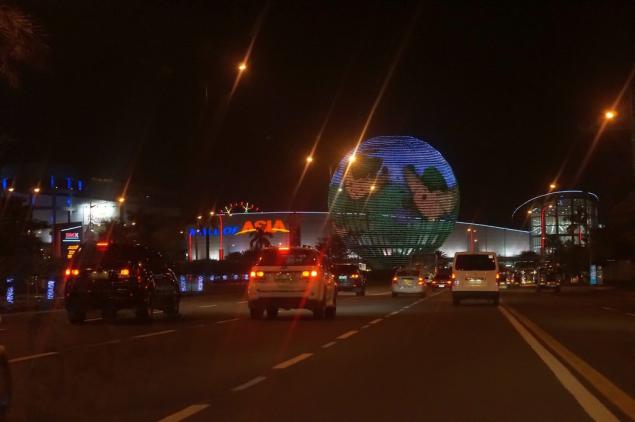 They all, in contrast to the area where the hotel is clean, well maintained, different lights burn a lot of people ... Fans of shopping in the mall, you can get stuck for a few days!
Located oceanfront at an artificially reclaimed the territory.
We ran, bought that it is necessary to leave (shorts flip flops, sunscreen).
We went to eat. Service on top. The cafe is located in a large shopping center, of course I think you can not smoke on the street to go away, the guard asked where is the place for smoking. Ouen plizz moment, escaped for a moment, and came with an ashtray said smoke)) and sat smoking in a building.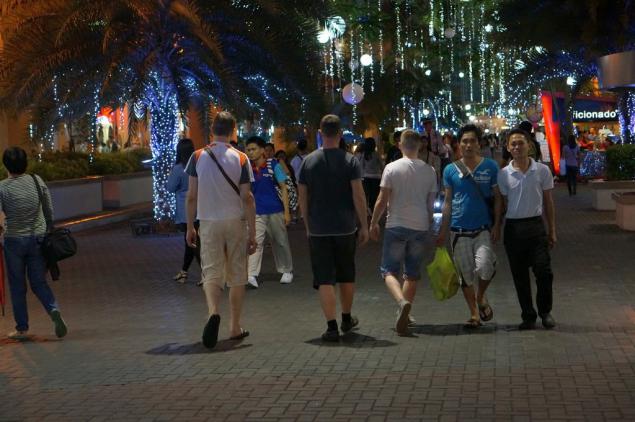 The next morning we had a flight to Puerto Princesa!
But just go to sleep, we did not work ... first hryapnuli little beer, then Finland. The smartest lay down to sleep at midnight, and my friend and I did not want to sleep, went down to the lobby and there were drinking beer at the reception. After 2 nights we wanted to see the night Manila. This idea we have voiced the hotel staff. Service again on top. Immediately at the exit is Jeep MERS, it sleeps carrier, we sat talking want any bar or club!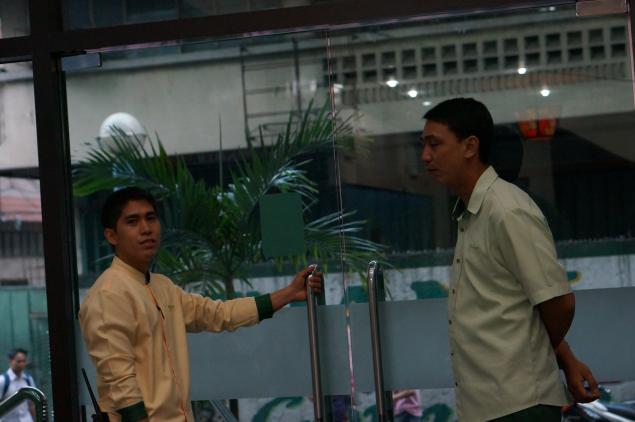 OK!!! 400 pesos to get back, and I'll wait for you ...
Two drunken idiot in the giant city go who knows where for unknown roads, each for the first time abroad at all except Egypt. Brought in general, inlet guards, shooting prohibited.
We went, they put us as a VIP guest in the center on the couch, drinking beer, watched the show on stage, offered us hard escort on rest time, by withdrawing a crowd of girls ... buy her a drink and she makes you company while you rest, but if you want something and next.
Generally we sat for two hours, it is necessary to move home at 6 am rise.
They are remaining there for two thousand maybe. 7 pesos) beer is expensive, consisted of about a thousand.
Our carrier is not lying and waiting for us ... at 5 am we fell into bed at 6 we are awake ... first thought was - what to ... Puerto Princesa !!! Give to sleep ....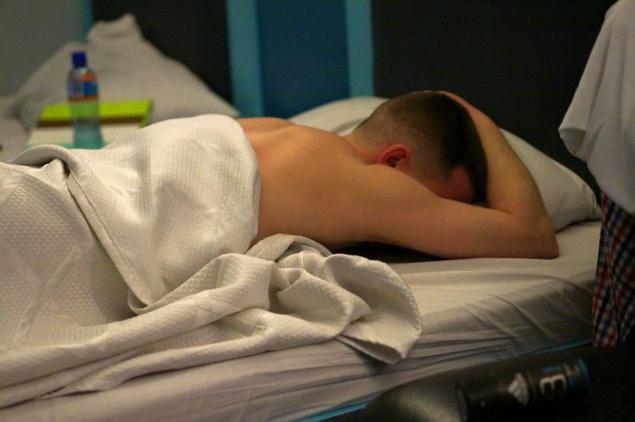 Part 2: Puerto Princesa
Quickly gather all the extra clothes left at the hotel, we were there two more times to stop. We were to the article in the Shogun Suite Hotel.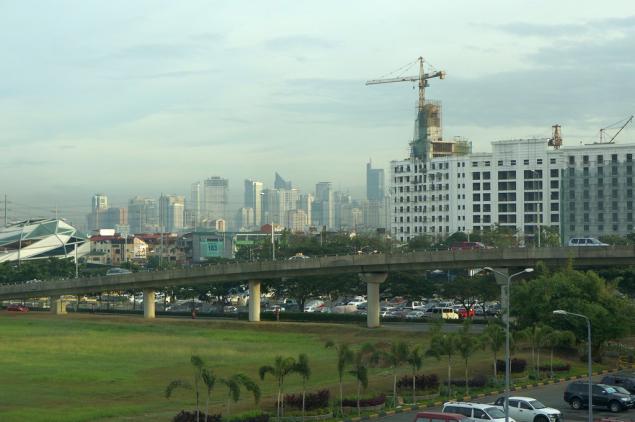 I took a fool one bottle of Finland. Later donated it to the Filipino inspection at the airport. One hundred pounds, he drank it!
200 pesos, and we brought in 15 minutes to the airport.
Inside we met with our guide.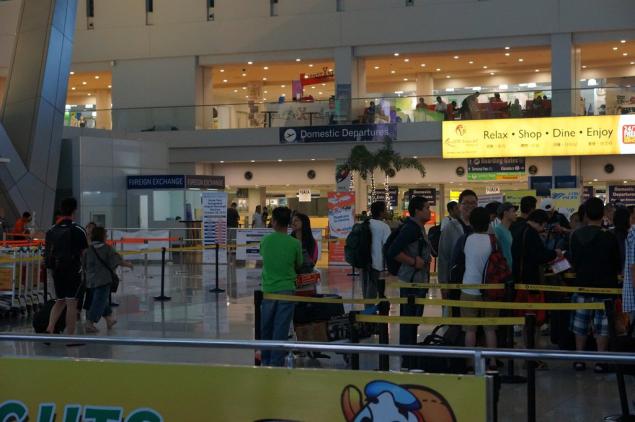 Gone control this oddball caught on my bottle, was thought to have a drink or pour out, but found no support among friends. And so the bastard was smiling ...
I thought here is our fellow citizens if an appointment is already normal. Fuck it! Later, we saw a picture as a drunken Russian loudly cursed his wife felts, roofing felts with the staff and promised to show the whole show .... he and his show.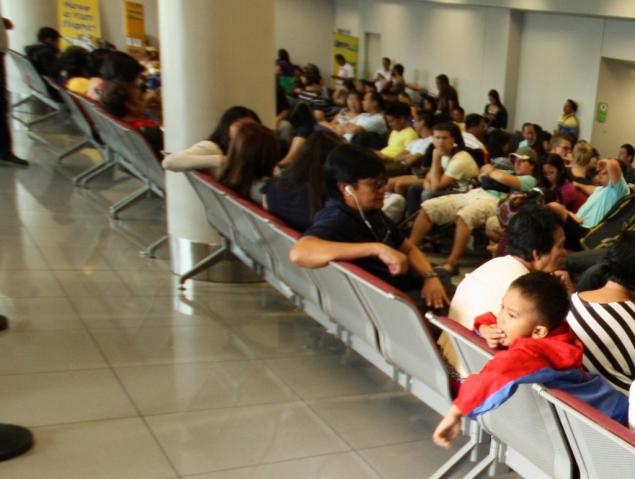 After a short wait and we were on foot carried out in the plane ... and nobody prohibits photographed and photographing planes ... the staff is smiling ... That's why we do not have ??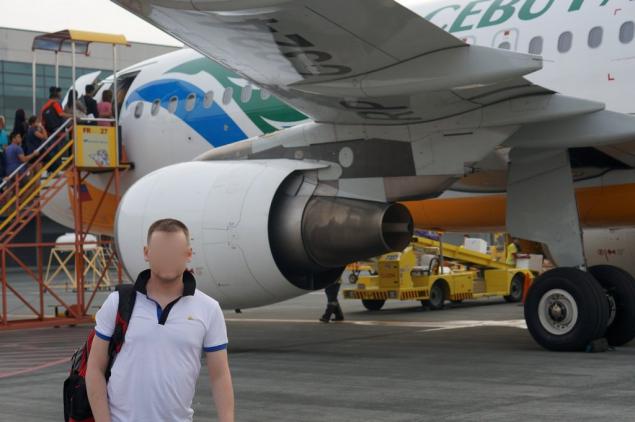 Flew! After previous long flights, this just a fairy tale, as the taxi drove, gained altitude, 10 minutes of flight at flight level, flight attendants girls played organized a quiz with passengers were given souvenirs.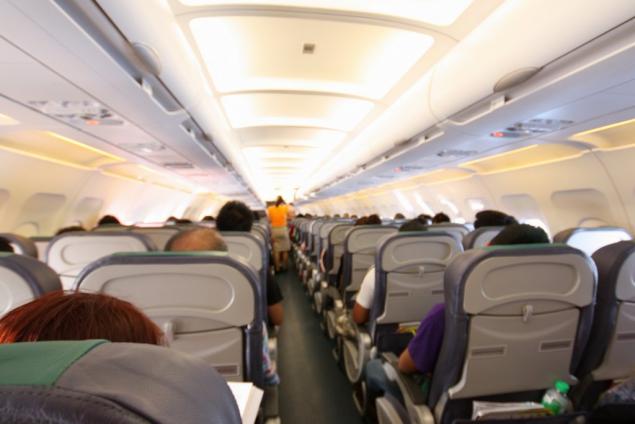 And now declining, so he ... Palawan Island in the distance which had to climb up and see.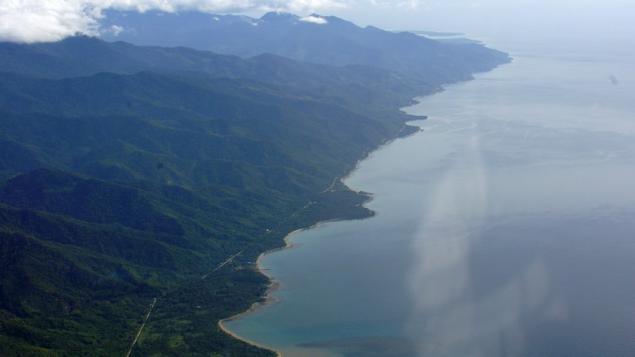 On arrival the first thing we had to find an office for the sale of tickets on the underground river (8 a new wonder of the world).
With a guide, life became easier! Tritsiklisty not lomili prices.
In the office place, 20 minutes later we beckoned, voiced available dates and time, we are disappointed because it was scored on our dates. But again, thanks to the guide found a good option on the last day of January 12 could have 14 hours to visit the river, and we just return flight was moved to 22 pm. Take! These tritsiklisty carry our "hotel» - Corazon tourist inn.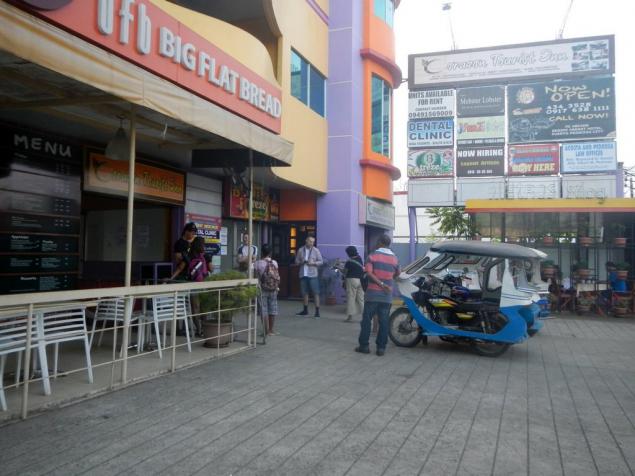 We arrived early, but we have no problem settled to 12 hours, instead of two rooms for 4 people gave 2 rooms for 6 people at no additional cost.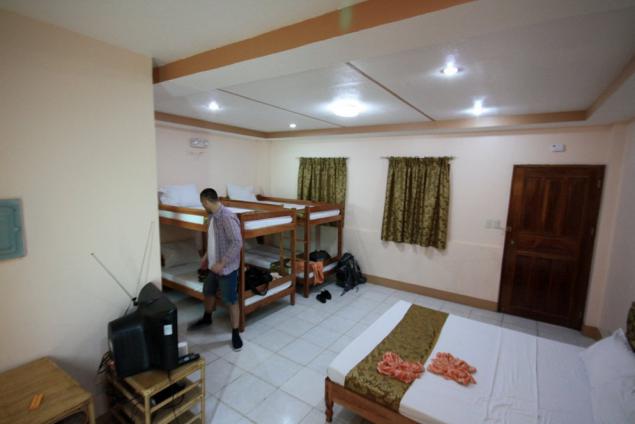 Took a shower and had to take it very often, the heat outside was unbearable ...
So we have three days as the cold left home, and have not seen the sea and swam.
A decision was made to find the sea ... Again tritsiklist takes us somewhere ... we drove 20-30 minutes long.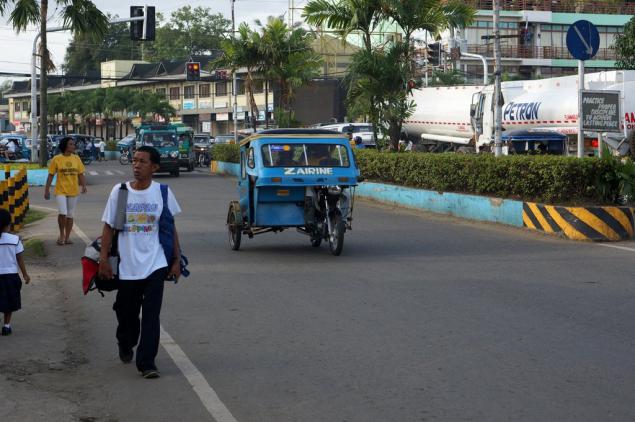 View and cockpit!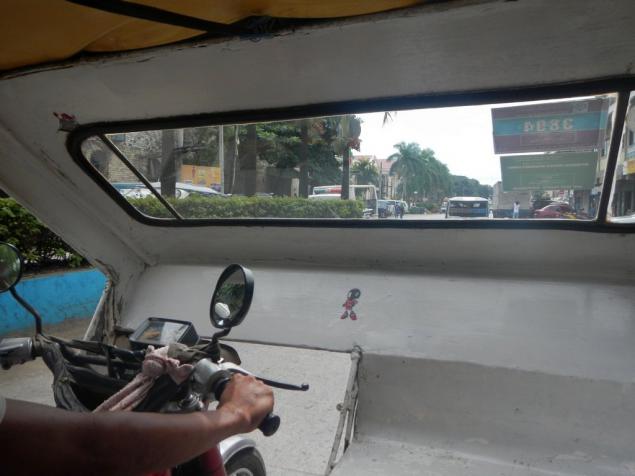 Judging by the way, and all that has been around it has become clear that it is not a resort ... the sea is not beautiful ... well ... I do not care in Russia right now ... so cold to start, and this excited.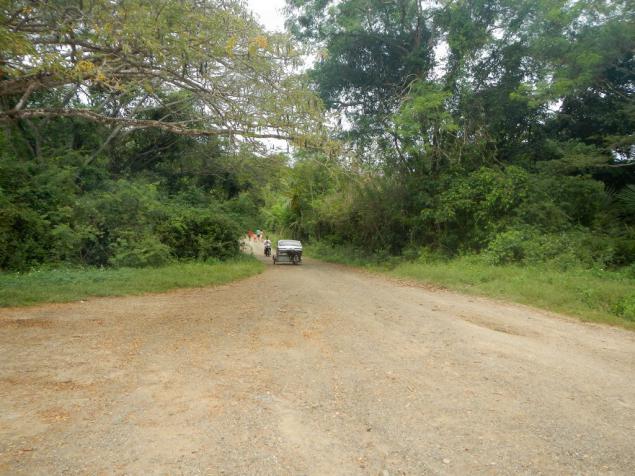 So it was, I did not get enough attention from others. Hug me and sundry. more money was taken over to sit here in these houses ...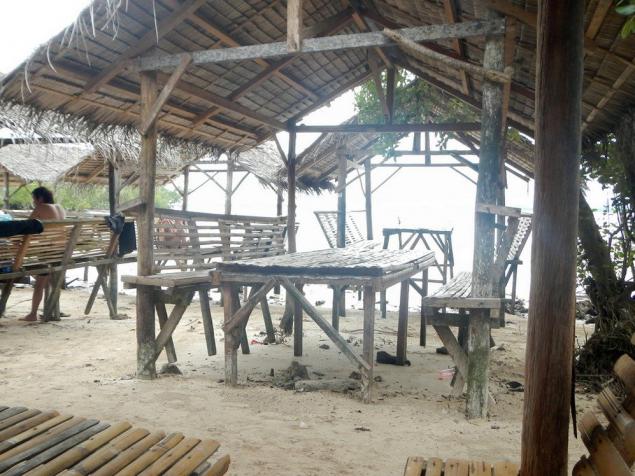 Swim, dried up, and left the hotel for the past two days we were exhausted so much that all went to the midday sleep.
The PP (Puerto Princesa) we had one night for booking of tickets, the next morning, January 9, we're going to El Nido.
Sleep in the evening went to see the city at night ... is far gone, and decided to have dinner at the same institution near Tiki restobar.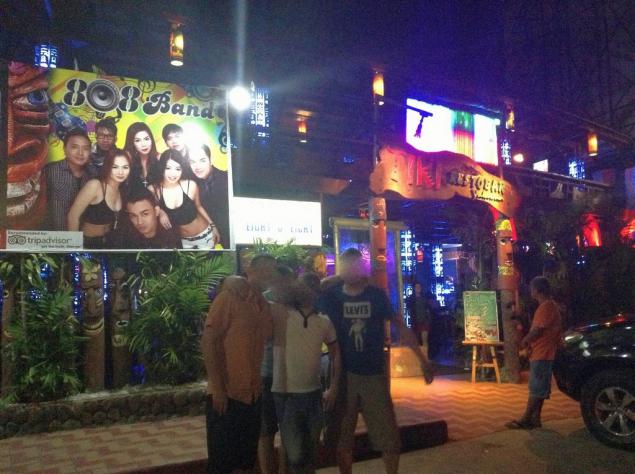 Plus we had yet to try the local rum.
About the rum! he's really worth a penny, about 100 p. bottle in an institution of course more expensive.
We ate a lot, drank too much ... rum Tanduay, was three species had to try everything, because we are "experts", which one is better)
The atmosphere is great, where on the other side of the globe cold, people are working, and we sit on the porch on the second floor, the sun does not fry, fresh warm air.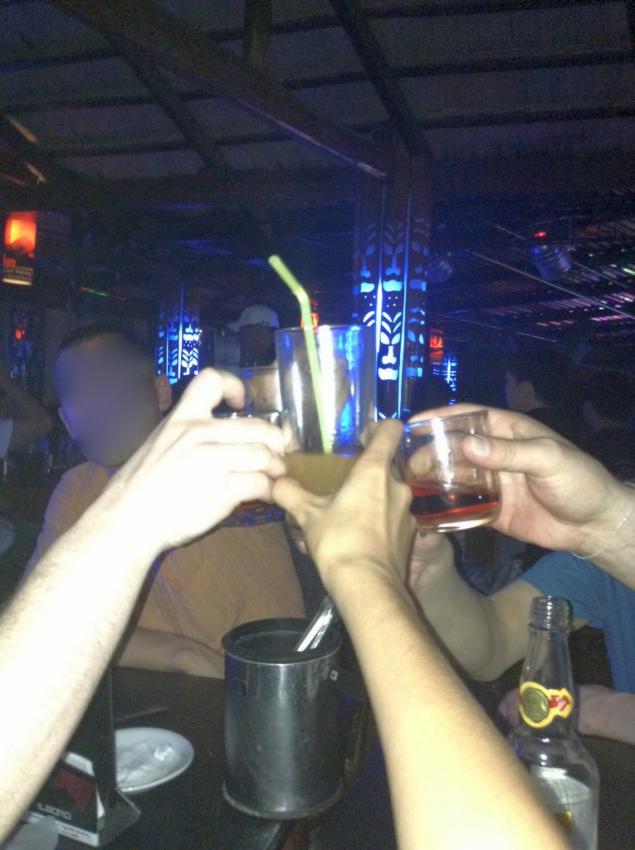 Downstairs on the ground floor serves some local group.
At night, tried to leave this cozy place, walked down the street, but nothing living but different tricycles and helped not found, so tiki sucked us back. There is already in full swing Disco ... but we are dependent at the bar and billiards. And will continue to have to taste the local beer San Miguel ...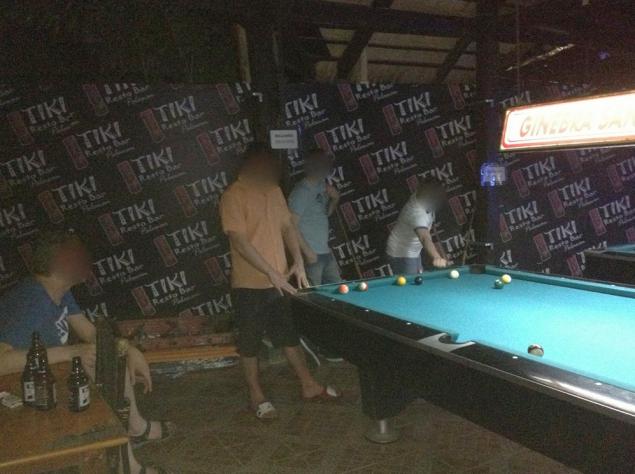 Returned home early in the morning, and parts.
Surprisingly, morning health had no problems at all for the entire holiday hangover never had .... the air and the healing must have drank a lot we do not)))
After breakfast, we had to find the bus station.
Breakfast is so-so)
By the way, here we realized that ordering a meal should always learn about razzmer portions when the day before for lunch we ordered carbonara, the waitress asked full or half. Of course, we were told the full, but when she brought us these portions, once this giant plate ... really!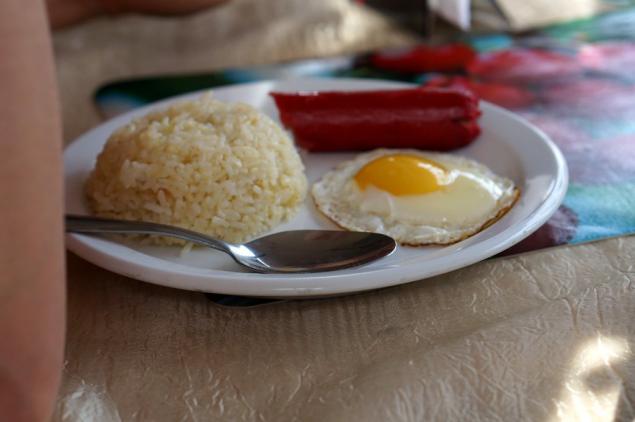 It turned easily, took to the road and stopped the new form of transport, I do not know what to call even less jeepney, a man of 14 probably intended, but we get less, we have backpacks and the guys are not small)
We drove for about 30 minutes, under the watchful eye of the local population, it was clear that they were a little surprised, the white man is not a frequent passenger of the vehicle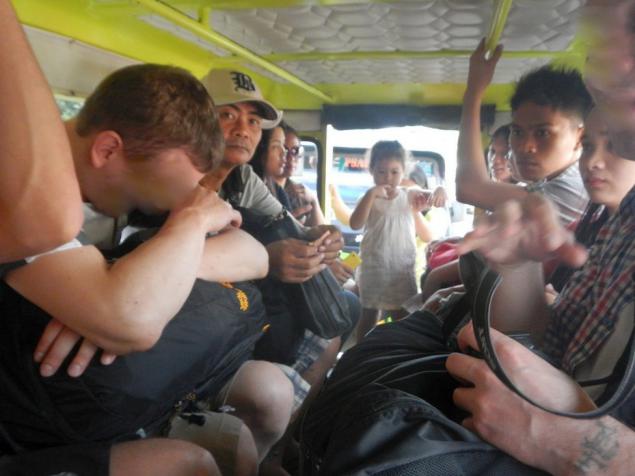 Station if you can call it that ...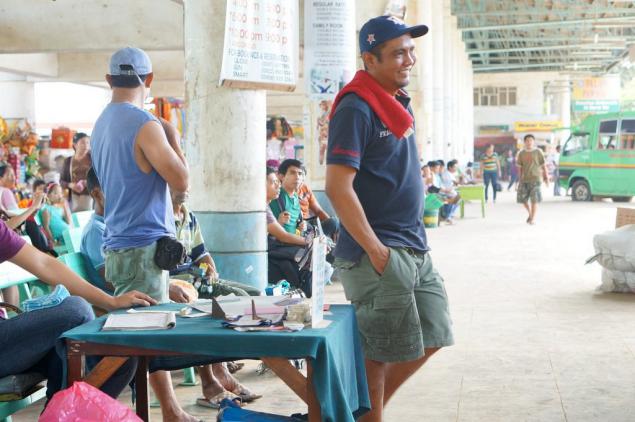 Tickets for the bus to El Nido sell at the table. Walks are two types of buses with air conditioning and with the windows open.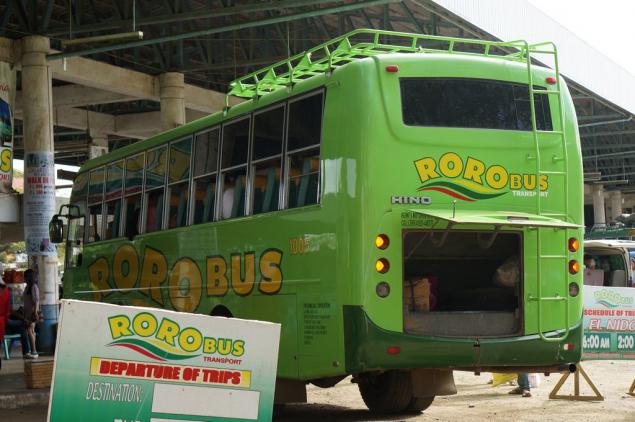 The choice was obvious because the T-shirt in half an hour you can already squeeze.
The schedule says that departs at 10 am, but! it's the Filipinos, pofik them on the schedule, they live in their time, and what the rules ... on the left 40 minutes later.
For lovers of exotic, can be reached by jeepney ...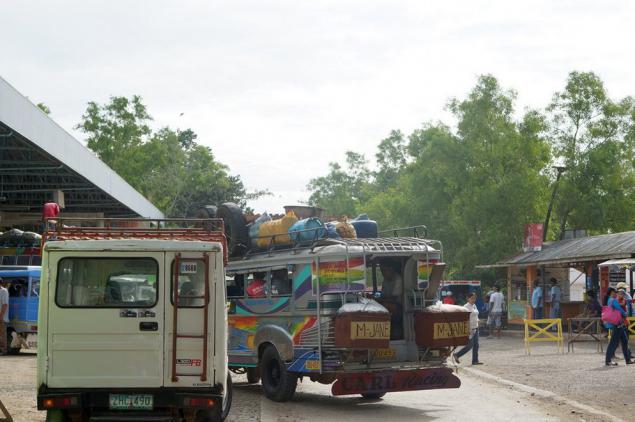 Or this)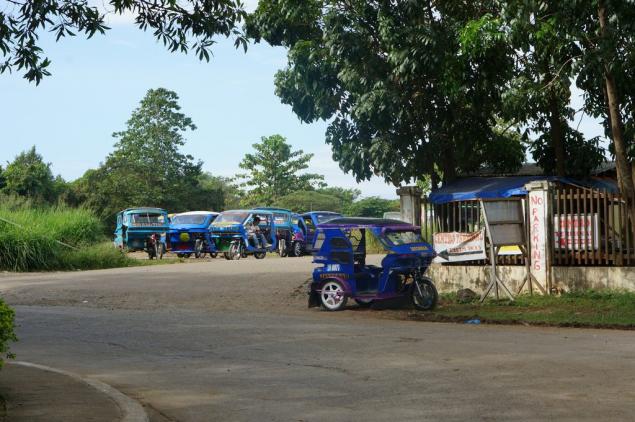 Incidentally jeepney is handmade ...
Ahead of us waiting for a long 6 hour drive on mountain roads to one of the most beautiful places on earth ...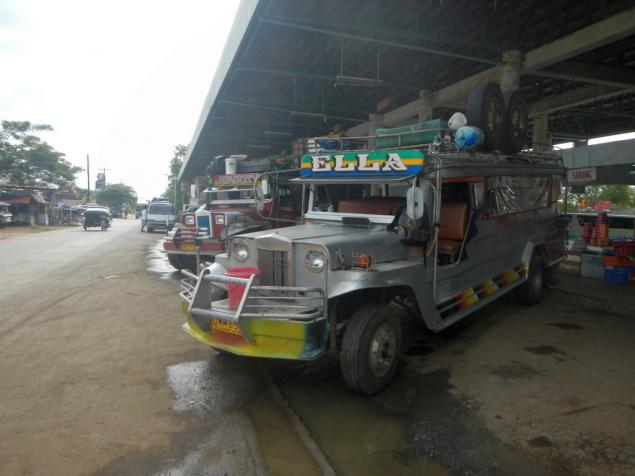 Part 3. EL Nido
In general here are original bought tickets for them ... you can learn the cost of travel and the distance. How many ?? )
In the beginning, the way we stopped at a strange post went people said something on his Tagalog ... approached us showing pictures. All we knew is prohibited transportation of mangoes ... why? what for? I do not know. I was more interested in another question, why would anyone take the mangoes with him to El Nido ... there chtoli not to buy? )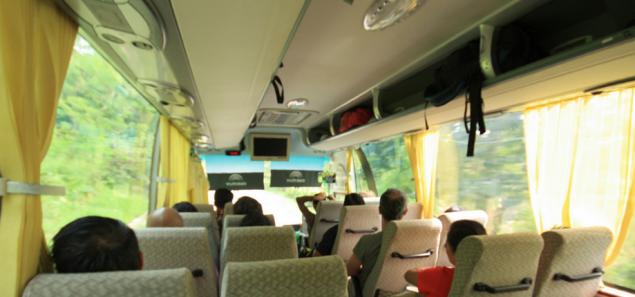 Lines outside ...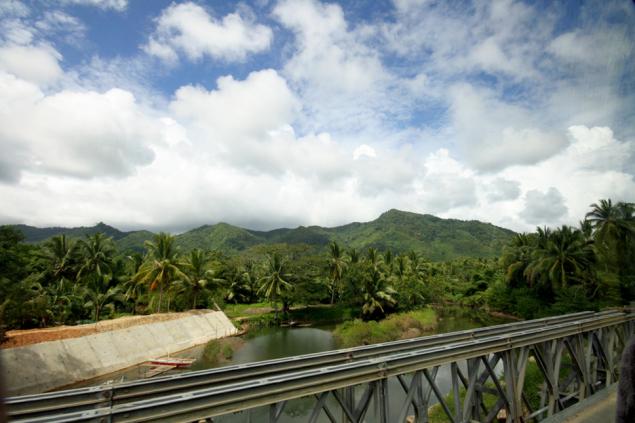 An hour later, it began what I read here on the forum. The local war is war, and lunch schedule. And we stopped, drove ate. We smoked, drank and waited to go soon. Ehh, we still did not know that there is still 2-3 stops.
I would not hurry to snacking drove to El Nido and ate there ... but Filipinos eat a lot and often))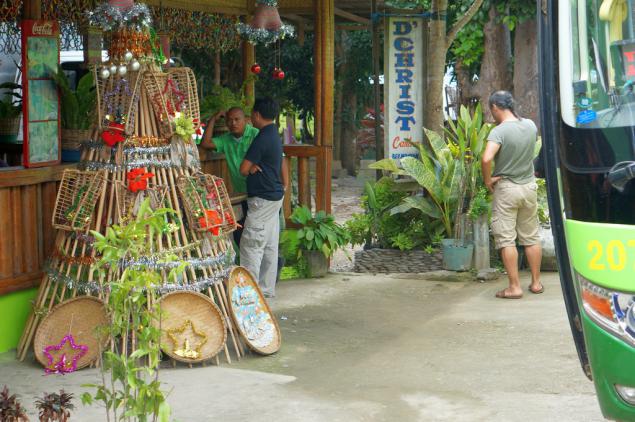 More types ...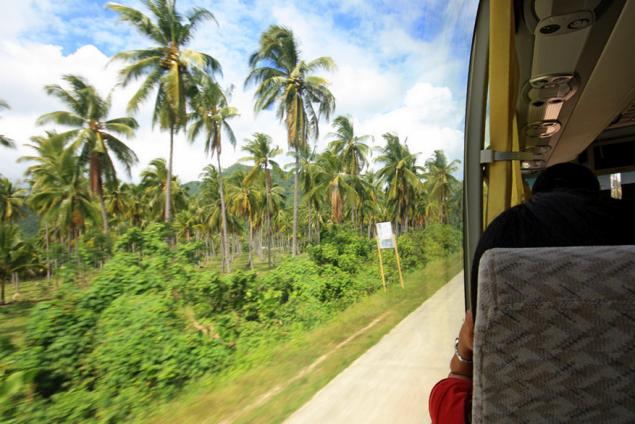 Toilet ...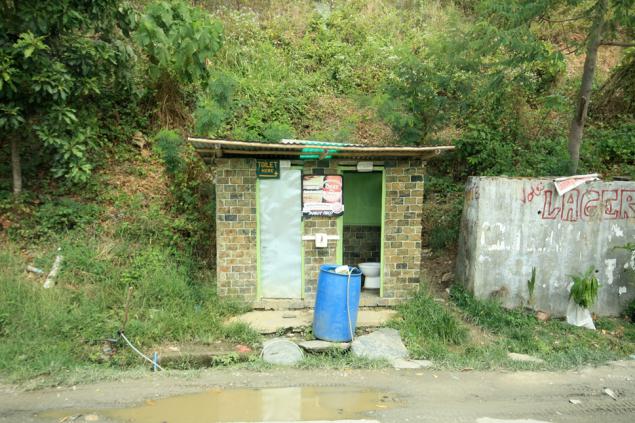 local housing ...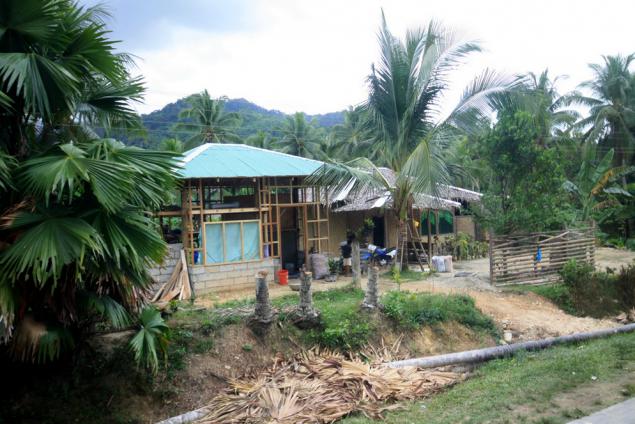 Resigned to loss of time at the stops, a look at the area around ... Beautiful! mountains, green ... very interesting to look at the traditional local houses, real straw.
And after this stop trouble came ...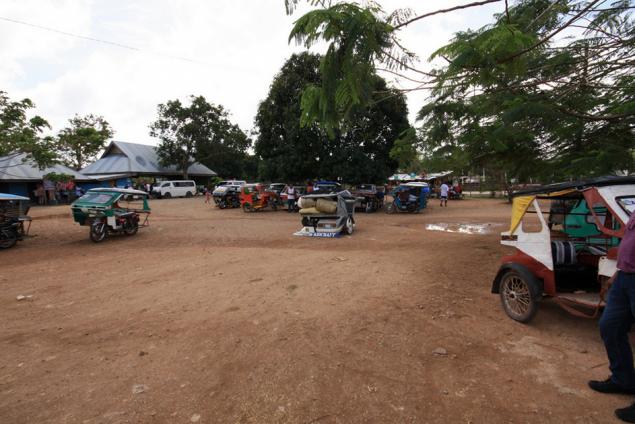 Felt that the bus was too hot ... I thought I could have raised the temperature kondishena ... but after 5 minutes have local steel cage to say that hot.
Here's a hot new year ...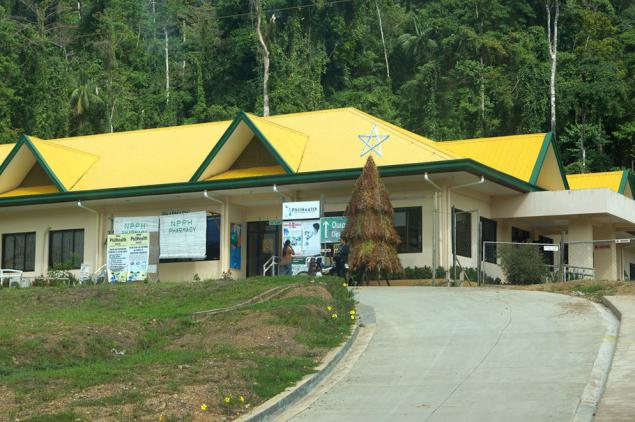 Scribe ... 5 minutes later we were all wet. They certainly opened up as best they could by all the cracks in the bus, but it did not open the bus windows, hatch on the ceiling there ...
Now we were happy every stop, to get some fresh air ... in the iron pot, we die, melted. Someone praying, someone wrote a will, not expecting to live to El Nido. But at last we saw the sea!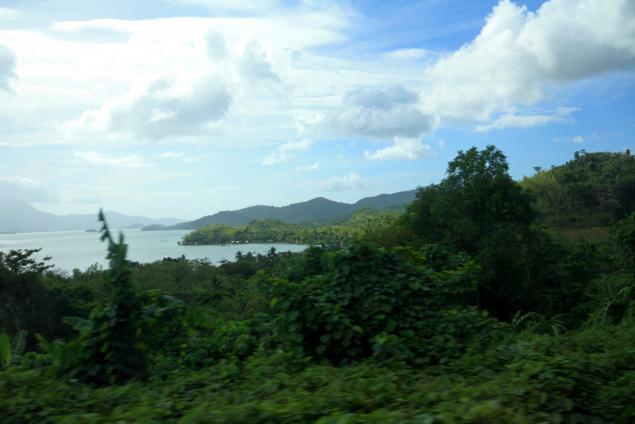 It gave us strength and we still arrived.
Much exhausted, we took a tricycle and he brought us to our Resort. On the way to the incredible beauty of a steep mountain, rock. El Nido get caught between the rocks. Free space is not, it will be difficult to expand the resort and in fact growing in popularity every year.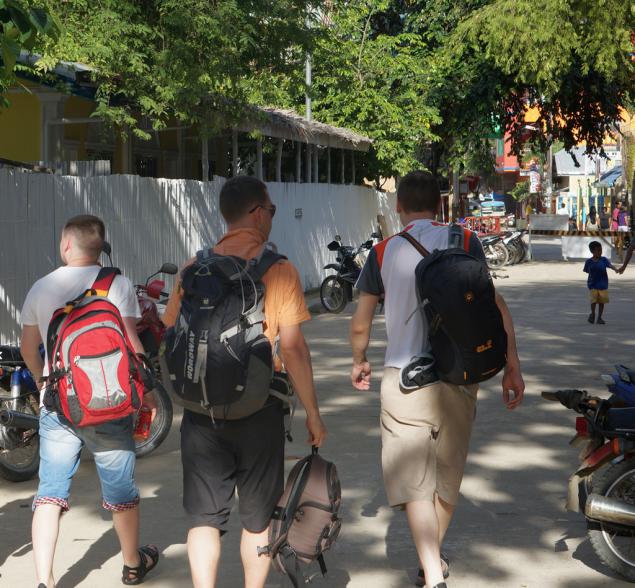 Quickly place, looked around. Further according to the plan we had to eat and take a tour of the islands tomorrow.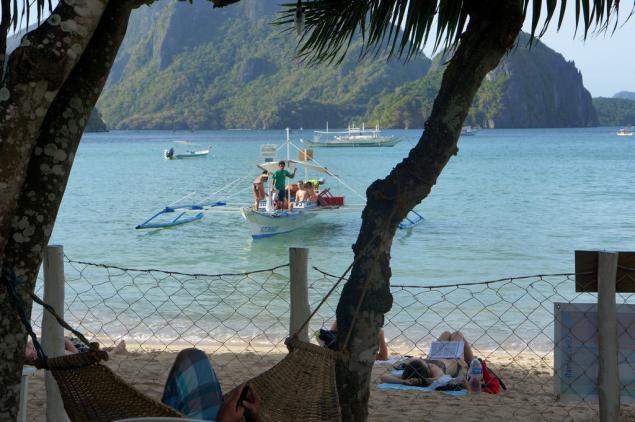 Our Resort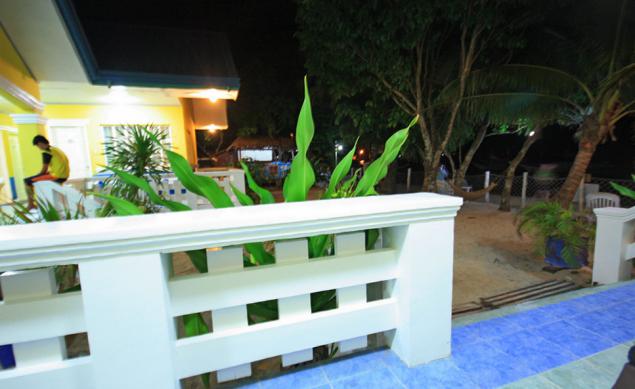 Let's go down the street to the end and came to the institution El Nido Corner, already on arrival, I read about him. In general nepruha continued: half an hour waiting for the order, Sasha brought not what he ordered. At the same time the price tag was not cheap, and a lot of people. The owner hopped around the guests, offering all the fish would be better if the girls made their work.
I forgot to say, as soon as we stopped, we were in the Marina Garden fond woman offering guided tours, it is rebuffed, we decided to look around. And after dinner, we go see her in the tent, saw pictures of the islands. Price is all still the same, but she bribed us that if we take a mixed tour of the boat, we will be only 5 people, and will not have to pay extra for the other places.
Continuing our walk could not pass by this place ...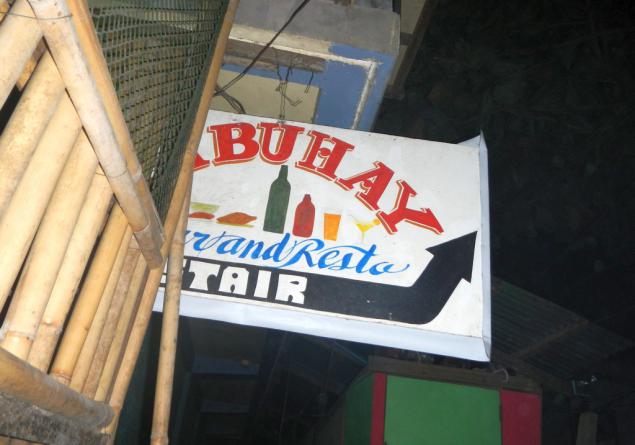 And who ended the evening drinking beer and rum at one of our Resort ...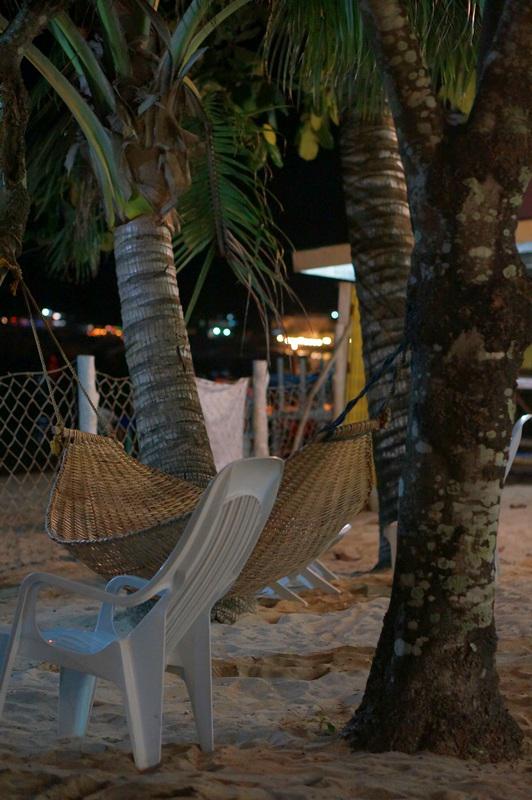 plyazhik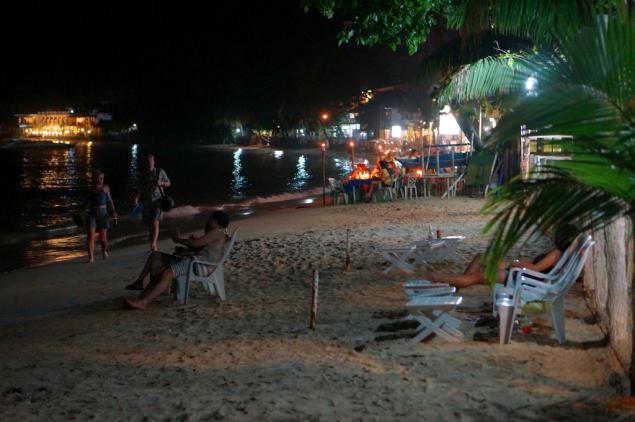 Morning of January 10.
After breakfast, we saw our obsession saleswoman.

Everything is fine, the boat is waiting mask fins issued, went to see the island.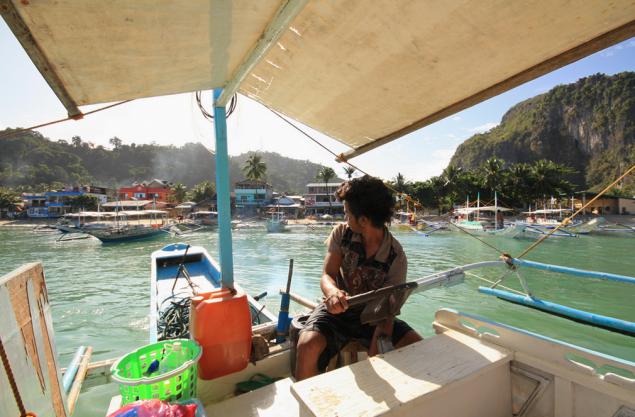 Beauty ...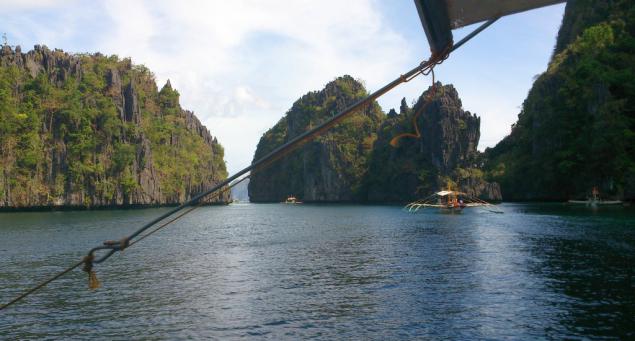 Beauty! Circle around the islands beautiful sea, steep cliffs. All took an active pictures.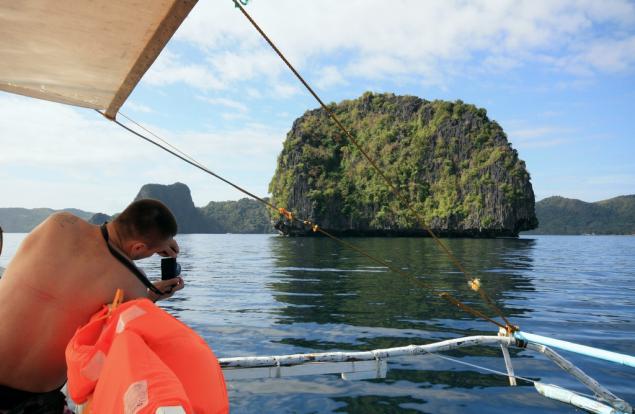 Island ...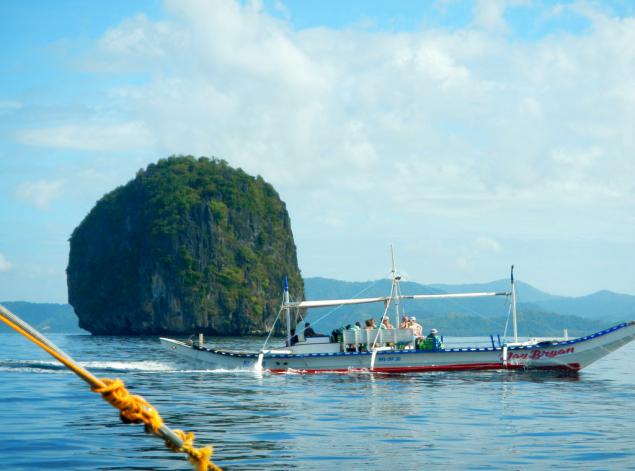 More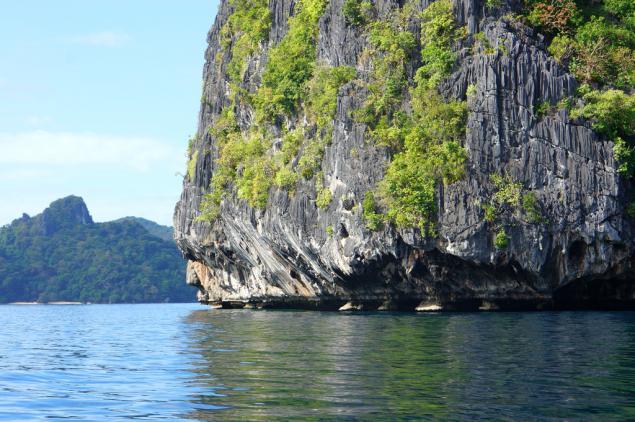 The names of all the islands do not remember the first one was unremarkable island. The trick was that the island was a tiny cave. But the water off the coast just awesome.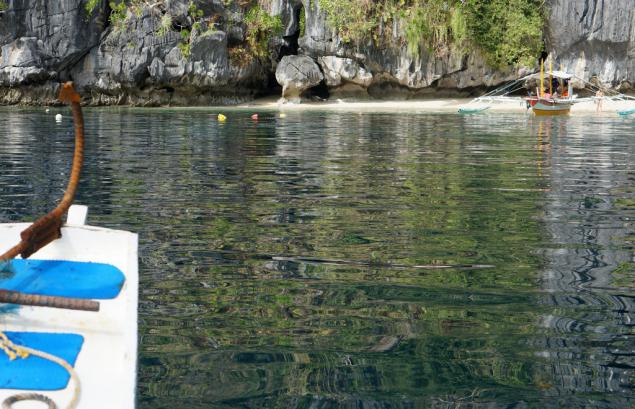 More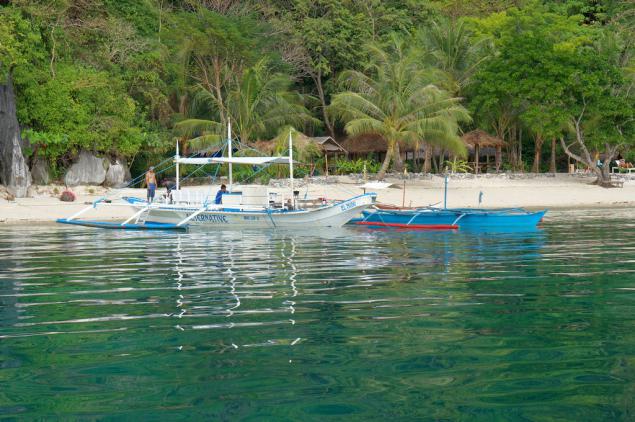 More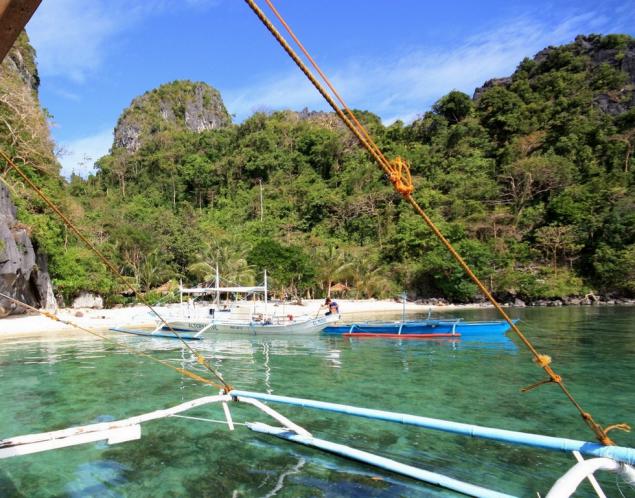 They crawl inside. The space is small. Several photos and climbed back.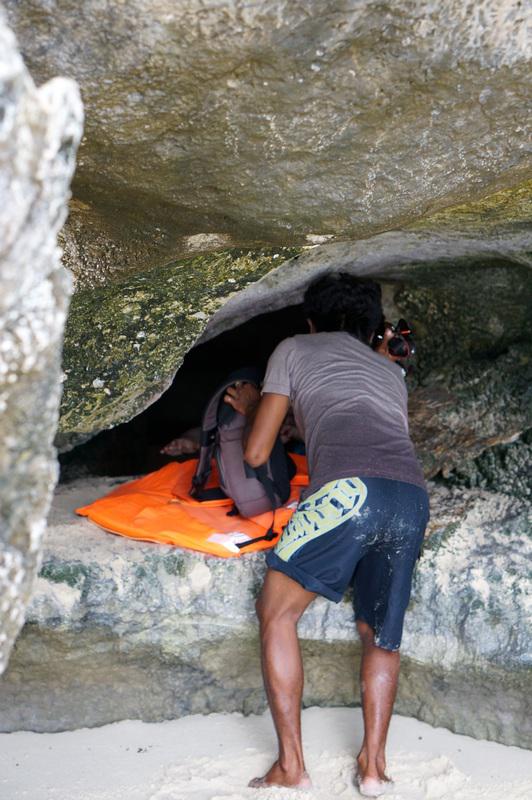 inside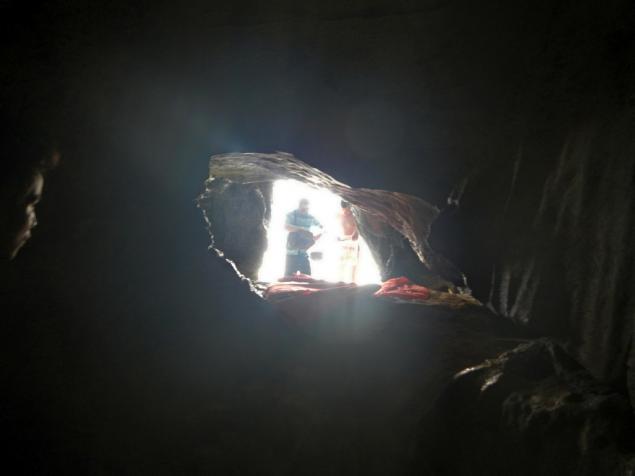 Then we were taken to the Snake ailand ...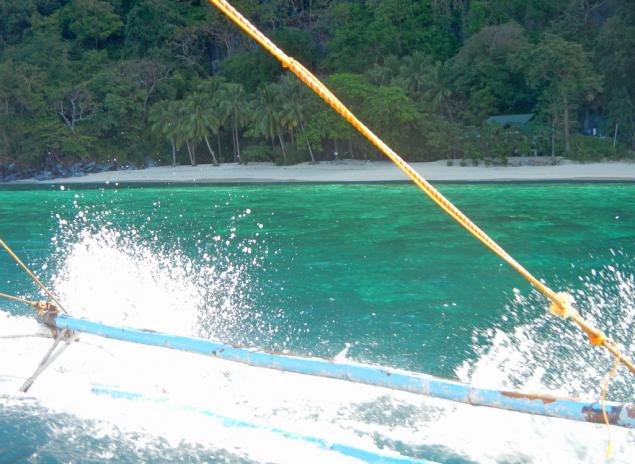 Beauty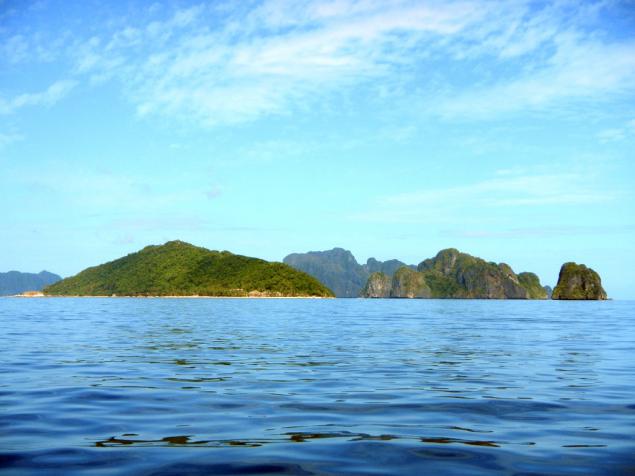 a narrow isthmus between two islands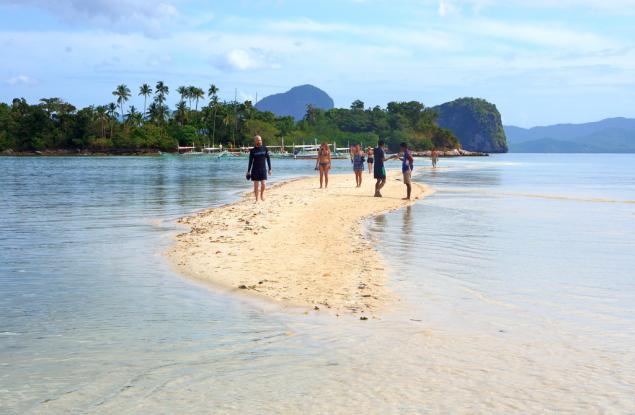 So remember the character in the diamond Mironov hand when he saw the boy walking on the water ......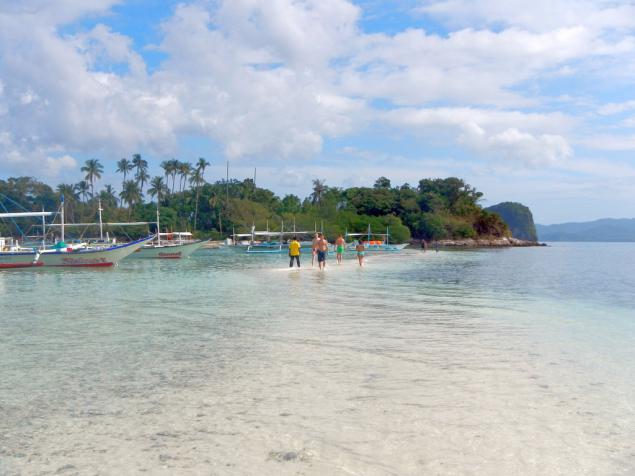 View Point, views on three sides.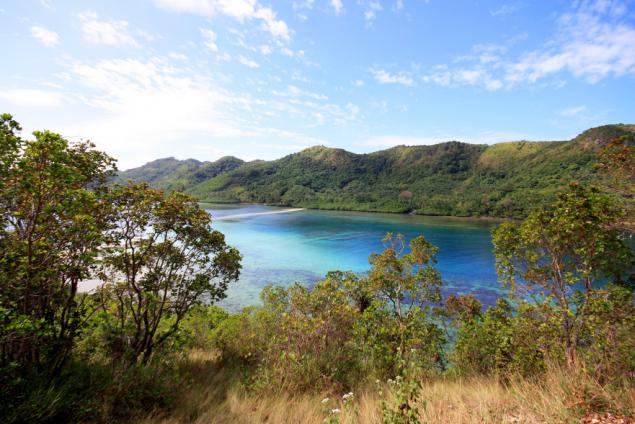 the other side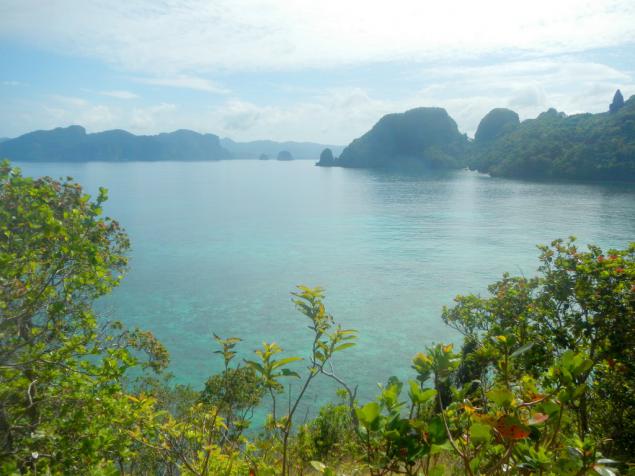 Panorama

Then we went to dinner, to the island whose name I do not remember ...
This is the most beautiful I've ever seen ... just do not have the words.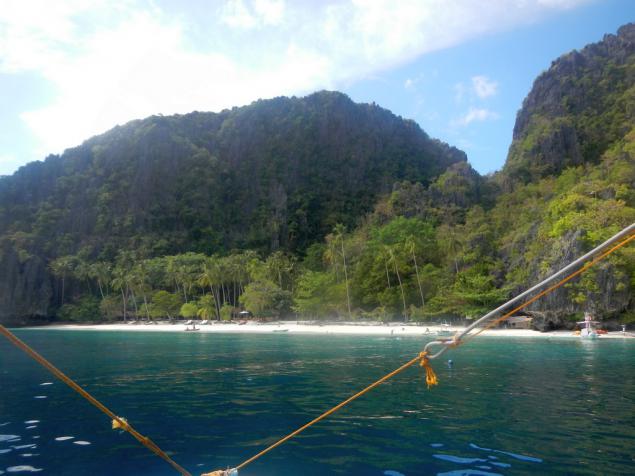 swim to the small beach under the cliff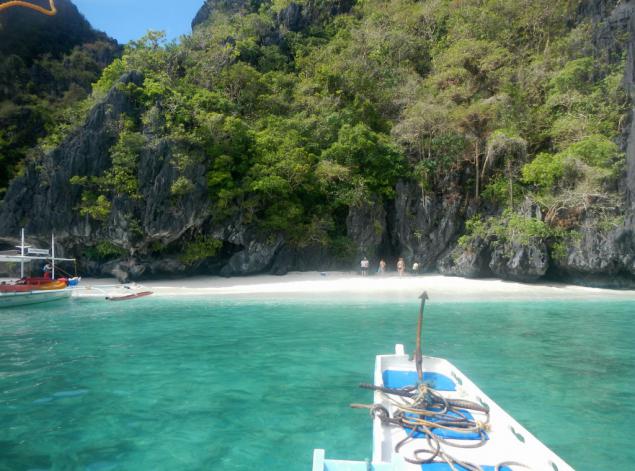 In the meantime, the guys prepared ...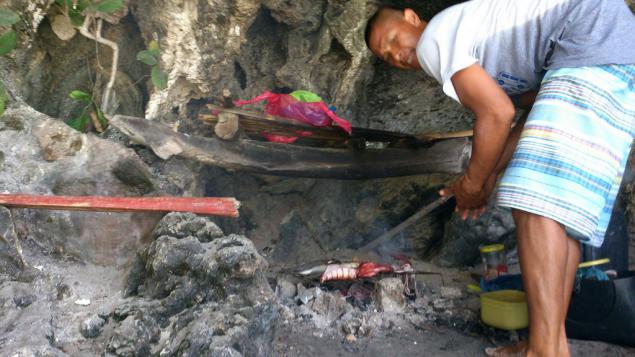 We look all around, taking photos with their mouths open. And hide under a rock from the scorching sun.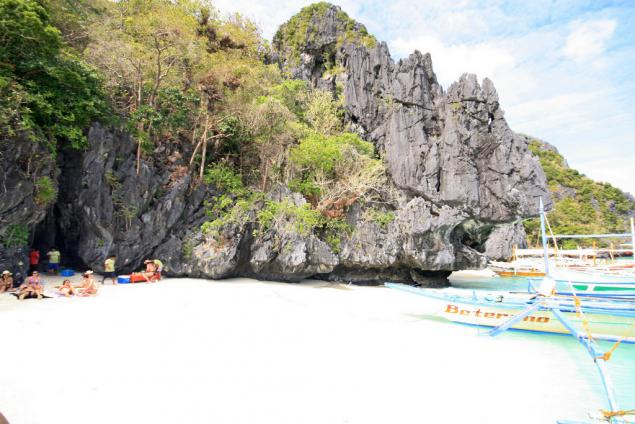 More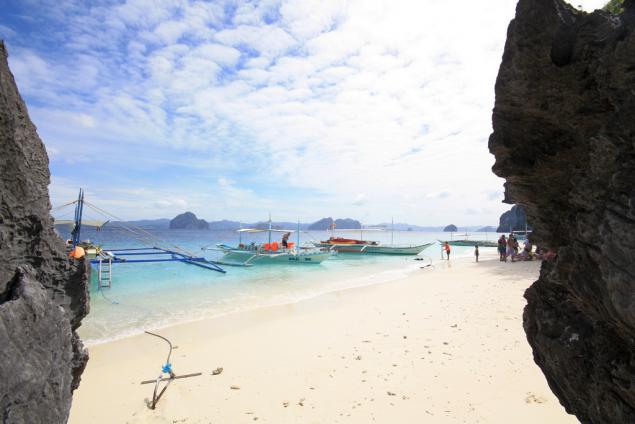 More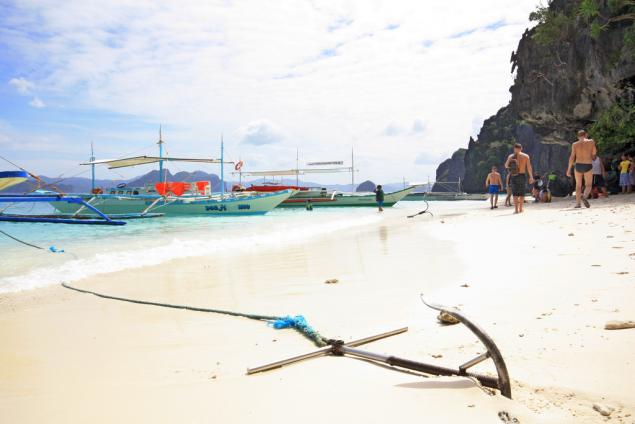 We're pretty hungry ... and finally I said thank you. For that prudently I took 200 grams of the Roma, although the evening everyone said "nafik need it».
Our holiday table ...