A lot can happen in one year, especially in the world of music. And 2011 is coming to an end, and Billboard magazine invites us to look at the unforgettable images that tell the story of these 12 months, better than any words. Billboard tried to reach the largest possible number of interesting events of 2011 occurred with the musicians.
97th
November 20, Justin Bieber desperately she danced with the band LMFAO under their biggest hit of the year «Sexy and I know it». Daisy, what else to look for.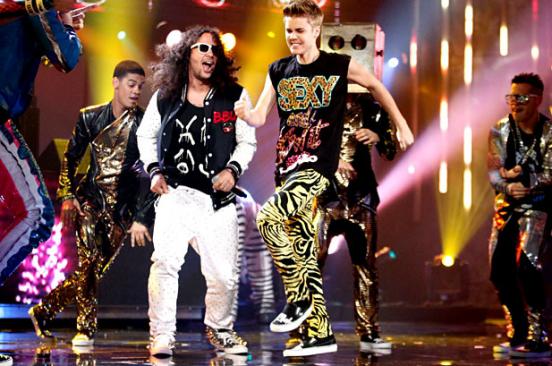 96th
November 18 Taylor Swift was unspeakably happy, and she said she will not forget the night held next to the uncle never ... But it turned out to be his uncle, guitarist Bruce Springsten which pleased the young Swift is only one signature on her favorite guitar. Never wipe her Taylor, it will be a relic!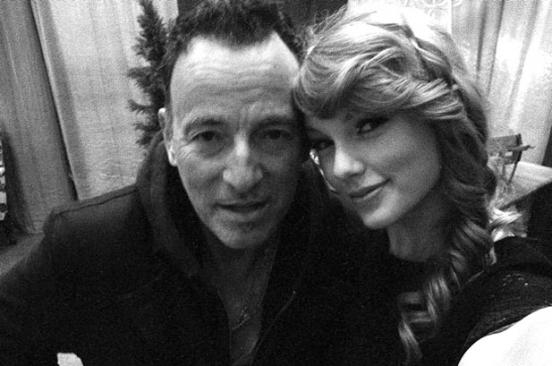 95 place
November 9 Nikki Minaj seemed more absurd than ever. Next to the beauty of the VS Erin Heatherton Minaj lost, with much lost in all respects, she utyanula as she could. Breathe, Nikki, breathe ... (And I thought what she writhes on the stage).
94th
What expression! But I really do not understand what this man ... I think some rapper cool, huh? Picture taken November 7.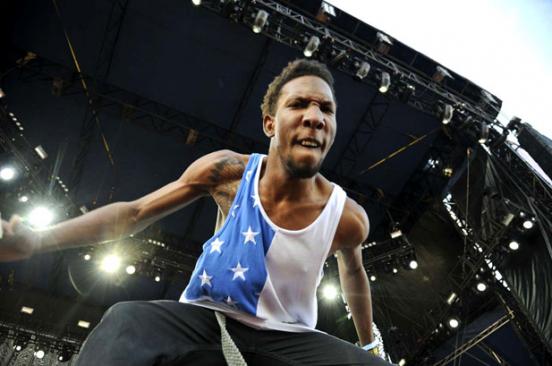 93 place
October 31 lucky one of the Jonas Brothers. Joe Jonas literally climbed the pop princess Britney Spears. Joe's face can be seen that it melts like butter on hot toast.
92 place
October 31 Kanye West decided to aim a blow at the sacred and dressed up in Michael Jackson, but this party, he was not alone, because of his support for an old friend Beyonce, dressed in "costume from Beeline».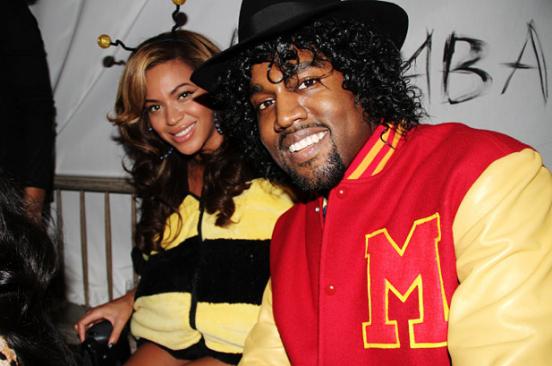 91 place
Steep peppers - DJ Khaled, Rick Ross and Gucci Pucci (Pucci most importantly the last, and the rest does not matter). Photos of 16 October.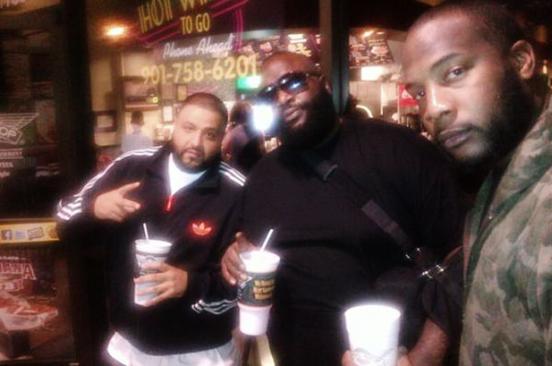 90 place
8-year-old Sophie and 5-year-old Rosie on Ellen DiDzheners frequent visitors, they are already as co-host. The photo is not immediately apparent Nikki Minaj, because this hyperactive girl catches for all views. Yes, it is always so. Picture taken on October 12.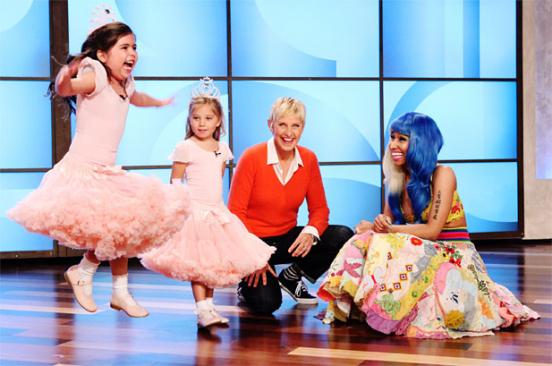 89th
October 10, Russell Simmons and Kanye West, who had already planned his own funeral, attended the protest in New York City. Why would they go there to climb?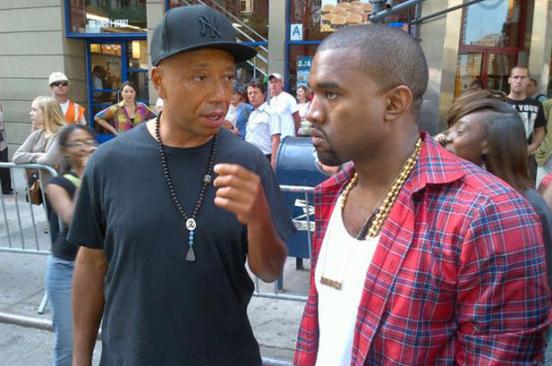 88th
On October 22 one of the New York streets could be seen just such a holy trinity - Russell Simmons and Russell Brand and his wife Katy Perry in a funny hat.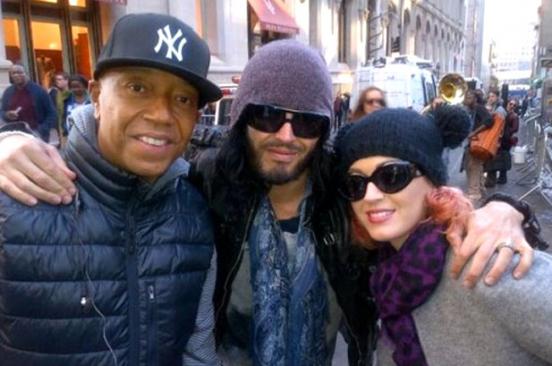 87th
October 8 the children of Michael Jackson and his other relatives gathered to take part in the concert "Michael Forever". Right in the red asterisk future - the daughter of Michael and aspiring actress Paris.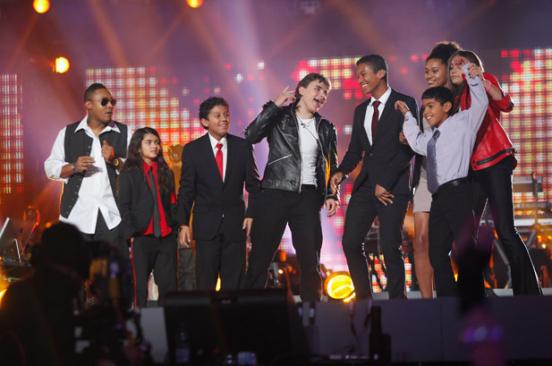 86 place
the 5th of October. I love you Steve. Eternal memory to the man of genius Steve Jobs. I'm sure it will be remembered, and the next generation.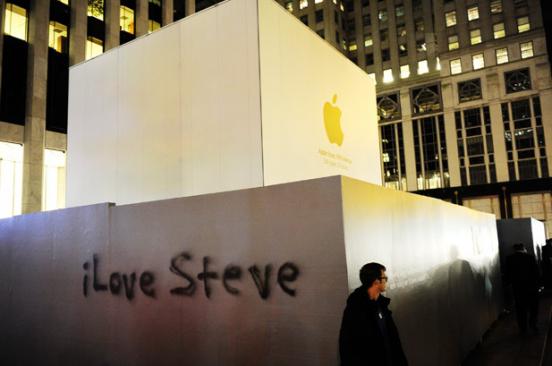 85th
A small but strong woman Kylie Minogue receives a degree at the University of Angela Ruskin. Picture taken on the day of delivery of diplomas - 5 October.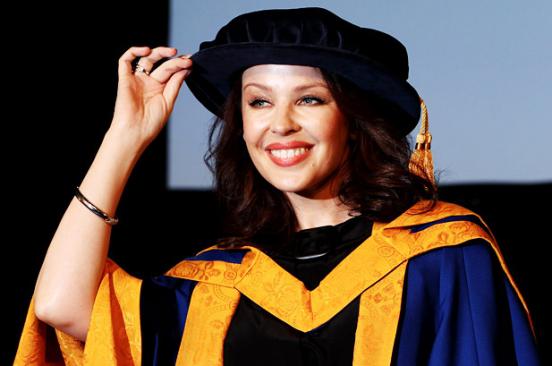 84 place
September 22 Fergie felt the wax copy of his in the museum Madame Tussauds. The forms that it is necessary!
83 place
December 1, AIDS Day, Barack Obama thanked all those who help people sick this terrible disease. Among the invitees turned singer Bono and singer Alicia Keys.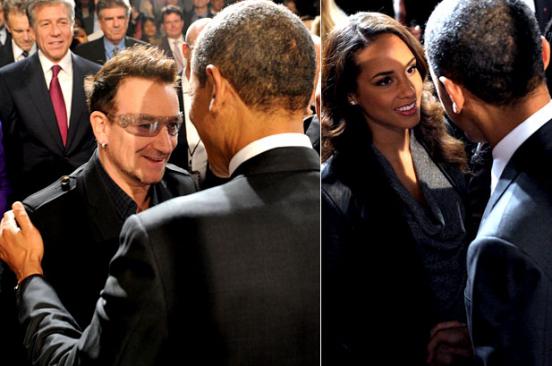 82 place
September 3. Beautiful photo! Eddie Vedder at one of the festivals.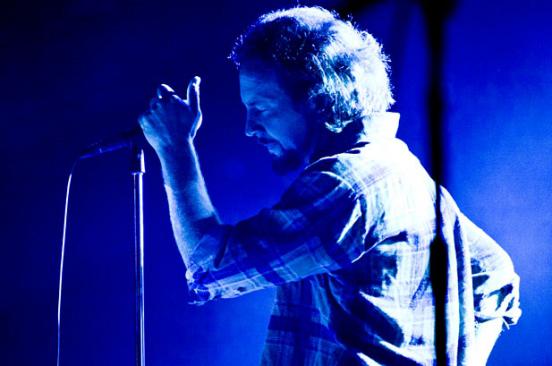 81st
August 28 restless Justin Bieber managed to get into the frame while shooting lovers Russell Brand and Katy Perry. Peace can only dream of it.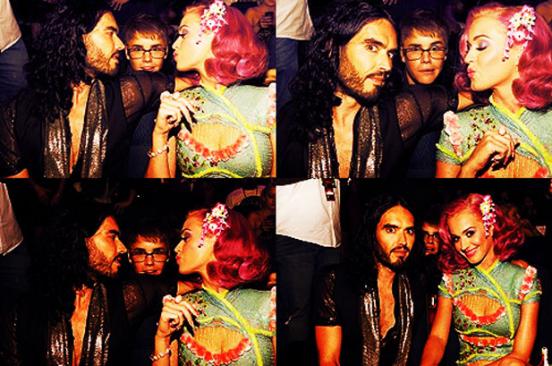 80th
Arrested and tattooed in Ohio. I do not know this kid, and you might, too. Rather, it is the violator of law. Ai-ya-yay, how bad it is! Photos of August 20.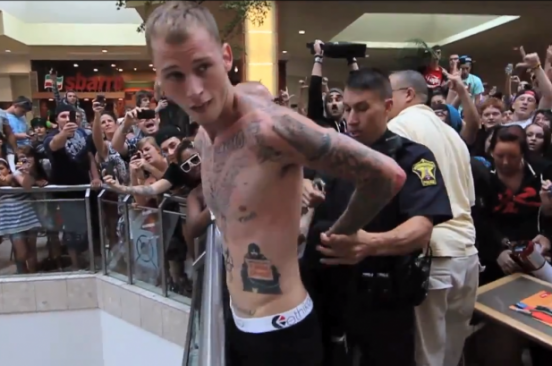 79th
Beyonce singing in anguish. Picture taken on August 14 at night (if I understood correctly, the four concerts of the singer took it at night).
78th
Justin Bieber and Jimmy Fallon - twin brothers. That's just the age ... oh, maybe they twins with a difference of a few years (this is from the category of fiction, but still). In fact, the photo taken on February 11, timed to coincide with the next edition of the show, Jimmy "Late in the evening." Guest Justin Bieber.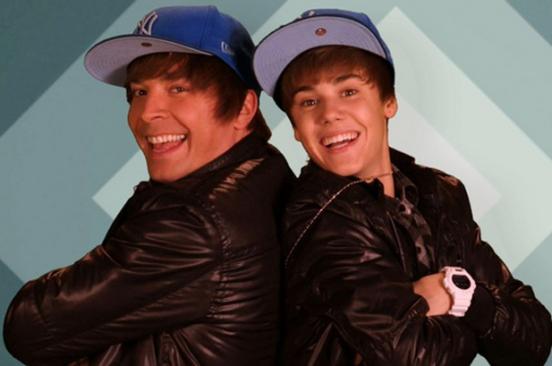 77th
Nikki Minaj and Britney Spears backstage during one of the concerts of pop princess (tour «Femme Fatale»). According to him the beauty and the beast shoot.
76th
11th of November. Ozzy Osbourne and his team.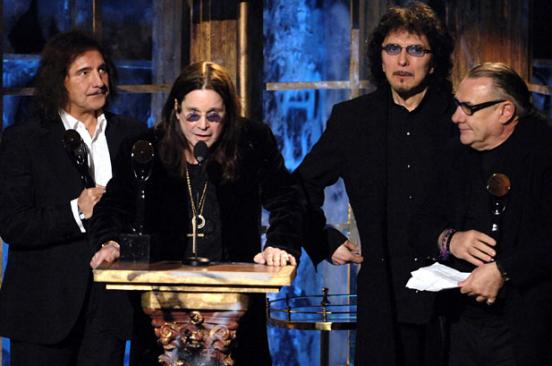 75th
What I snow that my heat that I torrential rain when my gitarka with me. Foo Fighters continue to play despite the rain. Frustrated come have no moral right.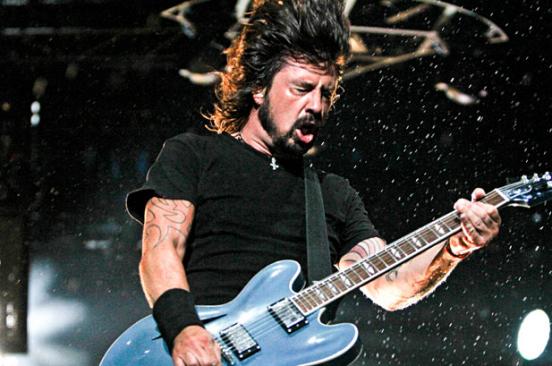 74th
January 13 Gucci Maine made ice cream in the form of a tattoo on his face. It happens, but ...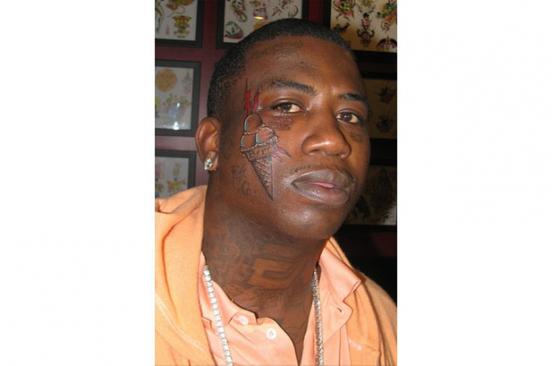 73 place
On 27 July. Planking. Even the police came to "enjoy».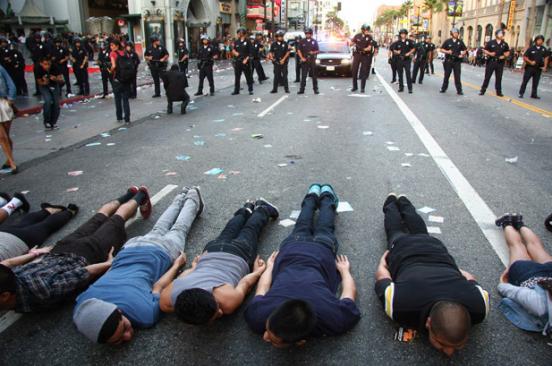 72 place
Rihanna with her mother and grandmother while on tour LOUD.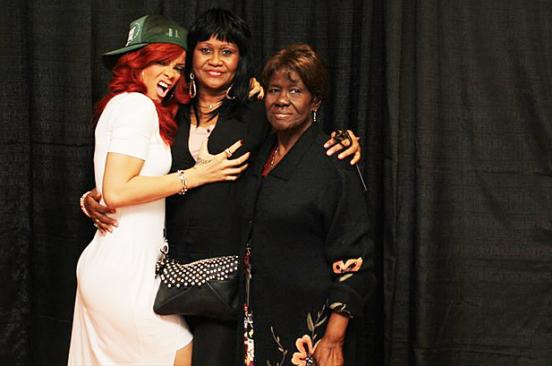 71 seats
Here is the flight! A guy though drysch, but how beautiful flies. And if the crowd parted? Okay, do not let the bad news. Photo Hodgy Beats made July 17.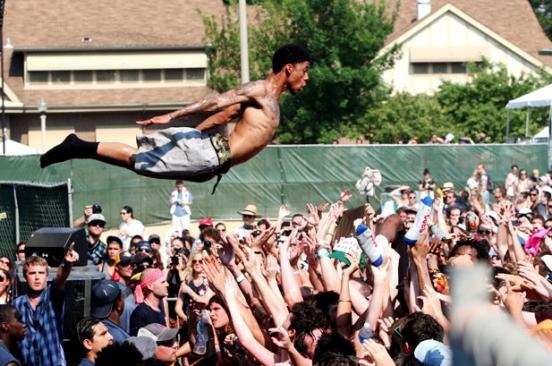 70th
Actress Betty White, musician Slash and snake. Brave actress in a zoo is not afraid of anything, they say, and not seen such. Picture taken June 18.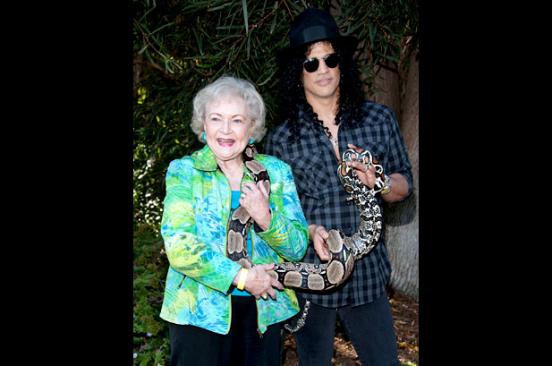 69th
This is Alice, this is zmeyuku! I'm afraid to imagine how much it weighs yellow "miracle", but an older Alice Cooper keeps hearty. He tries to put a good face on a bad game (I'm talking about holding a python, and not about his work).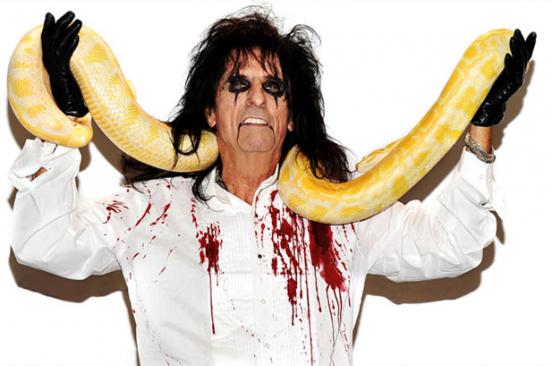 68th
Darling Dzhasya introduced his fragrance for women June 23 this year. Kid zashibaet sickly grandmother, because a no-brainer that the fans will not regret the money and buy the perfume. Justin does not suffocate the concerts, they do not spare not only money, but also of the perfume ...
67th
The wedding of Sir Paul McCartney and Nancy Shevell. The wedding took place on 9 October this year.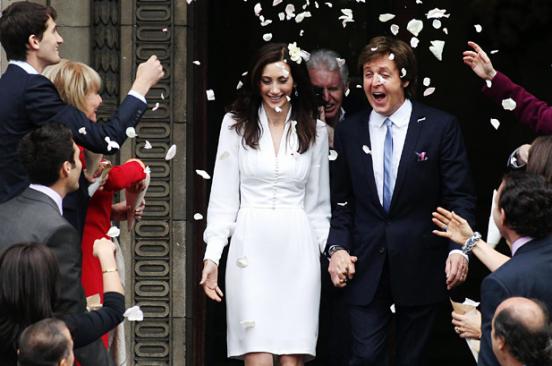 66th
"In 45 Like a young girl." On the anniversary Sinead O'Connor combined legal marriage with Barry Herridzhem. Groom some fun ... We do not understand you, but it can be a good man?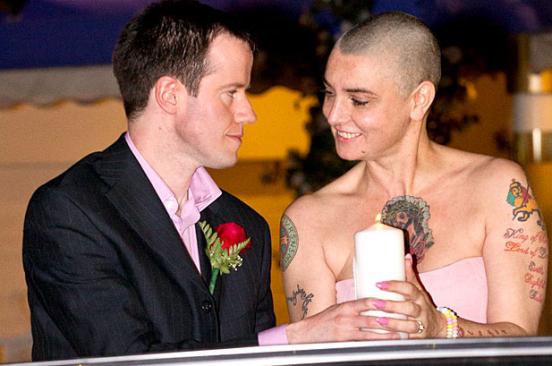 65th
June 11. Wedding Lily Allen. Thank God that this time she gave birth to a healthy baby girl, and the two miscarriages very bad impact on her condition. Sincerely happy for her.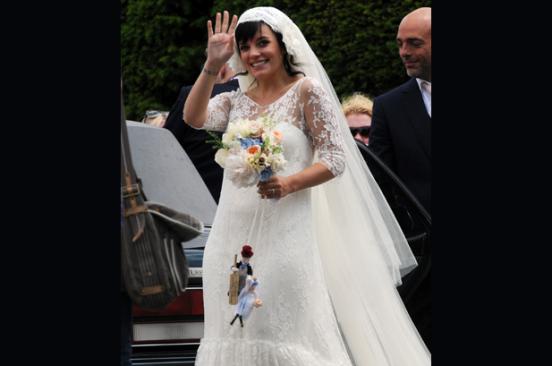 64th
Another wedding and this time the same-sex. Country singer Celi Wright and Lauren Blitsner swore allegiance on the outside ceremony in Connecticut.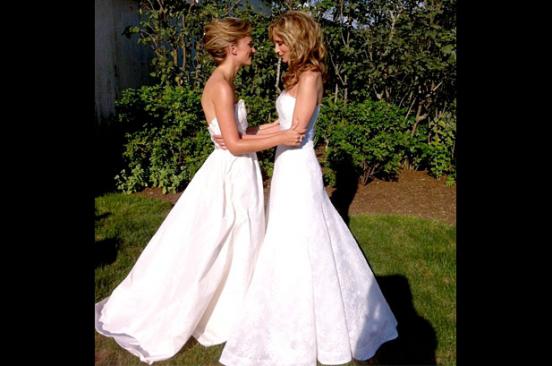 63 place
January 1 singer Shania Twain married Frederico Tiebo (hopefully I wrote their names correctly). Something purely private whispers he eyelet newly founded his wife, well, she ... she was delighted.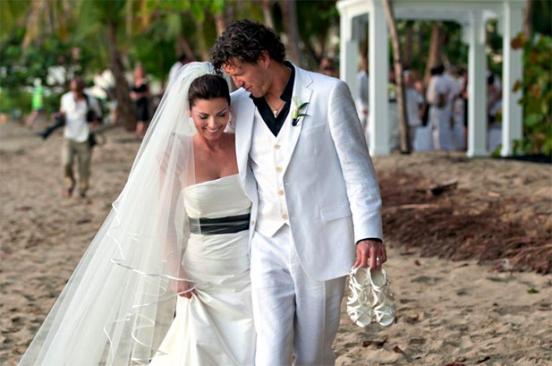 62 place
July 1st married Kate Moss and Jamie Hince. Surprisingly Kate really goes a wedding dress.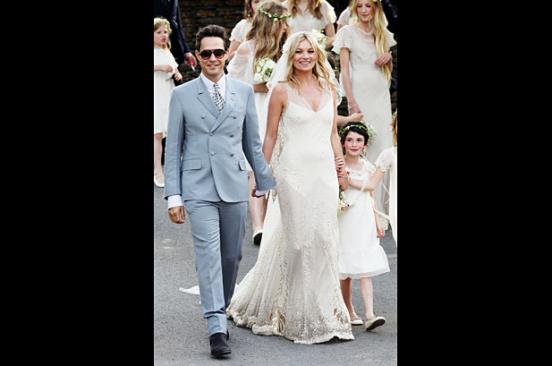 61 seats
Smiling Taylor Swift and Shania Twain. Picture taken June 6.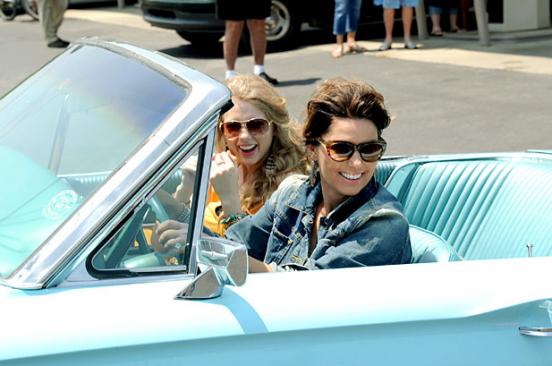 60 place
People in white. The finalists of the show «American Idol» Lauren Alaina and Scotty McCreery awaiting the results of May 25 this year.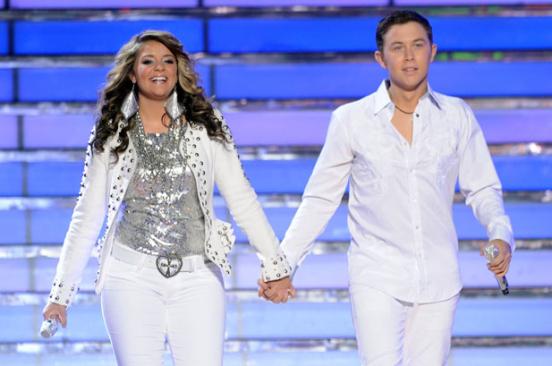 59th
T-Pain and Keisha love music ... you know what. Here's a picture was taken on May 23 after a musical show.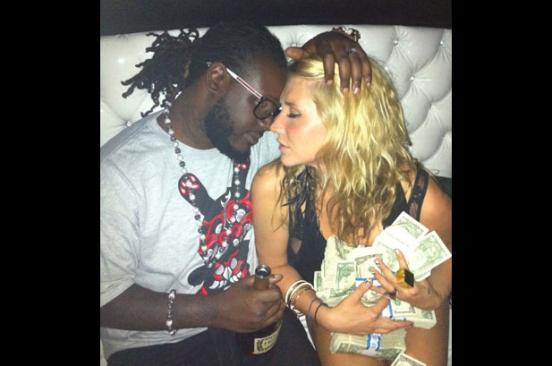 58th
Katy Perry, though not caught ide, but she was very pleased that she kissed a kangaroo. Now she just needs a new hit «I kissed kangaroo». Mileyshee photo.
57th
Justin Bieber loves his mom, how vymahal ish lad!) But I'm not serious, really good picture. And my mother-he has some young! (Pope will later, he, too, seemed drunk "elixir of youth»).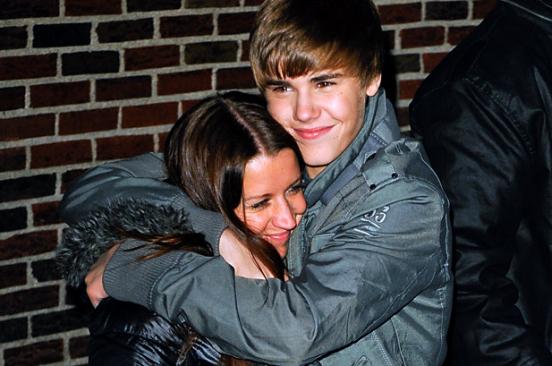 56th
May 2. Madonna, Beyonce and Taylor Swift in dresses from Alexander McQueen at the opening of a museum in his memory.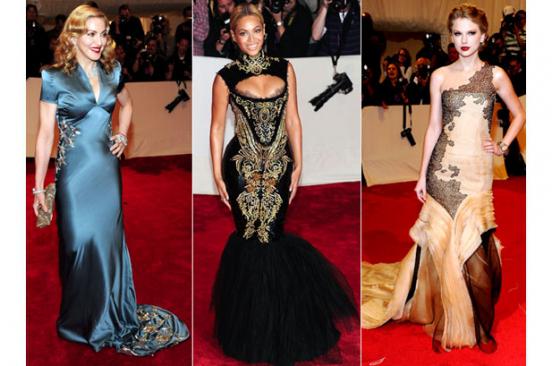 55
On February 13 Annual Grammy Awards, on which the picture was taken in Reims and LeAnn actor Sibriani.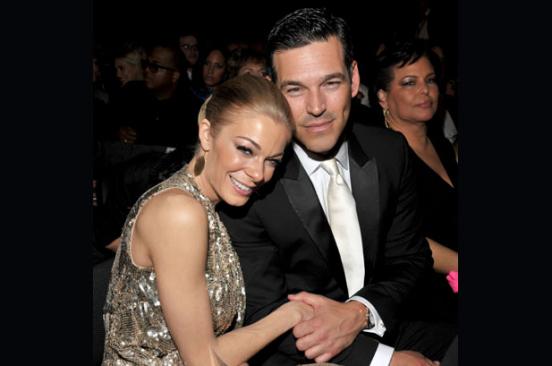 54th
April 20 Christina Aguilera posed with transvestite divas, as has been recognized as the best singer of all time.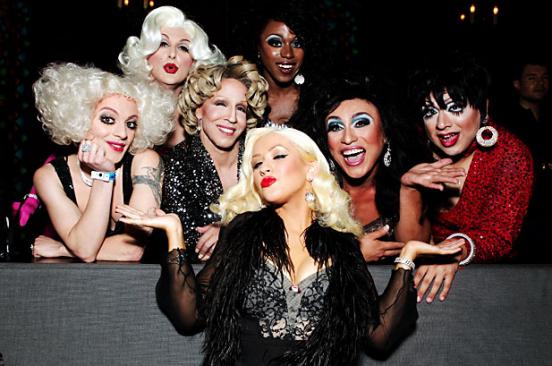 53 place
Lady Gaga and the Wicked Queen. Who will win?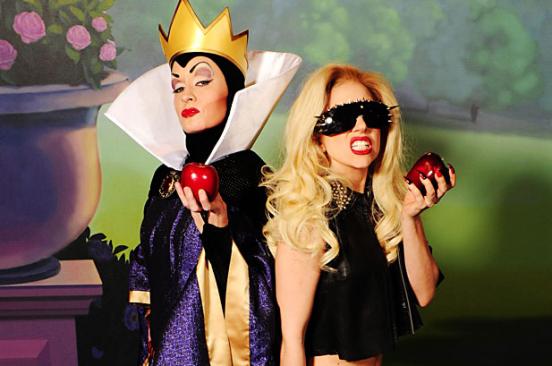 52 place
Kanye West performs at the Coachella festival on April 17 of this year, all of the Ponte.
51 seats
Beauty Jennifer Lopez on the set of the video «I`m into You» on April 13 in Mexico.