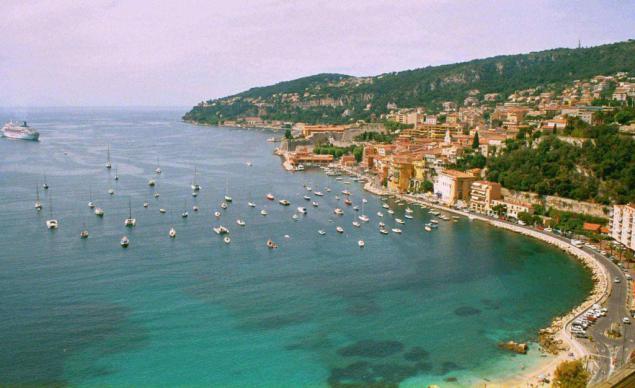 Once again, we are talking about an earthly town, deserves the title of the most beautiful in the world. This time, we went to France, namely the island of Corsica. This marvelous area greets his guest walnut groves, tall pine trees that are still on the mast Romans Ruban their ships. Here majestic hills and carefree rustle azure waters of the Mediterranean Sea. And this is just something that catches the eye ... And what are the peaks of Bavella, Calanches de Piana, mountain lakes, rivers, gorges la Restonica, desert Des Agriates, reserve Scandola, forest Castagniccia and Vizzavone, Lavezzi Islands and the Cape of Corsica (Cap Corse ). Oh, that's great!
The history of the island of Corsica is mixed with the history of all countries of the Mediterranean basin. In this case, the island has its own form, and their culture, which is embellished cultures adjacent at least bright people. Whenever you come to Corsica, she always greet you with a dazzling sun and pleasant discoveries.
From a distance, from the sea the island looks like a bunch of high snow-capped mountains, but approaching, begin gradually contours of marvelous beaches and this pearl slowly opens his appearance. It is noteworthy that the Greeks called this island Callisto, which means "the most beautiful».
Mountain range Corsica crowned at around 2700 meters peak Cinto, in addition, still about 40-vertex by its height reaches 2,000 meters. This island is also called "mountain in the sea».
Mountain on the island presented spiky peaks, stone pillars, dazzling white slopes, which are securely stored in a whole world of mountain streams, lakes, rivers and waterfalls, which are full of trout.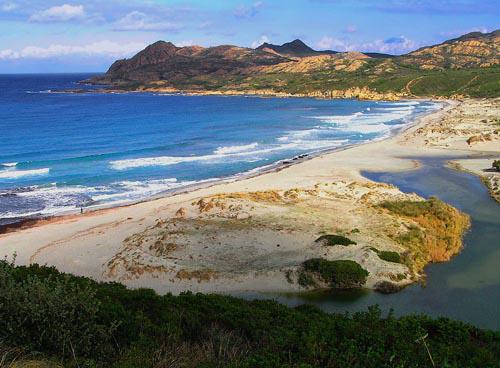 Corsica is also famous for its beaches, which stretch for 1,047 kilometers, covering the stunning beauty of the seascapes: white cliffs and towering peaks, deep bays, hidden coves, dunes with rare plants and, of course, the beaches of golden sand. Everything is so beautiful and unique that without seeing it, it is simply impossible even a hundredth part of the flavor of this natural splendor.
On the beauty of this island Stony articles written, but not one of them can not convey the atmosphere, natural beauty and impressive immediacy that prevails in Corsica.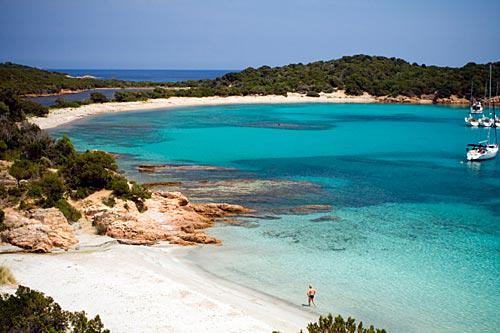 According to official data the first settlements on the island appeared 9000 years ago. Even today, the island can be found examples of art "megalithic era", in particular, menhirs, dolmens and amazing stone statues.
Unequivocally that even the most demanding lover of antiquity Corsica will surprise and please the most interesting creations of human hands. On the island except the archaeological sites of the megalithic culture also presents creations torrenskoy culture of the Bronze Age and Genoese fortresses, towers, bridges.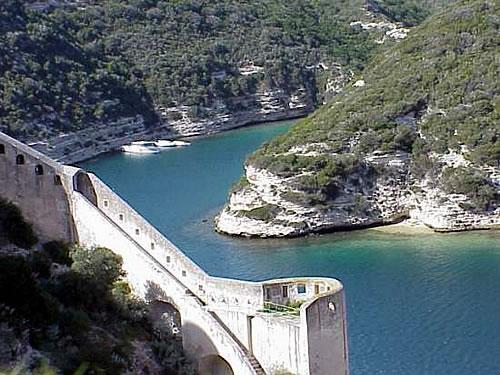 Not to mention pine forests Larichev, mountain flowers, poppies, dunes and small islands, which are surrounded by artfully Corsica.
Eyes of his guest wonderful island can please rare species of birds that are listed in the book of world heritage. Passes on the tourist can find mountain sheep and migratory birds.
It is noteworthy that Corsica perfectly combines the amazing flora, fauna, priceless monuments of the past and the present. On the island are many festivals and other cultural events worldwide scale.
Alas, words, photographs, videos and other means of information transmission, even just a little closer to the person does not happen in Corsica to its beauty, originality, mysteriousness, rich history and unique nature, it is impossible.
The island must be one of those places that you need to visit, you will not regret it, but only with trepidation and a smile'll reminisce about Corsica ...