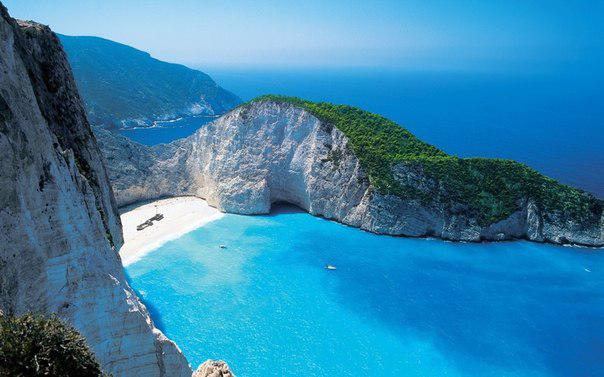 Navajo - beautiful place, which at the first opportunity to visit. This bay is located in the north-western part of the island of Zakynthos (Zante). Alas, the pictures are not yet able to transmit that fabulous, unique and wonderful beauty that pervade the place. Blue and amazingly clear water, high mountains, quaint section through the rocks, as well as a padded pirate ship of the 20th century, creating a spectacular landscape and atmosphere.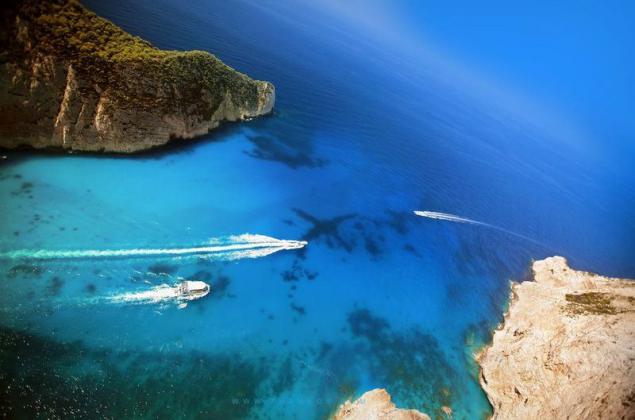 Navajo Cove is the main attractions of Zakynthos. Prior to the fabulous beaches of the bay from the shore approach is not possible, it can be done only from the sea. But here the visitor waits a little white sand, clear waters, spectacular cliffs and unique air, some air here ... And here the water is so blue that it seems that all this is not reality, it painted a picture in which the artist went through with flowers. This stunning color of the water is due to Cretaceous deposits, which are available in a large number at the bottom of the sea.
As to the exact location buhtya Navajo, it is located near the port of Agios Nikolaos, the latter connects the island of Kefalonia and Zakynthos. In this port, you can find plenty of cafes, shops and taverns with unique cuisine. Navajo is better to visit in the morning, then this will all Gretskaya pearl will bask in the sunlight, but in the afternoon it is beautiful!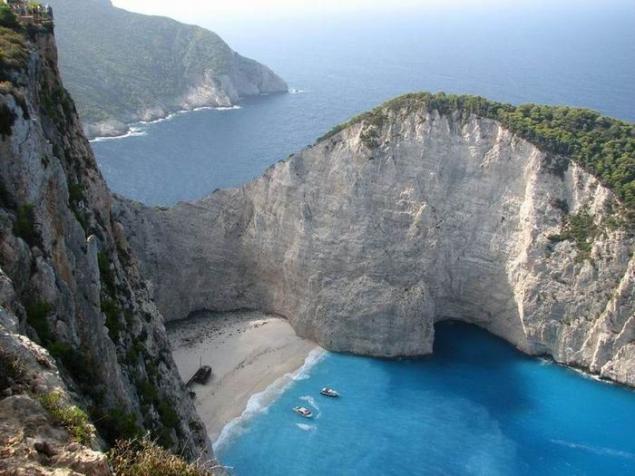 In addition to the bay on the island of Zakynthos there is a lot of beautiful and amazing ...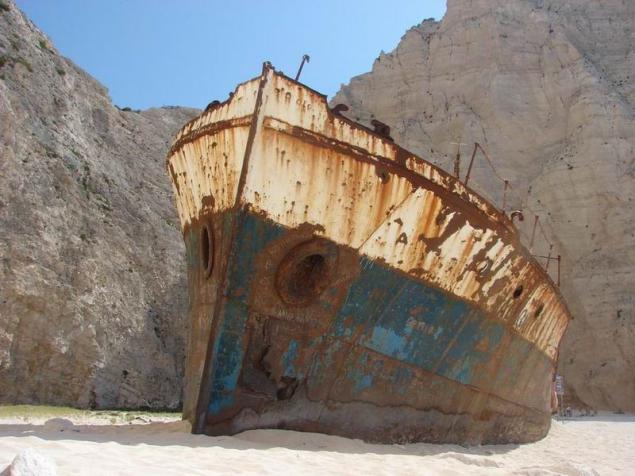 For example, you can go on a special trip, and be sure you'll remember for a lifetime. When they reached the island, the tourist gets in its capital - Chora. From this point you can go anywhere, and which would not follow the path wanderer, he is sure to be an exciting and memorable. For example, you can go by boat to the Blue Grotto and enjoy the shimmering water, ranging from blue to emerald up, you can at the top of a pine hill to visit the Venetian fortress or monastery of St. George. No matter where you go, because it will still fabulous!
Zakynthos Island - a unique place that surprises everyone who enters here, but the bay is a favorite of Navajo in the museums of natural attractions.