Recently, a portal AskMen.com has presented its annual list of "99 Most Desirable Women of 2014". In him, as always, included the ones most men consider beautiful and sexy enough for such a prestigious ranking and the epithet "desirable." Who settled in the top ten? Let's see, let's see ...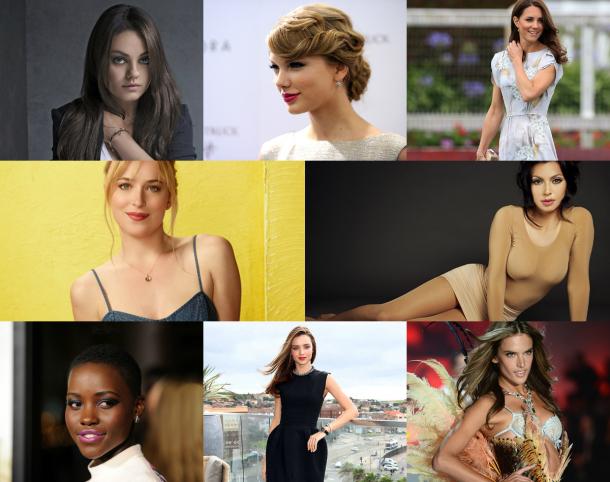 Long list of 99 women opens the 26-year-old British actress Emilia Clarke, who plays Daenerys Targaryen in the super popular series "Game of Thrones" and completes the list of scandalous actress and singer Miley Cyrus, is located only in the last place in our top ten were not included. < br />
# 1 Emilia Clarke
None of the series to date, can not compete in quantity and quality fans "Game of Thrones." Emilia Clarke for three consecutive seasons fascinates the audience with its unearthly appearance in the image of the blonde princess, Mother of Dragons, women are not burning in the fire.
Waiting for the fourth season of crazy fans of the show, but we must not forget that Emilia is about to appear in the role of Sarah Connor in the next "Terminator" and it looks like it will be her year!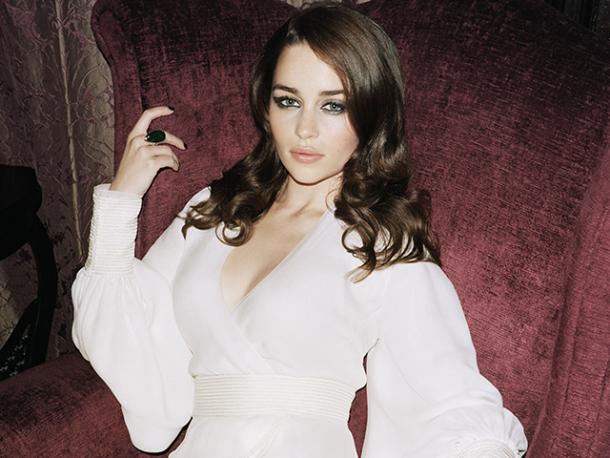 # 2 Alison Brie
What we know about Alison Brie such that it attracts men like moths to a flame? Probably the thing in its way, "the girl from across the street" plus fashionable nowadays in Hollywood oddity.
She first made itself seriously as Trudy Campbell from the series "Mad Men," as well as romkome "The Five-Year Engagement." One of its popular tweets accurately convey the character of a girl sounded so:
"I found themselves in the list of« Hot 100 "magazine« Maxim »on the spot ... 99. Um ... thanks? »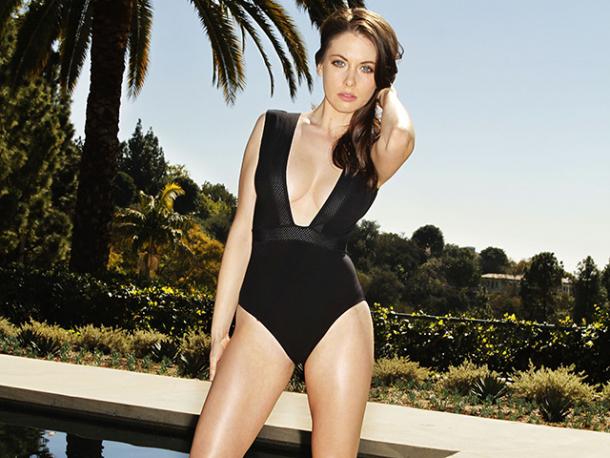 # 3 Emily Ratazhkovski
Her name may not be on everyone's lips, but everyone knows it as topless brunette in the movie Robin Thicke and William Farrell «Blured Lines».
The American model, originally from England, with Polish roots, until recently, has been busy filming in candid videos and covers of glossy magazines. However, this year we will be able to evaluate her acting skills in the movie "The Lost," directed by David Fincher.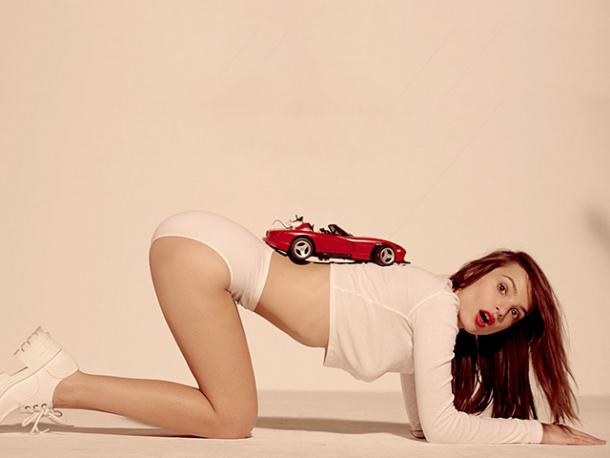 # 4 Jennifer Lawrence
Well accepted in Hollywood, cute Jennifer Lawrence seems to have everything: her beauty, talent and inimitable comic oddity that distinguishes it among many other stars in the rating.
She was good at "American Hustle", and now fans are eagerly awaiting her in the image of the Mystic in the "X-Men", and the next episode of "The Hunger Games" is not far off.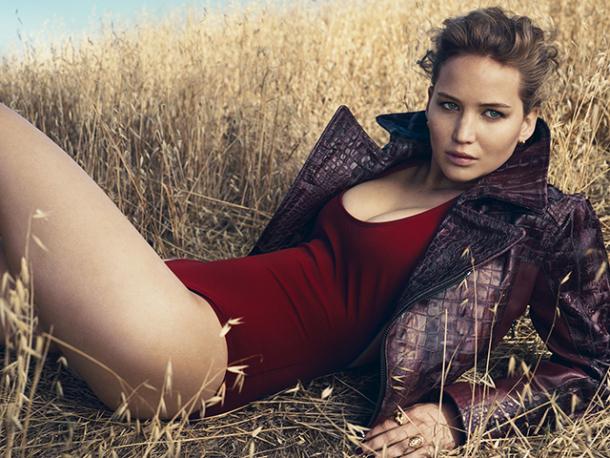 # 5 Emma Watson
It's no secret that Emma Watson is gorgeous. She had developed into association with a young witch Hermione and walked out of the difficult "star child" without scandals.
Emma and talent as an actress, but I think that she still yet to come, and as a model. In addition, it draws a nice and very friendly to his fans, in particular, to the fans «Pottermore».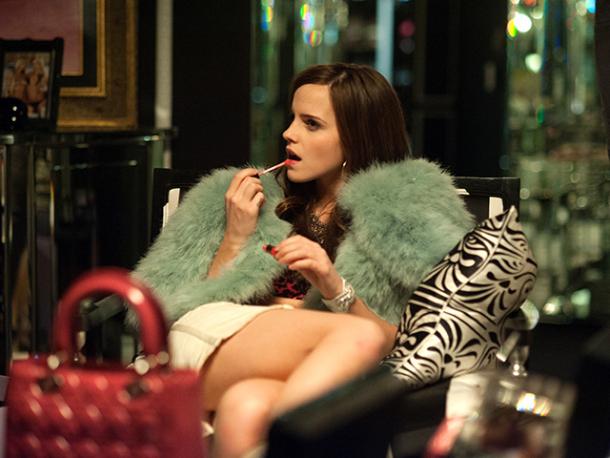 # 6 Kate Upton
Where do we start Kate Upton? Her appearance in this list of natural and expected: men appreciated her successful career, wonderful acting skills and generally is immediately evident that the character of the girl very positive.
22-year-old American model known for being sued who rejected her brand Victoria's Secret, met with Ukrainian choreographer Maksim Chmerkovskiy and was named model of the year 2013 according to the Style Awards.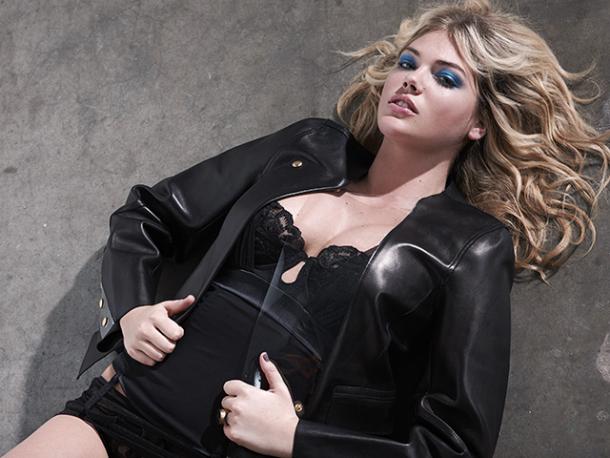 # 7 Kerry Washington
Charming Carrie actress Oscar nominations, one time lost a few points of its rating because of questionable taste in clothes. Of course, clever Carrie decided during that whatever the cost difference:
"I thought," I really lacks an important tool. If we imagine that I run corporation name itself, my marketing team flies. " So I developed a new strategy KSKD - Kerry from the red carpet ».
And I must say that it succeeded.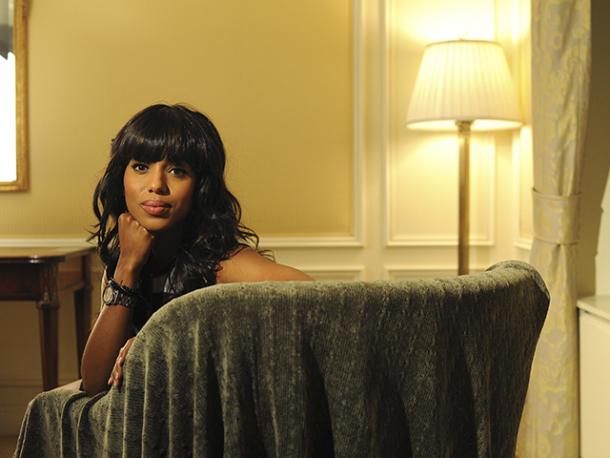 # 8 Amy Adams
Beautiful and cheerful, like Amy Adams critics immediately. However, its success is impressive: in 39 years, the actress boasts 5th Oscar nomination and a statuette of "Golden Globe" for a leading role in the "scam of the American».
The actress is busy in musicals (she has a good voice), and in 2014 it can be seen in Tim Burton's film "Big Eyes" as well as the role of Janis Joplin in the film of the same name.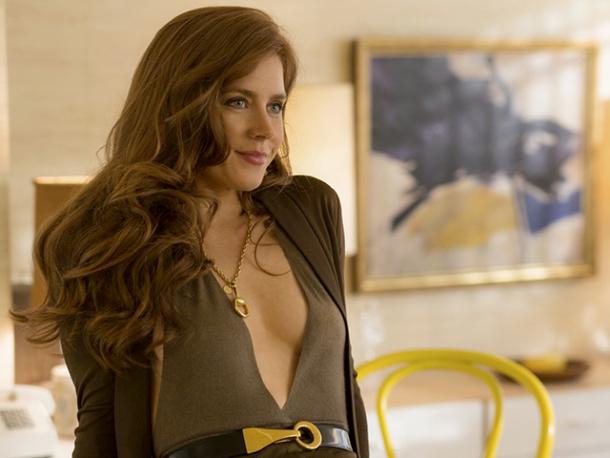 # 9 Margot Robbie
This American dream of Australia has been dubbed the Sharon Stone of the XXI century.
The newcomer in the industry, Margot Robbie, presented an alternative version of the new generation of moving apart legs without underwear when she starred in the comic scene with Leonardo DiCaprio for "The Wolf of Wall Street." Playboy Hugh Hefner wanted 23-year-old Margot at the turn of its magazine before learned her name, but she politely refused.
The next film in which fans expect to see Robbie - Franco-British romance "French Suite».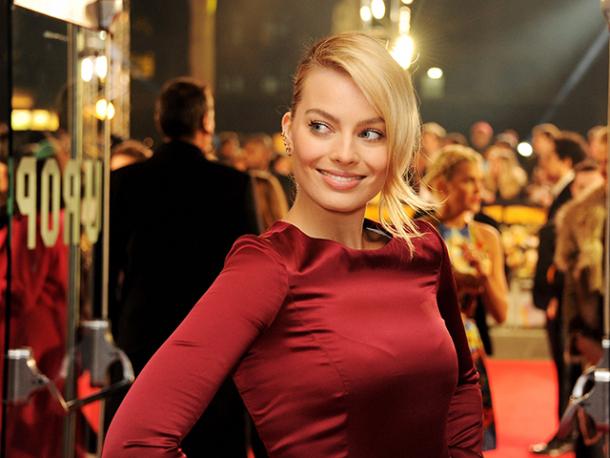 # 10 Kate Moss
Kate Moss recently turned 40 years old, and she posed for Playboy, which means that it is already possible to compare with the mature wine, as in the famous aphorism.
Who I love her even more than when it is annealed in the style of difficult teenager in his early youth. This Englishwoman is projected critics will decorate a billboards and magazine covers a lot more years.
According Askmen, it was, is and always will be an icon.