As you know the majority of sports career of sportsmen is quite short. Someone left the sport because of age, and some because of occupational injuries. So what to do next? For you to collect a selection of athletes who left the sport and become models. KATRINEL MARLON
Shooting: Giorgio Armani, Lise Charmel, Maxim, FHM, Fitness, Fiat.
Twitter:CatrinelMarlon
The Romanian top model in 2006 and 2009, lit up in the Swimsuit Issue of Sports Illustrated. This is the guarantee that the world will know about the beauty Katrinel. However, for faithfulness in her biography appears associated with football: Marlon married Massimo Brambati (he is older than 20 years, and now they are divorced), at the turn of the 90 stars in "Empoli" and "Bari".
In 16 years Katrinel became national champion in the 400m hurdles, took third place in the contest "Supermodel of Romania", but received the main prize in the "Model of the Year". The 17 teledebyut happened in the video of the Romanian group Krypton, and signed a contract with Milan Major Model Management.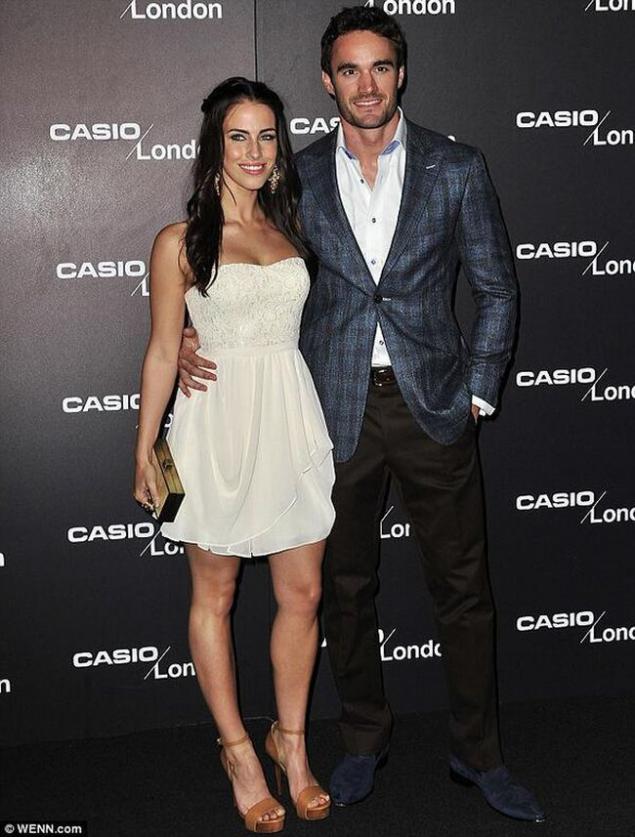 TOM EVANS
Shooting: D.Hedral, U.K. Men's Health, Attitude, Aston Martin Collection by BespokeHQ, Dieux du Stade.
Twitter: @ ThomEvans11
Instagram: te11
In 2010, he suffered a serious neck injury in the match for Scotland, and then in a few days it was done two operations. Quite successfully develop a career in rugby has been completed in 24 years. In 2012, Tom has performed in various athletic events. He ran 100 meters in 11.26, Evans finally gave up the sport. Back in 2010, Evans, along with other rugby player appeared for an erotic calendar Dieux du Stade («The Gods of the stadium") - annual publications issued by Rugby Club "Stade Francais". In the creation of the calendar involved the French rugby club and guest stars - in 2012 appeared in the calendar Sebastien Chabal, a year Gael Clichy and Rio Mavuba. The publication in 2014 starred Olivier Giroud. And nothing, all are alive.
Evans was filmed for British gay magazine Attitude, the cover of which at various times have been David Beckham, Justin Timberlake, Tony Blair and Marilyn Manson. Currently, Tom is the face and body of the Italian brand of lingerie D.Hedral, September advertises suits, two and three of the BespokeHQ. As conceived by its managers, the transition to the business style is to help Evans establish a new battlefield - in the movies.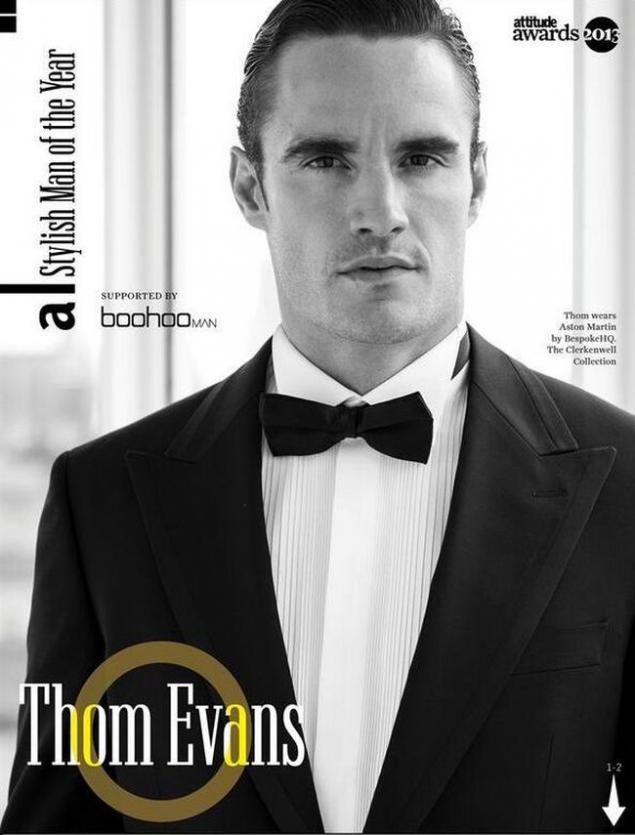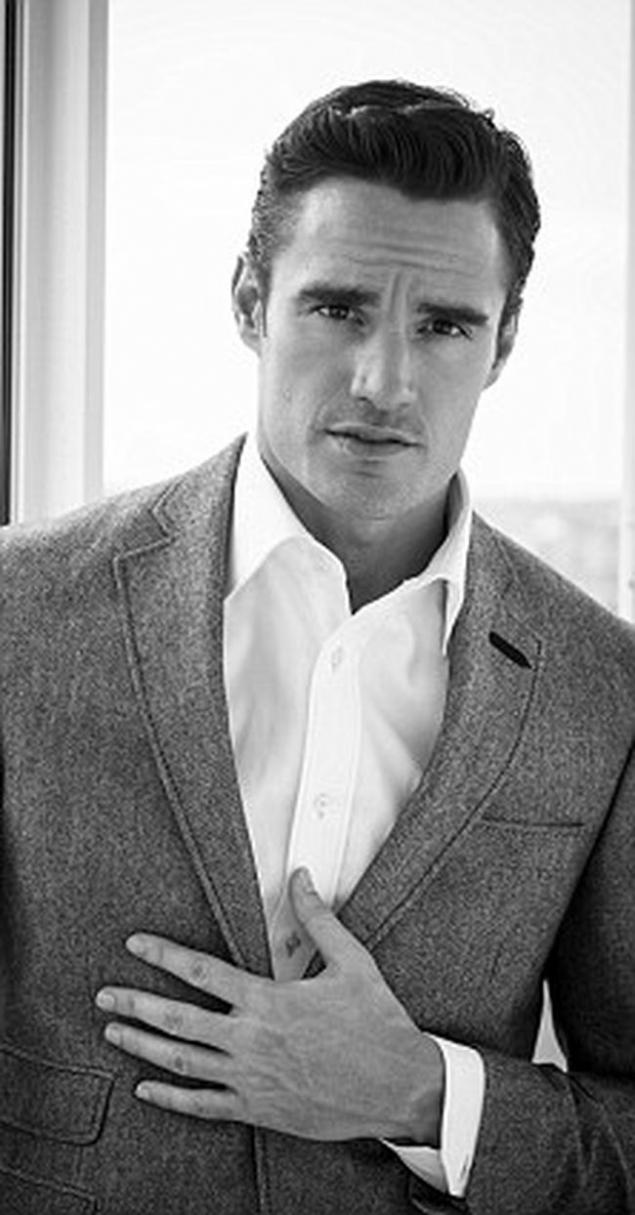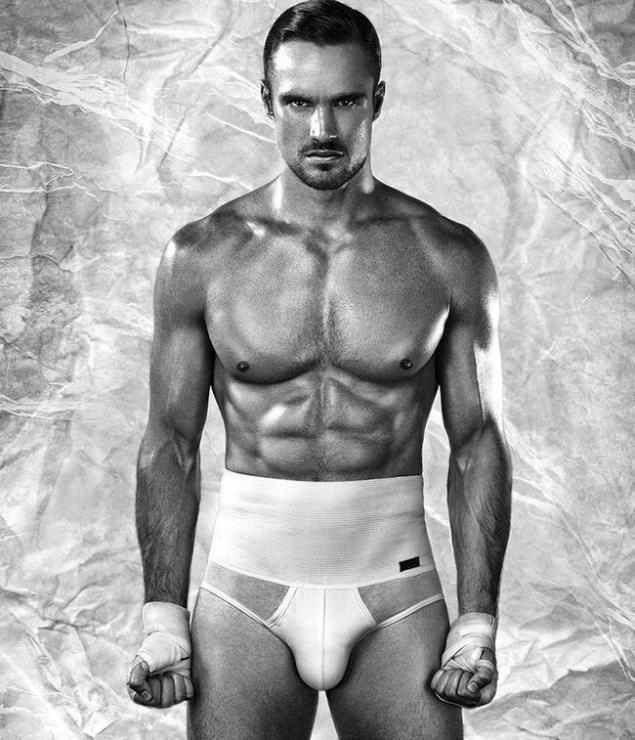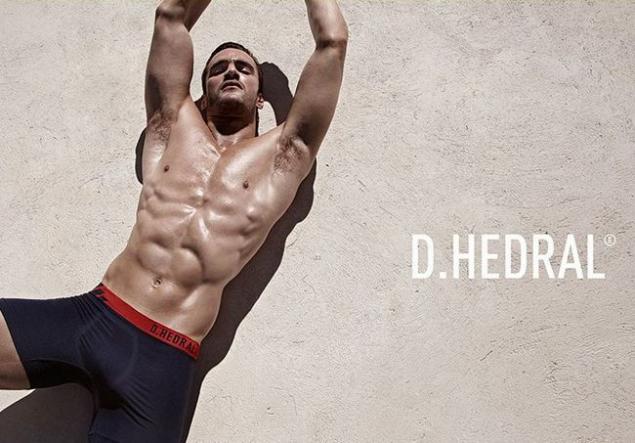 HIDETOSI Nakata
Shooting: Calvin Klein, GQ, Giorgio Armani, Dolce & Gabbana, Vogue, Mr Porter, Coca Cola, Ralph Lauren, Dior.
Official website: nakata.net
Project Revalue Nippon: nakata.net/rnp
First Asian, got on billboards Calvin Klein - in advertising for American underwear brand Nakata was paired with Fernando Verdasco. Hidetosi - a man of wide interests, always ulekalsya fashion, wore designer clothes and participated and participates in shows Dior, Armani and Dolce & Gabbana. The amount of his transfer was in Italy and more than 50 million euros, but with football, he committed suicide at age 29. Rejecting the proposal from the United States, Qatar, decided to travel - East, South America, Africa, crumbling into dust of the poorest countries in the world, the rejection of five star hotels, no contact with people from the football past. In one year, he visited 40 countries. After that I visited all 47 prefectures of Japan. Now it is easy to believe that Nakata did not aspire to become their new teams. Many are drawn to compare it with the new Japanese star Keisuke Honda. Common between them is only that both - themselves on his mind. Nothing else.
In "Romeo", he spent 30 games in the championship season, stopped the "Juventus" in the main match of the spring of 2001 and went to the "Parma" for fantastic money - nearly 30 million euros. Hidetosi, according to him, he did not spend a minute of free time on sports on the TV. Nakata is friends with Tyler Brûlé, creator of the magazine Monocle and Wallpaper, with whom until recently recorded podcasts on contemporary art. Furthermore, Nakata has launched a project ReValue Nippon, in which supports traditional Japanese art, industry and trade. He himself was actively engaged in the production and export of the main alcoholic conquest of Japan - sake.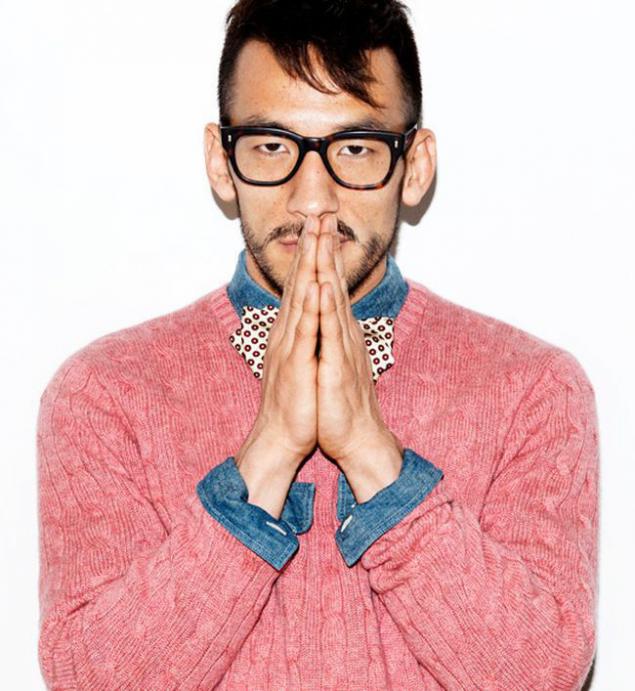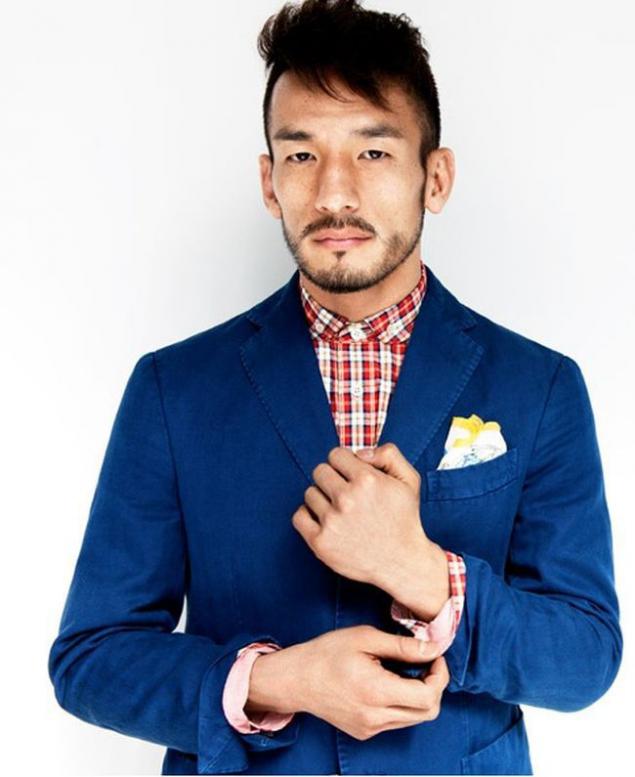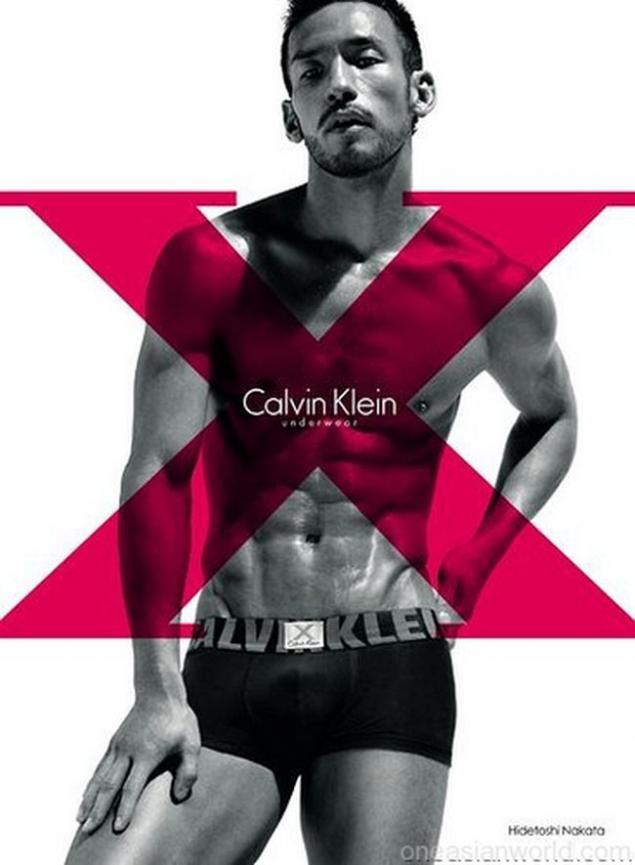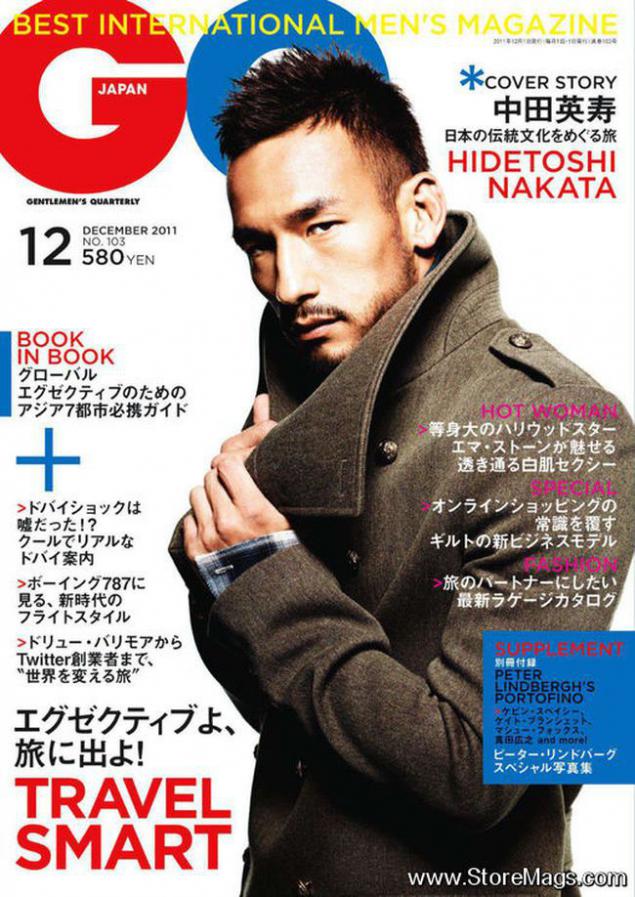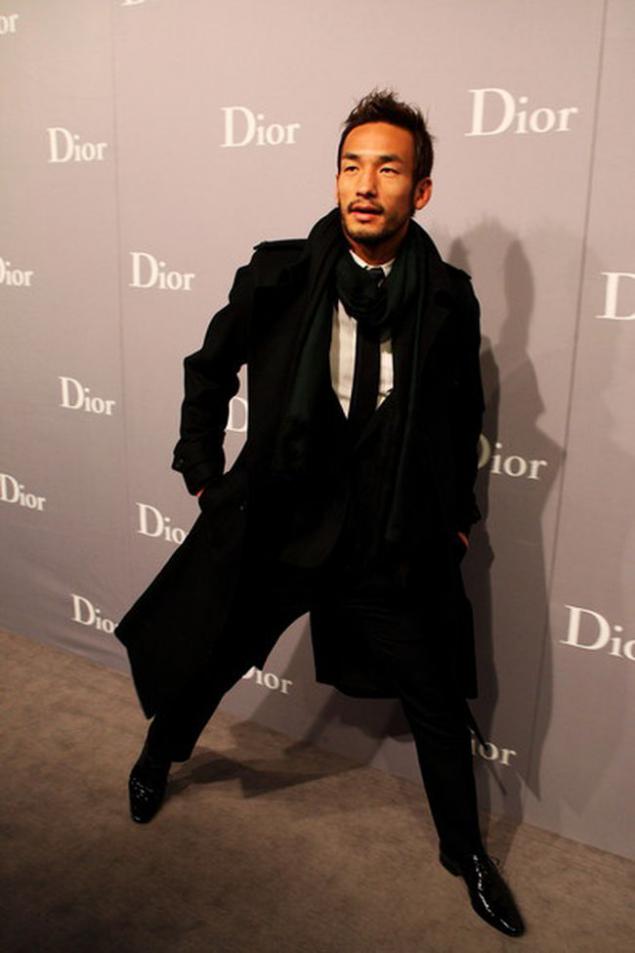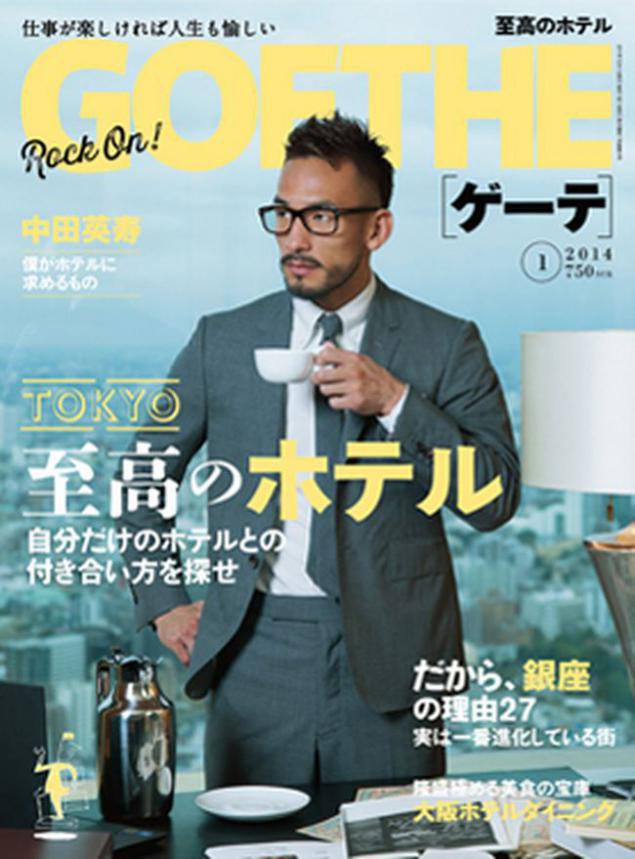 Aimee Mullins
Shooting: Alexander McQueen, Dazed & Confused, Kenneth Cole, L'Oréal Paris, ID, Sports Illustrated, Vogue, Harper's Bazaar, W, Glamour, Elle.
Twitter:AimeeMullins
Official website: aimeemullins.com
Amy was born without the small leg bones, because of what she had surgery to amputate both legs up to the knees. Mullins became the first amputee who participated in the competitions NCAA - to her it was impossible, because the prosthetic leg in the early 90's were exactly the same as in the late 30's. First in the world stood on prosthetic Cheetah, simultaneously engaging in research to improve their design. And successfully cope with it - talking about this world record in the long jump, the women's 100 and 200 meters. Plus the record for most stolen bases in youth softball and participated in several competitions in alpine skiing.
In 1998, immediately after the completion of the sports career, Amy participated in the Alexander McQueen fashion show and worked with him until his death in 2011, the designer. In 2010, Amy at the evening show Colbert Report revealed that enjoyed by 12 pairs of dentures. This interview is needed to view those who do not believe that the ability to laugh at himself - the best way to cope with the challenges. The ability to use different prostheses come in handy in the modeling business - thanks to its growth from 173 to 185 centimeters increased, and. In 2002, Amy launched a film career in the avant-garde "Cremaster 3" in 2014 will hire just three films with her participation - including "Gangester Rob" with Andy Garcia and Michael Pitt. Now she is president of the Women's Sports Foundation, a representative of female athletes in the United States and read motivational lecture that life does not end as long as you believe in yourself and do not give up.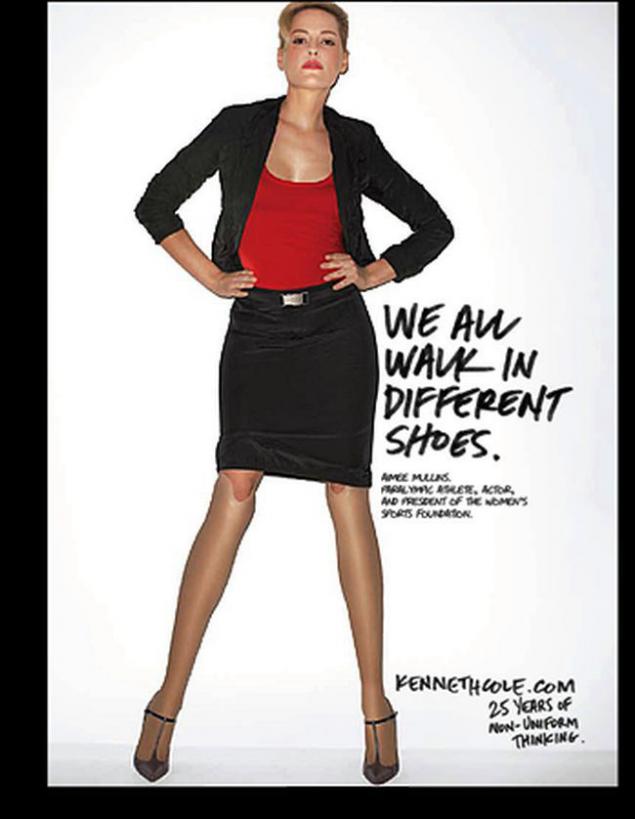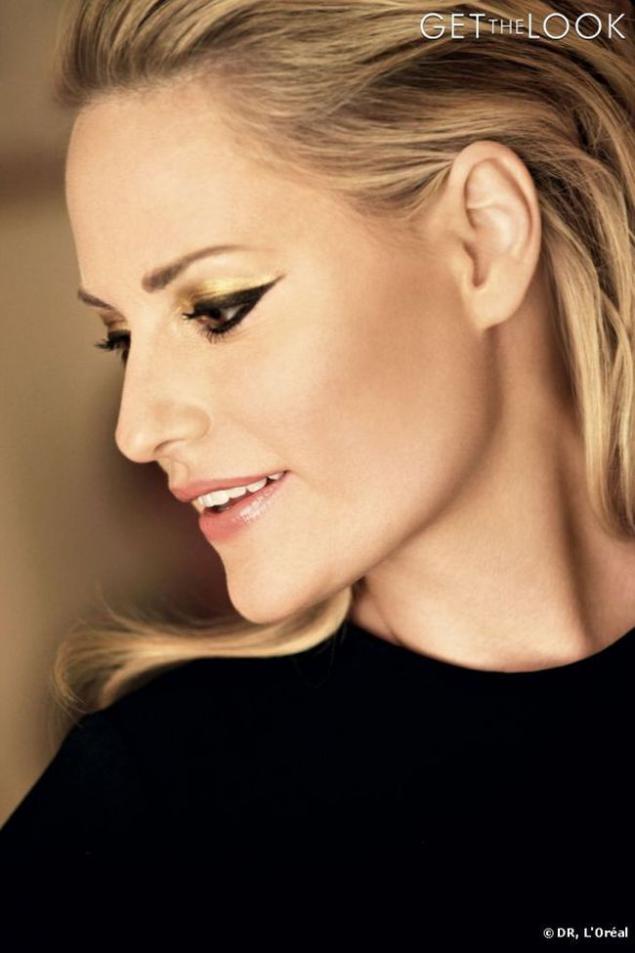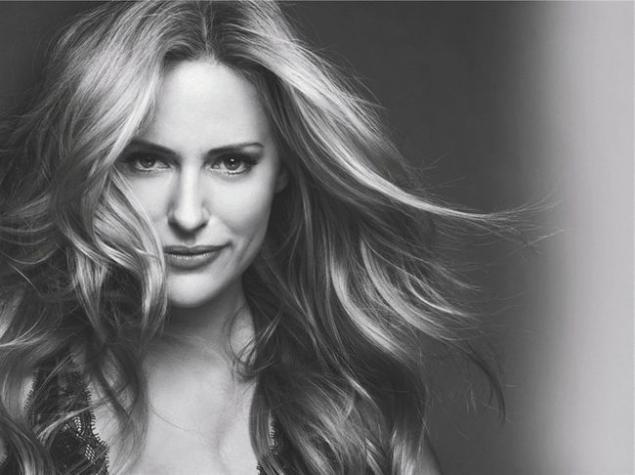 Gabrielle Reece
Shooting: Elle, Shape, Playboy, Outside, Women's Sports & Fitness, Life.
Twitter:GabbyReece
Instagram: gabbyreece
Rice takes more volleyball and a student at the University of Florida became the author of the record in the number of private and public units - both are not beaten yet. As soon as the Beach Volleyball received official recognition, Gabriel in the US team went to the first World Cup on the mind and won it. In 1989, Rice traveled to New York to pursue modeling in parallel. Already in the second year among the five most beautiful women in the world in the magazine Elle. In the late 90's married surfer Laird Hamilton, had two children and this year wrote the book A Guide to the Less Than Perfect Life.
MO Vandana
Shooting: Christian Dior, Emporio Armani, Enrico Coveri, Jefen, Krizia, Luciano Soprani, Mariella Burani, Martin Grant, Rocco Barocco, Tsumori Chisato, even Valentin Yudashkin, Narciso Rodriguez, Vivienne Westwood, Notebook, Trading Up, Elle, L ' Officiel, French.
Charming Lady from China left the sport in 16 years, and it is quite successful jumps in height, due to a serious knee injury. At exactly the same time she began her modeling career, which is not surprising with the growth of 178 centimeters. It all started with a photo shoot for the Chinese editions of Vogue and FHM in 2005. In 2008, she starred in Patrick Demarchelier for the annual calendar Pirelli. Mo - quite independent girl, repeatedly said that her favorite store - flea market, which is near Beijing Zoo. Without setting a goal to work as a model for life, by the end of the 2000s appeared in almost all major world-gloss, then disappeared from the radar. In China, they say, Moe knocked insanely lucrative contract - married one of the richest men in the world. True, it did not specify who honor Mo. While nothing is known about the amount of compensation, but by 2010, Mo was one of the five highest-paid models in China. And did not know the English language at the same time.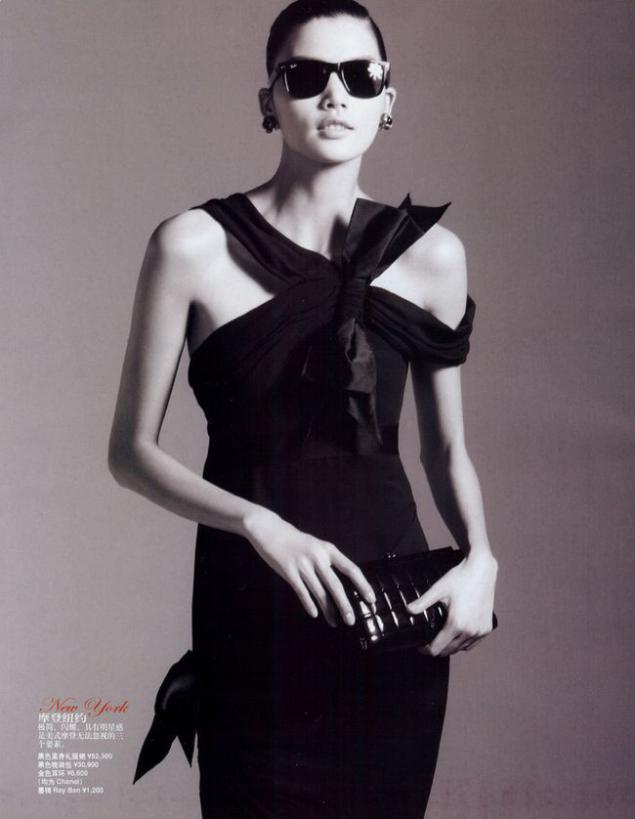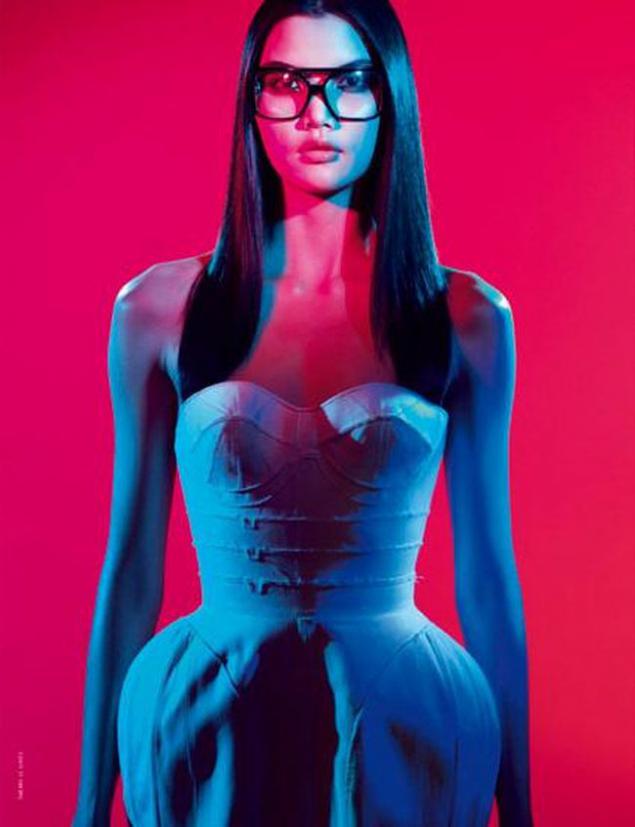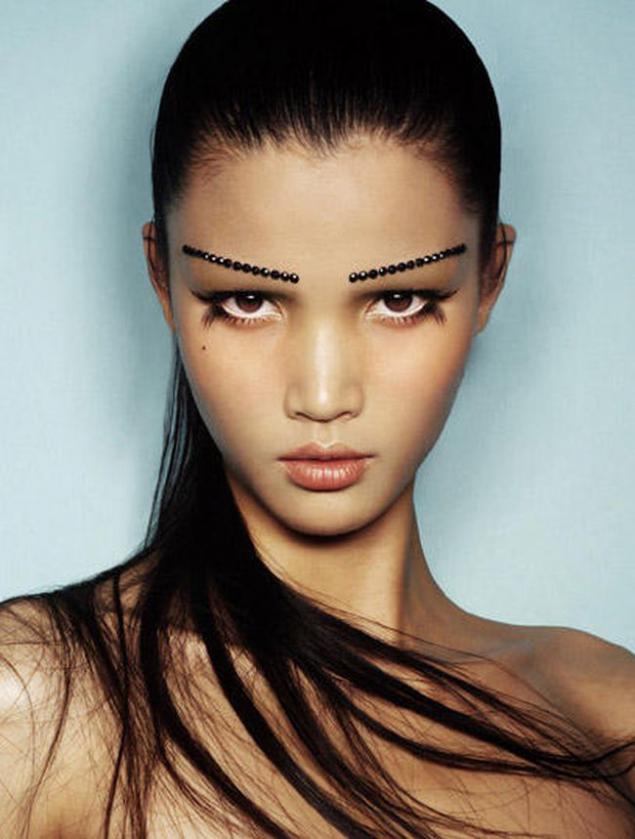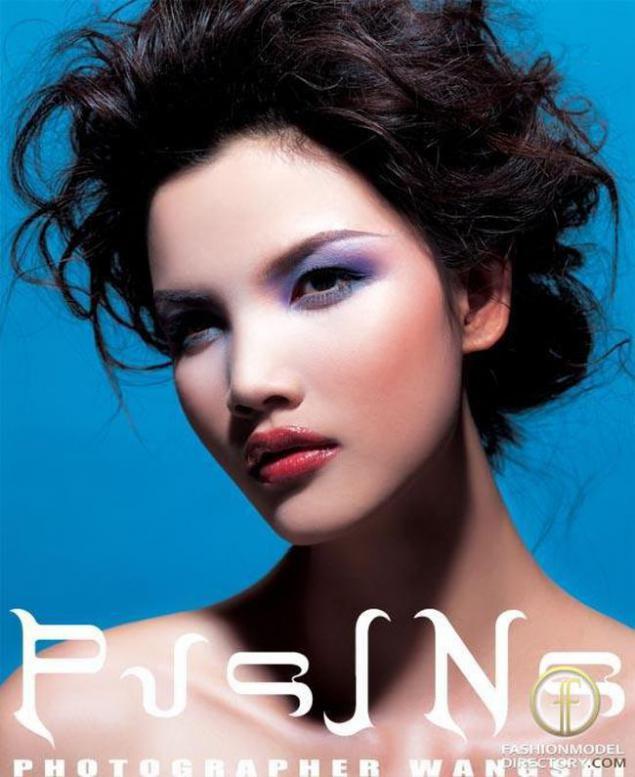 Amanda Beard
Shooting: Playboy, PETA, Sports Illustrated, Vogue, FHM.
Twitter:AmandaRayBeard
Instagram: amandaraybeard
The face of American swimming late 90's - early 2000's. Amanda won two gold medals at the Olympics, diluting their four silver and one bronze. Now, experiencing record Michael Phelps, Americans are increasingly caught myself thinking that with it they are just bored. Not that it was Amanda.
At school she had learning problems because of dyslexia - impaired ability to master reading skills. Barely graduated from the University of Arizona, Bird began to struggle with bulimia nervosa, caused, in turn, the desire to be as photogenic athletes: "I wanted to be a great swimmer, but more than that, I wanted to be beautiful, thin and generally perfect." Bird shot for Playboy and PETA. Oddly enough, but sometimes Amanda could not cope with the attention to itself; Similar stories are more common with rock stars, not swimmers. In his memoirs, In the Water They Can not See You Cry, she told me that a few years ago was going to commit suicide by cutting the veins. Then she was rescued by her husband, photographer Sasha Brown. In recent years, her modeling career is on hiatus - in June Amanda gave birth to her second child. Now she is going to perform at the Olympic Games in Rio.
BIA and Branca Feres
Shooting: MTV, Pepsi, Maxim, Adidas,
Twitter:BiaeBrancaFeres
Instagram: biaebrancaferes
Feres sisters officially announced the end to his sports career somewhere in 2011. It mogllo and walk past us, if at the same time news feeds not burst into a much more cheerful message: sister underwent surgery for breast augmentation. Before that, they were synchronized swimmers, all played up in Brazil at every junior tournament. Bia and Bianca even going to perform at the Olympic Games in Beijing, but did not. More about their passion for sports and do not know anything.
In Brazil, local officials were MTV, whose shot tourist program, which the world has not heard of the amazing reason - not found a sponsor. at the moment they have a common career patterns, a common twitter and instagram general.
Stacy Keibler
Shooting: Maxim, Stuff, Sports Illustrated, Maxim, Esquire's.
Twitter:StacyKeibler
Instagram: stacykeibler
Previously - professional wrestler. Now - a successful model and actress. It leads to kabelnom channel Lifetime show cooking, until this summer met with George Clooney. Stacey, you could see in the series "Psych" and the sitcom "How I Met Your Mother," "Men in business." In the WWE, it was the long-legged girl, her so called - "Legs WWE».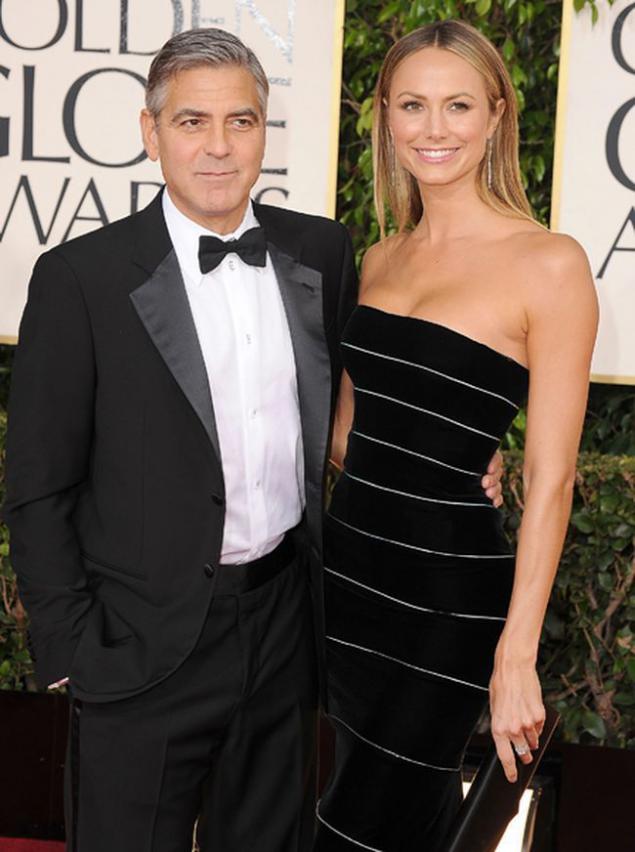 CRIN LO
Shooting: Sports illustrated, FHM, Kauai, Oakley, Vodacom, Nashua Mobile, Woolworths, Universal Pictures film projects in South Africa.
Twitter:roxy_louw
Instagram: roxylouw
The daughter of the wildly popular South African rugby Rob Lowe began a career in amateur hockey, and in 15 years has become a surfing. Two years later he signed a contract with Roxy Oakley America, with which to conquer the waves on the Brazilian coast. One photo Roxie made during that tour, became the main international advertising campaign for Oakley. Then she became the face of the Italian brand, and later professional career in surfing itself has come to naught. In 2006 the South African became the sixth in the list of "100 Sexiest Women in the world", compiled by FHM. A year later, the Roxy saved the British family who lost control of a small boat. She watched as the ship drew tourists (there were five) on the bottom and with a pair of rescuers rushed into the water. All ended well, so about Roxy learned and those who have not read FHM in the mid-2000s.
Leryn Franco
Shooting: Sports Illustrated, Nike, Wella, Oakley, FHM, Maxim, Complex, Rexona, Sportweek.
Twitter:LerynFranco
Instagram: lerynf
Lerin throws a spear, he participated in three Olympics, where she had some outstanding results, but always and everywhere she were happy. In 2006, Franco took the second place in the "Miss Paraguay" was then "Miss Bikini World." Plenty of good and various men's magazines included Lerin in the top most desirable women in the world, and she responded to the offer designers to take part in a fashion show. In fact, Lerin still acting athlete, but her main sporting success - and she set a national record in the javelin - is likely to have already taken place.
Source:
www.eurosport.ru