Recently, Mila Kunis starred for the new advertising campaign for the popular organization «Gemfields», specializing in the supply of precious stones. The author of a black and white photo shoot became a renowned photographer Peter Lindbergh, whose task was to create the most natural way of the actress.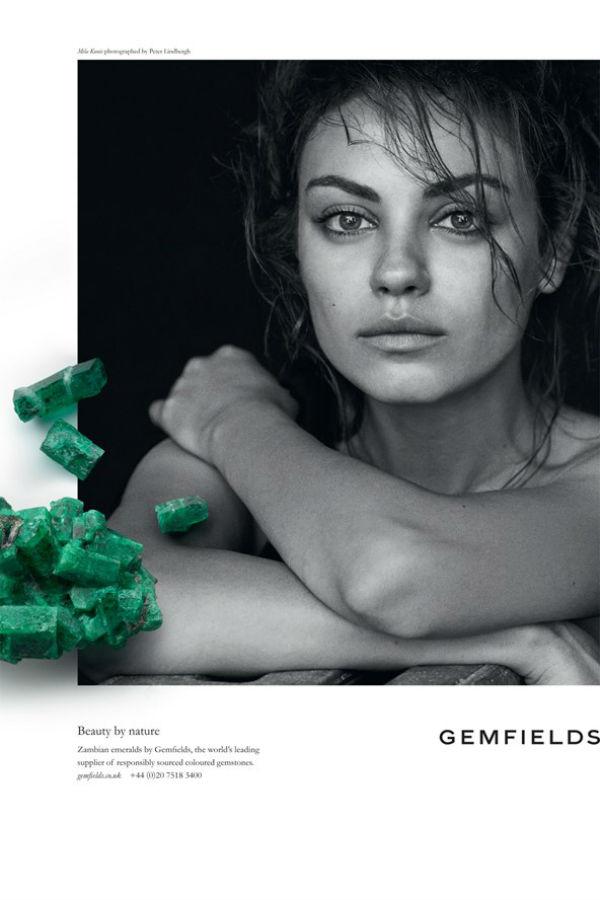 That is why Kunis filmed without make-up, foundation pilings and fantastic. This was reported by the press and the actress:
When we discussed the shooting, and I was told that it is necessary to reflect the natural beauty - which literally means no makeup, styling and retouching - I admit, I'm a little nervous. Peter is able to shoot you down so that you look like naked, "raw", but surprisingly it is in this photo shoot I felt the most beautiful. He is very easy to operate. Sometimes I even forget that we are on the set. He has a tremendous ability to capture candid moment.
Interestingly, in the process of filming Mile managed to not only visit the mine and see the system of production of diamonds and other precious stones, but even to hold them in their hands.