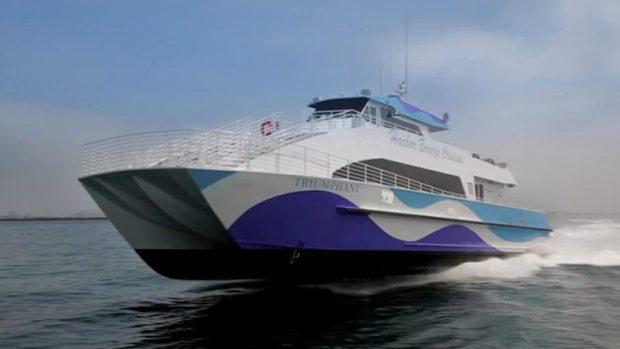 Sometimes discontent "advanced" residents of San Francisco has no boundaries. So due to traffic jams, who created the corporate buses Google delivery employees to work, the company decided to hire a private cab sea.
Discontent was caused by the fact that the city buses stop using Google to collect their employees. What caused the delay of the trip transportation, and envy the locals are not allowed on the bus company. But the real reasons lie in the fact that the townspeople attributed the rise in price of life in the city and stay in it to earn good money hordes of programmers. In general, the bourgeoisie come in large numbers!
"We definitely do not want to cause inconvenience to residents of San Francisco and are looking for alternative ways to deliver our employees," - said in Google.
Since last week, Google employees work began to deliver high-speed catamaran Triumphant, which is capable of accommodating 149 people at the same time, including the command. It is worth noting that earlier this ship used to carry out expensive buffets, or rented for whale watching. Sea trip from the port of San Francisco in Redwood City takes 47 minutes.
Ship makes four flights per day, two in the morning and two in the evening. Will definitely Triumphant "corporate" transport, Google is not yet known. They experiment and look at the mood and reviews of their employees.
Meanwhile, Peter Dailey, director of the Port of San Francisco, is hoping that the example of Google will lead to it other technology companies. They are a dime a dozen in the county, and local dissatisfied with them no less than Google.
For other technology companies that are still using the corporate transport, authorities are considering keeping fees for the use of city stops in the amount of $ 100,000 per year.
Source:
habrahabr.ru/post/211030/