Unfortunately, the author of the material does not have any exact date of a past event, nor the names of its members. The story that I heard myself, though not in 1975, and in 1983, with storytellers relied on newspaper articles. Therefore, we ask our readers who know the details of the story to the editors to inform them on the box voennoe-delo@inbox.ru
Sincerely,
chief editor Sergei Shumakov This story happened in 1975, when the Soviet people celebrated the 30th anniversary of the Great Victory. Minsk group of students went to the forest on the jaunt. Wandering through the woods, the students discovered the untouched dugout, which at first was mistaken for a guerrilla. However, it turned out that it is camouflaged dugout warehouse with German weapons and uniforms.
Without thinking, the students get on the German shmotё, armed with assault rifles MP-40 and thrust belts of the grenade-beater, decided to play local farmers.
Appearing in a nearby village, they postrelivaya in the air, were herded into the square stunned villagers and built them before the village council. Student cheerleader, dressed chief lieutenant in the Russian language specifically warped announced:
- Communists, Shah fperёtt!
The available among the members of the party of villagers stood rooted to the spot.
- Then we rasstrelivat of chestnut Piata - said "officer" - then another chestnut Piata until vie nasofёt not communists.
And then from the ranks of farmers he left one elderly villager and offered to show "German" finger on every Communist.
Meanwhile, in the occupied village has raced a battalion of internal troops - the secretary of the village council had time to call the regional committee for the President's chopper. In addition, two school girls managed to escape and gardens, he ran to a neighboring village, called the police from there, reported by approximately the size and composition of weapons invaders. These reportedly treated very seriously, and the military operation authorized person comrade Masherau
Veveshniki secretly surrounded the village and then through a megaphone in the German and Russian invaders offered to surrender. The students decided not to tempt fate and left with their hands up.
"Historical re-enactors" deeply repented, got off probation. However, all of them were expelled from the institute so poisklyuchali from the Komsomol, but the next year, some were able to, once again service, to recover on the site of the former study. Only former "Lieutenant" was a couple of years of real imprisonment, serving in places which immediately had got quite insulting at the time the nickname Fritz.
There was no mercy only to the might-collaborators, issued the Communist enemy. He heartily slapped "ten", and one of the grateful villagers even burned his house. It is said that in the zone, he has not held up to half of the period and died in an accident, accidentally putting his head in a sawmill.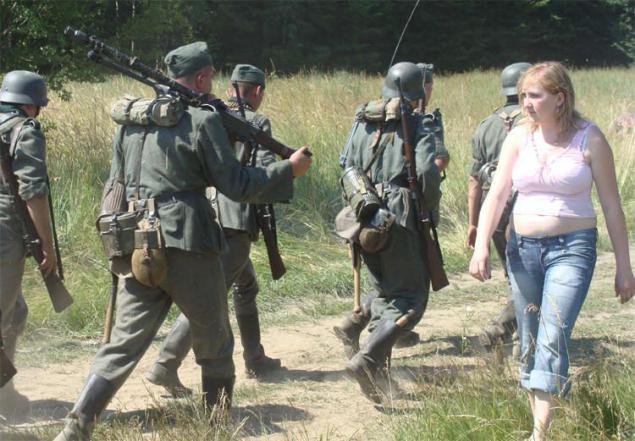 Then the story vividly discussed in the morning queues for milk.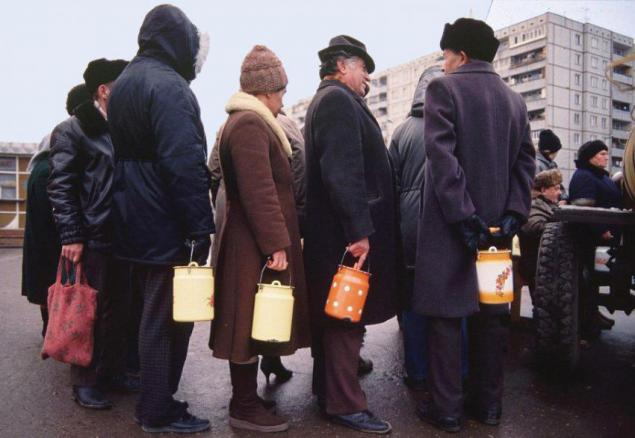 Source: warfiles.ru