Separating rumble strips on the road suddenly became a theme of the week. I'm not going to get involved in vserunetovsky srach and speak neither for nor against. I suggest you do it in the comments. I just want to try to look at what they are - great and terrible rumble strips. What are their pros and violent shocking cons.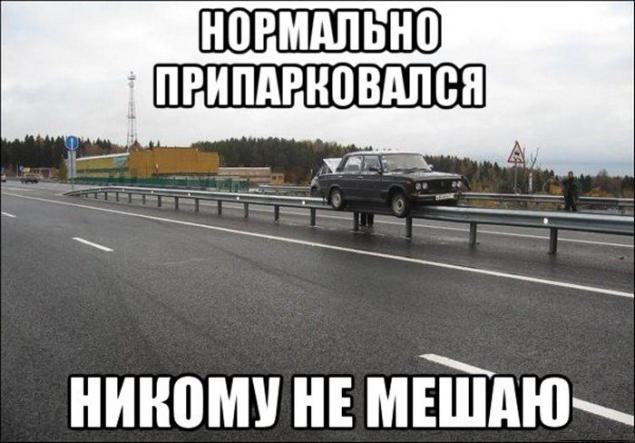 In Russia, like all thorough and reinforced concrete (we even concrete promises are). It is not surprising that we have in common mainly concrete and iron bumpers. On the one hand, they provide a solid protection from the exit on the "oncoming". Here it can be seen clearly: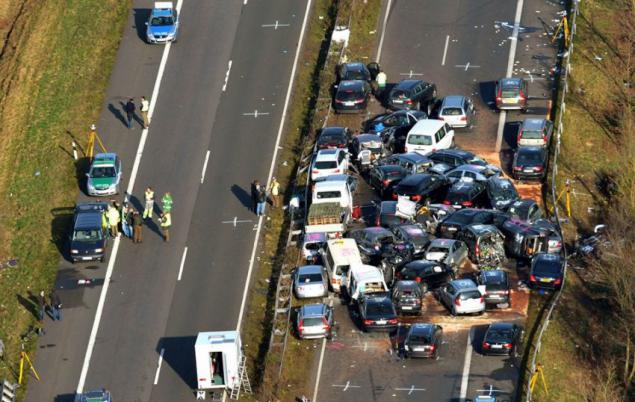 On the other hand often cars, whose drivers considered themselves above not only the SDA, but the laws of physics, easily fly over rumble strips. And even multi-ton trucks like swallows off the ground.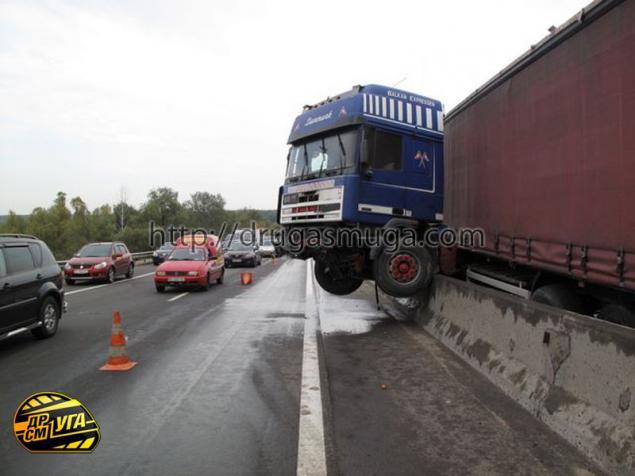 Now that the strikers - it is evil. Concrete and iron - not the most pleasant partner for the "kissing". Even at low speed, they can cause serious damage to the vehicle and lead to casualties. It is necessary to put in any search engine the word "bump" like before you turn around hundreds of shocking evidence of this.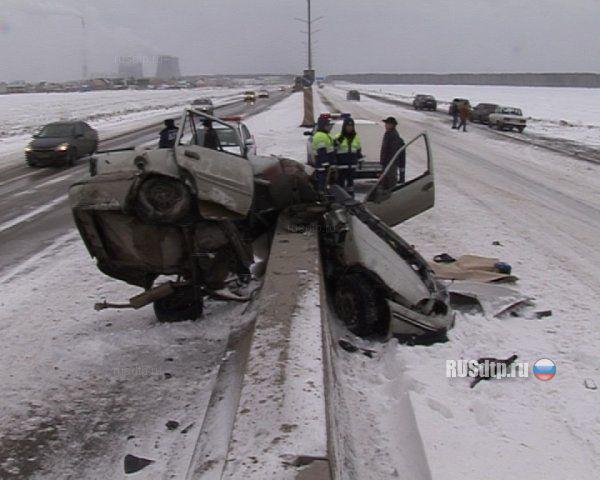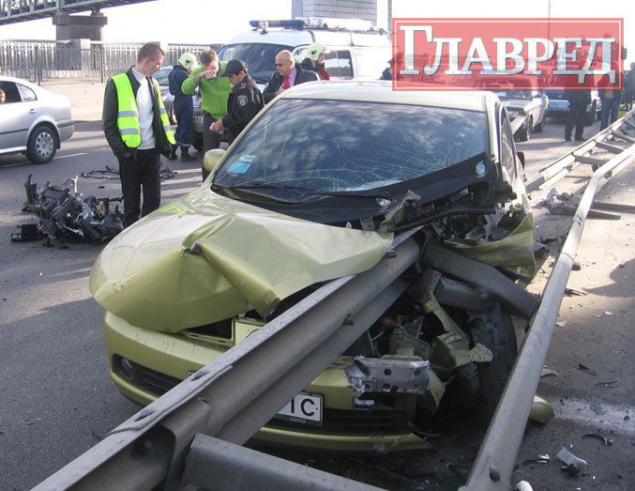 The most furious hatred chippers test riders. They have repeatedly acted with the requirement to dismantle all traces of sleeping killers.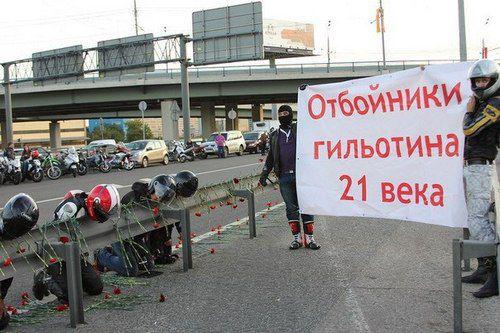 Another drawback of such baffles is old school and that they are quite expensive. Their price - 1 million rubles per kilometer! And if they are made on new technology more human - that of 3 million rubles. Under the new state standards guardrails must withstand the impact of the truck weighing 20 tons at a speed of 65 km / h. But most of them still installed on the old, not so stringent standards. And often wrong. If your machine has suffered on the road protection, do everything possible to get away from the head-on collision, try to pull over to the side bump stop, experts advise.
Now Moscow wants to install cheaper - rope bumpers. In addition to low prices they have a number of advantages.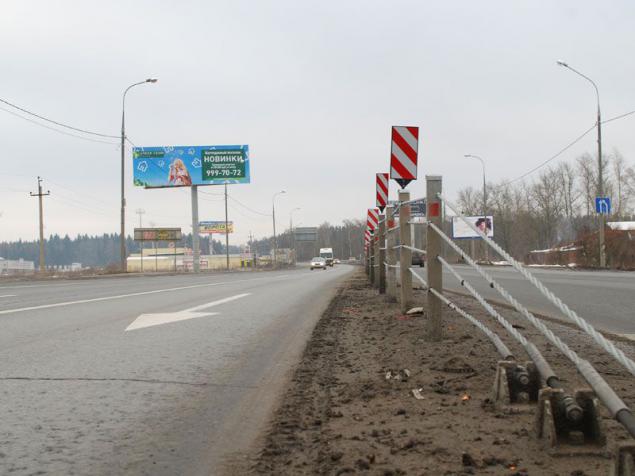 Along them are formed snow drifts, after the devastation as a result of an accident is much easier to recover them. Wire fences are common on the roads of the United States and Scandinavia. Allegedly, some study of Washington State Department of Transportation found that at running Rope fence on drivers and passengers killed or injured, only 16% of cases. The use of concrete and profiled metal bumpers to the victims and injuries caused 41% of accidents. I do not know how much it was an objective study, but if, as we have seen, iron bumpers often act, figuratively speaking, "skewer" car, it is obvious that the cables clearly resemble sorry, pomidororezku. Of particular concern, I think it should cause motorcyclists.
That way, the petition of the bikers there is nobody to State Duma deputy Alexander Romanovich (this is not a patronymic, surname and such) with the requirement to initiate legislation to ban the installation of cable strikers. Collected 4793 signatures.
Now also some federal highways flexible set low bars of the special polyurethane polymers.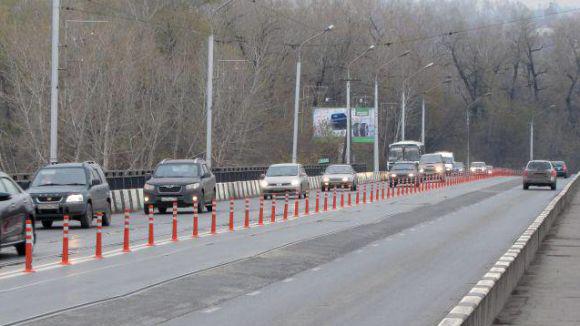 There columns signaling function purely as from relegation to the "oncoming" it really does not protect. In general, the experience of such chippers only flicker in his eyes. The feeling that they are iron and about you hooked bumper one. Although it is the middle ground between nothing and dangerous reinforced concrete.
Also on the site of lane on the busiest highways often make the band for special vehicles. This is, for example, on Kutuzovsky Prospekt. This allows rapid response vehicles during rush hours to pass freely congestion. The same band, by the way, are going to do on the site of strikers at the Warsaw and Kashirskoye, because dismantling them on "Echo of Moscow" Husnullina accused, with some distortion as we like, as much in the tacit coordination of future accidents. Subject, of course, very slippery, but I think there is the case where that would be the city government nor did they in any case be rolled cylinders.
As the one of the raids "Farpost", along with "fast" lane like to use special vehicles and important uncle's big black cars. Sometimes they are even fined for it.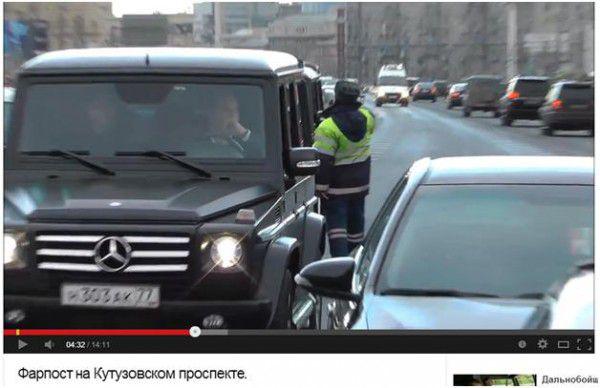 In the event of an accident, theoretically spetspolosy width should be sufficient to counter flows, God forbid, we have not faced and drivers have road space to avoid a collision in the event of a skid. Although the exorbitant speed to predict anything at all is extremely difficult - and can fly through the meter bump, as we have seen.
--img10--
Source: shchukin-vlad.livejournal.com