Sprats in oil - a very popular product on our table. This is - the taste of childhood, the taste of the festive table, taste scarce grocery order. Since then, when a jar of sprats was a scarce commodity and a symbol of a celebratory feast was held for many years, but the people's love for the sprats are still strong. Most recently he broke another "food" scandal - Rosselkhoznadzor revealed a discrepancy between the Latvian sprats rules of the Customs Union and Russia. In the border veterinary control was found high content of carcinogen benzopyrene, which is formed during smoking.
From this release you will find a series of interesting facts about the favorite of many products - both cooked sprats in the USSR as they are produced today, how to choose a bottle in the store than the Latvian manufacturers have not pleased the Rosselkhoznadzor and more.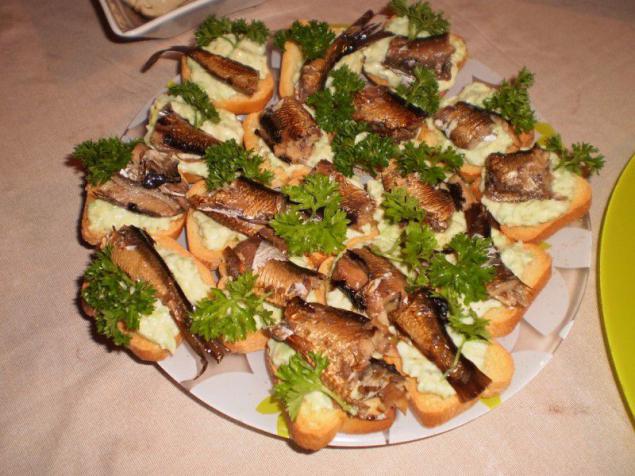 1. Initially canned "sprats in oil" made from Baltic sprat (a subspecies of the European sprat), followed by that name also became the Caspian sprat, herring, juvenile herring and other small fish. When cooking small fish sprats without any pretreatment smoked, then preserved in oil.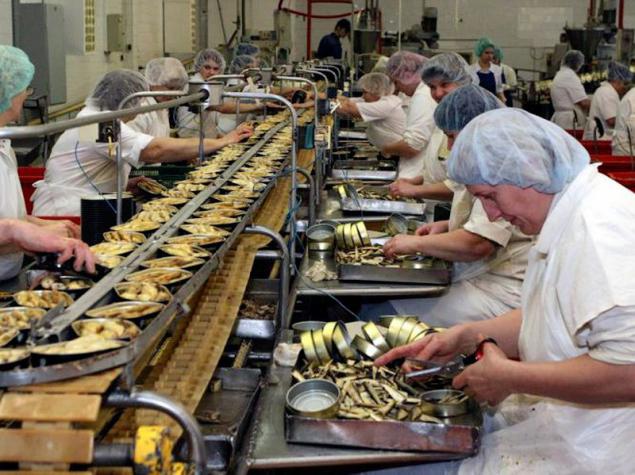 2. In common parlance, the word "sprat" usually refers to any smoked canned small fish in oil.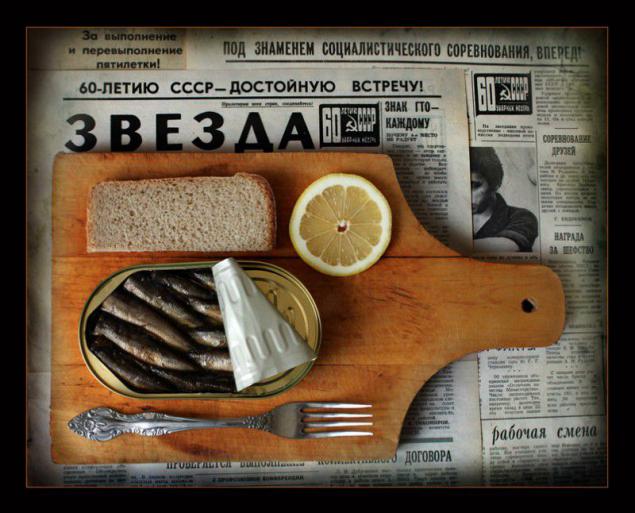 3. The composition according to GOST "sprats in oil" the following: fish - sprat or herring, vegetable oil and salt. The amount of fish in the bank should be at least 75 percent of its volume, the rest - oil. Fish should be laid or abdomens or backs to the bottom or lid of parallel or intersecting rows.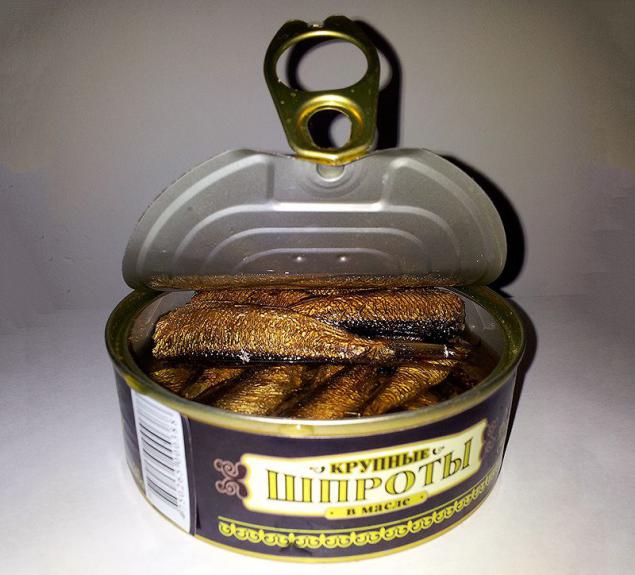 4. In the USSR, sprats have been a fixture of the holiday table. Bank sprat was expensive - one ruble 80 kopecks. Mistress necessarily prepared for a big feast of sandwiches with sprats: butter, mayonnaise or light toasted bread.