The author writes ESCOGIDO7: In one shopping center saw such a miracle, a large-scale railway with a piece of terrain, guess foothills of the Alps.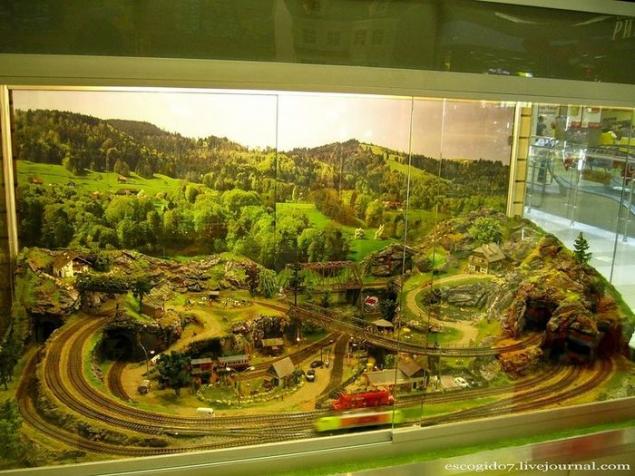 First you need to have the space in the apartment to deliver the foundation for the railway.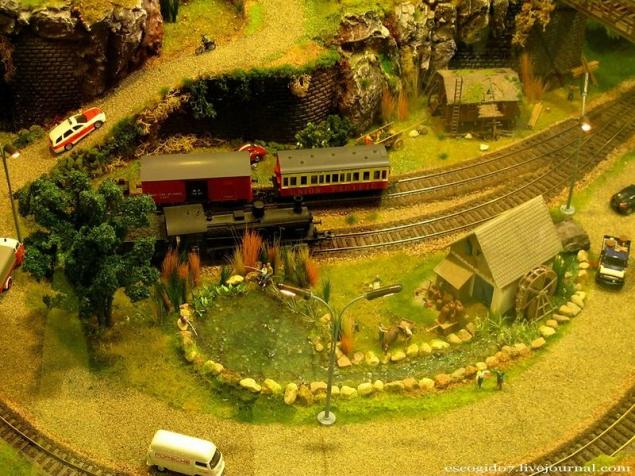 There is almost everything: houses, meadows, waterfalls, ponds, cars, animals and a lot of interesting things. Here for example, if you look closely you can see that my father taught his son to fish. On the hill goes a police car, and someone on a bicycle. Detailing is surprising.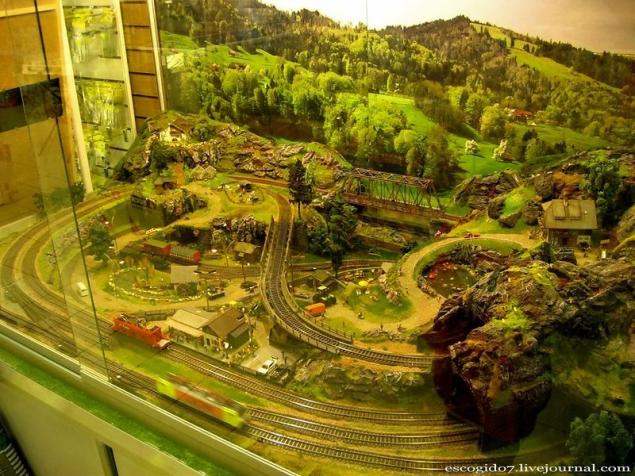 Parking, car logo famous European mobile operator.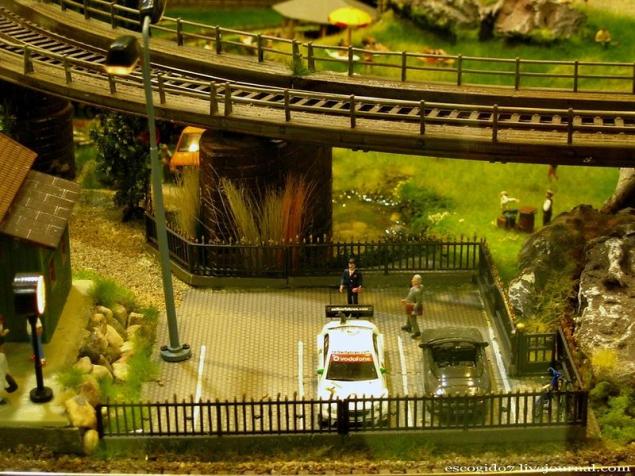 By the way, note that the lights are lit (!!!)