Added to the list of World Heritage Sites in 2008, Rhaetian Railway in the Albula segment / Bernina is a two historic railway lines that cross the Swiss Alps. Opened in 1904, the Albula line in the north-western part of Switzerland reaches 67 km long. It has an impressive set of structures including 42 tunnels, 144 viaducts and bridges. 61-km line Bernina has 13 tunnels and 52 bridges viaduct with.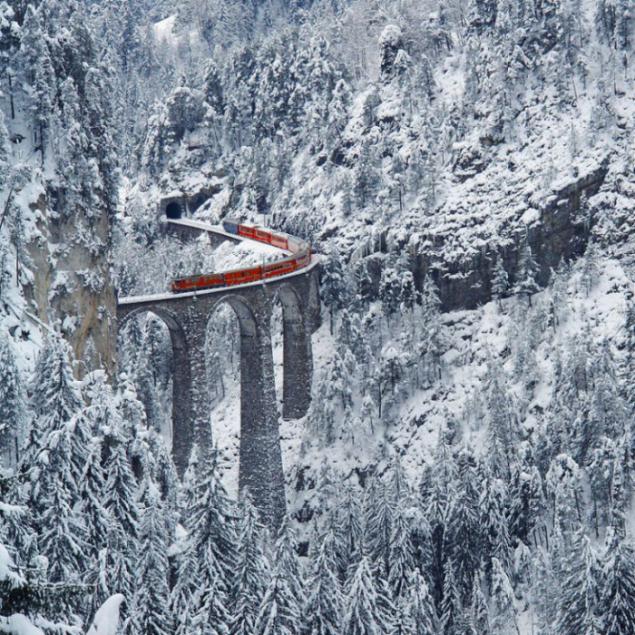 On the World Heritage site says: "Railway Albula / Bernina constitutes an outstanding technical, architectural and environmental ensemble and embodies the success of construction engineering and civil engineering, as well as success in achieving harmony with the environment."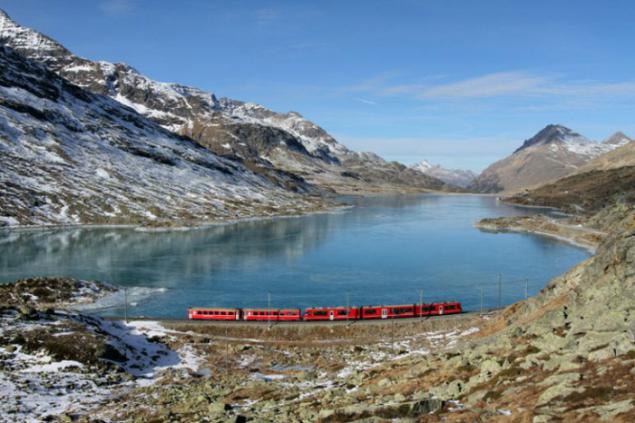 Railway Albula - single-track line in Canton Graubunden, Switzerland. It links Thusis at an altitude of 697 meters above sea level to the spa resort of St. Moritz (1, 774 m). Construction Albula Railway was launched in September 1898, opened on July 1, 1903. This is one of the most spectacular narrow gauge railways in the world.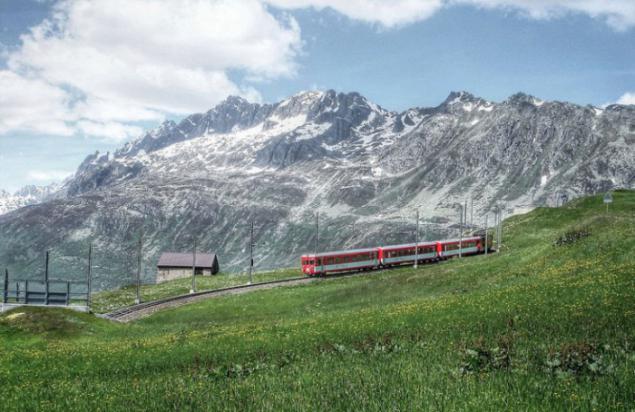 Bernina Railway - single track that is part of the Rhaetian Railway (RhB). It links the spa resort of St. Moritz to Tirano town in the province of Sondrio, Italy. Reaching a height of 2,253 meters above sea level, this move is the highest railway crossing in Europe. It is also the highest railway of the continent, with sloping surfaces up to 7% - one of the coolest line world.
Since 1930, operates the Glacier Express, which connects the two largest railway stations mountain resorts of St. Moritz and Zermatt in the Swiss Alps. For the most part, it passes through the line Rhaetian road Albula-Bernina. This is not "express" in the sense of being a high-speed train, but rather in the sense that it provides a comfortable ride long duration.
In fact, in the Glacier Express reputation of the slowest express train in the world, which offers an unforgettable journey by train. This is one of the most beautiful railway routes in the world. A trip to the Glacier Express lasts seven and a half hours, the route passes through the 291 bridge, through 91 tunnels and the Oberalp Pass - the highest point - 2,033 meters.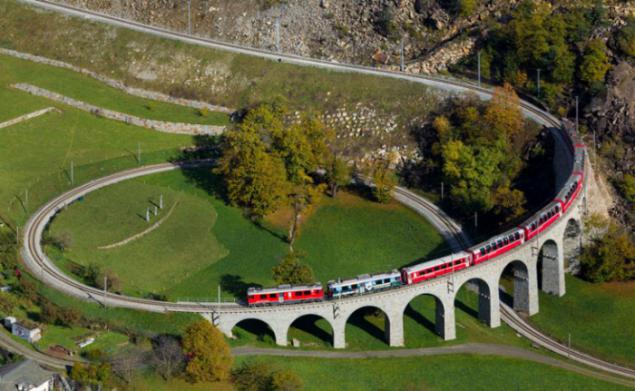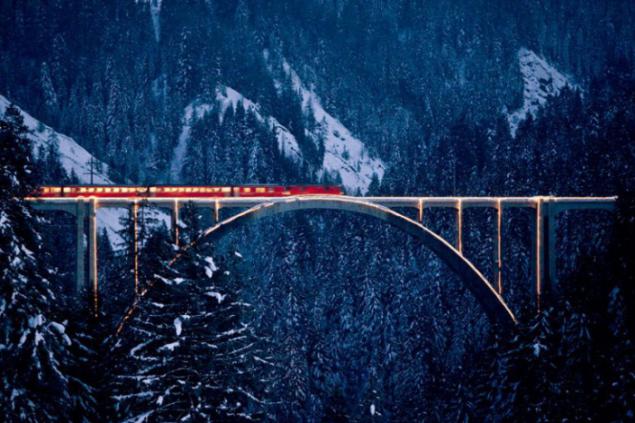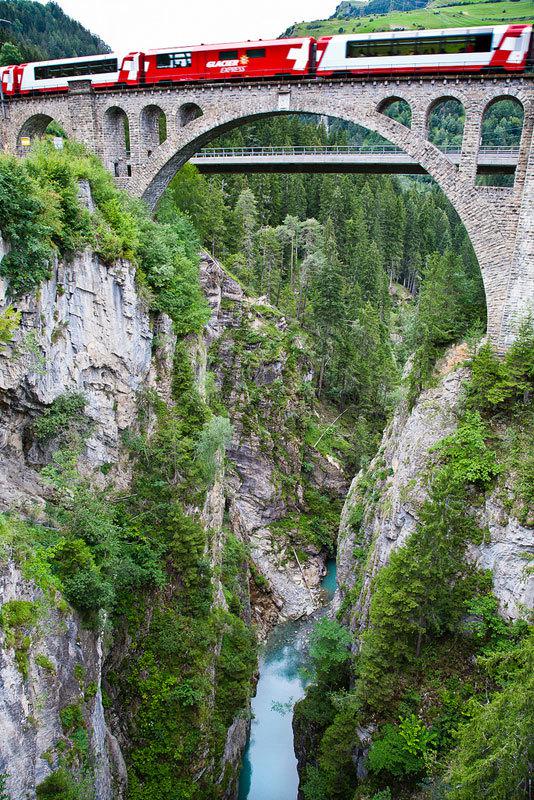 ©