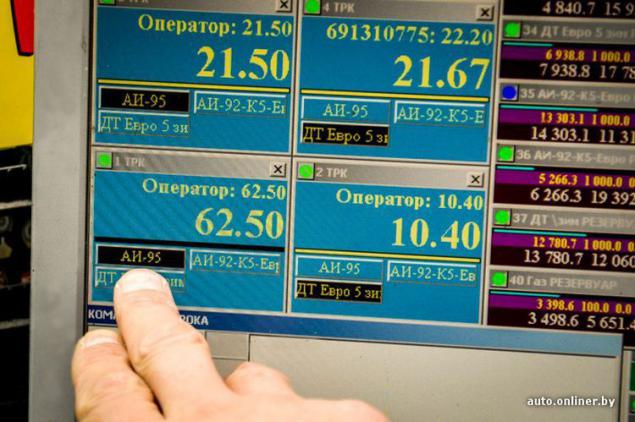 Such a demand for single gas station is indirect evidence about the lack of places where you can refill the tank car. In Belarus, on social standards should be built about 400 filling stations. What to say if their deficit is felt even in Minsk! The strategic plan, perhaps, every company - to expand the network. However, the best places - on the outskirts of the capital - is already taken. At one of these refills and we were.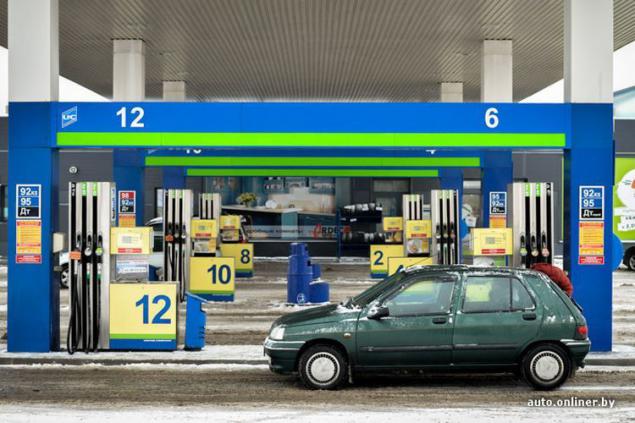 Now it's hard to imagine that the gas station can when something is not working. Round the clock there is someone: night shop and café, of course, closed, and the operator are paying through the window armored. But the day shift working two operators, two sellers, two bartenders, employee car, as well as the administrator and manager. This kind of response to the demand: now filling not just a place where you can fill the tank car. But more on that below. Now just arrived with a fuel tanker truck and there are more important things to do.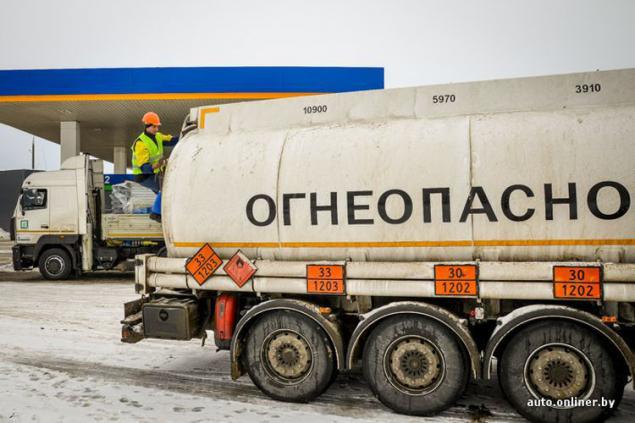 If someone watched a fuel tanker, he had to pay attention to the number of digits on the tank: 10900, 9000, 6840, 3910 ... They indicate the amount of sections. Please note that the compartment and DT-92 - the biggest. This is still the two most popular types of fuel in our country.
- 10,900 liters of diesel fuel will be merged half an hour. It should be enough for a day - says the director of the ACP-2 United Company Tatiana Bakunovich.
But before we get into the tanks, the fuel passes control. Directly at the gas station operator verifies the documents, and then climbs on the tank and reveals the seal. First, check the fill level. Secondly, take the sample.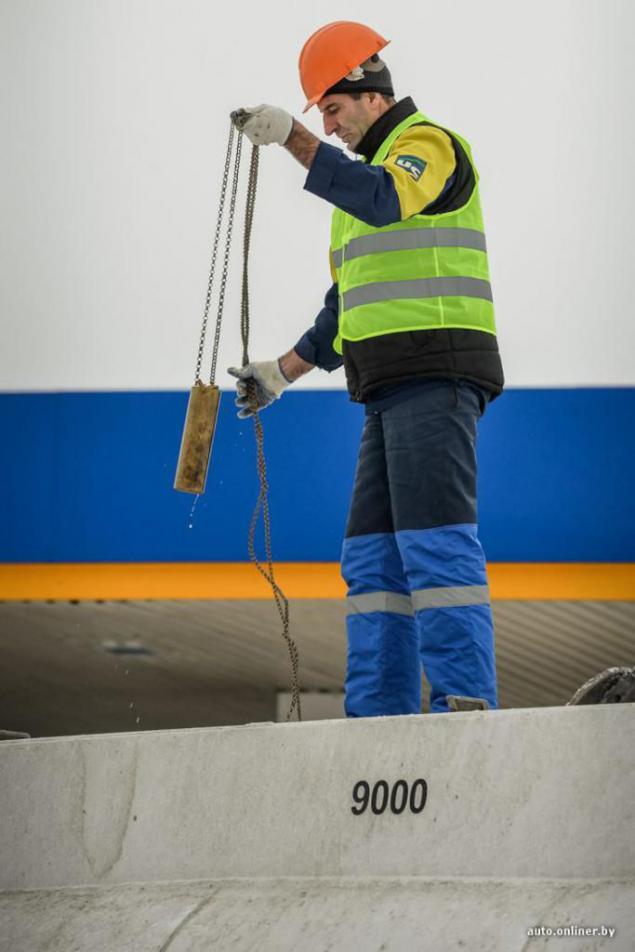 - The sample was poured into the flask. Using a hydrometer, like a thermometer, check the fuel density. Roughly speaking, we find out, not whether it was diluted - explain specialists.