American student has developed the perfect solution, which will be enjoyed by people who do not love washing, -vodoottalkivayuschuyu shirt. She is not afraid of Coca-Cola, ketchup, mustard, milk shakes, beer, ink and even red wine.
Despite these unusual properties, say the shirt more "is no different from the other clothing sold in stores».
Patel, a student at the University of San Francisco, created the first prototype of the T-shirt, causing an ordinary T-shirt special water-repellent spray. But he soon realized that after washing "magical" properties of t-shirts disappear.
New T-shirt is not harmful to the body and not more effective. There is not need any water-repellent spray. Patel says: "Most of the liquids do not penetrate the fabric due to the air layer that is formed between it and the liquid».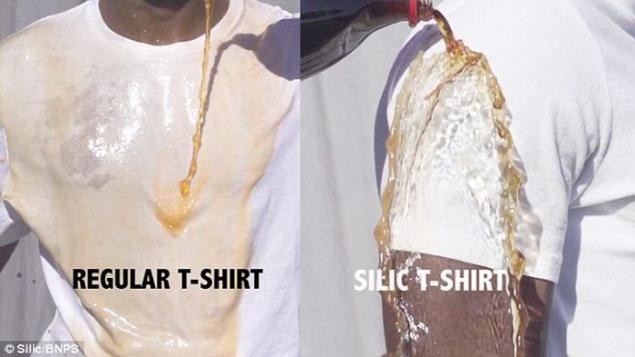 "This is due to the fact that the fabric has billions of silicon particles. Drinks are just running down the shirt. »
According to information posted on the website of the invention, it is necessary to adhere to simple rules to keep the moisture resistance shirts.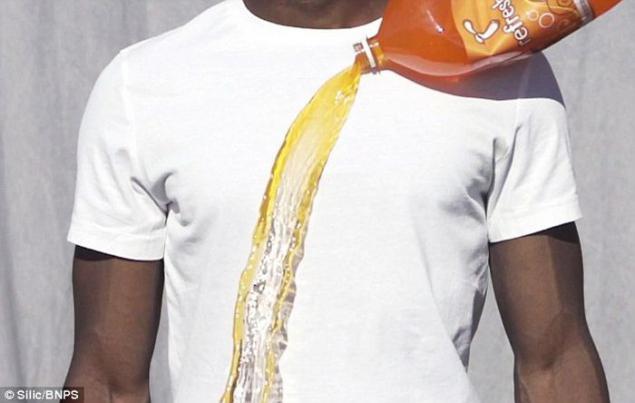 For example, do not use fabric softener, bleach, wash it with colored clothes and ironing. Patel also recommends not to take it to the dry cleaners. For color, it its water resistance, it is necessary to use a drying machine at low temperature at least every third wash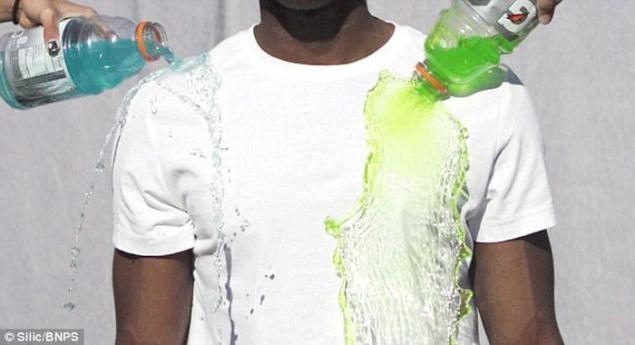 Patel said: "I started working on the creation of" smart "clothing about fifteen years ago. At first I tried water-repellent spray. I paid it on a T-shirt, but after walking in it, felt a little weak and decided to use it may not be safe. I also knew that after the first wash effect of the spray will come to naught. I decided to create something more secure and durable. The result is a secure T-shirt, water resistant which is maintained up to 80 washings.
--img4--
Translated specifically for fishki.net
--img5--
Source:
www.dailymail.co.uk