Best photos of the competition Sony World Photo Awards 2014
Sony World Photography Awards-2014 - is a world-renowned photography contest for both professional photographers and for amateur photographers.
Prior to the deadline for the competition Sony World Photography Awards 2014 less than a month
Photo: Carlos Duarte, Spain, Entry, Open People
Carlos Duarte (Carlos Duarte) took this photo during one of his travels. He said: "This picture was taken in the valley of the Omo (Omo) in Ethiopia. I and my guide came to the village Arbor (Arbore). Talking with the warden, I looked to the right and saw us approaching brown tsunami. It was amazing: women tried to protect themselves from a sandstorm, wrapped in shawls, and I just closed my eyes. Deciding that the storm had passed, I opened my eyes and saw a boy sitting on an old tree. I hastened to make his portrait - behind him already billowing clouds next sandstorm ".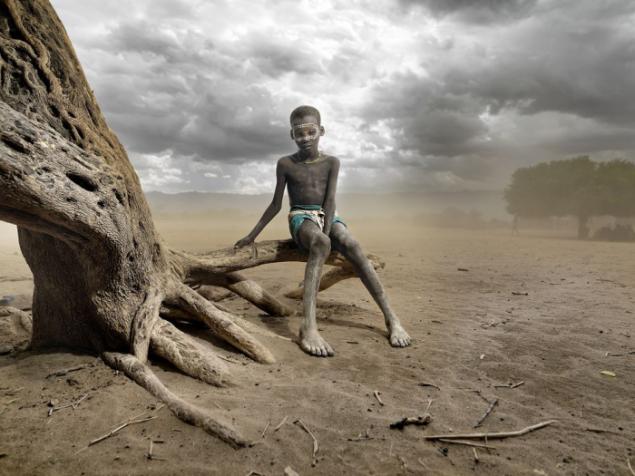 Photo: Nicolas Reusens Boden, Sweden, Entry, Open Nature & Wildlife
This photo was taken Royzens Nicolas Baudin (Nicolas Reusens Boden) in Sweden. He said: "I shot in natural but controlled conditions. Some pictures can not be made on the nature - or it would require a lot of time and money, which is why photographic workshops are held in strategic locations and attract all those who wish to learn the basics of photography (lighting, camera work, composition, etc.) . Seminar participants are given the opportunity to take pictures like this. Although I controlled the situation, this frame is not staging. I led a seminar in which we photographed tree frog, known as the red-eyed tree frog (agalychnis callidryas), Costa Rica. Suddenly, the frog jumped on the branch where he slept this huge beetle-titanium ... I was all prepared in advance, I just changed some settings and pulled the trigger ... the rest is history ".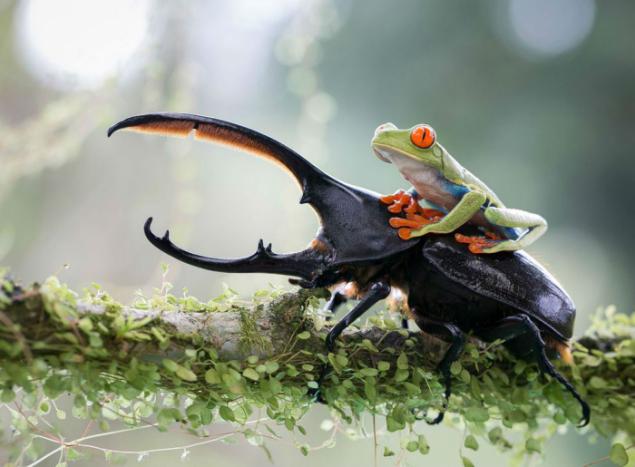 Photo: Cory Kipa, new Zealand, Entry, Open Nature & Wildlife
This photo was taken in Sydney, Australia, at the zoo Toronga (Toronga) near Sydney Harbour. Photographer Cory Kip (Corey Kipa) says: "I was just watching the giraffes walk around the aviary. They did not do anything special, and then a heavy rain. In order not to get wet, I hid under the roof with his equipment and he noticed the young giraffes huddled at the entrance to the cave. They behaved somewhat perplexed, because with them was not their mother. They looked around, and then I saw their mother, who came up to him as if nothing had happened, and they calmed down. The moment was beautiful, and I am very happy that I was able to shoot it ".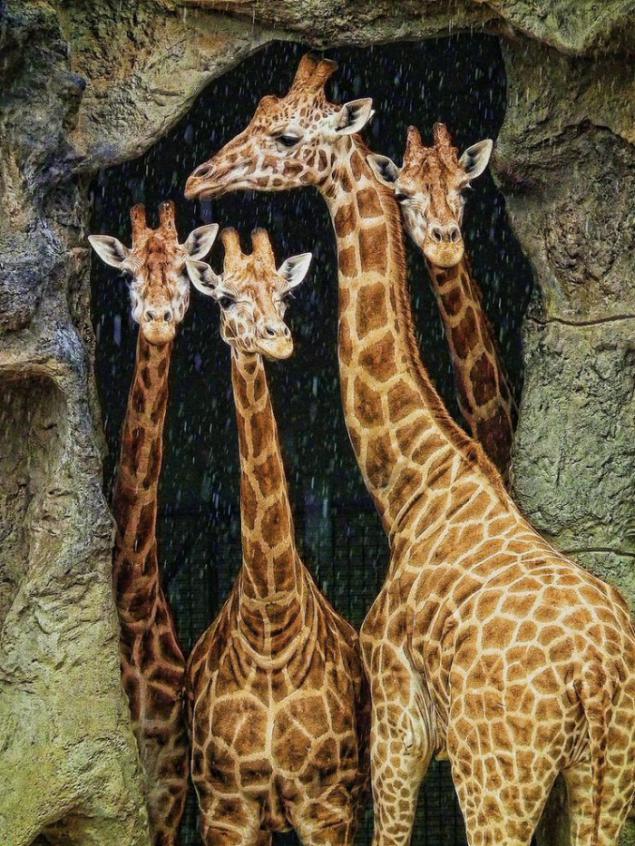 Photo: Eugene Stulov, Russia, Entry, Open Arts and Culture
The photo was taken in a Moscow theater - theater of the Moscow Soviet. In the picture - the actress Lily Bolgashvili.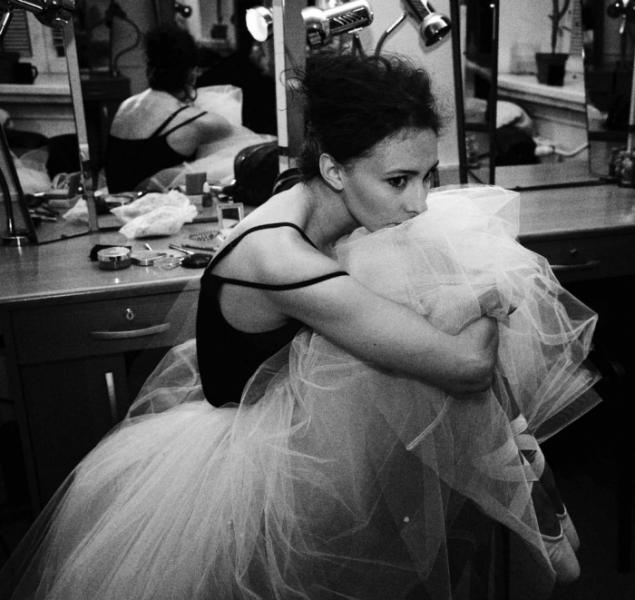 Photo: Holger Schmidtke, Germany, Entry, Open Architecture
This metro station at the train station in Duisburg (Duisburg), Germany. Image copyright - Holger Schmidtke (Holger Schmidtke).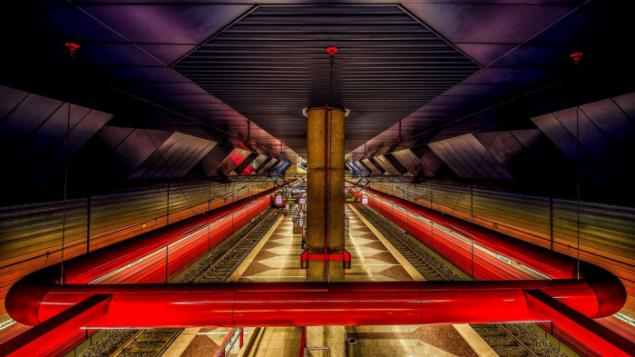 Photo: Igor Kryzhko, Russia, Entry, Open Smile
This photo was taken at the festival of colors in Novorossiysk. Photographer Igor says: "I have come across on the eye pictures such events, so I was very happy opportunity to take part in it. Strictly speaking, I was interested not so much the fun as a chance to capture this event, being in the very center. I put the camera in a plastic bag and mingled with the crowd. When the action started, I almost did not see anything and suddenly noticed this girl, covered with paint and with a big smile on his face. I immediately pulled the trigger. Girls name I unfortunately do not know ".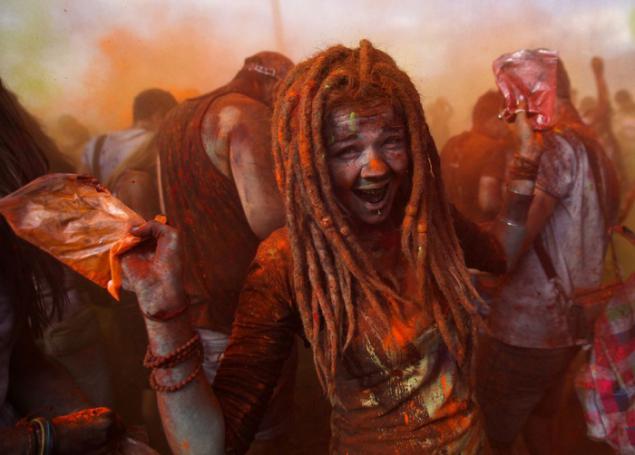 Photo: Joyce Le Mesurier, Singapore, Entry, Open Arts and Culture
Little boy trying Bhutanese mask dancer sitting opposite; dancer resting after physically grueling dance in a mask on a colorful festival in the monastery Tamshing Lhakhang (Tamshing Lhakhang) in Bumthang (Bumthang), Bhutan.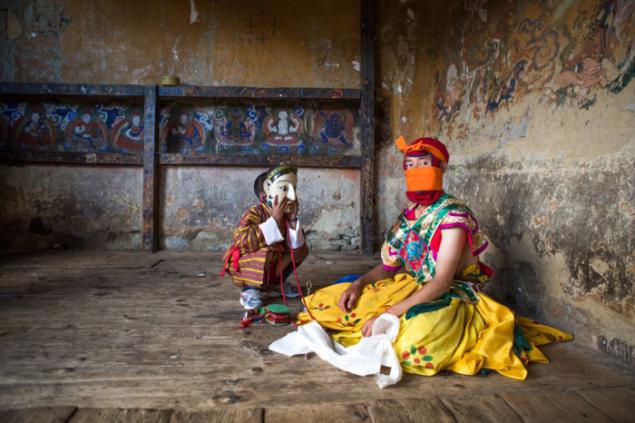 Photo: Kevin John Bleasdale, UK, Entry, Open Architecture
Kevin John Blezdeyl (Kevin John Bleasdale) took people climbing a building O2 in London. He said: "London tourists climbing suits and harnesses slowly up the path of fabric hanging on the dome of the O2 Millenium Dome to the viewing platform located at a height of 52 meters, offering unrivaled views of the city docks. Unfortunately for photographers with a back can take only a mobile phone (in a special pocket). This picture was taken at a safe distance. I firmly stood his ground and turned into the frame rather fancifully painted buildings ".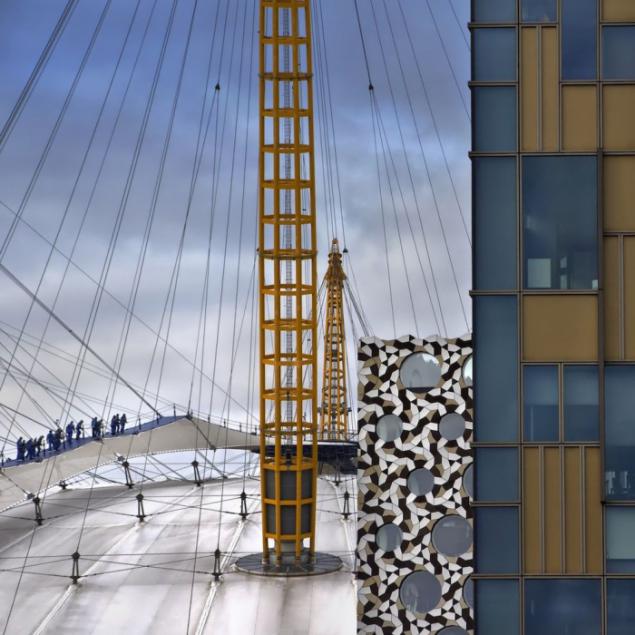 Photo: Pedro Londoño, Colombia, Entry, Open Low Light
This photo was taken at an amusement park in the city of Medellin (Medellín), Colombia. Photographer Pedro Londoño (Pedro Londoño) says it is "a place where recall childhood".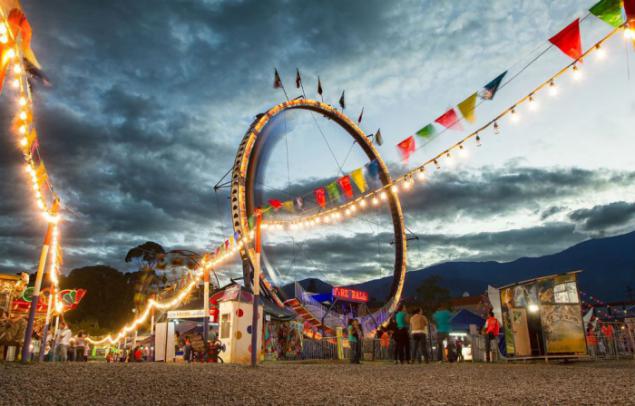 Photo: Samantha Fortenberry, US, Entry, Open Low Light
Fortenberry Samantha (Samantha Fortenberry) explains what inspired her to create this picture: "As a teenager, there is nothing better than to be with friends. Even the heavy rain during the summer bathing contributes wonderful memories. You can grow up and forget names, but always remember the moments of your childhood. In this photo - my friends on the pier in the city park in the city of Scottsboro (Scottsboro), Alabama ".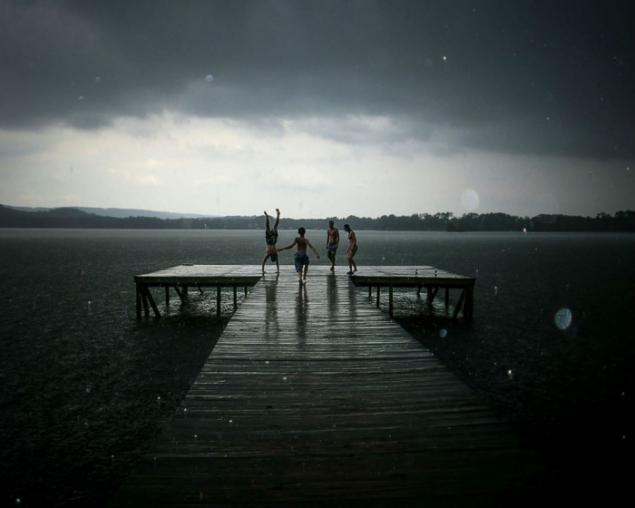 Photo: Sergio Carbajo, Spain, Entry, Open Travel
The photograph Sergio (Sergio) - remote village people cognac Naga Nyahnyu (Nyahnyu), which is in Nagaland (Nagaland), India, near the border with Myanmar (Myanmar). In every village there Angh (king of kings). The title is inherited.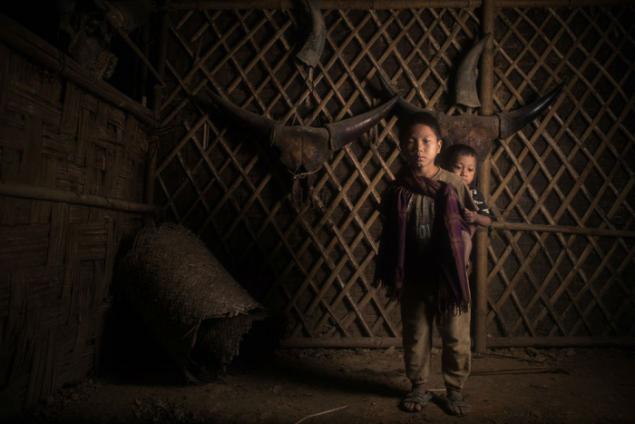 Photo: Simone Sapienza, Italy, Entry, Open Travel
Sapienza Simone (Simone Sapienza) called his work "Faith". It depicts one of the most conservative areas of Istanbul, where strangely coexist tradition and fashion.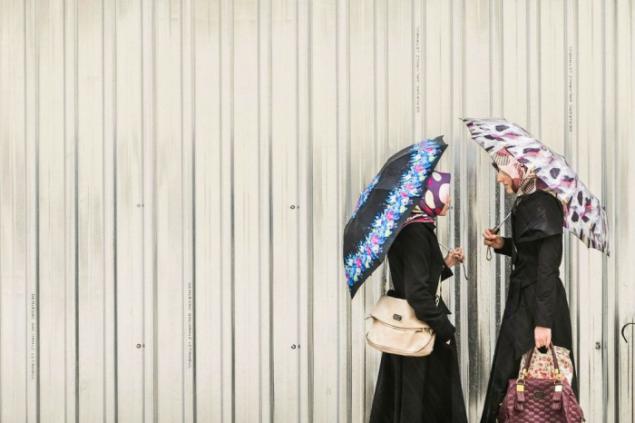 ©