Well, we can say that with the advent of March 22 officially spring came. And when it does not spring to talk about love? And the best is not just talk, but do. Take the example of the newly in love stars.
Couple №1: Ryan Reynolds and Agnes Fischer
After December's divorce from Scarlett Johansson and Reynolds I grieved long found his new love in the face of the model Agnes Fischer. They were first spotted together in South Africa. Agnes lovingly placed her right hand on the lower back Ryan actor, in turn, held out his hand in a gesture of response.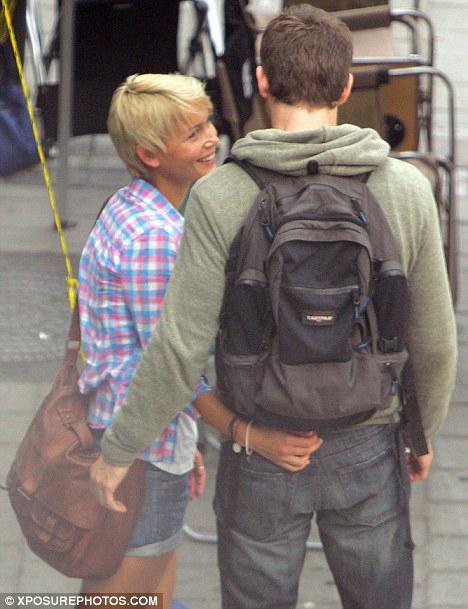 Couple №2: Taylor Swift and Chord Overstreet
Are these two young stars did become a couple? Judging from the photos, they had a good time together at a hockey game in Los Angeles, after spending all the time side by side and something nice talking.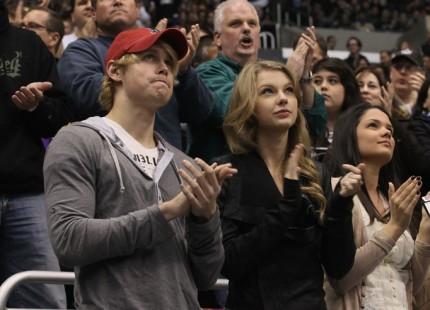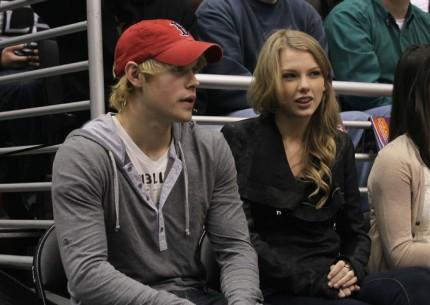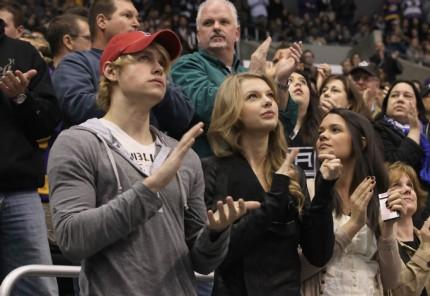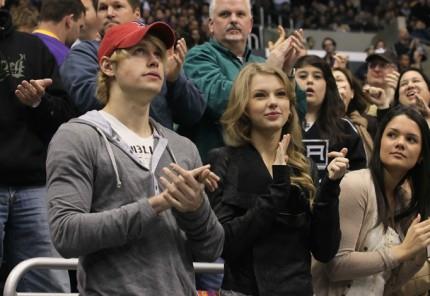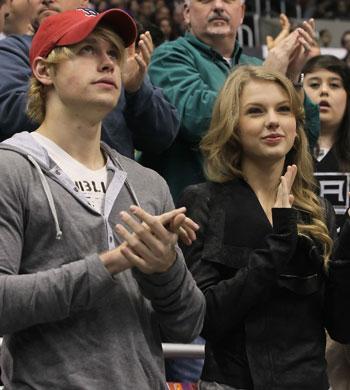 One source close Taylor assumes
She tries to get to know him. He's a great, young and lonely. Besides, they Taylor about the same age. It is of course a bit older than her, but not as Dzhillenhol.Kazhetsya, unstable relations Taylor and Jake still come to an end.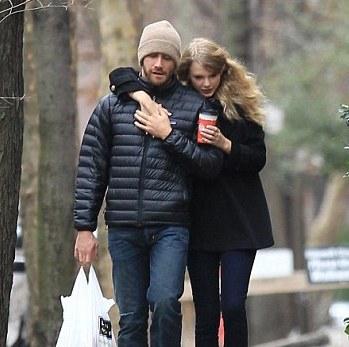 Couple №3: Eva Longoria and Eduardo Cruz
The tragic family history of Eve, which ended in divorce finalized. It seems to me that this contributed to none other than the handsome Eduardo Cruz - the younger brother of Penelope. They have neither seen together and it looks like these two are happy together.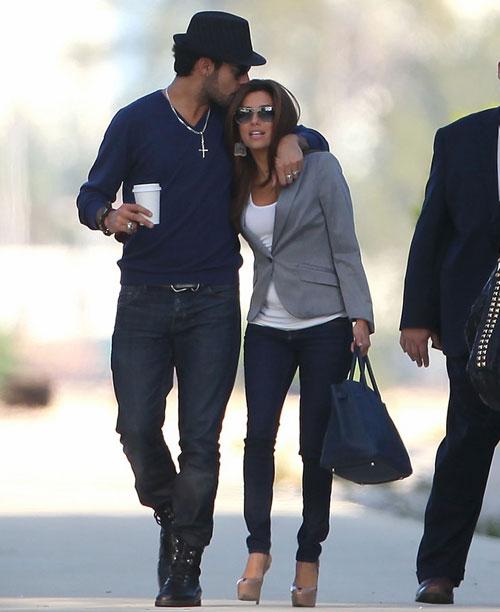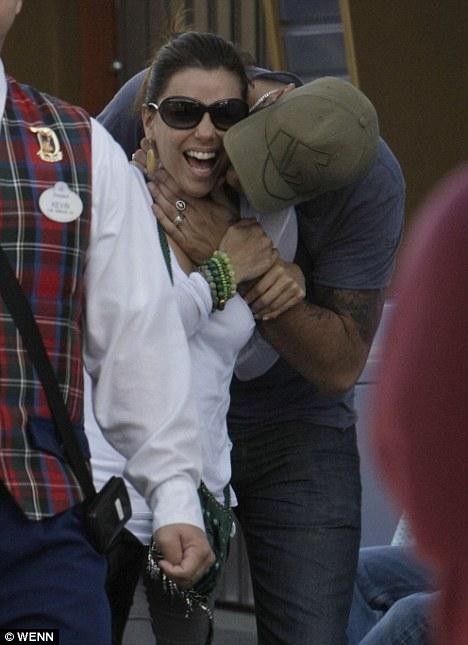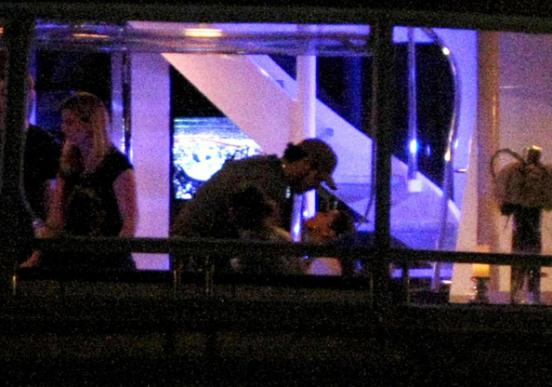 Couple №4: Ashley Greene and Jared Follouil
This young lady from the ghost of past relationships with Joe Jonas makes a bassist Kings of Leon Jared Follouil, which marks the day Ashley sv.Patrika.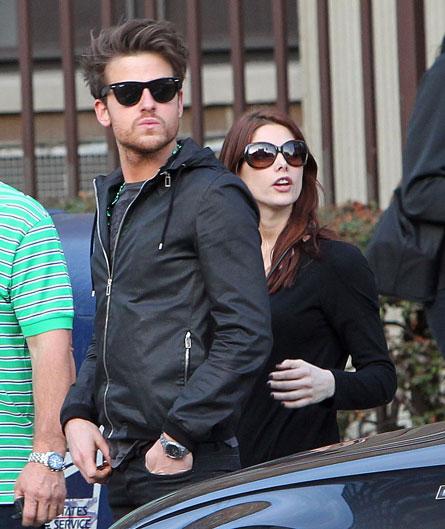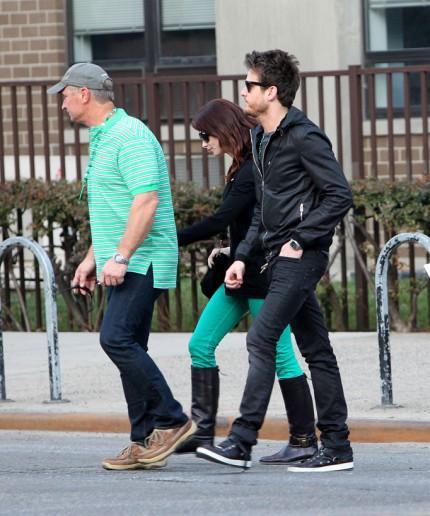 Couple №5: Scarlett Johansson and Sean Penn
Publication of joint photos of this couple made many tremble. What an unexpected duet! Sean and Scarlett nice breakfast in the restaurant.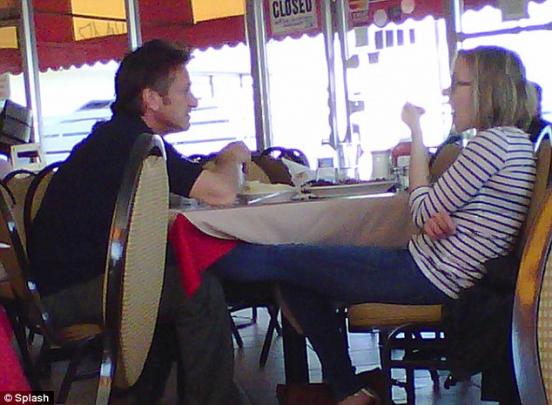 Despite the fact that the official confirmation on the status of relations Sean and Scarlett was not yet, to think that such an immodest gesture (Scarlett stretched leg knee
Shona) indicates a very close relationship between Mr. Penn and Miss Johansson.
Couple №6: Sienna Miller and Tom Sturridge
I hope that the second attempt finally to disperse finally crowned with success: Jude Law and Sienna Miller will go their separate ways. A Siena everything is already possible to construct a successful relationship with another man. Perhaps it would be Tom Sturridge, Sienna which holds good time. First noticed in a couple of clubs.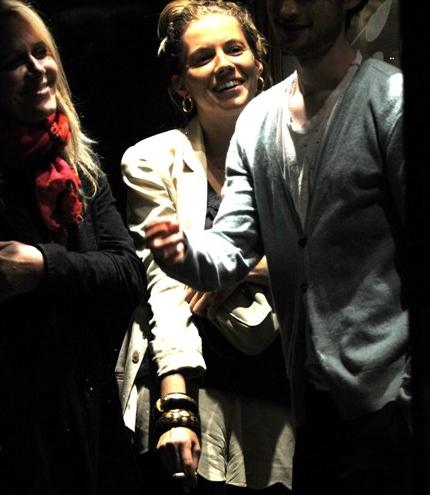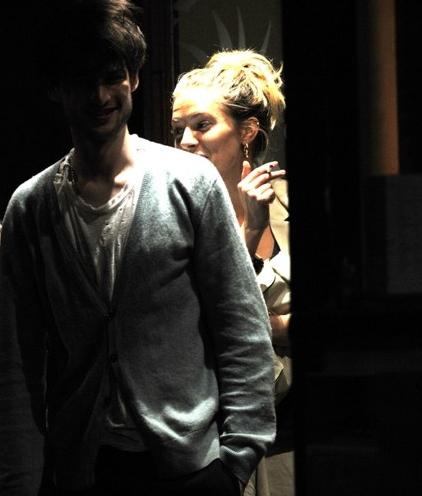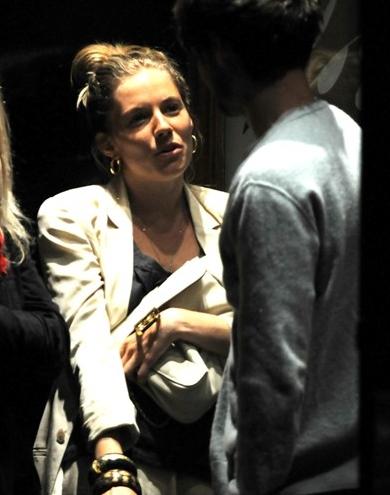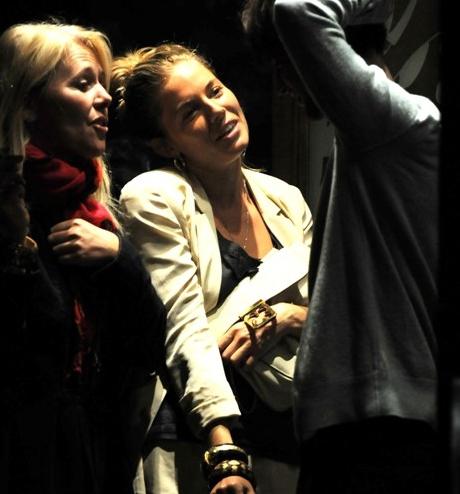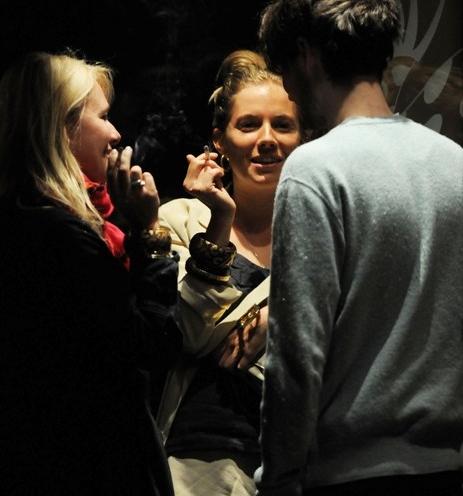 Then, the Joint drinking coffee. They seem to enjoy each other's company.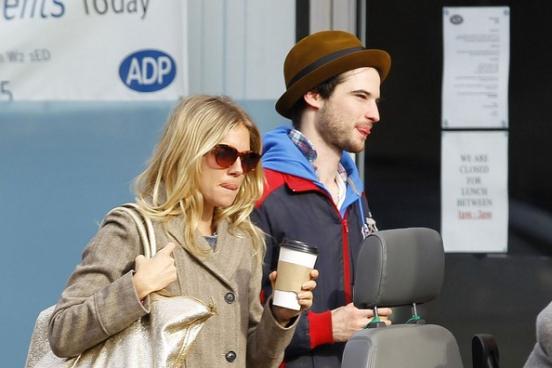 Couple №7: Vanessa Hudgens and Josh Hutcherson
Vanessa otshila Zac Efron, which met for 3 years. And, it seems, has already found a replacement for him. By the way, again on the set.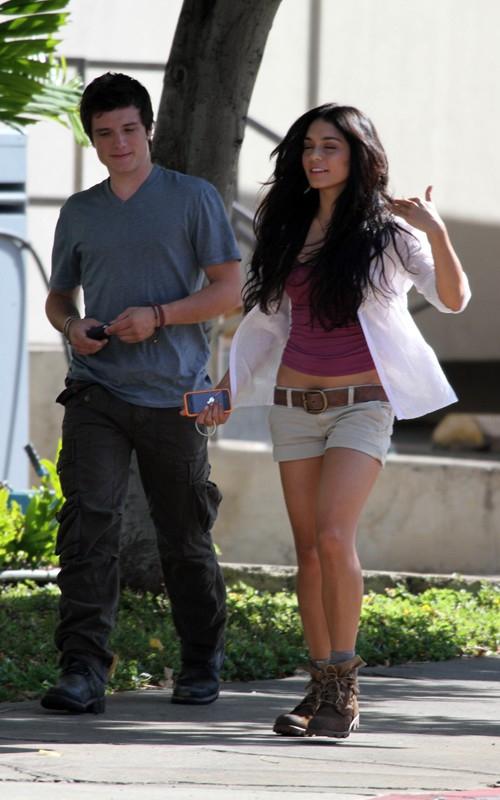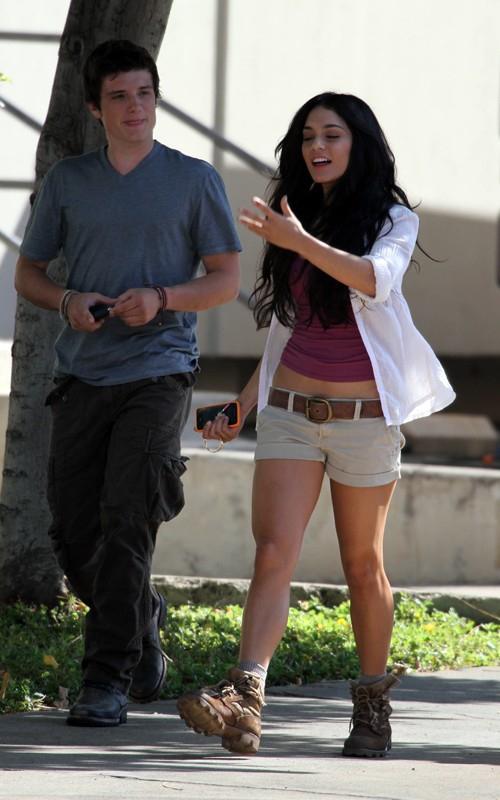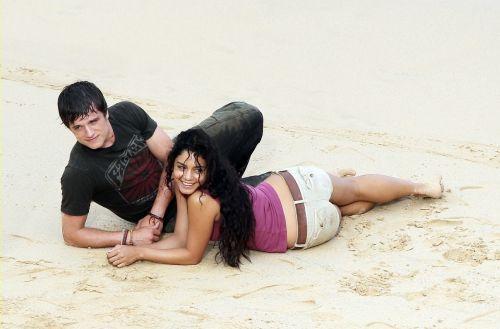 A couple had once spotted together.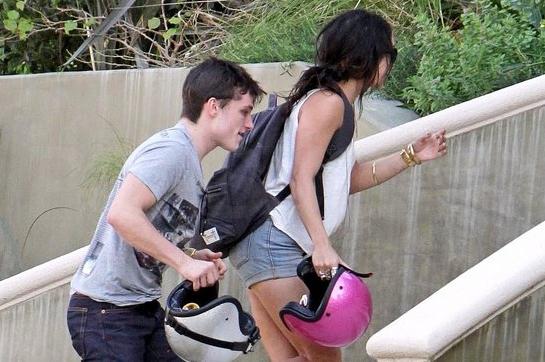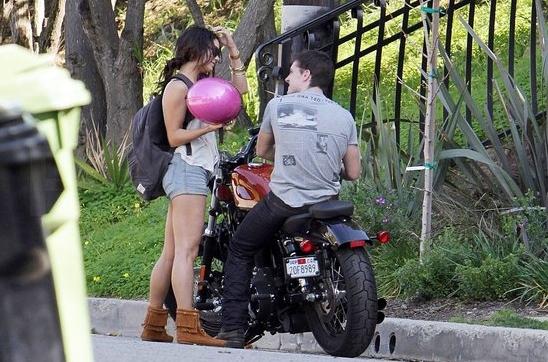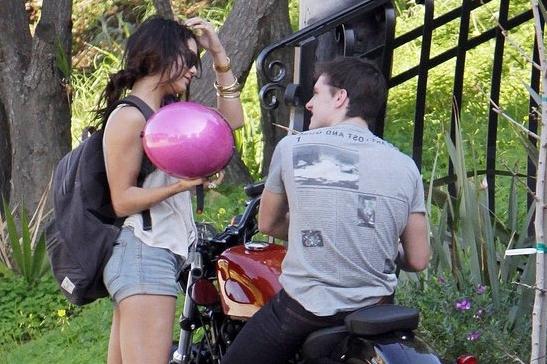 Couple №8: Olivia Wilde and Ryan Gosling
Olivia did not feel sorry for themselves after the divorce with the Italian blue-blooded, and seems to have decided to plunge into a new romance with his head. The new man on her horizon - a delightful Ryan Gosling, with whom the actress had already shoot.