Sometimes you look at a new advertising campaign famous fashion house and think, "Is not lost if they are ashamed of?" Or see the show of a designer who produces the catwalk models in something indescribable, terrible and dangerous, and you think: "Poor model ! "Sometimes antics creative directors, stylists, photographers simply alarming. It is life-threatening, it is too obscene, it's just too much. Let's look at these antics.
Deutsch Magazine tried advertising his magazine. What feelings might cause the connection between the dog and the woman? Obviously not those from whom just want to run out and buy the magazine. And about the content Deutsch Magazine can only guess.
Advertising perfume Tom Ford.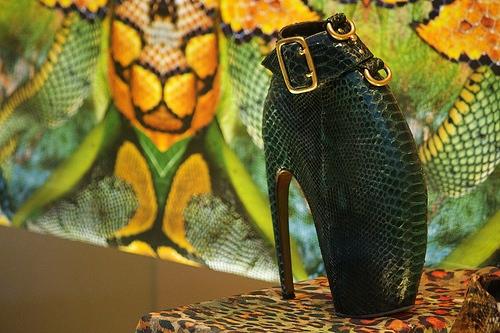 Famous "claw" or "armadillos» Alexander McQueen created a furor. Team Vogue once tried on these shoes and managed to walk a couple of steps. How does the model go? Some of them even refused to defile, such as Natasha Poly and Abbey Lee Kershaw. Slide show and legs more.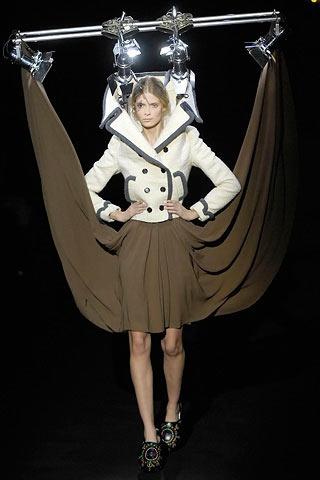 But Viktor & Rolf almost "roasted" models of projectors.
Jean-Paul Gaultier was the official designer of the singer's Blonde Ambition tour in 1990, where she wore a cone bra. Two years later, Madonna appeared even without a bra on show Gaultier.
Once Mario Testino photographed the campaign Gucci. The Organization for Supervision of advertising quickly inundated with complaints. The reason for their displeasure became the image of the pubis model Carmen Kass, which was shaved letter G.
Charlie Le Mind, one of the favorite designers Lady Gaga showed a mixed collection. This raises the question: "Is it fashion?" In my opinion, anything from fashion and fashion.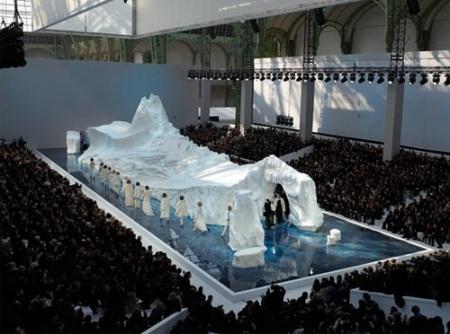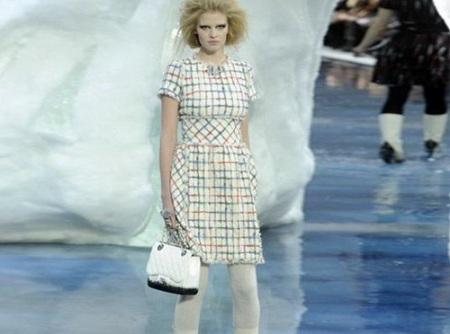 Karl Lagerfeld during the recent show of haute couture ordered to bring a huge block of ice. To wear faux fur (by the way, is also shocked the critics, few realized the collection) looked particularly impressive. In Africa, people are dying without water and Karl 265 tons of fresh water on condemning such senseless death. Is it worth such a fashion? Probably.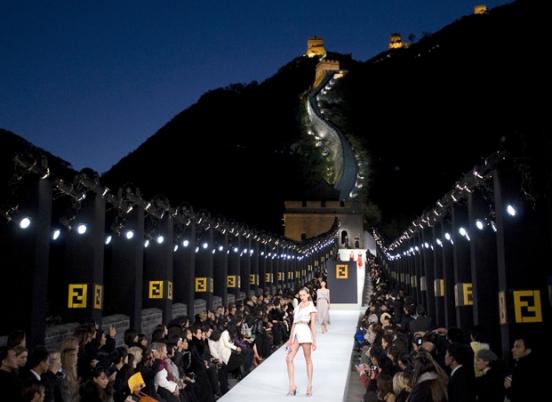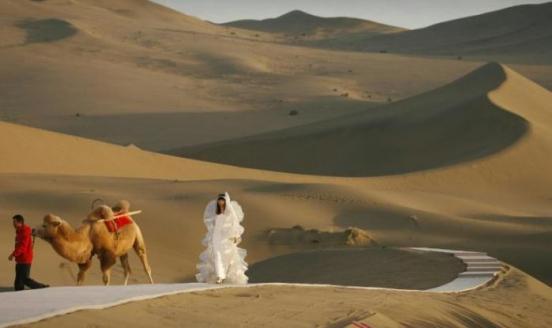 Culture shock has made another show of the same Lagerfeld at the Great Wall of China. Or show Pierre Cardin in the desert and left a lasting impression. But all remember.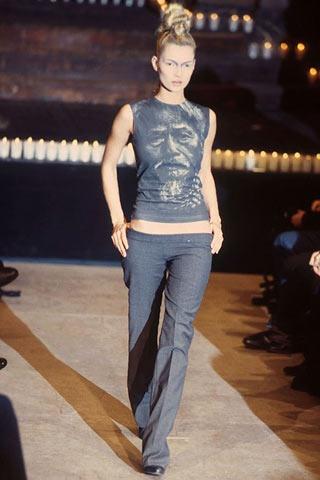 Alexander McQueen brought to the podium model with a disability who has both feet amputated. Or in 1996, he introduced a low-slung trousers.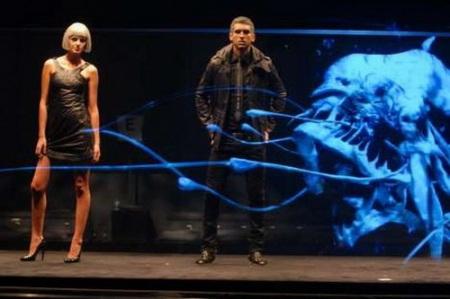 Diesel clothing at the show demonstrated not only live, but also holographic models that paraded on the catwalk next to the models of living.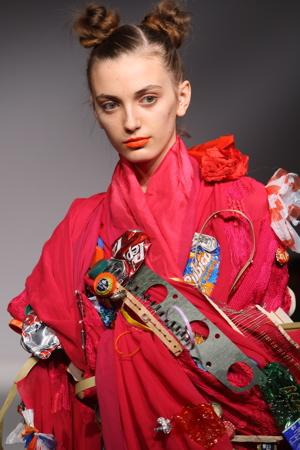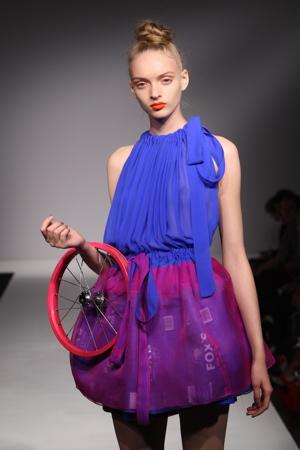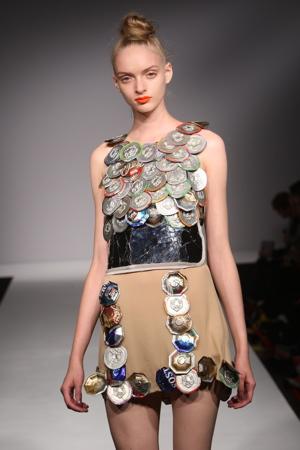 But all surpassed Avsh Alom Gur, showed a collection of clothes from selected London debris. Perhaps he himself painstakingly collected garbage at the best stores in London.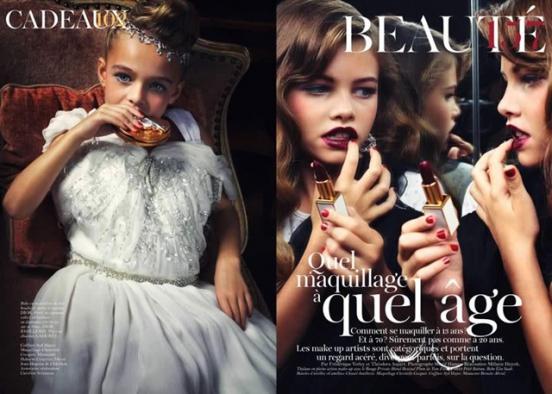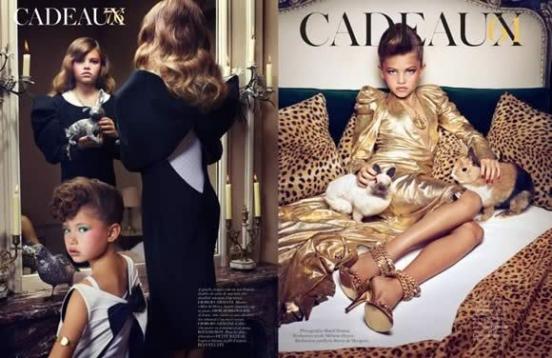 A French Vogue photo shoot for his recent six-year use of small girls. They're little girls! And in my opinion, very cute, especially the chief editor admitted that the photo shoot was intended to halt the growing trend to release to the podium and take off in a candid photoshoot even underage girls.
And here is the solution rather shocked Advertising Standards Agency, advertising bans Belle D'Opium by Yves Saint Laurent. There were complaints about the fact that advertising promotes drugs. Notice how the model holds the index finger on the vein. In addition, it recalls the dance intoxicated. Spectators and agency staff great imagination. This advertisement was called irresponsible and stated that this movie may not be broadcast on television. However, the company Yves Saint Laurent said that the video looked a focus group - none of its members had not seen in advertising for drug issues. In addition, ASA complained of only 13 people. However, here in Russia, advertising can look calmly - and nobody does not occur to her to forbid.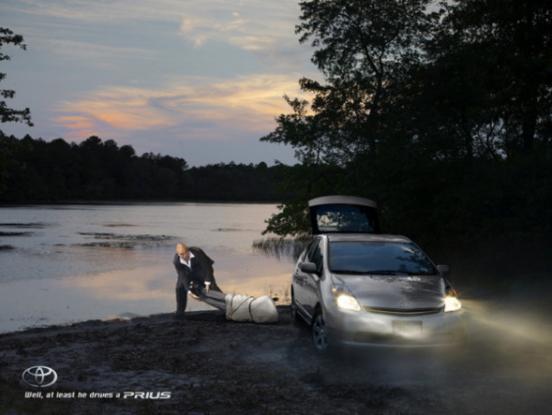 And finally, it refers indirectly to fashion, but still. One of the strangest campaigns that I have seen. I wonder what they think management Toyota, when given permission for this ad? The three images in turn brought to our attention the scene of murder, adultery and prostitution. And they are all under the slogan "Well, at least he (she) drives a Prius». Unbelievable.