Creators are looking for inspiration everywhere: some draw it into the garbage heaps and abandoned buildings, while others create beautiful of the beautiful - with an eye for art. This will be discussed. I offer you seven fashion collections autumn-winter 2011-2012, which the creators were inspired by modern art.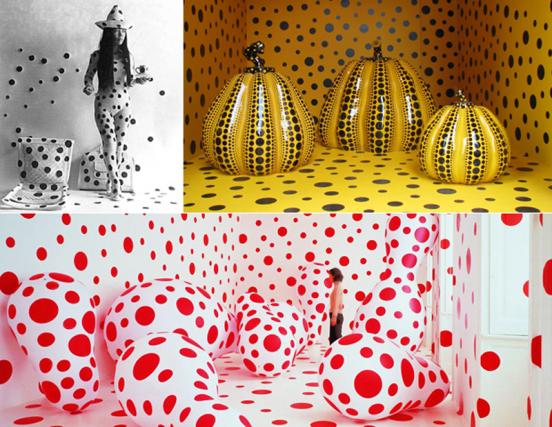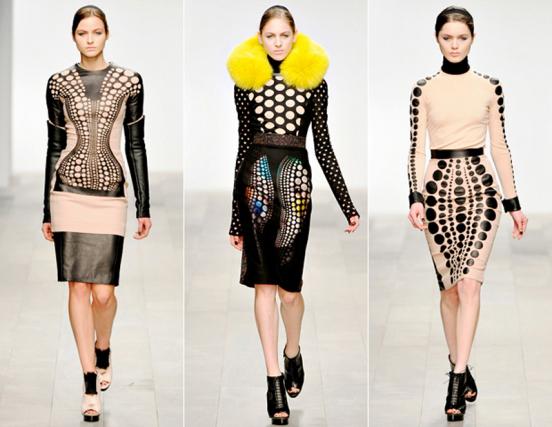 David Koma
The designer David Koma introduced on display a collection of clothes, which have become a key element of volume of a pea of ​​leather and fur. to create a collection of designer inspired by the work of Japanese artist Kusama Jari-avangardistki. Despite the fact that since the mid 70's Jari is in an insane asylum, she is a woman who writes and produces the most expensive paintings and works of art in the world. In 1950 she began to decorate their work pea print, which she herself calls "endless network».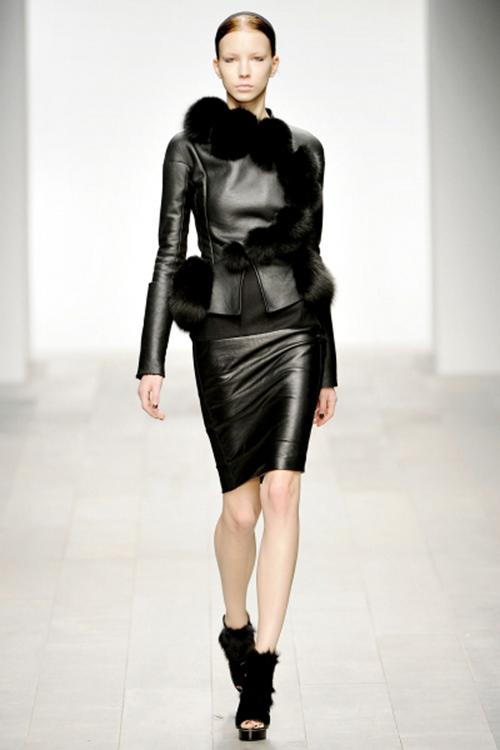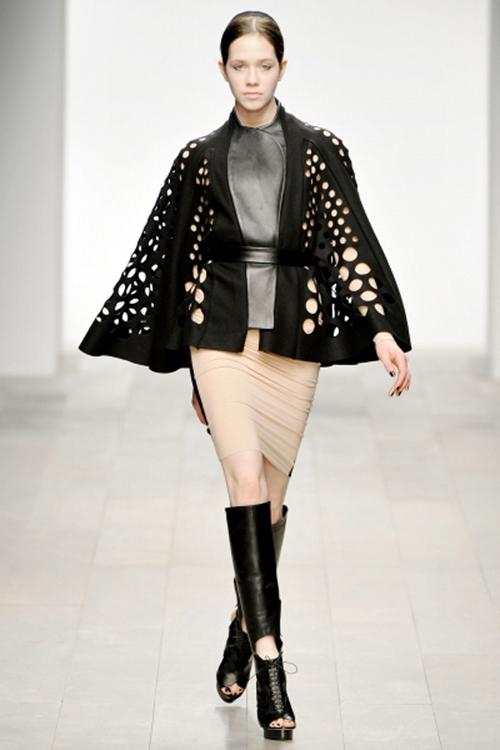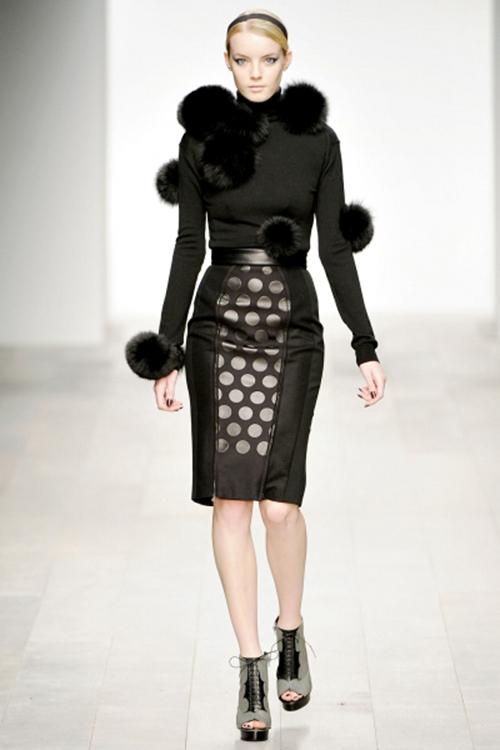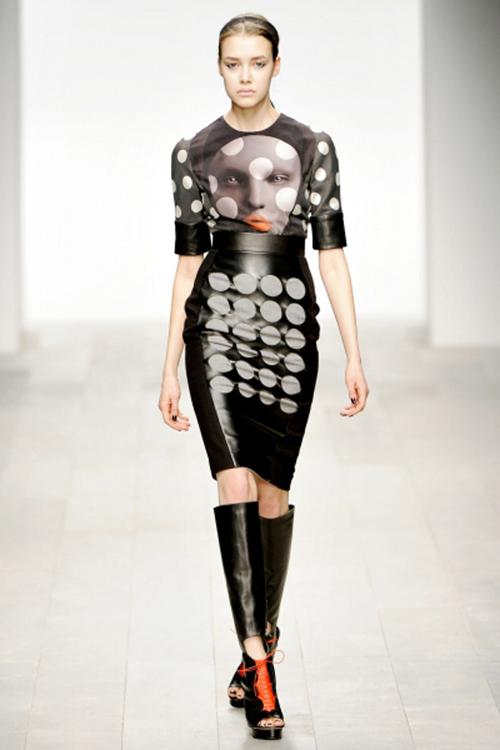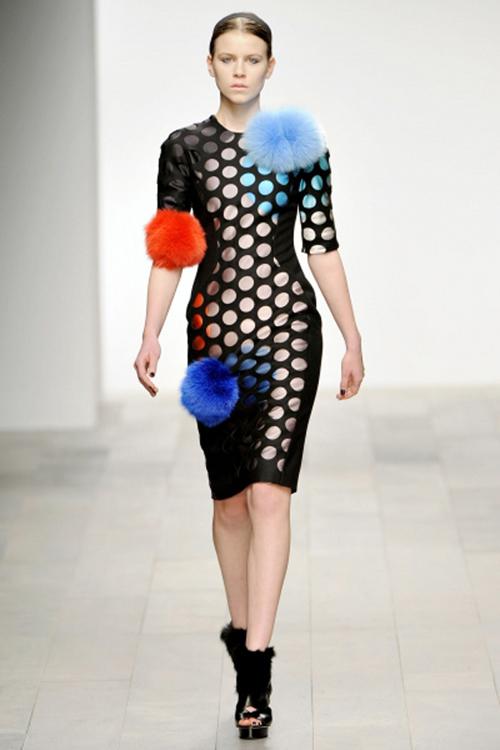 A.F. Vandervorst
In 2009, the duo of Dutch artists Maarten Kolk and Guus Custers presented in a Brussels gallery project called "avifauna" - figures of birds (I suspect that they were stuffed), wrapped in cloth and stuffed with paper. Designers brand A.F. An Vandervorst Vandervost and Philip Arik created in the image of the unfortunate birds asymmetrical felt jackets, shirts with extra long "tails", resembling a bird, and all this in a dark gray-black color scheme.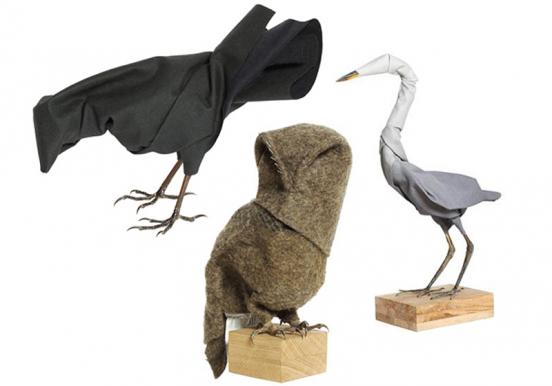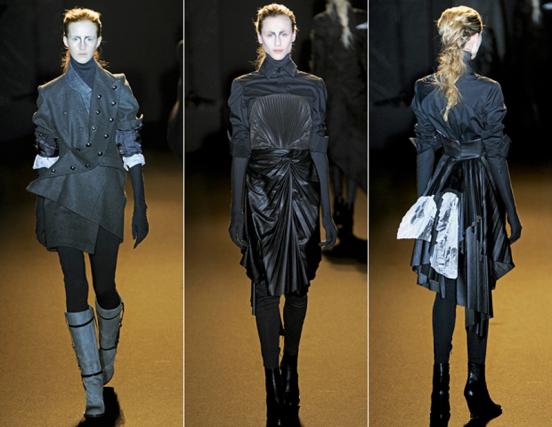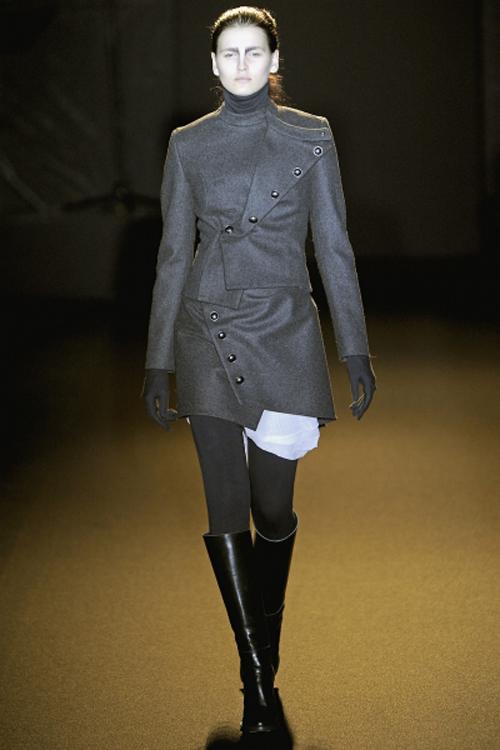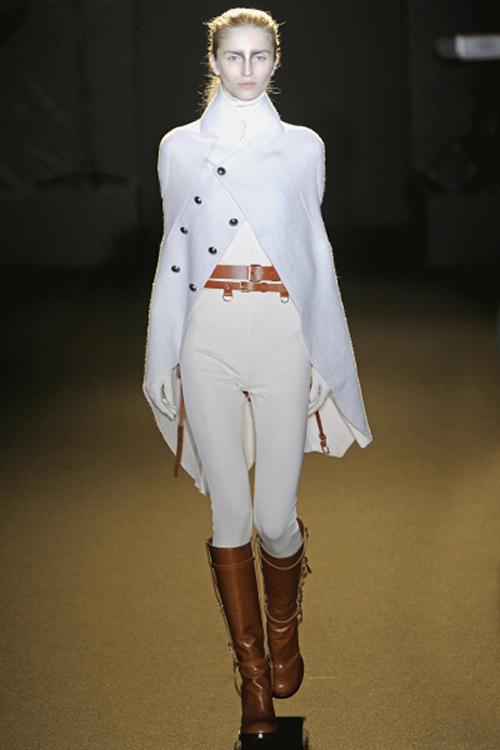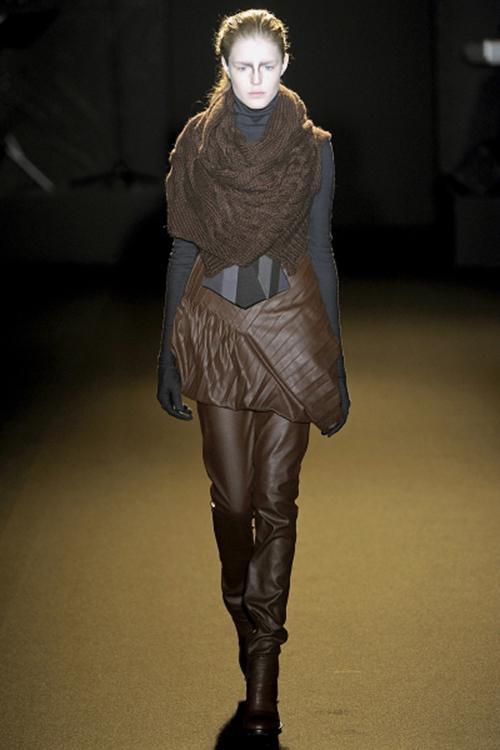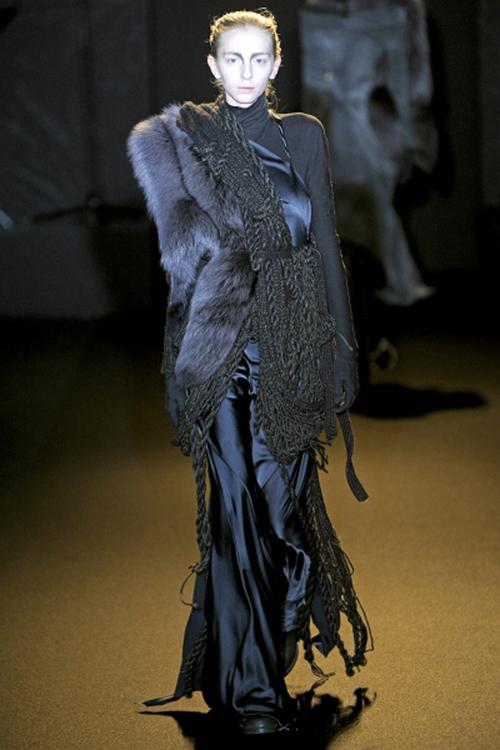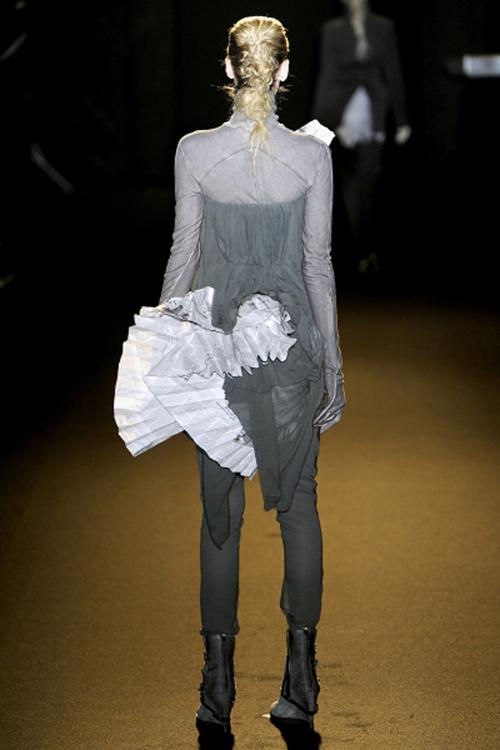 Dries Van Noten
Dries van Noten took inspiration or anywhere else, but in the paintings of the Russian Constructivists. Their work has led him to create a collection of silk dresses adorned with multicolored geometric prints and skirts strict geometric silhouettes.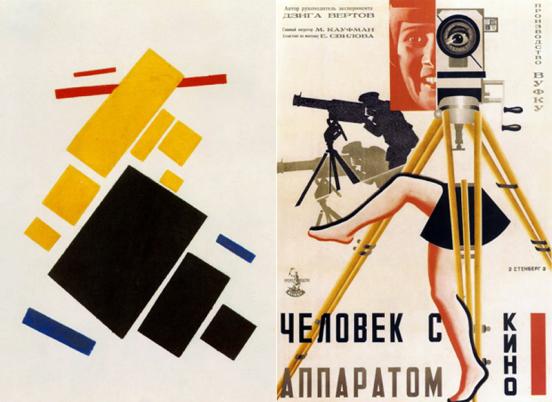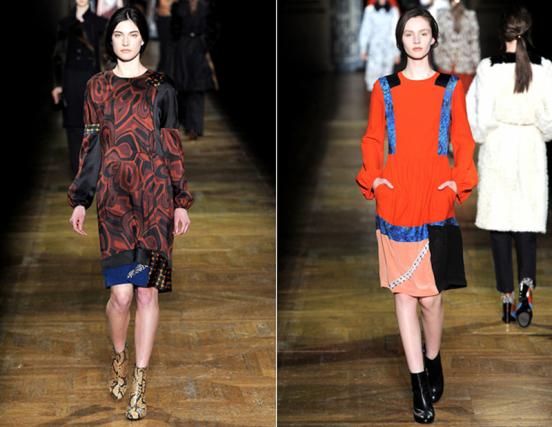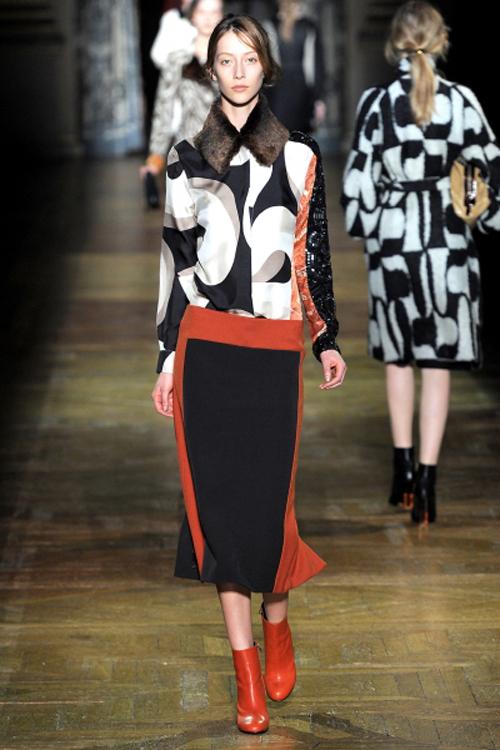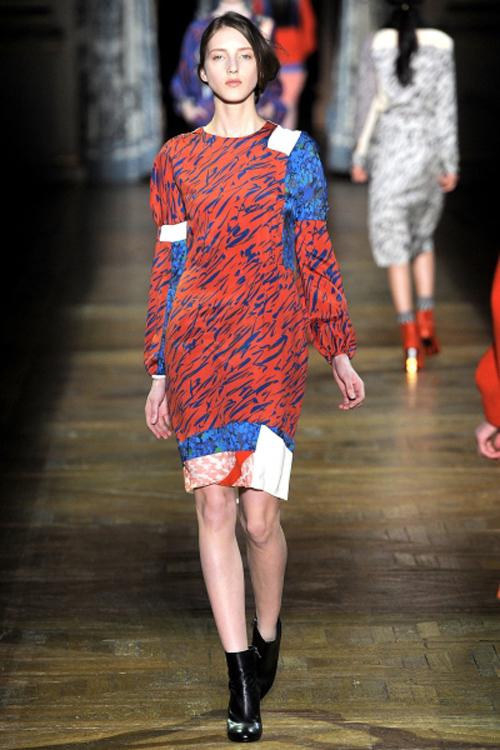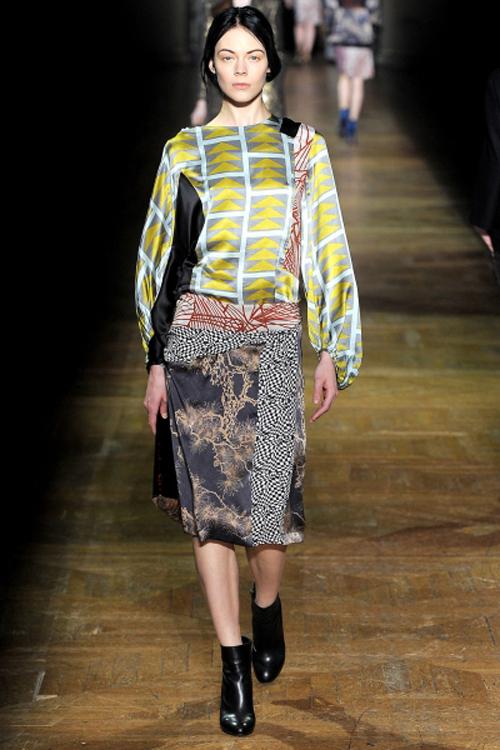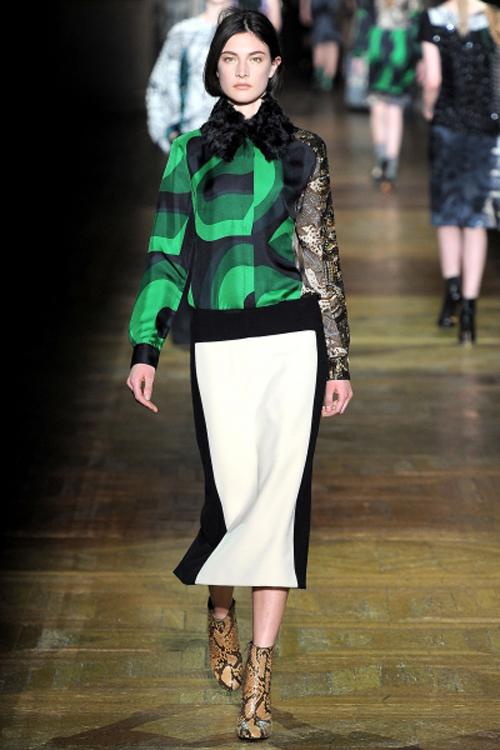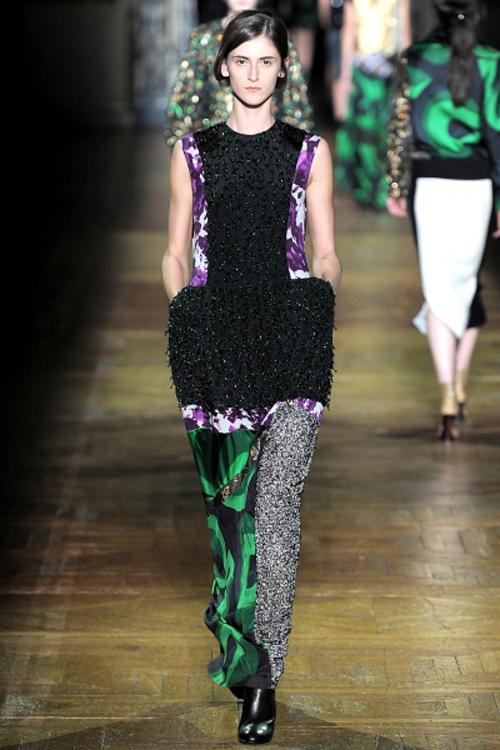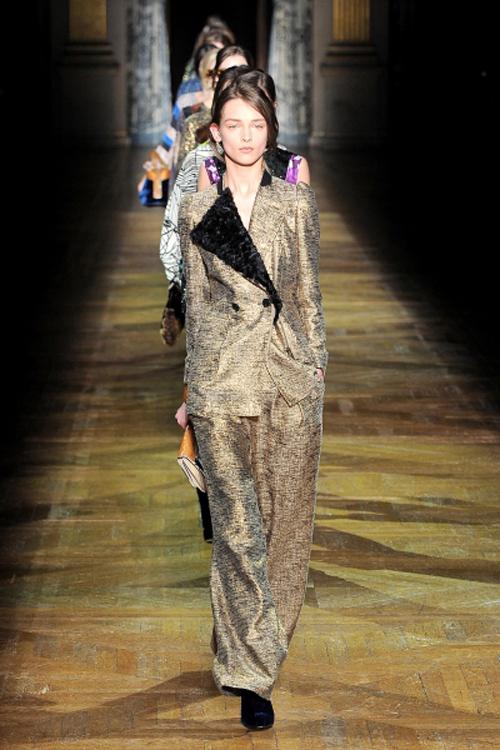 Duro Olowu
Designer Duro tin has British citizenship, but he proudly calls himself a Nigerian. Its roots are manifested in his works - often decorated with designer creations vivid ethnic prints, typical for the middle of Africa. But creating its new autumn-winter Duro went even further: his outfits - a mix of national color and geometric abstractions of the late XX century. Tin found inspiration in the works of French painter Sonia Delaunay, who is known for his paintings of colorful geometric shapes.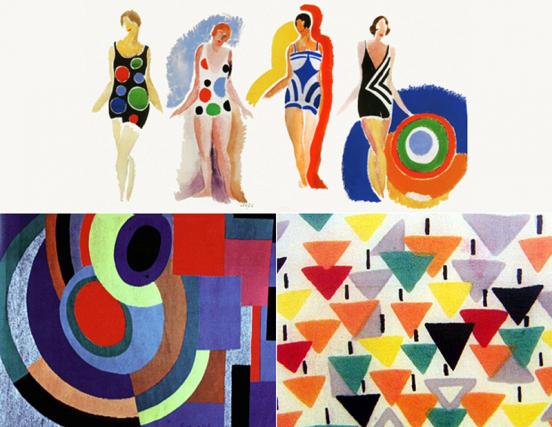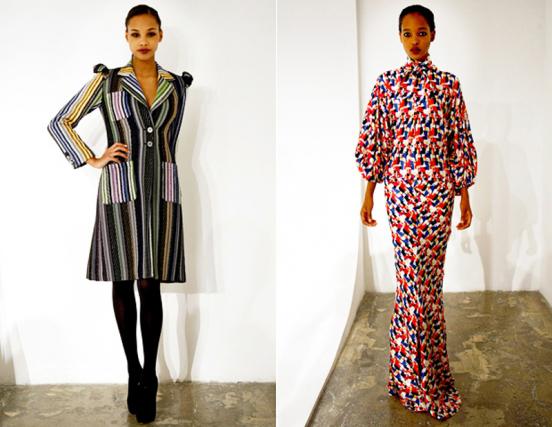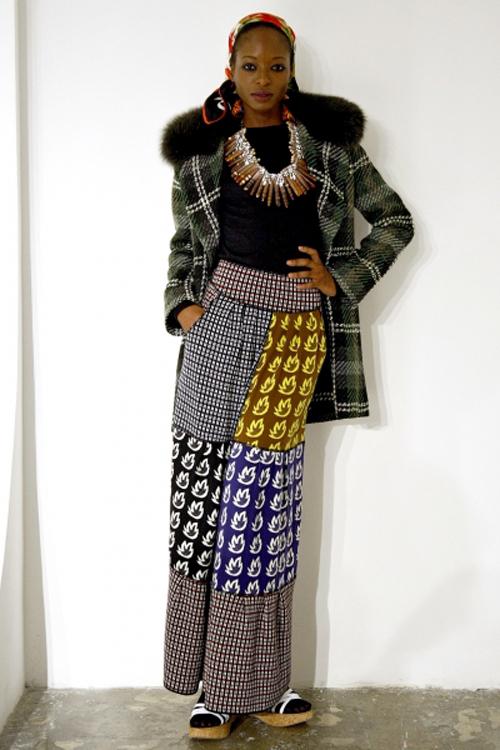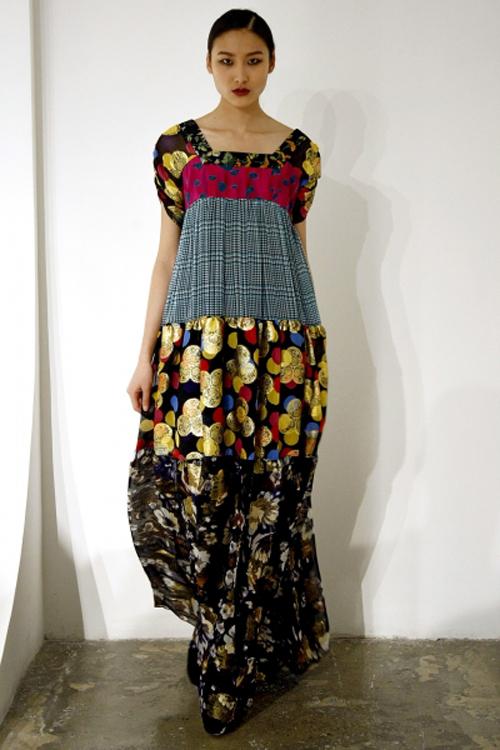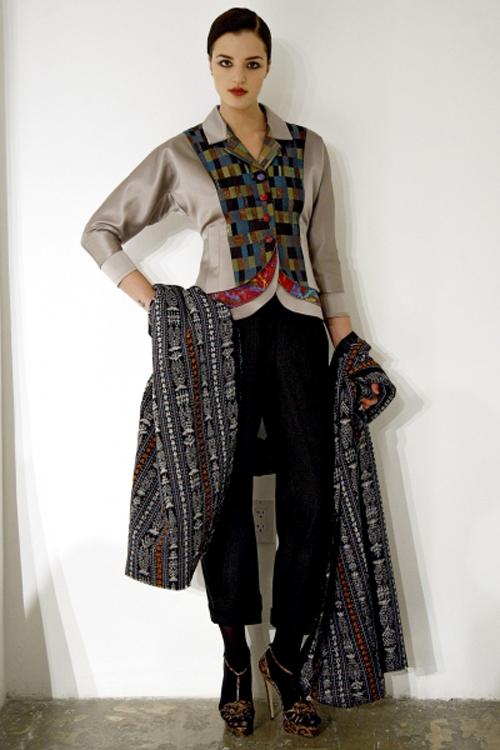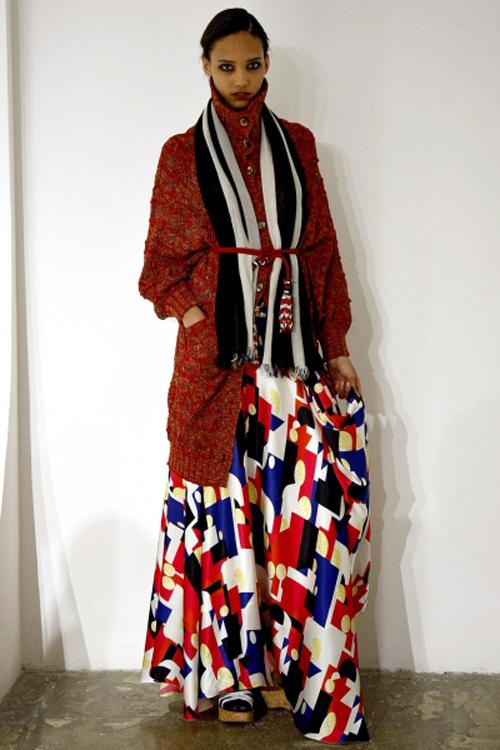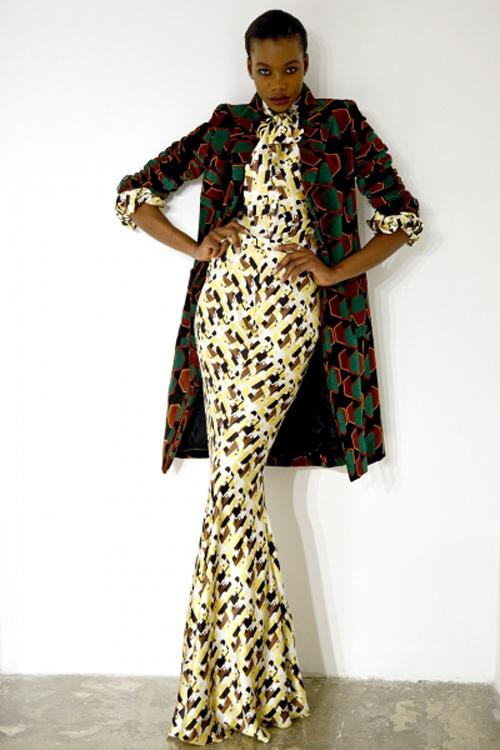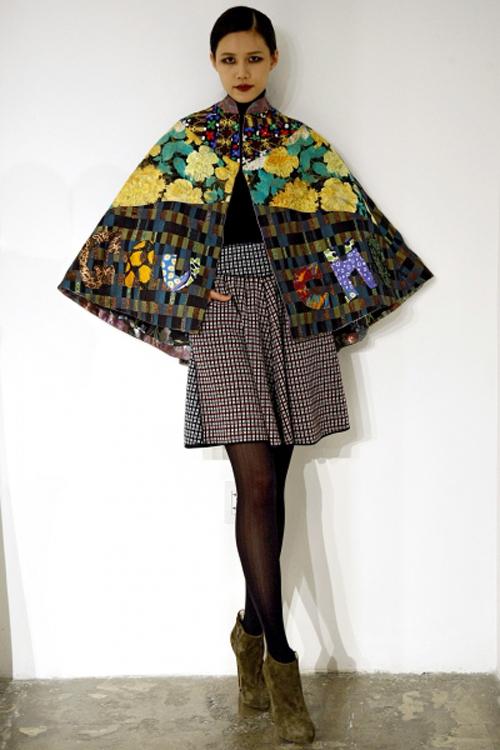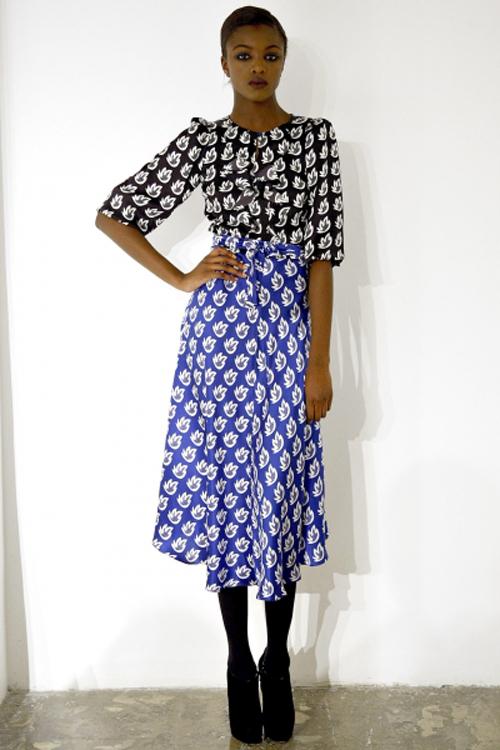 Chanel
Scorched earth steaming, scary dark forest, a woman in a dark dress - this is not a horror movie plot and display a new collection of Chanel. According to Karl Lagerfeld, to create something like his inspired work of German artist Caspar David Friedrich, and Anselm Kiefer. Hallmark Frederick has always been silent mystical landscapes, and Kiefer was a researcher who dedicated his entire life to the study "Germany's special path" and "the great mission of the German people" (in common - a Nazi). World known for his fotoisntallyatsiya, where he gave the Nazi salute on a background of the famous attractions of European capitals.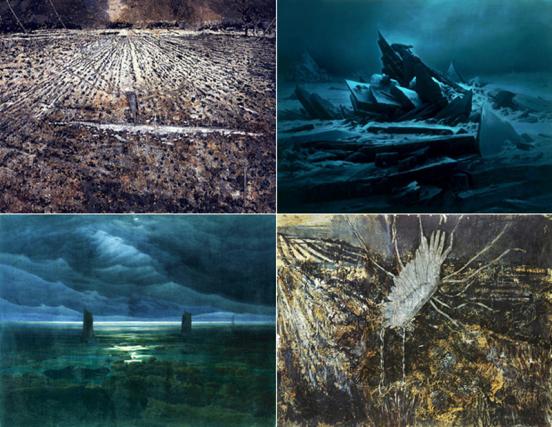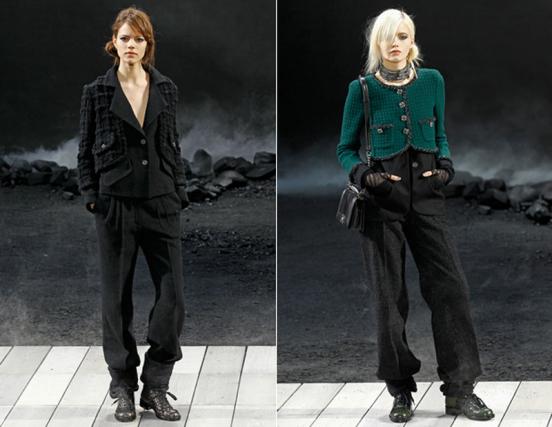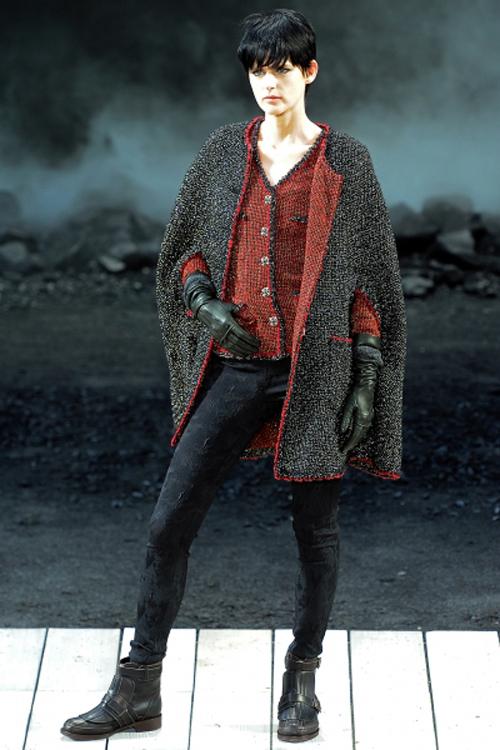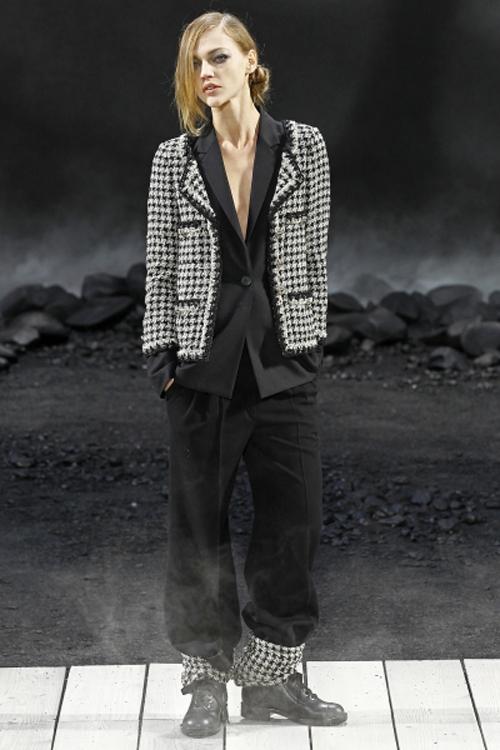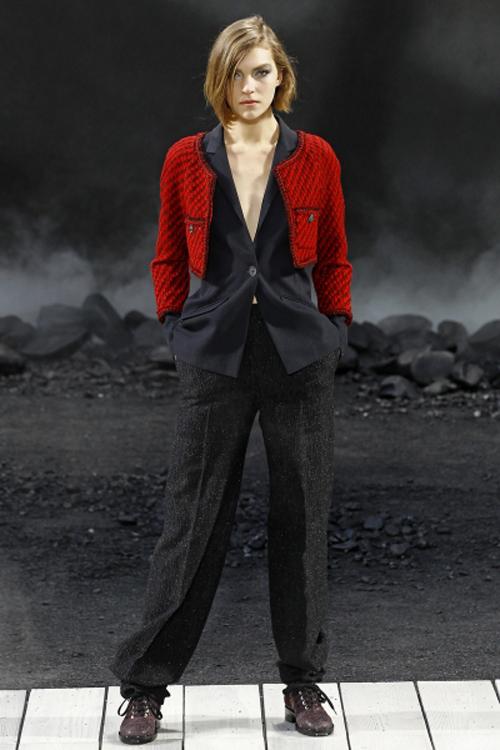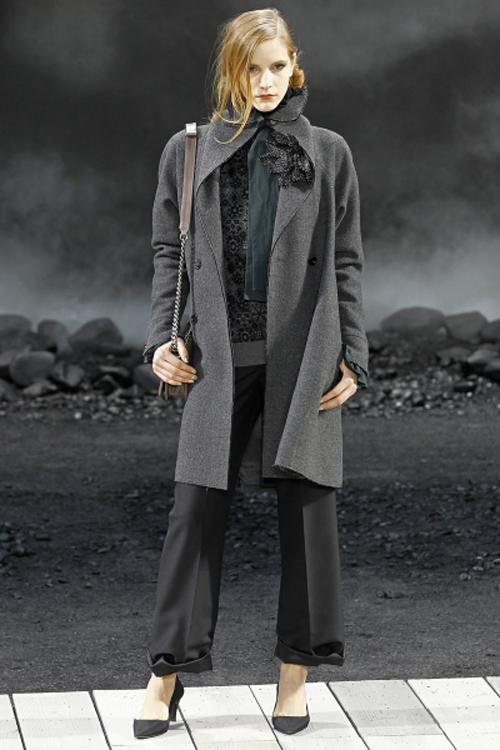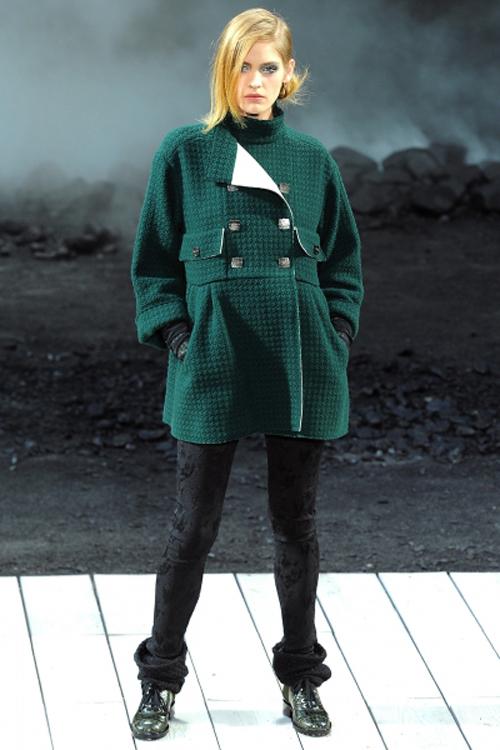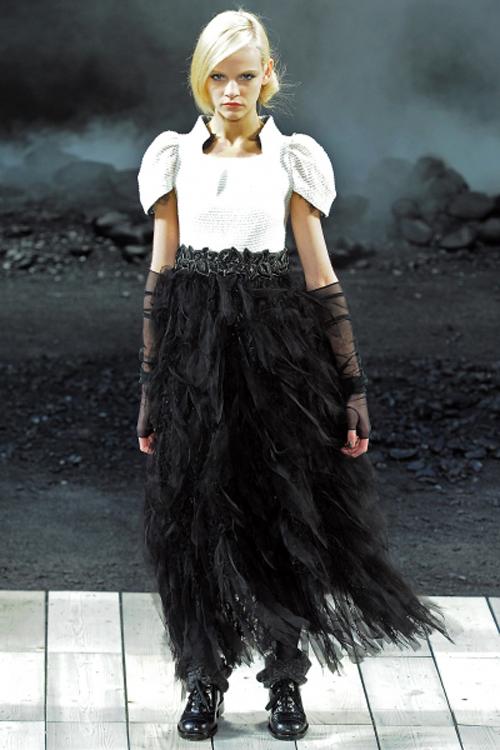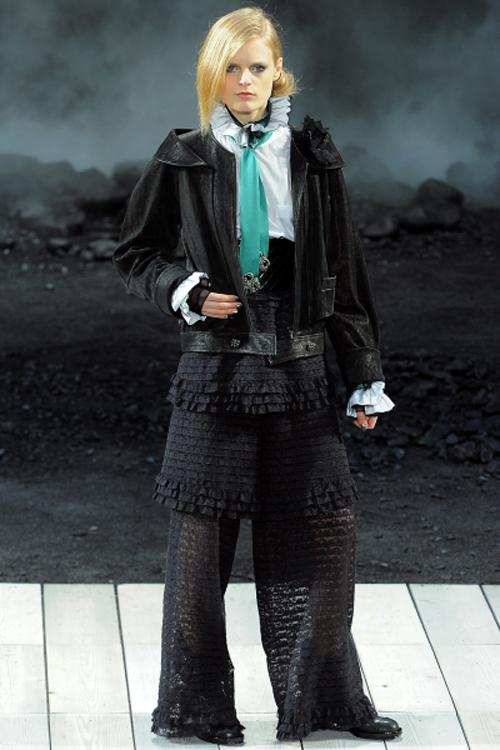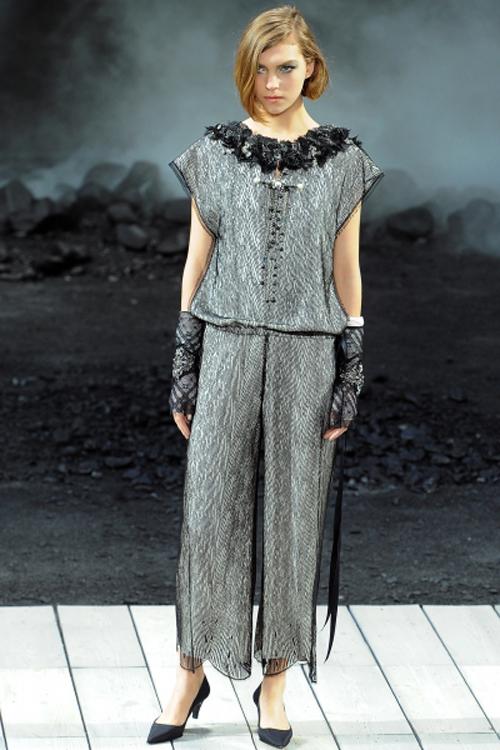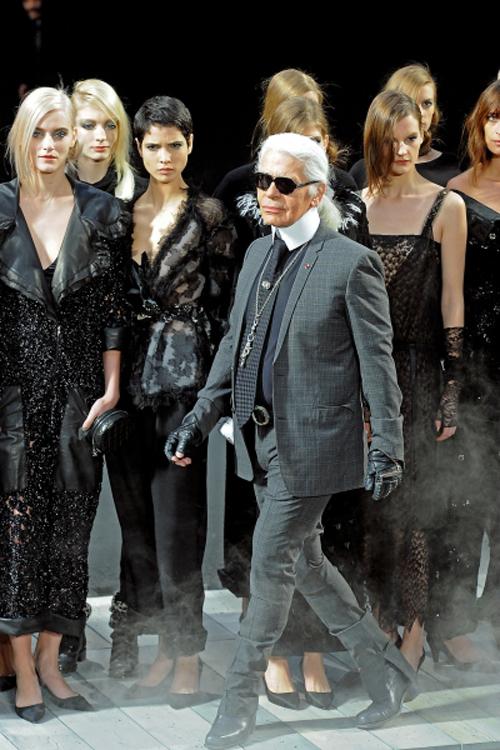 Acne
Do you see any similarities between clothing designer Jonny Johansson and work of British sculptor Daniel Silver's? And they are. According to Johansson, his voluminous jackets, jackets and trousers repeat silhouettes of sculptures Silver. Well, quite vague resemblance, but it is in the avant-garde works of the sculptor and designer Acne howling found inspiration.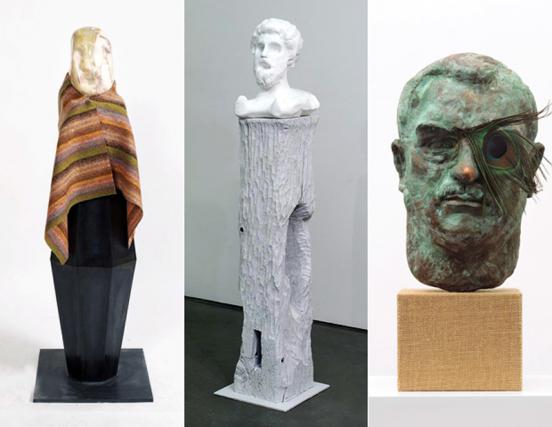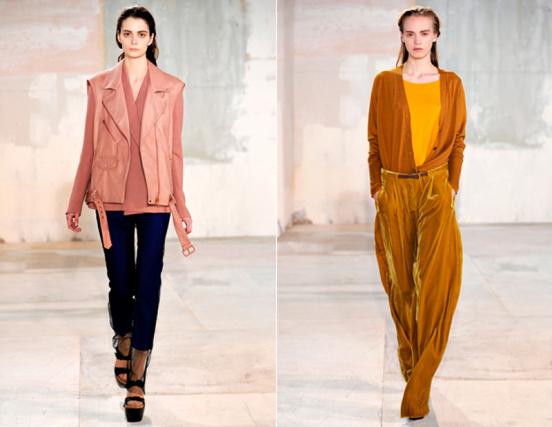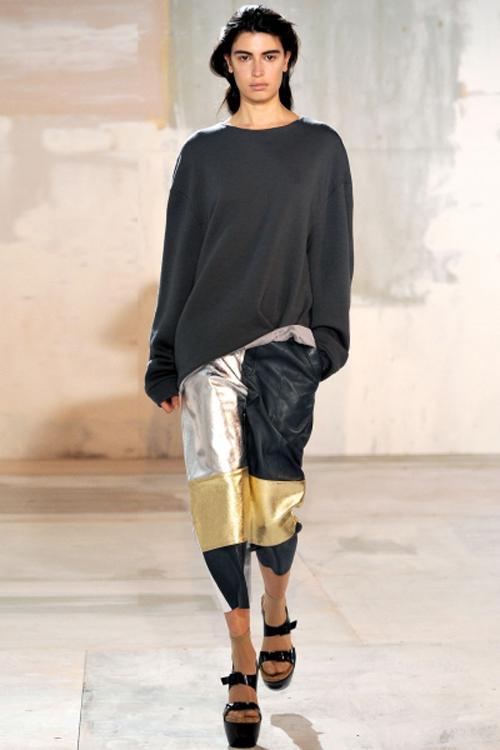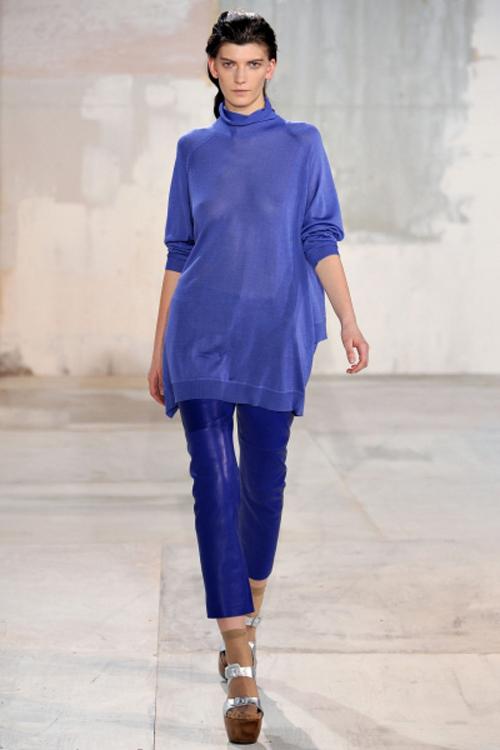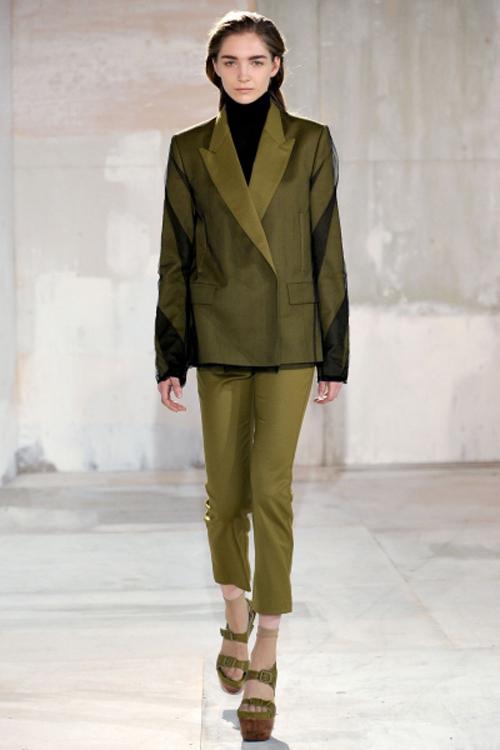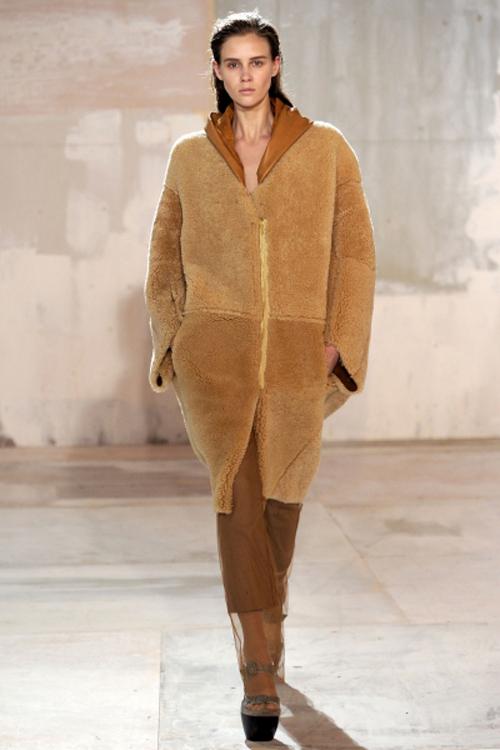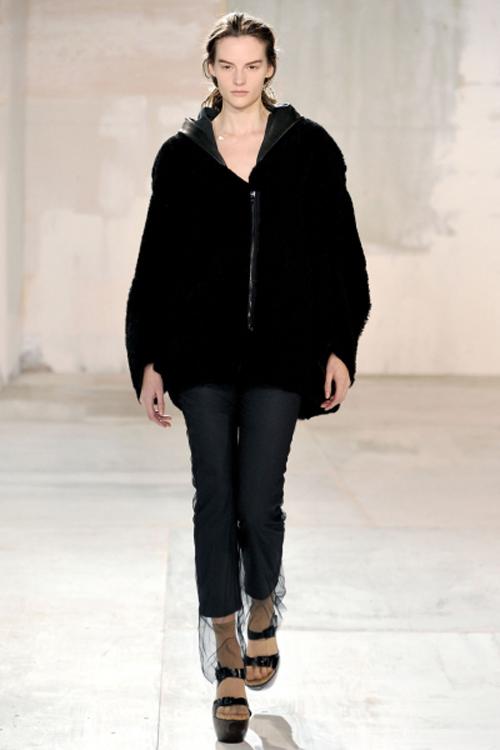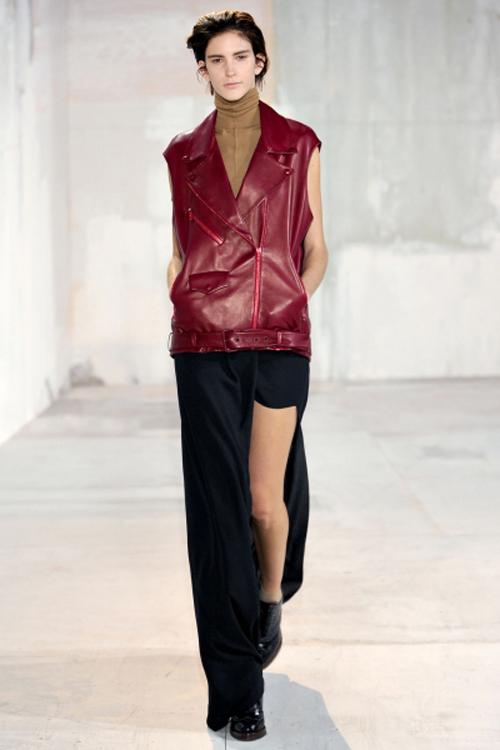 Regina Pyo
If the models from previous collections really can be worn in case of "clothing" Regina Pio it seems to work. This collection - the designer-thesis graduate of Central College of Art and Design named after St. Martin. Inspiration overtaken Regina when she looked through the work of the American minimalist Ellsworth Kelly and Japanese sculptor Isamu Noguchi:
As planned, some models had to carry in front of him burned wooden figures. "Wear" and cut them helped me a friend, a Korean artist Lee Dzhaehio.