This season, designers have decided to recall their school years. But inspired them not only white-collar workers in the school uniform, but the lessons of geometry. Circles, squares, triangles, and a straight line, is a creative mess on dresses, sweaters and coats.
PRADA
Miuccia Prada has gone at first glance on a simple way by the cell for its lovely school dress with a low waistline. But the noble colors such as burgundy, blue, green, beige and white gave her models liveliness and enthusiasm.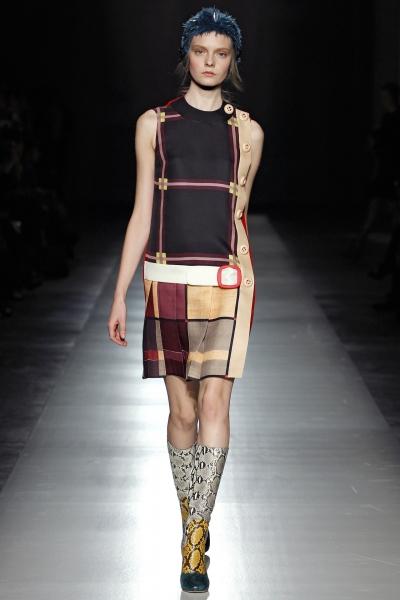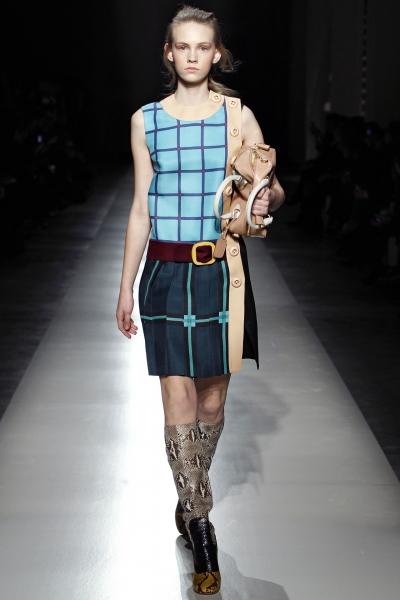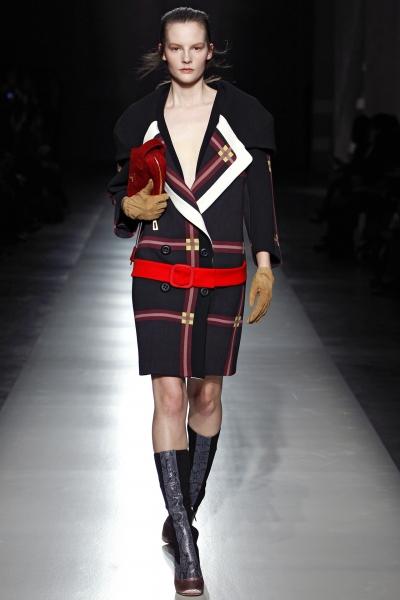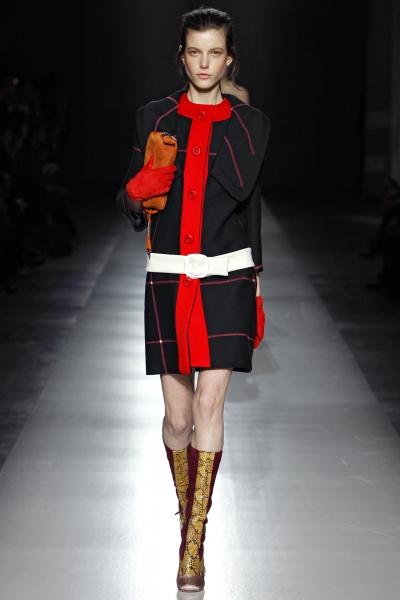 HERMES
On coats and dresses from Hermès is the stunning beauty of the kaleidoscope of colored triangles and squares. Ideal for everyday gray autumn.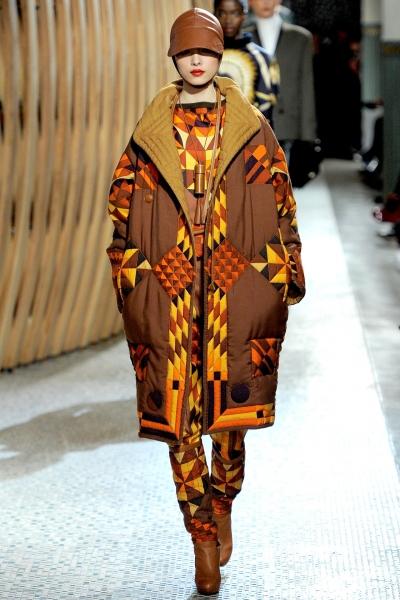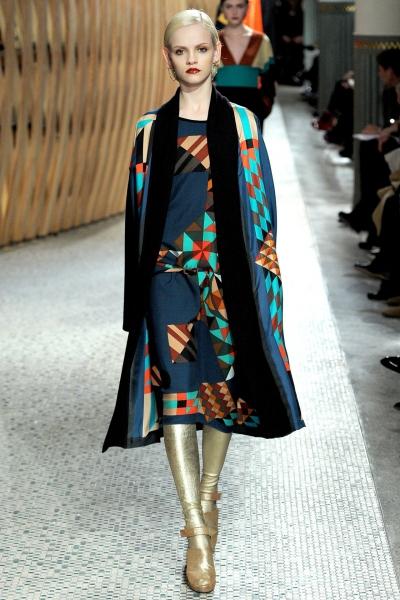 DRIES VAN NOTEN
Dries Van Noten has created a fascinating mosaic on the tops, skirts and dresses. Colorful option for eccentric women, black and white for a more tranquil.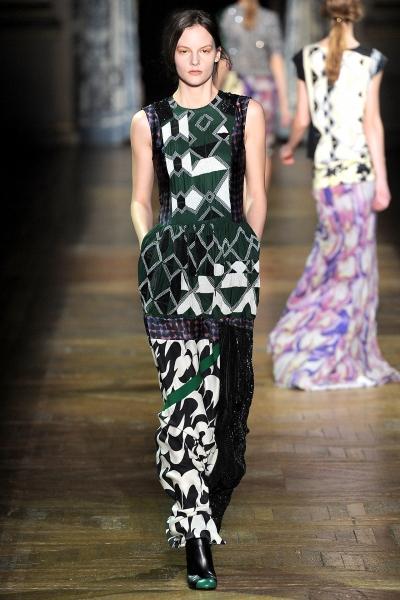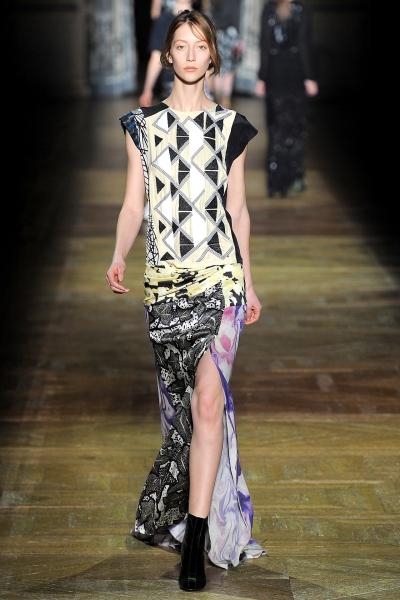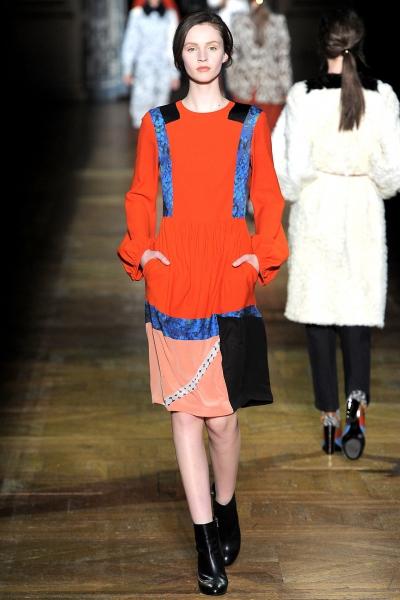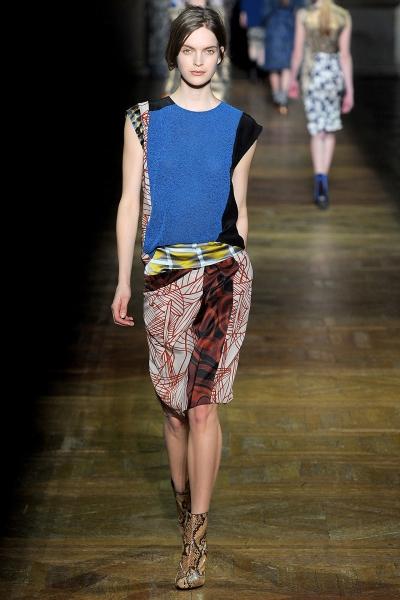 JILL STUART & CELINE
Designers Jill Stuart and Celine inspired not only the geometry, but also painting suprematists. Bright flying Jill Stuart dress and classic style reminiscent of Celine sweater randomly located circles, squares and triangles in the paintings of Kazimir Malevich.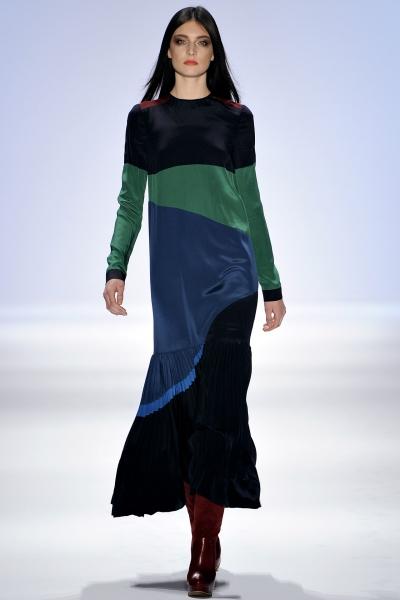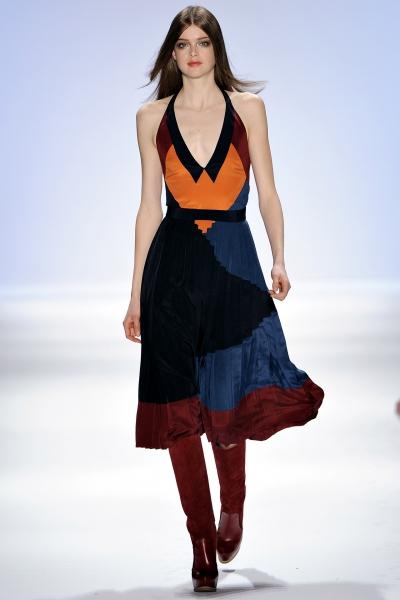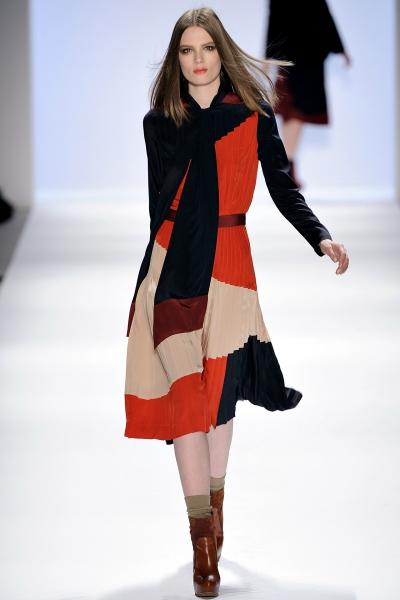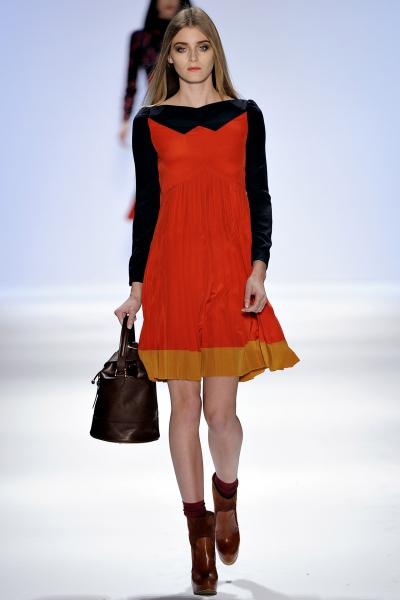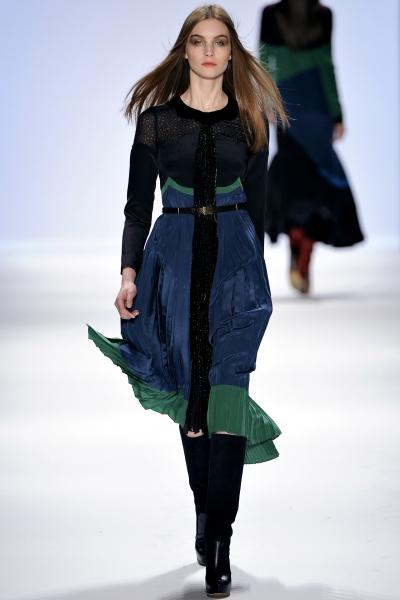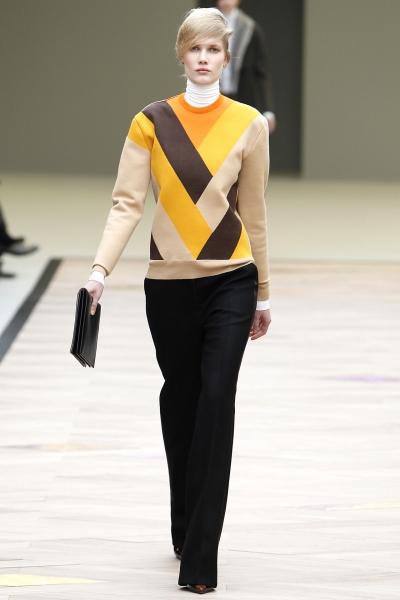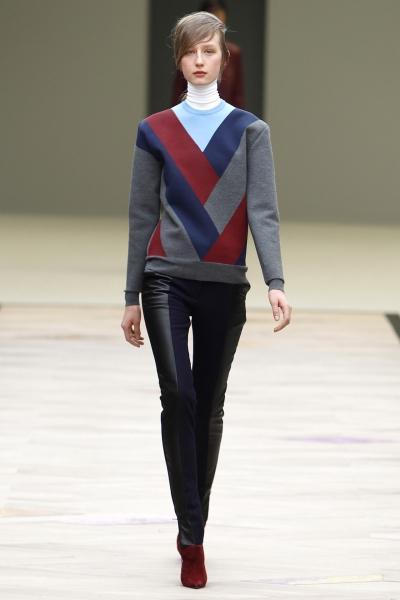 ISSEY MIYAKE
Issey Miyake painted faces of the parallelepiped in different colors, all combined into a mosaic, and the output was quite daring coat with optical illusion effect. A beloved zigzag located on the skirts, coats, dresses and even pants. Things are not for everyone, but if you choose, you will not remain unnoticed.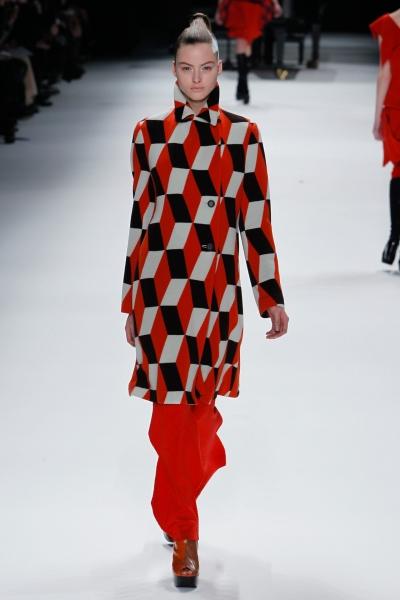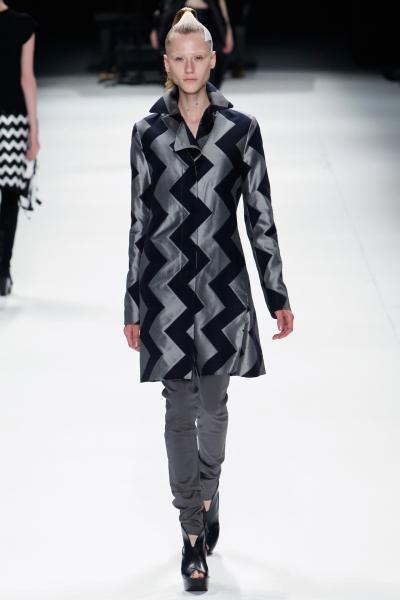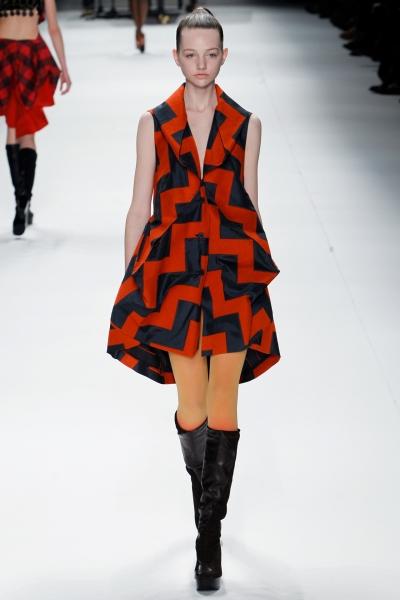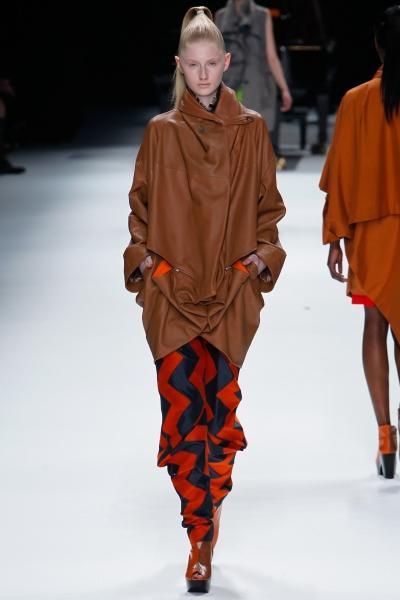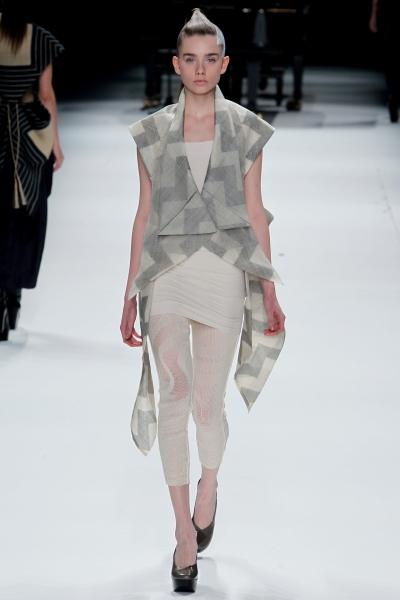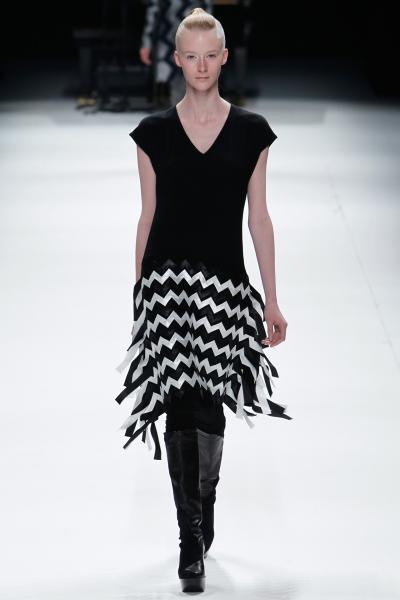 Combine things with geometric print with a classic wardrobe items. If you're still afraid of this cheerful pattern, experiment with accessories and ornaments geometric shapes.