July 1 British supermodel Kate Moss married The Kills guitarist Jamie Hince.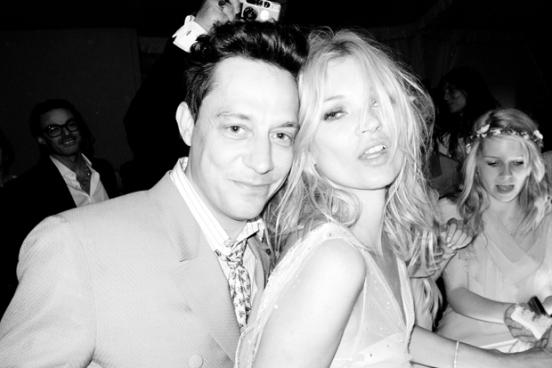 The wedding ceremony took place in a small English village Sautrop.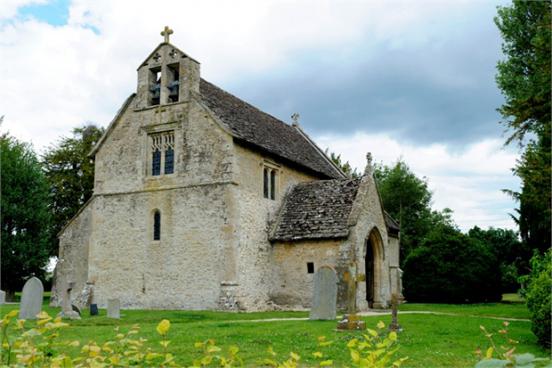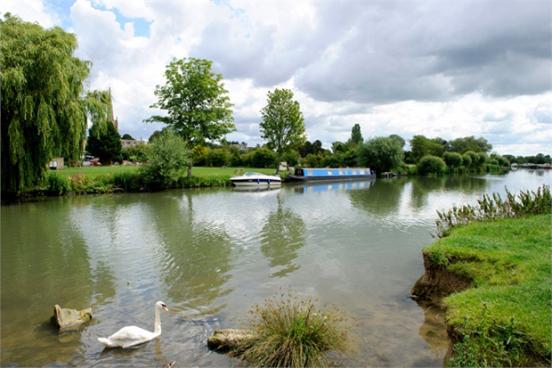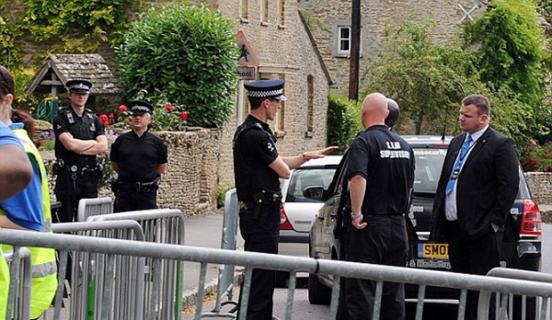 Newlyweds would restrict attention to the press, so blocked all roads to the village in the south of the UK Sautrop. Kate wore a dress by John Galliano and photographer Mario Testino made.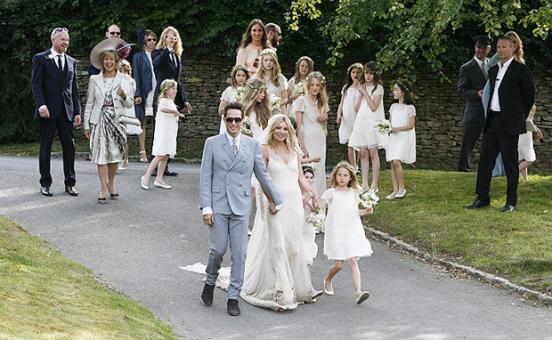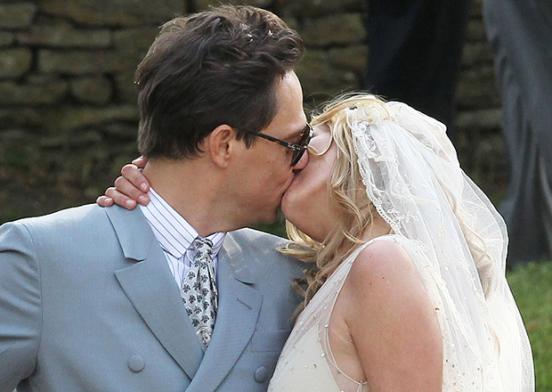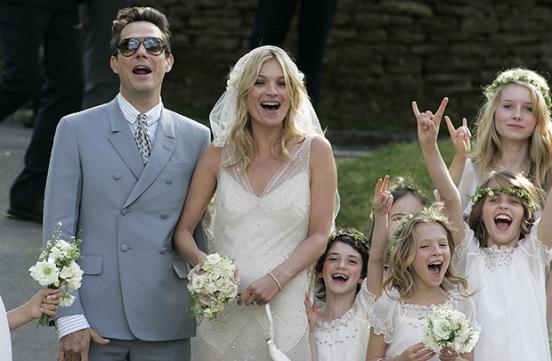 However, then Kate dressed in chiffon gown by Stella McCartney, and then still dressed, and more - all in a dress from a friend of Stella. Seating guests engaged transvestites 15-centimeter heels. From the "live" entertainment were muscular men with temporary tattoos with the names Kate and Jamie in the chest and back. Menu at the ceremony were no frills. Two leading chef prepares classic British shepherd's pie, and Thai curry sauce with sausage as it does a musician Bobby Gillespie. Fairly simple and enjoyable meals. For those guests who did not know what to give to newlyweds, Kate and Jamie made a list: among the selected items have ashtrays for $ 400, Crystal champagne for $ 3,000 for a bottle of red wine and more. And Diane von Furstenberg said that Kate will present her new fragrance, which is very proud of.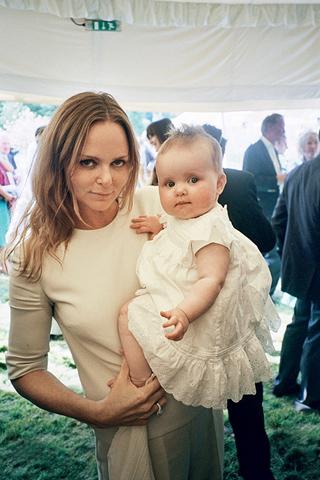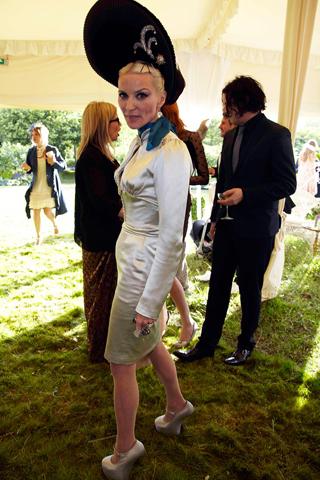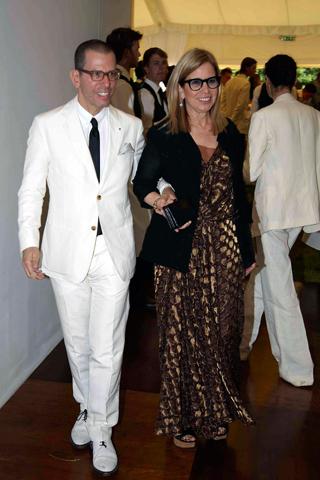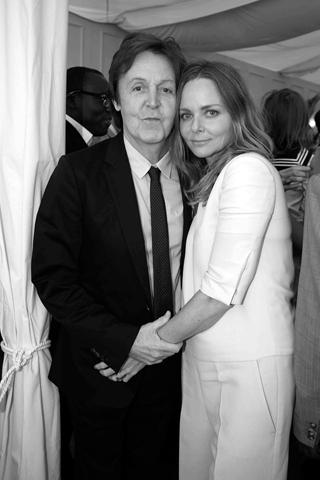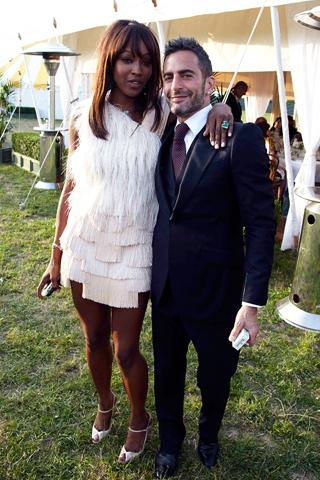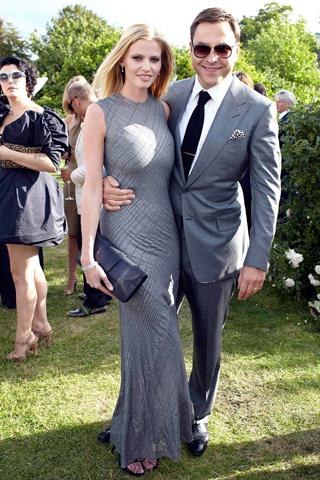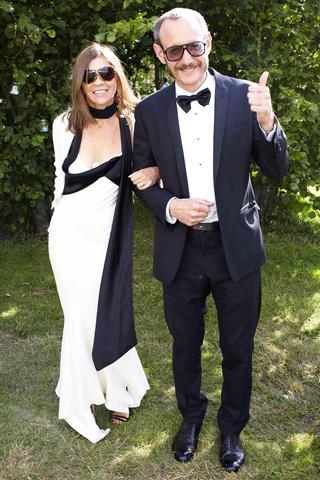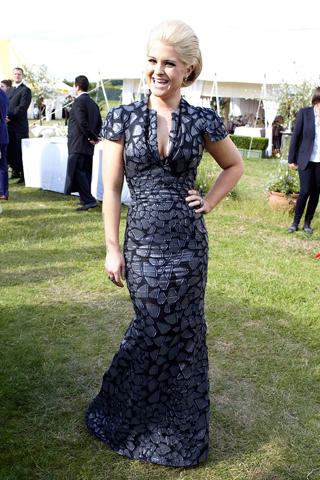 The wedding lasted three days. Immediately after the ceremony, the couple left the church of St. Peter, to take pictures on the street. After the official ceremony, the couple and the guests returned to his home in Little Farringtons for wedding rout. After a series of parties gone. All the triumph was listed as "music festival." Three days later, the newlyweds went for a helicopter, and they went to spend a honeymoon. On the organization of celebrations future spouses spent almost 800 thousand dollars.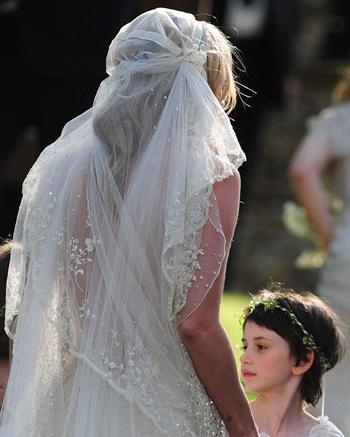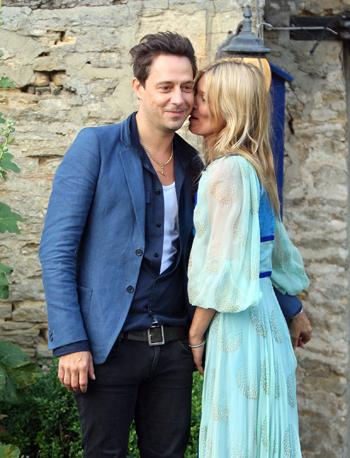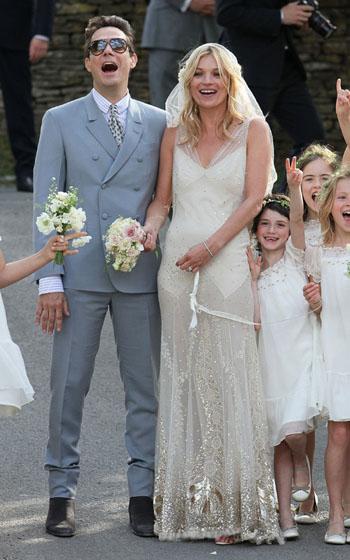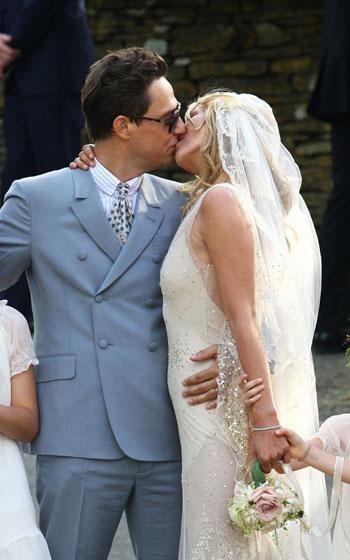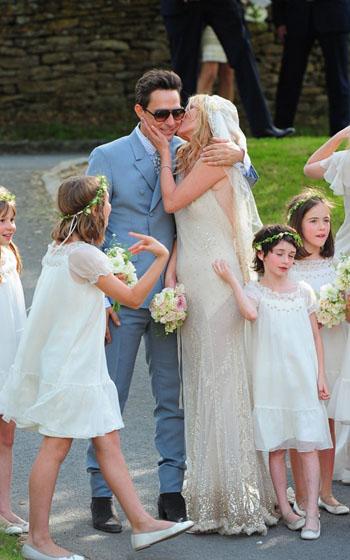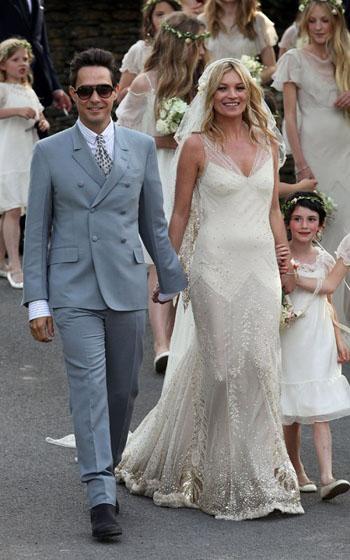 Kate and Jamie were excited, but shone with happiness. One friend told them about Jamie:
With him everything is fine, he married supermodel. What happened to him could be wrong? And one of the locals noticed:
I saw Kate arrived at the church. She looked amazing! Although she always looks flawless! We had a good meet, because she comes almost every weekend in our local pab.I indeed. The photographs by Mario Testino for VOGUE US (September 2011) all are happy!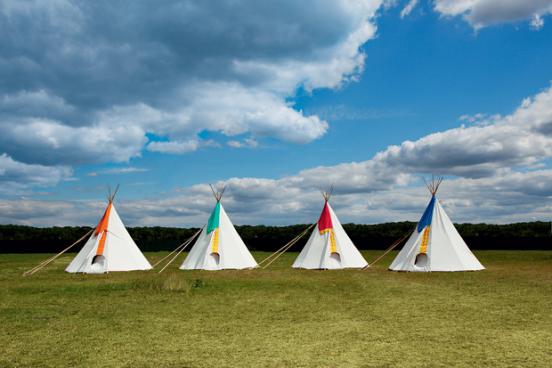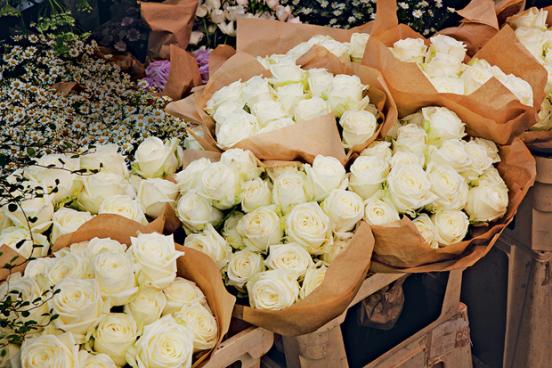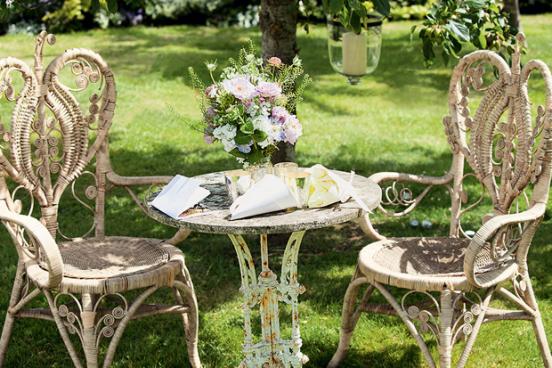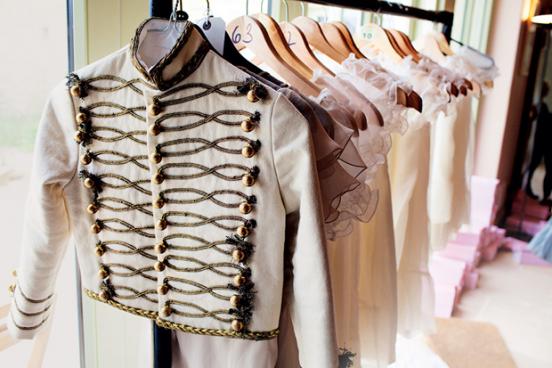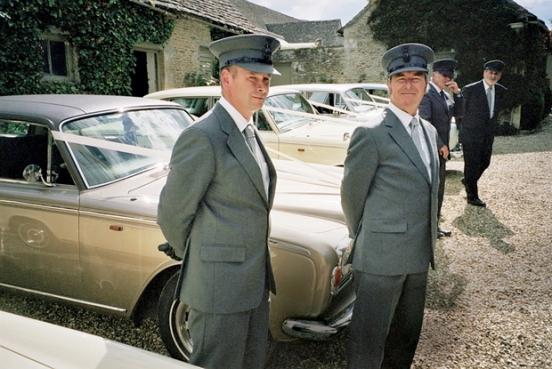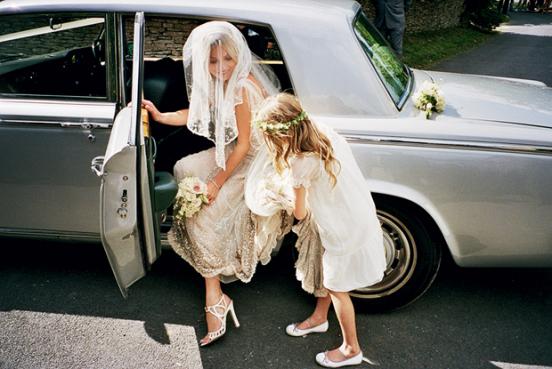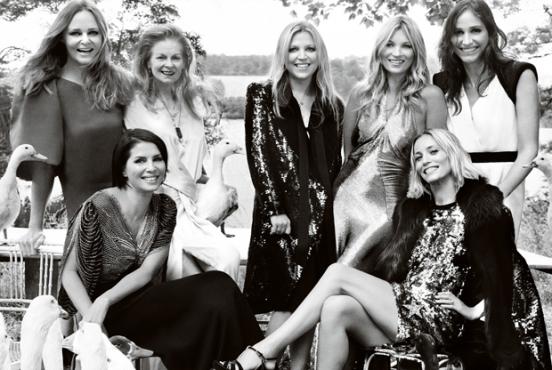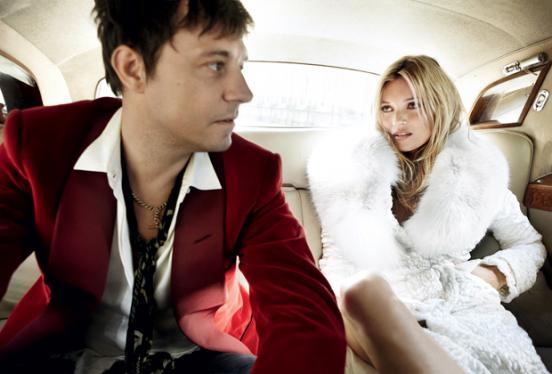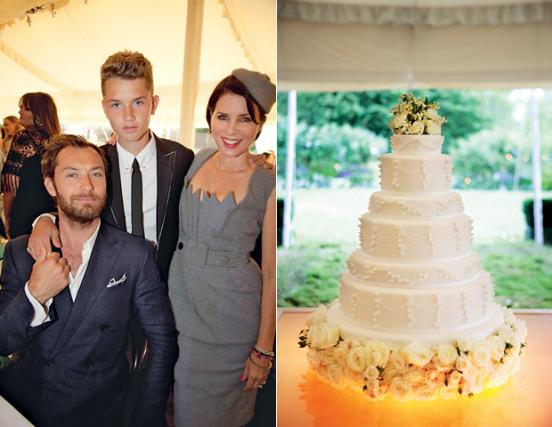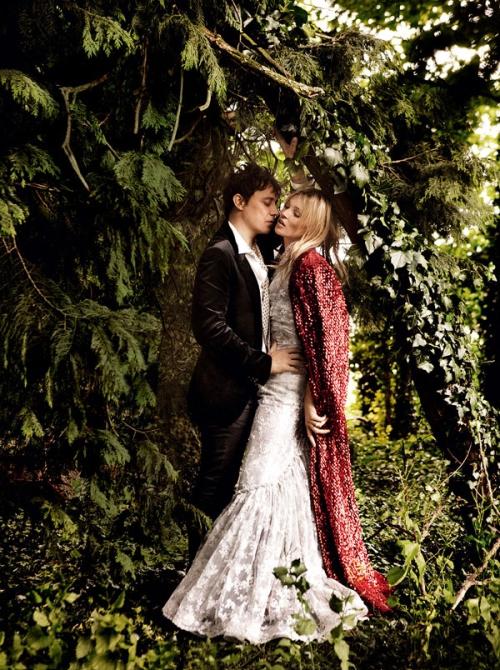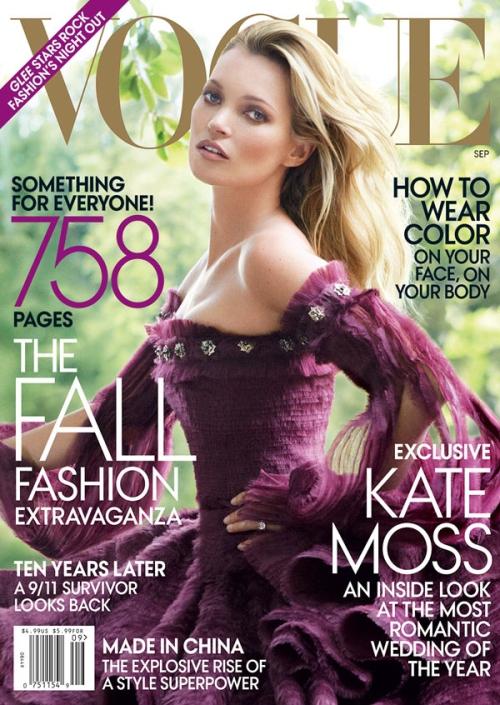 Kate Moss around 15 accompanied by very young bridesmaids, one of whom was the daughter of a model - an eight Lila Grace.
This chic and shine Testino, and I originality Richardson, who seems determined to compete with Testino with the rank of chief photographer of the ceremony. Terry upload photos to your blog. Slightly alarming immutable position with a raised thumb and the smiling face of Terry, if the photographer said, "Shoot me in the background of the stars." But that Terry Richardson! As they removed the photo you can see that the wedding was a success. I hope that the newlyweds would be doing great! We wish them luck.