Yesterday I wrote about the updates in the youth fashion, where casual mention anything about men's fashion. Let's take a closer look now that fashion designers offer a strong half of mankind.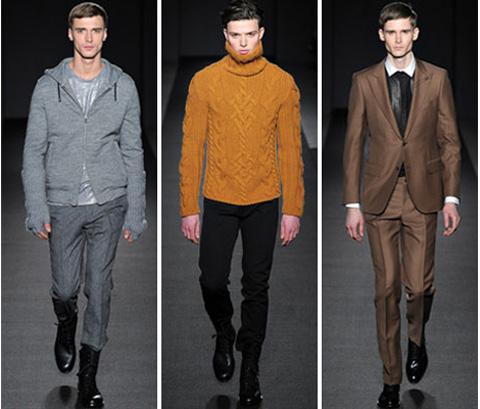 Military style is still in the display of men's fashion. This is not surprising, after all the things with a touch of military uniforms give men brutality. Collection jacket, coat a greatcoat was represented by Giorgio Armani and Alexander McQueen, as well as other leading designers.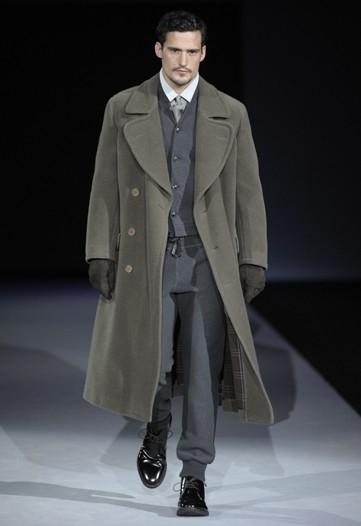 Not without a certain percentage of eclecticism. Louis Vuitton and Giorgio Armani have combined different styles.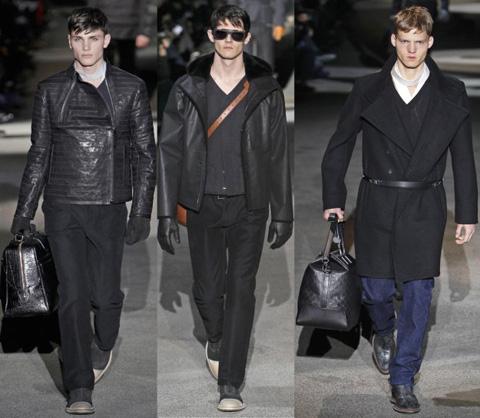 Silhouette of the top menswear preferably fitted with the exception of outerwear that preserves straight leg.
Fur is one of the trends in menswear. Finishing ermine, mink and fox on cowhide peak of popularity.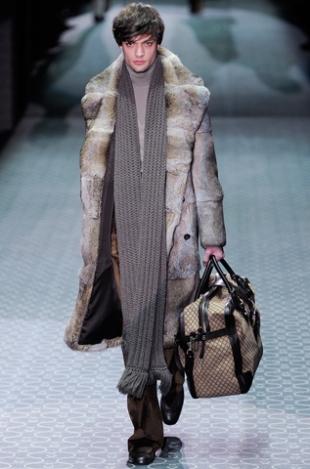 No less popular and leather. Gucci offers a model of crocodile and ostrich leather.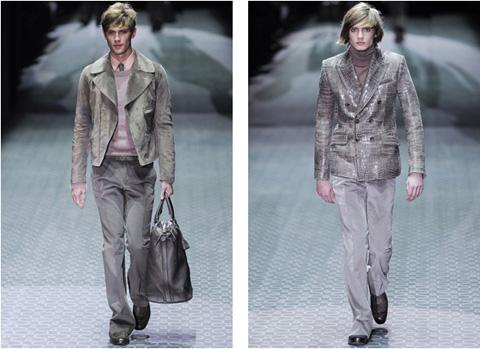 Another trend was the fall men's fashion vest. A variety of options offer almost all the designers, and Louis Vuitton and John Richmond show how even wears a vest top coat.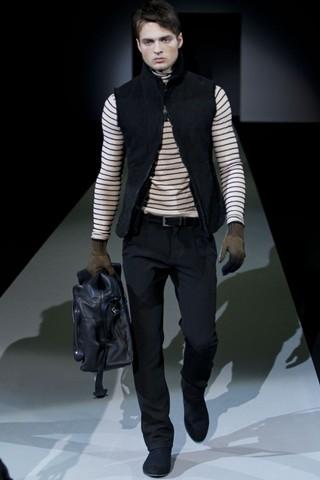 The most popular color this season, designers have recognized the gray with all its shades. But it is not forgotten and bright palette of blue, red, green, yellow.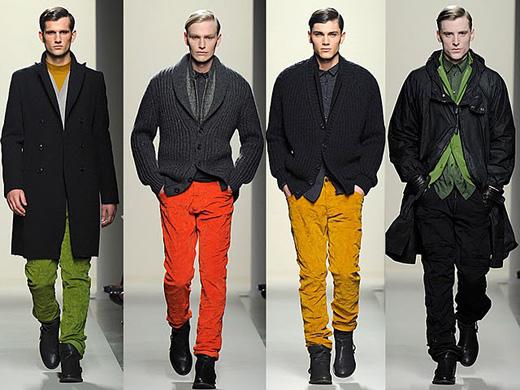 Among the prints in the display cell and strip. Solid fabric decorated with ironic slogans or logos of iconic brands. For example, how did the designers D & G, T-shirts adorned logo Coca Cola.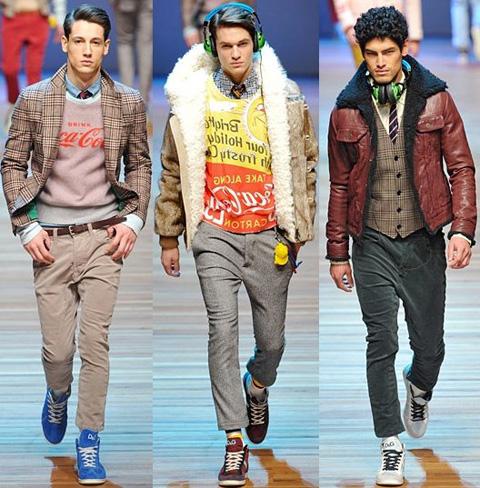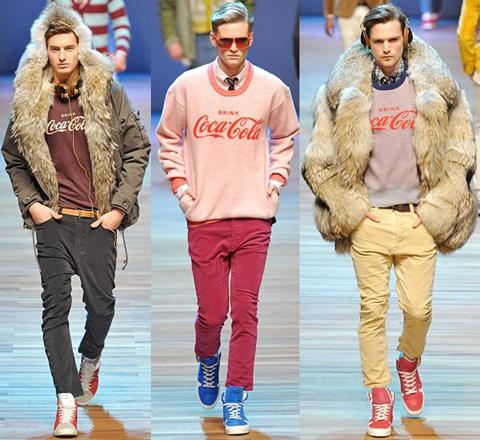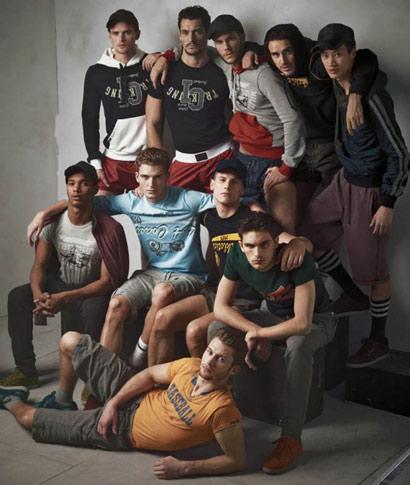 Designers Dsquared² inspired "Wild West." Hats, sunglasses round shape, denim and layered clothing - all signs collection by Dan and Dean Caten. Jackets and coats strict forms combined with jackets, aprons and jeans, having twisted seams. As accessories offered leather belts, scarves and hats.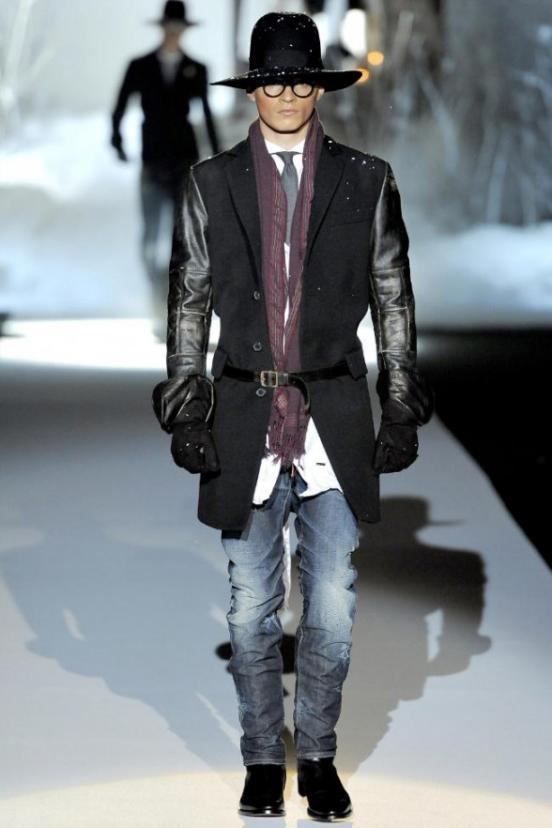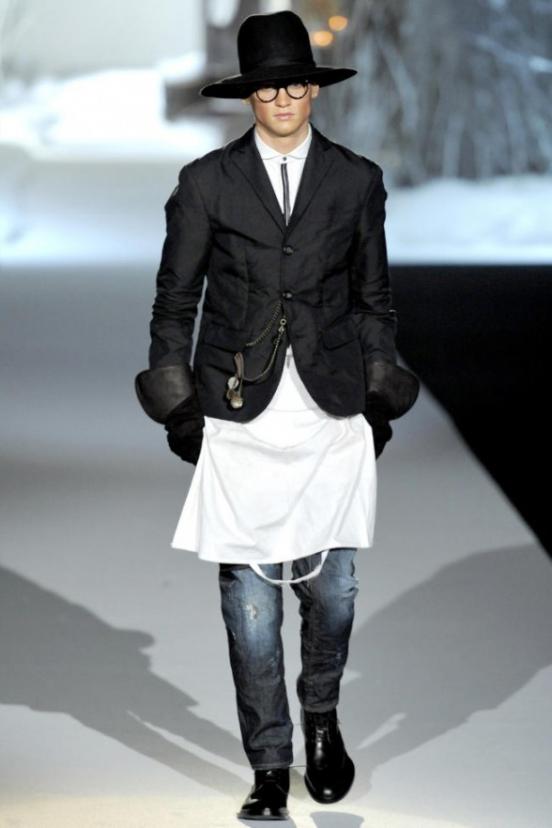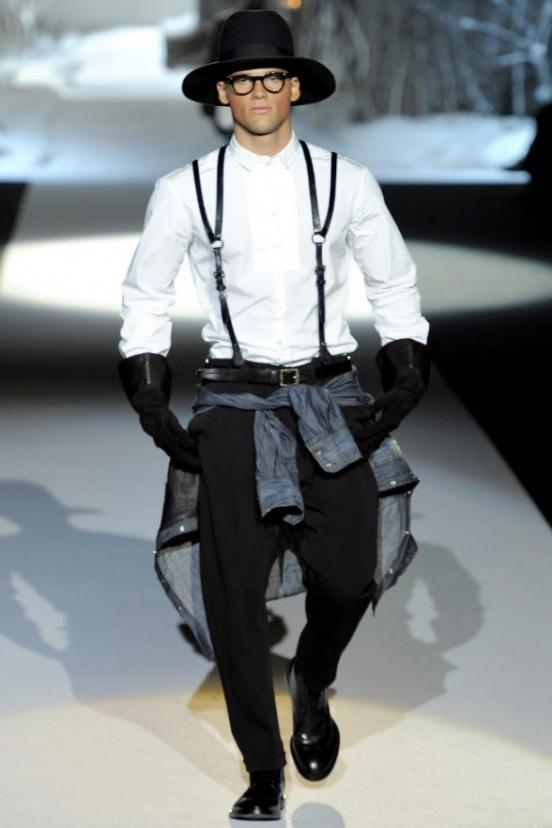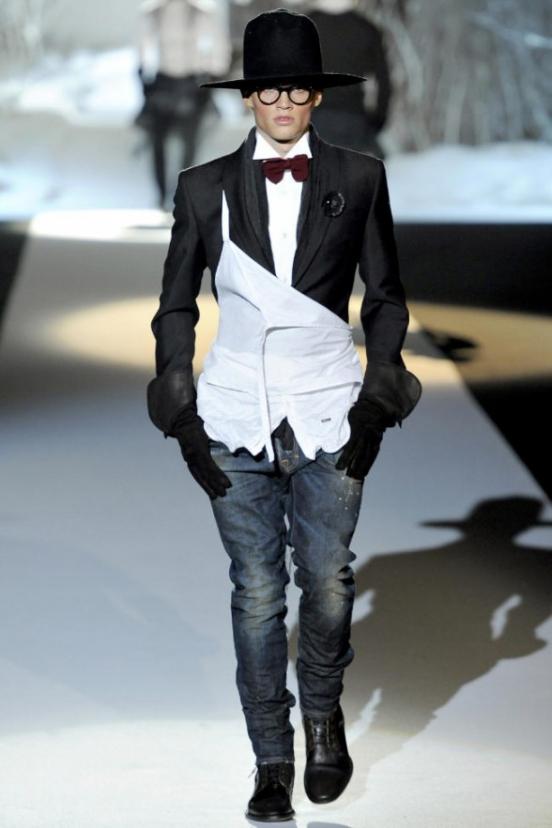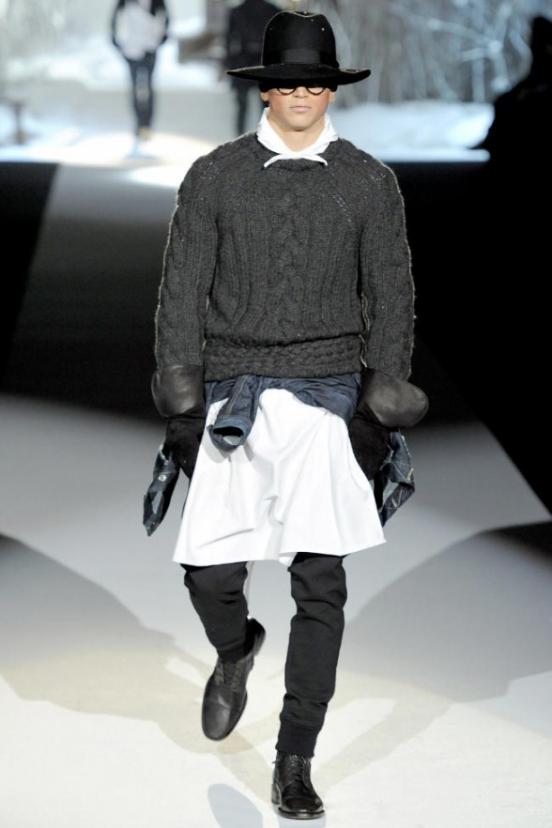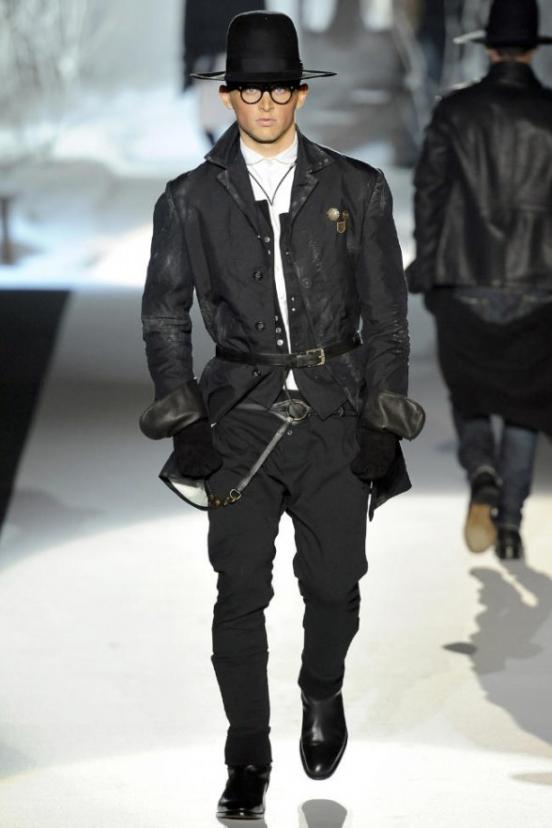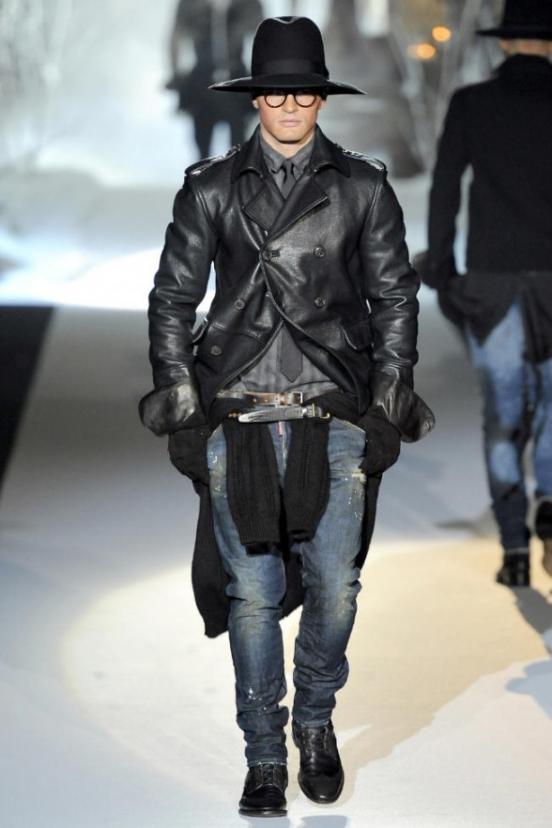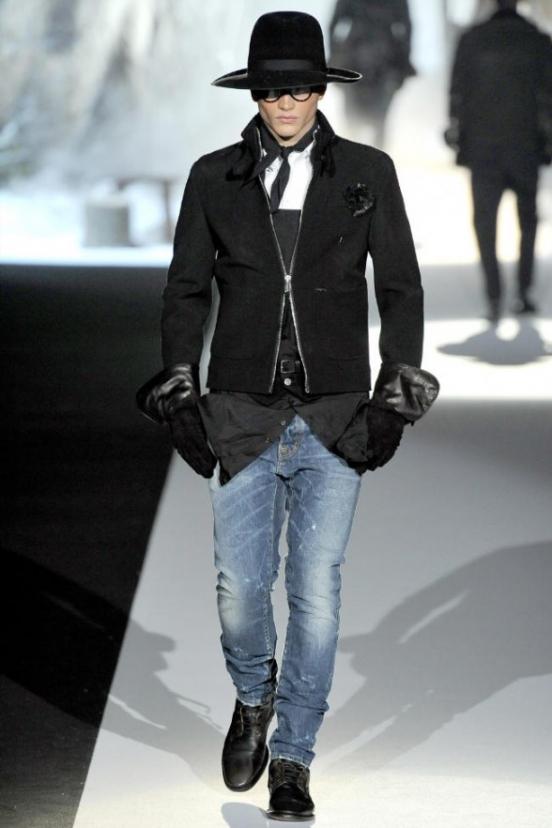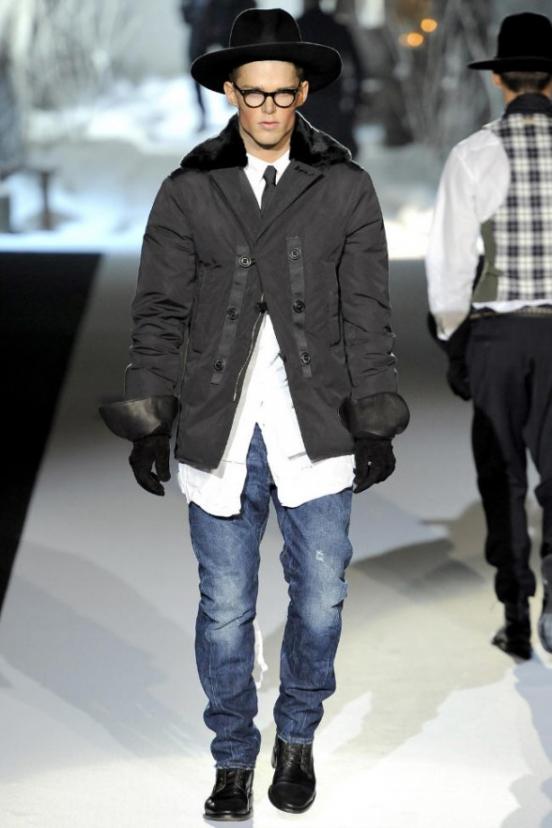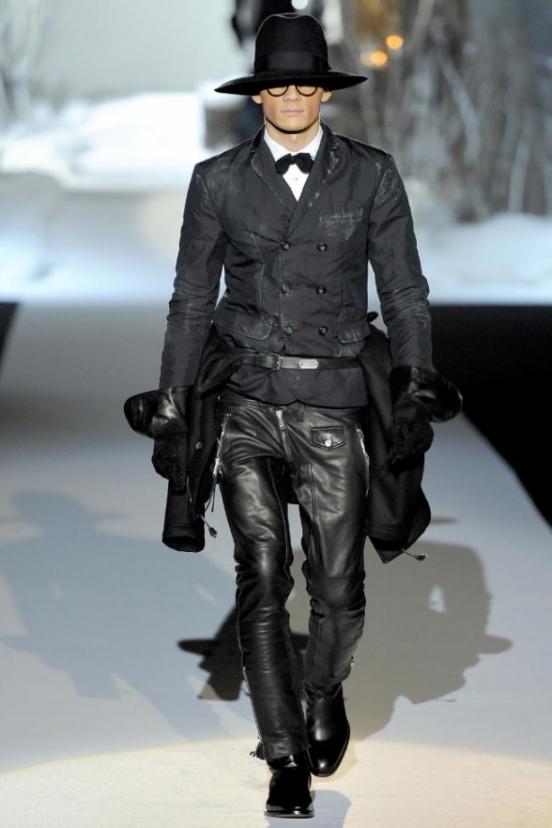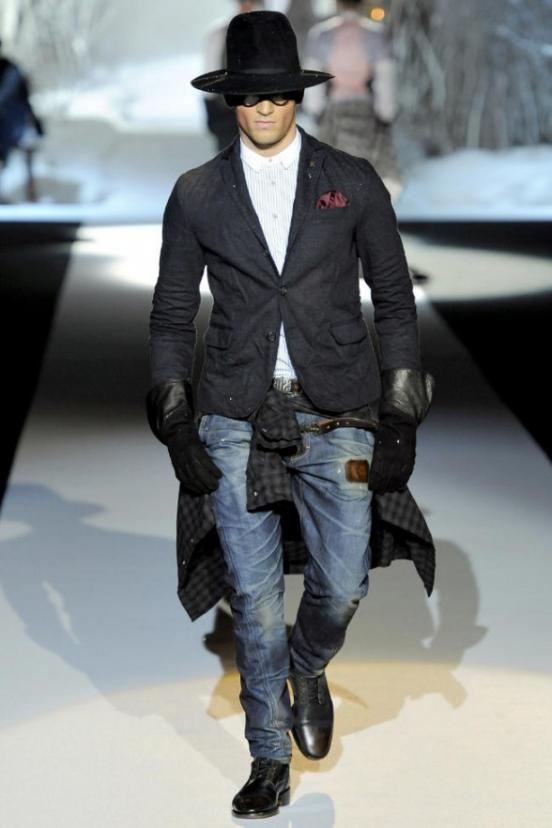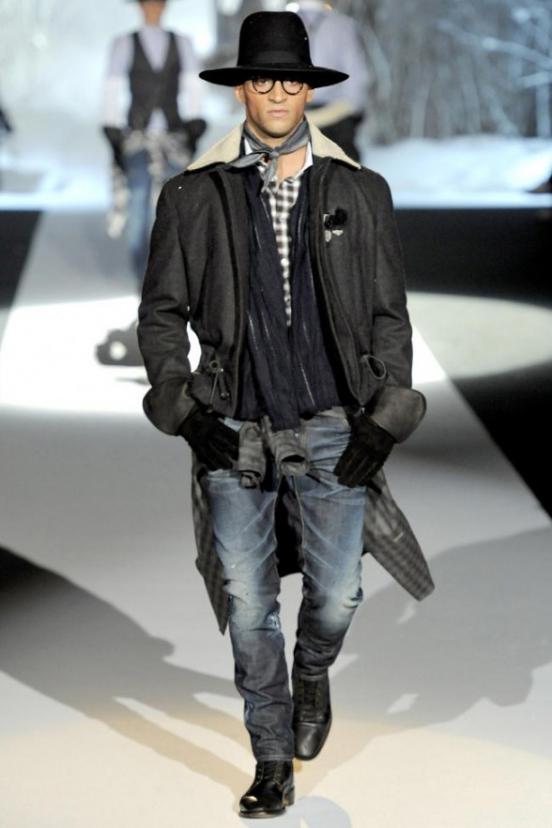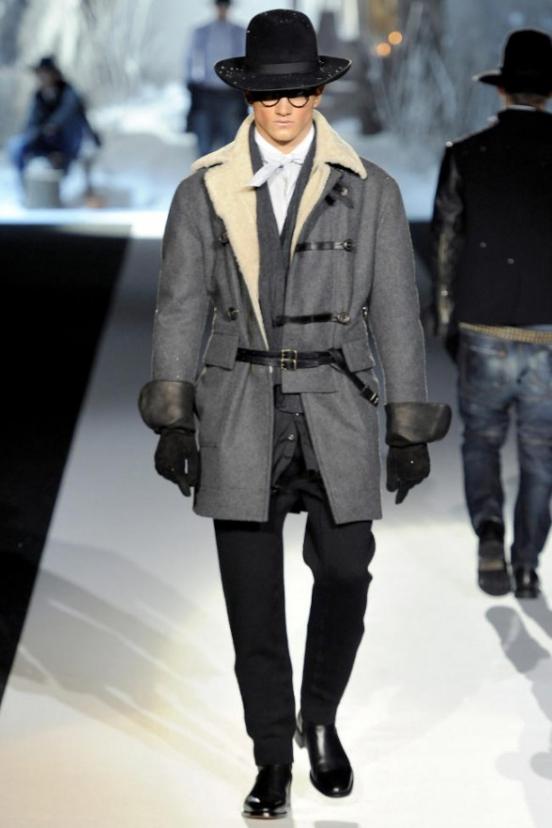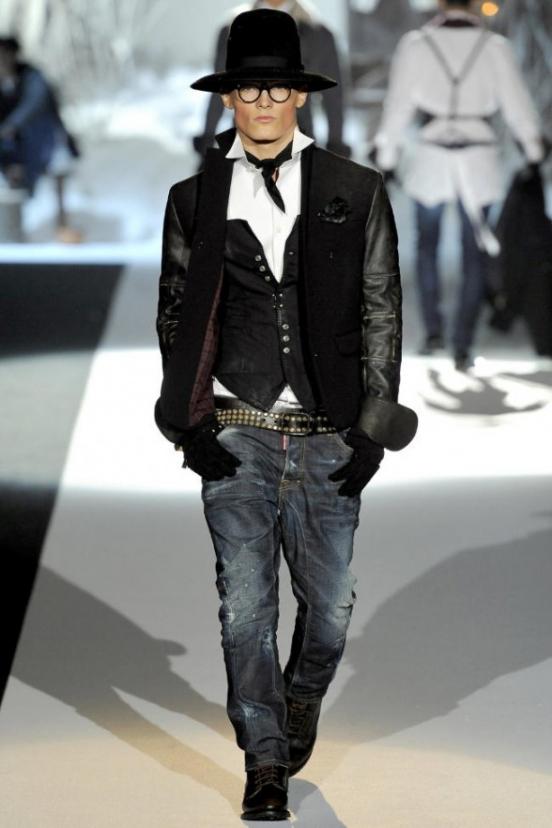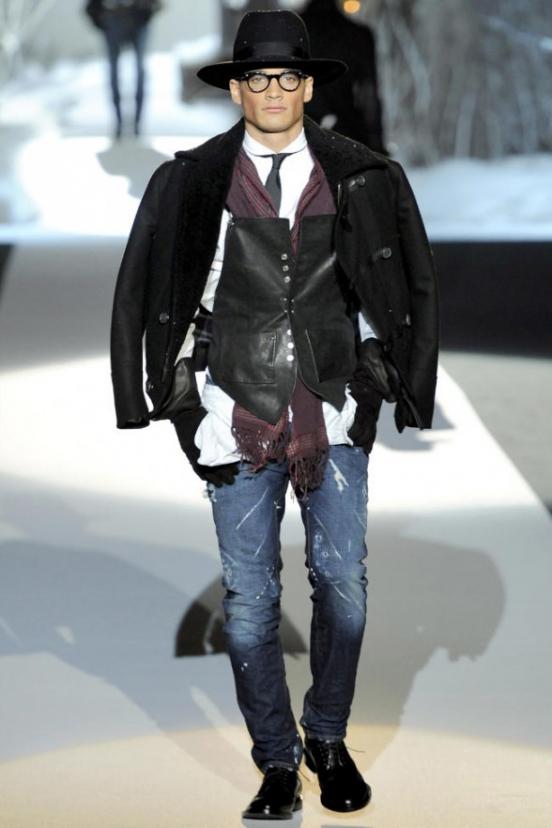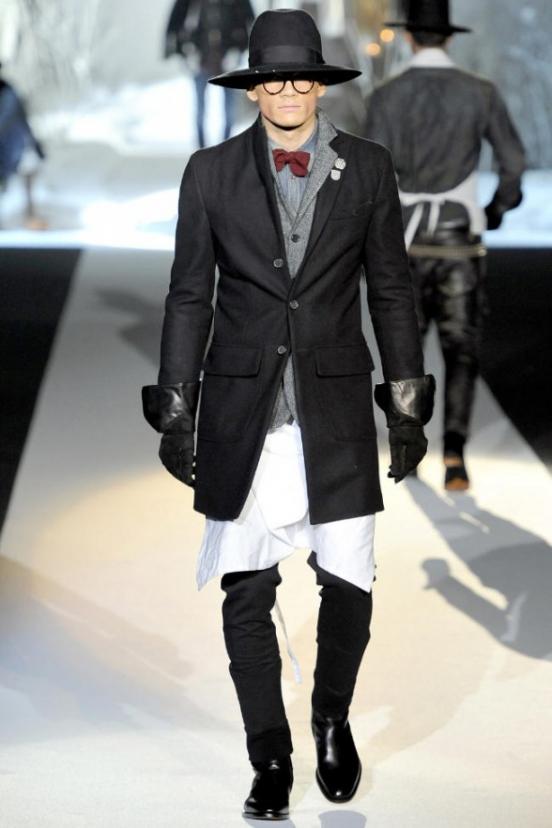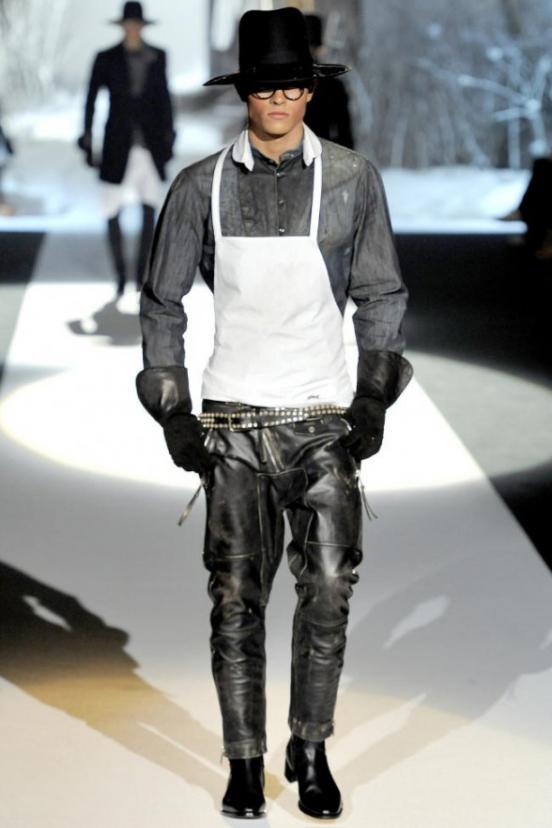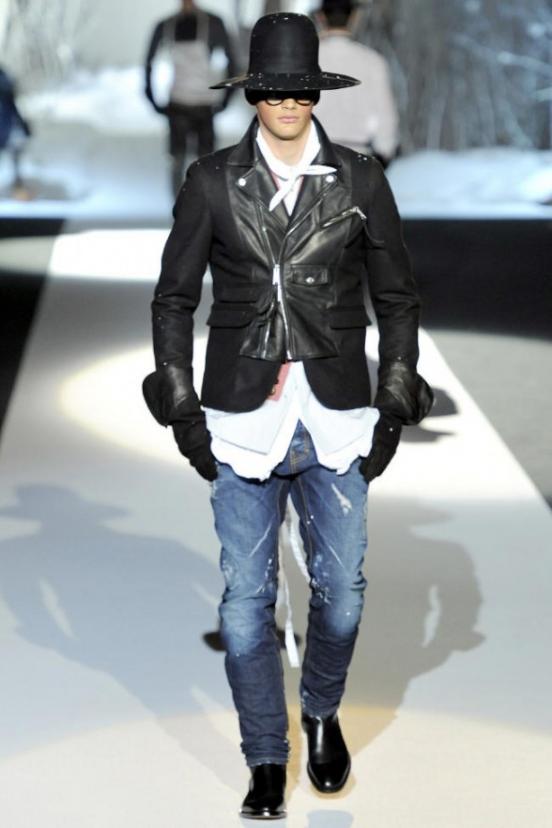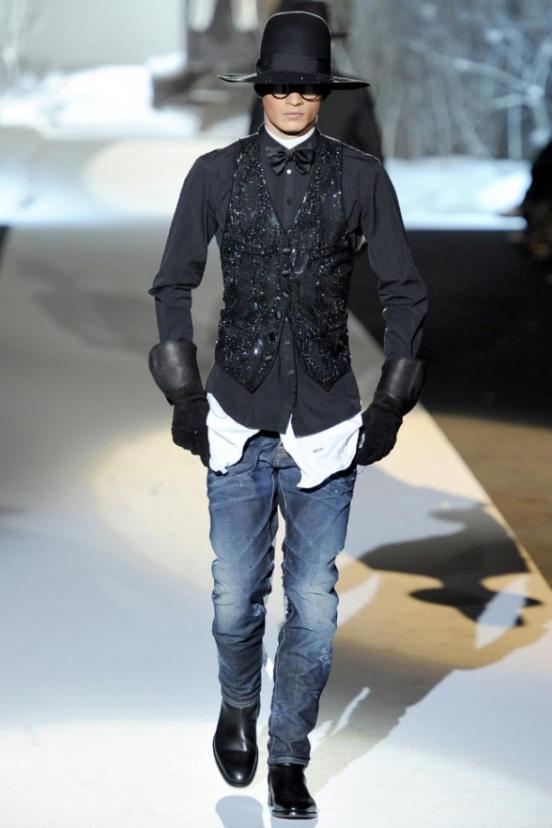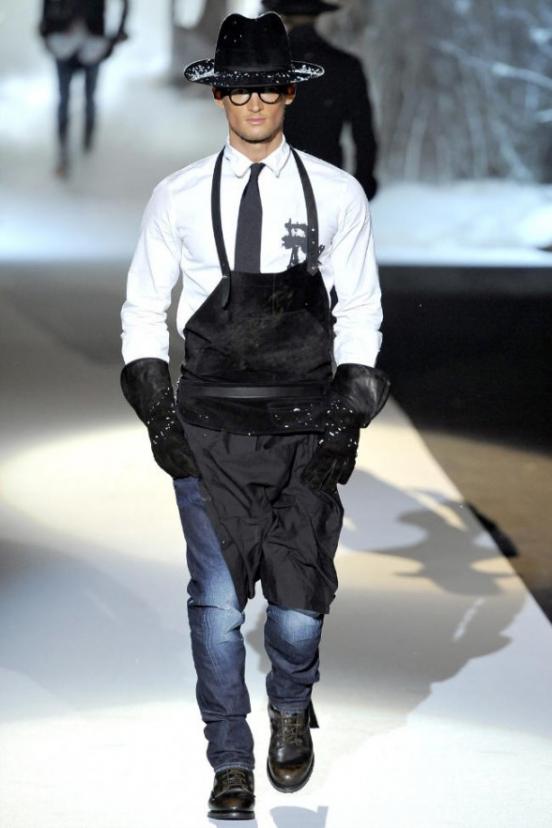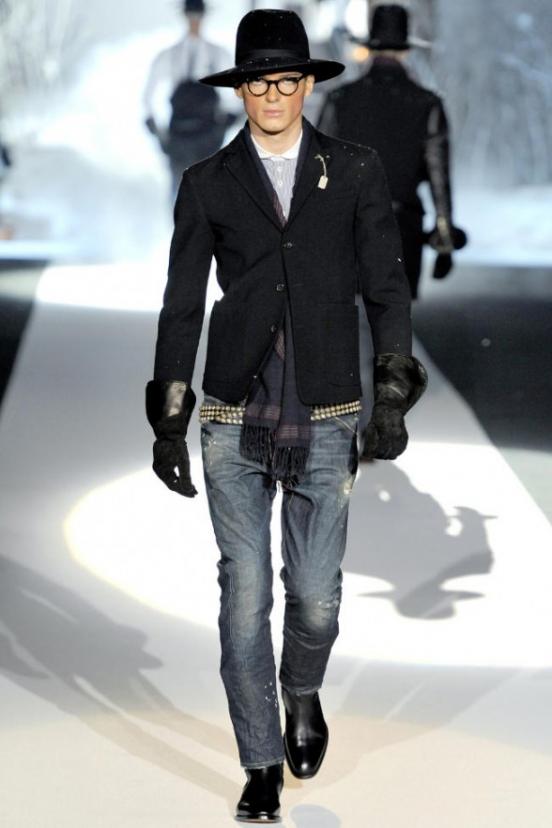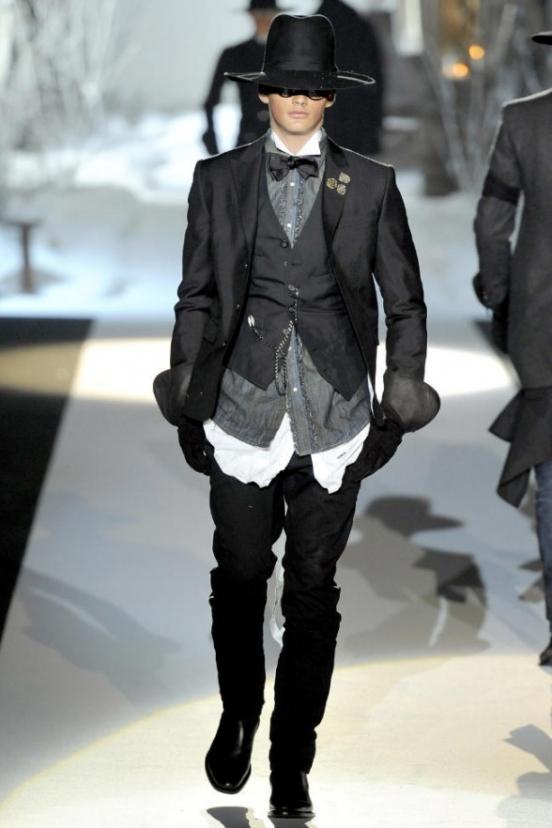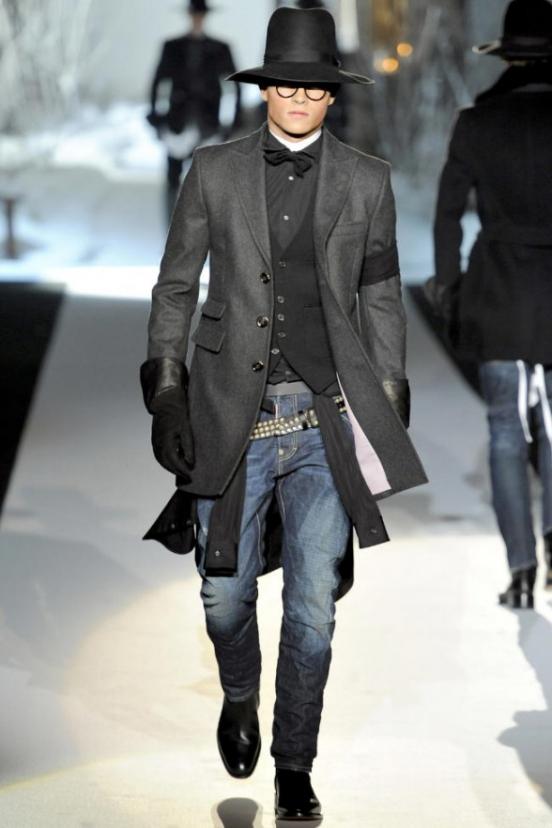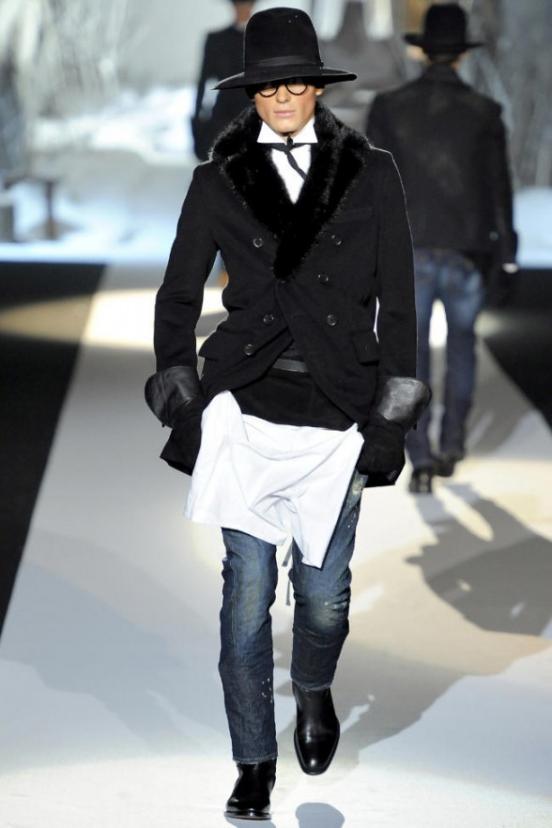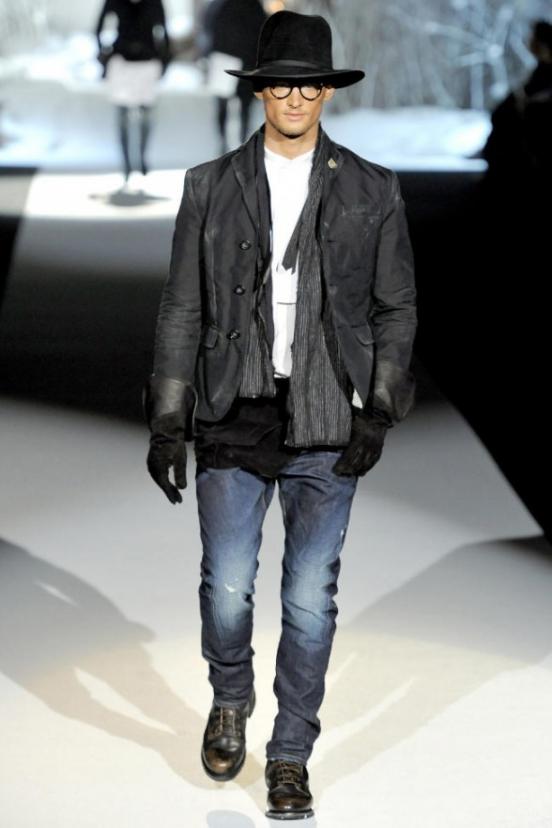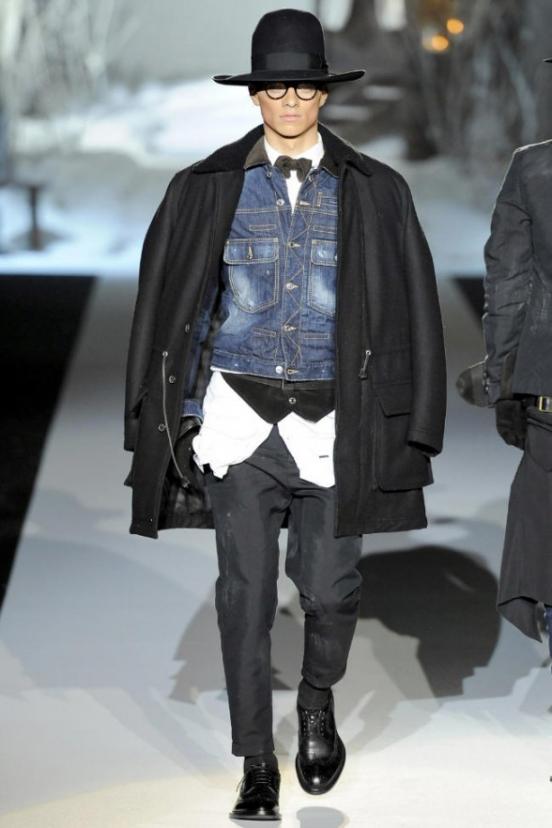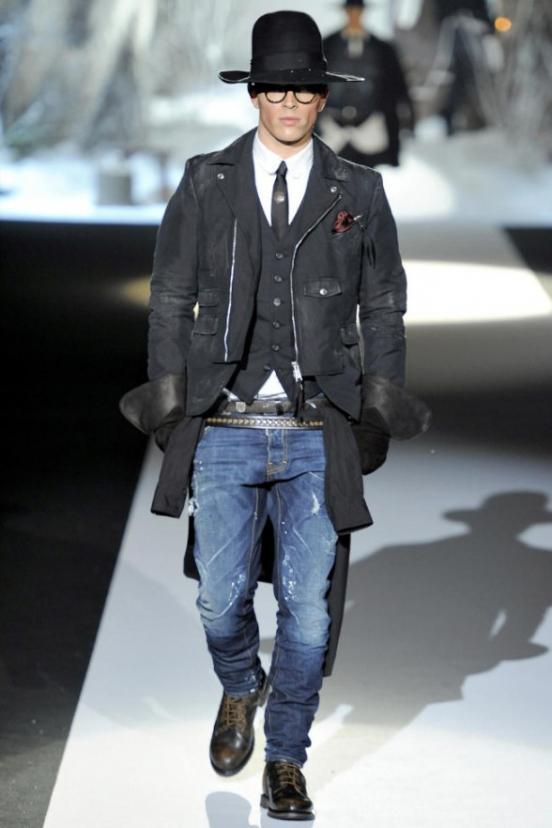 Duckie Brown sees a fashionable man in loose fitting, offers forget about tight pants and tight forms. But the offers focus on individuality. The large collection of designer sweaters, loose jackets and coats, slacks.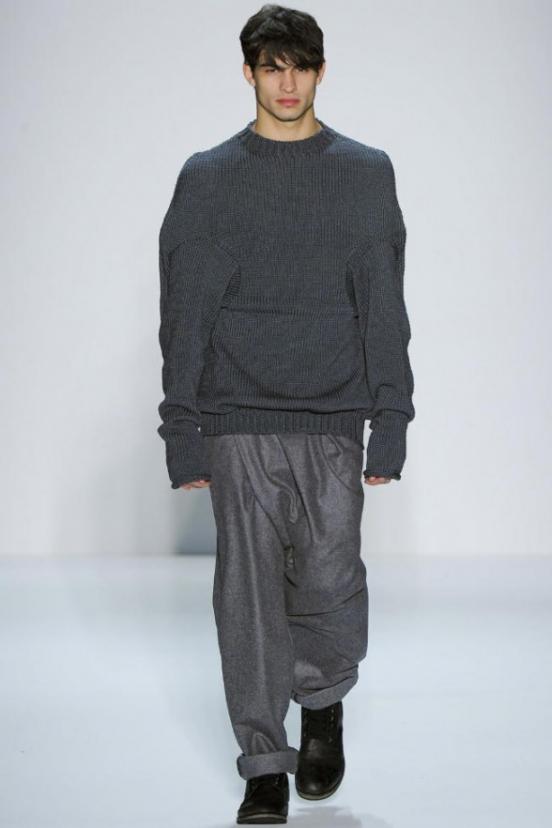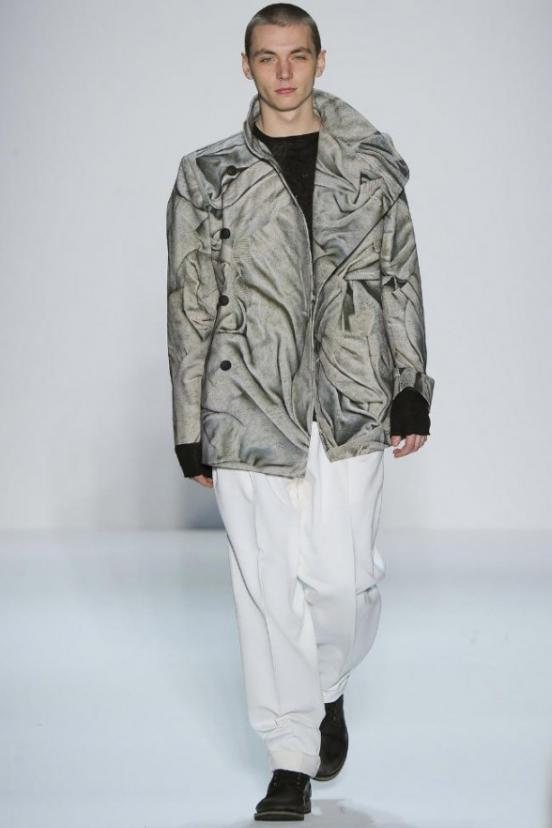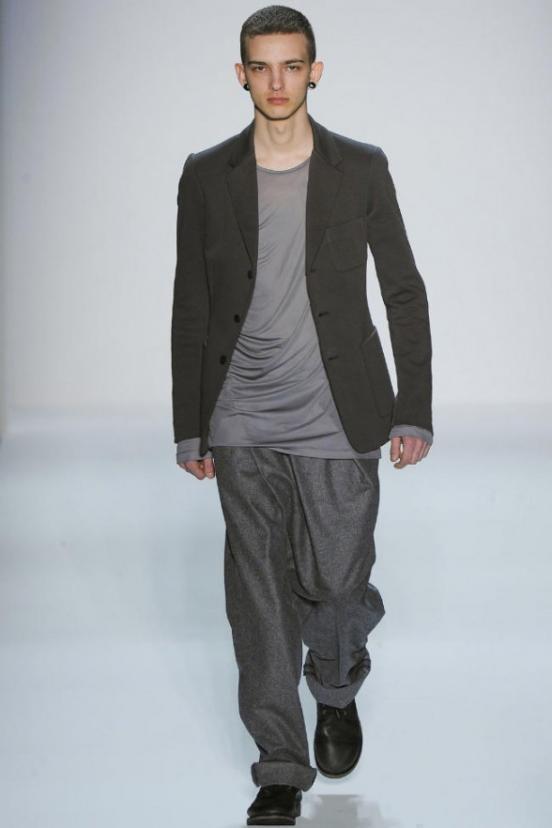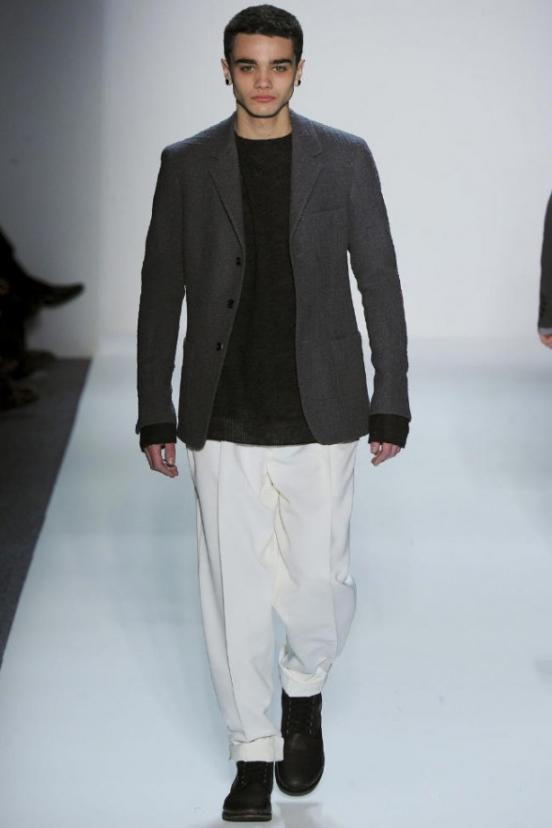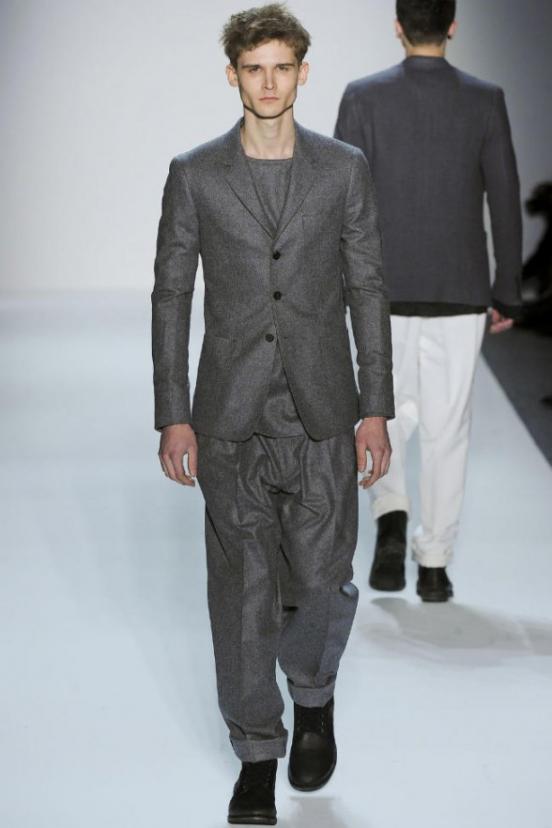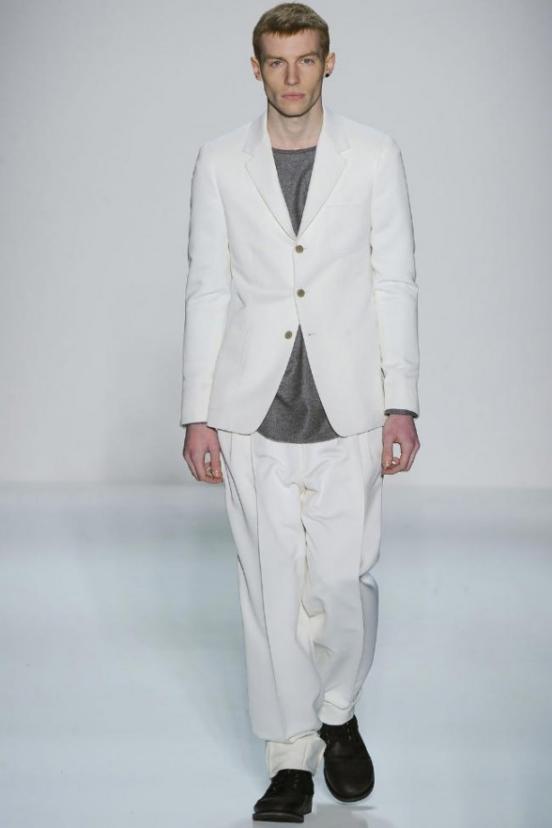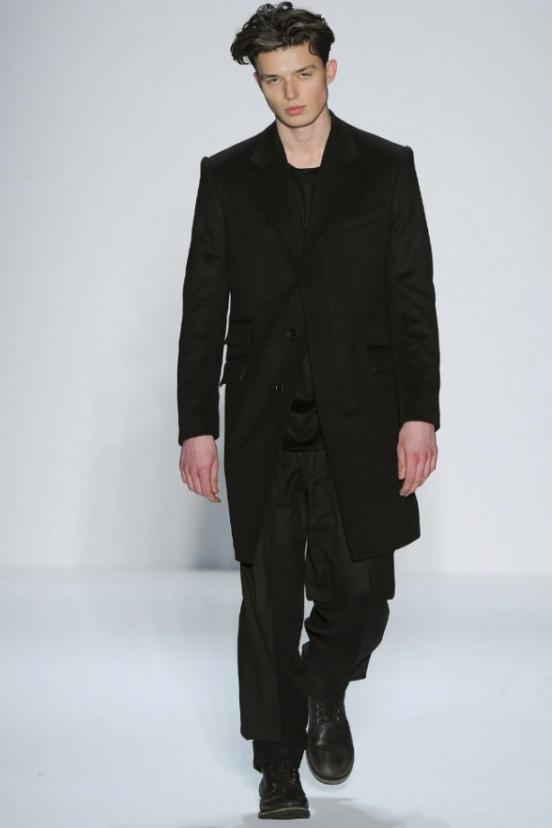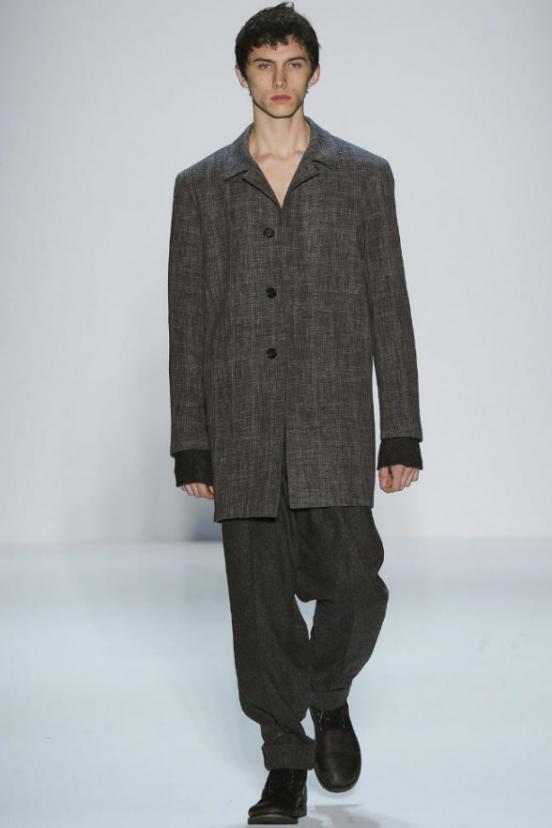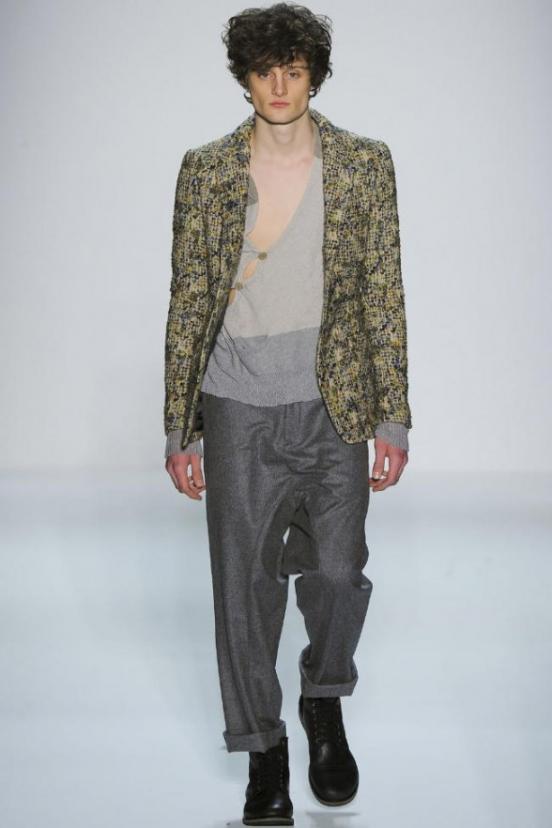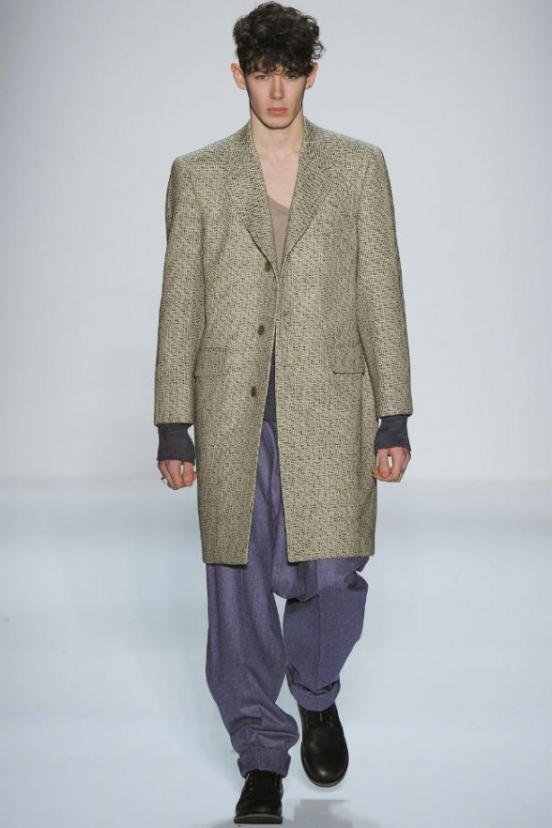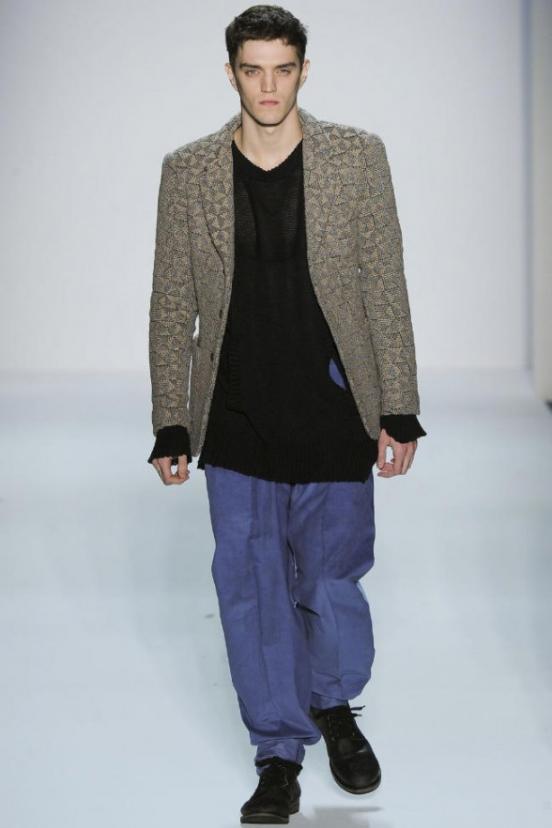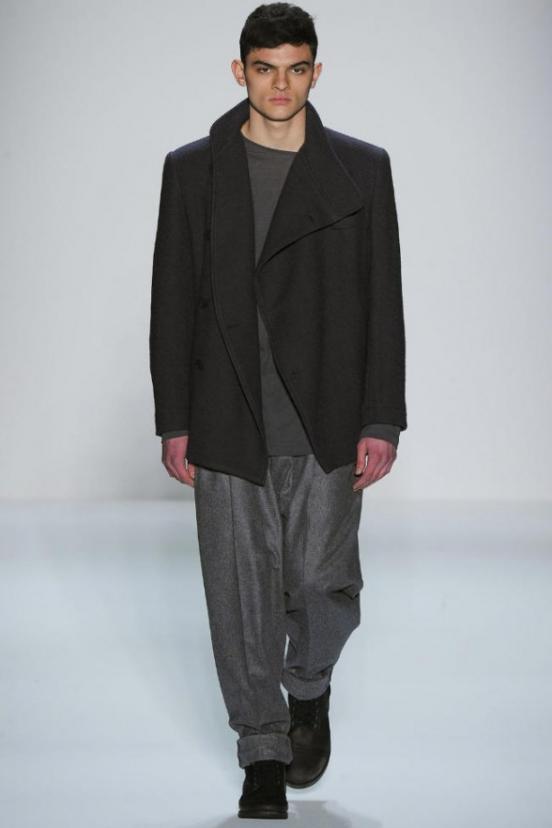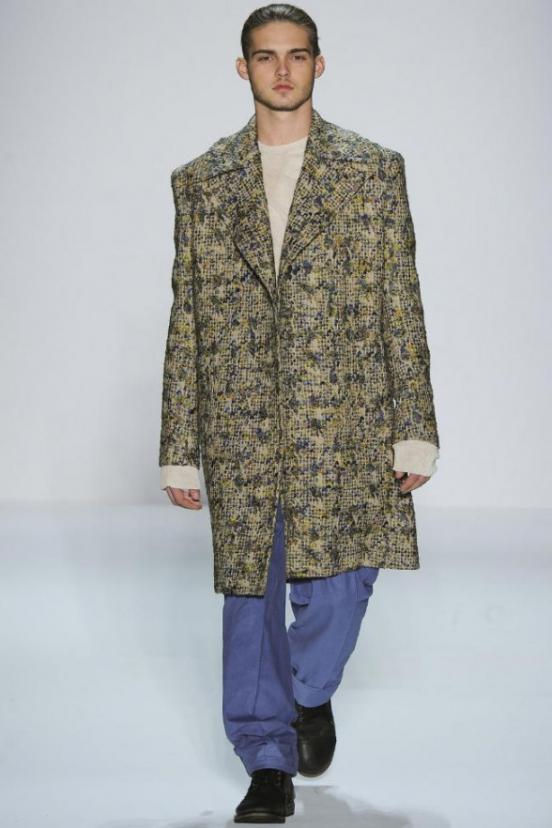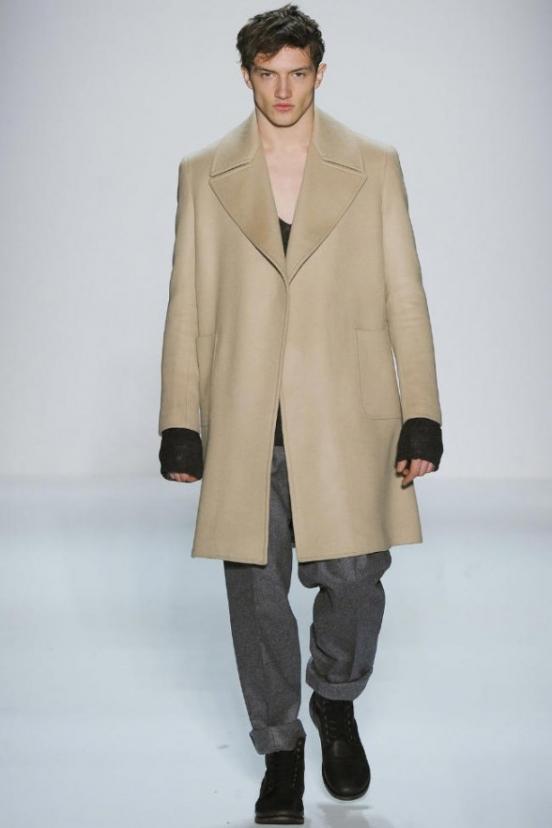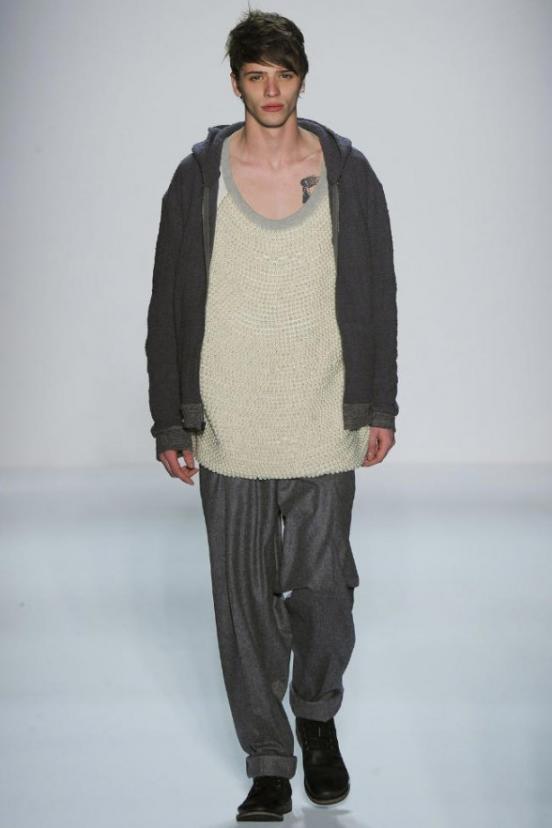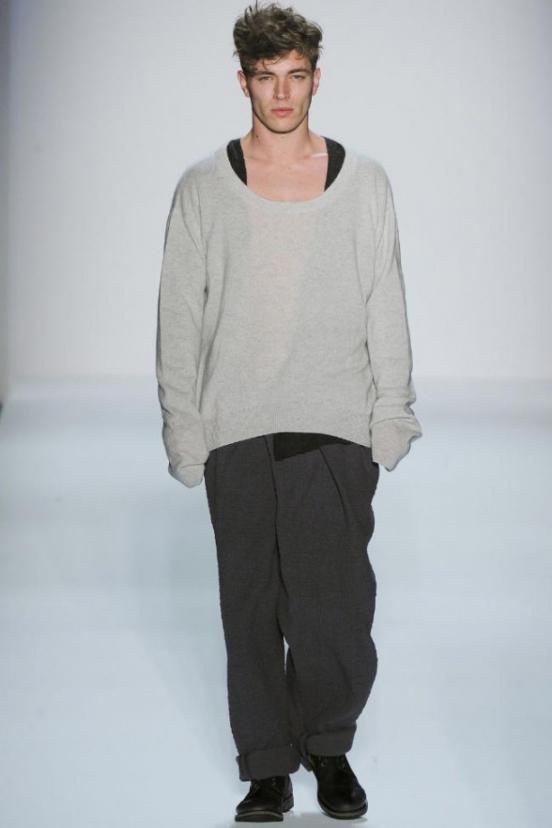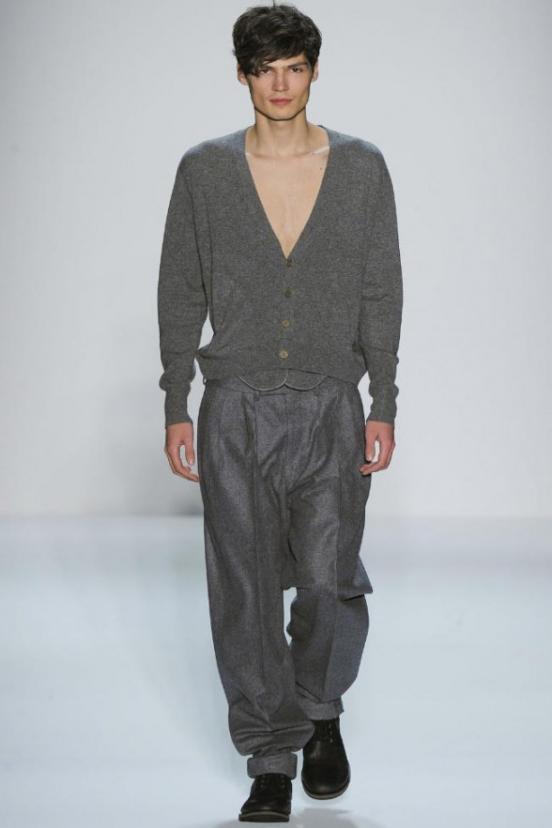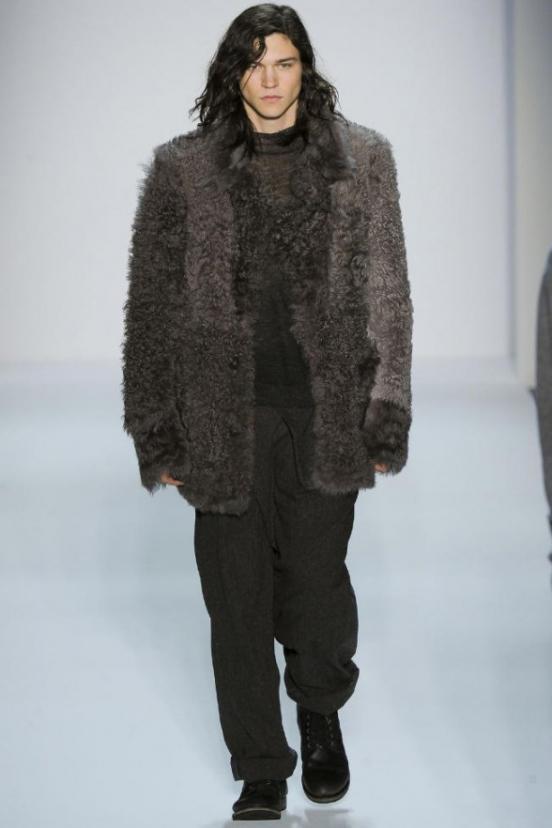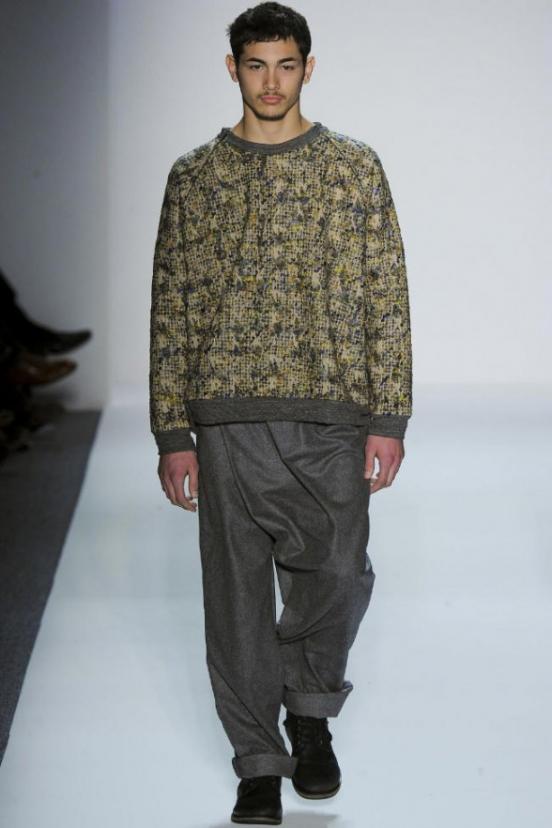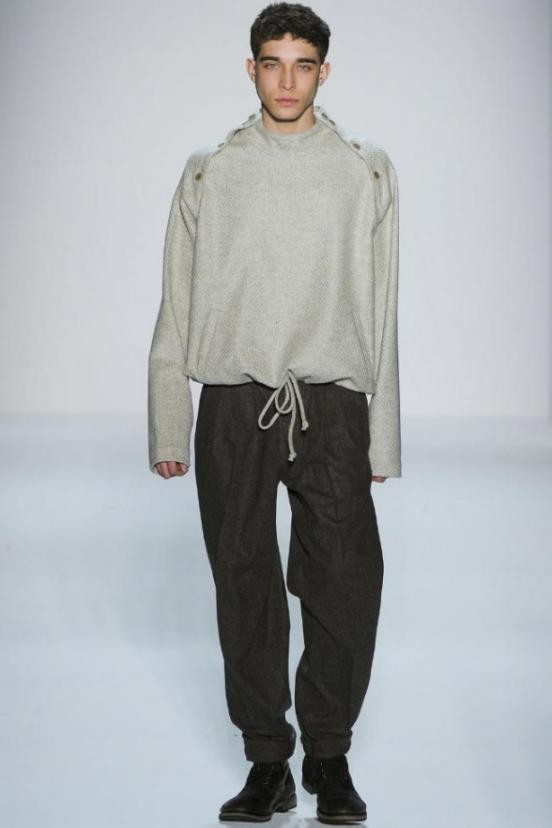 But Chanel designers adhere to the opposite opinion, offering men fitting sweaters and jackets and tight pants.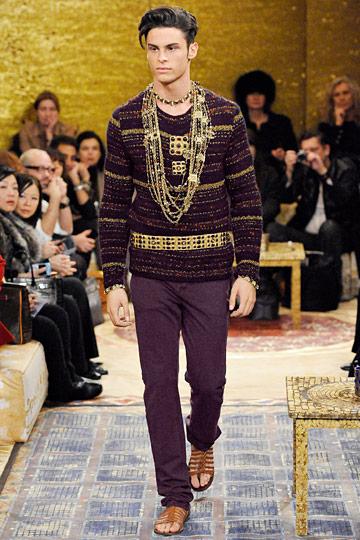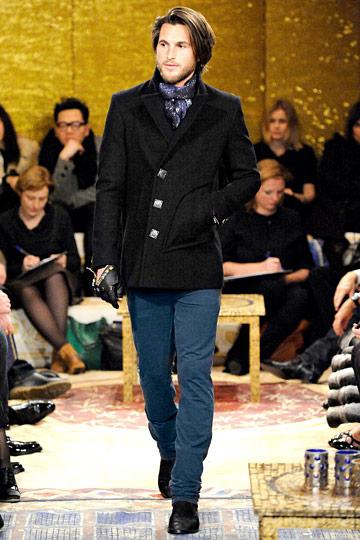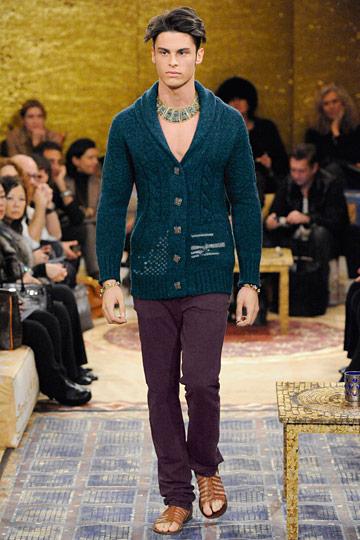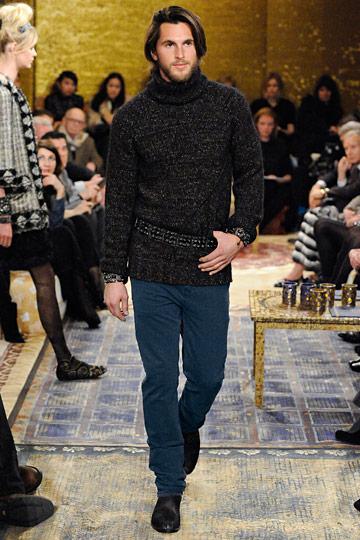 Brand Burberry Prorsum men working on the collection, decided to go to the experiment, using a variety of styles and colors. To the public were made bulky items, which according to the designers, are highly relevant.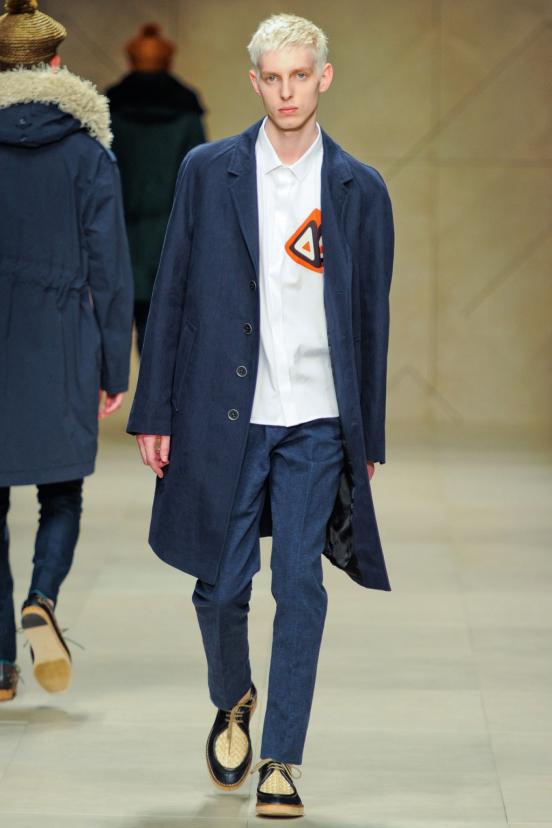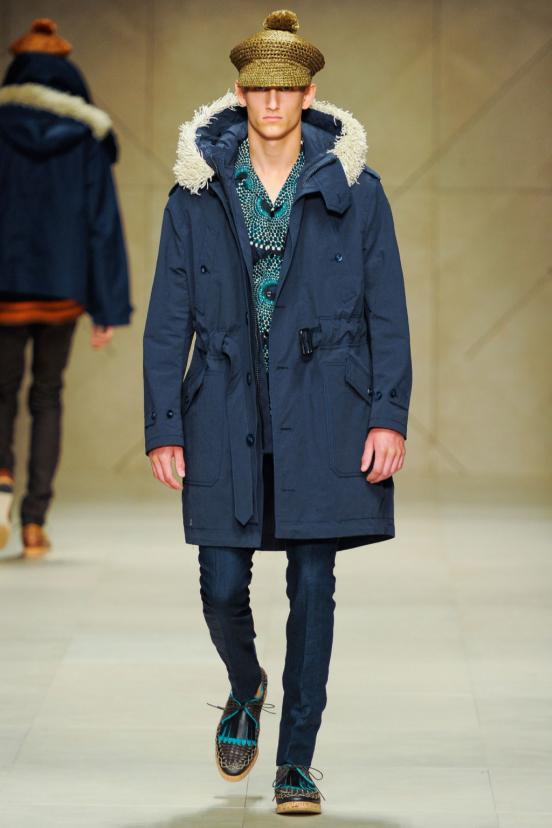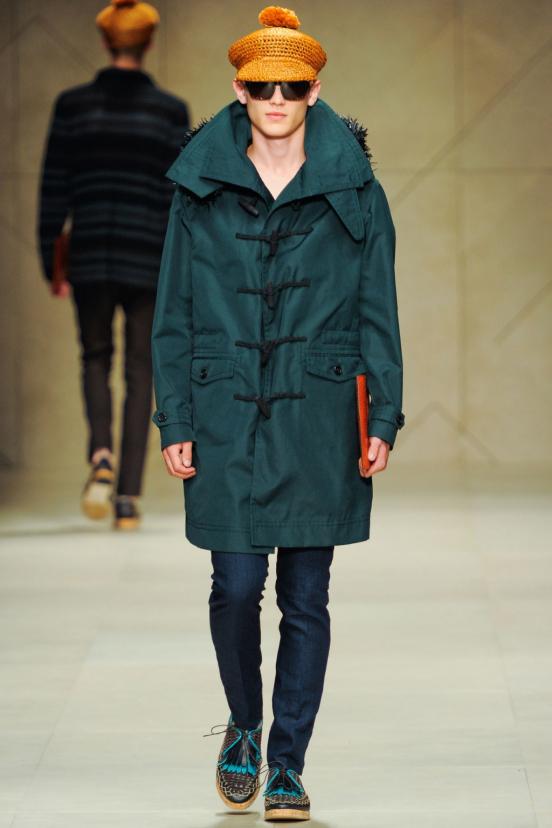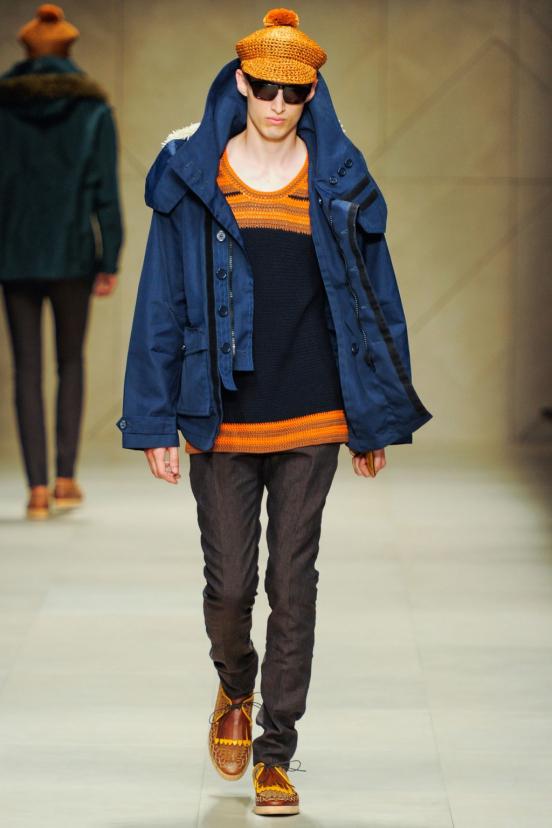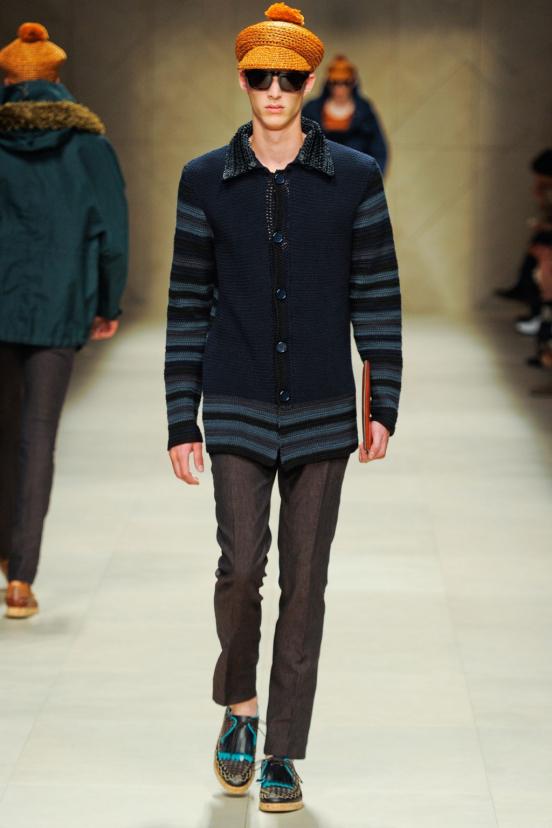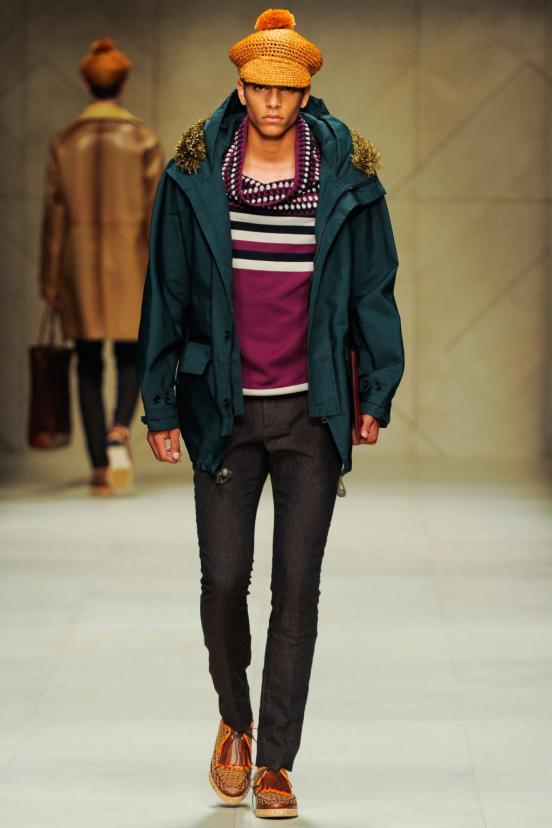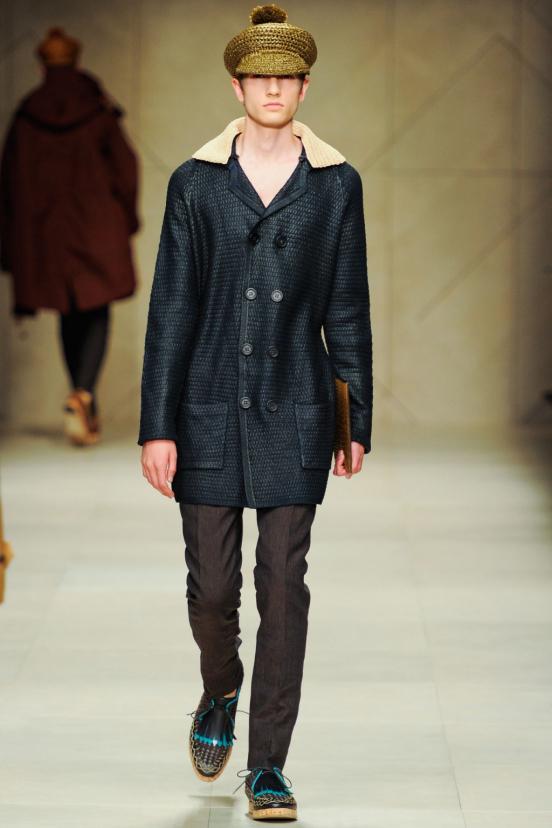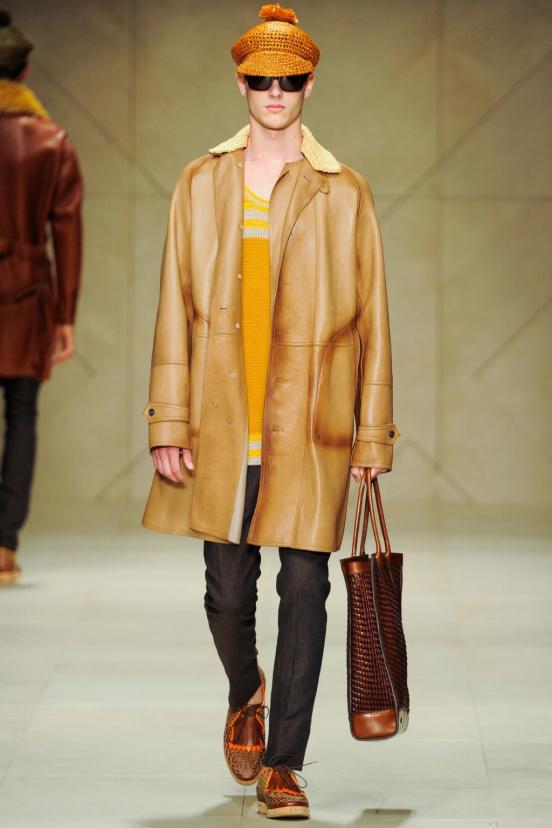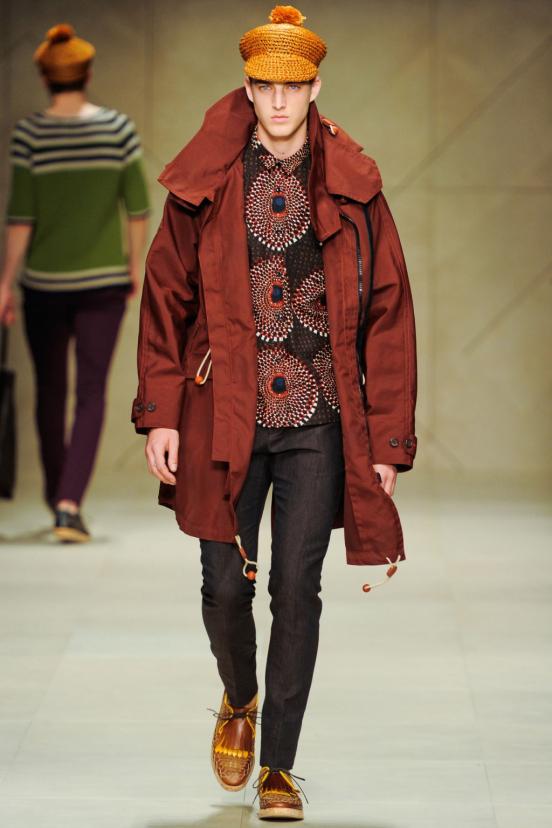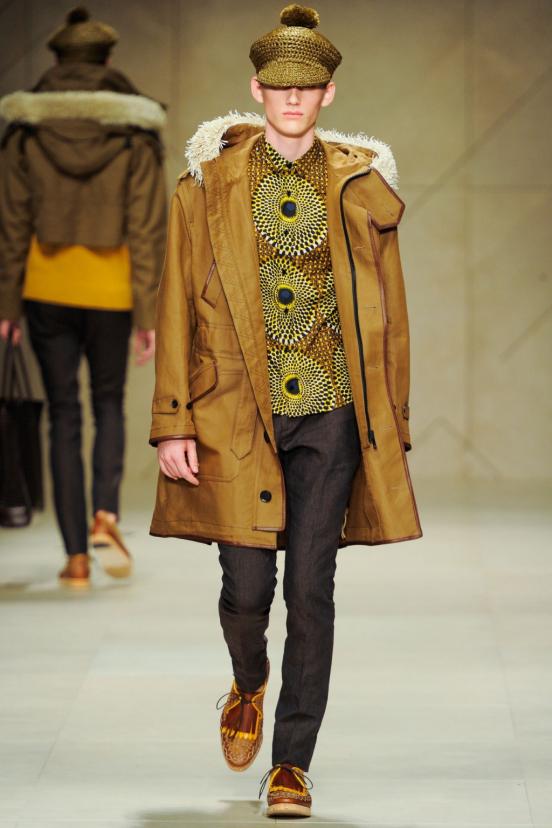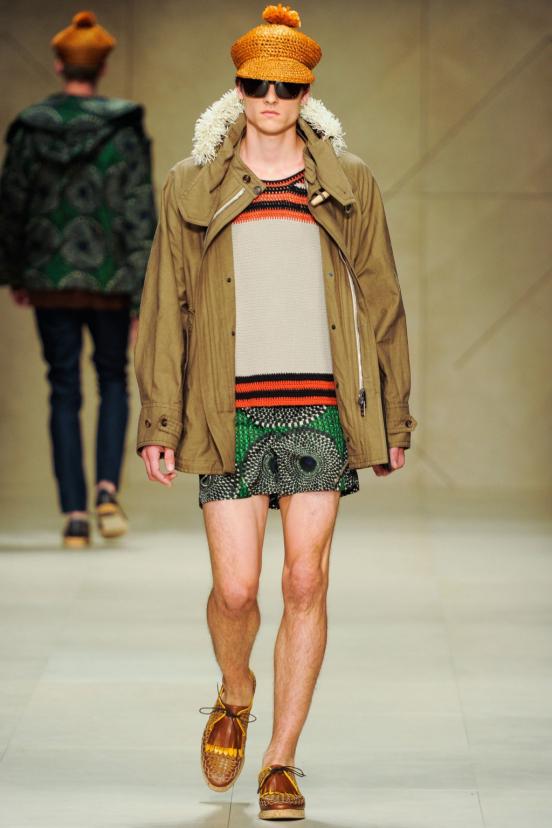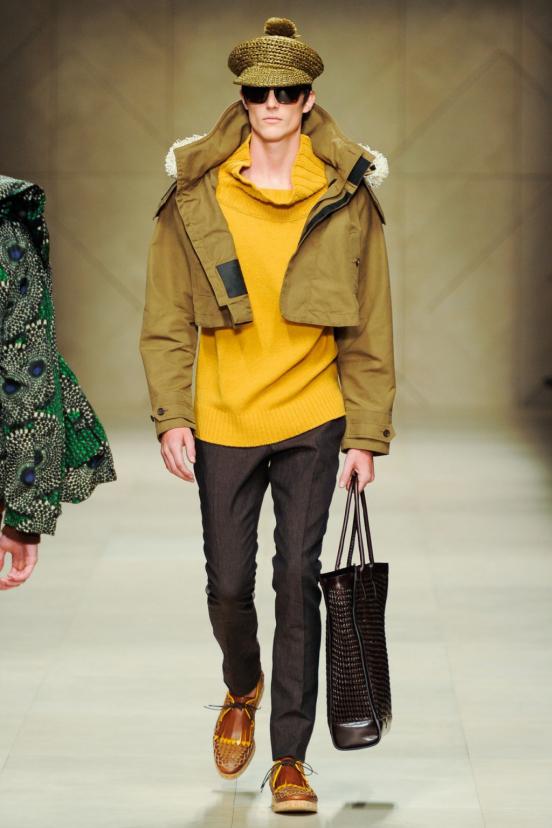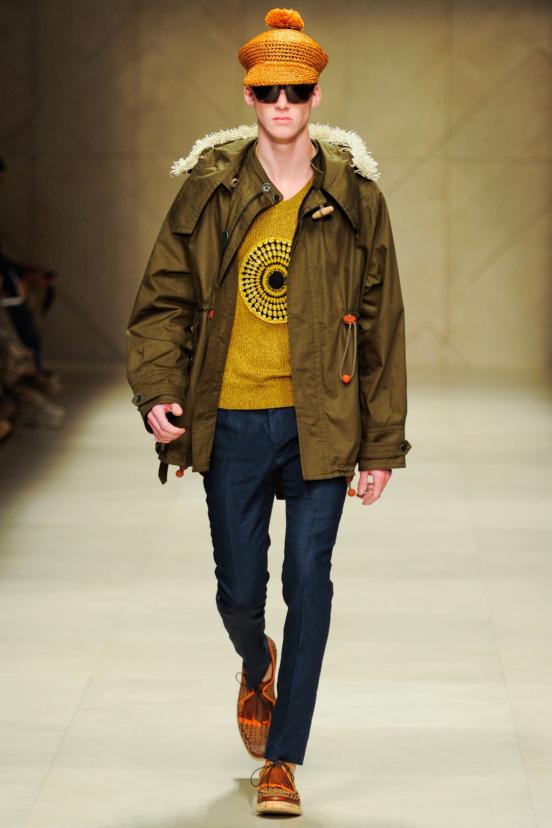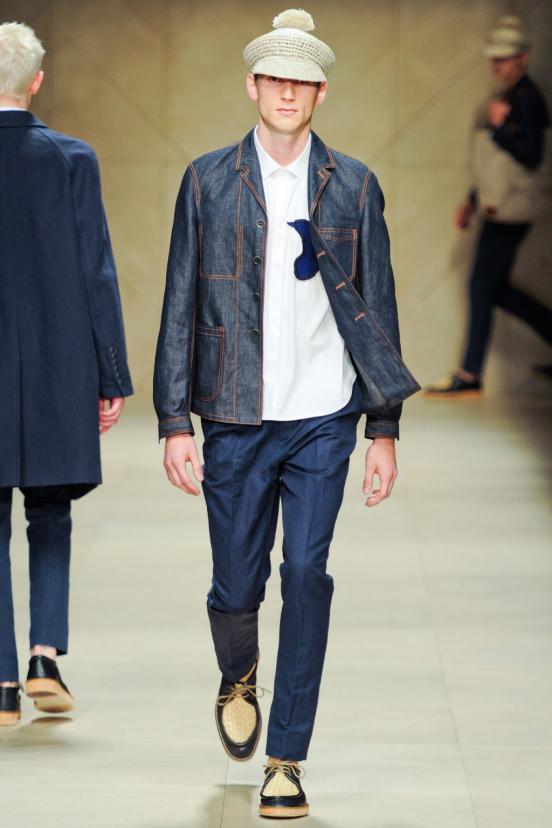 According to Robert Geller, in the work of the men's collection he was inspired by the film directed by Luchino Visconti. The designer was able to convert images into luxury in casual style. All clothes are high quality.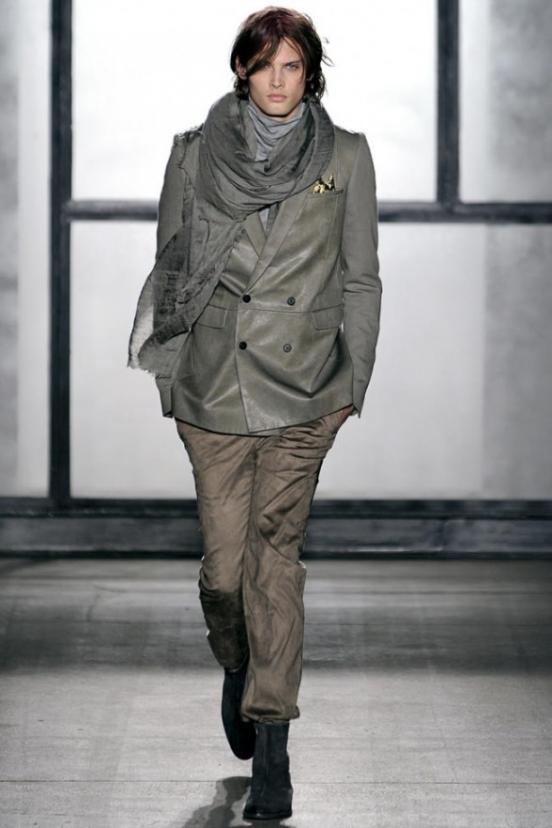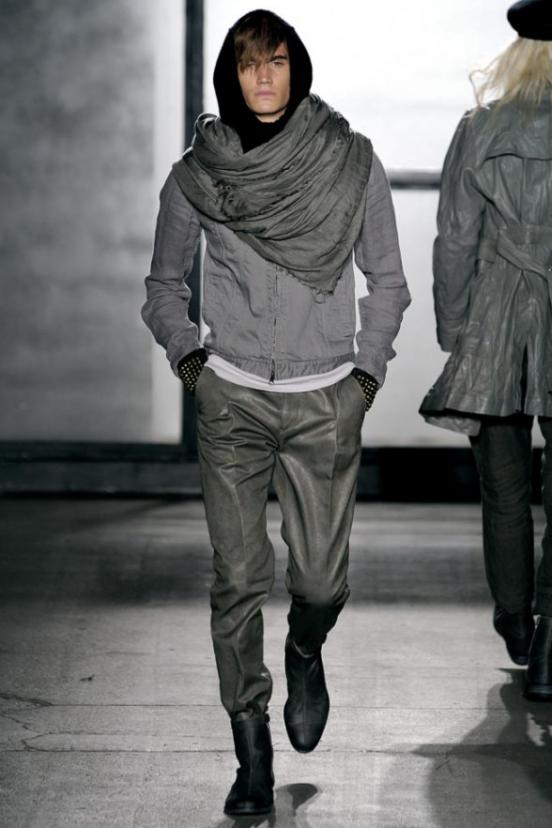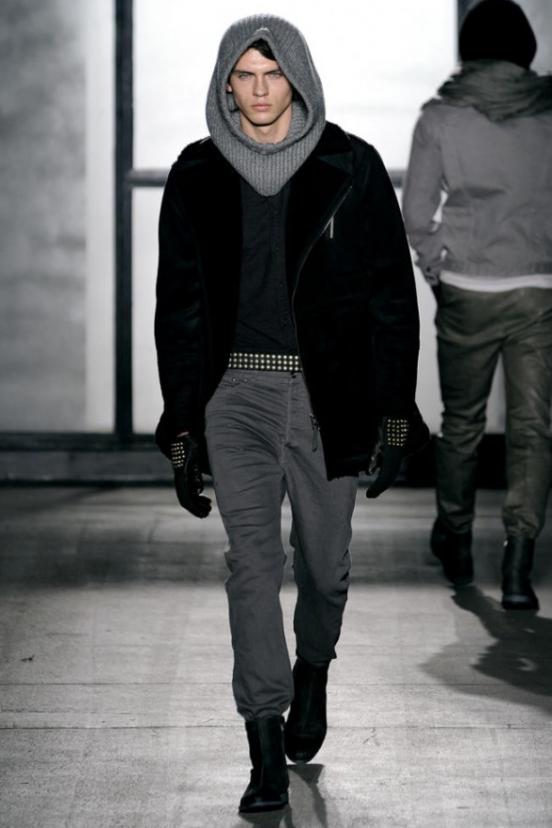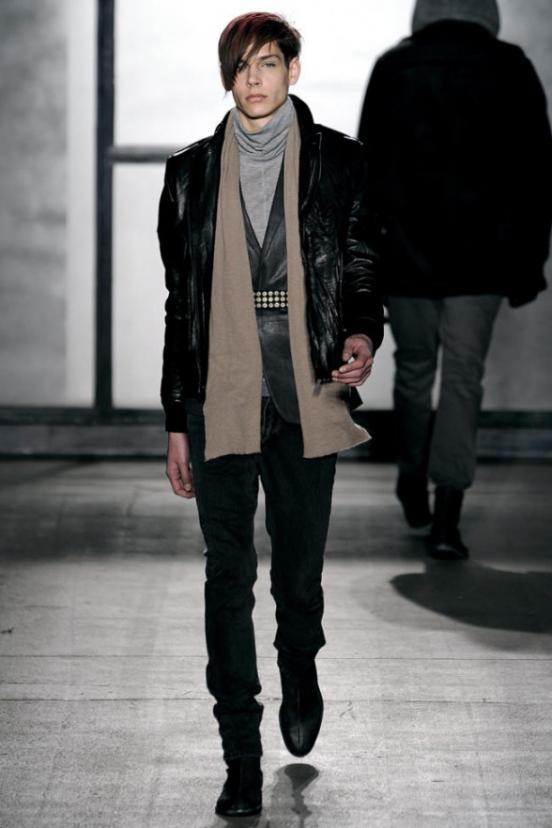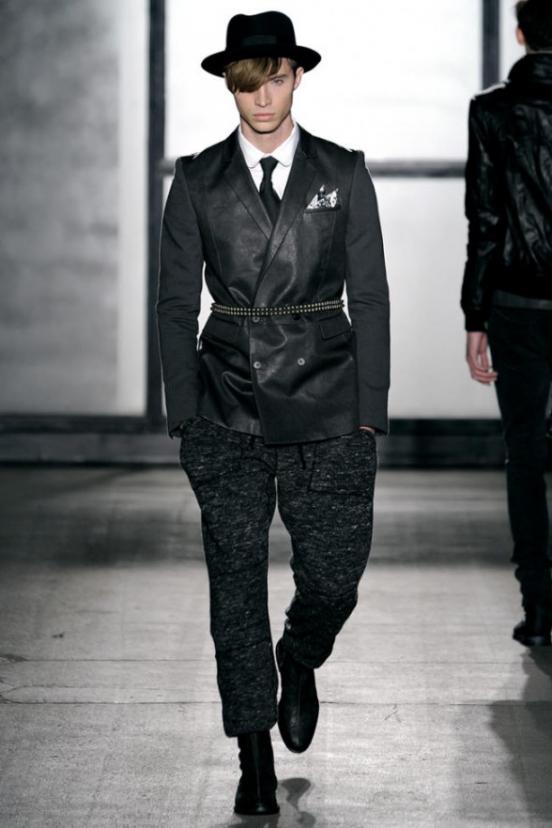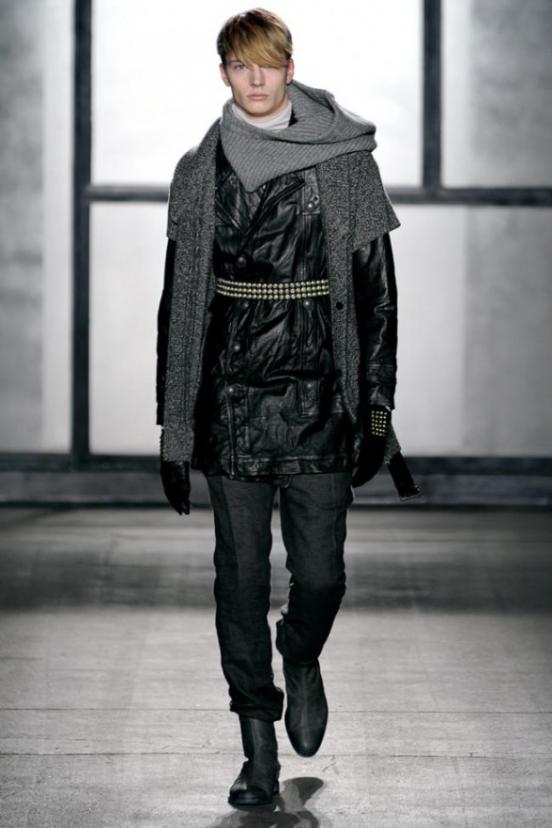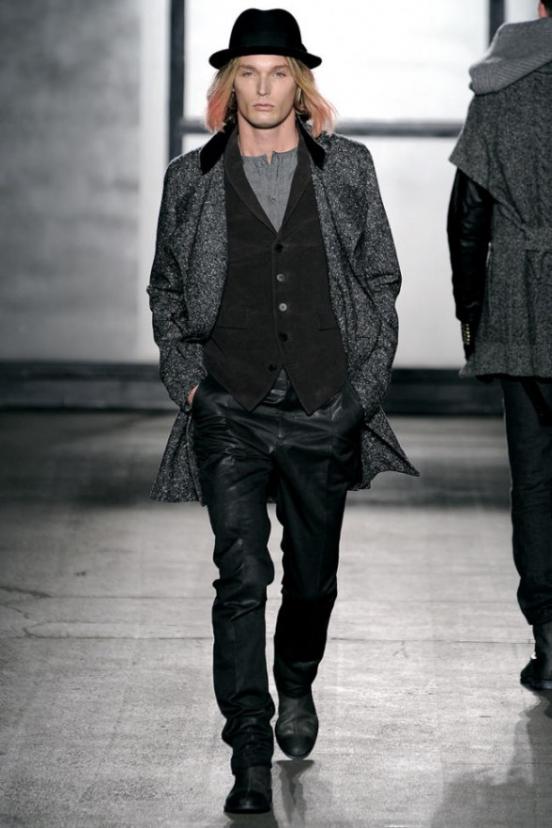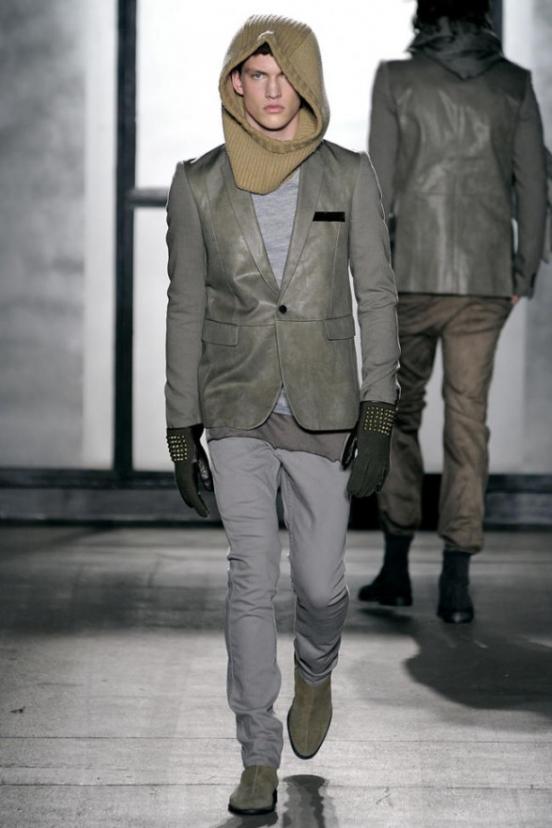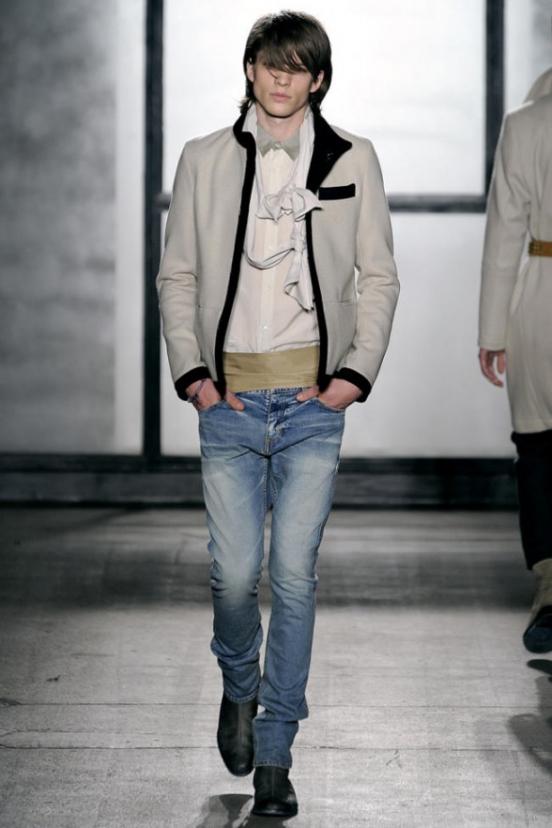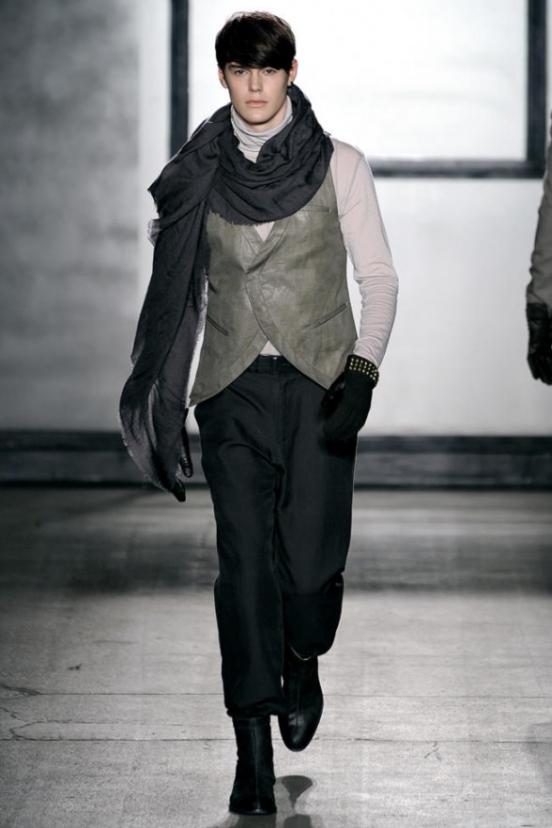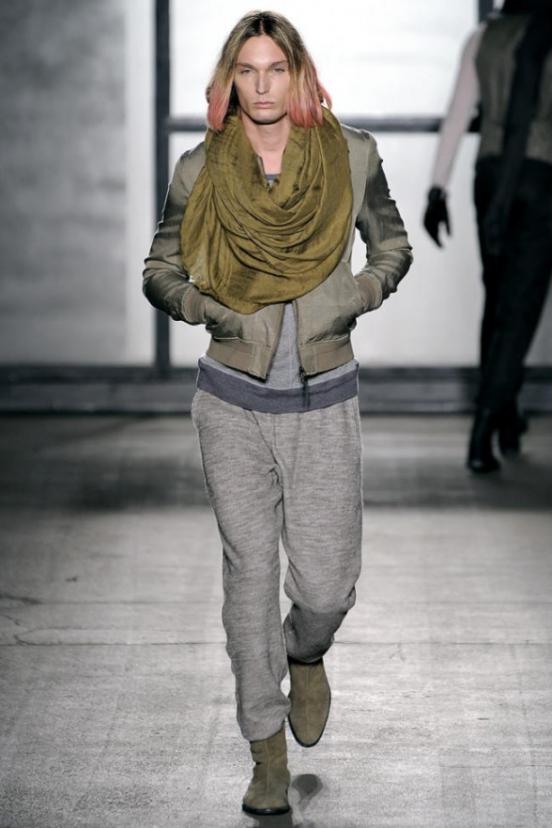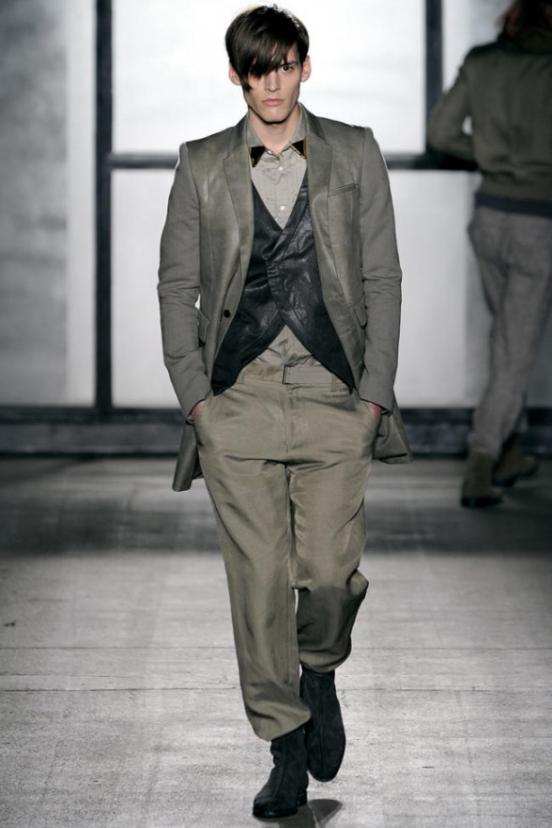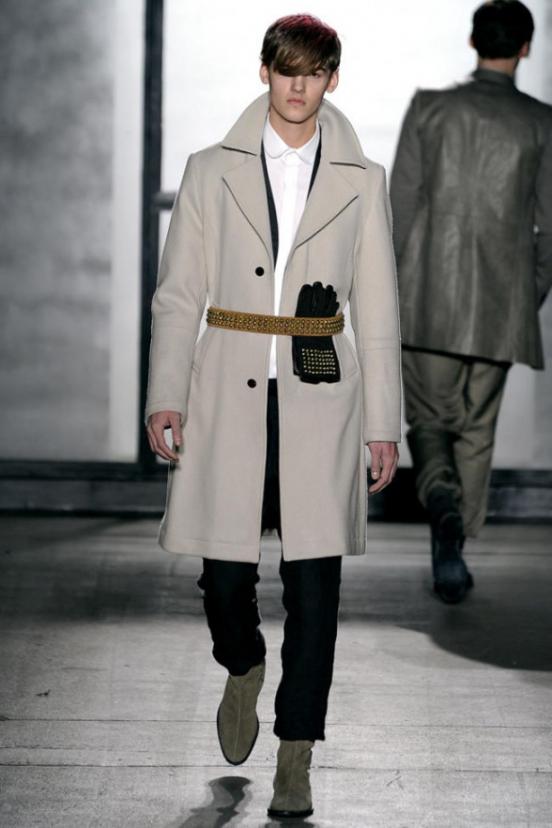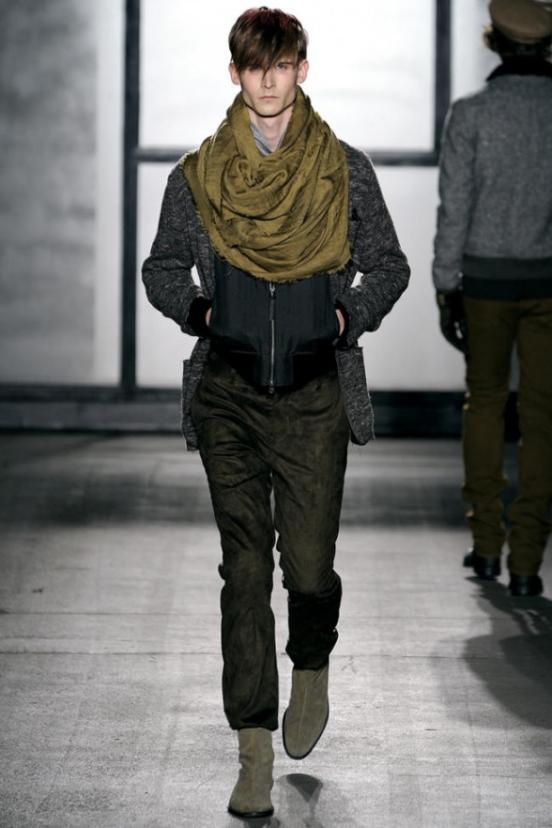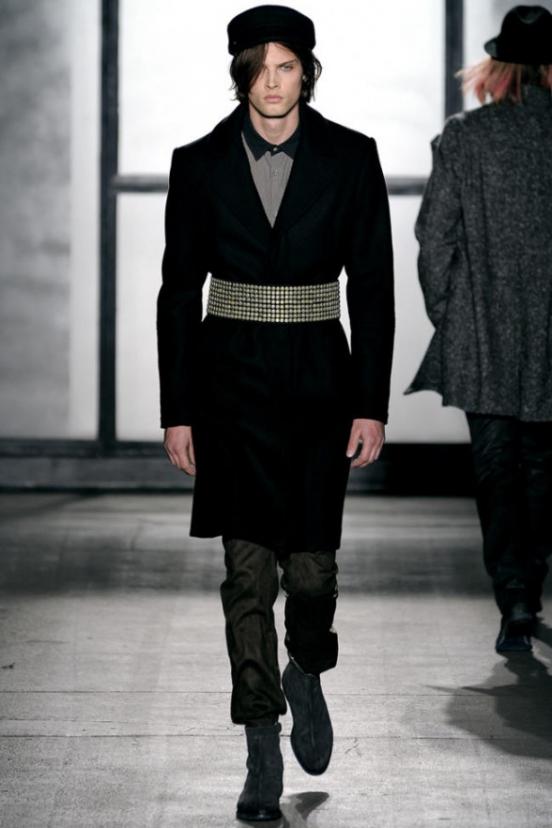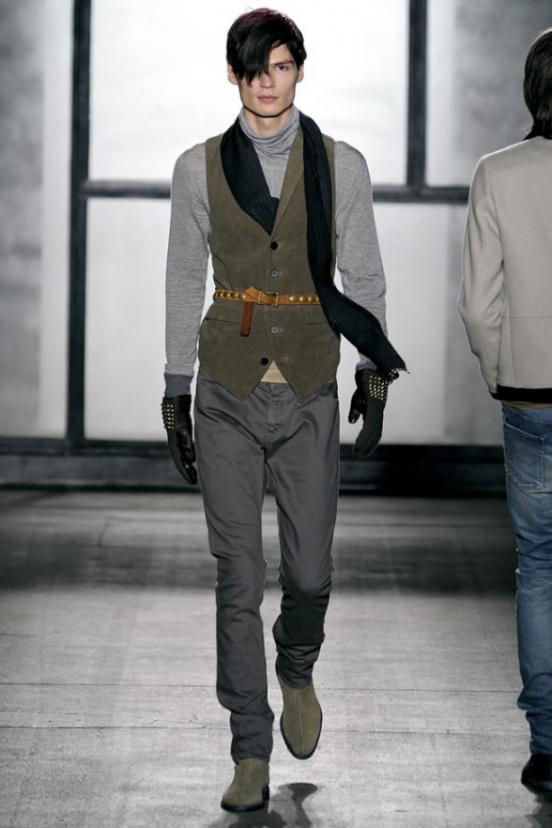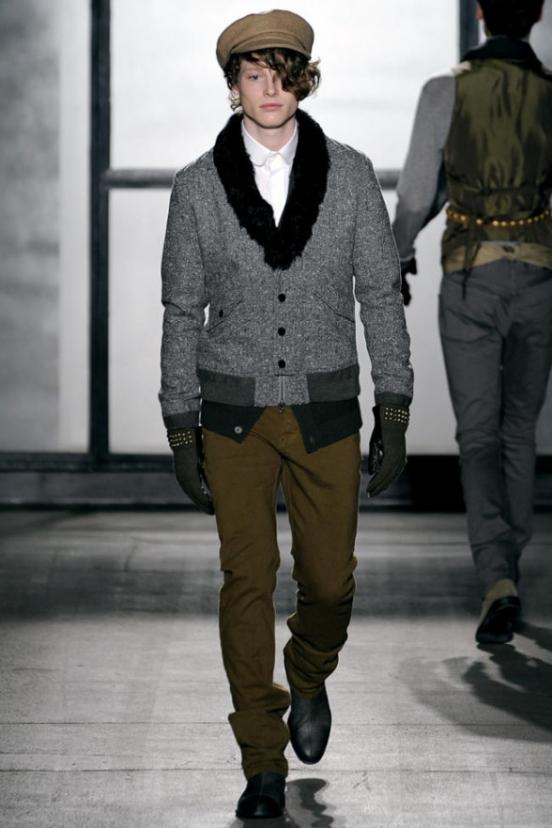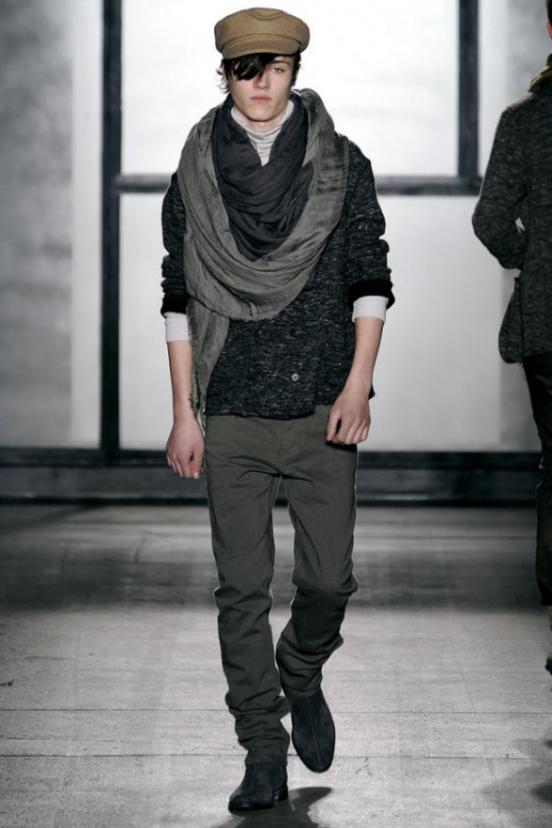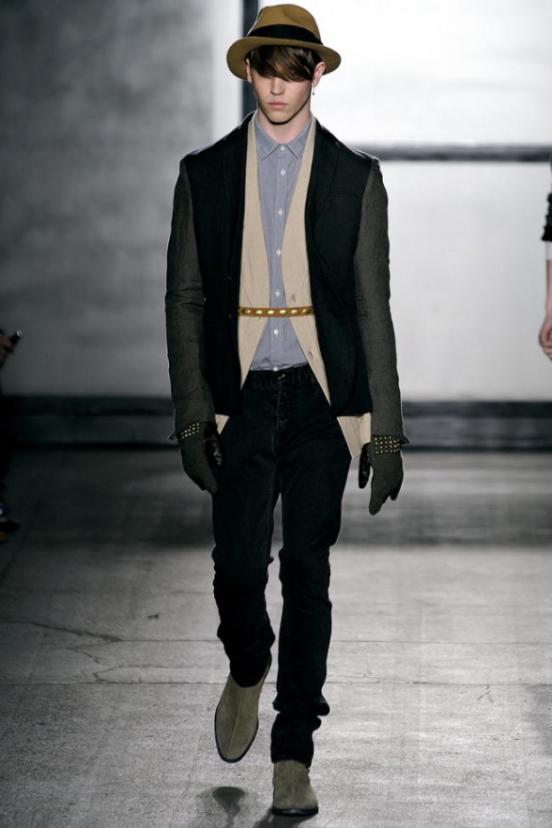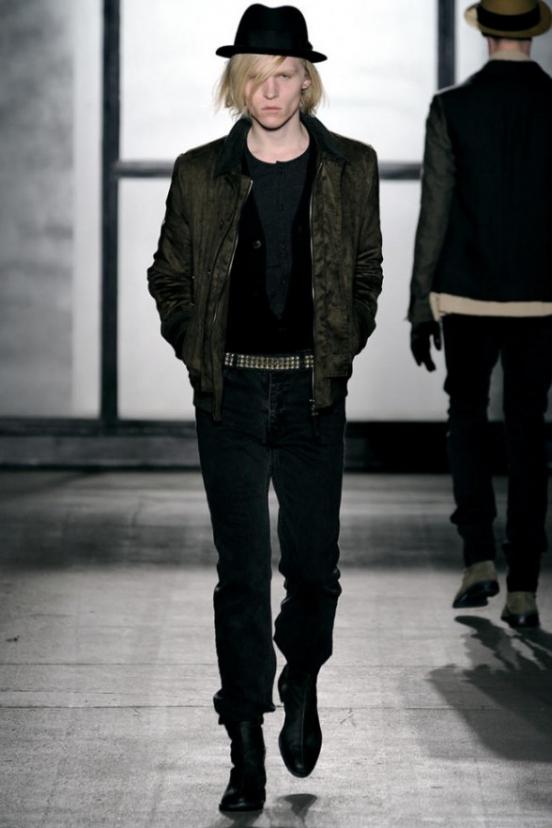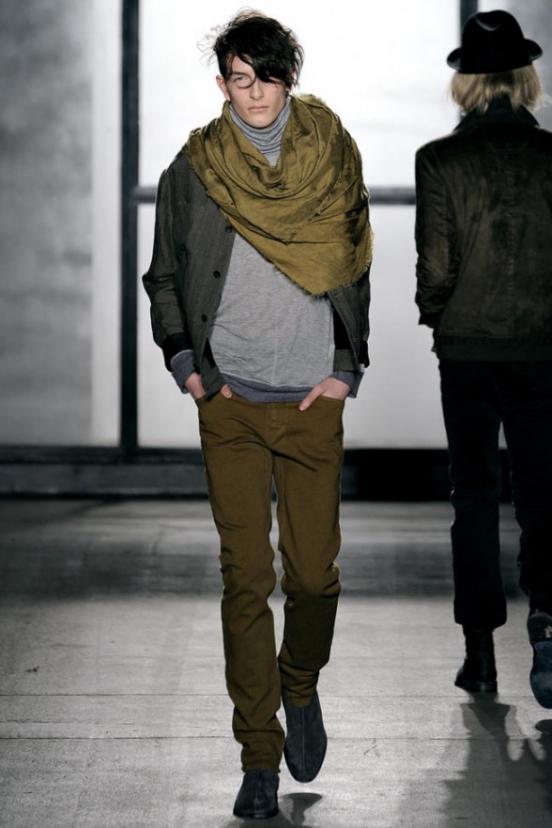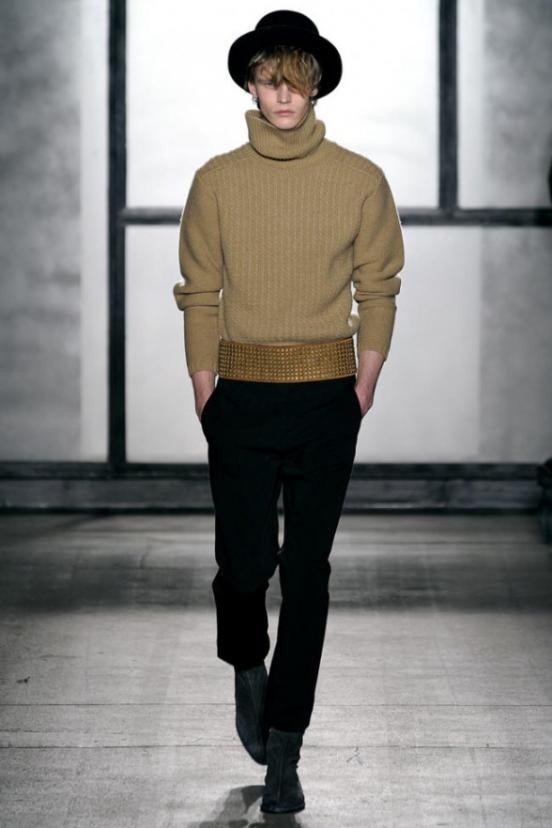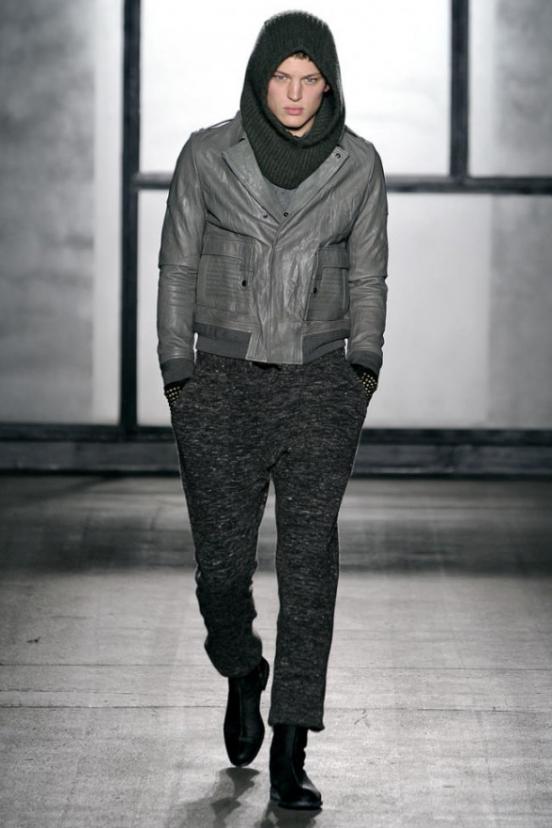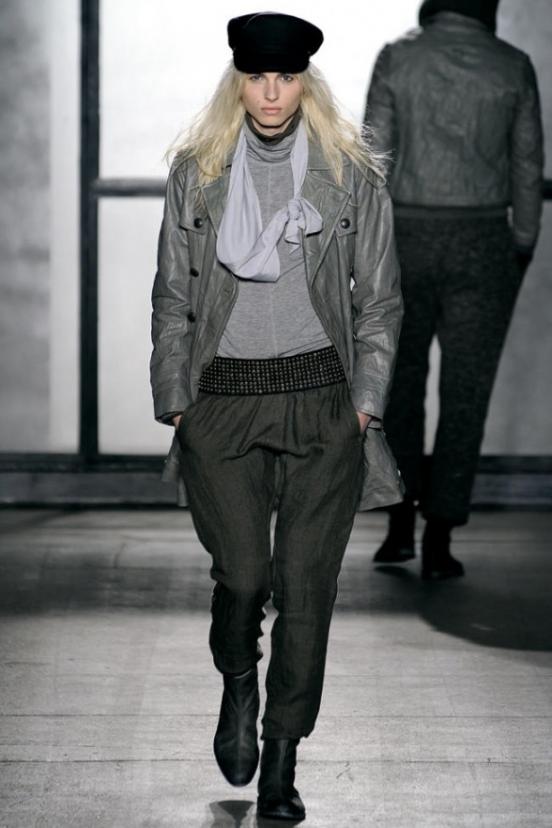 Missoni, as always, did the emphasis on knit items. At this time, your favorite brand prints: stripes and geometric prints are represented in darker tones. And as an accessory Panama.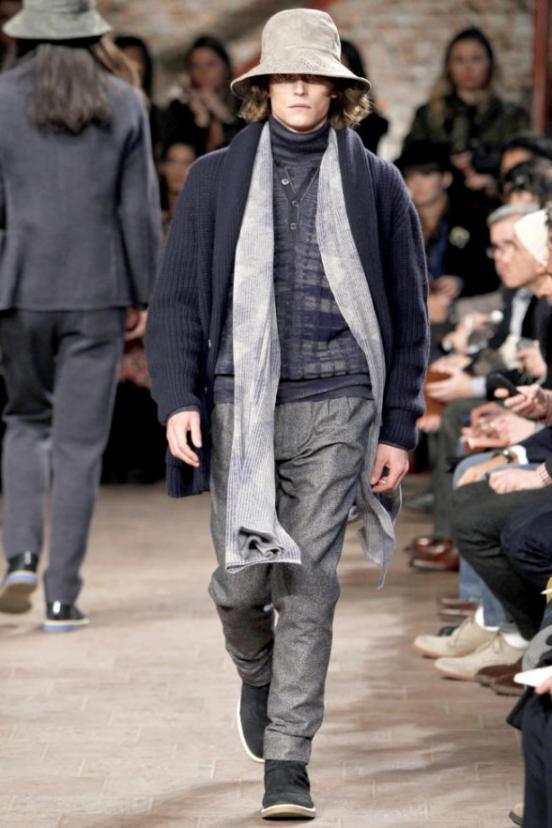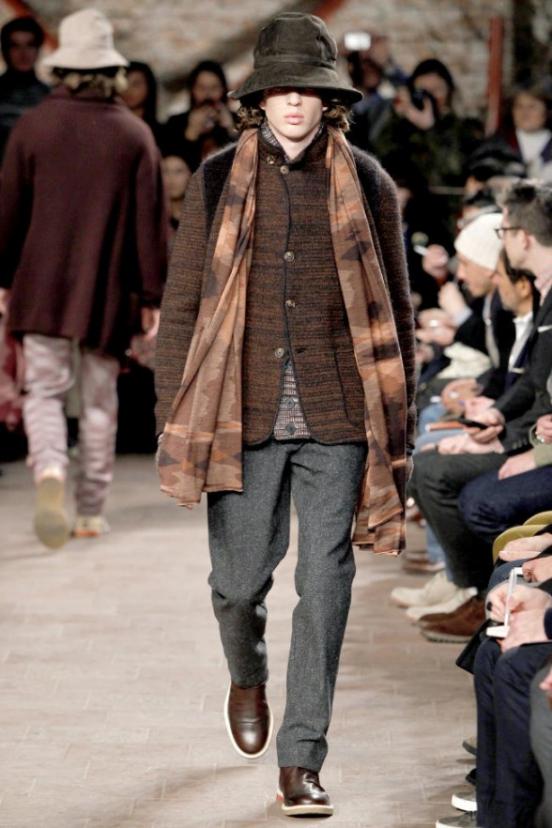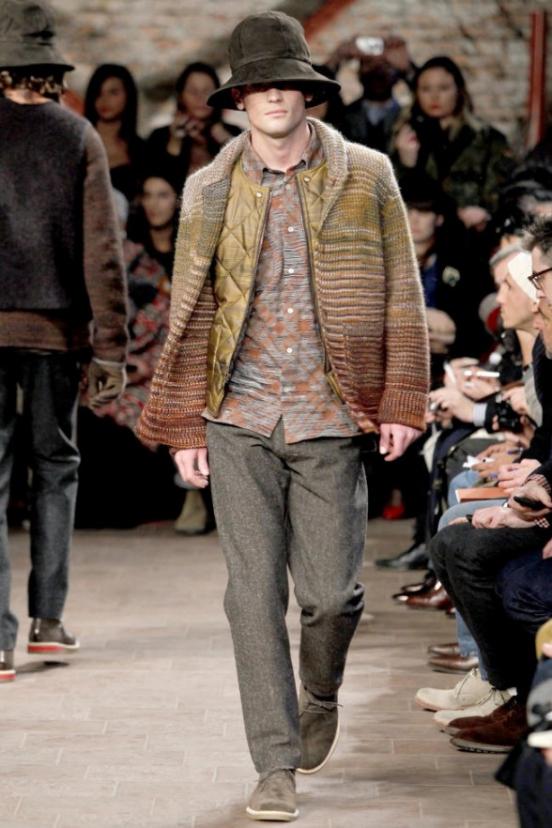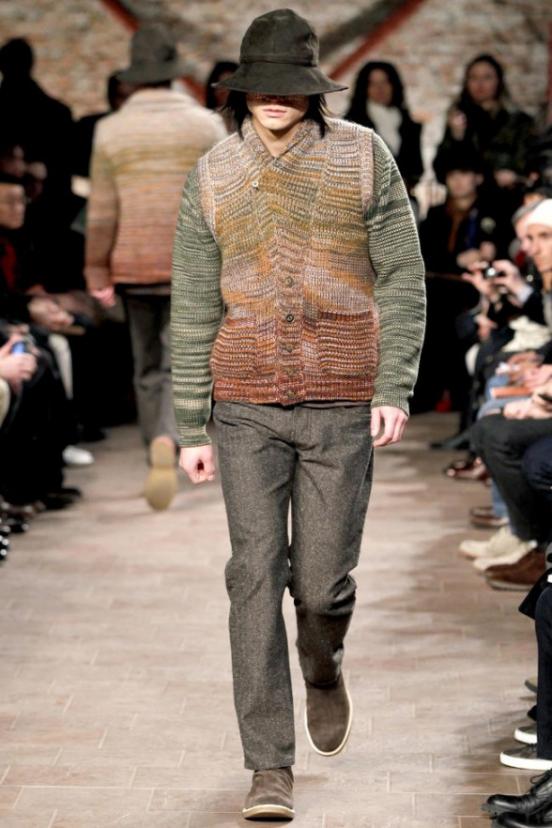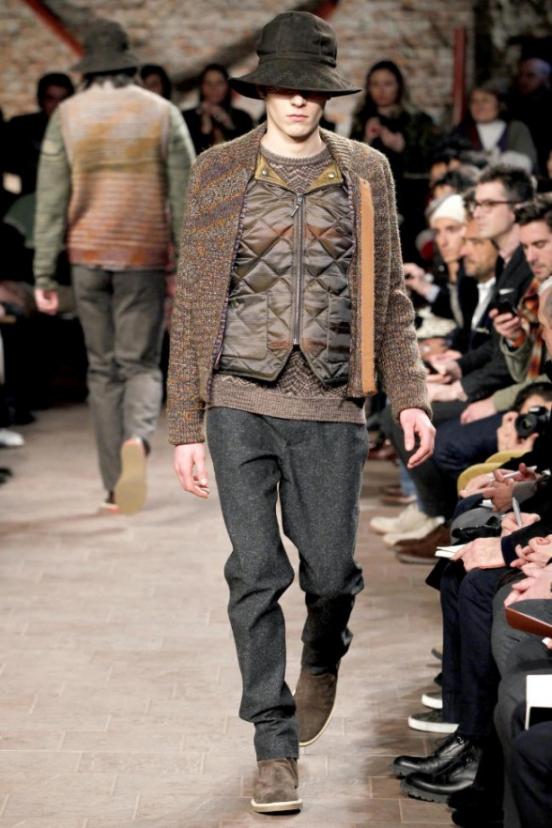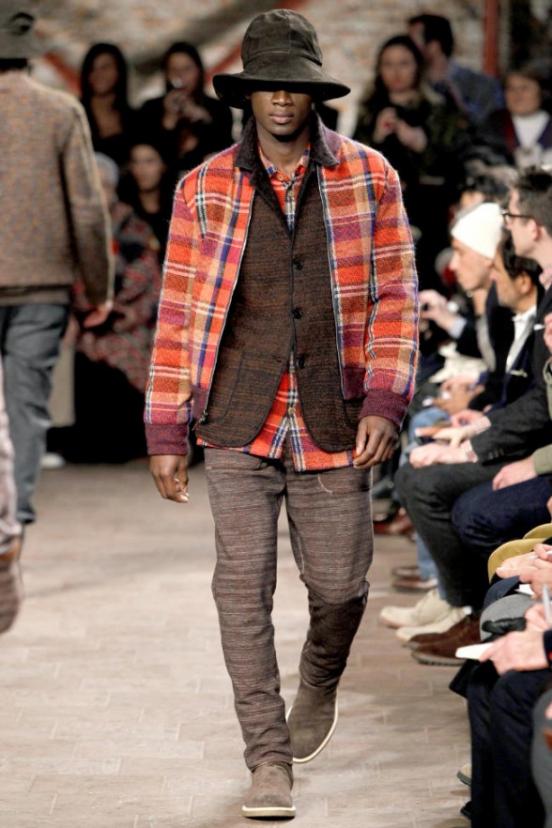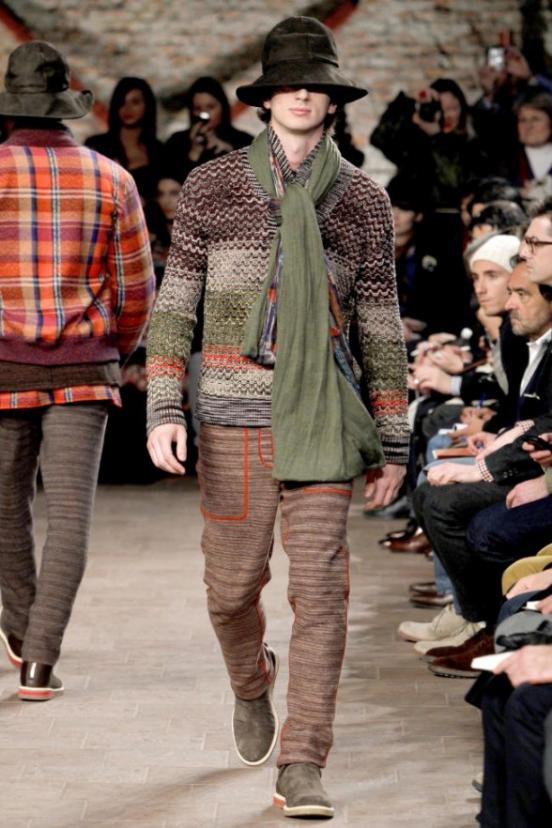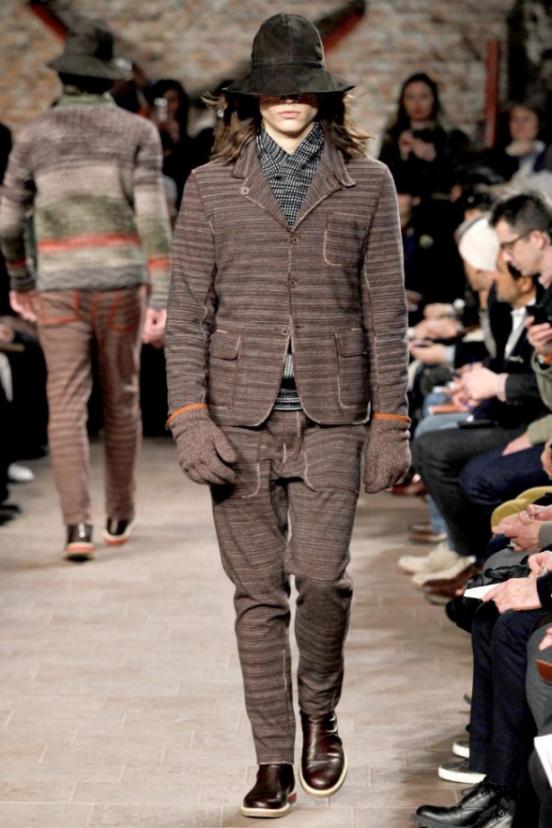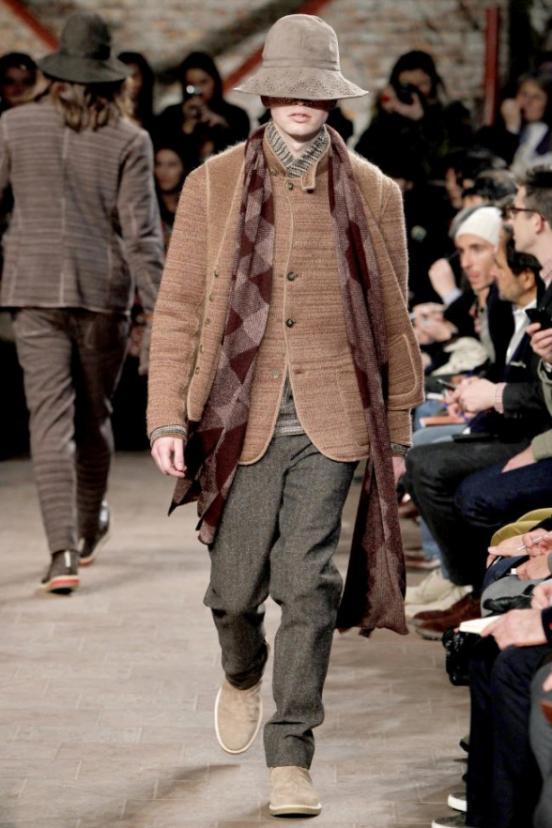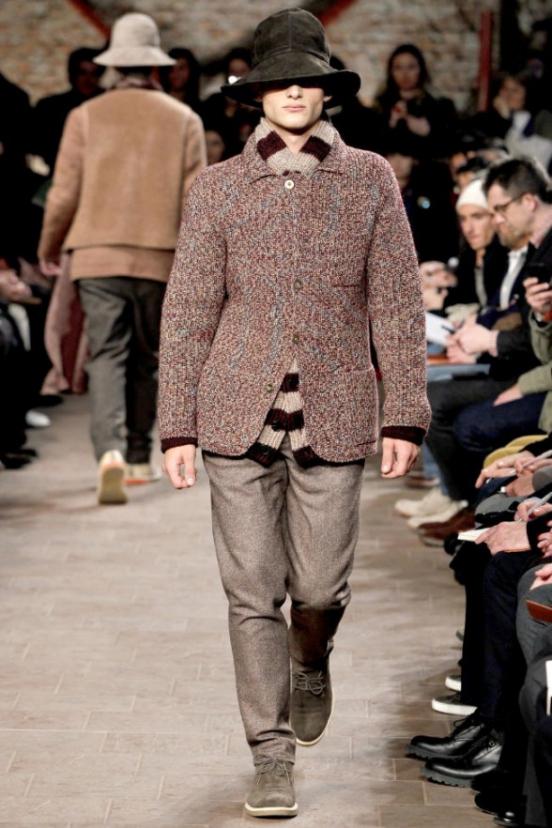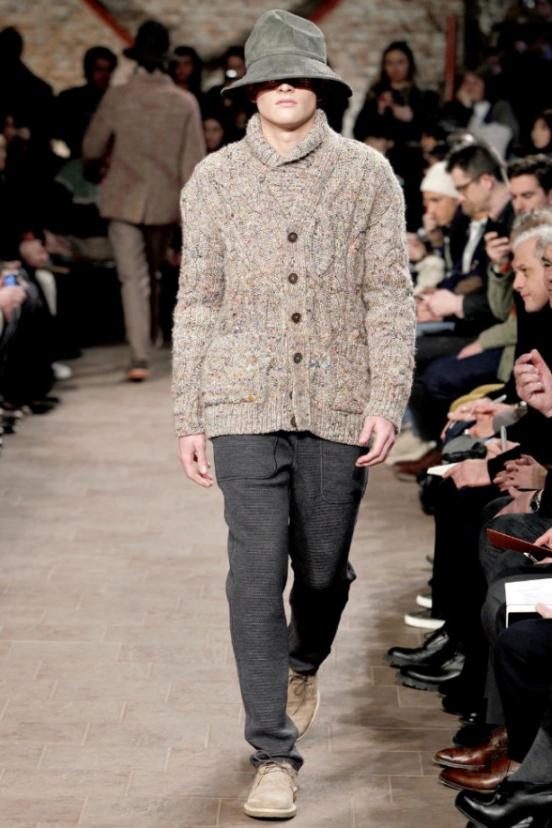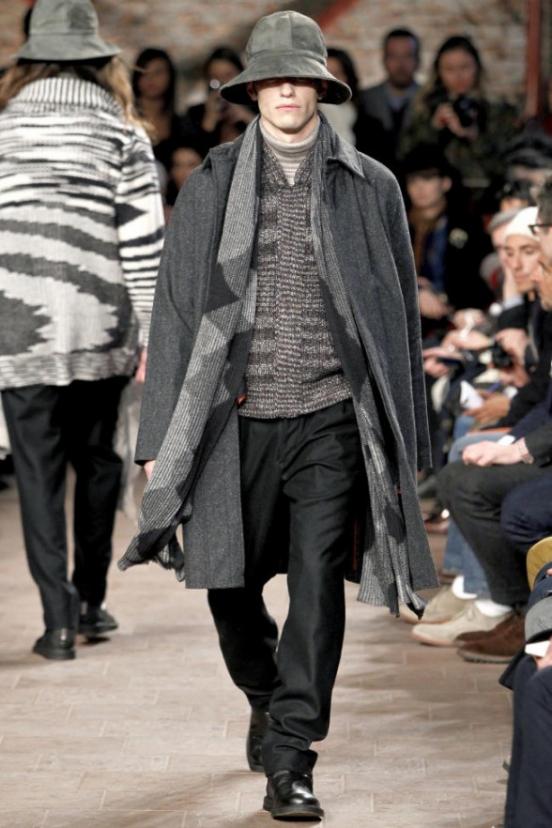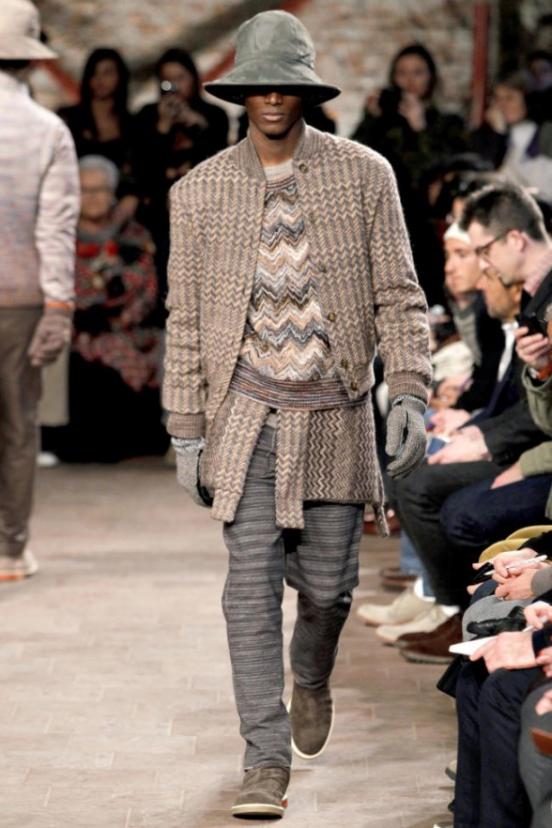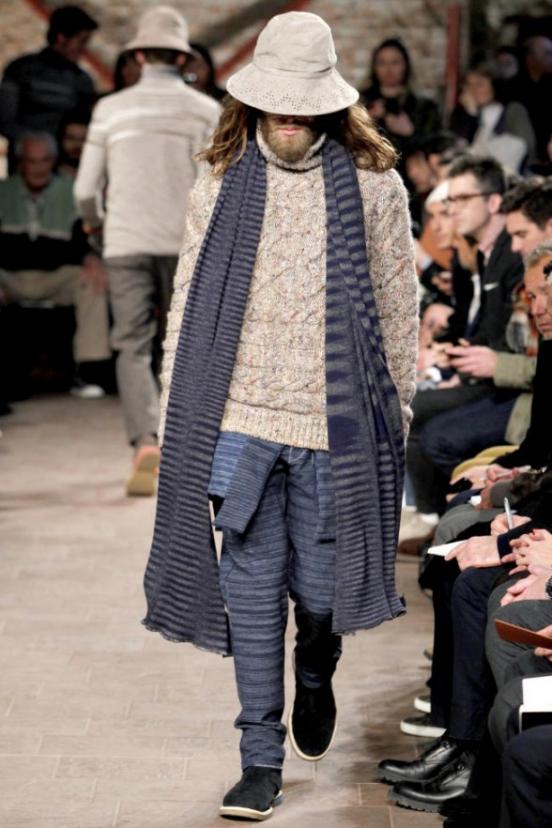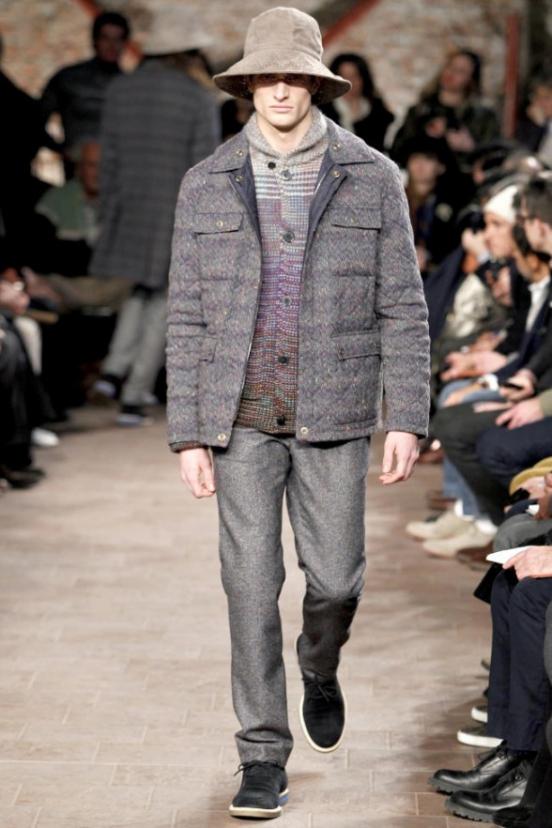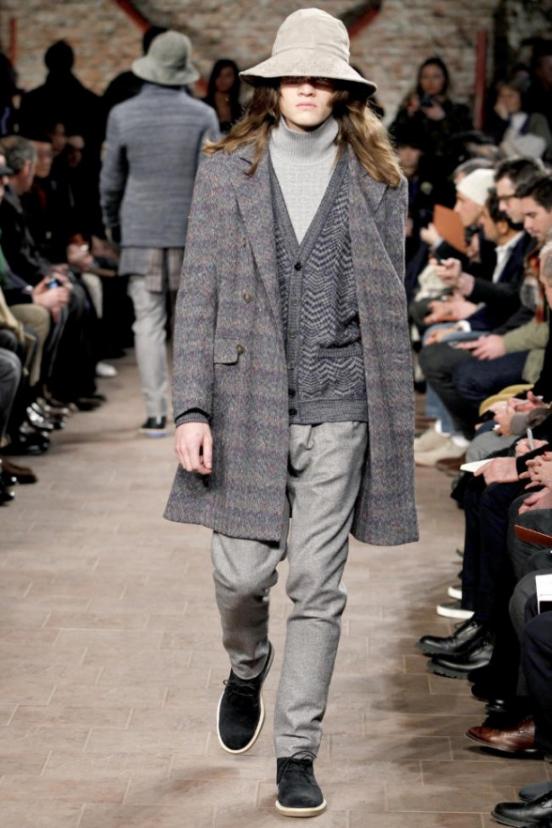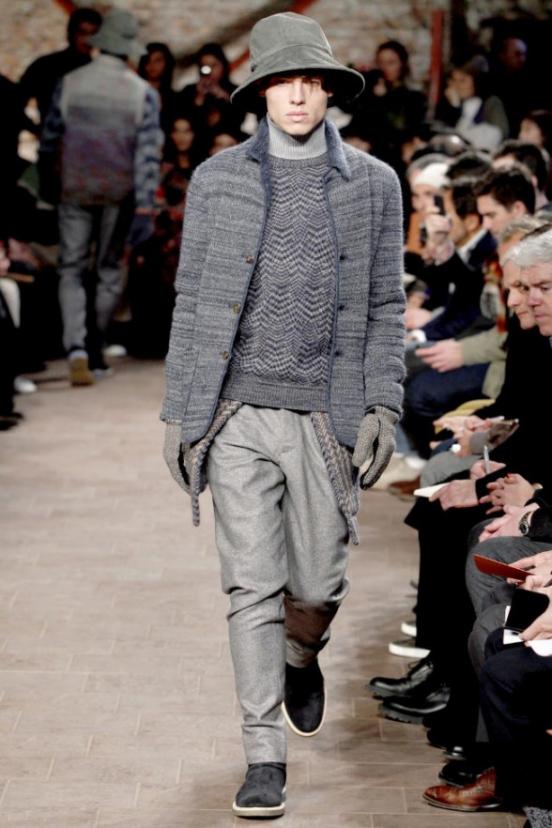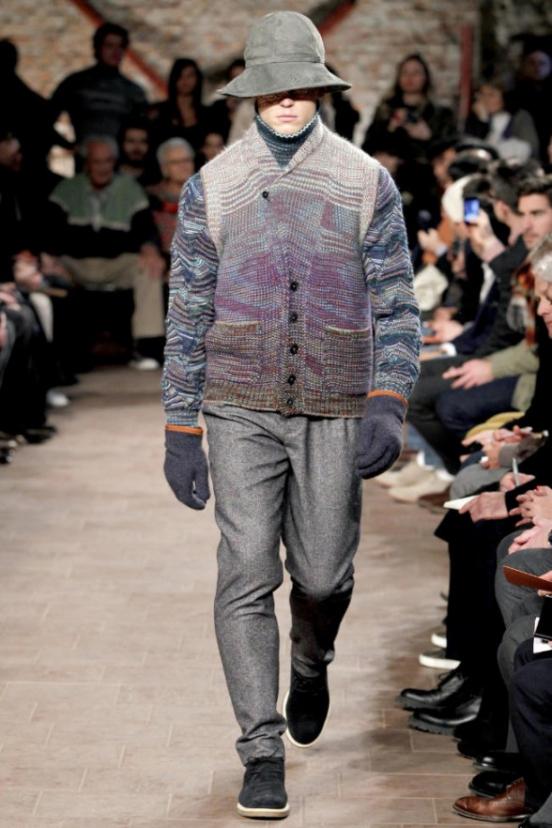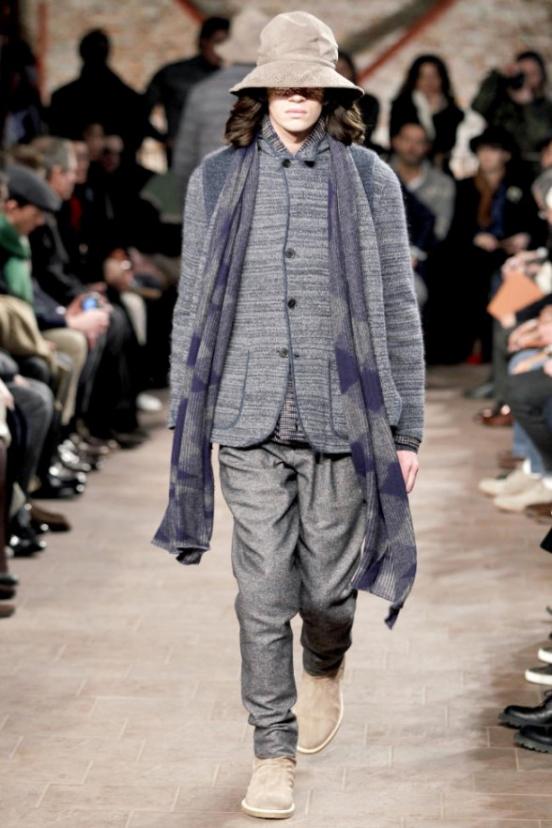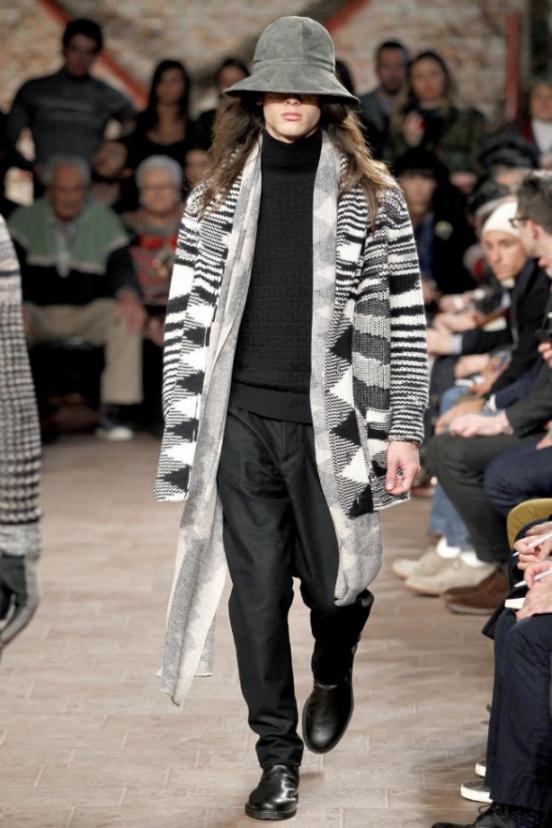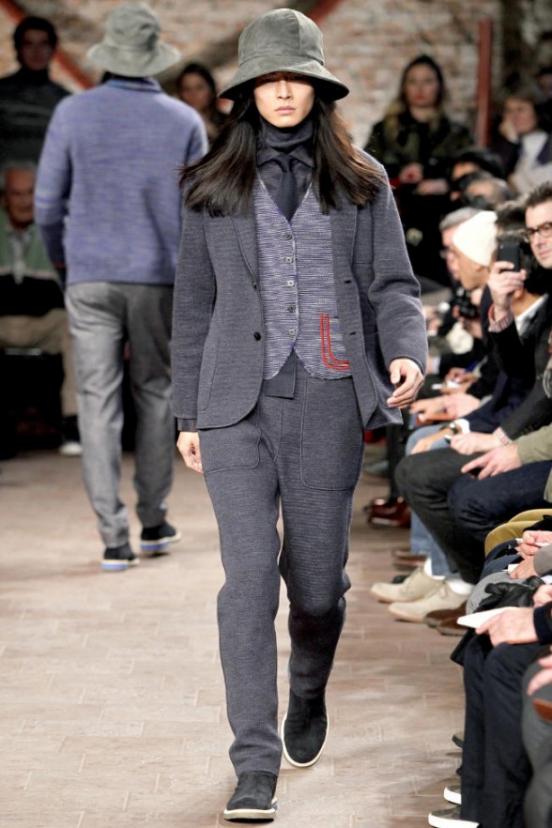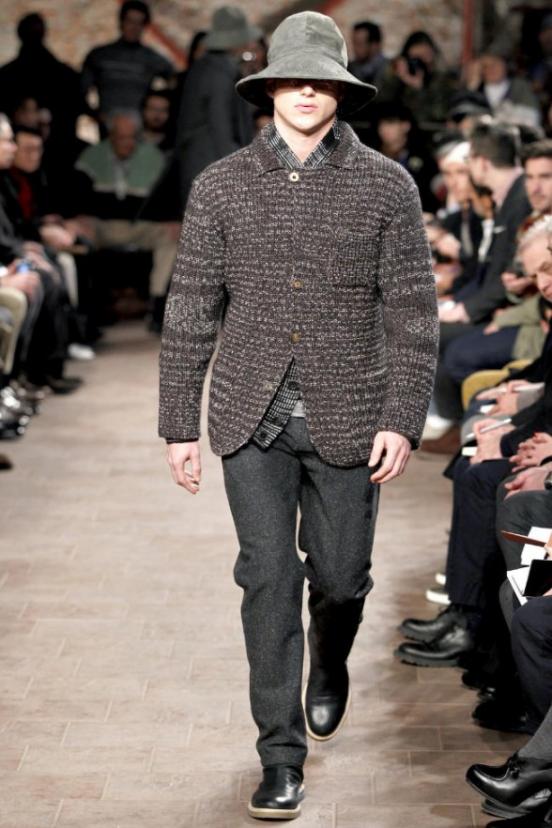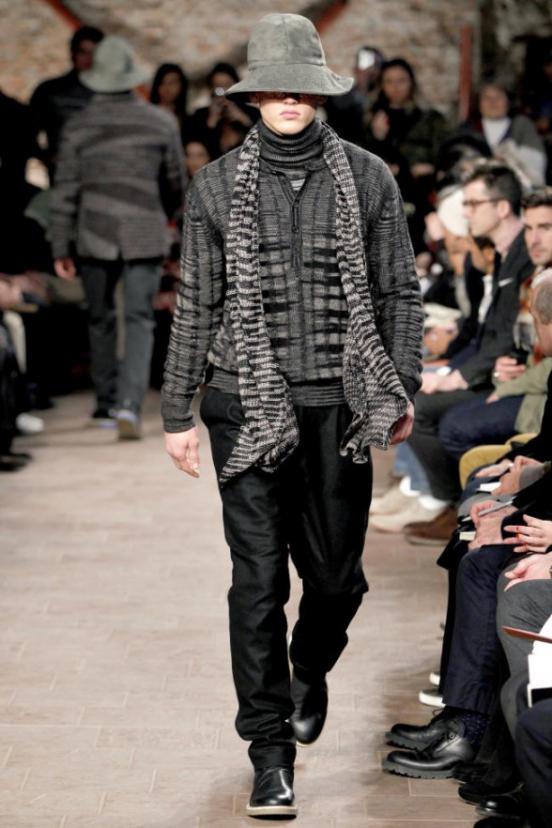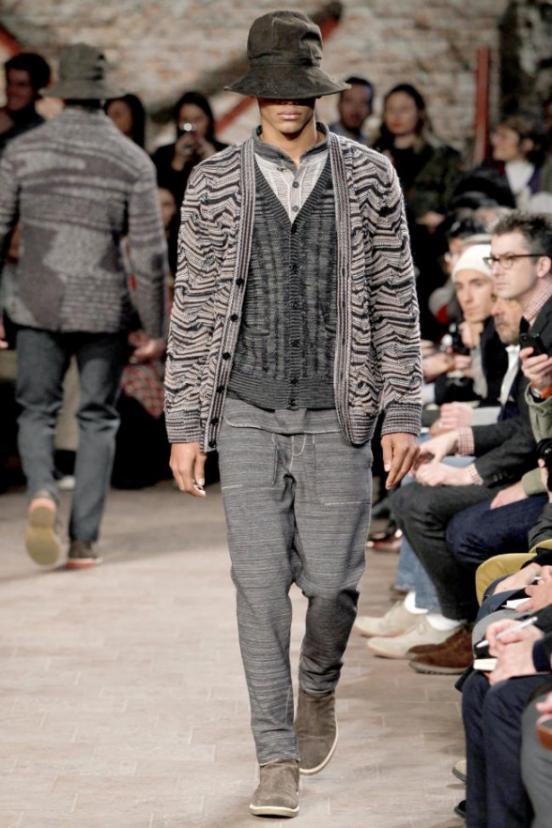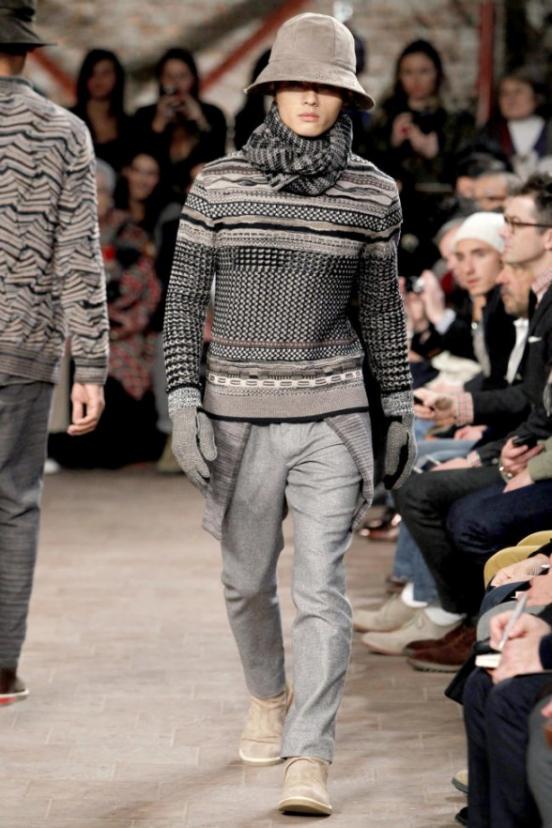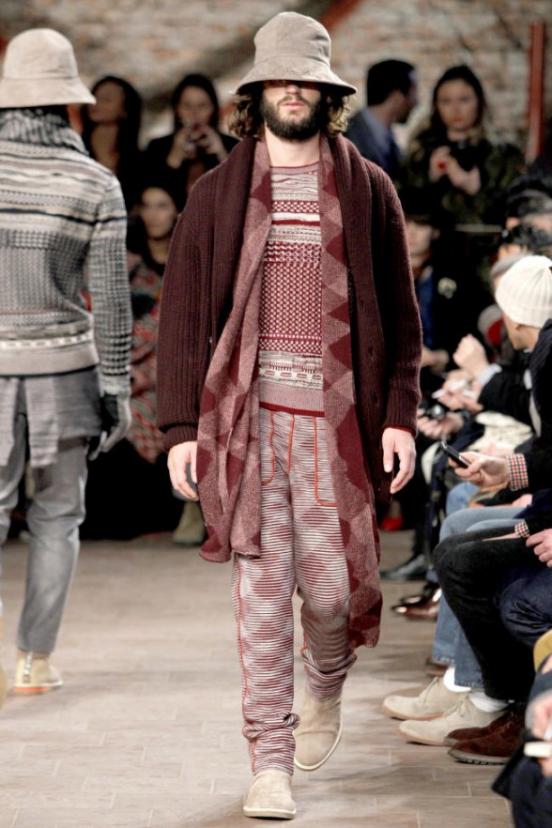 Paul Smith