So the story about Michael Jackson
Tell you today, I decided.
Rhyme I thought hurried.
And why in the verses? So at the time!
He was always so nice to me,
Since it started my love,
He was, I tried to emulate throughout,
With delight I think of that stage.
What we know so far about it?
He was born in a family of dark-skinned.
His father was a terrible, wild erysipelas
Smacked his accident, the belt.
As soon as the boy slept, Michael,
Dad secretly made his way to him,
Wearing a mask ... the boy scared!
And he yelled, danced around him.
Of course, the father was not himself,
Do not treated like a psychiatrist.
What he has achieved the behavior?
It was a curse in Mayklovoy fate.
The singer could not speak calmly
The fact that they did this goblin.
After all, for him, Michael was just a golem,
And not a favorite, dear son ...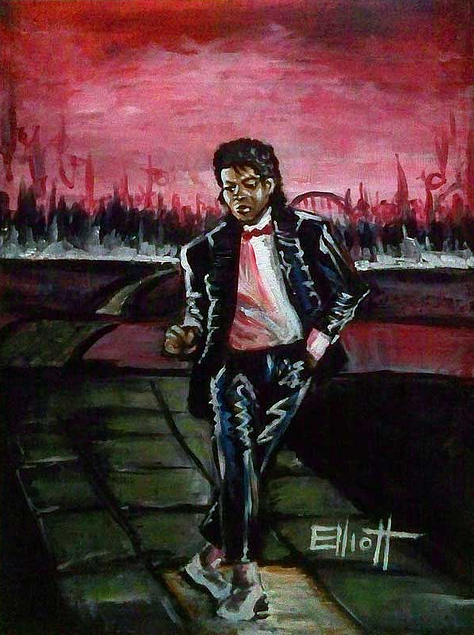 ​​
Worked guys wear,
Five of them were in this little family.
And the public was delighted: "Milo!
Especially won the sucker! »
Yes, Michael was the youngest there,
Out of all, of course, the most vociferous.
Skinny guy, so radiant!
Crowd favorite when he was known.
And then, imperceptibly grown up,
He conquered all lunnoyu gait!
He moved across the stage clearly,
Luxury like a proud lion!
At Presley's daughter he married suddenly,
Though the marriage lasted and short.
Yes, in his personal life was a little disconcerting,
Rather, it was to him as a friend.
Then he married a nurse,
In the marriage a son and daughter there.
Perhaps all very surprised
That white band in the life of Michael ...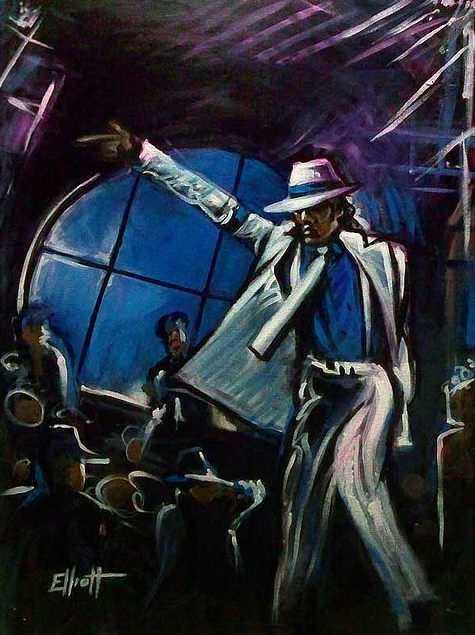 Popularity with him a few who compare.
He was the idol of many generations,
Therefore, with great regret,
I watched as he was deprived of power ...
Please got to the bottom face.
Like, lighten the singer for some reason your skin.
Yes, it would be better looked at his face!
But no! Let's ease scoundrel!
About plastic then spoke,
that he made himself a beautiful nose.
He was the prototype nose Diana Ross.
This man could not forgive!
As he was accused of pedophilia
In the already distant ninety-third.
Can it be true believe someone in the whole world,
What could that boy he corrupt?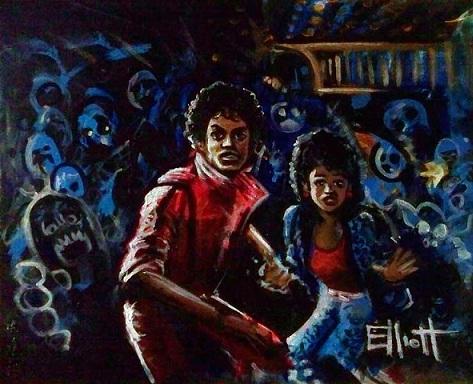 And that fucker still admitted,
Michael vain he accused.
His daddy dollar is stagnation,
I wanted to cut the dough, so scared ...
Then again, ten years later,
Michael drove a barrel again.
Again, in the court of conscience decide,
That the crime was not, and no.
All these lawsuits Michael ruined.
From all sheltered in the palace of his,
I do not go out any night, any day
He did not please the audience now ...
And now, after quite a few years
He died alone in total ...
In that sense, I find the death of the sacred.
He left in his life he deep impression.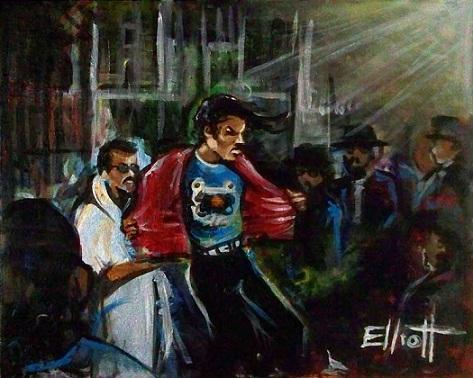 He was the idol of my youth,
His records listened with delight.
And even then there was just a child,
I'm Michael Jackson was and will be nice!
Recently held auction.
There's things Michael generously sold,
And the demand was not there! Foolish people do not know,
it's of the last century ringing!
Oh forget it ... the memory is.
We are in a race time themselves do not remember ...
But the heart will keep forever in love
Once uttered the words:
«We are the world! We are the children! »
Idol forgotten the peace of the world ...
You have done in this life, everything I could!
Yes, you - the King! You scene - God.