None Victoria`s Secret Fashion Show is not without its drawbacks. Plus, of course, more, but cons, I definitely noticeable. Looking next Victoria`s Secret Fashion Show, which appeared online on November 29 this year, I decided to make a short list of shortcomings, and that everything is so sugar presaharno that involuntarily think - really in the ointment is no fly in the ointment? Well, look ...
Minus 1: anorexic model
This is not the scourge of the show, because I had not noticed so thin models in VS, but this year, taking Anya Rubik and Karlie Kloss, the creators of the show is clearly missed. Among curvaceous beauties (Miranda Kerr, Adriana Lima, Dattsen Kroes and many other models), these two girls looked just distrofichkami. Sending kisses and tresya their "charms" the girl called personally, I have nothing but pity (though what they regret getting millions!), But still it would not hurt to eat, and then they shine the fate of many models - infertility in conjunction with other dire consequences ...
Anja Rubik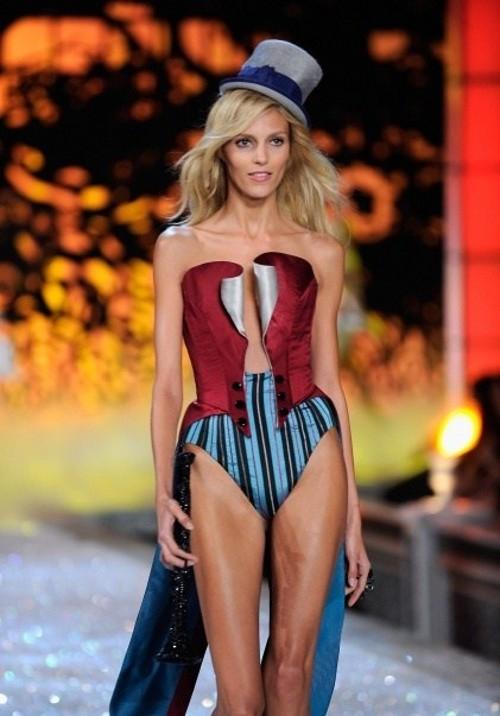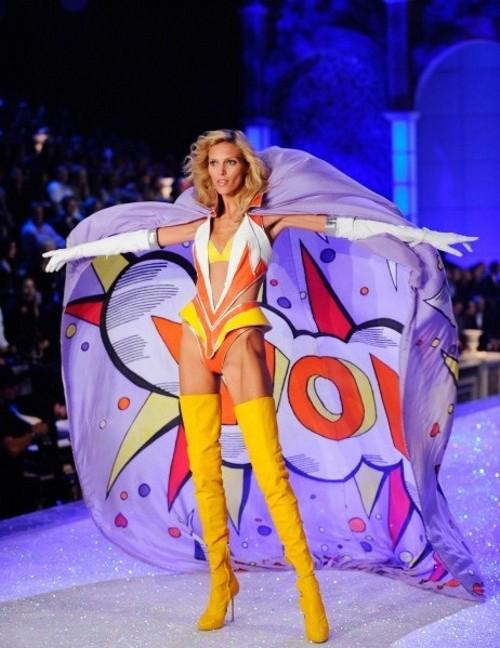 Karlie Kloss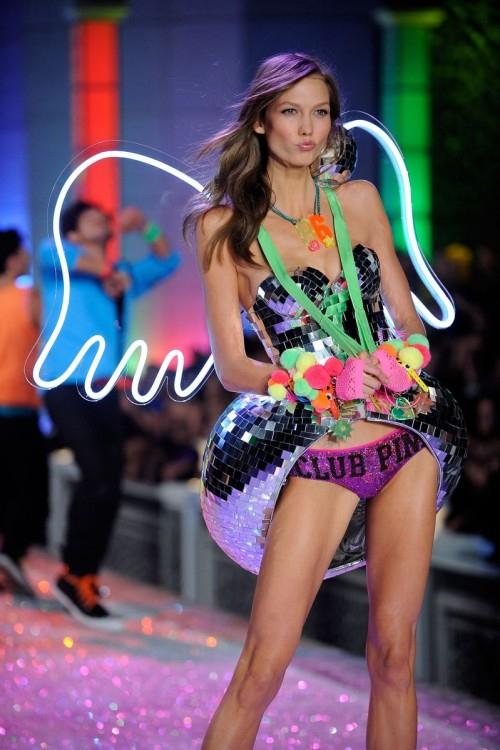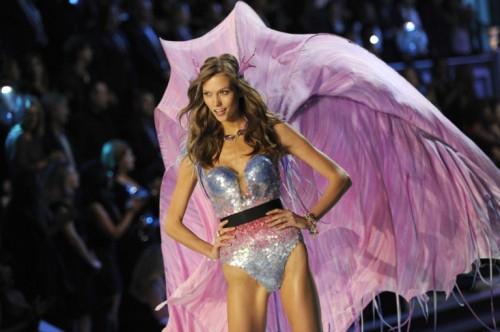 Minus 2: Live music
This year singing on the podium was entrusted Nikki Minaj, Maroon 5, Jay-Z and Kanye West. Frankly, none of the artists I did not like. Nikki some overly emotional (sometimes it seemed that she just infuriating), Maroon 5 live "play music" is not very good (Adam the cat meows instead of singing), Jay-Z and Kanye West - this is not my (their repchina said to me "do not stick»).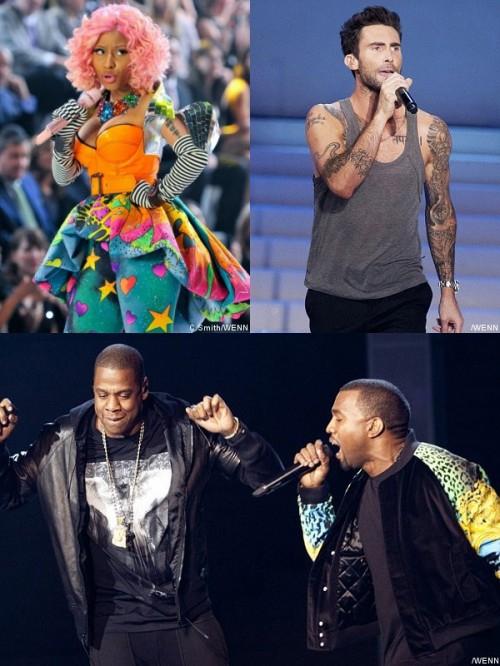 Nicki Minaj «Super Bass»
Maroon 5's «Moves Like Jagger»
Jay-Z & Kanye West «Niggas In Paris»
Minus 3: Absence of Rosie Huntington-Whiteley
And where is the sexiest woman of the year? I would like to admire it, but apparently the organizers have decided that in 2011 we did not deserve to look at Rosie (though she may not want to?). Odd-odd ...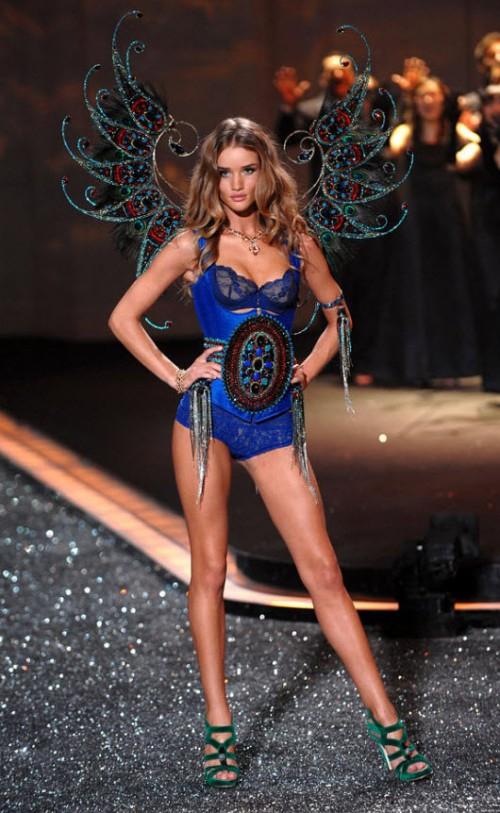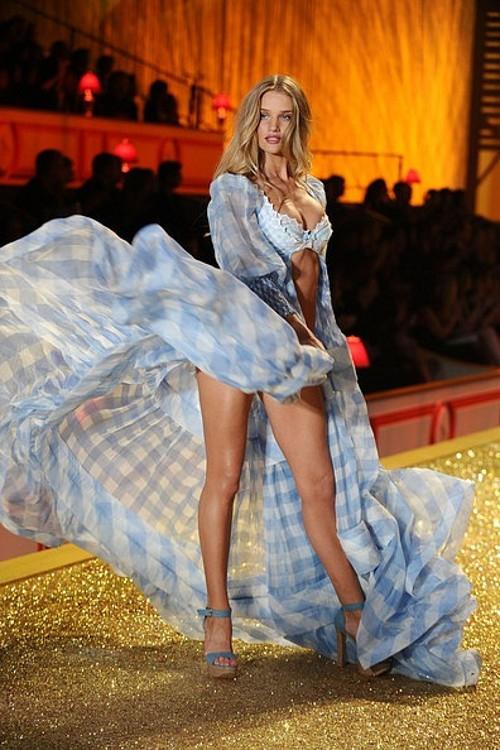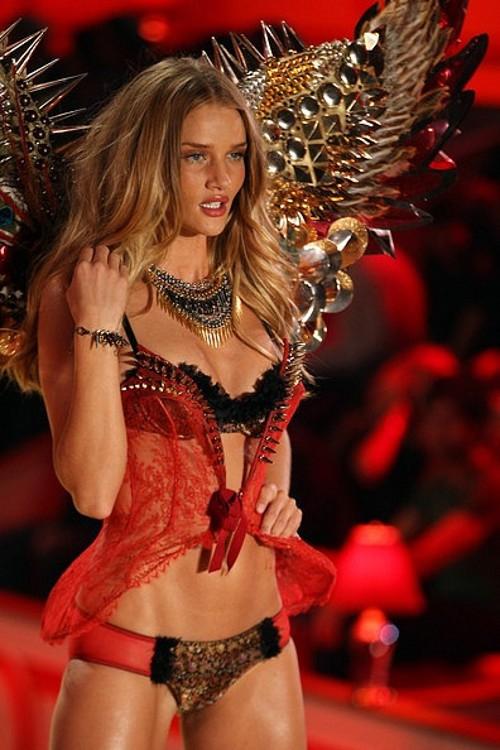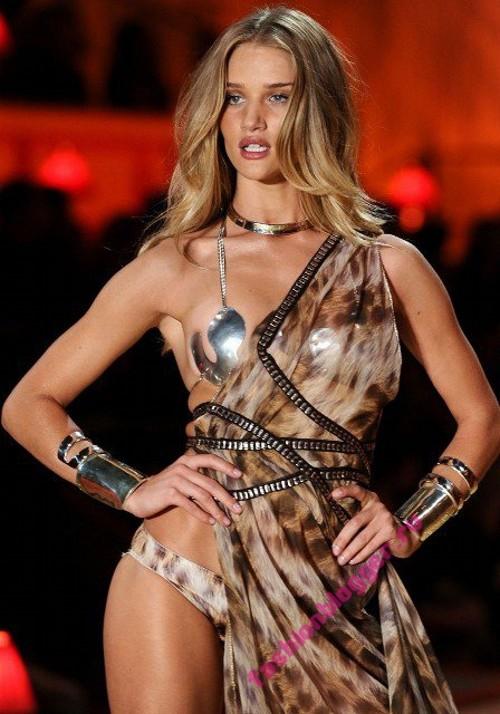 Minus 4: Slipper Miranda Kerr
Less tiny, but it is also important. On the way to the backstage Miranda ribbon untied shoe. Of course, the model reached the end of the dedication, without fear of falling, and a deft hand movement took off this unfortunate Cherevichko already behind the scenes. Orlando Bloom, who attended the show, of course, proud of his wife, not only for this but also much more ... Miranda - a professional who is not effaced.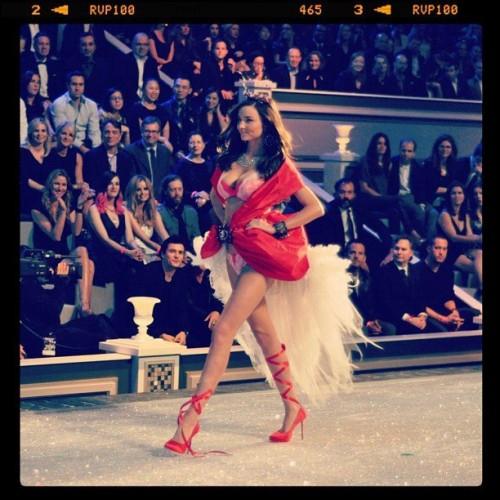 Minus 5: unemotional model
I guess I got used to the fact that VS angels send kisses and playful look at the camera, so I perceive patterns that do not do it with hostility. I do not like "mask" on the face, but sometimes even the most Otpad models divine figure slips indifference and sometimes simulated positive emotions to everything going on. However, I dare to suggest that they were simply not in the mood or headache (why not? :))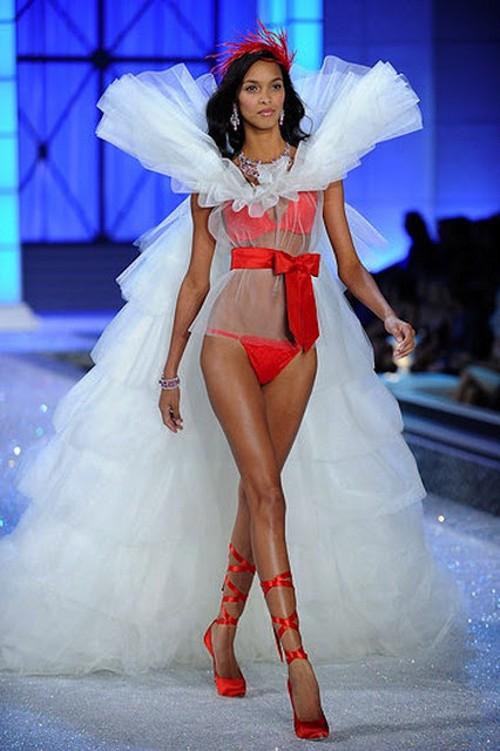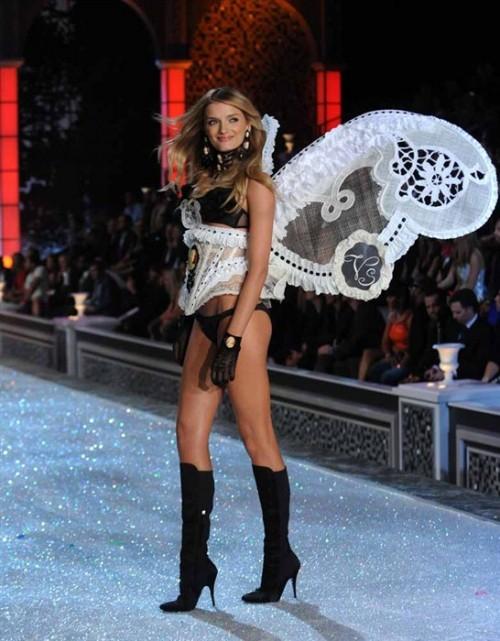 But the cons are nothing compared to what the pros were at Victoria`s Secret Fashion Show 2011 ... Of course, the main advantage - this "old-timers" shows that year in a row that delight us with their presence. Adriana, Alessandra, Miranda ... (some names are worth!).
Miranda Kerr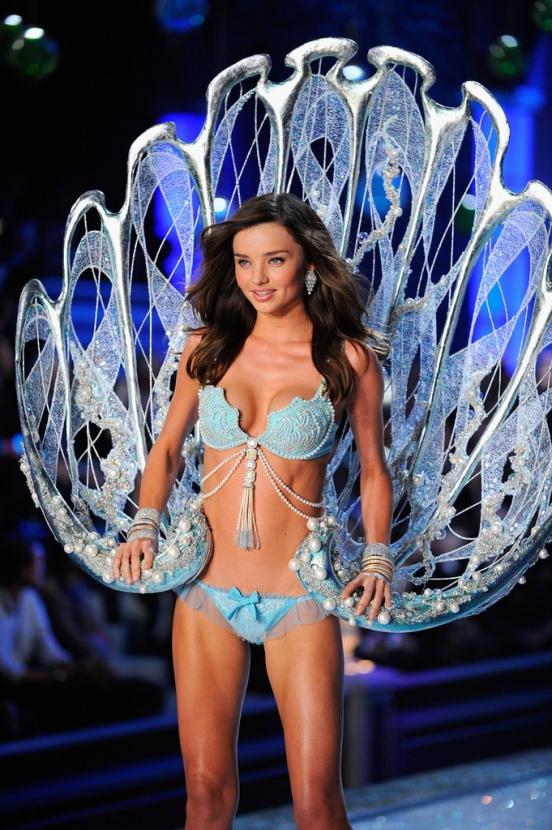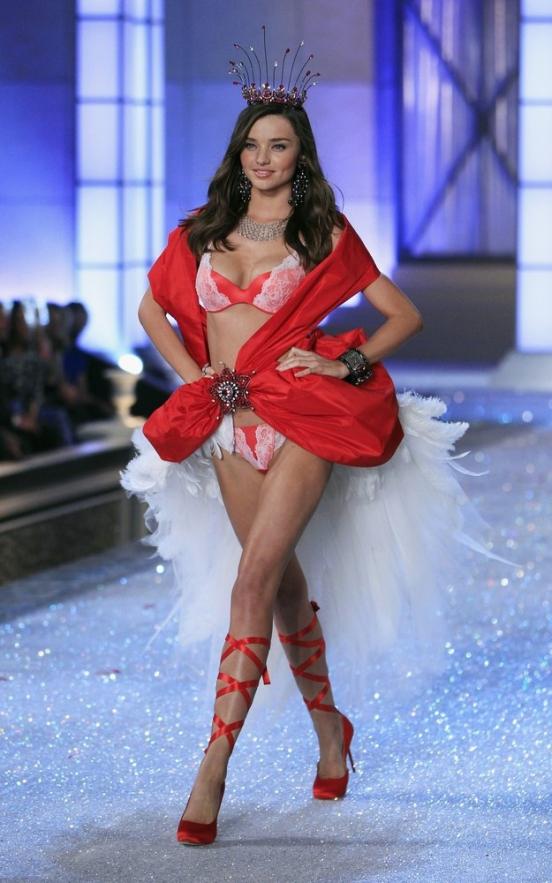 Doutzen Kroes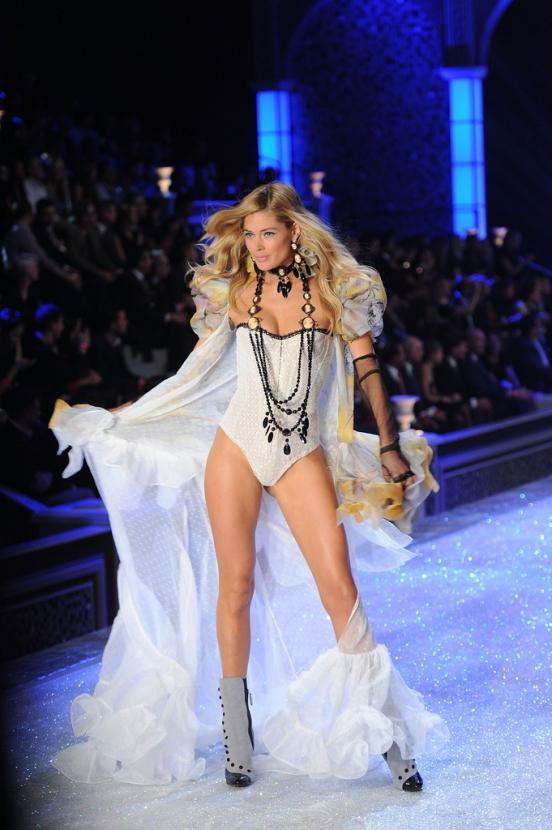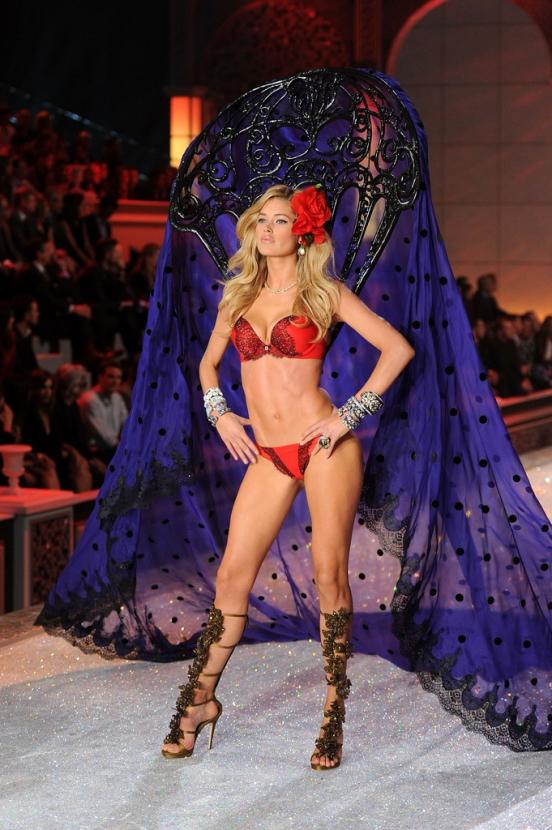 Candice Swanepoel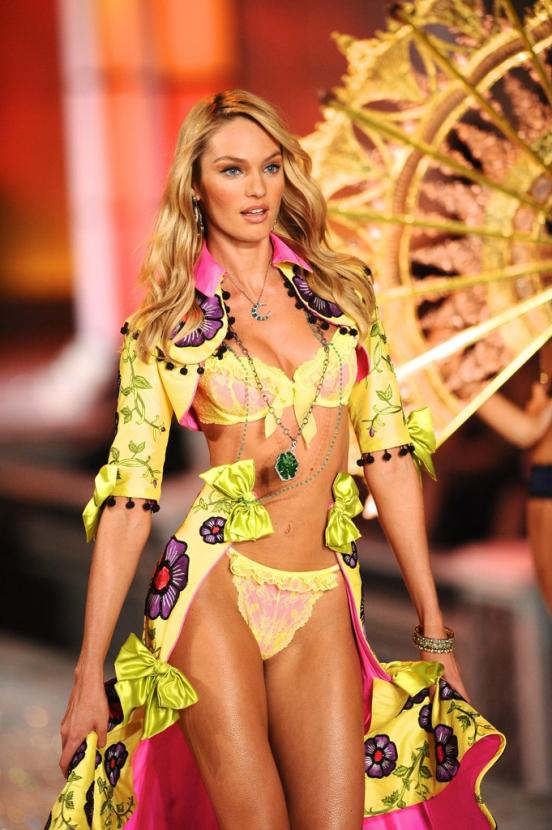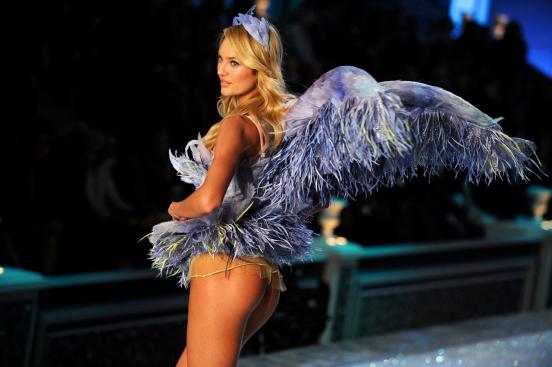 Lily Aldridge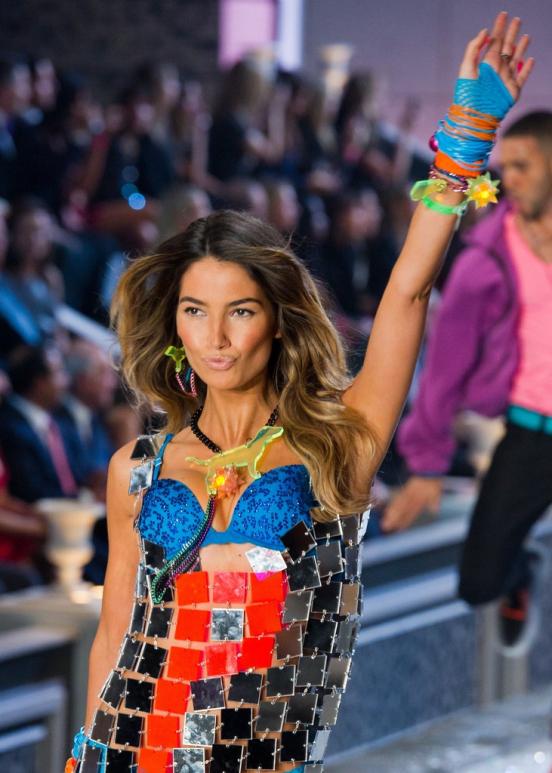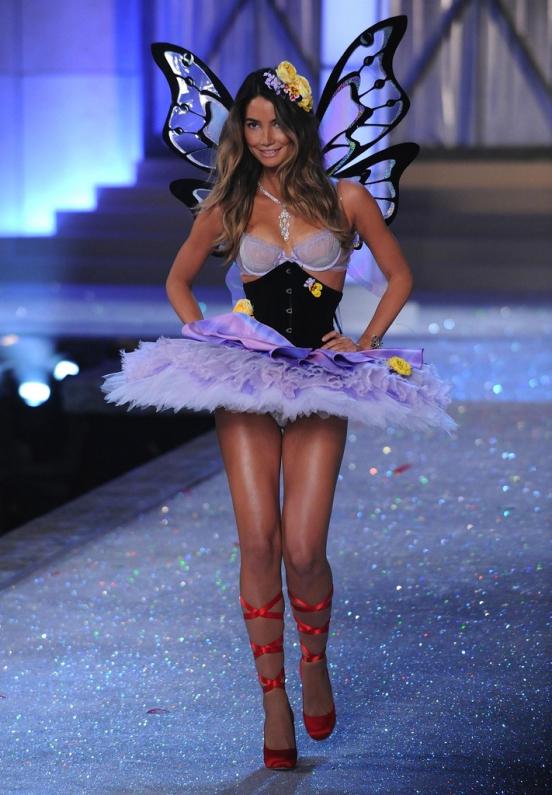 Alessandra Ambrosio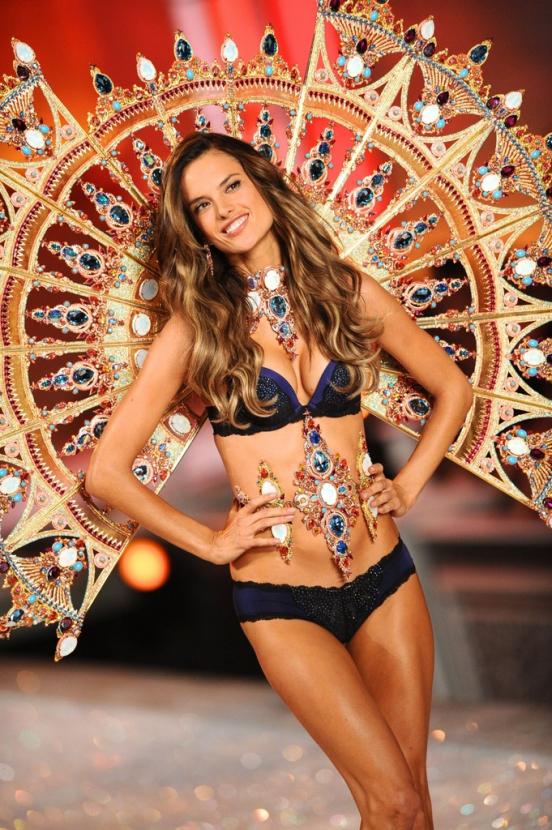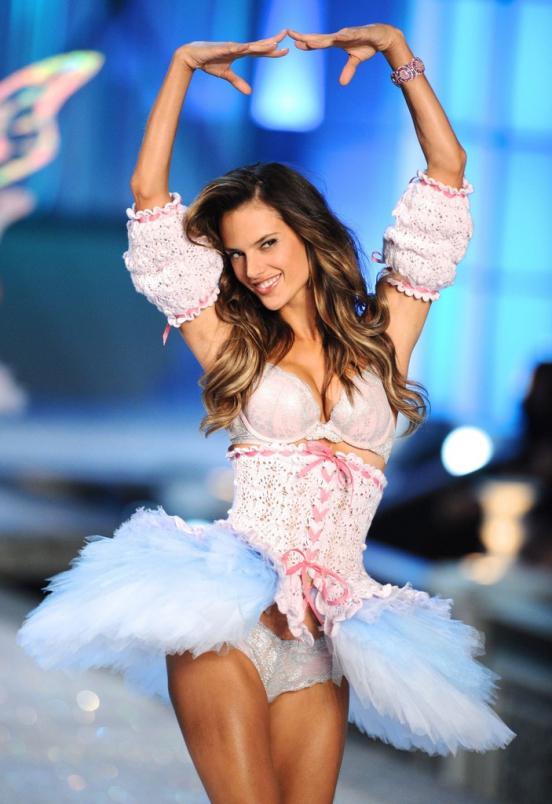 Adriana Lima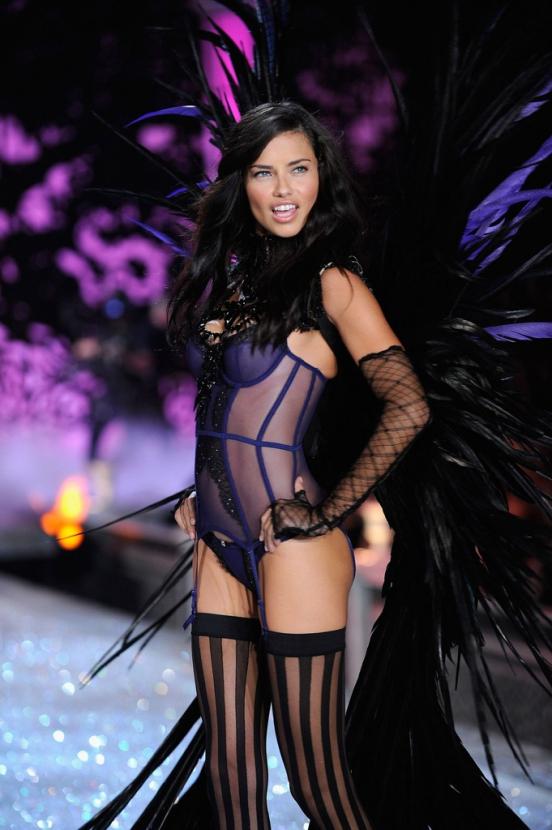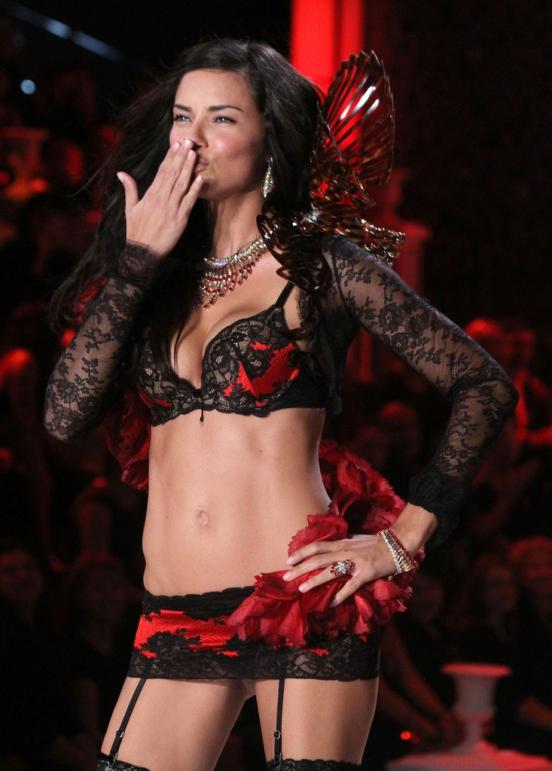 And, of course, the show itself (for those who have not looked):