WWF World Wildlife Fund does not intend to put up with the problems of sprawling save the air, land and water pollution, as well as birds and animals from extinction, it's not only people, but also the nature of the animals have a right to a dignified existence in this world. Often people do not realize what damage they cause to all living things in this world, and it is so global, that the planet just might disappear along with all who inhabit it. Therefore, it is no wonder that draw attention to the urgent environmental problems is sometimes very, very hard, because before people comes slightly clear, intelligible and accessible public service ads. Advertising for the World Wide Fund for Nature is this - tough, but fair.
Glass of water. From contaminated water as many people die as a nuclear explosion
Creative outdoor and print advertising for the fund often create better agencies of the world, with absolutely free, as if no one takes the first step in the improvement and preservation of nature and animals in the world, the second step may not be. We all depend on each other, so do not think that with the disappearance of many plants and animals together with pollution of the oceans life will be better.
Stop climate change before it will change you
Fashion requires more victims than you think
Give a helping hand to the wild
Imagine that this is your baby
Do not buy souvenirs made from the skin of exotic animals
Demonstration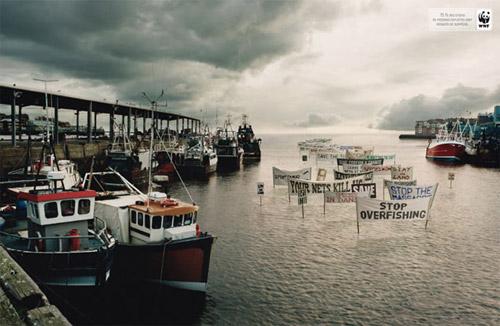 Tarzan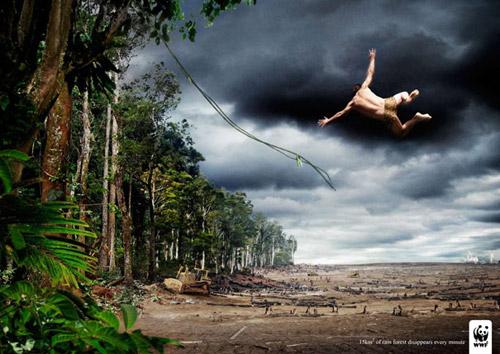 Wood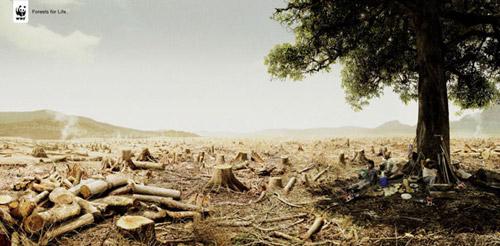 Evolution: Elephant
Homeless Penguin
Homeless seal
Your turn ...
Consuming the Earth, we are consuming our future
Future - the handiwork of man: trees
Future - the handiwork of man: the turtle
Until then we come before you let us respect nature
For left the lights on, not only do you pay
One jar of paint contaminate millions of liters of water
Drain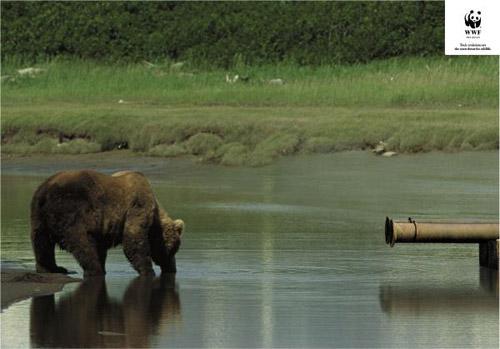 Pattern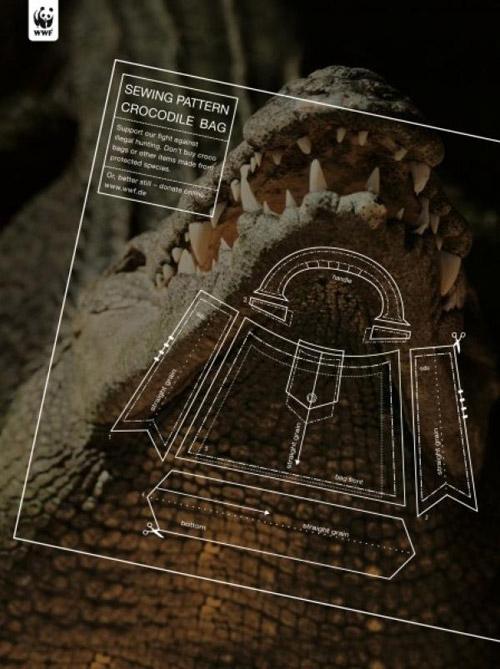 Owl. If you see an animal in the picture, then you something is missing
Little Red Riding Hood
Error 404
There are no trees - no Ikea
Forest. Saving pandas - not only our mission
Trees. The slogan of the campaign: "The world needs more green!»