Winter. While peasant triumphs and carries firewood from the forest vestimo Russian woman's time to think about the traditional women's summer dress. About sundress.
Vanessa Bruno
Trendy set with sarafans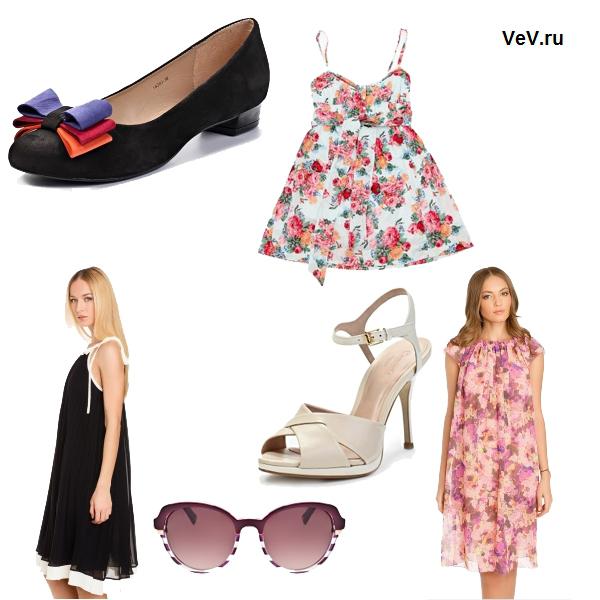 BUY PRODUCTS FROM SETH
Dress Pepe Jeans
3105 rubles.
Dress See by Chloe
19 500 rubles.
Dress Lena Vasilyeva
17,780 rubles.
Shoes Klimini
5480 rubles.

Shoes Capriccio
5900 rubles.
Sunglasses Christian Dior (Accessories)
14,300 rubles.
Tradition of traditions, but also sundress must conform to fashion trends 2012. Let us recall some of them:
• pastels,
• monochrome colors,
• prints: geometry, floral motifs, ethnic-print, graphic designs, animal and bird prints;
• asymmetry in a cut,
• metallic texture.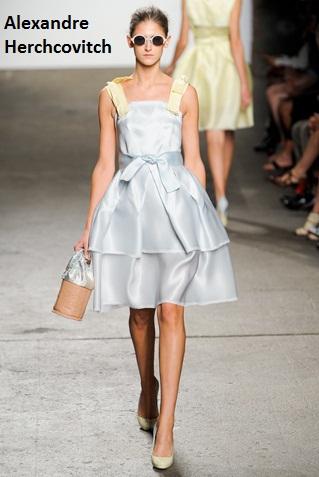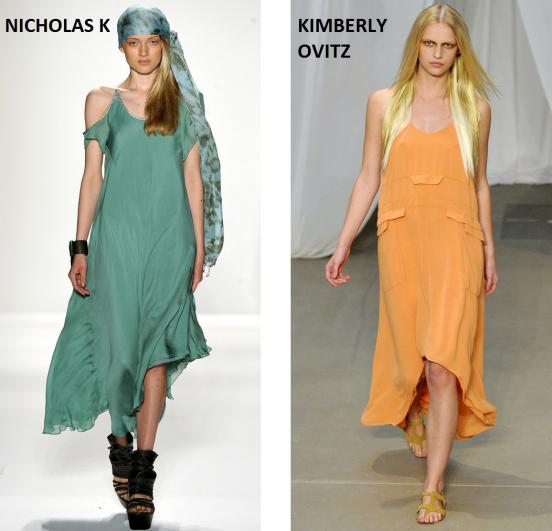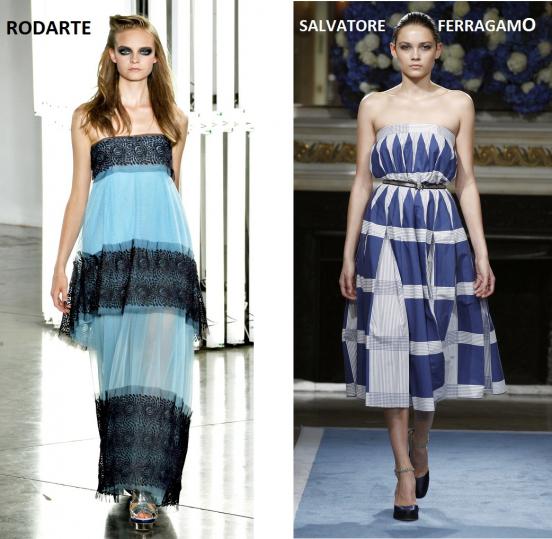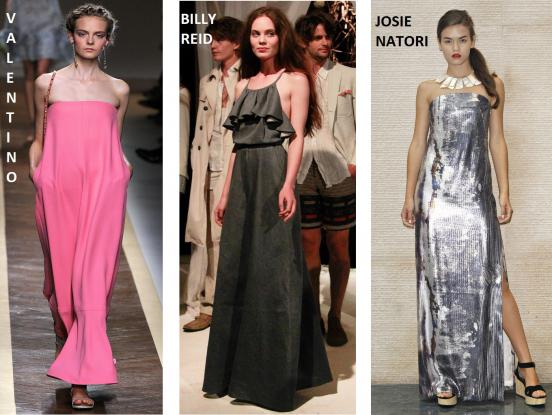 Dress - light summer dress, sleeveless, trapezoidal or direct form, so free, does not restrict movement. With or without straps. Various lengths, but often at the floor or above the knee. With flounces, ruffles, lace and so on.
Fantasia on a Theme sundresses in collections Spring-Summer 2012 - more than enough, most diverse: from the simple to the avant-garde.
SARAFAN 2012: CAROLINA HERRERA
Sophistication - that's what distinguishes the style of Carolina Herrera. Flowing fabrics, flowing lines soften the geometry of graphic prints and cold plating shine.
SARAFAN 2012: CHALAYAN
The special charm of sundresses Turkish designer Hussein Chalayan attach original asymmetrical design of the bodice and a combination of floral motif on a black background with a snow-white cloth core. A beautiful bird print - self-sufficient and does not need the complication of a cut.
SARAFAN 2012: MICHAEL KORS
Khaki tunics, with the animal print trim or reptile skin offers American designer Michael Kors. These leather sandals are perfect.
SARAFAN 2012: D & G
Bright, colorful, gypsy-style tunics from D & G is easy to learn. The girl in a sundress may not be a bad mood and it is easy to predict the near future to the young man if he gild her pen.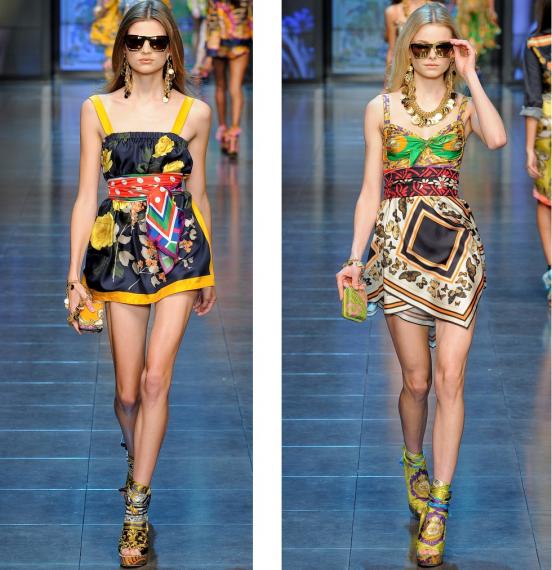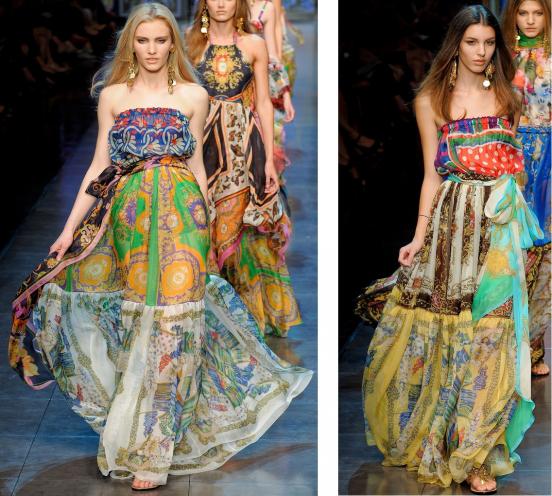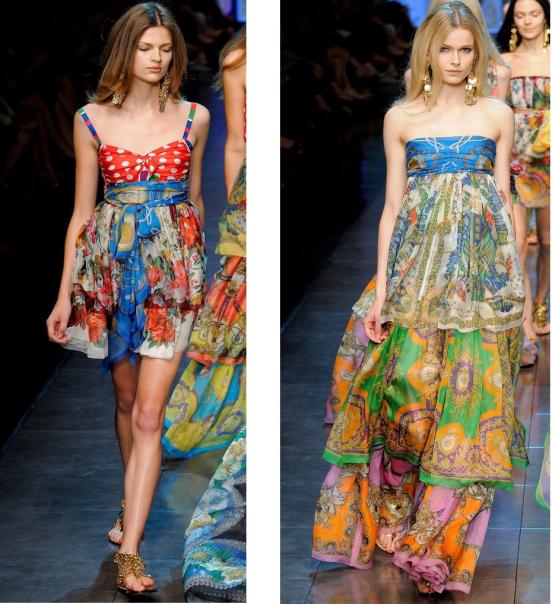 SARAFAN 2012: PHILOSOPHY and Alberta Ferretti
Transparent, lace, pastel colors, with floral motifs - such romantic sundresses from PHILOSOPHY, youth brand Alberta Ferretti.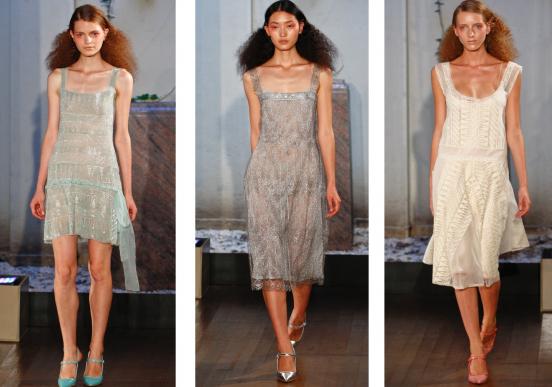 In cruise collection PHILOSOPHY romanticism expressed in gentle shades of blue and pink and a nautical theme (white and blue stripes).
In the main line of Alberta Ferretti midi length sundresses with ethnic prints, crocheted or made of transparent tulle with opaque inserts geometry.
SARAFAN 2012: LEONARD
It is a French fashion house, which works on the designer Veronique Leroy from Belgium. Collection of 2012, indeed, spring-summer: on sundresses blossomed gardens. Sami sundresses simple cut, made of natural materials. Lovely, modest, what else to say ...
SARAFAN 2012: Cavalli
Here are the lines sundresses Just Cavalli and Roberto Cavalli, the latter differs grim sophistication, and the first is more suitable for everyday life.
Just Cavalli
Roberto Cavalli
SARAFAN 2012: MISSONI
Sundresses for advanced, energetic and stylish girls who want to stand out from the crowd.
SARAFAN 2012: Chanel, Dior, Rachel Comey, Giorgio Armani and other
There is no need to disassemble every sundress separately, let them speak for themselves. Look and match to your taste and color!
Rachel Comey
Christian Dior
Chanel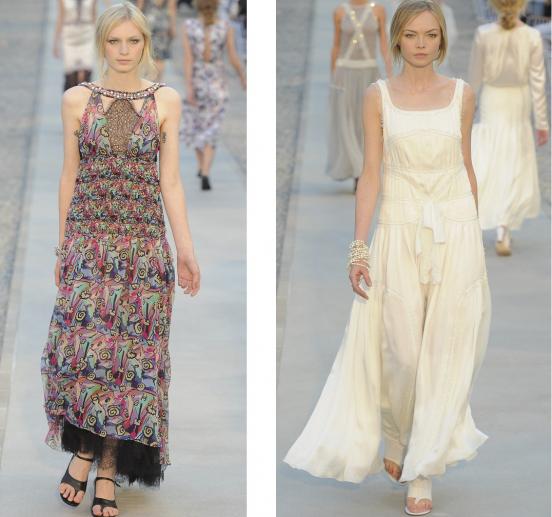 CHLOÉ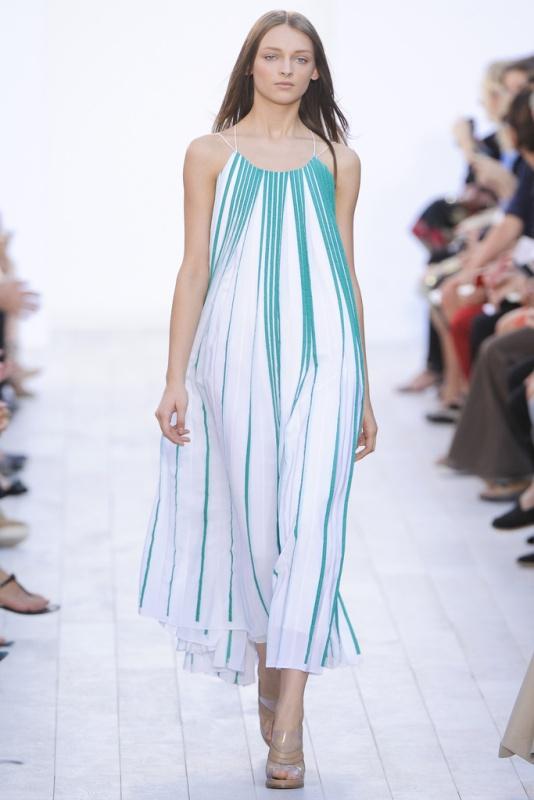 OSCAR DE LA RENTA (left) and BAND OF OUTSIDERS
LOUISE GRAY
PAULE KA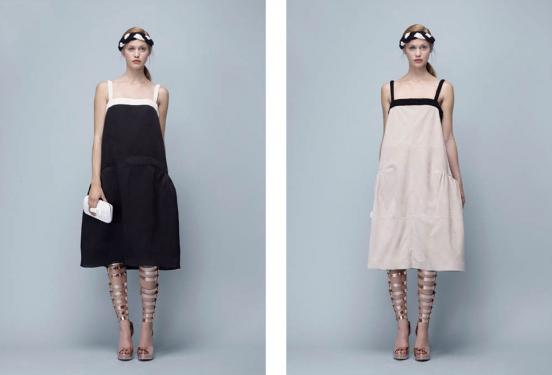 DKNY
NO.21
TORY BURCH