Shopping for girls with irregular shapes - a complex and time-consuming, but it can be made easier if you pay attention to the special clothing. Designers such stylish clothes pay much attention to fabrics, shapes, patterns, and do everything possible to ensure that these clothes have emphasized all of your dignity. Today - Overview of fashionable clothes for every day, swimwear, dresses for graduation parties and that perfectly complement the images full of girls. Fashion for the full 2014 - a large selection of bright and trend clothing for all occasions.
1. In addition to the full at Milan Fashion Week: the brand Elena Miro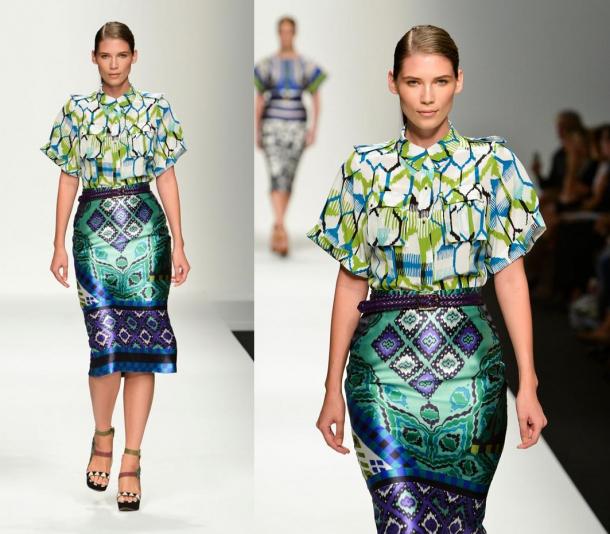 Famous brand women's clothing from holding Miroglio Group for nearly 12 years, regularly presents their clothes at Milan Fashion Week. Mark Elena Miro is very different from other fashion houses because this is the only brand that produces clothing for women expanded size range. This brand is seeking to fill a vacant in the fashion-industry niche fashion from size 42 and above.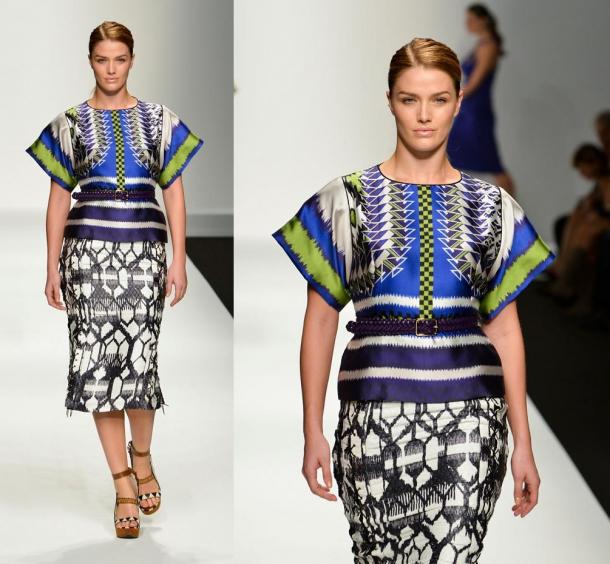 The collections from the Elena Miro can find versatile and elegant model for all occasions. We would like to mention affordable prices, large selection and high quality. For anyone who is interested - this dress comes in both retail and wholesale to many countries.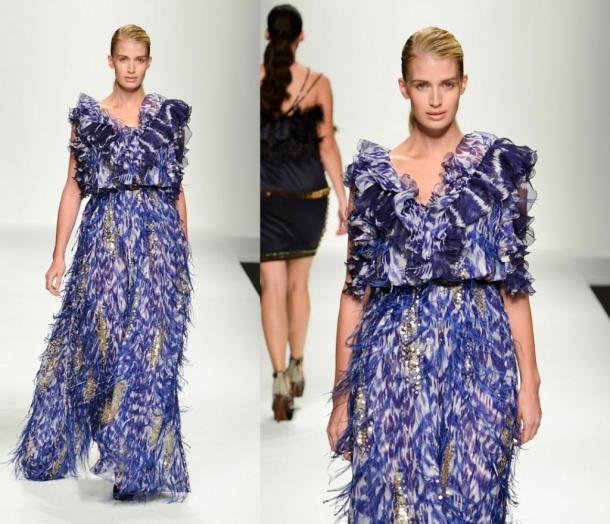 The idea of ​​the designers of the brand is simple - do not hide the bulky figure hoodie and cleverly conceal problem areas and focus on the merits. To this end, different methods are used: special styles, finishes, textures, prints and much more. At the forefront of new spring collection - chic dress with a plunging neckline that does not expose large areas of the body on display, and they emphasize the elegantly. Do not remain on the sidelines and more restrained model style casual, that delight their variegation and interesting cut.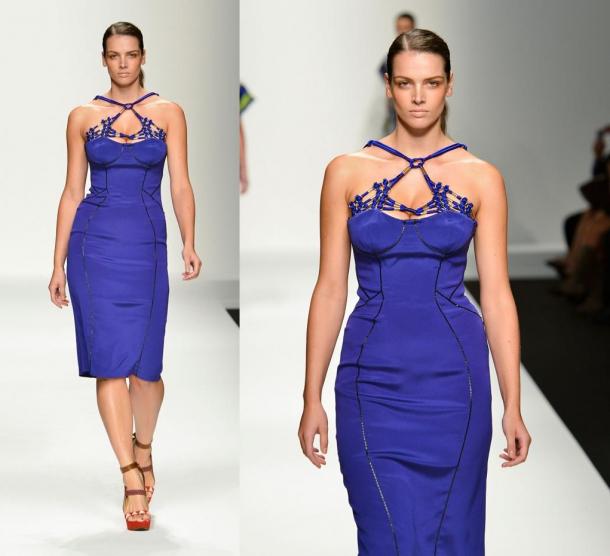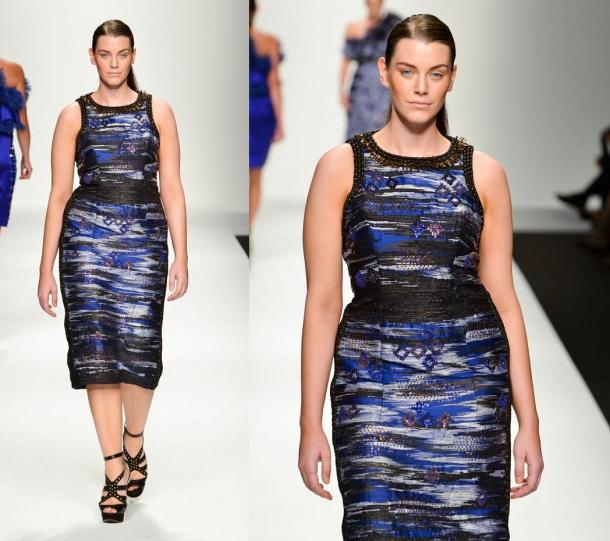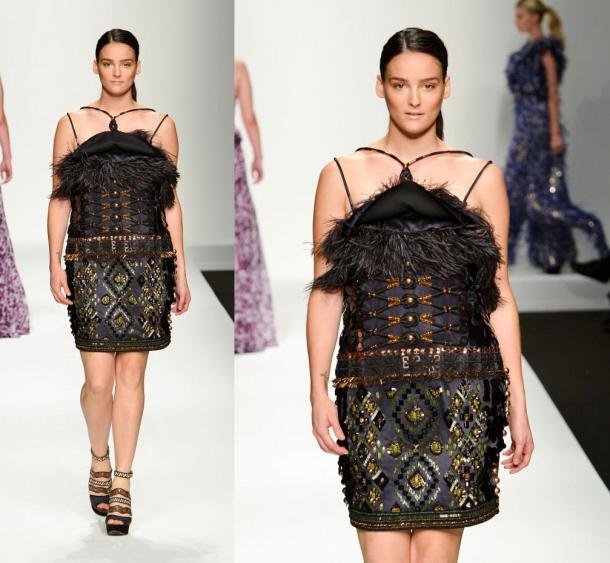 2. Evening Dresses for full SS14 from Sydney's Closet
This special colorful collection for the upcoming graduation - a paradise of lush and tight, long and short party dresses for all occasions.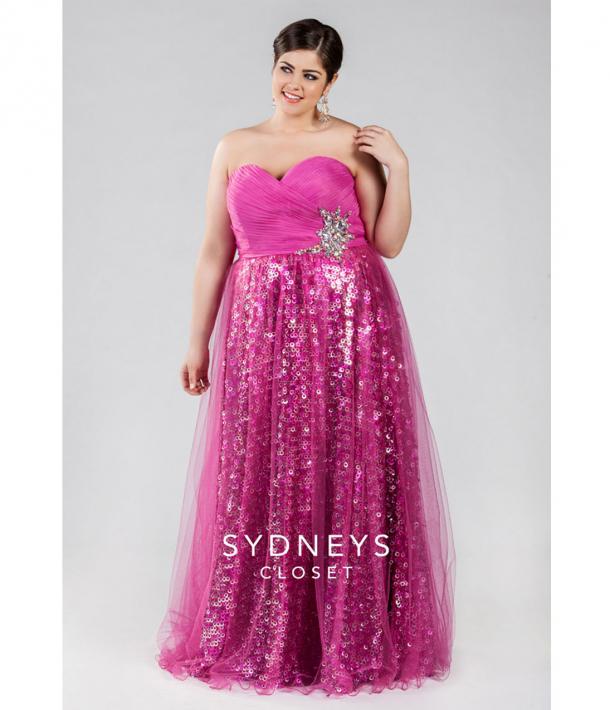 It's no secret that women with non-standard shapes very uncomfortable feeling in the open evening dresses and dress choice for many for the holiday becomes a real torture.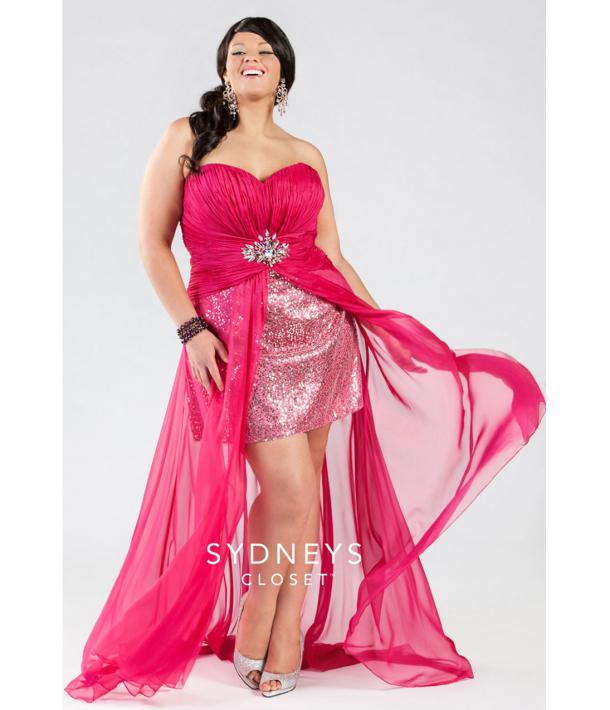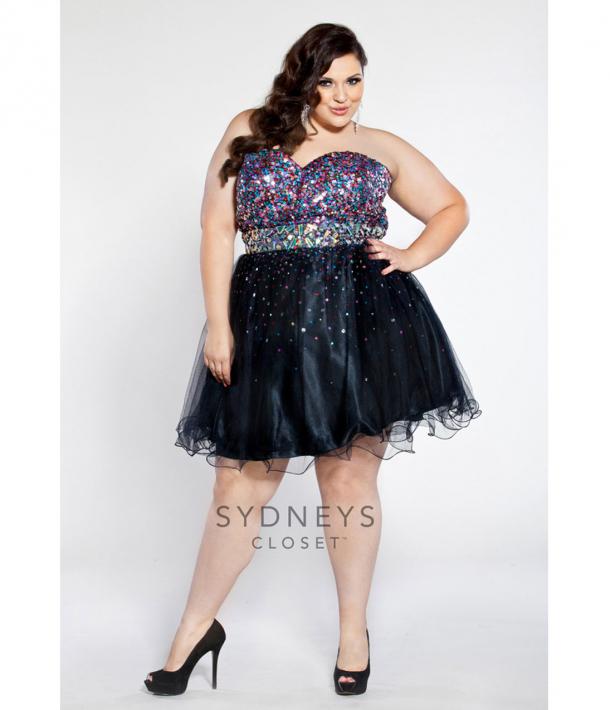 The new spring-summer collection 2014 from Sydney's Closet is designed to facilitate flour plump girls and show them that they can become a real star of the evening. All models are sewn in a way that would detract from the problem areas and to emphasize the dignity of appearance and shape. Modern designers have done their best to complete the girls are not shy about its size and shine chic designer clothes along with other.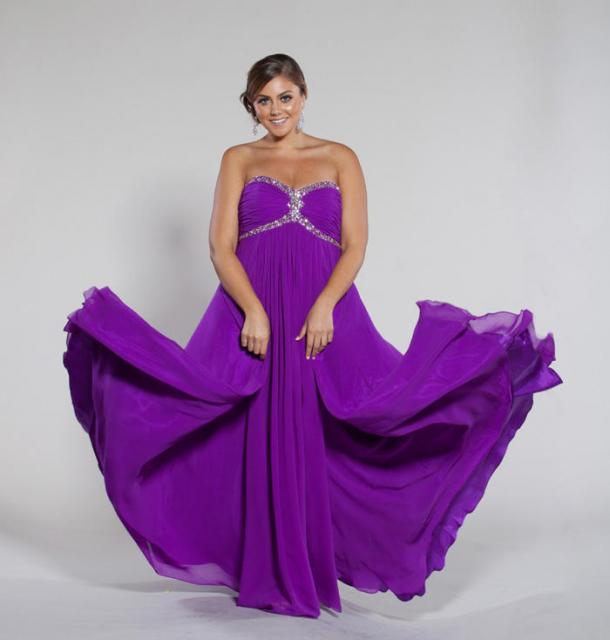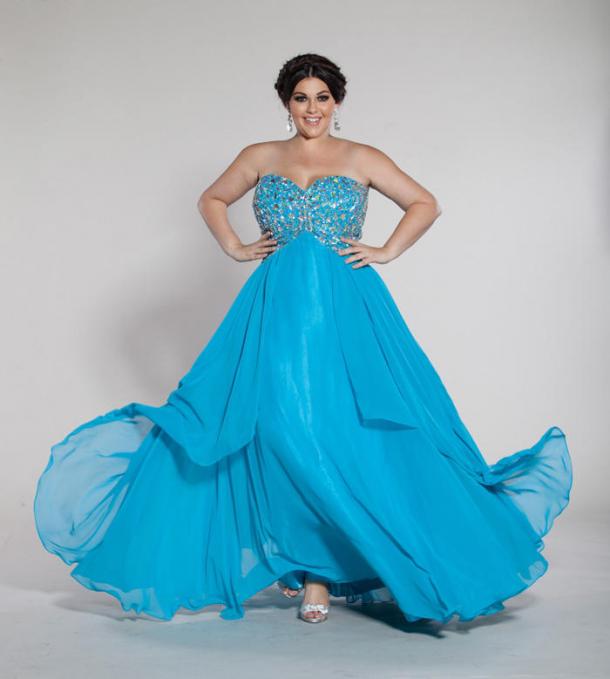 3. Fashion for the full 2014: BRITISH PLUS SIZE FASHION WEEKEND 2014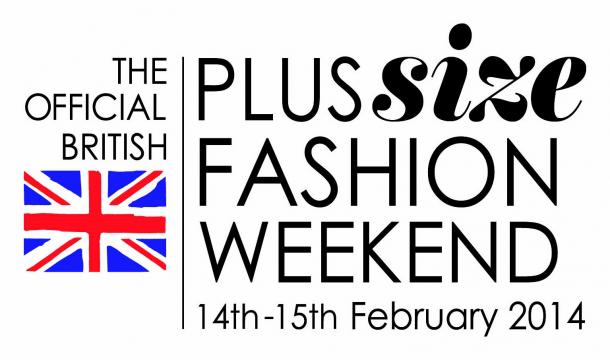 About a month ago, namely 14 and 15 February 2014 in London held a bright fashion event British Plus Size Fashion Weekend. This fashion show clothes for larger women was an exciting event in the fashion world Plus-size. It is the second weekend in England, the first successfully completed in the spring of 2013. Sponsors of the show became famous brands Simply Be and Evans, with the active support of the magazine Woman's Own.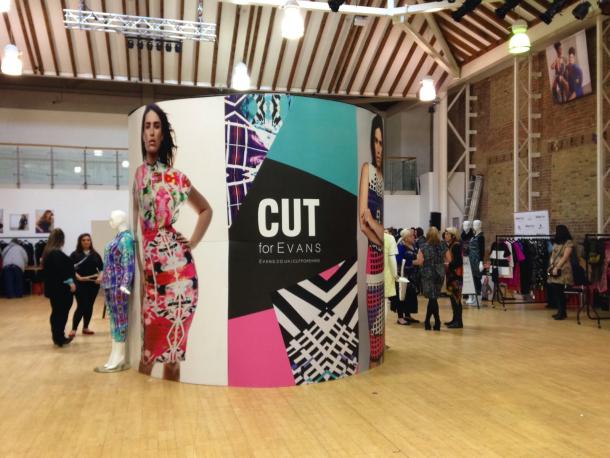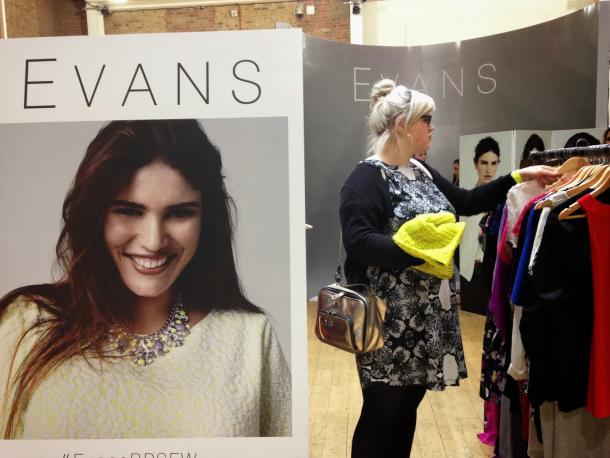 These two days have become a wonderful opportunity for young women with different types of figures to get acquainted with the fashion trends, interesting shapes and color combinations for spring-summer 2014. To be honest, very happy that with each year fashion designers are increasingly focused on women and appetizing actively engaged in design clothing size large.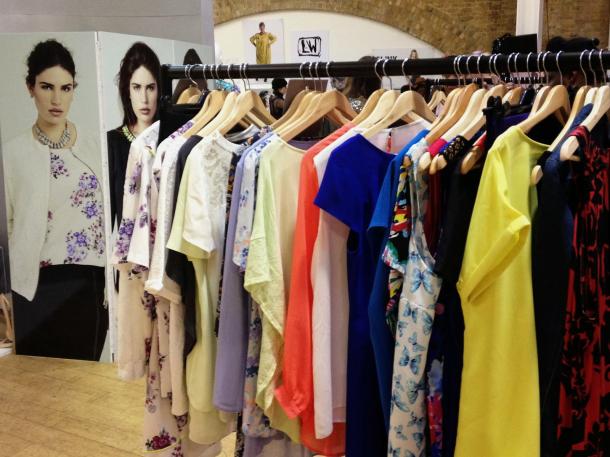 According to one of the active participants of the show in his blog, the highlight was the demonstration of the spring collection 2014 by Dea London. "I thought that died and gone to heaven" - writes an enthusiastic girl. And she's not the only one impressed by the deep, rich colors of dresses (mustard yellow, dark shades of blue), fine quality fabrics and are feminine and elegant styles.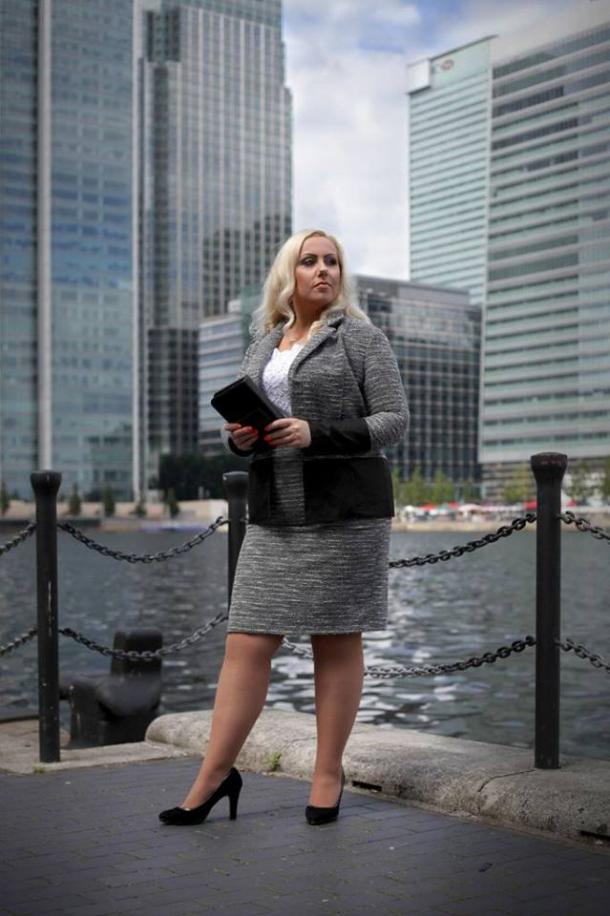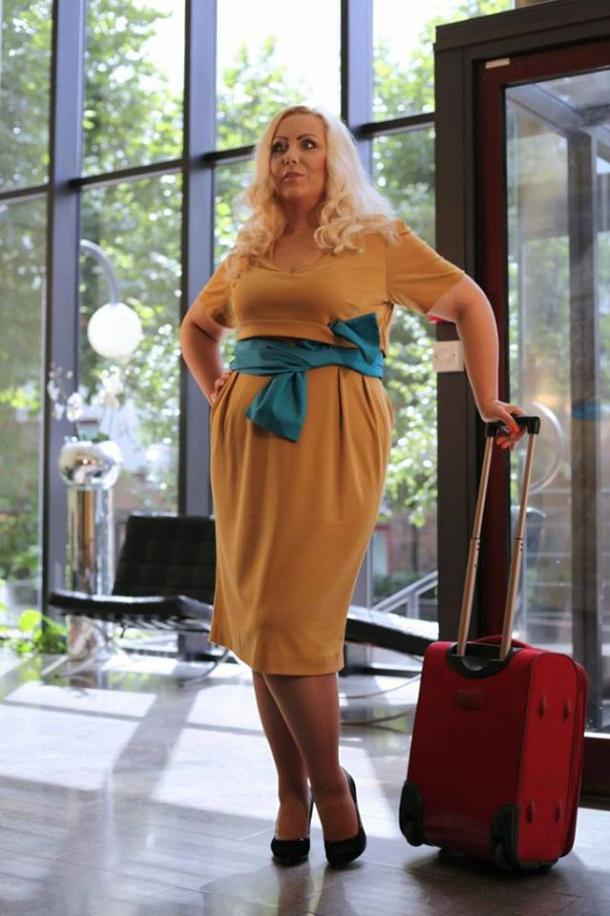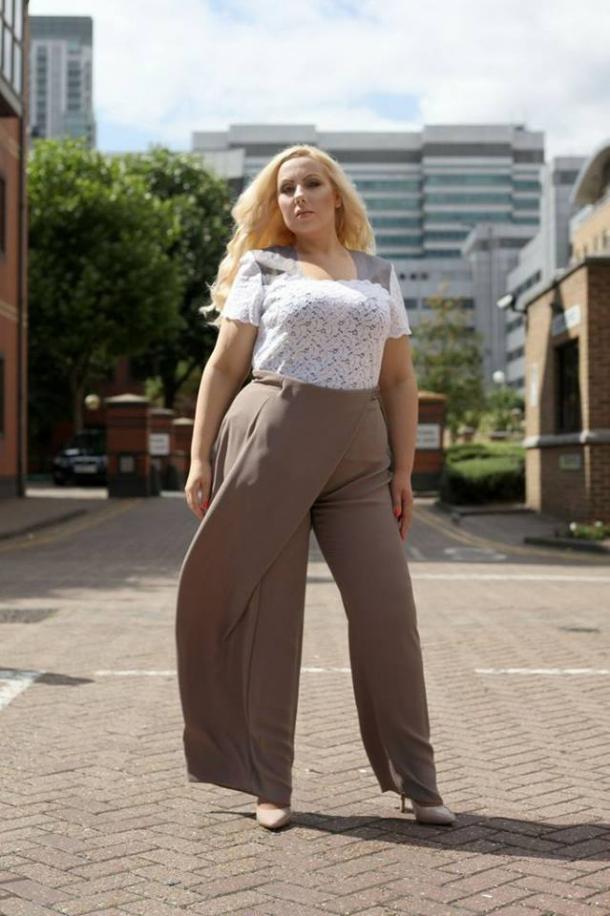 4. Fashion for the full 2014: Swimwear
Australian firm City Chic to the delight of all the girls presented a new luxury collection "On the eve of the summer» 2014.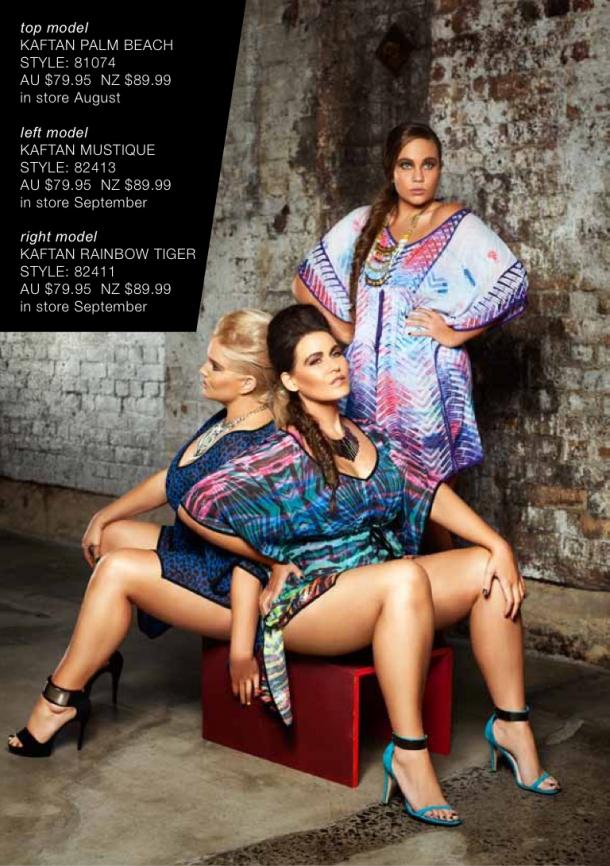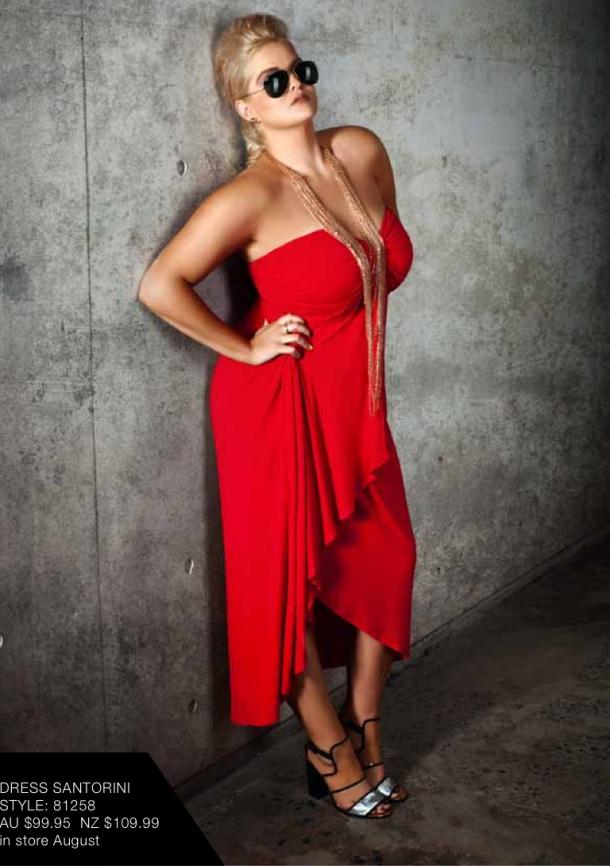 This summer, a colorful collection of light dresses for very hot weather pleases with bright colors, large pints and cleverly thought-out will cover, ideal for full girls. Subject swimwear has been and remains a painful issue for many women who are not satisfied with your figure. Solutions offered by the 2014 City Chic brand delight its universal and unique style, which can afford any girl.