January 11 all the young Hollywood came out on the red carpet before the Nokia Theatre, to show itself in all its glory at the annual People's Choice Awards. This award honors the best in music and movies, and the winners, as the name implies, elected by the people, and not some critics academics. The darling of the people this year deservedly became Katy Perry, but Miss Perry for winning did not come (apparently, the problems in his personal life - not just a rumor), so I suggest to admire the people who graced this action and makes the best (and worst) fashion images of this year.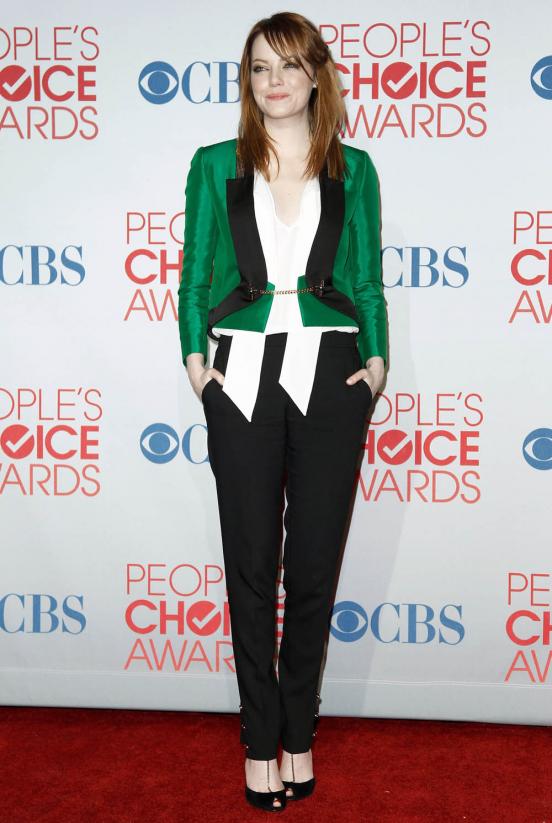 Instead of the traditional red carpet cocktail dress Emma Stone chose a pantsuit original Gucci, which was the star of the green short jacket. Stylish and very pompous. Sit down, five!
The young starlet Demi Lovato, who miraculously managed to snatch the award for "Best pop singer", ahead of such monsters as Gaga and Katy Perry, dressed for the occasion: a luxurious dress with a long train from Marchesa has caused a storm of emotions from fashion critics, so it was nice . Look, what color, what embroidery ...
... A clutch. Mmm!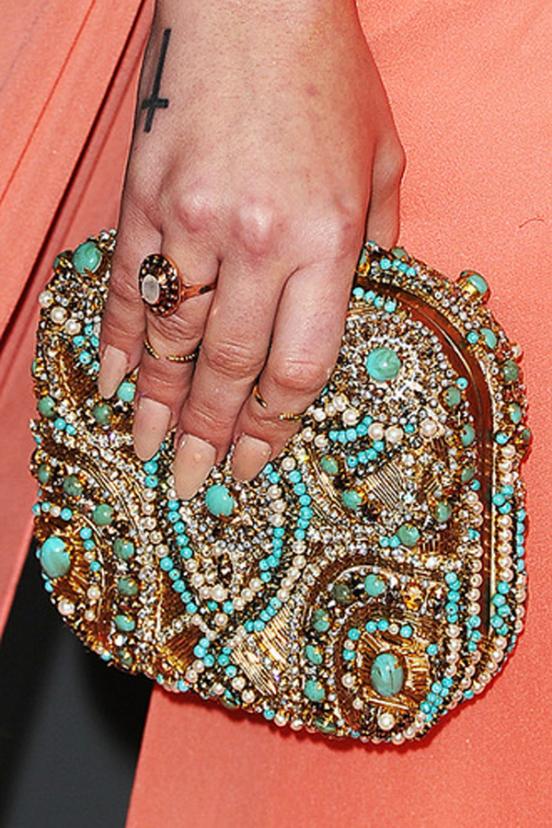 The next Jennifer Morrisson. The actress would look perfectly in this elegant restroom by Oscar de la Renta, do not be on it this terrible fringe a la macrame. Everything else - the accessories, make-up, hairstyle, "Halal" - looks great, but the fringe ...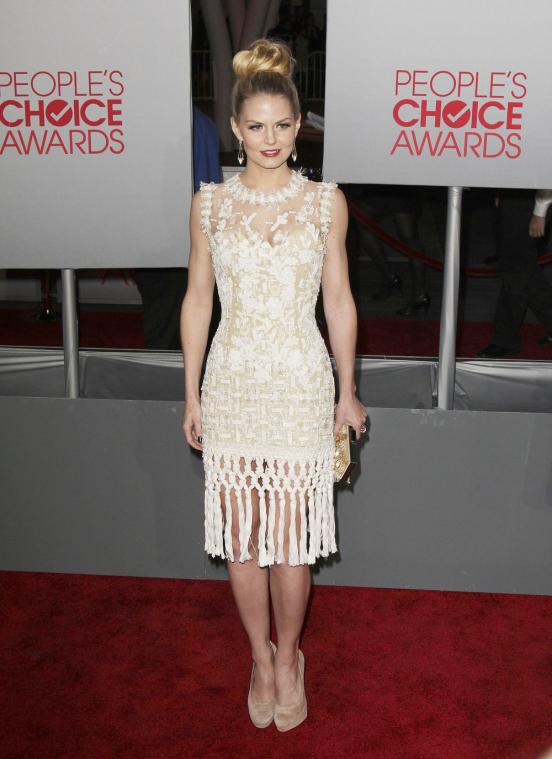 I love Nina Dobrev, because she never goes over the top with detail. This case, in general, is no exception. Extremely simple way - straight loose shining (!) Hair, sandals and a clutch of solid color, which blends perfectly with everything, and dress color emerald green (yes, there are such). The highlight of the image - green lace inserts on the sleeves and bodice. And that absolutely was not boring - ring with a large stone on her finger.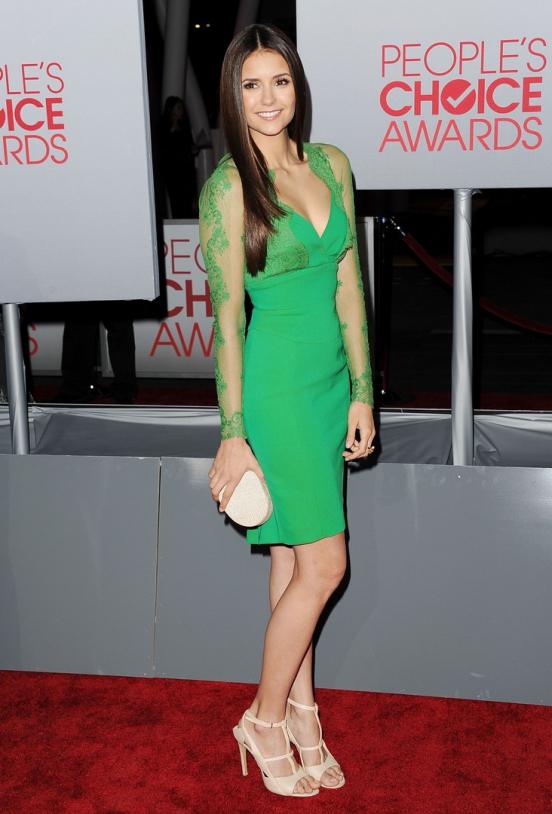 Another fan of lace - Kristen Bell. The actress, whose voice speaks notorious "Gossip Girl", dressed in a red dress Valentino leather and lace. I love this combination - both gentle and sexy. And luxury shoes to boot (apparently, Louis Vuitton, thanks to which the new season in fashion again shoes with pointed toe).
Again, leather and lace, this time for Ashley Greene. The actress recalled that the fame she brought the role of the vampire, and clothed in black.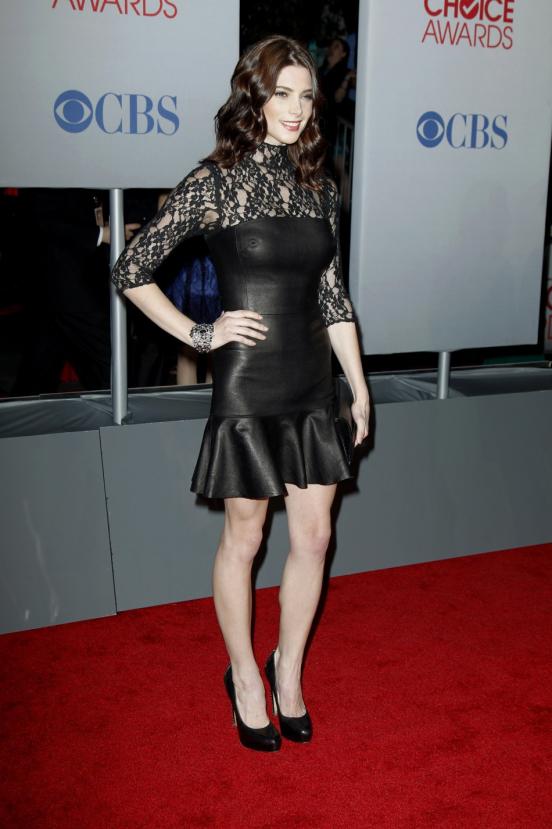 Now we know, from whom Kelly Osbourne has inherited a good taste (which came to her not once, but came back!) - From mom Sharon. Kelly looked just fine in a long dress delicate flowers, decorated with lace and Sharon literally shone in the dress in metallic. Here it is the perfect festive toilet wife of the Prince of Darkness, which is 50 - any exposed parts of the body, just cut, kompensirovannny bold color or gloss.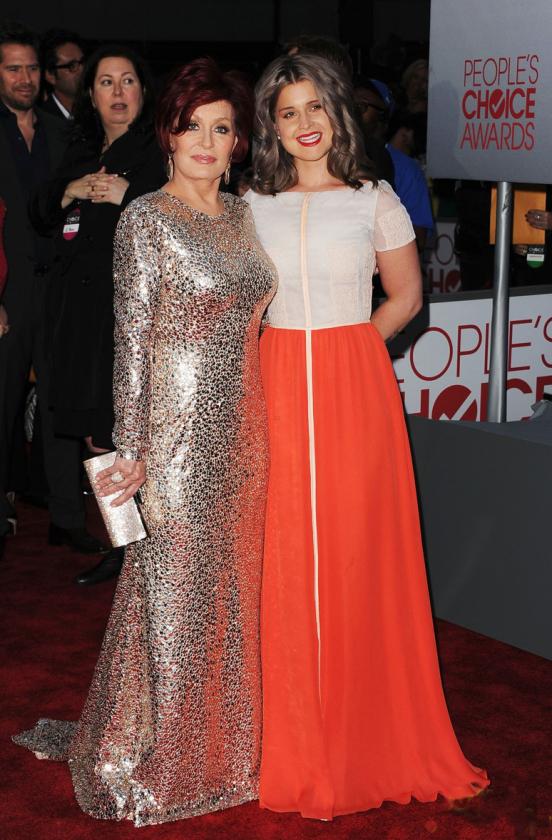 It is a bold image shown at the ceremony Jennifer Goodwin - fuchsia dress, the highlight of which were puffed sleeves. I never liked a sleeveless cut, but forced to admit that without the dress would look less advantageous. Plus Jennifer in the treasury, that's why it was called one of the most stylish women in 2011.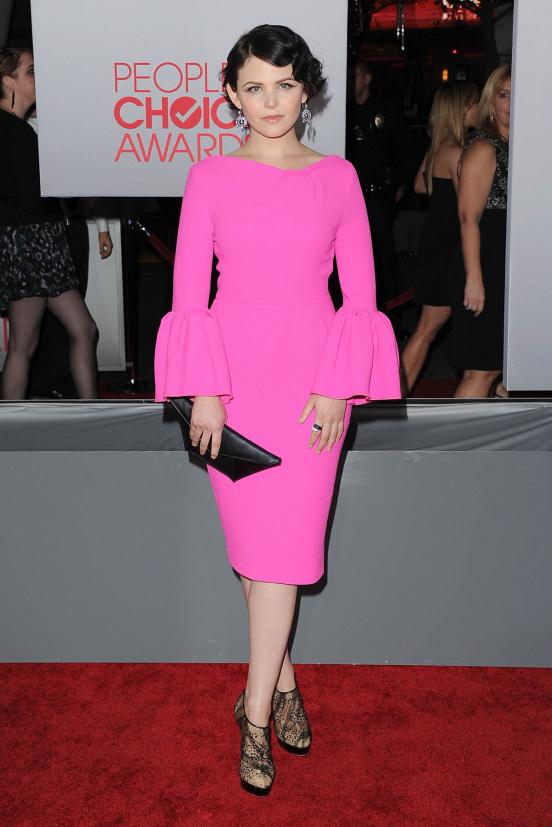 Alison Hennigen proved to all that a pregnant woman has the right to do everything that a woman is not pregnant - go to secular parties, wearing high heels and dress up in red dress with beads studded in which she looks like a little Hippo. Sorry, Alison, it was necessary to choose the cut with a high waist.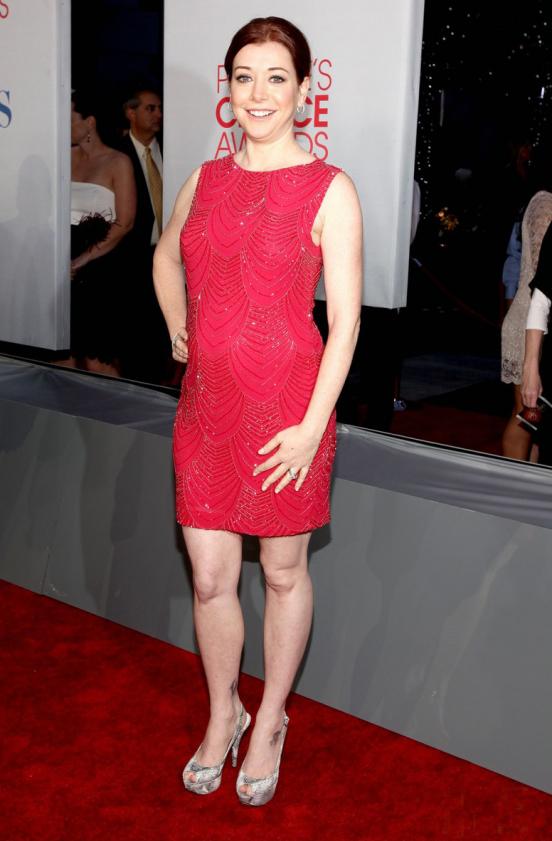 Again, fringe, but that fringe Well I really like it! Lea Michele in a dress Marchesa. Front view ...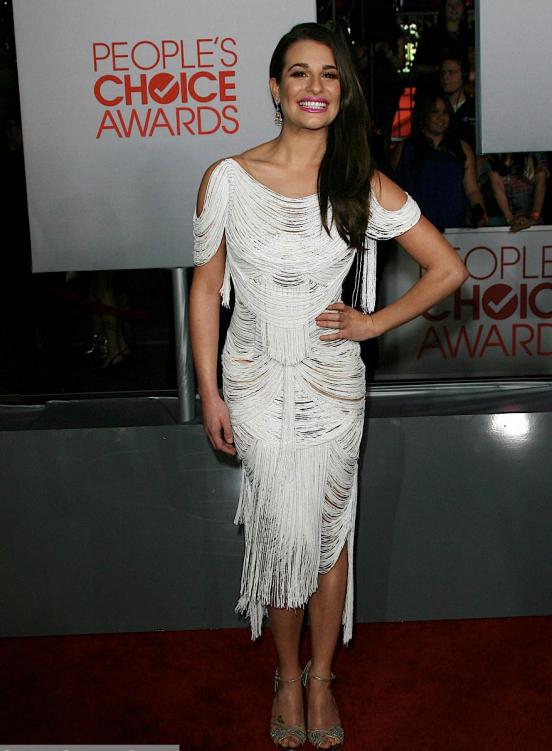 ... And back.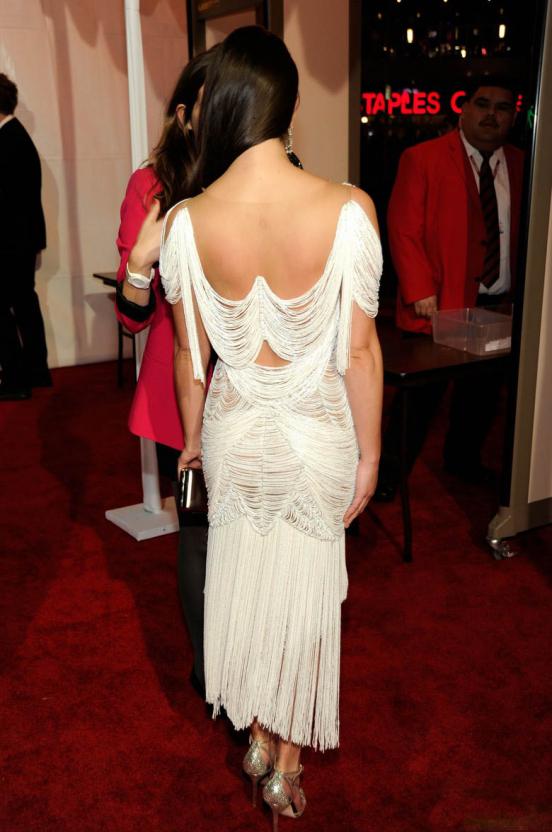 Very pleased with the choice of dress Miley Cyrus, though its images are usually not really impress me. Sooooo interesting David Koma dress with translucent neck on the chest and back inserts plus illuminated red metallic studs Jimmy Choo studded with crystals plus Marchesa clutch still the most stylish way of evening.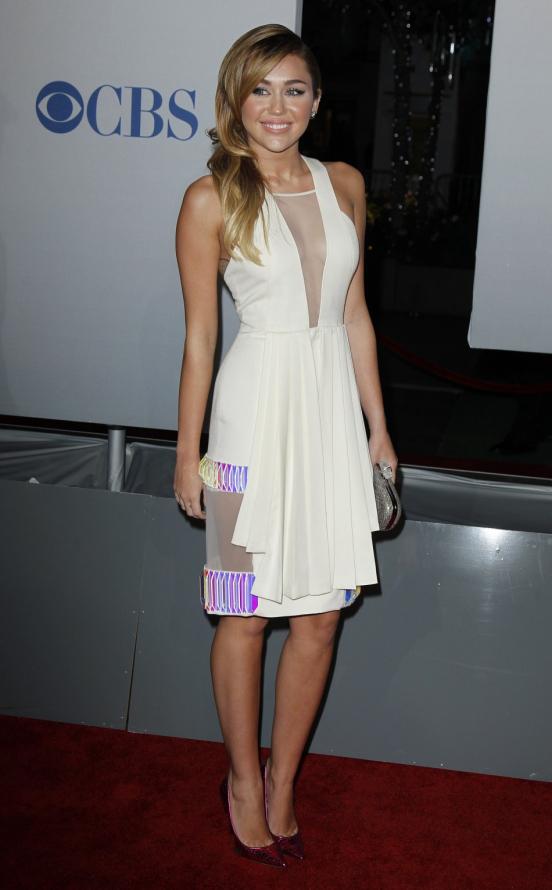 Kaley Cuoco The ceremony proved to everyone that the wedding dress collection might look like Badgley Mischka wedding is not on the red carpet.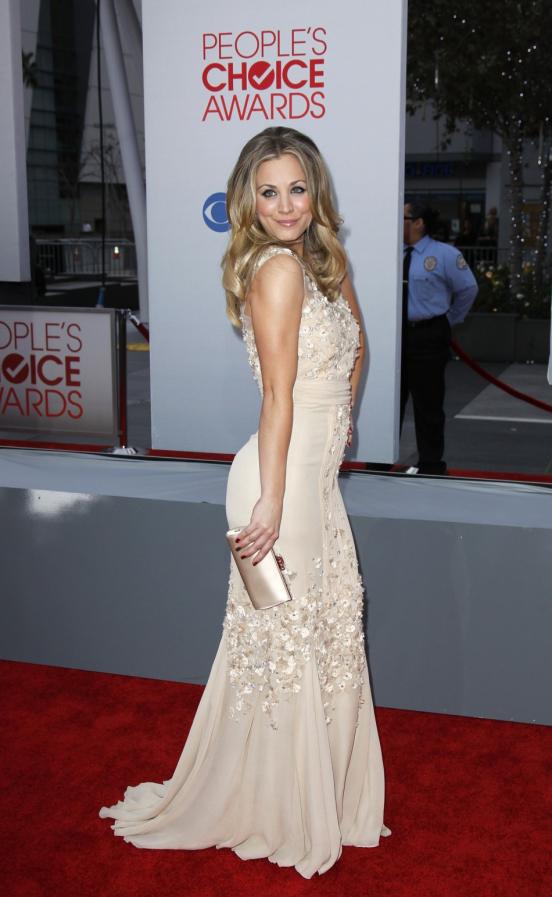 Vanessa Hudgens in the usual and beloved for her image in the style of glam rock. Designer Jenny Packham.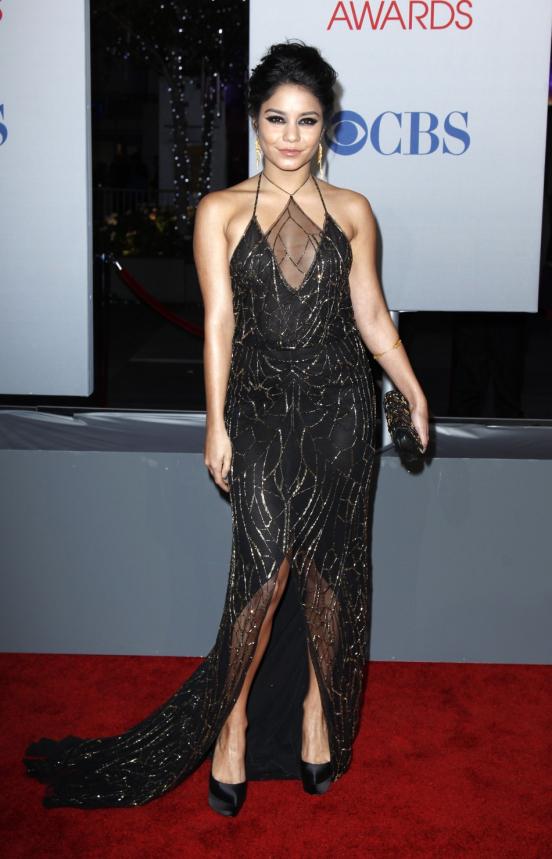 Chloe Moretz: cute and age.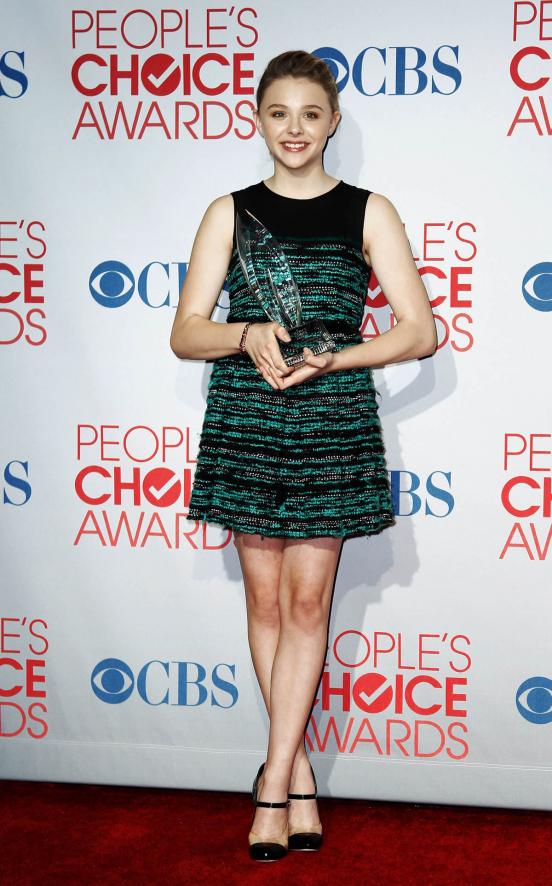 Another dress, from which I have come to a complete delight - corset bodice of gold color decorated with perforated and translucent black skirt to the floor. All this Elisha Cuthbert in the attire of the cruise collection Vawk.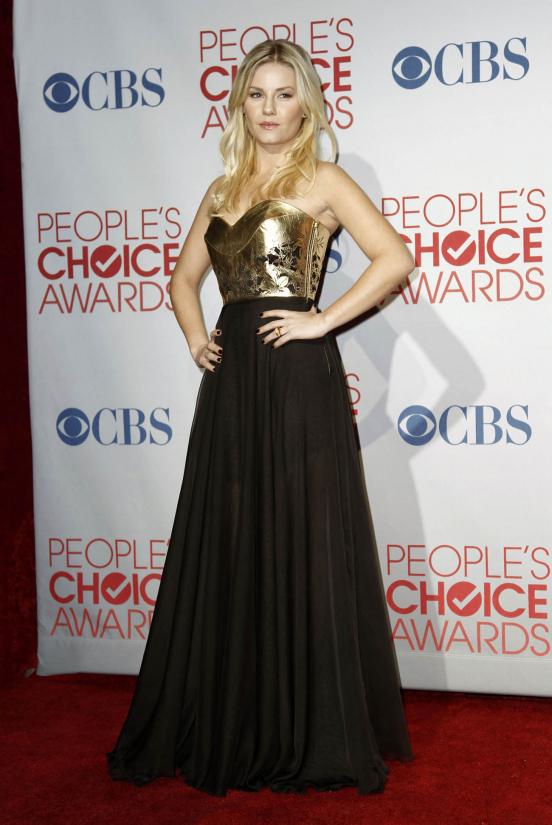 Jennifer Lawrence. A bold but very strange dress, but a great makeup.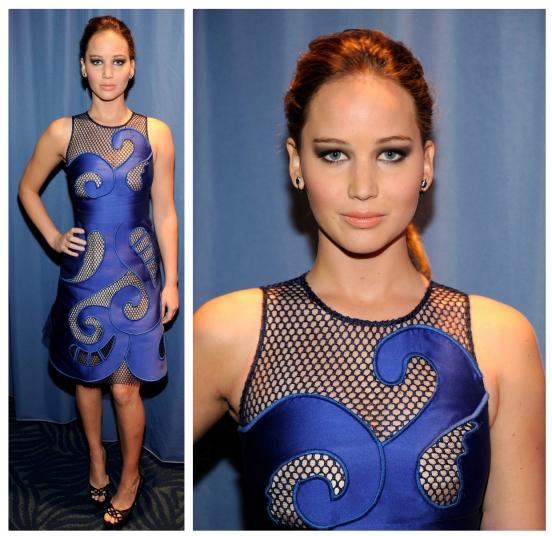 Troopers "Pretty Little Liars" (though not at full strength) landed on the red carpet People's Choice Awards 2012. All as the selection, beauties!
Lucy Hale
Shay Mitchell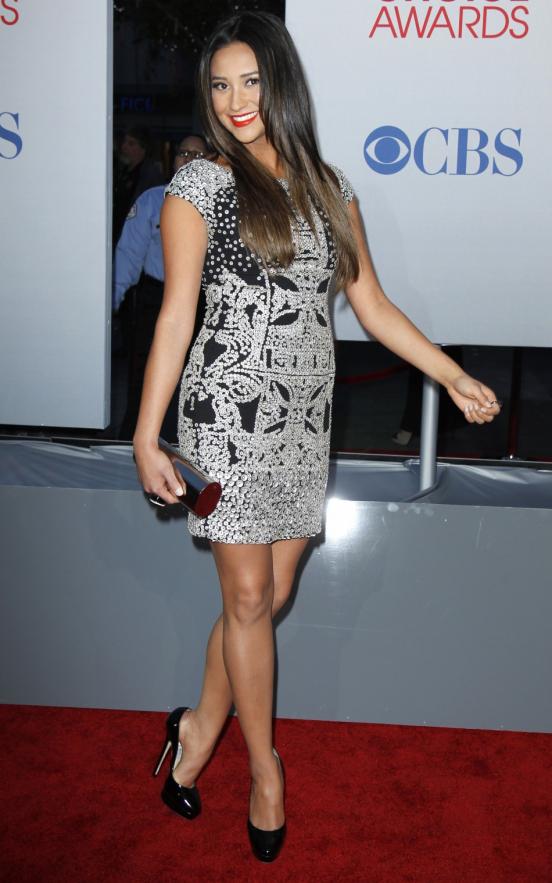 Ashley Benson