What will come when you cross Britney Spears and Andrew Pejic?)
The first phenomenon Boris happened to the people in 2008, Koga song started the project "Star Factory 2" (Ukrainian). Although it is not "American Idol" and "X-Factor" and even the Russian Federal Law, so the excitement around him within the native state can boast of few participants of the aforementioned shows. "WHAT IS IT"???? - That was the reaction of the vast majority of viewers to the phenomenon of Boris, who at that time looked like Britney Spears at the beginning of his career. I can not say for sure, but I'm sure that it was in April attracted to television screens most of the audience "Factory" - well, they do not look at this miracle ???
However, the role of "freak hour" Boris was not satisfied and was a finalist of "Factory". In 2009, this guy was one of the most talked representatives of the Ukrainian show business, and even rushed to Moscow. Now on his popularity remained a tenth, because the character behaved mildly, inadequate (perhaps it was a PR stunt, but judging by the results, unsuccessful).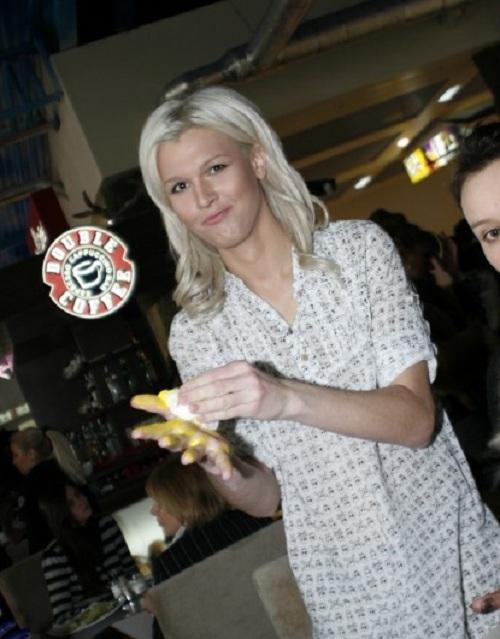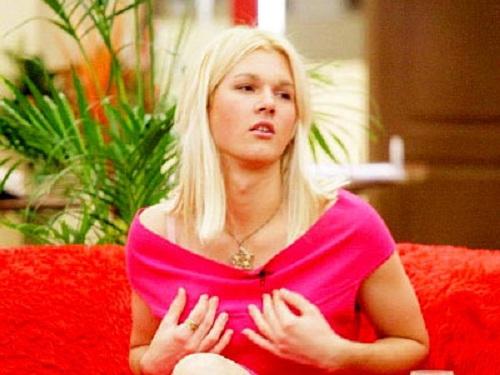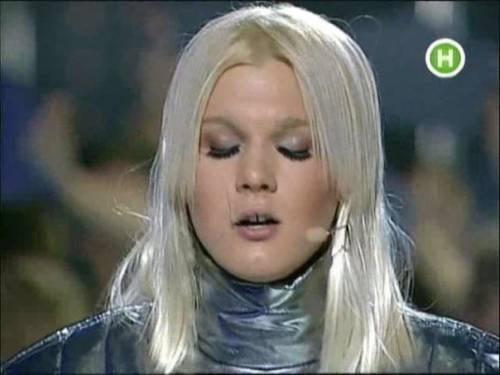 Boris himself called himself the Star Wars - the title of one of his songs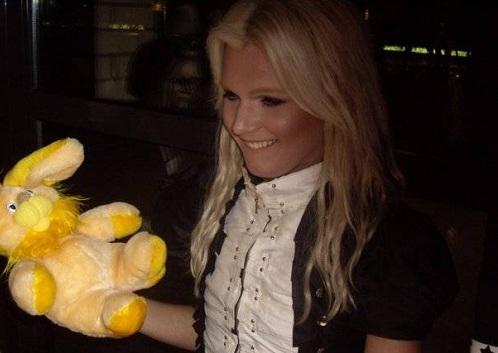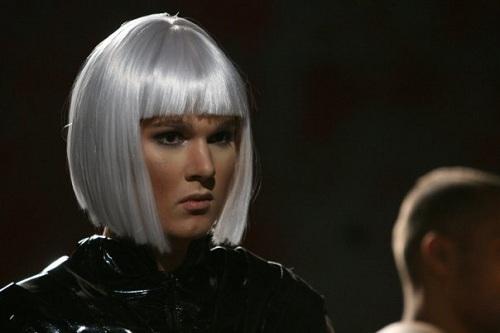 Judge: After recording a couple of clips Boris suddenly ... gone. Yes, I lost in a literal sense: his producers said that they can not find anywhere else strange artist. He turned off all the phones and went somewhere. Fans and journalists have built a variety of speculation: Boris was in a psychiatric hospital, Boria was kidnapped and extorted ransom. There were even suggestions that in April killed evil homophobic. However, somewhere in mesyatsok loss he showed up and said that he never lost, and gained strength for new creative achievements (lol). Then Boris took naroshchennyh curls and a haircut "hedgehog", repainted black. "Boris April to radically change the image!" - Shouted Ukrainian online tabloids. However, the image of a country perceived brutal Bori not really - April mercilessly utuhala popularity day by day.
Boris' type guy »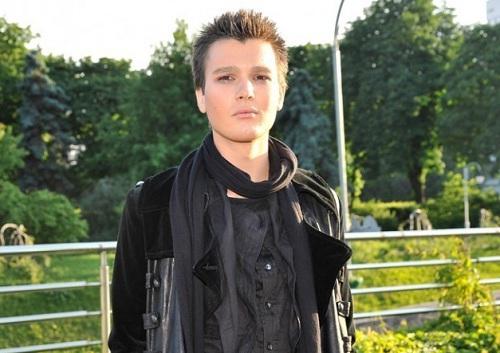 Boris - 2012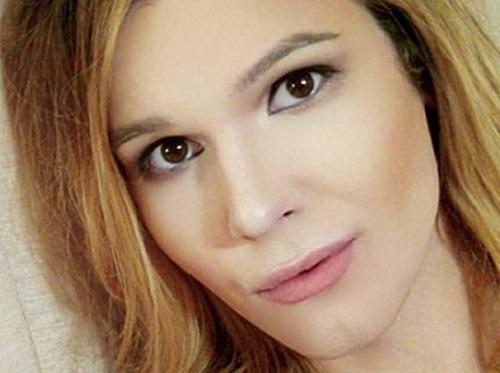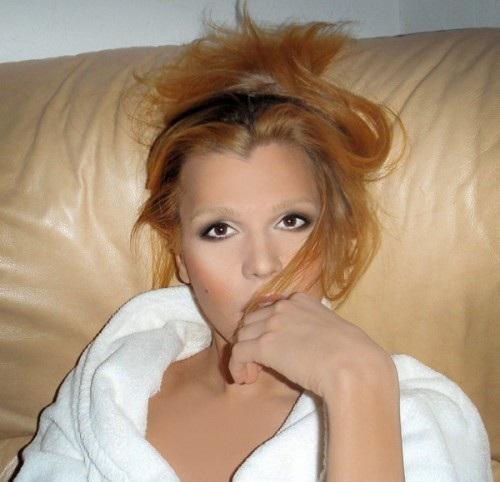 In 2011, it was not seen on television. Only recently, the actor recalled his statement that he was returning to the concert activities. The new image of Boris - red sexy beast. Even more makeup mannered antics and women's clothes. Only here I do not think he will get back into the stream - the boy-girl Boria Ukraine has already seen, and abroad, and its full of freaks ...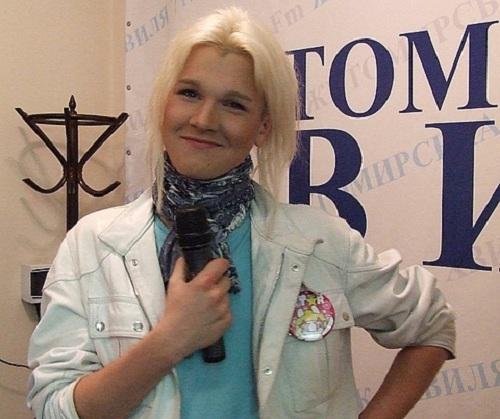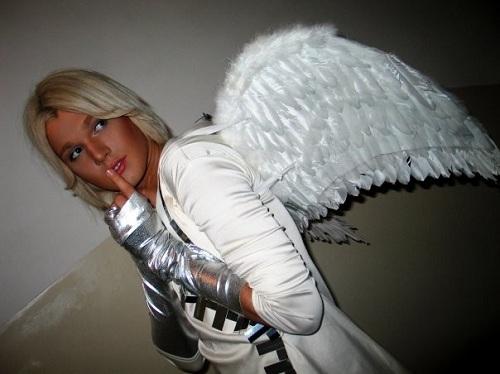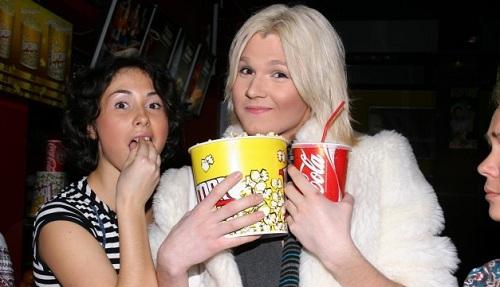 Orientation Boris was the most discussed topic of the personal life of the artist. He did not fool - never said directly, who is he most NRA - Mae or PVCs))). Pogutariv, many fans of Boris numerous fan clubs (most of which have long fallen asleep in the Lord) came to the conclusion that the April - transgender, ie, a woman in a man's body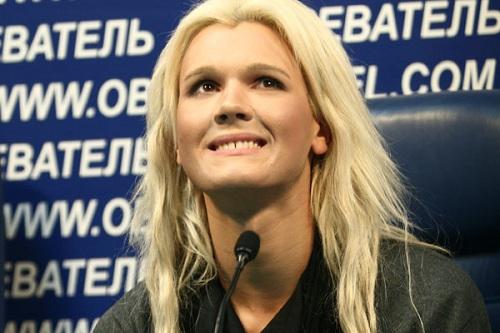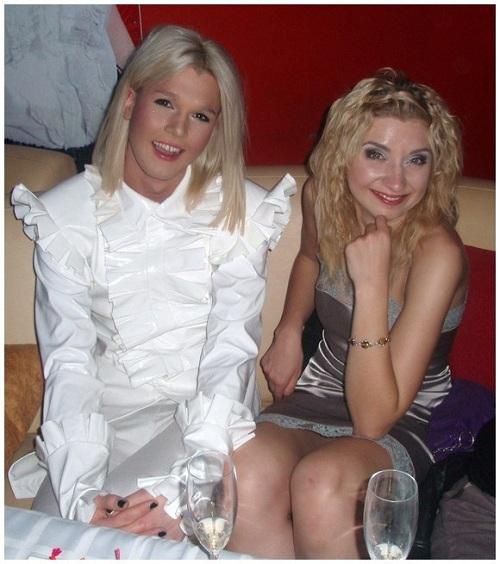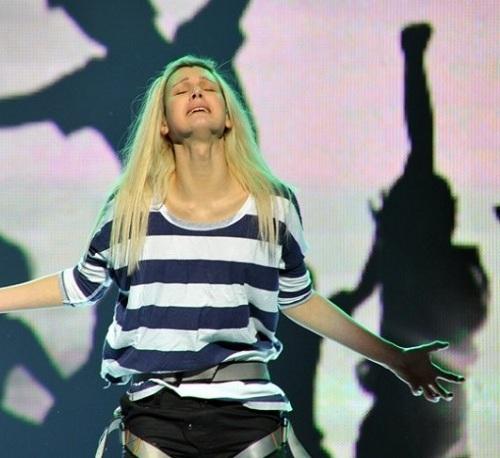 Oh, yeah, real name April - Boris Kruglov. He was born by the way, in October 1990
This video - a simple removal of the brain !!!
Here is such a Boria. And you say - Pejic, Pejic ... April, by the way, was on a wave before as Pejic started hard to write))) Conclusion: Andrew - plagiatchik!
joke, of course