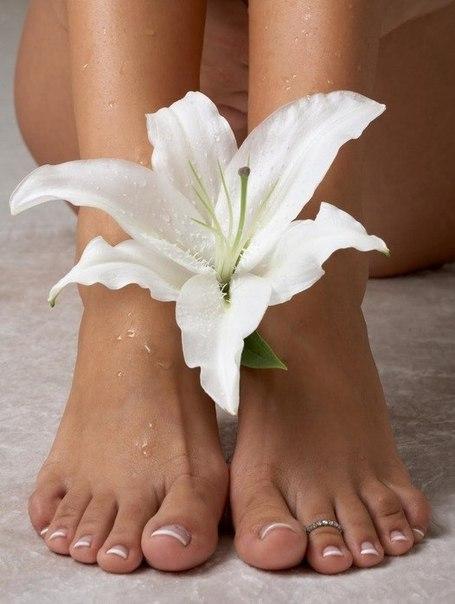 * People most of the day working on their feet, in the evening a sense of tension, pain and a burning sensation in the soles. These are symptoms of circulatory disorders, the best way to restore it - lower the legs to the maximum hot water for 10-15 minutes. On 6 liters of water in a bowl, add 2 boxes of mint dental powder, after the procedure you will feel a pleasant freshness and lightness.
* If the skin on the heels of callous, do not throw potato peels (they only need to be fresh and clean!). In a half-cup peelings, add the same amount of flaxseed and cook until a thick slurry. In warm mush lower legs for 15-20 minutes. Then rinse your feet with warm water, wipe your feet and spread nourishing cream.
* Apple cut into cubes and boil in a glass of water to form a slurry. Spread a thick layer of her heels, when slurry has cooled slightly. Wrap the legs in cloths and lie quietly for about 30 minutes. Then rinse with warm water all,
* If the skin has become a stop to peel, melt the wax in a water bath, and then lower it to the feet (just make sure that it was not too hot, and even burn). Or you can simply apply the wax on the skin of a large brush for make-up. When it forms a soft feet "socks", put on each leg of a plastic bag, and on top - cotton socks. After an hour, remove the wax (it is easily removed by massage movements of fingers).
And so - every Saturday and Sunday, a month. But the heels are like a baby.