In his roles, we often see ambivalence on the verge of schizophrenia and the exposed nerve, experimental music zombie - its outlet, and he - wide object of desire for millions of fans.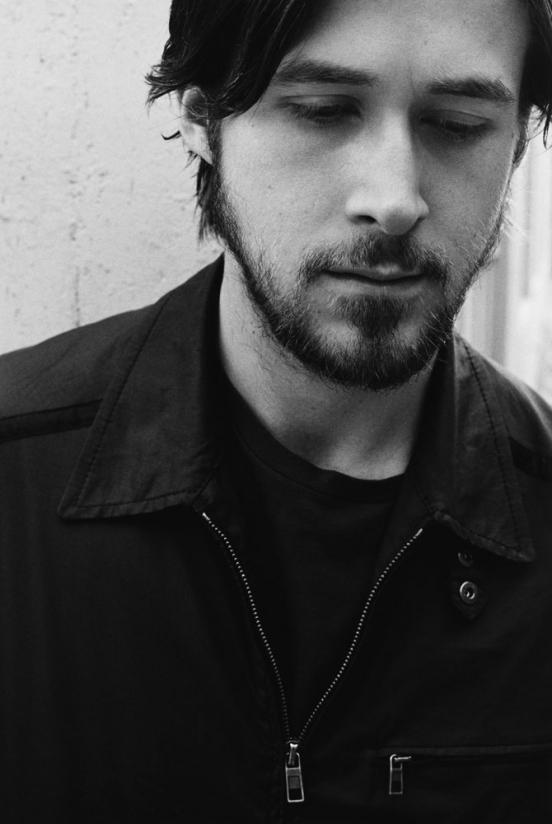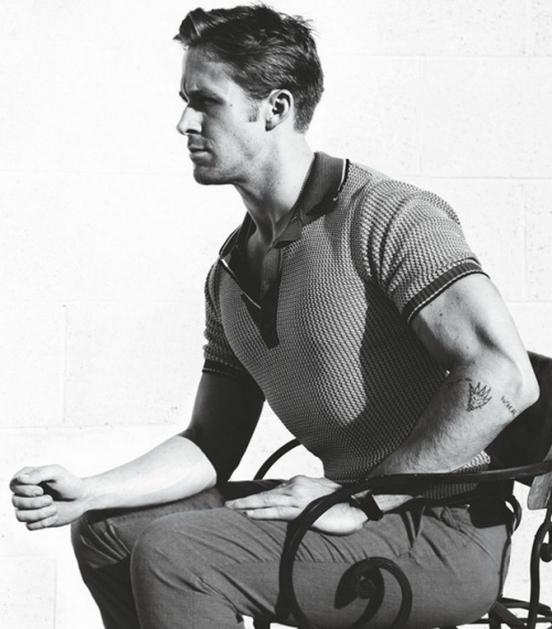 Ryan Gossling - one of the "hottest bachelor" (Version "Reople" and not only) in Hollywood. It has everything that attracts, captivates and disarms - a measure of eccentricity, to the extent of brutality and mass of natural masculine charm.
"I know these guys, they take all the air ...»
So I said about Ryan Michelle Williams, after a joint survey in "Sad Valentine" ("Blue Valentine"). Well I believe it, because she knew of one such ...
And let the tabloids from time to time try to attribute to Ryan Gosslingu one or the other affair, the status of a womanizer him well, not glued - in the choice of companions, he just picky, as in the choice of roles. Such thoroughness, probably formed as a result of Mormon upbringing.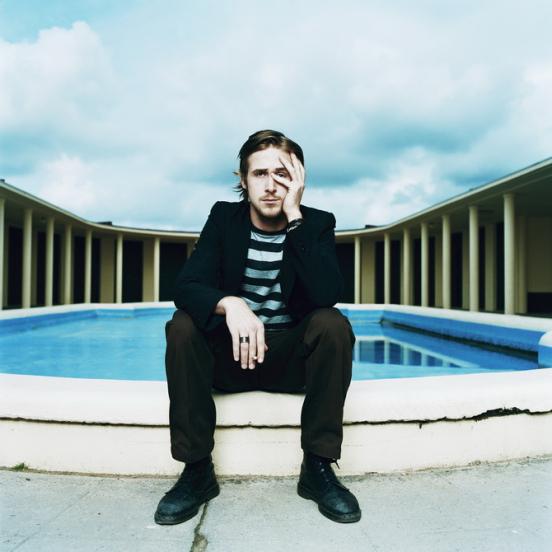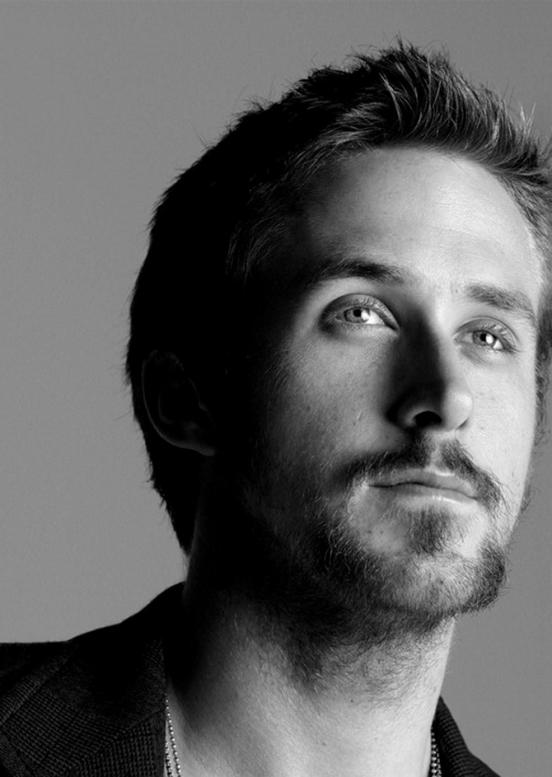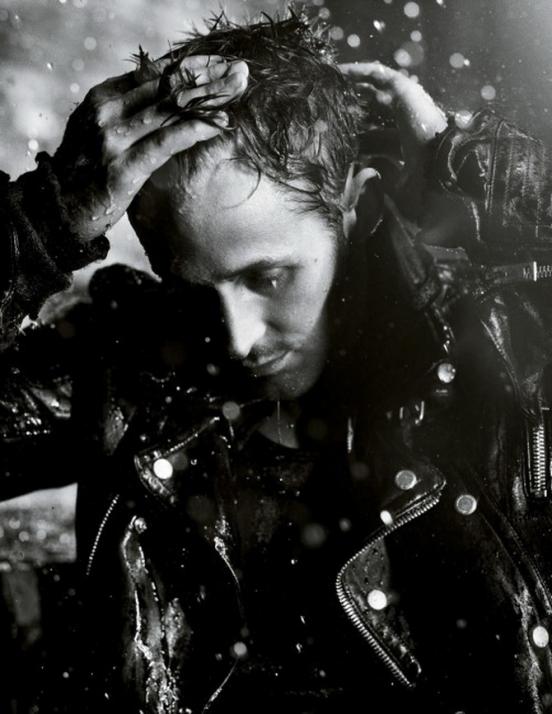 The general trend in his personal relationships - those he has with the older girls. The first serious affair, after he got out of the close embrace Disney school happened to him at the age of twenty-two years. And not with somebody, and Sandra Bullock, his partner in the film "Kill Count". The difference in the age of sixteen, seemed to disappear between them after a passionate dangerous scenes on the set. In addition, Ryan admitted that he "dreamed about Sandra" from the moment they met. And she could not resist.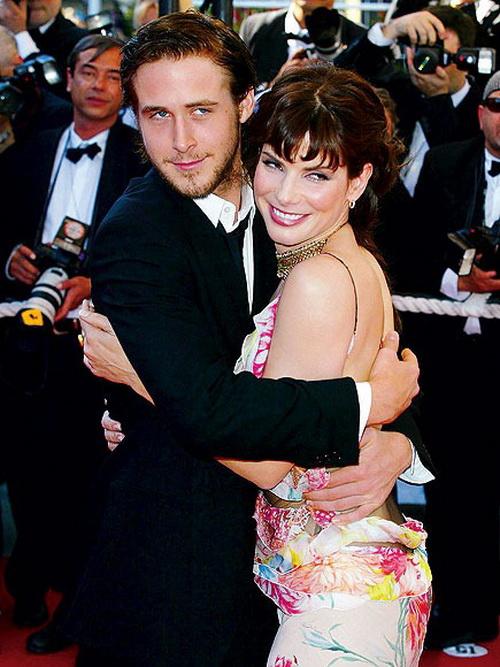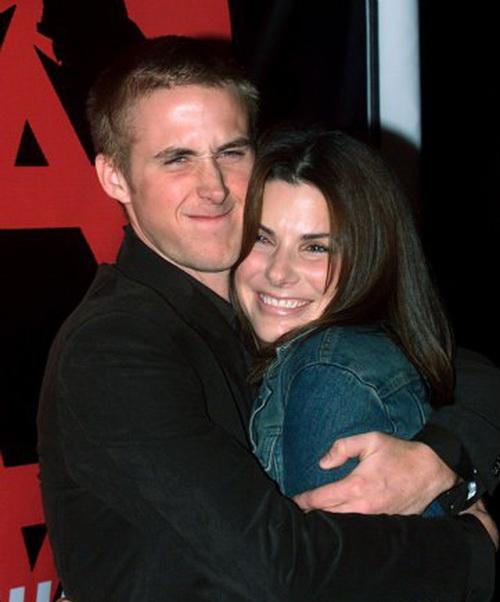 They were together for almost two years. But Sandra understood perfectly that this "boy", no matter how he did not seem to adults, the family can not be built, and it in fact already under forty. They parted ways in 2003, peacefully and without incident. In the following interview with Ryan always with respect and warmth he spoke about Sandra. She was one of the two "greatest women in his life».
The second big love Ryan Gosling became Rachel McAdams, partner in the film "The Notebook." Their acquaintance Ryan would call one of the best experiences in my life.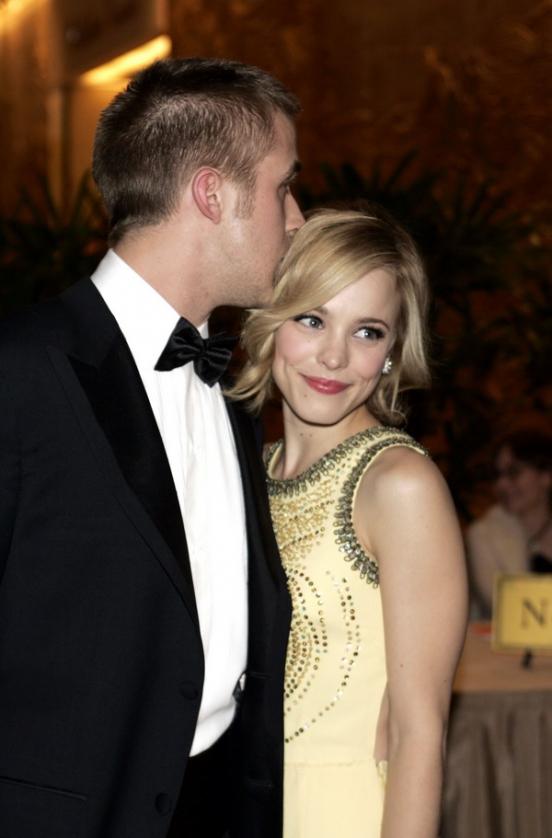 "Rachel is great. She is very independent. In addition, it was she who inspired me to do everything as well. It will re-read the script 100 times, tirelessly ... And she looks amazing! Absolutely! »
Passion has removed the screen into real life.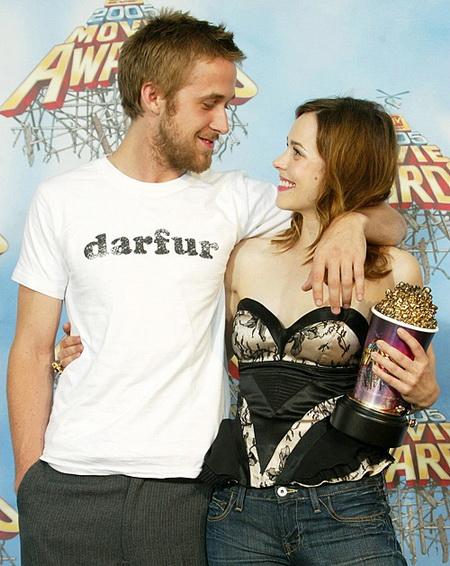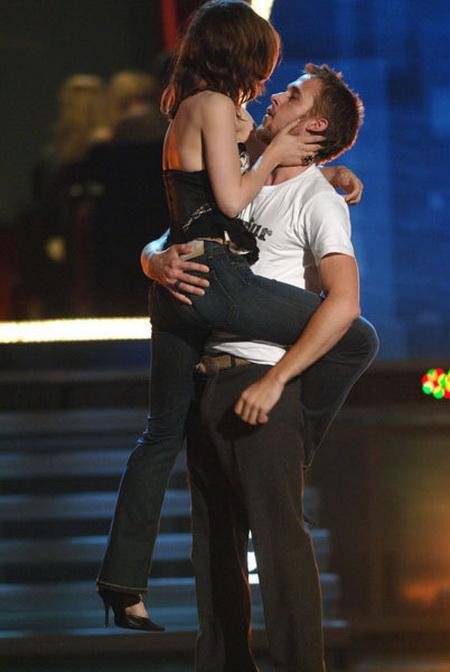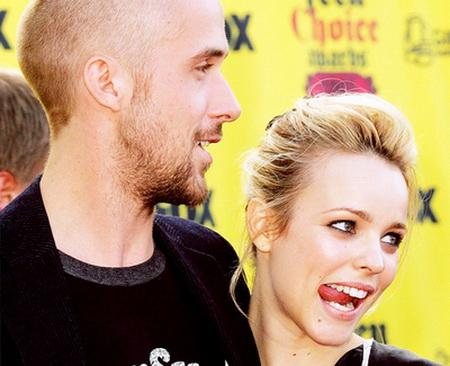 I think the Lord has blessed "The Notebook" ... He introduced me to one of the most beautiful lovers in this world. However, people with Rachel gave us a disservice by believing that our love story as beautiful as our screen heroes. No, our more romantic - so, you know, love hell. But very, very romantic.
"Couple of the year", "most sincere kiss" - when they appeared together where ever the audience roared with delight. They predicted a happy future. But, alas, leaving behind her 3-year relationship, the two of them spent a couple in a civil marriage, Ryan and Rachel decided to leave friends. The reason for the gap was named the permanent employment of actors.
"I had two great women of our time. I've never met anyone better. But when both - male and female - are employed in the entertainment business, the work takes away all my free time. On this basis it is difficult to build a serious relationship ».
Nevertheless, both these satellites were also cast. Rachel was spotted in a relationship with Josh Lucas and Ryan attributed affair with Famke Janssen (photo evidence of this fact, I have not found).
In July 2009 there was an event anticipated by many fans of the pair McAdams-Gosling - actors reunited.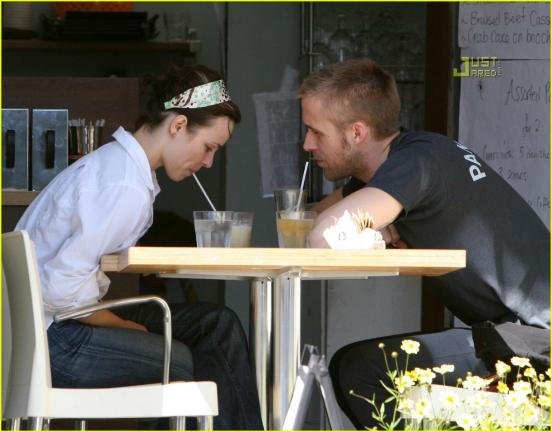 The truth is only a few months, and perhaps only to be convinced of the correctness of previously adopted two decisions.
After the break with Rachel Ryan long disappeared from public life. And in acting, he devoted little time. His new passion was music - his group «Dead Man's Bones» («dead men's bones") released their first album, filmed clips, gave concerts. During this period, only occasionally Ryan noticed in a society more or less pasii, but it is a serious relationship with anyone not tied - was just flirting, parties, trips to the cafe, eating ice cream (Ryan, by the way, a big sweet tooth). During these classes, he was seen with Kat Dennings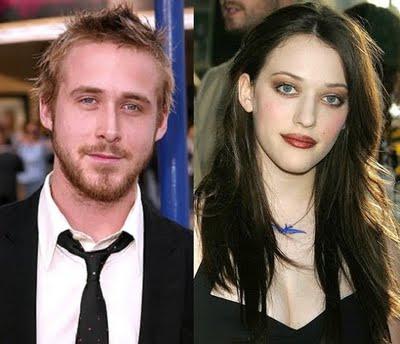 cinema girl is Hillary Roland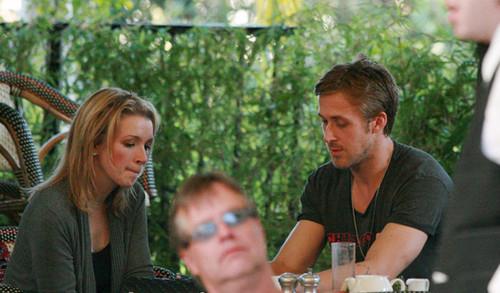 Blake Lively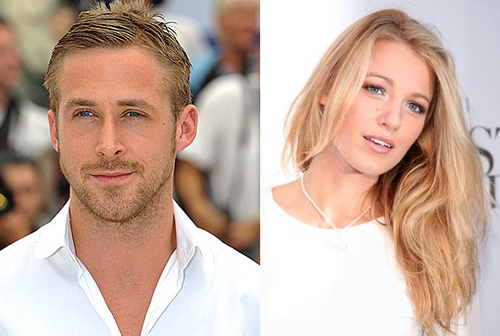 Olivia Wilde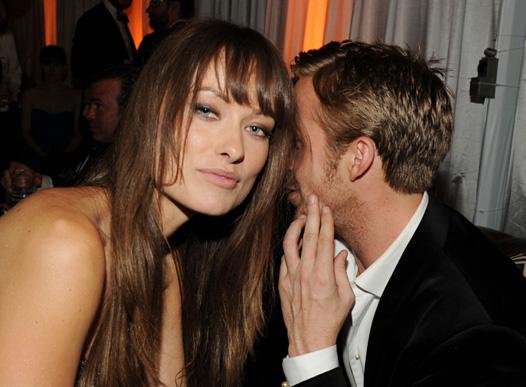 After the rest of the film and of a serious relationship, Ryan returns to that and the other. From 2011 on, he is involved in several projects, including the thriller "The Place Beyond the Pines." Here, his partner and wife scenario becomes Eva Mendes.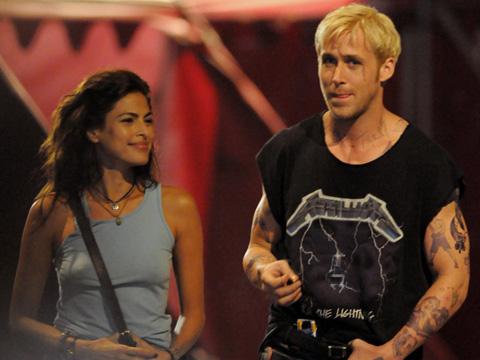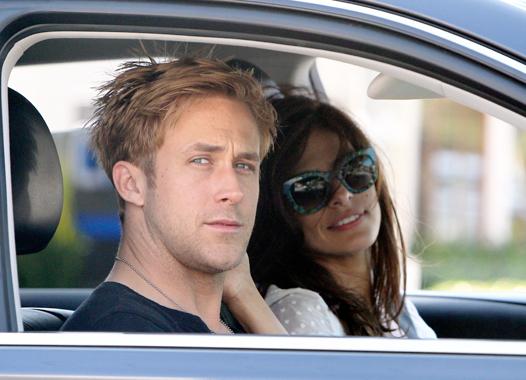 In life they once is a lot in common - they both love dogs Desneylend and sweet. In addition, Eve seven years older than Ryan, to which he is not indifferent.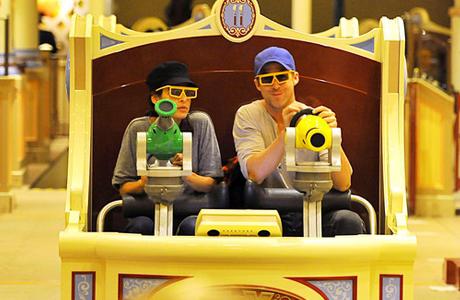 Their relationship almost a year and so far all is well (thu-thu). They visit each other to shoot and enjoy life. On a more serious steps ... we know that Eve was an active opponent of the institution of marriage, it is important for a spiritual connection with the person. However, such a vital position is not contrary to that thinking about the relationship itself Ryan:
The main theme for me - love. We all want it, but do not know how to get, so anything that we do - it's just trying to find happiness.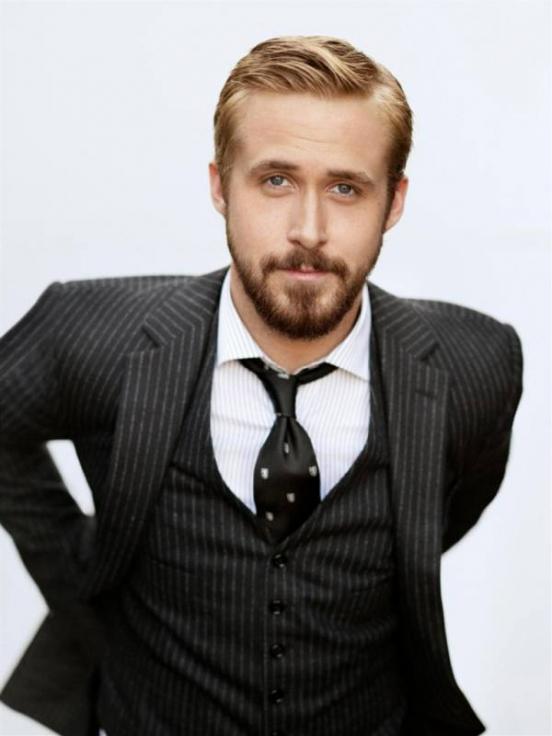 PS: And yet, Ryan has repeatedly stated, as the dreams of fatherhood. I do not presume to suggest what will their relationship, but ... the kids would have been nice)))
Photo: Splash / All Over Press,
Gettyimages.com/Fotobank,
National photo group / All Over Press,
Jackson Lee / All Over Press.