Leighton Meester
1. Anything but ordinary. It explodes like a fashion, and this dress from Bottega Veneta - is no exception. It makes her look like a goddess, emits vibes of glamor.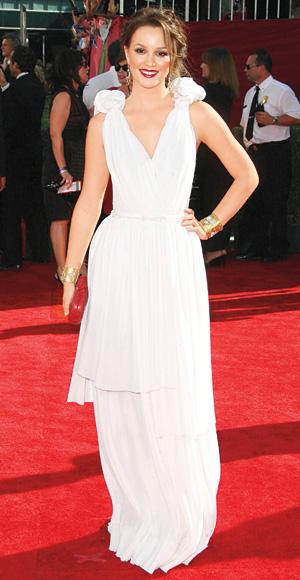 2. Leighton herself says: "I have learned to express themselves through fashion." And dressed from head to toe in all of the brand - Louis Vuitton.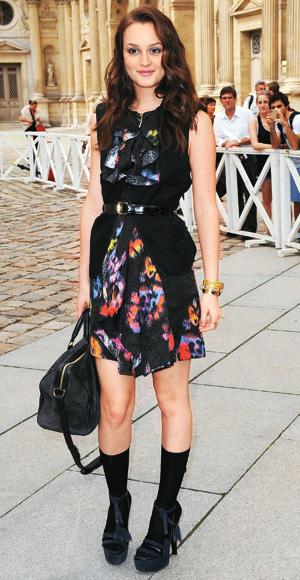 3. Pick up the hair and make yourself soft makeup, Leighton has allowed this dress by Nina Ricci chained all eyes to her body.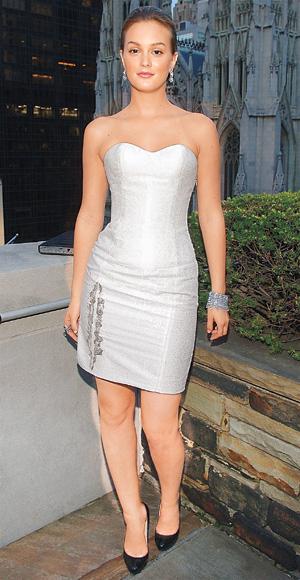 4. This dress from Valentino on the floor with open arms, a beautiful chocolate-colored Leighton real princess.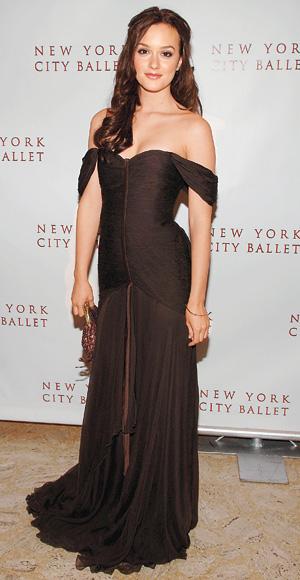 5. Excellent overall Proenza Schouler shoes complement the bold - and trendy image is ready.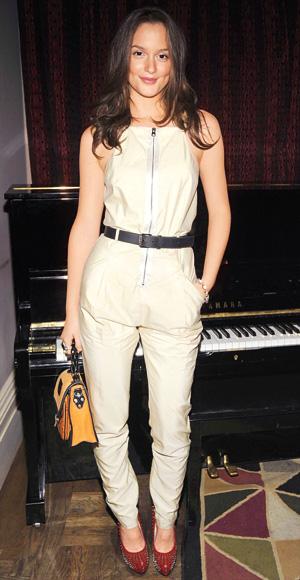 Eva Mendes
1. In the midst of economic crisis, this dress by Dior, but more so at this beauty, all raised up. Eva Mendes knows how to present yourself, and just having fun, choosing a dress.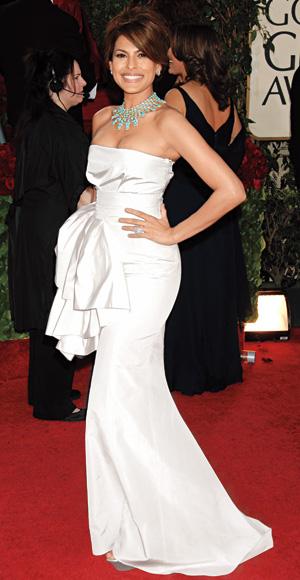 2. On any other girl is D & G dress with floral print would look like a girly, but Eve looks at him very adult, in the best sense of the word. Tempting.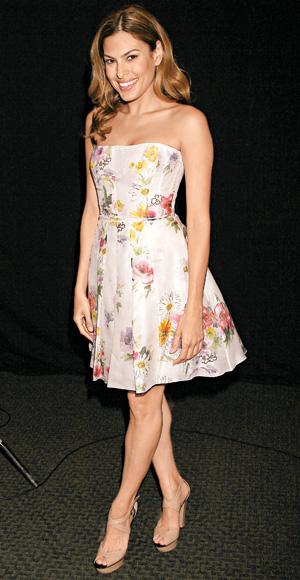 3. The perfect dress from Philosophy di Alberta Ferretti only emphasizes its brilliance shine Eve.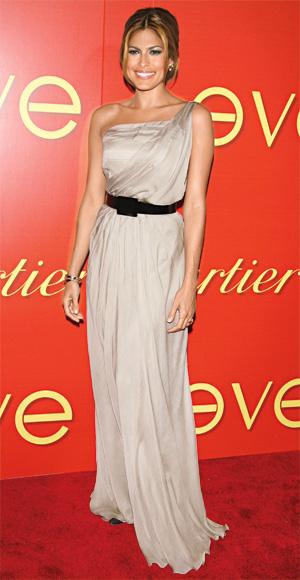 4. While in Paris, Eva to that vintage dresses from Lancetti adds a bright accent, even an exclamation point - stunning shoes.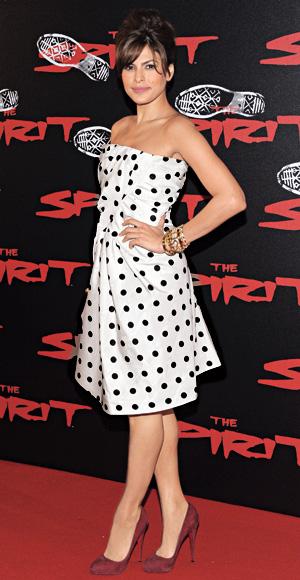 5. Eva likes to experiment, so the make-up of this brilliant Gucci Dress it pressed just a little lipstick and blush peach.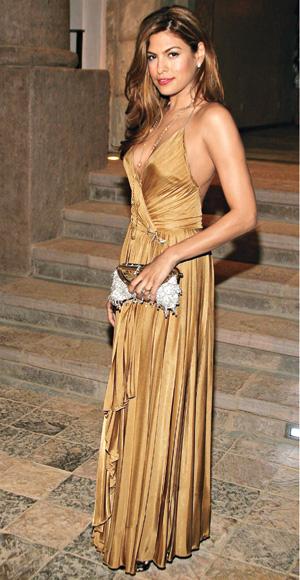 Rachel McAdams
1. In this way there is something from the old Hollywood images. This mini dress by Emanuel Ungaro as if takes us into the past, at the same time remaining very modern dress.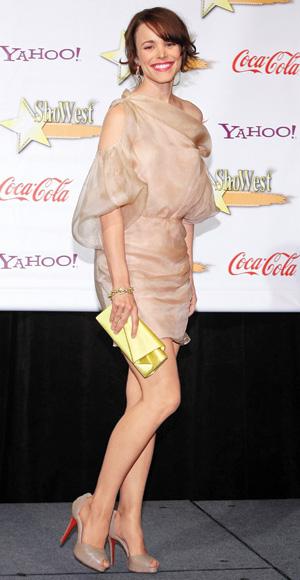 2. Sam dizaner Phillip Lim said that her dress looks fresh and unexpected.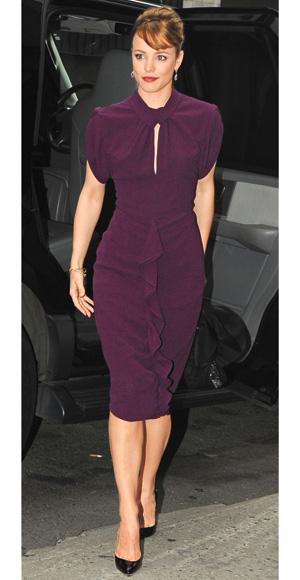 3. It is an unusual choice for the Oscars - dress from Miu Miu.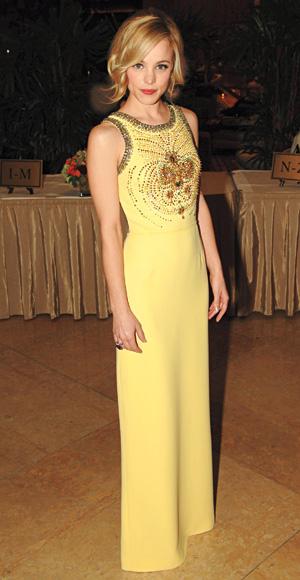 4. Paying tribute chic dresses Gucci, Rachel only emphasized her slim figure.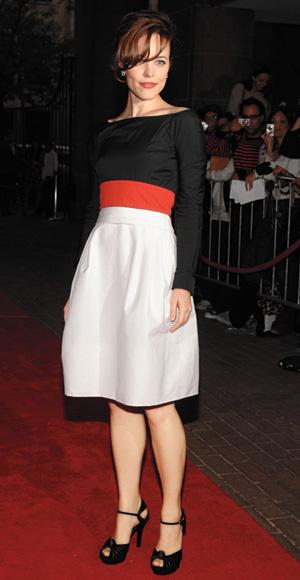 5. Below? I wonder how low-cut can not afford to Rachel McAdams. And it is well complemented dress beautiful makeup, emphasizing the cheekbones.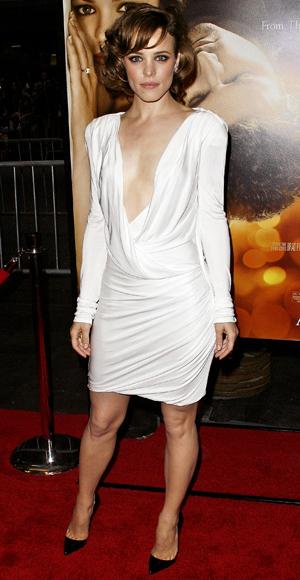 Megan Fox
1. After Megan Fox chose this dress to the premiere for the red carpet, all these dresses from Cavalli were sold in three days all over the world, and all the talk was only of her.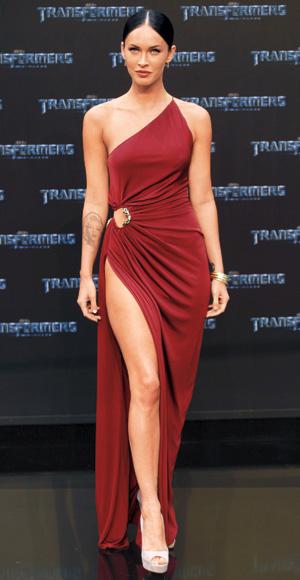 2. voluminous curls, endlessly long lashes Megan looked memorably in this lace dress from Valentino.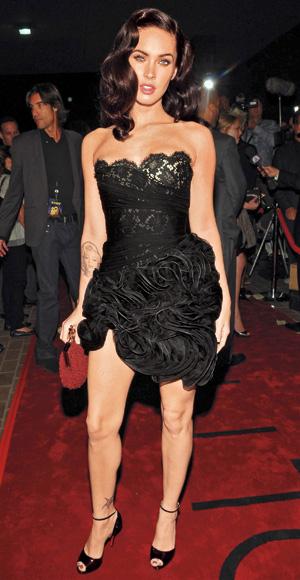 3. Gold in its purest form. To debut at the Golden Globes Megan chose a simple in cut, but the bright shining dress from Ralph Lauren.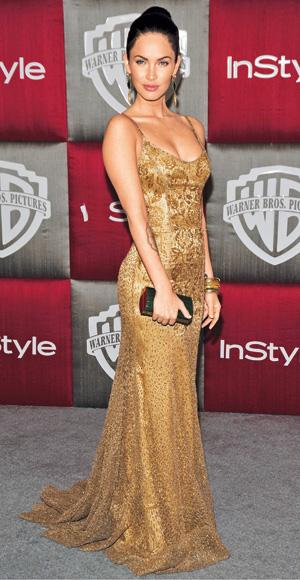 4. At the top of the Stella McCartney Megan has proven that a T-shirt and jeans, too, can look stunning.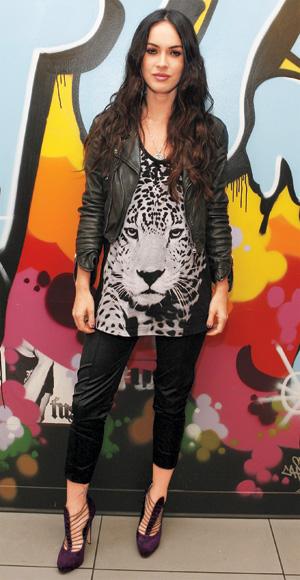 5. The star of the screen or a resident of Olympus? Megan Fox in a toga from Kaufmanfranco looking very tanned.
Photo: instyle.com