The final part of the post of massive trends, which excited the hearts and souls of mods for the past few seasons.
The first part - here
The second part - here
The third part - here
Clutch «Lytton Clutch» by Diane von Furstenberg
Agree, a wonderful thing ?! Clutch looks very nice and appetizing. The ideal option for the case when you want to dilute the simple outfit bright accessory. Especially the queen prints Diane von Furstenberg clutch released in a variety of colors, with and without ornament.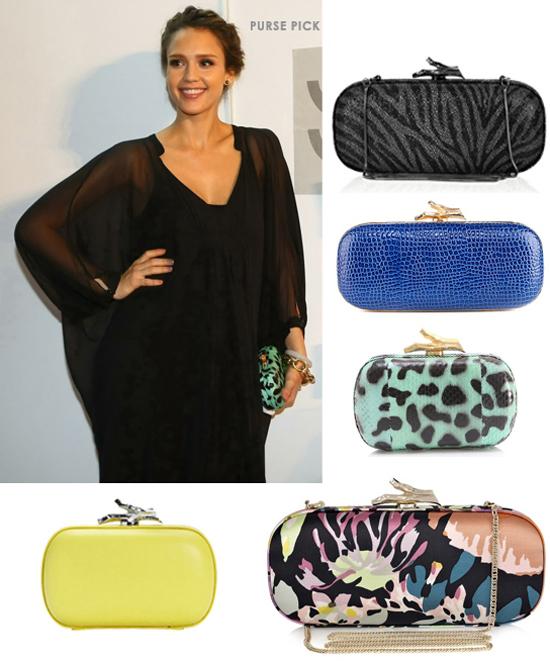 Here are just a small part of what we can offer DVF. Here and metallic snakeskin, and painting on silk and tweed option, and leopard print and black lace. Not surprisingly, this clutch has become a mass trend, it is so varied that will be enjoyed by any girl.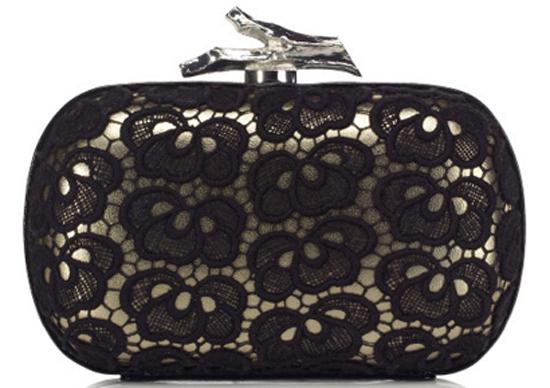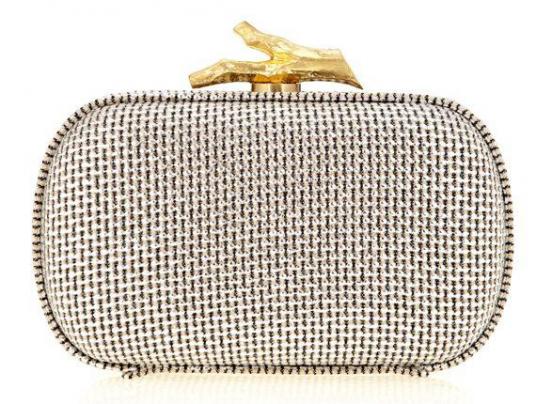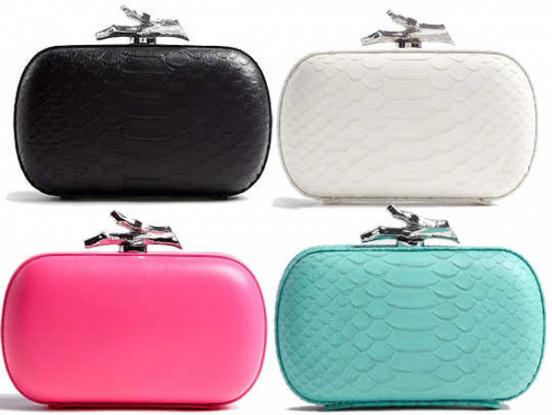 Duchess Catherine liked accessory with leopard print and she successfully combines it with the elegant two-piece and easy to pay. By the way, Catherine herself admits that clutch Lytton became her favorite accessory this season and it is ready to carry it everywhere, but status is, unfortunately, not always permissible.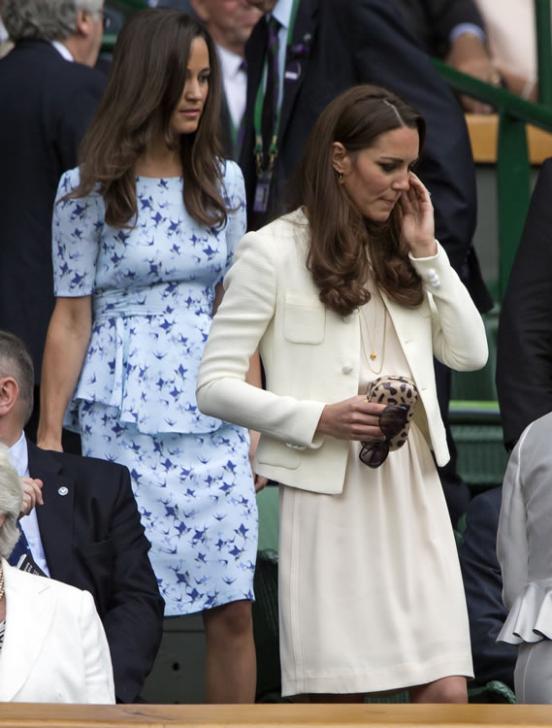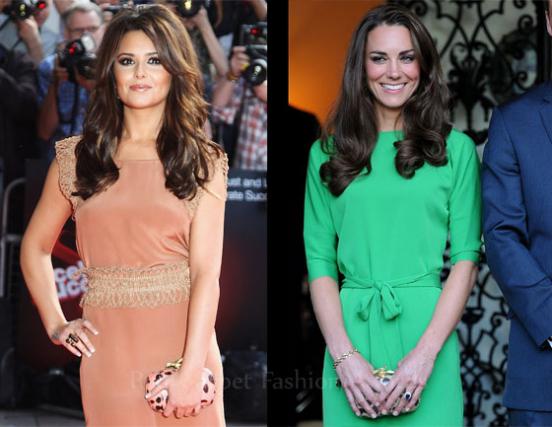 Cross as an accessory
Cross has long ceased to be only a symbol of the Orthodox faith, and now it is also a fashionable decoration. Otherwise would hardly someone has put this item on display and look more and more interesting variants of this ambiguous accessory. For many seasons the cross has a special place in the hearts of fashionistas, replacing glamorous necklace and elegant string of pearls. Some people prefer the "classic" cross large size with no frills, but someone chooses original decoration with decorative elements.
Abbey Lee Kershaw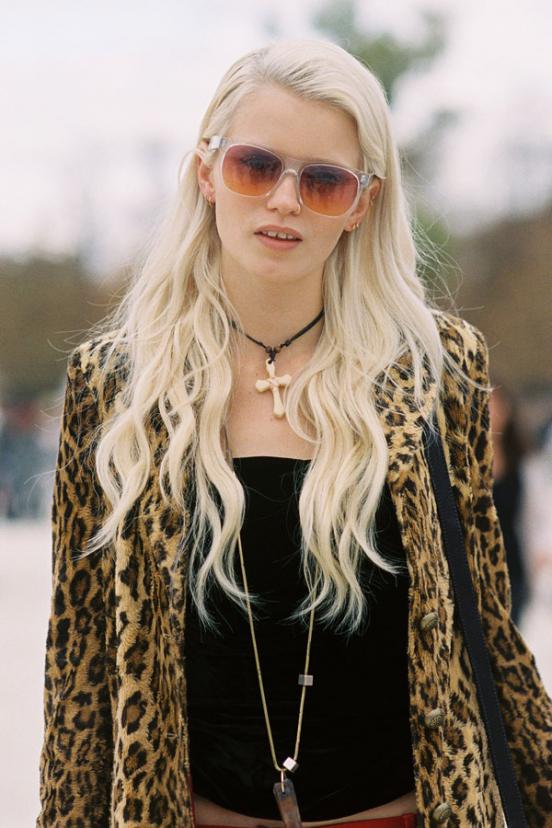 Kelly Osbourne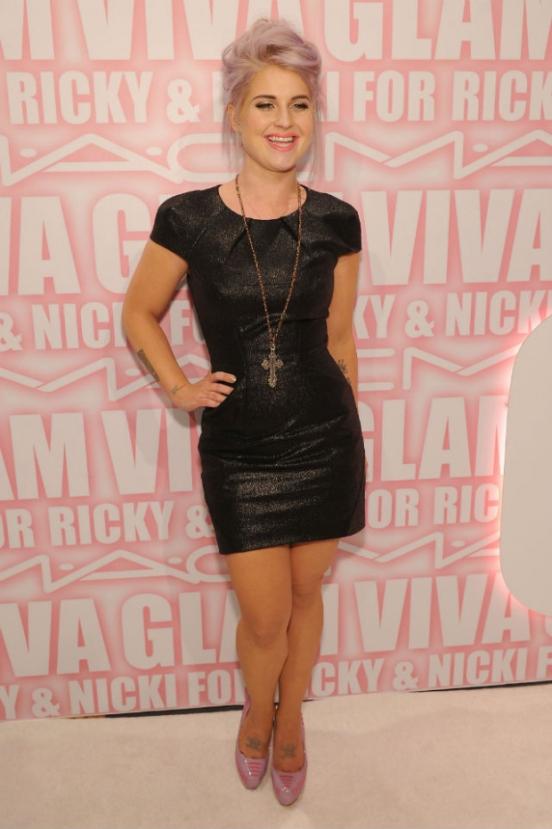 Alicia Keys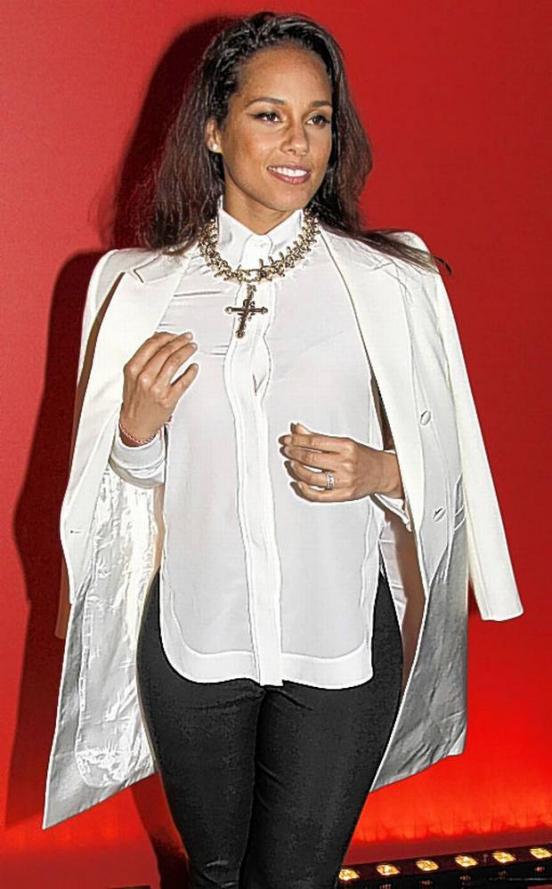 Russell Brand and his intricate necklace by Givenchy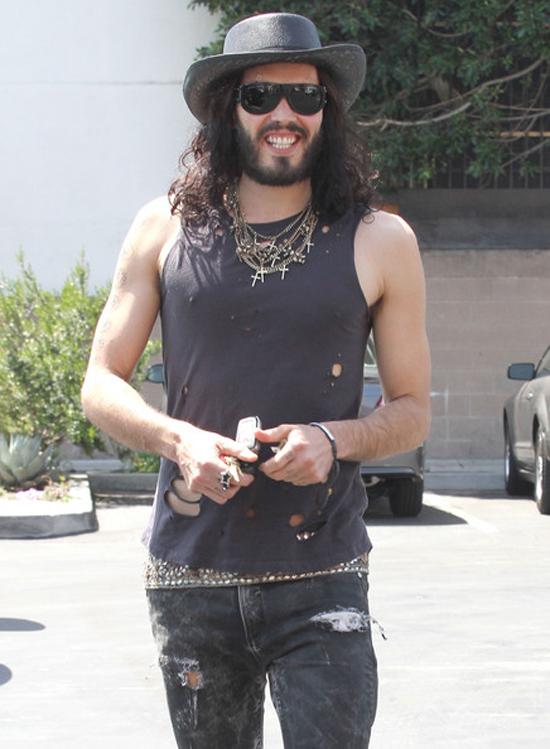 Cross has become an integral part of the image of the Madonna many years ago and remains so to this day. The collection of pop queen lot of crosses in all shapes and forms, with precious stones and other decorations.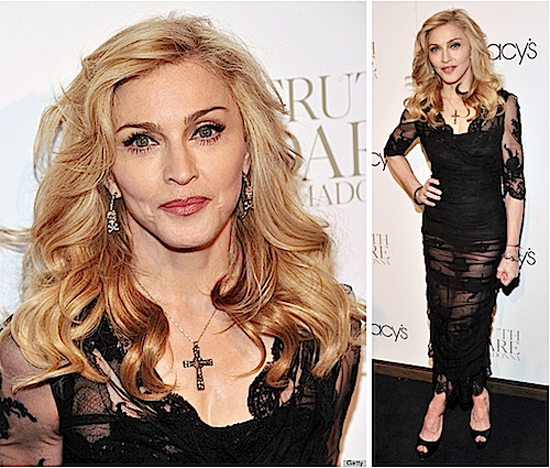 In the wardrobe of the Madonna has even clutch decorated with a cross with a crucifix.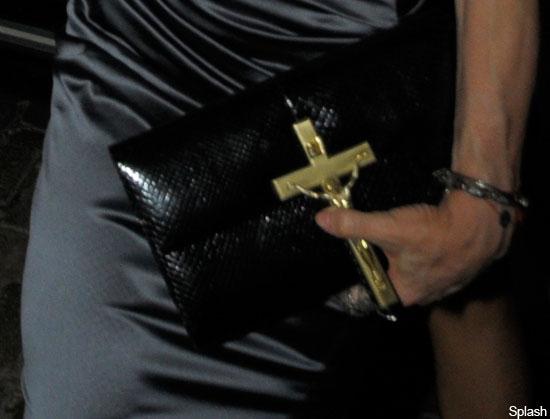 Another fan of crosses - Vanessa Hudgens. Girl prefers unusual accessories - in her collection, in addition to large jewelry with crystals and tiny crosses covered with colored enamel, even a cross, "laid on its side," looks very interesting.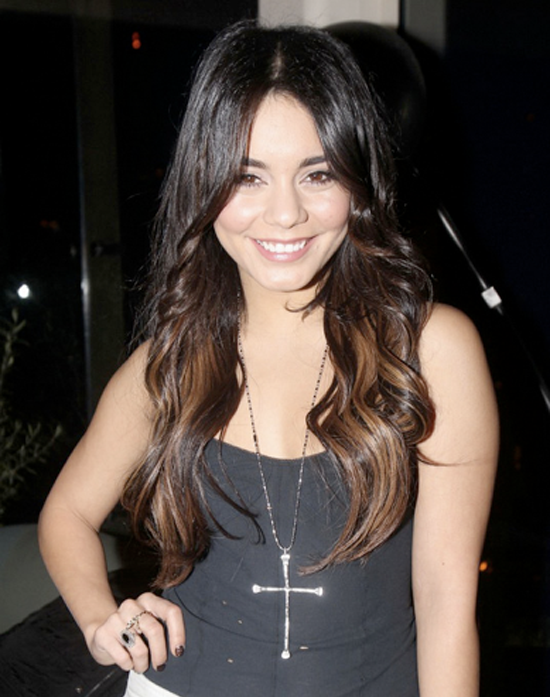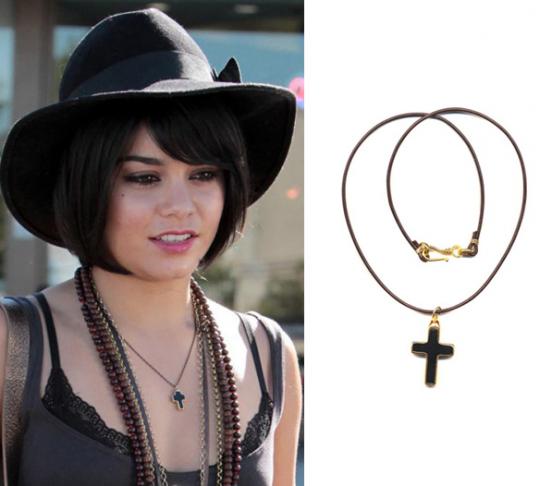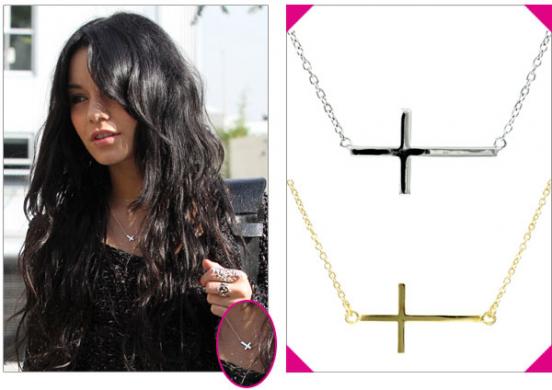 Clutch «Va Va Voom» by Valentino
Bag with a funny name has become an absolute hit this summer. Of colors, as always, dazzled: there are classic in black and red version, and a pastel palette, and animal ornaments. But the abundance of color - not the only reason for the popularity among the clutch fashion elite. Among other things, Va Va Voom is also very convenient - the handle, decorated with bold studs, will not slip out of the hands of the bag.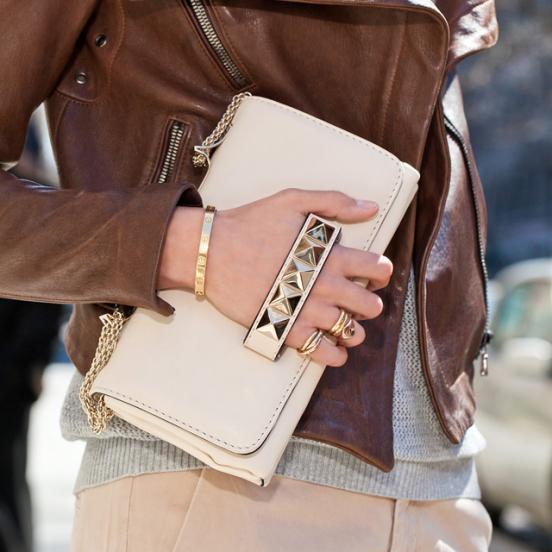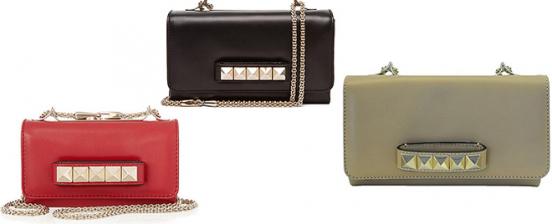 Clemence Poesy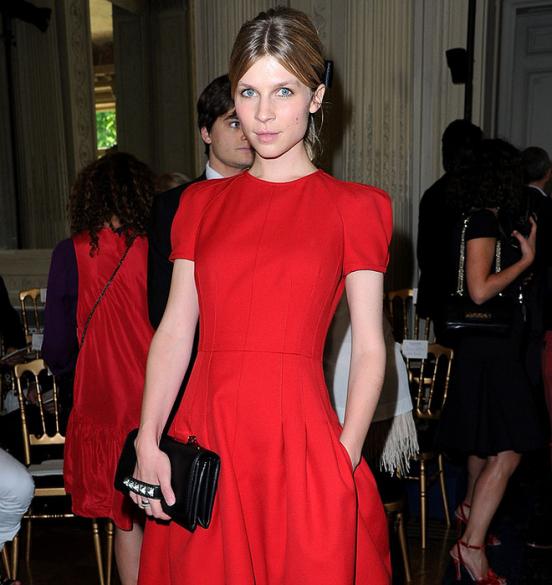 Jennifer Aniston
Rose McGowan
"Iconic" T-shirt by D & G
I already wrote about this trend, as T-shirts with the image of celebrities, and that celebrities do not mind to try on a T-shirt with the image of their own kind, but it is t-shirts from D & G are the greatest demand among the stars.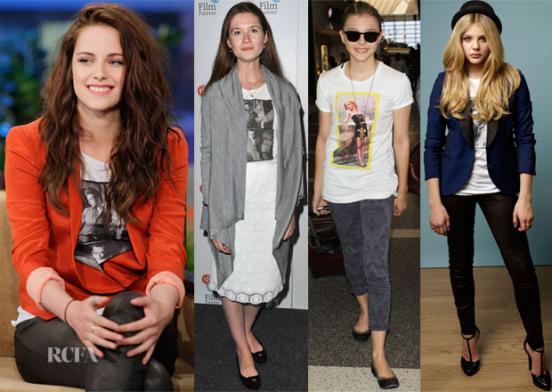 Firstly, it is of course brand - many believe that the best T-shirt from the famous Italians than the shirt on anyone. Secondly, besides convenience - T-shirt - she and Africa T-shirt, and the model with the iconic image of the person to be more relevant than a walk, and at the party. And, thirdly, in the line of D & G T-shirts with a lot of different portraits, whether it is the legend of a bygone era, or idols of the day - from James Dean to Johnny Depp.
Kristen Stewart in a T-shirt with James Dean ...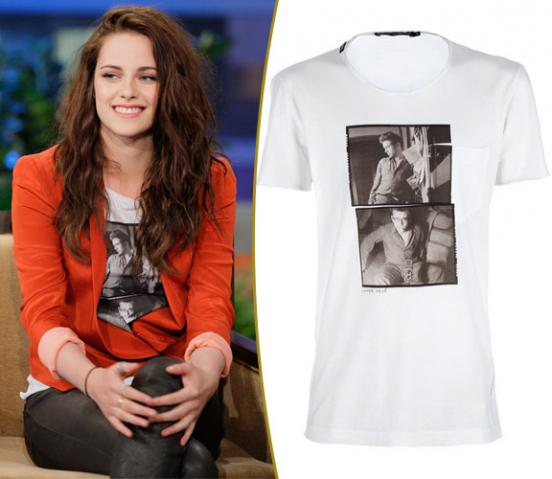 ... Matthew Morrison - with Muhammad Ali ...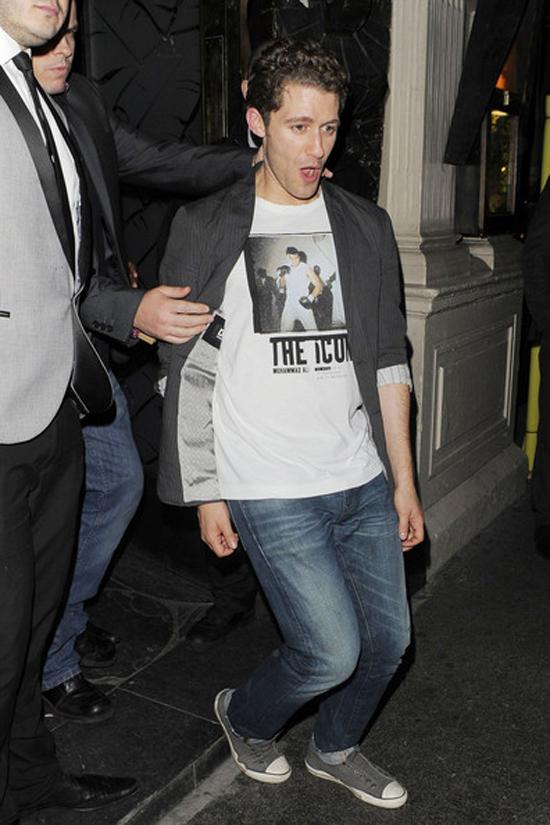 ... And rapper Wiz Khalifa T-shirt with a picture of Depp.
I was particularly amused tee shirt with illustrations of the legendary "Penthouse". This edition, too, the icon of its kind.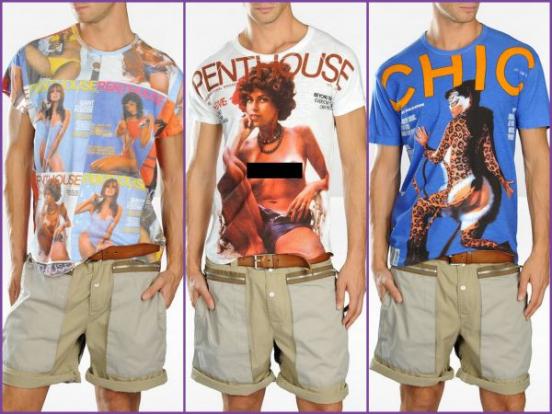 Halter top
Last halter top was relevant in the late '90s - when fashion was less constrained and truncated maychonka denude navel and everything below it up to the ultra-low-waisted jeans. In the new season halter top looks modest and elegant - it only lays bare strip of skin above the navel.
It does not matter what model top - it can be a sleeve, sleeveless maechnogo type, with full-length zipper, a bustier, straps, etc. In general, it can not even bare the body (in the case of a skirt or trousers with a high waist), the main thing - it must be short.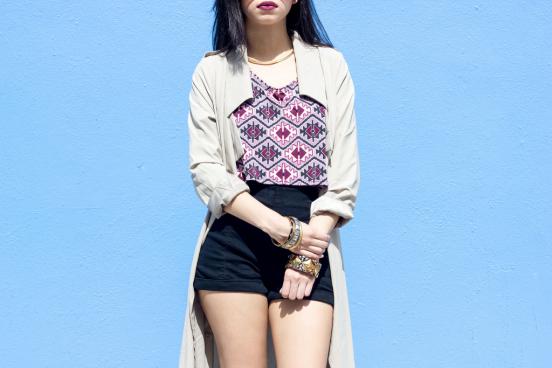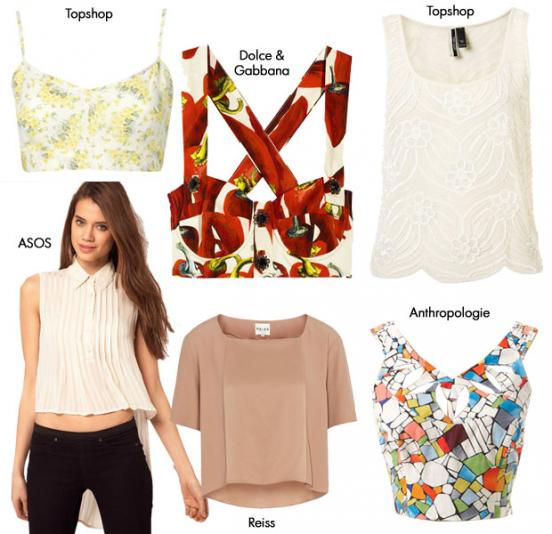 Color scheme just does not play a role, but in the summer of favor, of course, floral motifs or designs on the theme of "vegetables and fruits," as in the collection of Dolce & Gabbana. Special chic - this is where print on the top is completely duplicated on the skirt or has a similar pattern. In this case, we get a wonderful full complete ensemble.
Boots Isabel Marant
This summer, the girls became best friends suede ankle boots by French designer Isabel Marant. It would seem that they do not have anything special - a small heel, "natural" color palette (sand, camel, mouse-gray), no particularly notable elements of the decor. Nevertheless, every self-respecting girl hurried to get a couple of these ankle boots to make them a casual twist their bows. The secret of success of this shoe just like the world: they are comfortable and fit absolutely any casual clothing - from classical to light jeans dresses.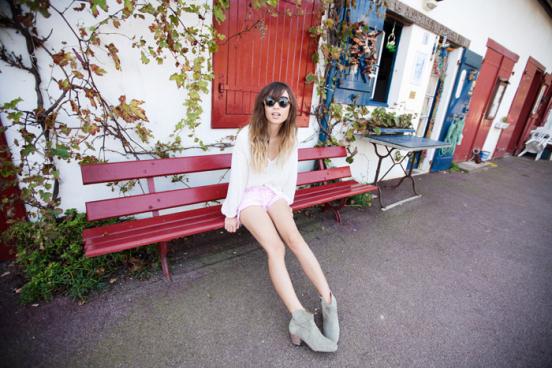 As I said, the excitement around this shoe was great, it is not surprising that they are snapped up in the first few weeks. Now boots can be bought in stores and online on ebay, their price varies from 500 to $ 700, and for those who prefer a more affordable brands like have Asos and TopShop.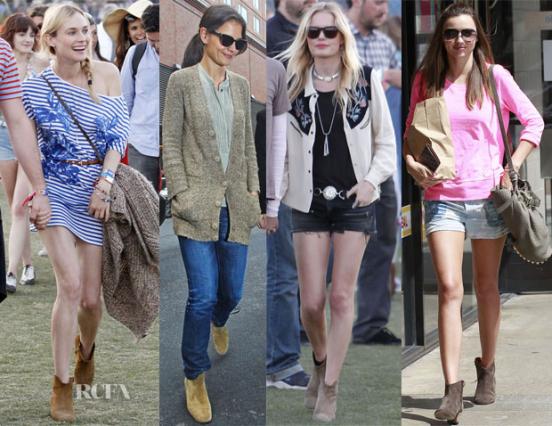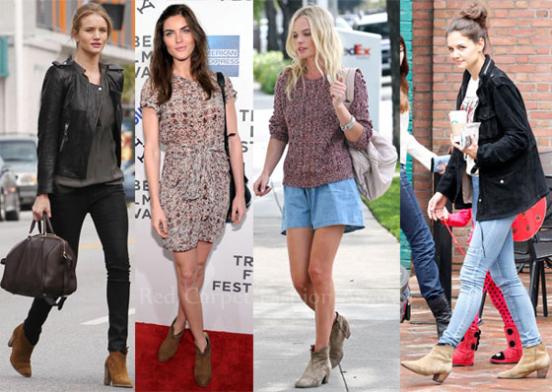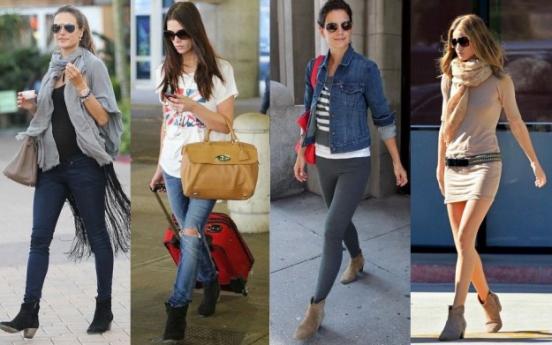 Jewellery Indian style
It all began with the autumn-winter collection of Chanel 2012, the creation of which was inspired by Karl Lagerfeld India. Kaiser brought to the catwalk models in outfits reminiscent of Indian saris and tunics, and, of course, all this seasoned ornate, which are an integral part of the national Indian suit. Despite the fact that the collection itself became rather controversial, decorations still liked many and revived trend outfits complement the original accessories in Indian style.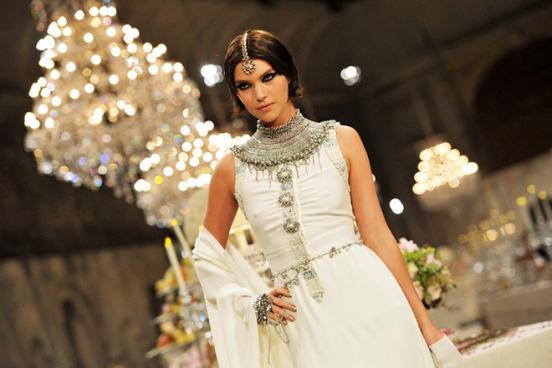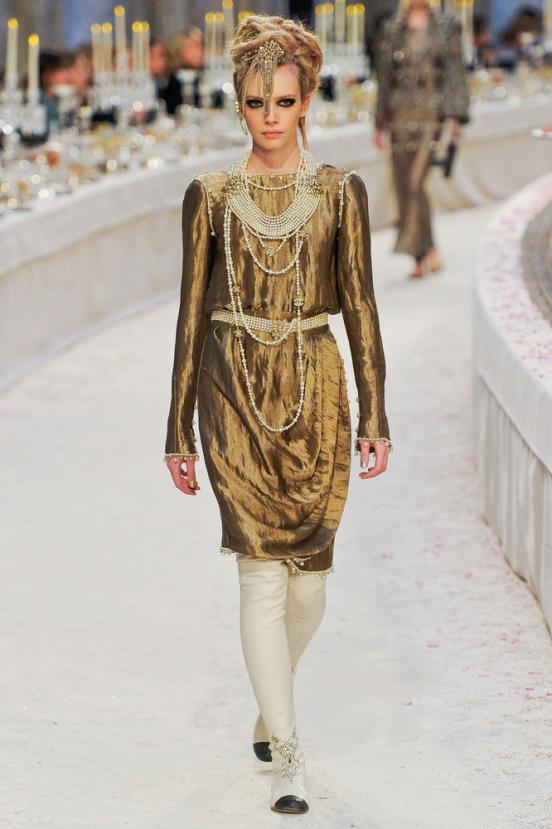 The most popular of these ornaments became teak - decorations for the parting, which falls on the forehead, Nath - ring in the nose, ranihar - a large necklace and Panja - bracelet from fingertips to wrist.
Leigh Lezark
Ulyana Sergeenko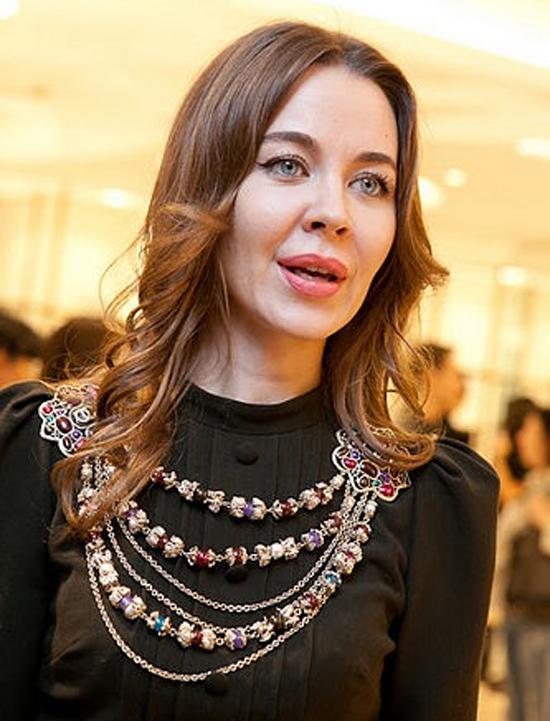 Isabel Lucas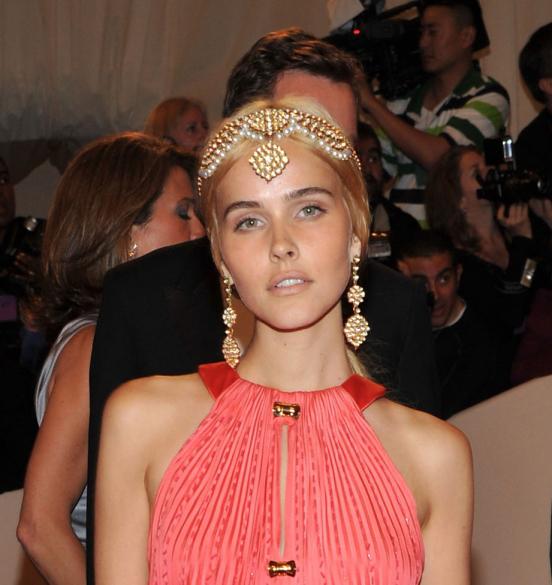 Kelis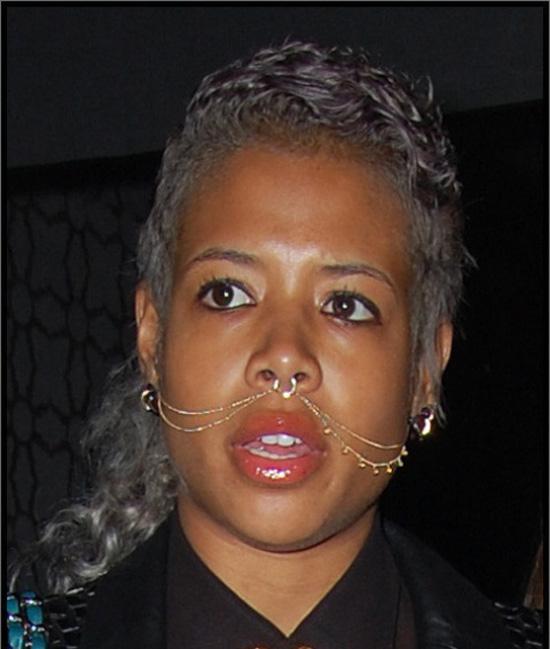 Alicia Keys is very fond of jewelry in Indian style, and often complements them their evening images.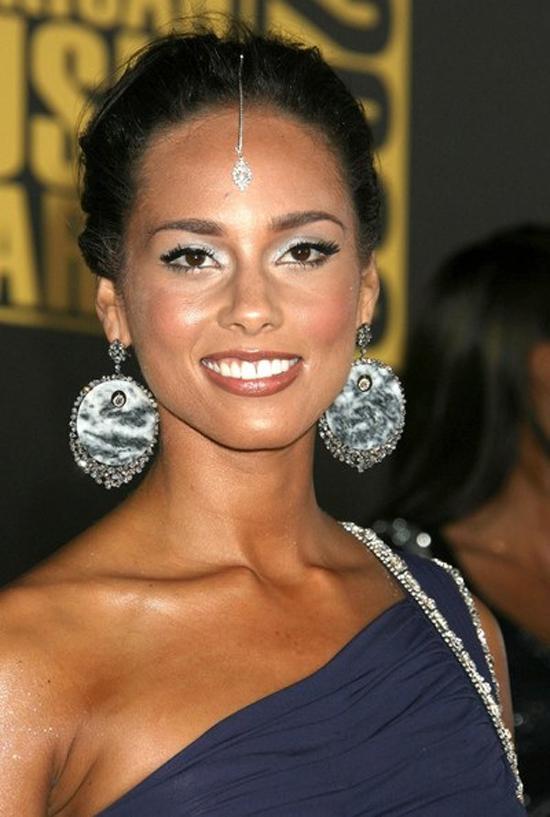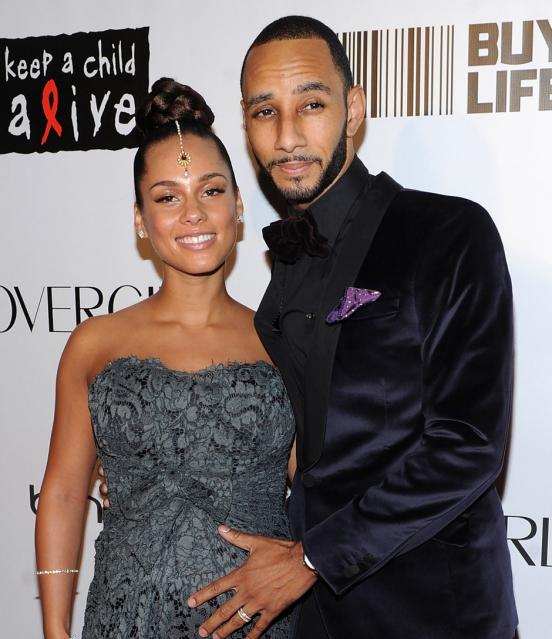 Clutch «Minaudière Bijou» by Louis Vuitton
Marc Jacobs presented a miniature clutch-case in his spring-summer collection last year, and he instantly became a super hit. Countless times he accompanied his owners on the red carpet social events, complementing both gentle romantic toilets and daring outfits in style glanzh. In general, this is the secret of success «Minaudière Bijou» - it is universal. Plus rich color palette and brush cute as a decoration.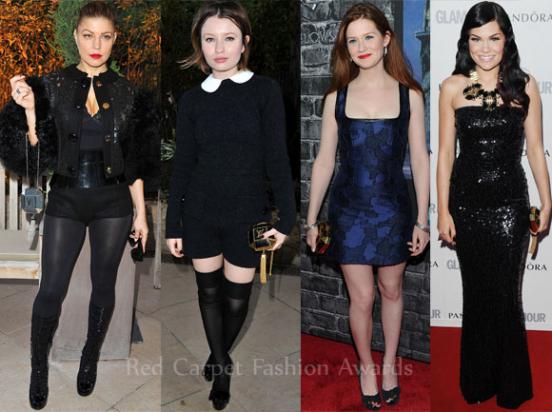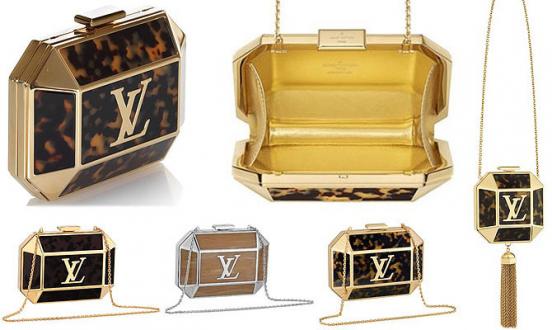 Zoe Saldana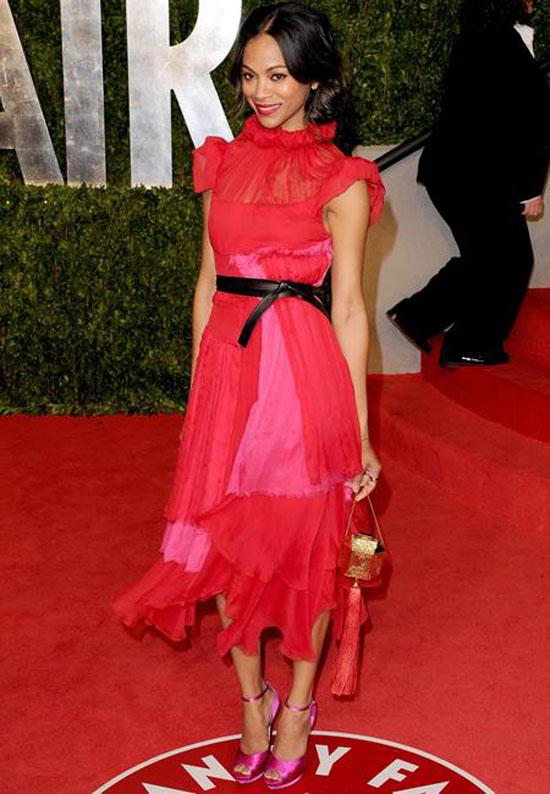 Leighton Meester