Minute of animals and nature, as usual, is intended to dilute the flow of information about celebrities. We watch and voskhischyaemsya that beauty which, in spite of the climate and other adverse circumstances, are on the globe.
July 1
Safari in East Africa brought fotonaturalistam perfect family photo of elephants in the Serengeti. Little elephant convenient hiding from the sun under the belly Mom.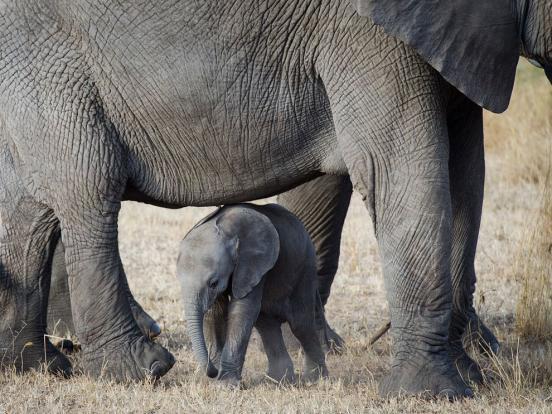 July 2
Ecuadorian Manakin bird preparing for flight. The photographer managed to capture a beautiful moment when Manakin appears in all its glory.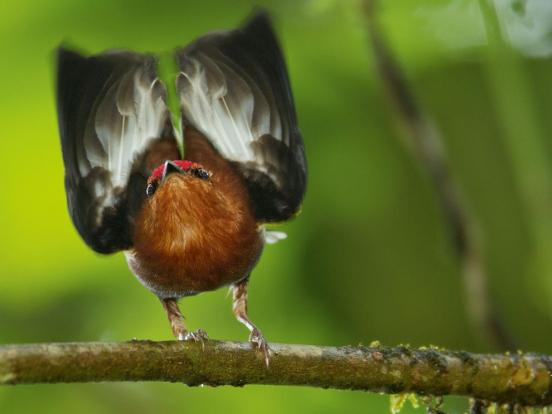 July 3
The thermal springs like to bask not only people but also animals. Japanese macaques are aware of this as anyone else, but to talk about their feelings three friends flatly refuse.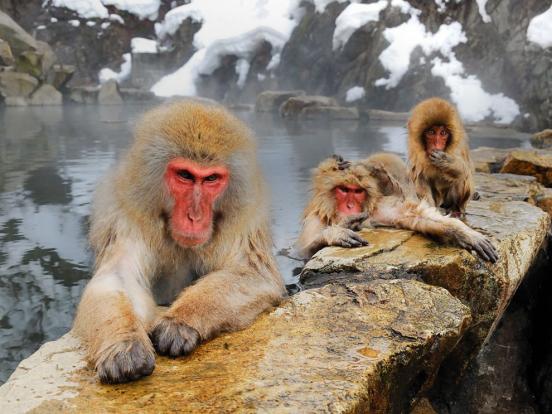 July 4
Neon taxis! Zёlenaya lizard crawling on the blue fence in Cuba.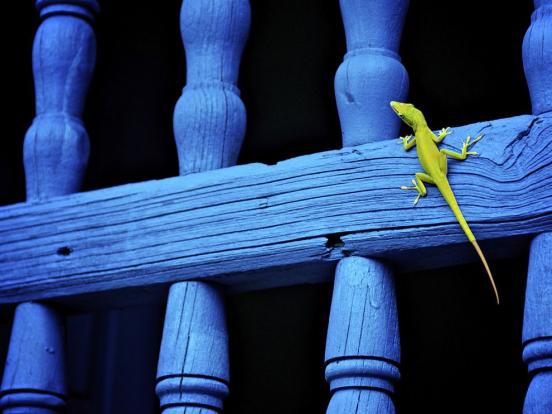 July 5
Finnish bear on the lake.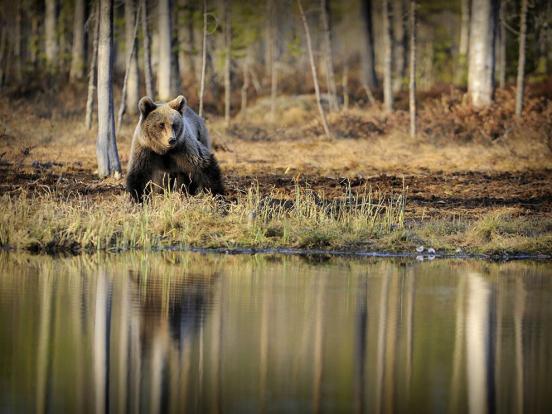 July 6
French Polynesia is a delightful place, and therefore there watching and snorkeling (swimming under water) - is a pleasure. Especially this kind of rest for the soul in love couples and noisy companies.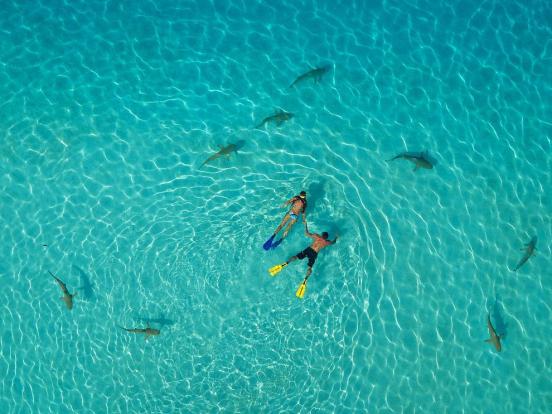 July 7
Watering in Namibia: giraffes and gazelles in the background into the foreground. Sunset beauty ineffable!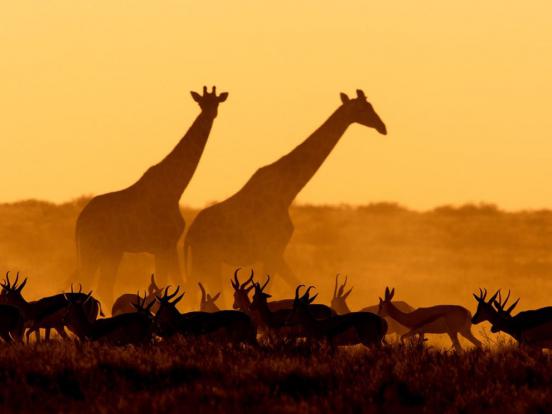 July 8
A powerful and intimidating. He did not notice in the muddy water, so the danger of meeting him has grown significantly. Australian crocodile was photographed American momentalistom.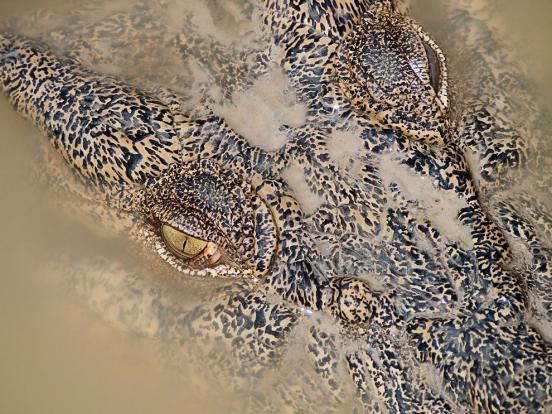 July 9
Foggy swamp Netherlands pose a lot of interesting. Geese are not the most rare and beautiful animals, but, of course, and they are worthy of attention.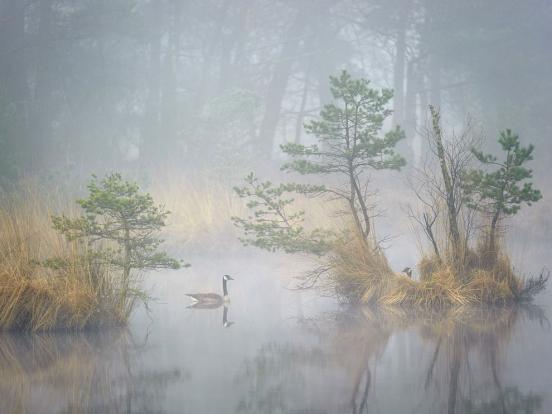 July 10
Frog named Gordon, who lives in a pumpkin in the backyard.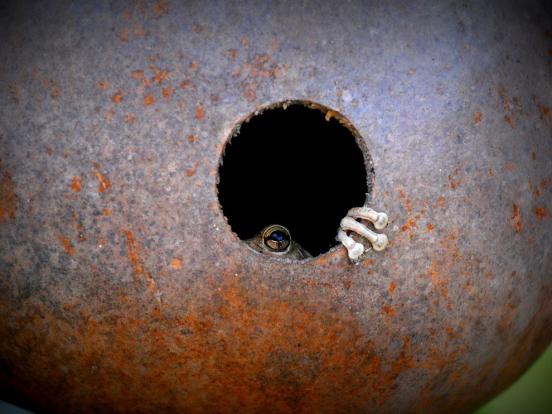 July 11
White as snow, that's why the snowy owl hunts in Canada.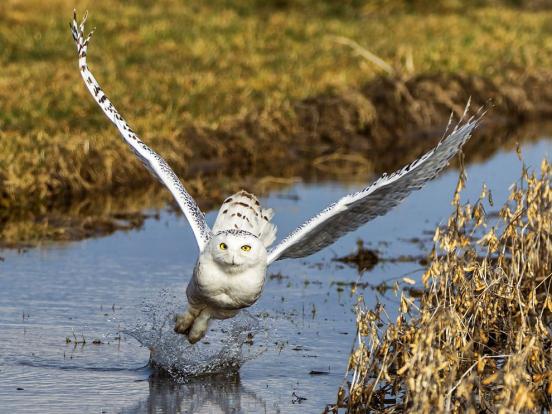 July 12
Serbia. Ladybugs.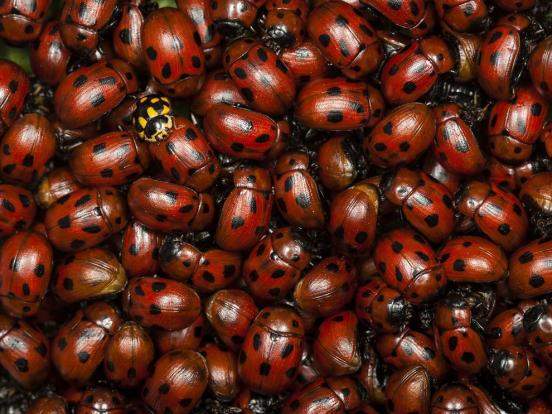 July 13
The majestic fallow deer at sunrise, like a fairy tale!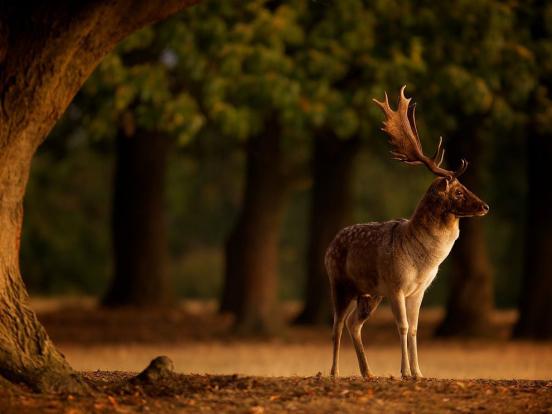 July 14
Four small koalas in the arms of a blonde Australian waiting for the hour when they were finally allowed to go free. They got lost and find your way back and could not ...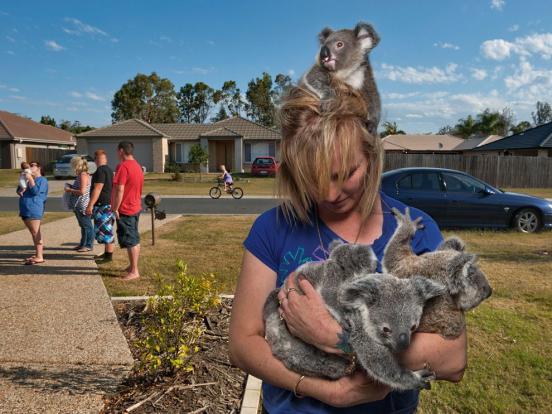 July 15
The shadow of a butterfly on the exhibition of these beautiful creatures in Texas.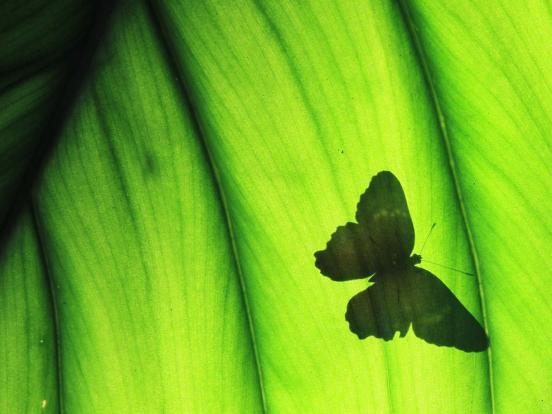 July 16
Country Company gathered on the rocks of the Galapagos Islands - the iguana and pelican.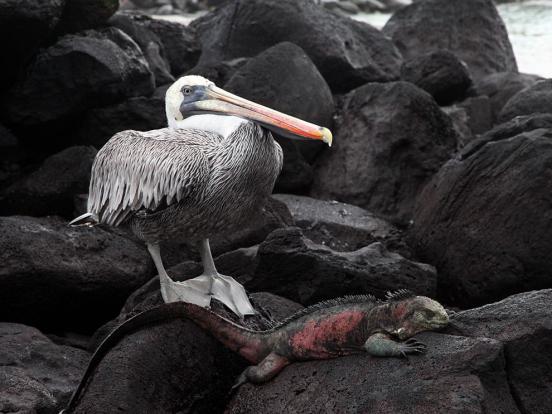 July 17
Coyote or otherwise meadow wolf resting in the National Park.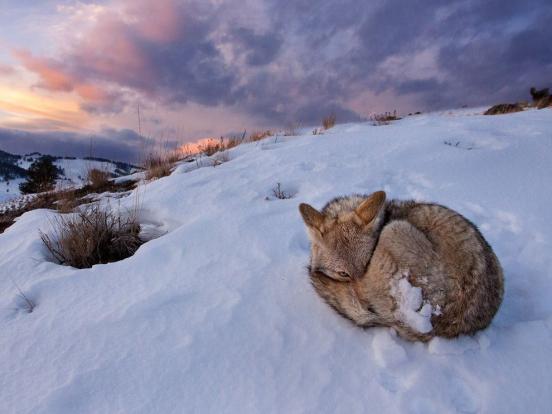 July 18
Hundreds of flamingos parade around the Mexico.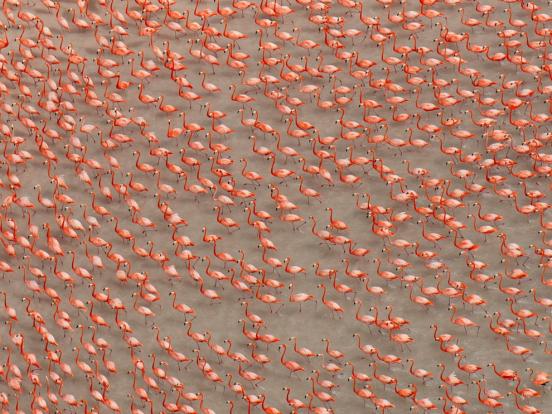 July 19
National Reserve in Kenya friendly with new people. The two zebras came here recently, but already had time to make friends and appreciate the wonderful atmosphere around.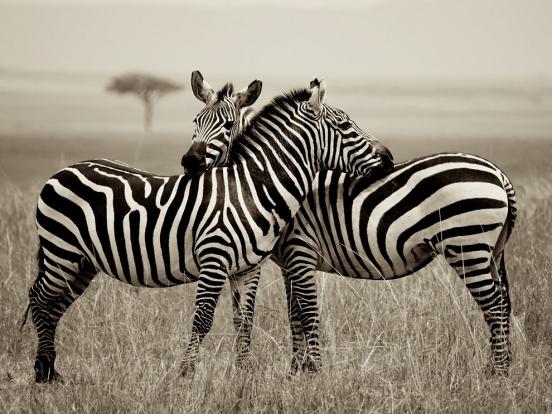 July 20
This unusual attractive face does not belong to anyone and king vulture. King, even in Africa the king!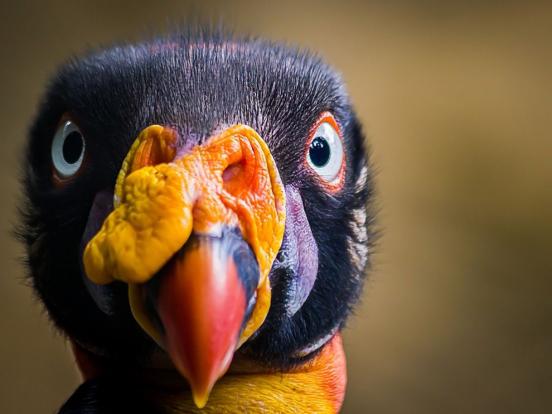 July 21
Sometimes it happens. It is clear acne.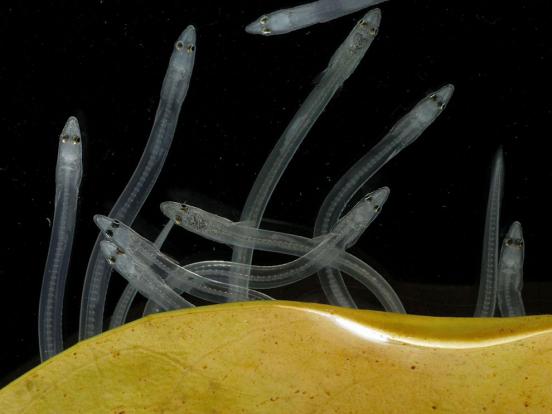 July 22
Little rabbit in Oregon. Honey, what else do you say?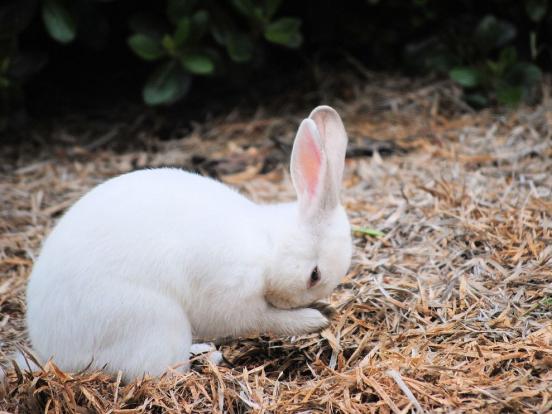 July 23
Mexican bottlenose disturbed surface of the ocean.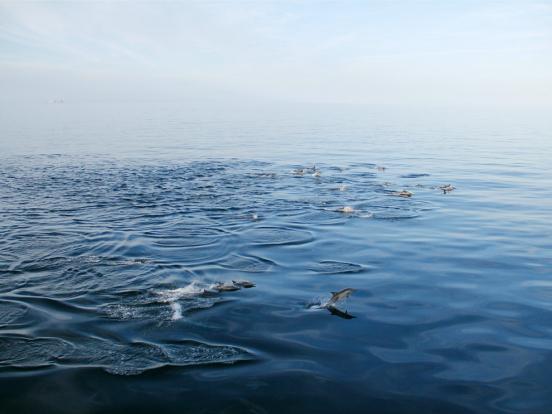 July 24
More completely naked cub macaque was photographed in India.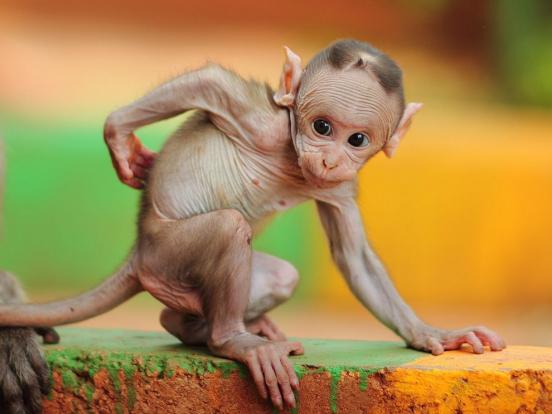 July 25
A herd of wild horses in France.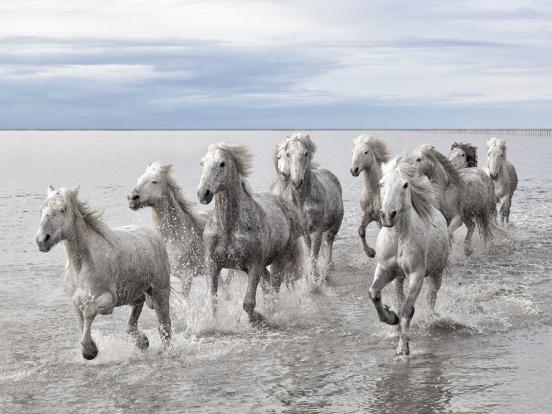 July 26
Peacock, I think, have seen everything but so close feathers ever consider it not for everyone. Mosaic, similar to snake skin.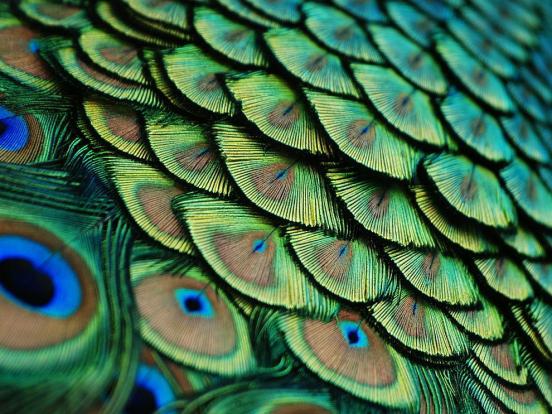 July 27
Wolves in combat.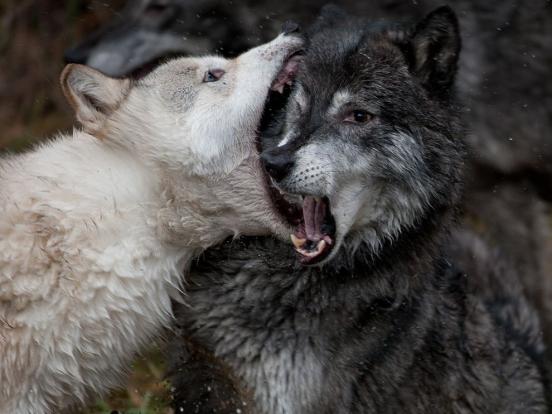 July 28
Residents of the island of Socotra is considered a sacred animal chameleon, so you can even take a picture of just his fifth point. Well, thanks for that ...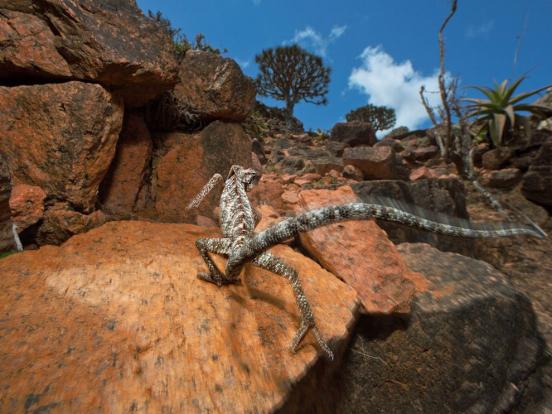 July 29
Birmsky monk walking with a dog on the shore of the lake.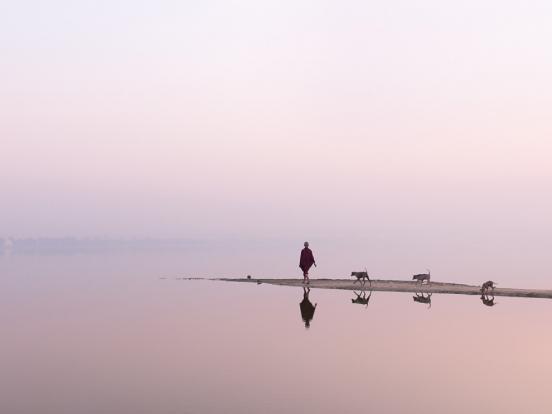 July 30
Gorgeous lions of Six is ​​located directly in front of a photographer in Tanzania.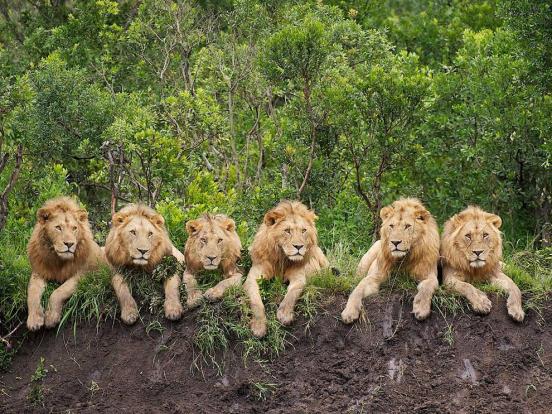 July 31
Sensual picture. Sea lion - a supermodel :)