No obvious precursors parting not, but the press and wants George Clooney was again alone. With his girlfriend Stacy Keibler he meets almost half a year, and for the Hollywood Lovelace even this term is considered to be a huge media and not a little puzzled by the fact that about Clooney soon there will be no hearing, nor spirit, because he's getting married. Savor his new romantic enthusiasm amusing, but it's time to know and honor. Actor 51 years and you need to think not only about themselves, but about the future heir, his successors. Maybe Stacy is the very faithful companion and mother of his children?
October 16, 2011
Clooney and Keibler began their relationship in August last year, just one month after leaving George and Elizabeth Canalis Italian model. He and Elise already thinking about procreation, but the characters did not agree to wait a little Clooney and "presented" on the red carpet of one of the film festivals new girl - blonde Stacy Keibler stately.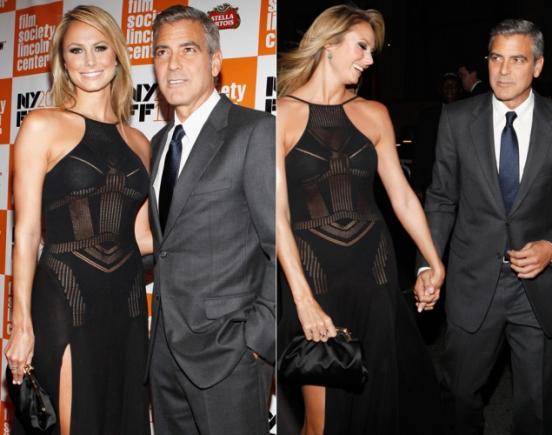 October 18, 2011
Appear in the society such as women Stacey is a pleasure and George gets it. At the premiere of "The Ides of March" in Paris, the actor took his beloved again, which did not take his eyes all night. Though he says that after the failure of a four-year marriage will not be able to marry again, I do not believe him. If you long to suffer anything, but be sure to turn and do not go on the principles, because the family - the most important thing in life.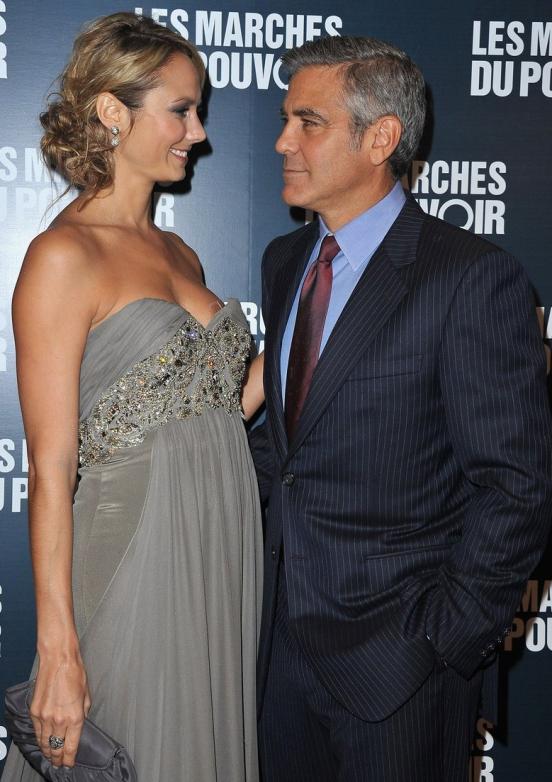 October 20, 2011
Couple at the premiere of the film "Descendants." I think they look very harmonious, especially after Clooney and Canalis tandem ...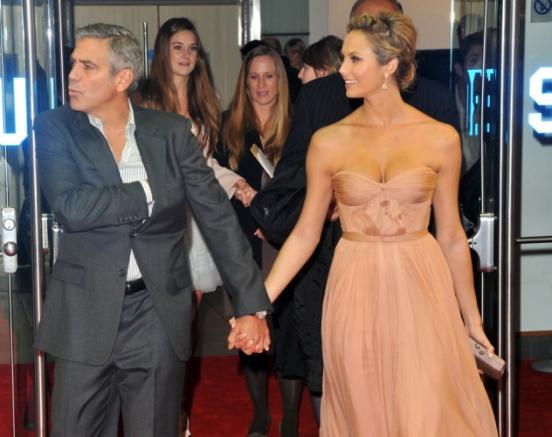 November 15, 2011
George calls himself a lone wolf, but behaves like a real Casanova. For example, demonstrates his sympathy for Stacy directly at the premiere of "descendants" in the AMPAS Samuel Goldwyn Theater.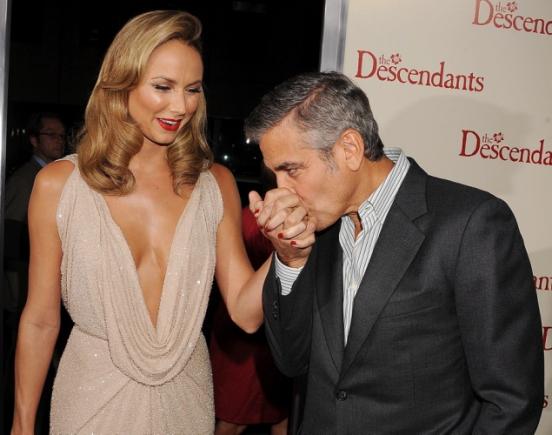 January 7, 2012
George and Stacy laughing at Palm Springs International Film Festival Awards Gala in California. They have so much fun together that they are smiling like children every time.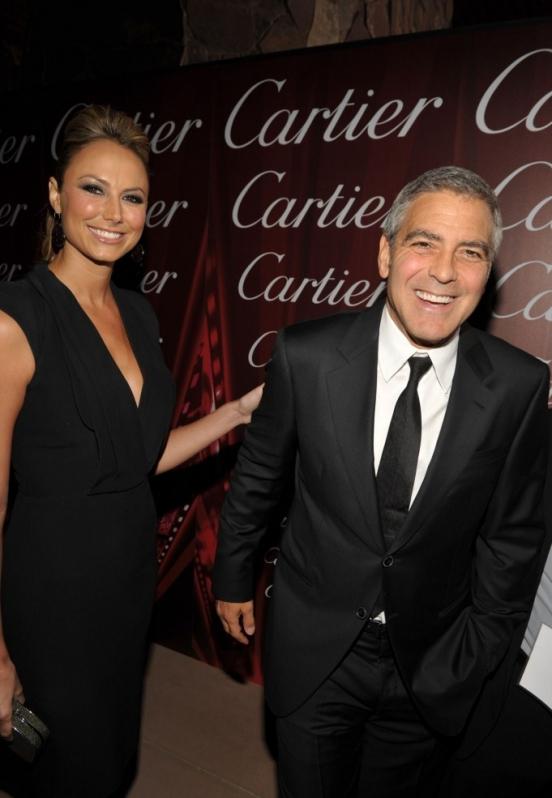 January 10, 2012
Elegant couple at the National Board of Review Awards gala. Both have wonderful taste and in an interview Stacy said that George never makes her remarks about appearance.
"He was always happy with what I'm wearing. He does not care what you are wearing the top or bottom, it only cares about me »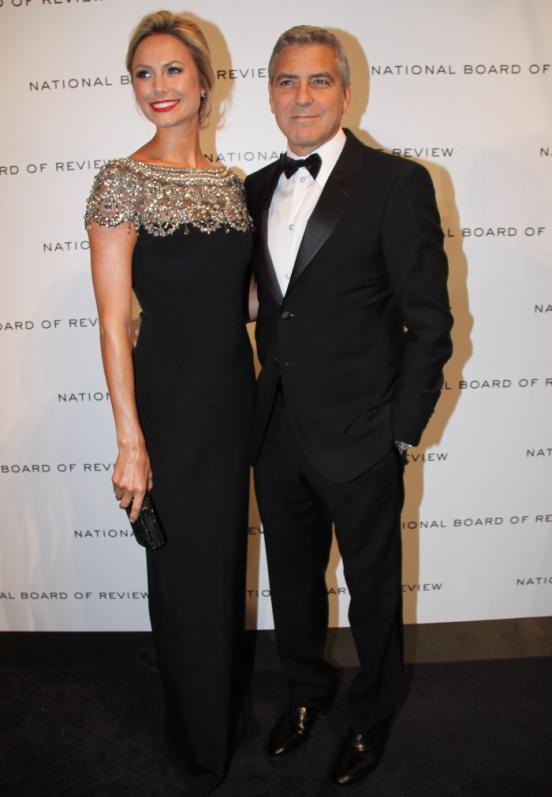 January 12, 2012
By the wedding were not yet ready, but still look like newlyweds on the Critics' Choice Movie Awards.
"George a little taller than me, but when I wear high heel shoes it below. By the way, he does not mind, and even beyond. He likes tall girls »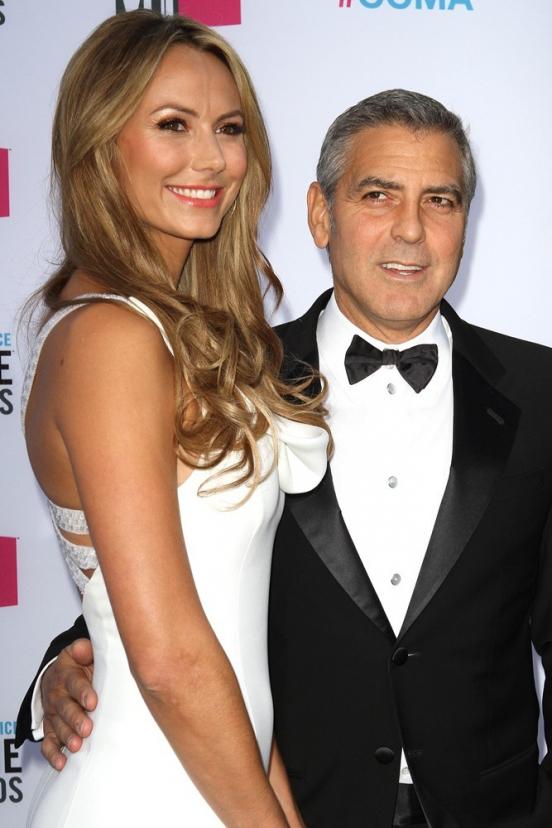 January 15, 2012
Happy Clooney has infected his happiness and his girlfriend. They enjoyed getting "Golden Globe" George of the drama "The Descendants».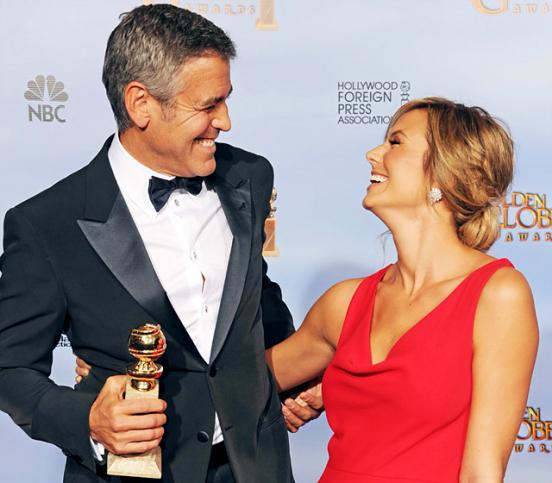 January 19, 2012
Clooney allows all your favorite and even more ...
"She can do whatever she wants. I rarely tell people what they need to do with my life »
... But still away from you, he will not let her.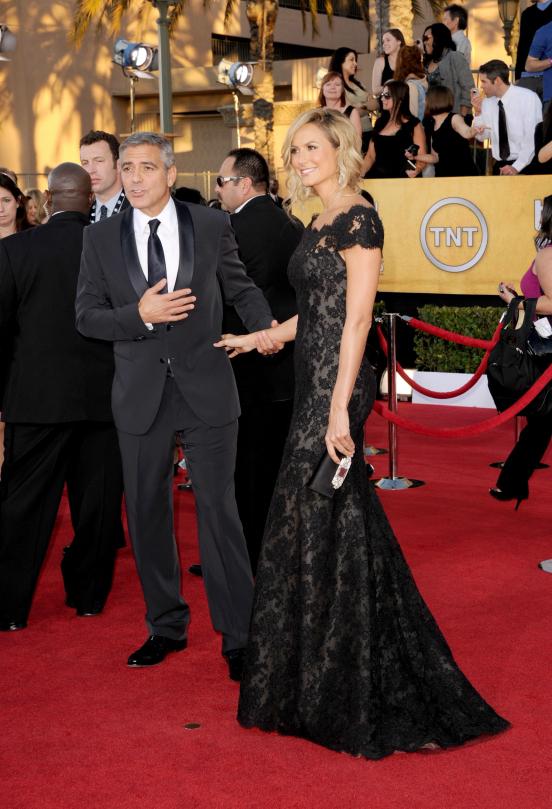 January 26, 2012
Stacy and George at the ceremony of "Oscar". He was looking for a self-sufficient woman, and he found her. On the red carpet questions crushed not only him but also his beautiful companion.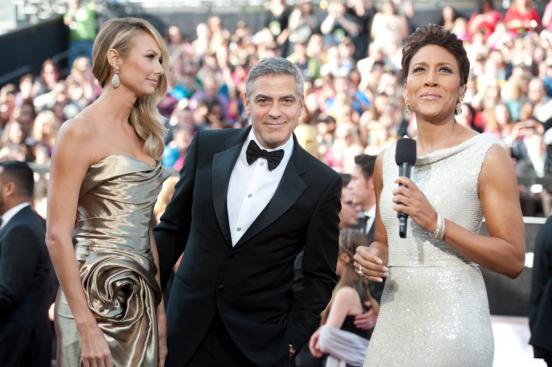 October 4, 2012
Doves cooing in the AMPAS Samuel Goldwyn Theater in Beverly Hills. All the rumors about their break-up that went up in September, they were fake and not only did not break off relations, but also began to live together.