Last night in Beverly Hills took 19th in a row awards ceremony Women in Hollywood, founded the magazine Elle and awarded for achievements in the field of cinema. This year the award was nine brilliant actresses in Hollywood, who included Shirley MacLaine, Octavia Spencer, Uma Thurman, Emma Watson, Sarah Jessica Parker, Elle Fanning, Cate Blanchett, Susan Sarandon, and Kristen Wiig.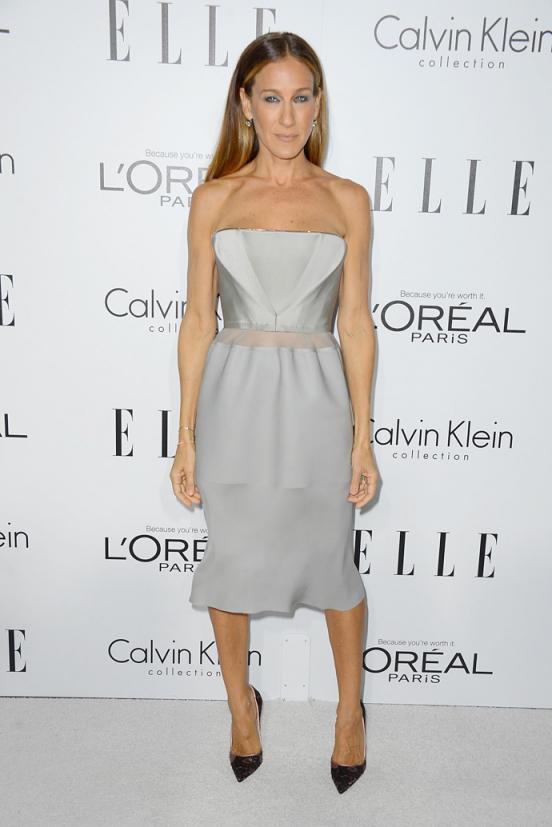 For the presentation of his new spring collection of the head of the fashion house Calvin Klein Francisco Costa could not think of a better candidate than Sarah Jessica Parker. This woman is famous for its exquisite and unique style, and its image today is beyond praise. I really like this dress with an interesting smoky color sculpted bodice and a light skirt of delicate fabrics, it is also just perfect sitting on a miniature figure of Sarah. Unusually for me was the choice of pink satin with lace trim boats, but they are organically fit into the image and, moreover, thanks to them all bow looks original.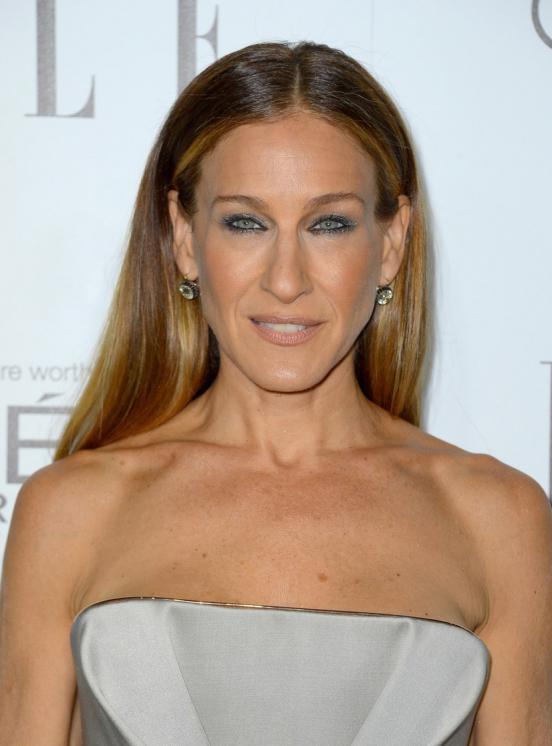 Recent exits Nina Dobrev on the red carpet given me hope that the actress finally found his own style and do not swerve from the path of light trails creepy cocktail dresses and evening dresses unfortunate ... But then I saw this outfit. Of course, I realize that this outfit with the name (Vera Wang), but even with great reserve can not be called successful. Transparent insert on the skirt and high collar look terrible, ideally, should give up and another, or in extreme cases leave something one. About stylization I generally keep quiet: gold sandals, silver jewelry flowers in her ears, a hoop on the head ... Harmony here and does not smell!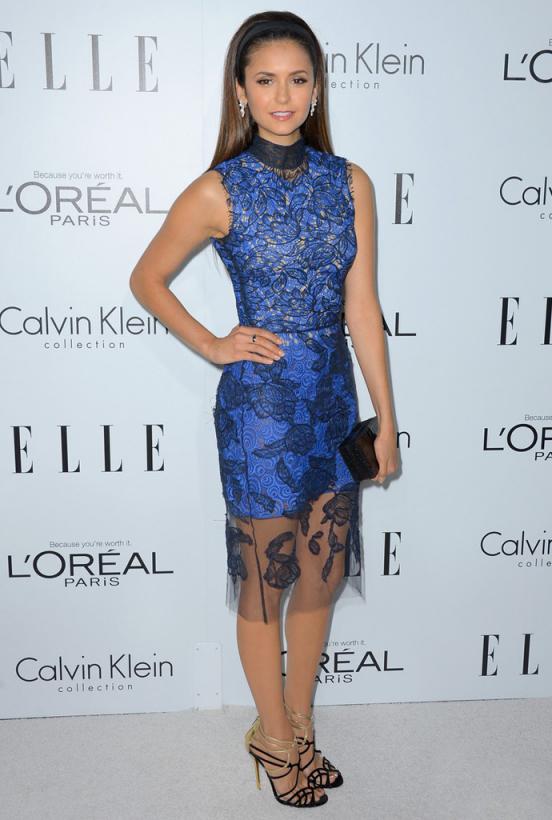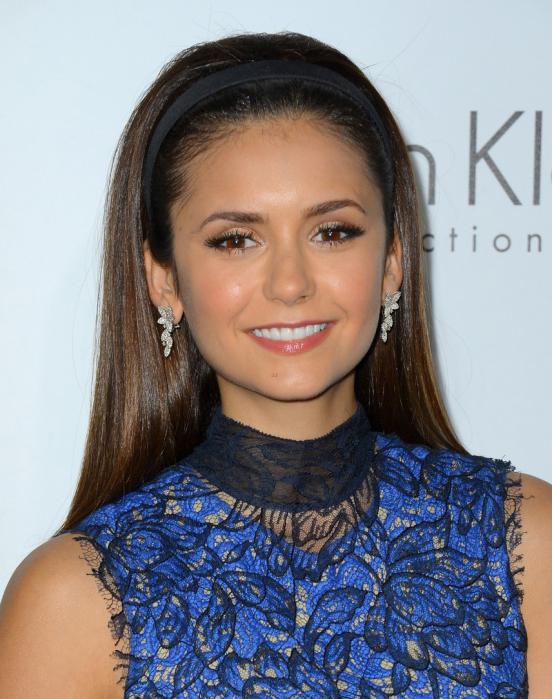 Kiernan Shipka again shows us a great sense of style for such a young age, posing on the red carpet in a cocktail dress by Moschino. Through tiered ruffles and turn-down collar dress looks girly gentle and playful, and creamy black color scheme gives it elegance, which in moderate quantities is useful at any age. Pink clutch makes this sophisticated ensemble a touch of childish, and pointy black shoes, on the contrary, suggests adult footwear.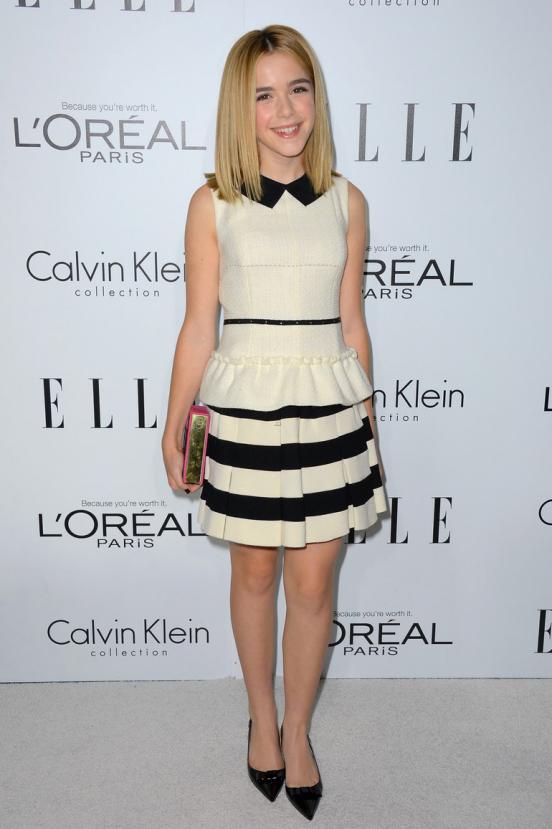 The highlight of this minimalist dresses became rich emerald color, and all manner of chip Kristen Wiig has become, in turn, the combination of all the colors in the ensemble. Green Dress perfectly with bronze hair, shoes, and a warm shade of yellow with bright pink tones in manicure and make-up. An unusual combination that worked well in the image.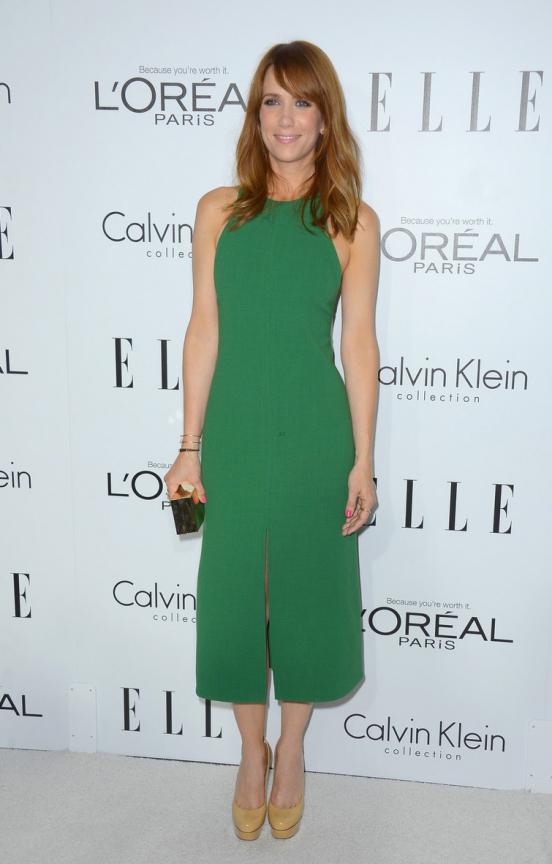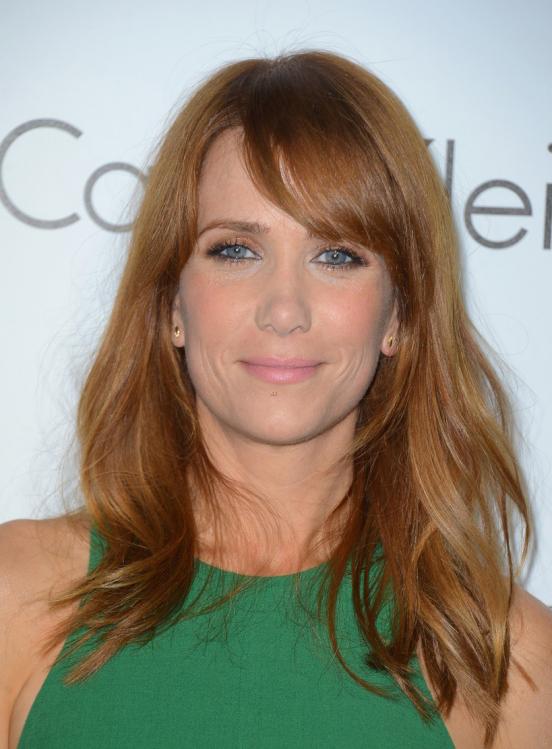 Viola Davis often opts for the red carpet saturated colors at the same time she opted for a dazzling white that her skin looks as bright as green or fuchsia. In general, the image of the actress seems to me to be very successful: the dress looks great its understated silhouette and interesting cut on chest bright blue shoes perfectly contrast with the white dress and a swarthy complexion. For this band, I would have chosen a less festive clutch, devoid of luster (for example, a small envelope of suede bright colors), but this option is not excluded - shimmering finish echoes the brilliance of precious stones on jewelry Viola.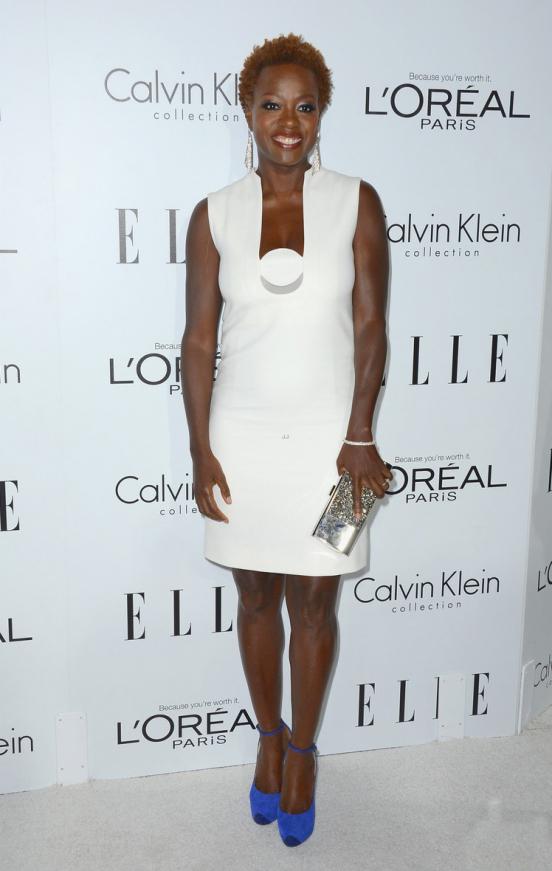 Comedy actress Leslie Mann walked the red carpet in a mini-dress simple style without any frills, which was successfully compensated saturated orange. Of course, this outfit and neutral accessories - a very simple way to look attractive, but it is undoubtedly working.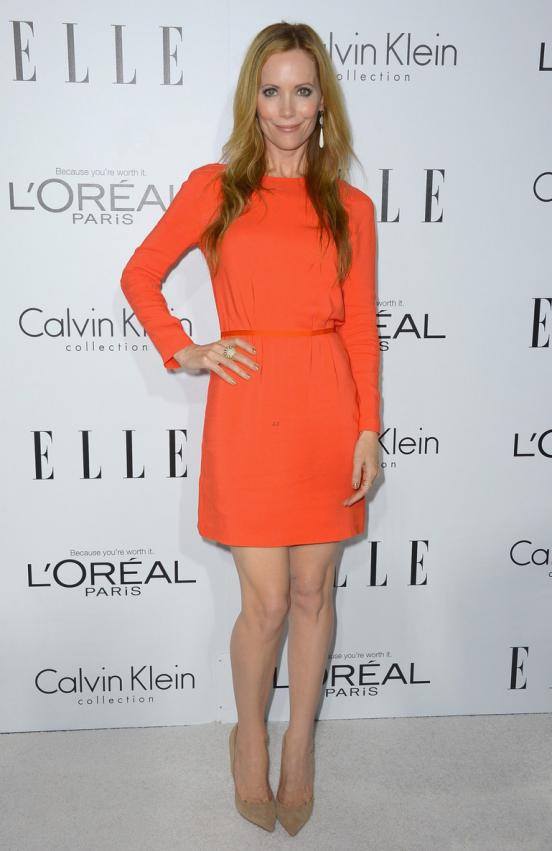 Uma Thurman gave birth to a daughter three months ago, but has already been successfully returned to his prenatal form. As for the suit, in which she attended the event, it looks like it's not the best way - too heavy and unattractive. Of course, the general impression spoils and the flash from the camera, because of which the fabric highlights and shine to the lining, but we can not blame everything on just one technical costs. In my opinion, a distinct lack of the image - a shoe that weights silhouette and shortened legs. Instead, the suit would have to pick up even more open and more elegant sandals stiletto patent leather.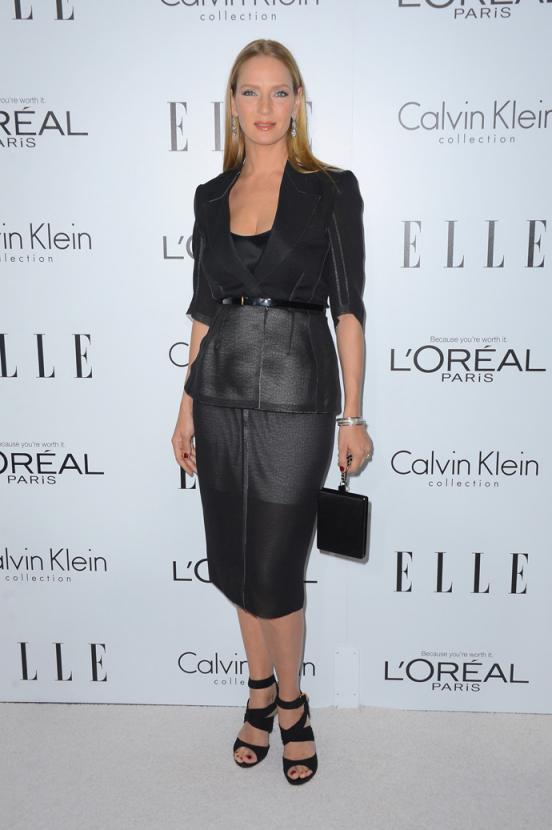 Although not the best outfit, Uma looks very fresh and attractive - makeup, skin and hair in perfect condition.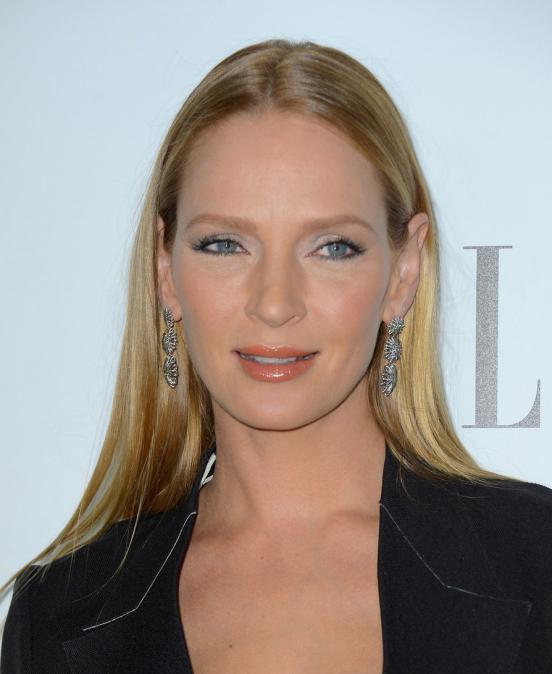 Very pleased with their choice of dress Cate Blanchett, an example of an original outfit with gorgeous prints from Proenza Schouler. Print - this is not all that remarkable an unusual dress: here and graphically silhouette and interesting decoration in the form of blue peas on the bodice and on the skirt of metal rivets. Do not dress as a full-fledged art object. The only pity is that with the choice of accessories, Kate missed - such an unusual outfit requires a pair of luxury shoes (I would have opted for the laconic metallic leather sandals from green or blue) and not a couple of old women boats with bows.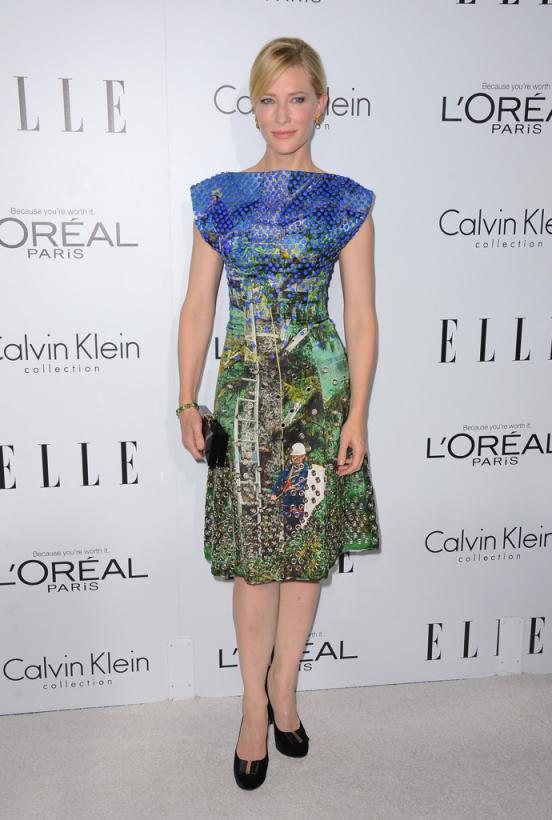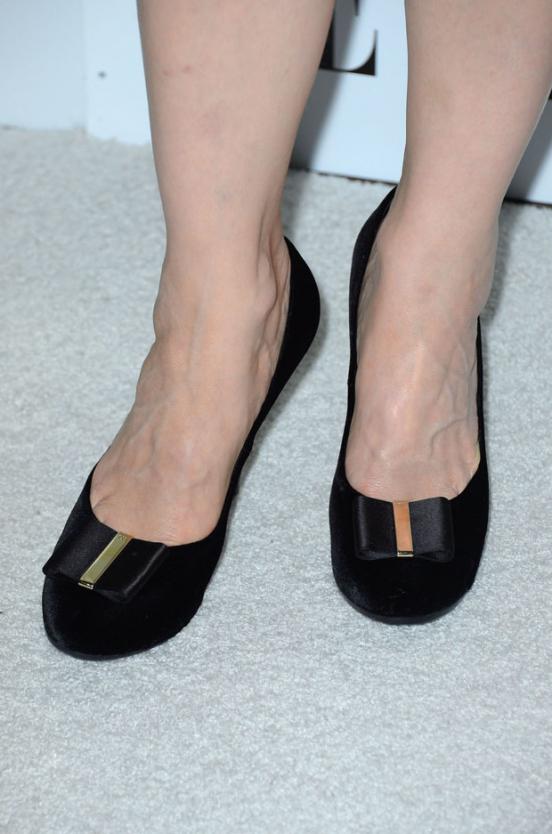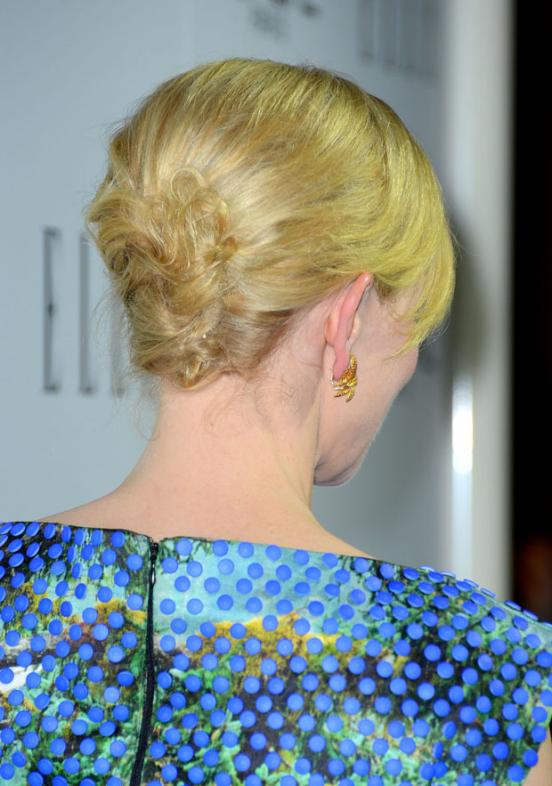 Sooo I love carpet outlets Emma Stone, and this time was no exception, although I have several comments to this image. I am not happy with the tissue - in this dress to stand still, to make it look attractive, otherwise there is bruising, and the whole image looks sloppy and loses its appeal. In addition, it would be nice dress belted with a thin strap in tone to outfit looked completion. For the rest, I have no complaints: the color and style of dress are perfect shoes print "goose foot" interesting contrast with the candy pink shade, and Emma just beauty.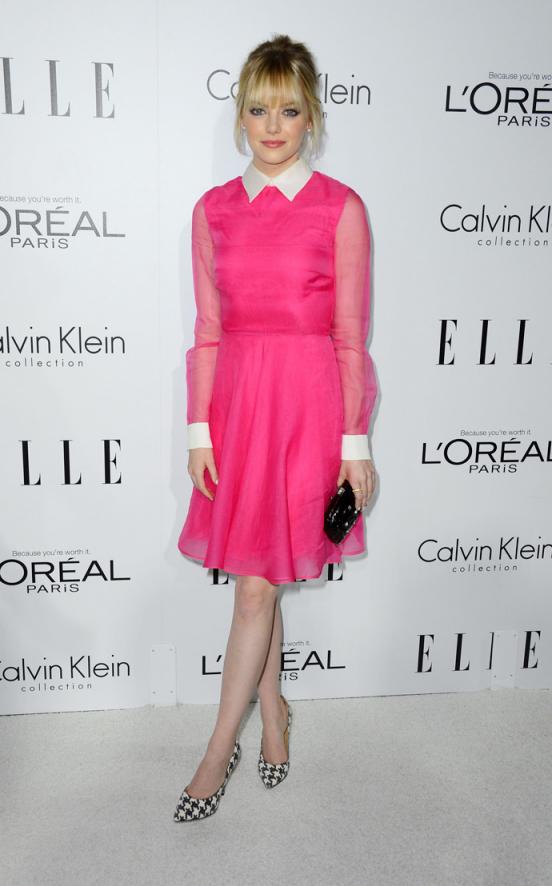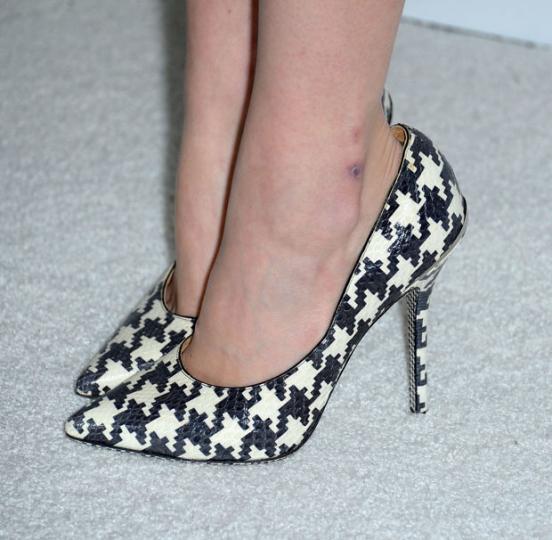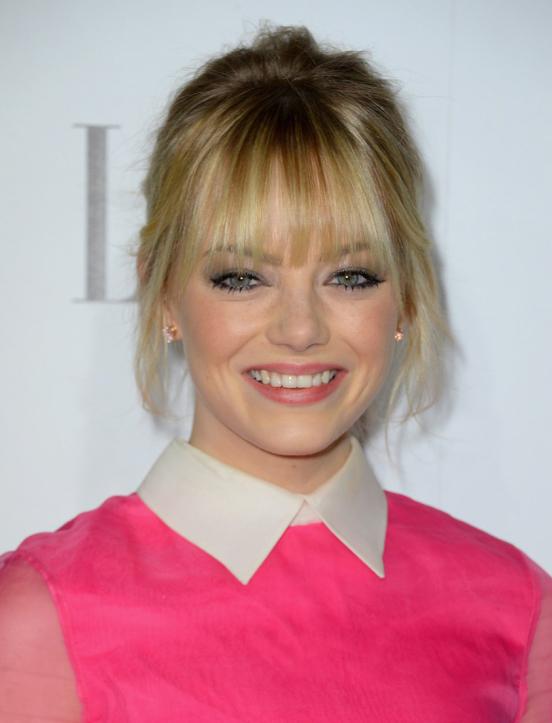 Glad to see Rachel Zoe to dress other than black or dark blue, in addition, a shade of ivory looks very generous and fresh. As part of the silhouette Rachel us no surprises prepared - all the same length to the floor, the same straight leg without unnecessary details. Not bad, but I would have changed to a smaller size - sitting baggy.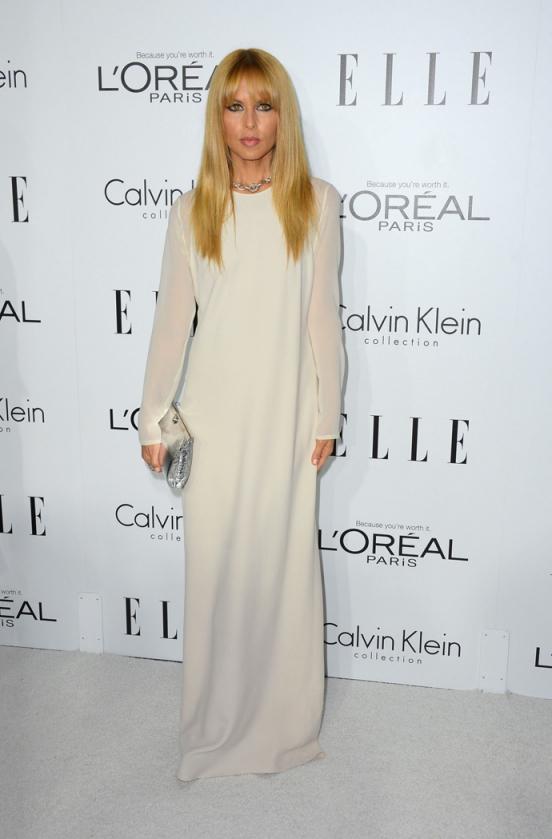 Another fan of creativity Calvin Klein - actress Teresa Palmer in a dress gentle coral shade. I'm liking the dress style that looks very extensive, but due to dense tissue (apparently, this neoprene) holds its shape well. As expected, this requires active restrained along Accessories - in our case this function have undertaken slozhnosochinennye sandals with laces. In general, the image turned out to be extremely harmonious - everything from make-up and hairstyles, and ending with accessories, well combined.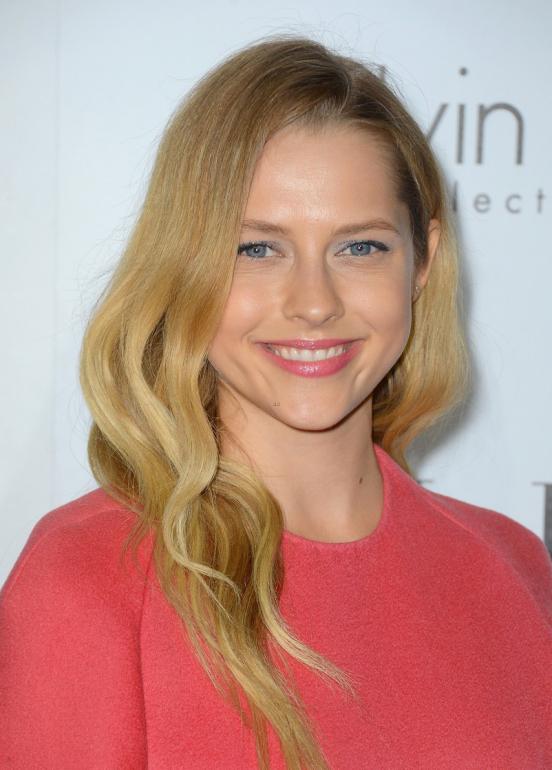 Somebody explain to me why the talented and beautiful actress often opt for social events unattractive clothes? For example, Susan Sarandon - talented actress, attractive woman with a very unusual and fragile beauty, and dressed so boring and uninteresting. I understand that age, all things ... But in the 60 and 70 can look sexy and stylish. In this case, I do not like dull black, silhouette vagueness and confusion in the head.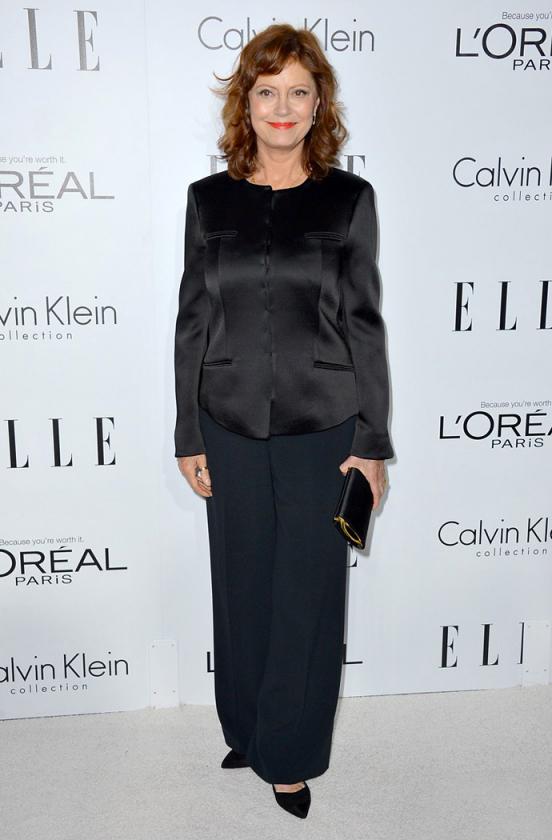 Very unusual outfit showed us Julianne Hough. The actress posed for photographers in the ensemble of transparent blouses yellowish and original style skirt with a slit that precaution was a few shades darker than the top. A rather unusual ensemble and I like it very much, and the details in the retro style (underwear and sandals) is added to it even more originality. Make-up is also a good idea combined with the dress, although I would still refused to blush brick hue.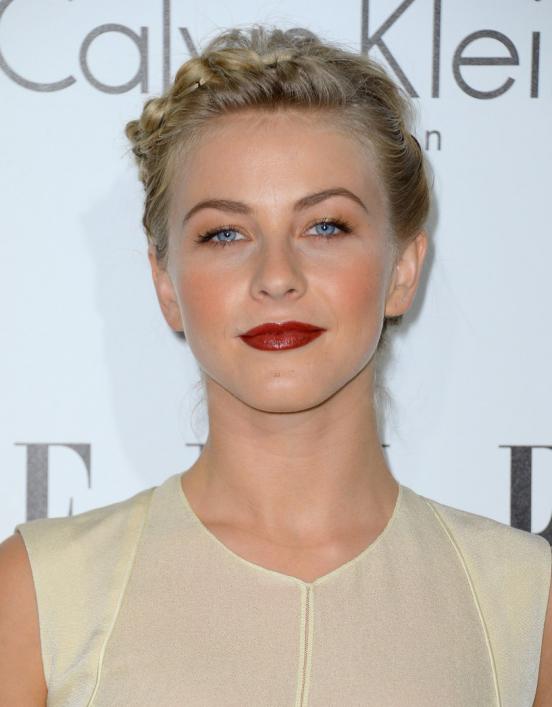 To be continued…