Long distance with all sorts of obstacles. That's what it's like evolution of style 24-year-old singer Jessie J, who changed his freak-style to something more decent.
Most recently, in September 2010, Jesse Jay was little-known, though it managed to establish itself as a successful songwriter for stars that influenced her future career. Due to communication and, of course, the talent of its debut single «Do It Like A Dude», was originally written for Rihanna, climbed to 25th place in the UK Singles Charts. Live-performance with the track was overscale, but the singer showed off her new poncho from Adidas.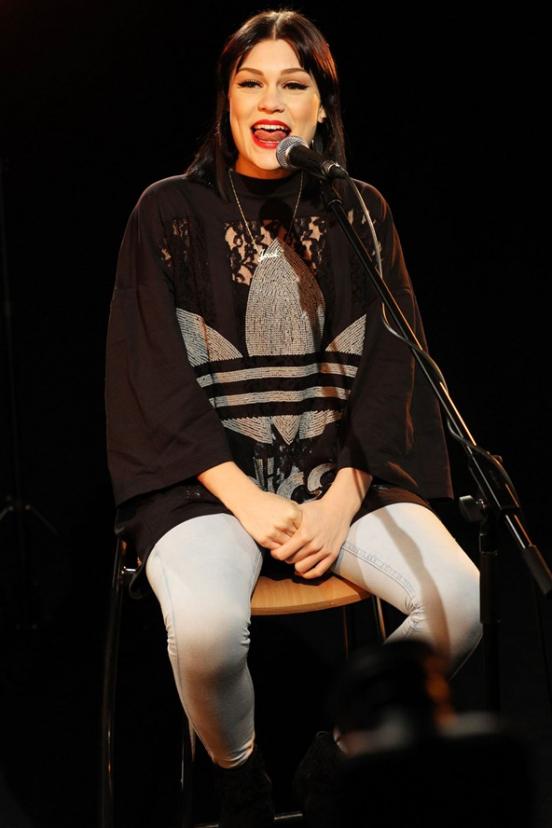 In October 2010, she has acted in a poncho on Next Top Model in the British. Bold stage completes body and tights.
"My style is not dependent on the brand, I do not think that spending money for the sake of" tags "is true. My style - this is my creative expression, which I like drowning and I feel 100 percent comfortable »
Jesse poses with her award for a well-earned «Brit Awards» 2011. Not be shy girl and her figure she demonstrates with absolute confidence in his own irresistibility.
Super mini dress Vivienne Westwood also was published on «Brit Awards», but only at the beginning of all the action, and not at the end (after the enchanting performances Jay). Jesse - this is a light version of Lady Gaga in the English way.
Vintage Versace jeans end up in a golden jacket and blue bow topu and get Jesse to Universal Brits party.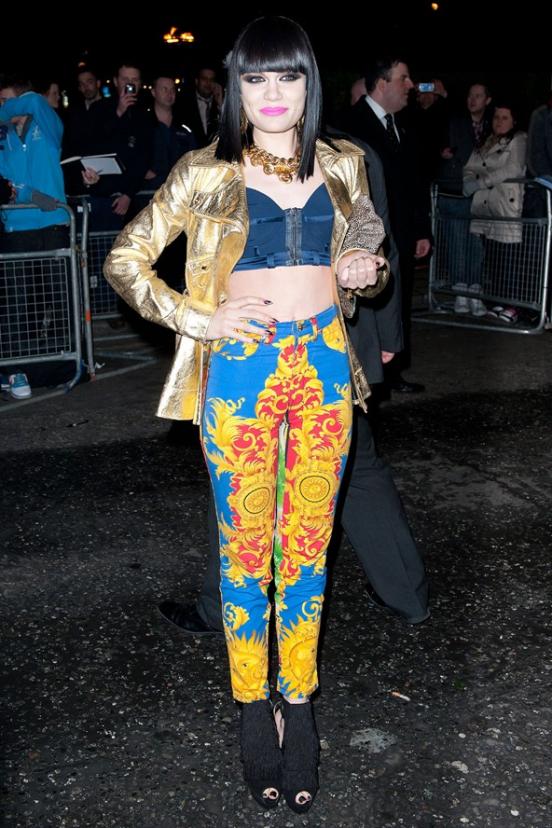 London Fashion Week in February this year passed quietly, peacefully, without incident, but not without the fancy guests. Jesse, as usual, stood out. Loves it closed, but the fitting kombeza.
From a distance, it may seem that the whole Jesse in a tattoo, but it's just her flesh-colored dress with print in the form of tattoos.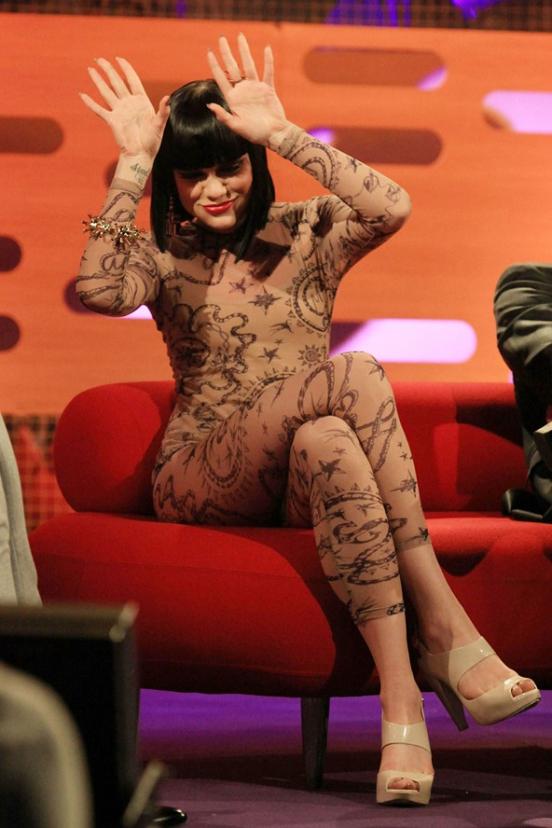 "The Girl in red jeans you on stage!" - Can be so turned to Jesse at the party Topman.
Modest performens on NBC News Today.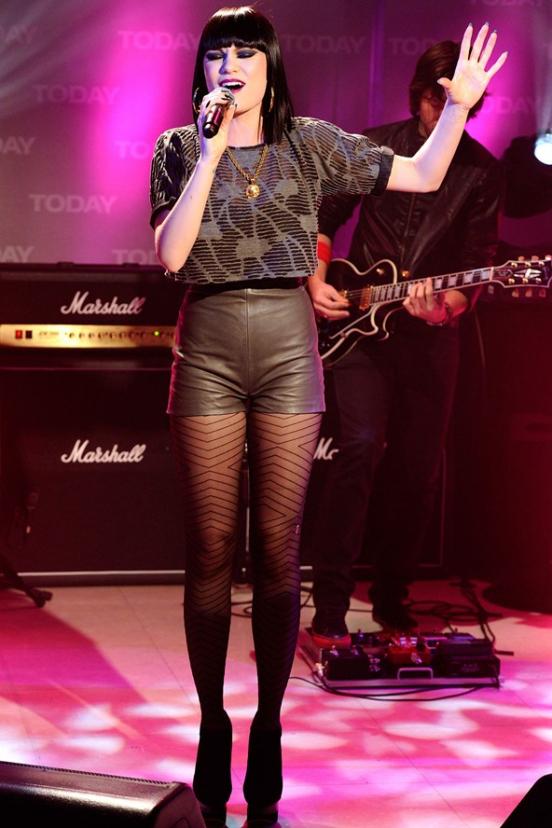 Here's a she - Jessie J - and this can not be helped. Without overalls and original pantyhose and her life is not sweet.
The combination of leggings and free stamp "privatized" Christina Aguilera, so the image of Jesse on BBC Radio in May 2012, it is very similar to the bow-a-like.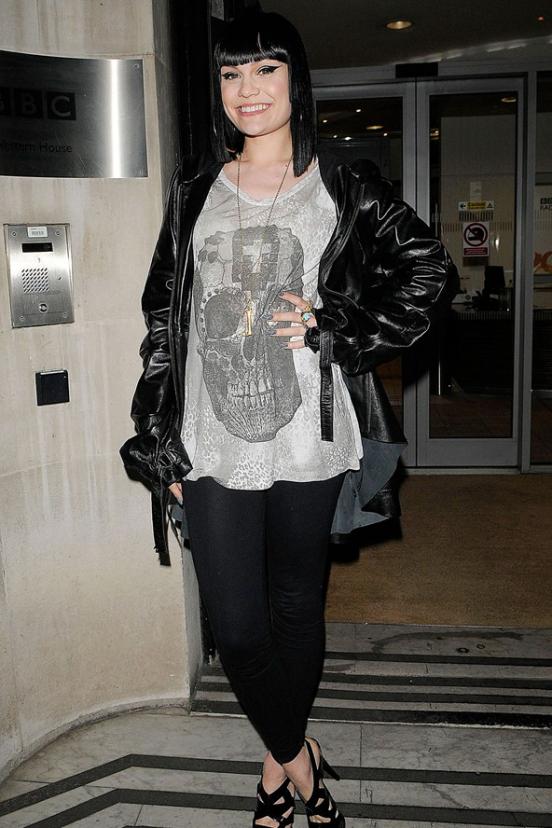 High cropped jeans and T-shirt: This Cannes, baby!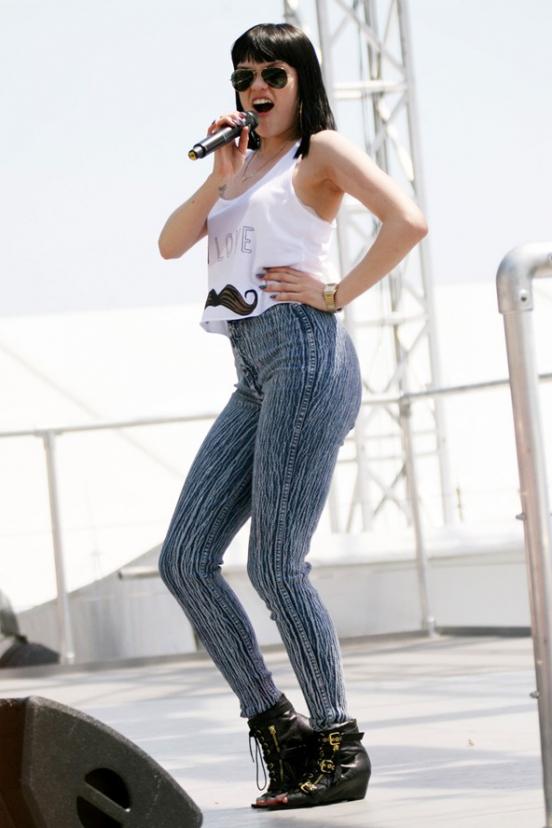 Jessie cute jeans Guess at Planet Hollywood in May.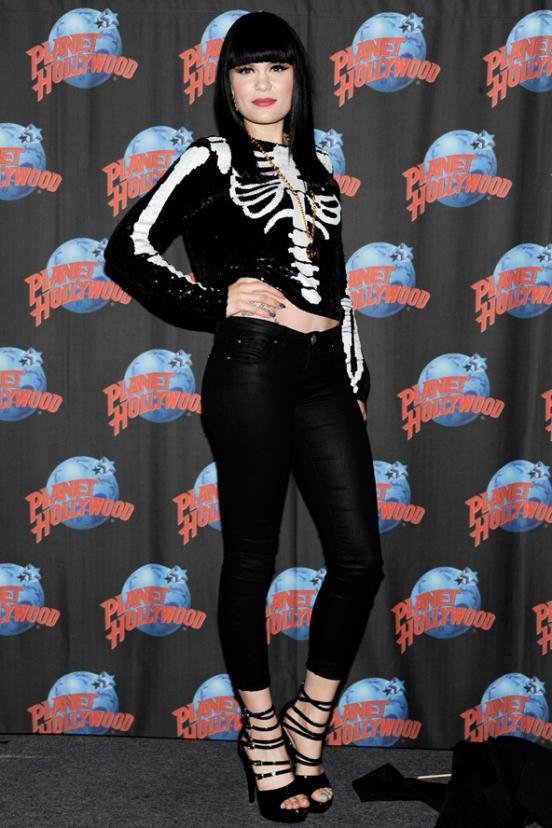 Who would have thought that someday Jesse dares to wear a beautiful dress and Dolce & Gabbana ... resist image reeled at the party Glamour, where the singer in both figuratively and literally shone.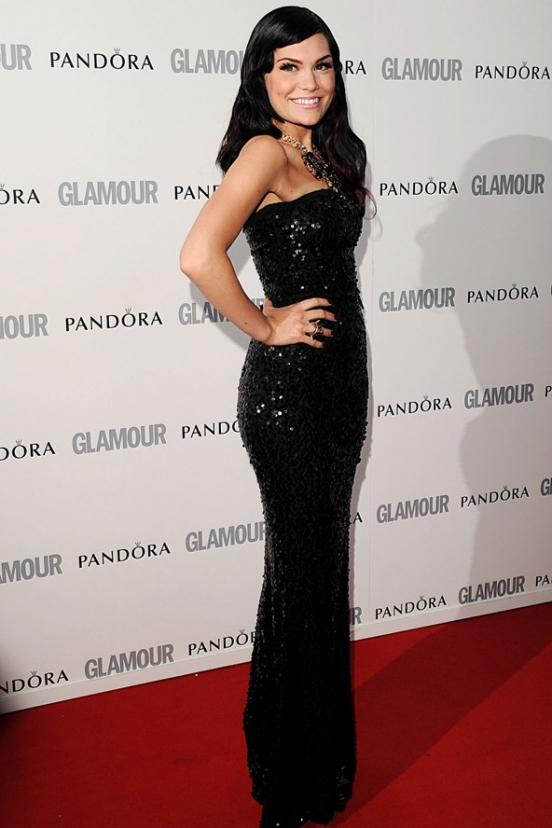 Even with a broken leg in a beautiful ensemble of Jesse and a good mood in a hurry to indoor dinner to Beyonce, she arranged to celebrate the release of his album "4". I do not like when wearing leggings under short T-shirts, but it's only a matter of taste.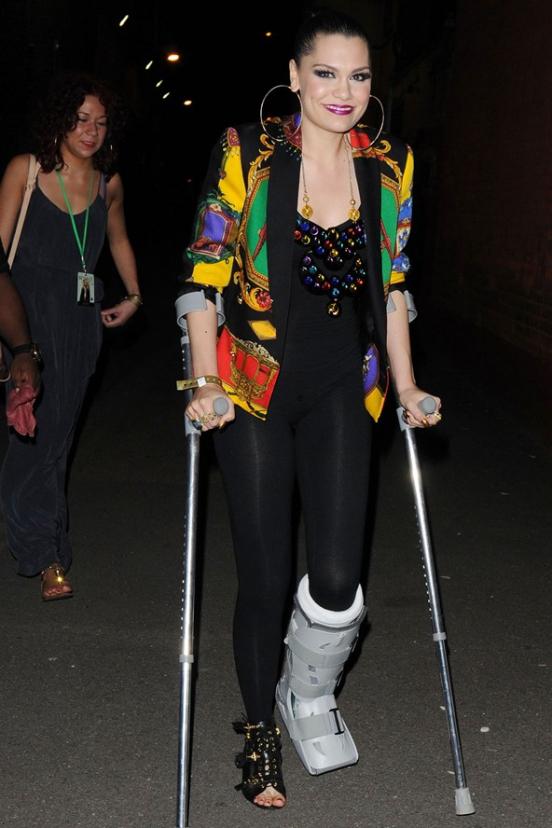 Jesse decided to borrow Laura Nikki Minaj, but her image turned out much nicer than the sight of Nikki, wherever it appeared.
Now Jay changed hair color and style partly by clicking on a combination of sporty and classic. Work no end, but the first steps are successful.