Jessie J
What did not make for the sake of charity ... A few days ago, the entire multi-million audience of the channel «BBC One» could live to witness the perfect female bald head. Behind the scenes of the singer Jessie J shaved bald and it is with this hairstyle she appeared before the audience. Lead, running a hand through her head, and could only utter "Nice", but the lack of locks confuse any normal man. So unconventional way Jesse tried to draw attention to the problems of food shortages and the spread of AIDS in Africa. As a method and purpose are linked is unknown, and only helped it or not - the more, but this haircut Jay-to-face. The girl is clearly not without its mind again combine business with pleasure: and the image changed and (possibly) helped people.
Cher Lloyd
Transformation of a brown-haired sinevlasku successful. Hairdresser and part-time boyfriend Sher probably was pleased with the result of the work done. Add your favorite image brightness he succeeded with a vengeance.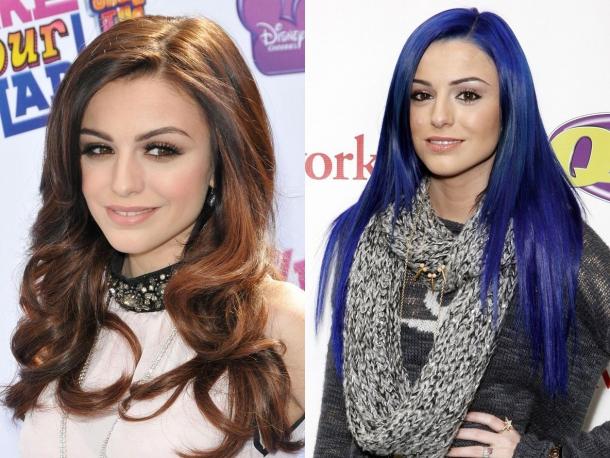 Bill Kaulitz
So far, about a group of «Tokio Hotel» no hearing, no spirit, the attention of fans warms frontman Bill Kaulitz, who is experimenting with his haircut as he can. Mohawk black, white mohawk and now long blonde hair. Bill wants to seem brutal, but it has the force of circumstances it does not work. He should have a haircut like Jessie J: hassle and fewer, and the image is much more courageous. Handsome guy and works with them God knows what. "Before" - a cute little boy, after - crested porcupine.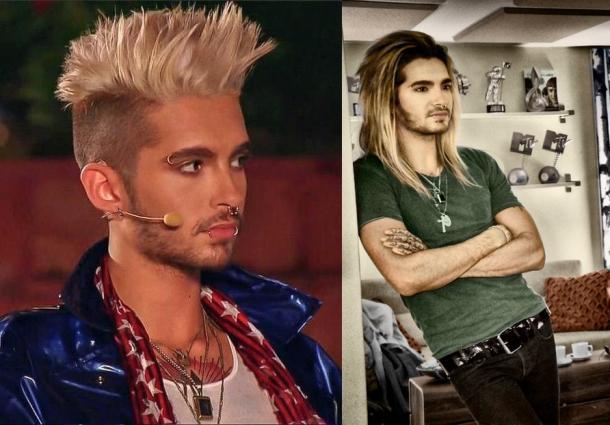 Britney Spears
Britney = blonde, but what if the brown-haired blonde wants to be? In the end, she has every right to do more with the birth, because natural hair color pop princess is close to what she had just done. Shade, unfortunately, is washed off, and the Brit again almost blonde, but I hope that she will be back this nice color cappuccino.
James Franco
James Franco throws from one extreme to another, not only in the choice of roles, but also in the choice of hair color. He recently lighten, but returned to the previous color. Why did he have to be a chicken for a couple of days, only God knows.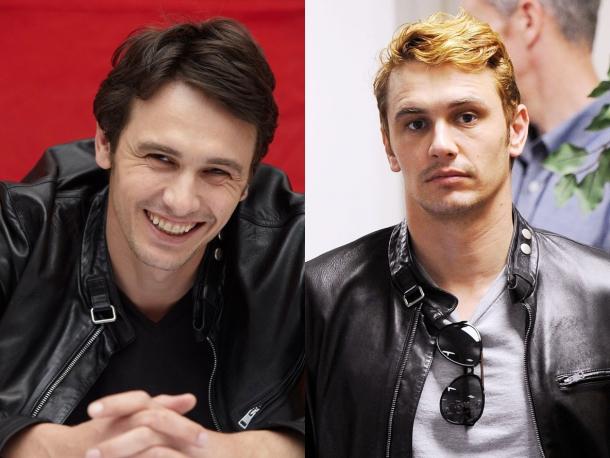 Chloe Moretz
At 16, everyone wants to look older and Chloe Moretz is no exception. The actress knows that in most cases the dark hair color adds to the age of two years, so we have what we have.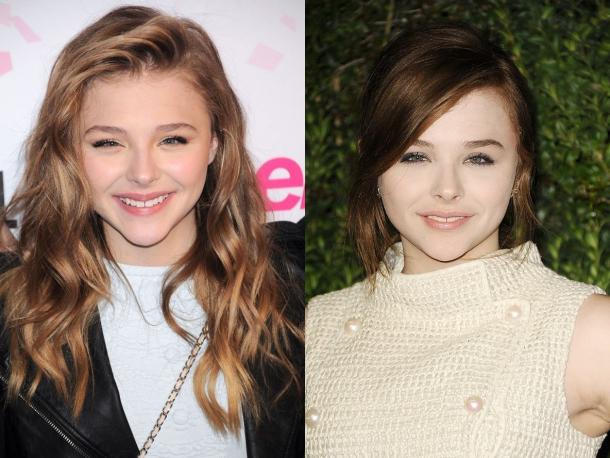 Jennifer Lawrence
Oscar-winning Jennifer Lawrence was painted in black on the eve of the filming of "The Hunger Games: Catching Fire". I do not think that her hairdresser enjoyed resistant paint, because the color of her hair beautiful and unreal coloring shampoo would have been much more appropriate.
Dave Stevens
Wow, it was like Jonathan Rhys-Meyers! Change amazing!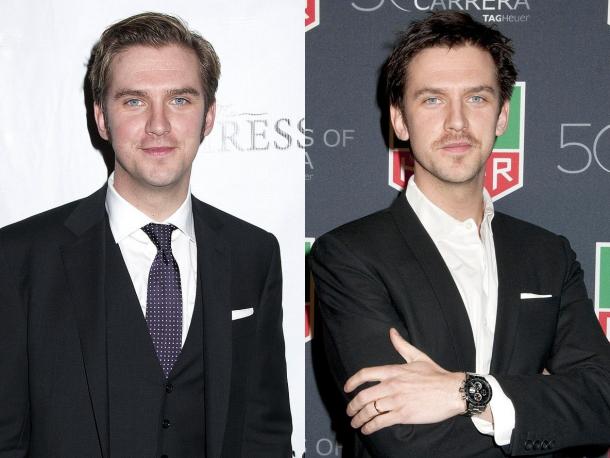 Demi Lovato
Minimum of makeup, short hair. Now Demi Lovato at least looks his age (20 years).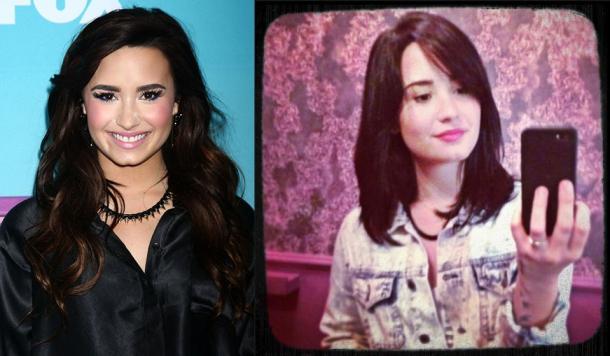 Uliana Sergienko
Fashion for a haircut "a boy" is not spared the main fashionistas of our country - Ulyana Sergeenko. Uhl not only hair cut, but also painted that perfectly allocated beautiful features of her face.