That's how you look at one of the most beautiful blondes in Hollywood and you think: "Yes, it's probably overkill and suitors, and money to burn, and the head, the shoulders do not have." But everything is absolutely different (at least at two points). Cameron is not a typical blonde with blue eyes, on which you can write jokes, Cameron - a real treasure for the man she loved: and intelligent, and beautiful, and fun, and talented, and what it does not only happen, but ... but the nature of the complex and therefore it one. Alone, but not lonely, because Diaz, a magnet for people. She has many friends, among them several ex-boyfriends.
Girl with an infectious laugh and a very beautiful smile began her career as a model, but thanks to a bright external data and talent she became a star of Hollywood comedies, and then zvёzdoy media discussing more and more novels actress. In the drama, and other genres of films her name is often, but even there it does the job, as a spirit (a good example of the painting "Being John Malkovich", which did not immediately know Cam). Today, I suggest to learn about Cam more than we know so far. Recently, she was 40 and she has something to tell us about life in general and in particular about his.
I am satisfied with everything in my life. Therefore it is not ready to change anything, including to do plastic surgery to get better. I like getting older: in 20 years, I could not wait for the 30th anniversary, and now very glad that I was 40.
There is a lot of opinions about why people are so beautiful are often stupid or evil, but not beautiful - smart or good, but this is simple: we all want to about the same - one's own happiness, love, money, success, and beauty and intelligence - these are two different roads to these goals. Reaching the end of one of them, what is the point to go to the second, if you already got what he wanted? Someone easily gets his due appearance, and then gain knowledge or to show kindness is simply no reason, and people are lazy creatures seldom do what they do not need, perhaps just in case. Others, least to start with natural data, simply deprived of choice, they have to learn in order to achieve their own, and be good to somehow have to themselves, to attract. Of course, the chance to keep his success with smart people more than the beautiful, because beauty fades with time, but that's another topic ...
I'd rather regret what I did, what that did. That is why I try to seize every opportunity.
You know, there are people with whom you communicate every day, and then at one point they dissolve ... I've had in my life such people, but for some reason they all come back. Someone builds a hero and pretend that all is well, someone just does not show emotion, but someone does and writes and speaks on the line that misses all the days that the wire (s) with me. Once you go through these situations enough times, you know who is who. And you, you yourself zaveduesh all that is happening around you ... If a person was in those moments with you, and if he or she loves you, they'll come back, and most importantly just want to make the first move.
But even in this "game" there are exceptions. Someone is too proud and touchy, but if you believe in yourself, you will do it. Most importantly believe in yourself and never say never.
I'd kissed a frog, if I knew exactly what she does not turn into a magical prince. I would even licked her. I love them.
My childhood years were spent among boys. I think I have an overabundance of testosterone in the blood.
As a child I was very sloppy. I was not his style. You know, sort of scandalous child with a comb in his back pocket and with feathers in her hair.
I - a shopaholic! I love to go shopping. But I rarely buy all in one shop. Here a little and there. And pray that all these things come together.
I did what is not significantly different from an ordinary woman. Closet full of belongings, but nothing to wear. So I drag jeans.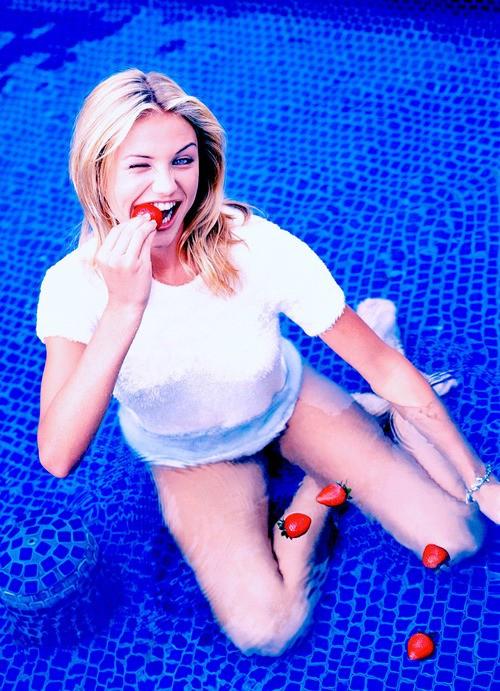 Honestly, I did not realize how serious the project will be for me the movie "The Mask» (The Mask). I asked the producers, can I bring to the show mom and dad, and where there will be screened this movie? Well, anyway, I - blonde, I do can be.
I realized the seriousness of the situation on the set of the painting "The wedding of my best friend» (My Best Friend's Wedding). When you're a star - the whole team is very serious look after you. This is to ensure that would create the right atmosphere and set a good tone working day.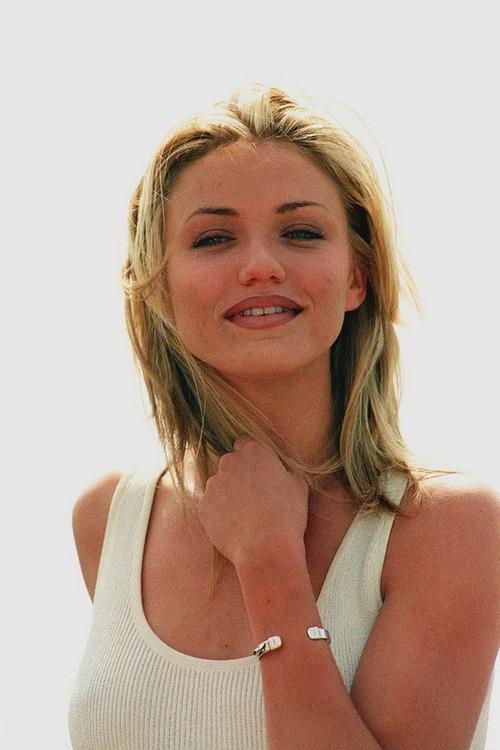 I am sure that in the relationship has its own rules: not to pin, to be honest, open, treat people the way you want them to treat you, to love unconditionally. These concepts are important, I think. But we all know, however, that the rules are made to be broken ...
I - romantic. I like romance. I'm not afraid of commitment. I am honest in all that I do and I'm hopelessly devoted person. But I hate to predict the future, because nothing is impossible to know for sure. I can not even decide beforehand how I will spend the weekend.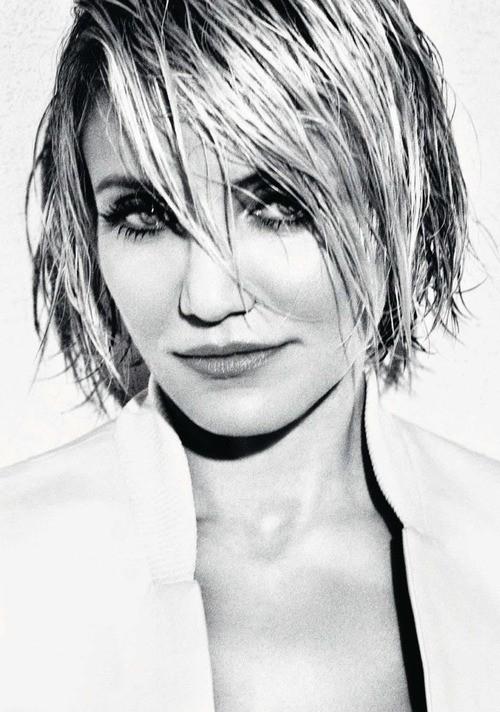 Each of us has a man who every time reminds us of our past; and whether it was good or bad, and it was everything. From memory it does not erase.
You know I do not need a perfect love, and be hysterics and scandals important to feelings were real.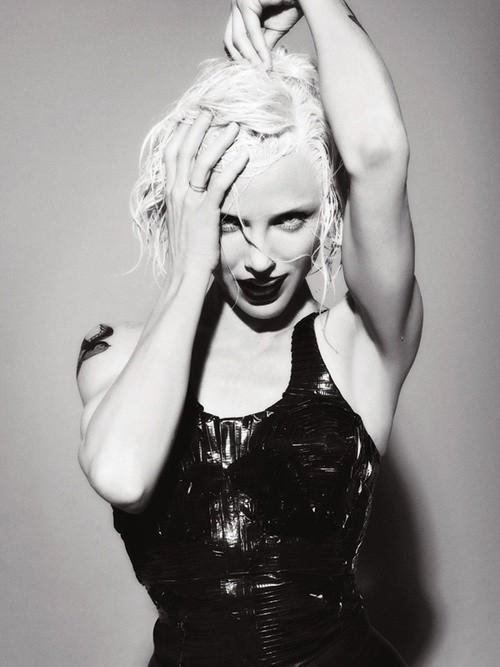 Do not occur with the "Golden Boy", and with perspective, which in the eyes of the mind, the meaning of words and respect for women in their actions.
The most difficult choice again or new.
Now women have the right to vote. Now we have something to lose. I'm talking about the fact that we may lose the right to your own body. And if you think that rape should be legalized, then do not vote. However, if you have pride in your body - you just have to vote.
We, the women's time to stop worry about what we have, and start to enjoy and enjoy what we have now.
I do not care what others think. This is my life and I'll live as I want!