Released the first official trailer for the crime drama Derek Kyanfransa (director of the film "Valentine"), with Ryan Gosling and Bradley Cooper in the lead roles. In the story, a motorcycle racer Luke (played by Gosling with bleached hair), who makes his living in extreme show, learns that his ex-girlfriend Romina (Eva Mendes) bore him a charming boy. As a true gentleman, Luke takes Romina and baby to the content. But money is not enough, so the guy is left with no choice but to rob banks.
For the capture of the bandit, dissecting the bike, taken an ambitious young cop Cross (Bradley Cooper), who begins his political career. At Cross also has a lovely woman Jen (Rose Byrne) and the child. Here's a starter. Apparently, melodramatic emphasis will be placed on the paternal feelings of Luke, he says, he is a noble bandit, stepped onto the track curve for a child. Especially because on a promotional film hero Still Gosling shows, touching the baby nursing bottle.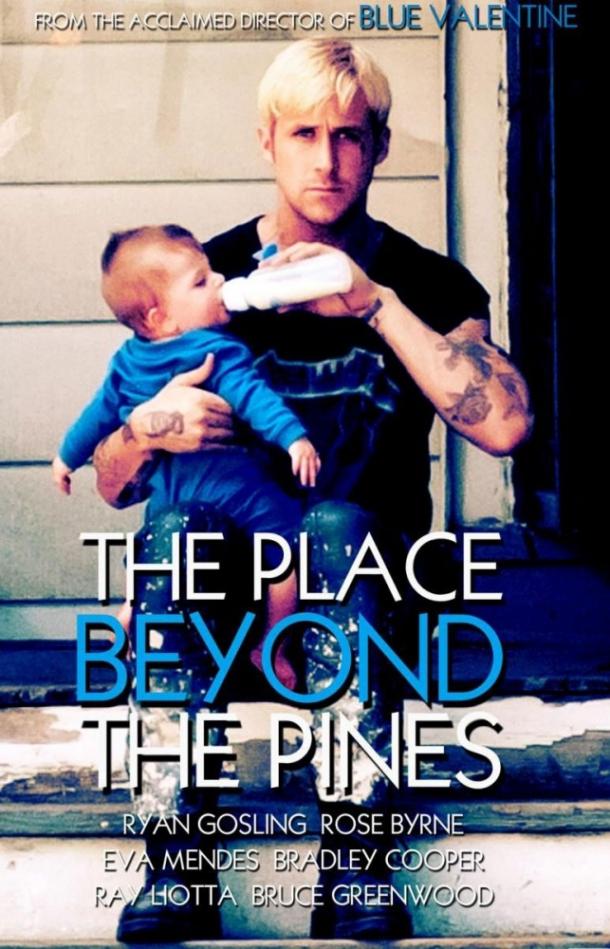 Date of the world premiere of "The Place Beyond the Pines" - April 12, 2013.
In an interview with Collider Gosling joked that he always had the desire to rob banks and in this film he was able to realize it.
"A bank robbery - this is my secret fantasies. But in reality, I would not for anything to do I do not want to jail »
By the way, on the set of "The Place Beyond the Pines" Ryan Gosling and Eva Mendes spotted each other in their second halves