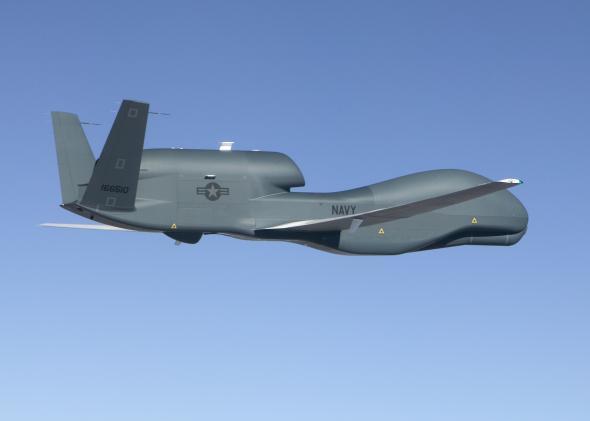 Program Tier - a project to build high-altitude long-range reconnaissance UAV able to get information on any point on the globe, at any time, regardless of weather conditions. According to the terms of reference UAV Tier II Plus should conduct continuous reconnaissance at high altitude. It should have a range of over 5,500 km and have the ability to patrol over the area of ​​exploration for more than 24 hours at an altitude of 18,300 m. For reconnaissance must be equipped with a synthetic aperture radar (synthetic aperture radar (SAR), electro-optical and infrared camera High resolution. It should also have the ability to simultaneously use this equipment. From the communication channels should have a broadband satellite link and the link within the visible area.
The cost of UAVs should not exceed $ 10 million. In the financial year 1994 prices.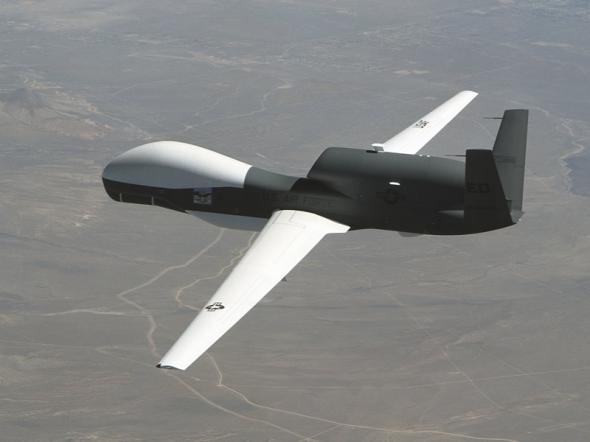 The project company Teledyne Ryan Aeronautical (TRA) UAV RQ-4A Global Hawk in May 1995, was selected the winner in the competition for the best for the UAV program Tier II +. The contest lasted for 6 months, it was attended by five firms - applicants.
The company Teledyne Ryan won the contest is not accidental. She is one of the first in the United States engaged in the development of UAVs. Her long high-altitude reconnaissance UAVs have proven themselves during the Vietnam War.