American landscape photographer David Schultz (David Schultz) specializes in photographing wildlife. His photographs are published in such famous publications as National Geographic, Travel & Leisure, Islands, BBC. Having been in Alaska, the Arctic and Antarctica Schultz met with the emperor penguins, which made a special impression on him.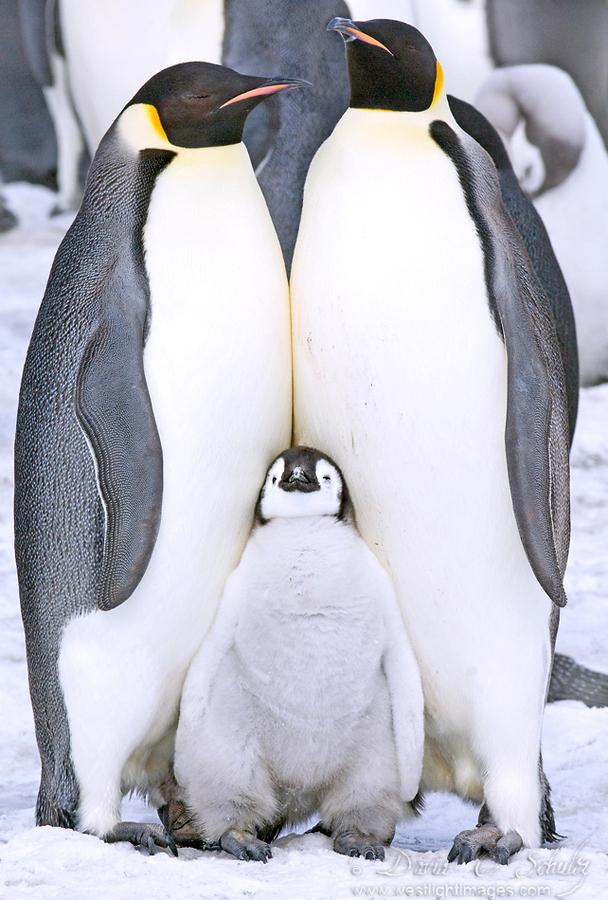 They are so funny and interesting that David was worth only a few minutes away from the camera her as she gathered near several penguins who want to be photographed. At least, it looked all that way. Photographer himself admits: I remember that one bird stood behind the camera, as if looking at the camera, while the other two penguins lined for a group photo. I wanted to shout "Attention, say cheese" because they looked comical. They walked around my tripod, absolutely not paying attention to me. It was very funny. A feeling that they knew how to pose for the photographer.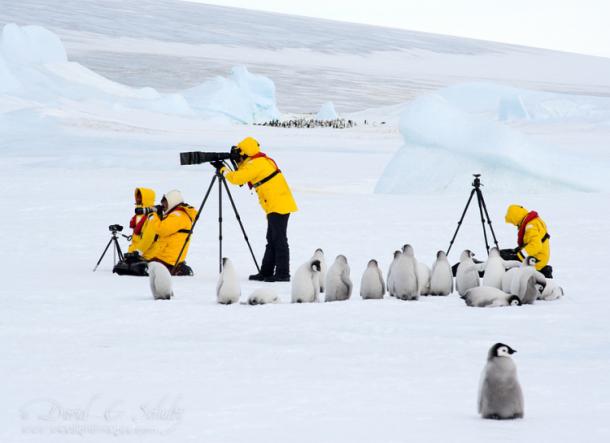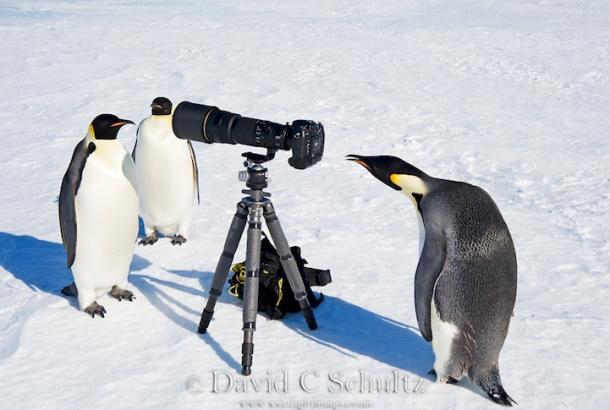 He was able to photograph them in various positions and angles - popping out of the water, gliding on the ice, hugging each other. This trip was a memorable one for him so that he even decided to share experiences, conduct master classes for amateur photographers who dream to learn to shoot wildlife. David Schultz brought the magic of these wild and harsh places ordinary people.