The fact that the famous athletes earn "on the side" through contracts with fashion brands or advertising of different products is no surprise. Logically, not all the same year they take part in competitions and win medals? Initially, proposals to participate in advertising limited sports brands, but eventually a variety of companies who want to get famous athletes as their representatives, has increased significantly.
August 21 were presented to the public from commercial shot footage of David Beckham for H & M, he (already out of habit) shows a line of men's underwear and clothing. Stroke good - the girls do not mind to look at the great figure of David, and the young people do not refuse to be "like Beckham". Probably, these two factors are the reason why David so often invited to play in a men's underwear advertising. However, when it advertises something else, too, most often without a shirt. Let's look at the best shots!
1. David Beckham for H & M, a collection of 2013
The network has the most recent photo shoot footage with a new advertising campaign! In contrast to the usual shots in black and white, here we see David in color and in all its glory. Also during the filming of Guy Ritchie took a short video of what is happening behind the scenes. It is evident that David does not like that kind of work is less than the game on the field!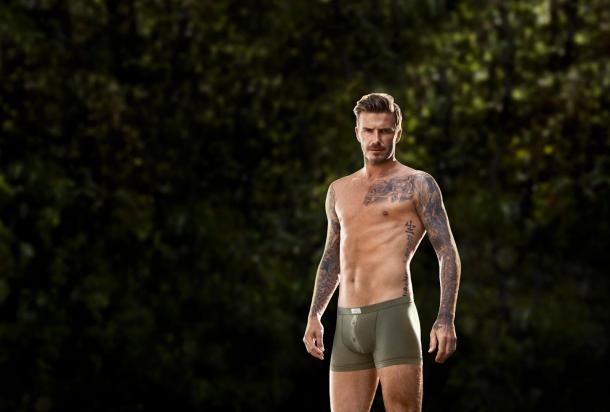 The second portion of pictures taken in a sports locker room in a slightly muted colors. In this light, I think, the figure of Beckham looks even better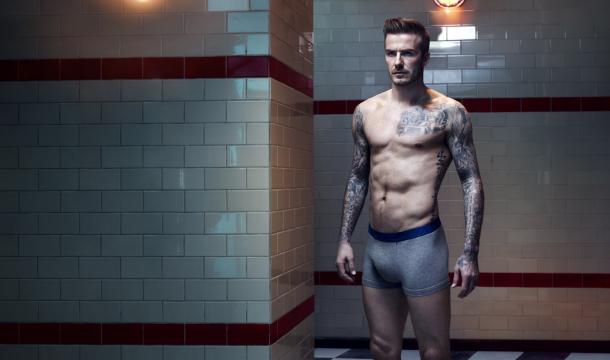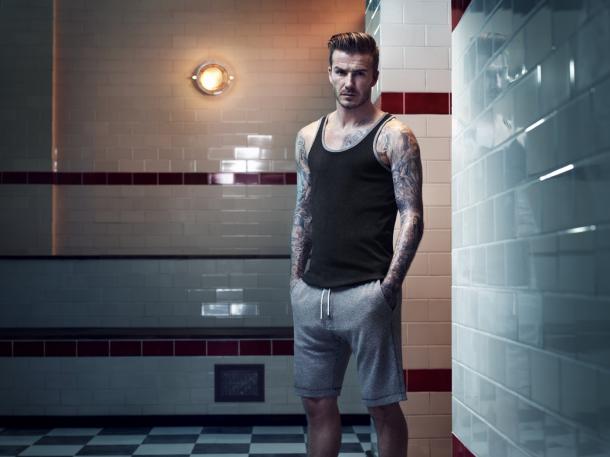 2. David Beckham for H & M, 2012 collection
In 2012, David first started to collaborate with H & M and a little worried about it. Of course, before he had ever advertise more premium brands and products, and not the mass market. Well, the result was excellent! Continued cooperation between the athlete and the brand - the best proof!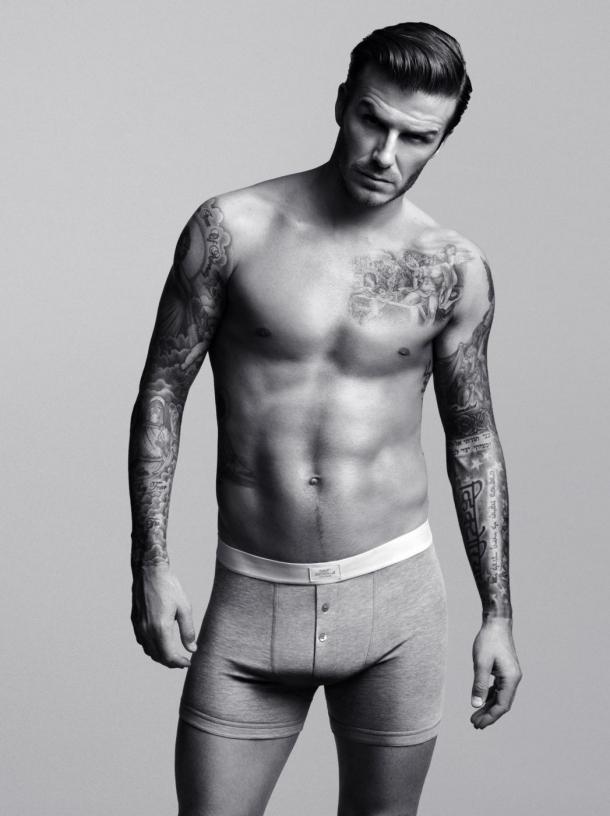 This photo shoot was done in black and white and it seems that was an attempt to emulate the campaign Emporio Armani, which we left for dessert.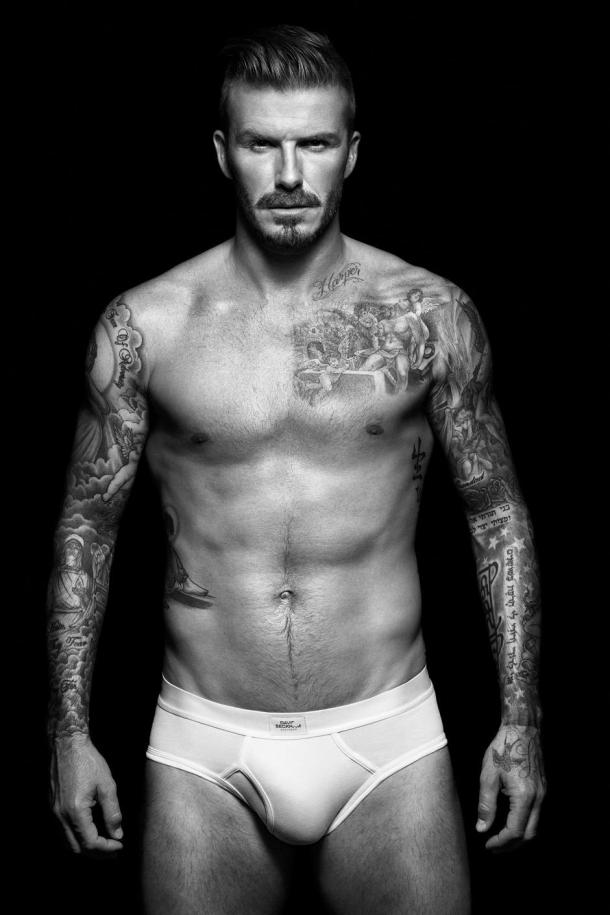 In addition to underwear and clothing David demonstrates every day in sports style. It is a good option, because in this form it is most often seen in everyday life. True Beckham!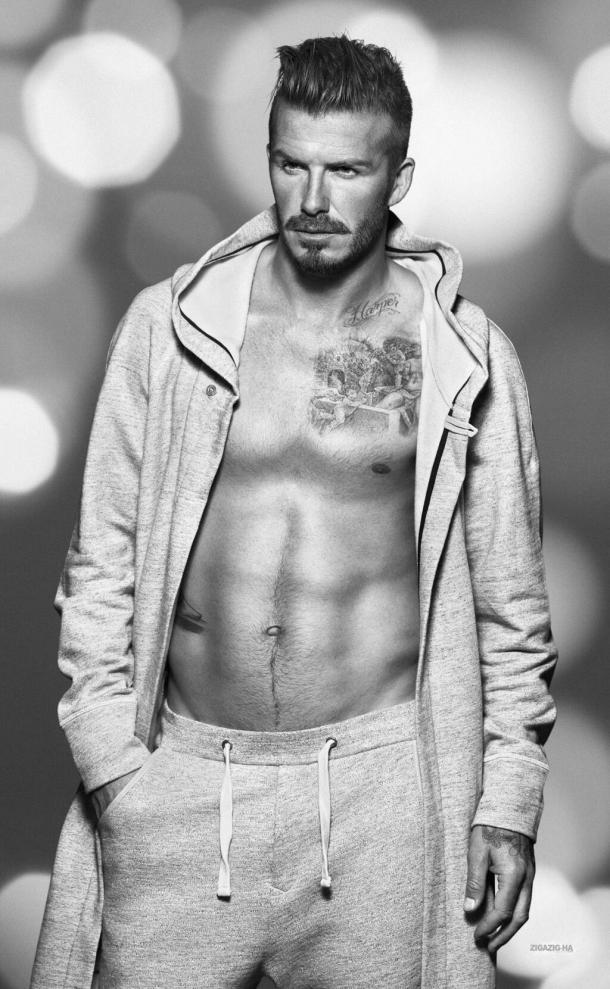 3. David Beckham for Emporio Armani
And finally, the most piquant and outright advertising campaign for Emporio Armani! In this project, David worked with the beautiful wife Victoria. The result was stunning!
In the photo, where David alone, we can see how oemu manage to keep themselves in good physical shape. For example, David on the bar ...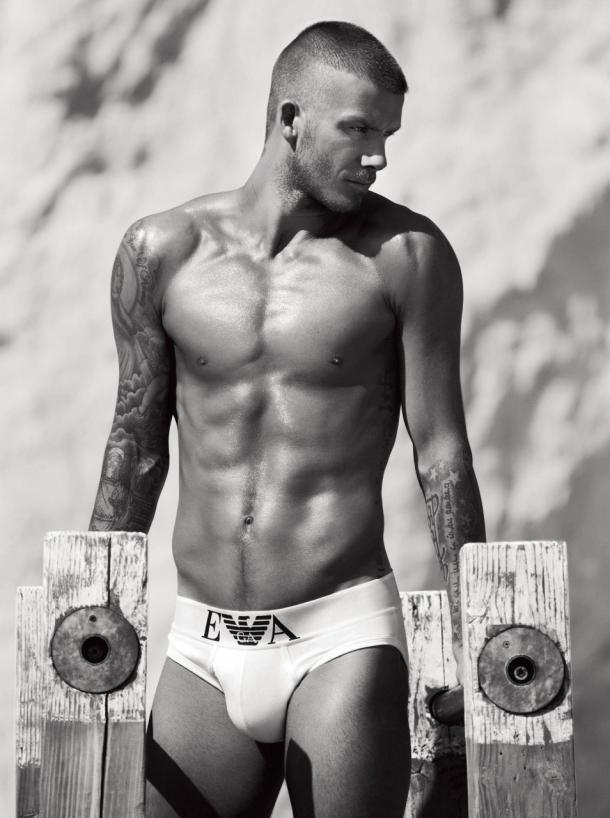 ... But shakes the already perfect press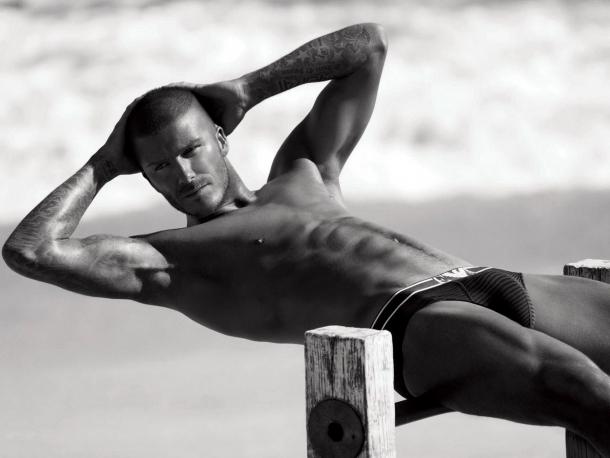 4. Campaign perfume «Classic»
This campaign stands out against the background of a slightly earlier. David is no longer advertises clothes and own men's fragrance. On the official promofoto on David chic gray suit. (Men in suits look great, you see?)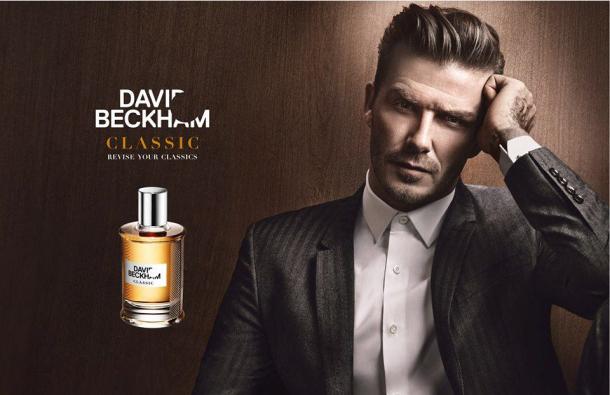 However, in the video, before put on a gorgeous suit, David walks shirtless. Watch and enjoy!