For the 62nd consecutive time in Stockholm, Sweden held the largest design show called Stockholm Furniture and Light Fair. From 5 to 9 February, participants from more than 30 countries present their specialized exhibition projects. As part of this festival Swedish architect Gert Wingard (Gert Wingårdh) and Finnish illustrator Bush Saksi (Kustaa Saksi) demonstrated its architectural special project «Hello!», Which became the decoration of the exhibition.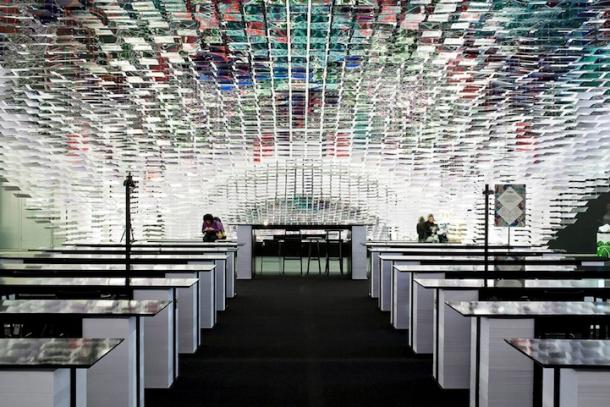 Three consecutive years in the pavilion, where the exhibition parallel conduct roundtables and seminars that discuss various topics. This year, to open a discussion on the topic "Communication in the design." Vaults and pavilion decorated work of the talented duo Vingardta - Saxons. They have created the design consists of 700,000 A4 sheets joined together by means of fasteners 44 thousand.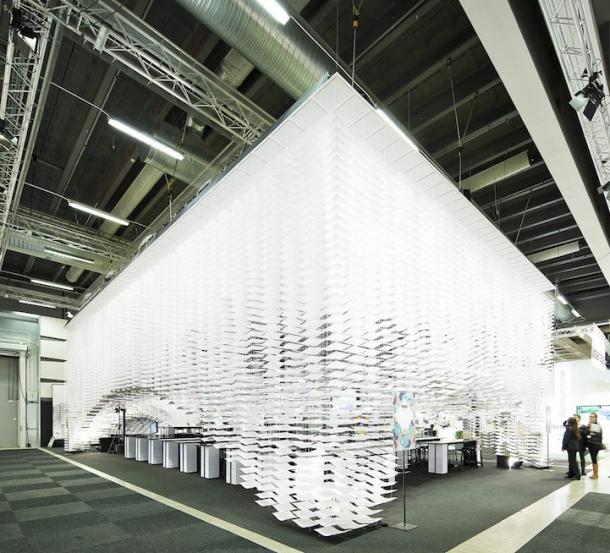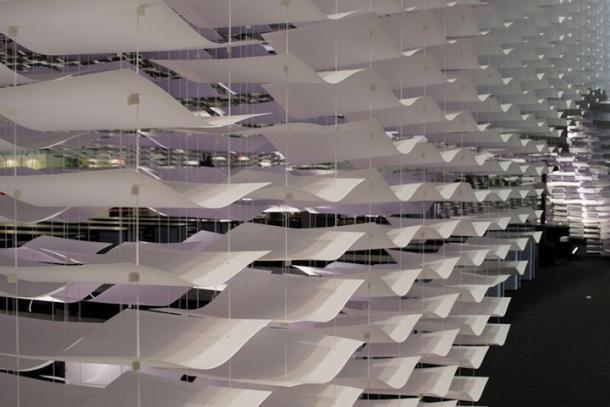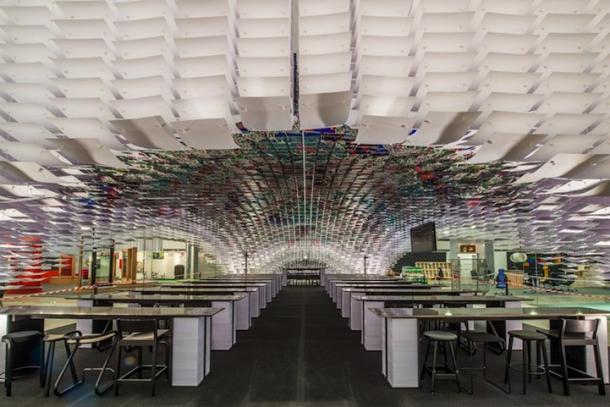 With the paper managed to create a translucent facade, giving the impression of being in the shady garden. Some sheets of paper painted with bright ornaments nature theme. If you look from the bottom up, you can see the colorful stained-glass windows, carrying participants in the peaceful atmosphere of the temple or cathedral. This work, using sophisticated color schemes, is a kind of demonstration of the beauty of design through architectural structures.