American photographer Sit teres (Seth Taras) to combine the past and present. Some have forgotten, others may not know that this place was before us. The project entitled «Know Where You Stand» («Know where you stand") to remind or tell us about the most important historical events, including the fall of the Berlin Wall in 1989, the invasion of Normandy in 1944 and the Hindenburg disaster in 1937.
The fall of the airship in New Jersey, 1937.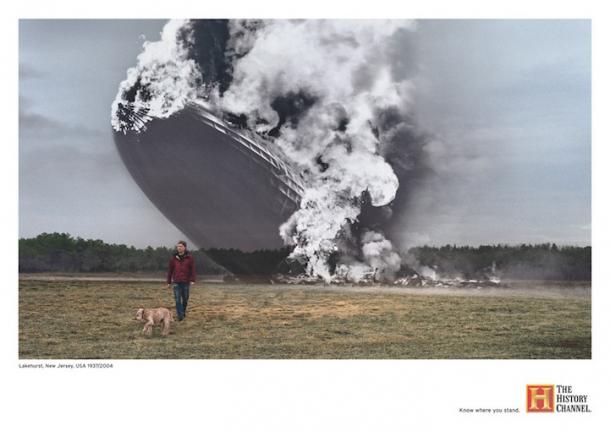 The series was created in collaboration with advertising agency Ground Zero as part of a marketing campaign «History Channel» («The History Channel"), which should motivate people to study history.
To create intriguing scenes photographed Theres a place where there were memorable events. To this end, the photographer had visited a number of countries. Use a variety of photo manipulation he mixed the past with the present. As a result, the old background superimposed a new one.
The invasion of Normandy in 1944.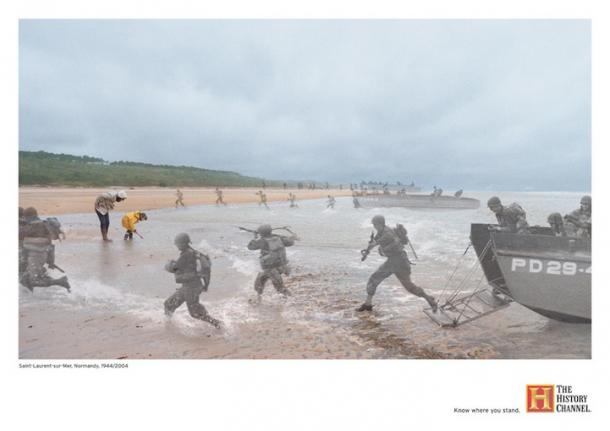 Adolf Hitler against the background of the Eiffel Tower, Paris, France.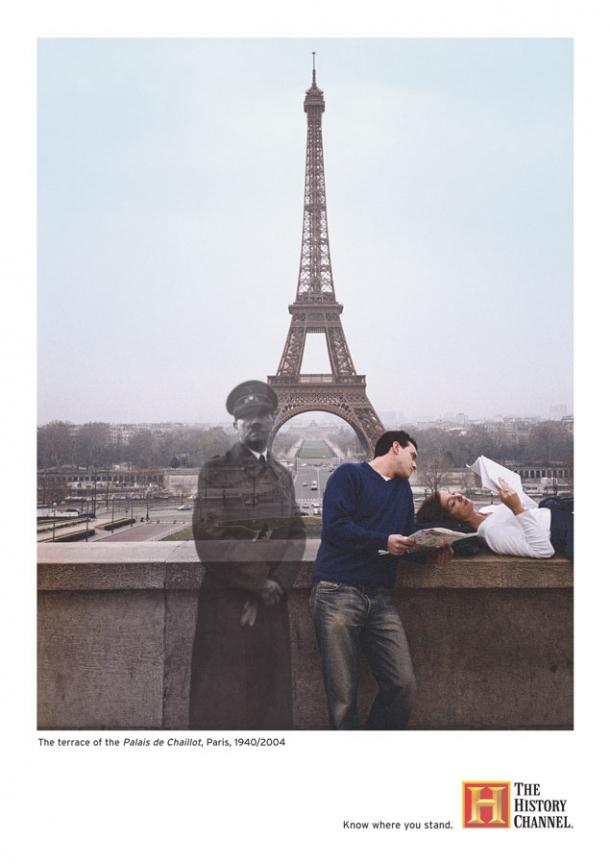 Berlin, Germany, 1989.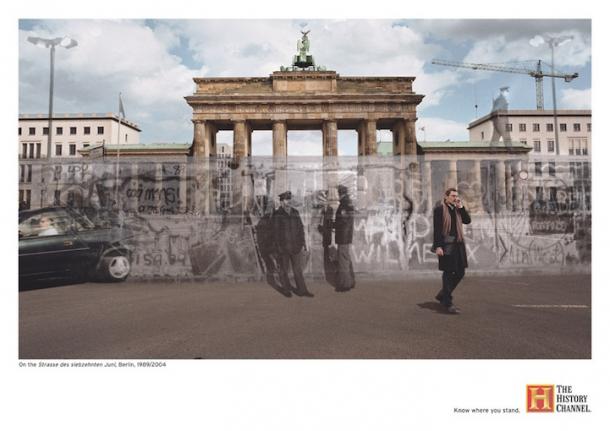 In addition to the photographs was also developed television advertising, which can be seen below.