Extreme photographer Alexander Sochi (Alexandre Socci), accompanied by a team of professional kayakers Pedro Oliva (Pedro Oliva), Ben Stukesberri (Ben Stookesberry) and Chris Korbulika (Kris Korbulic) decided to conquer the stormy sea waters around the active volcano Kilauea on the south-eastern slope Mauna- Loa, Hawaii. Unlike typical group of extreme expeditions made at a time when molten lava flowed from the volcano.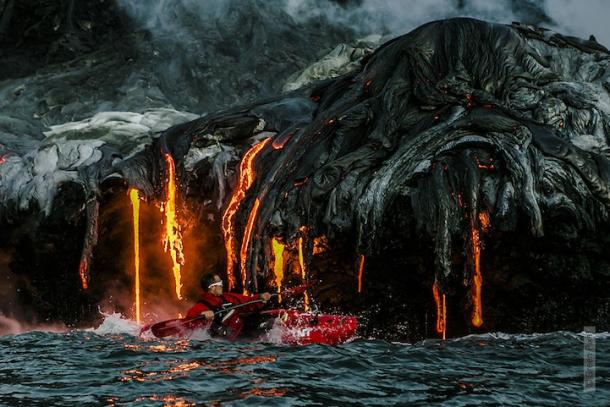 The group did not know what to expect. In order to get brighter, more saturated colors they woke up before sunrise and at 4 am were already in the harbor. Get in the water it was impossible. Water heated to 90 degrees. Particles of lava floated everywhere. Also on contact with water liberates toxic gas lava, which was no less a danger. With his hand in the sea water could easily get burned.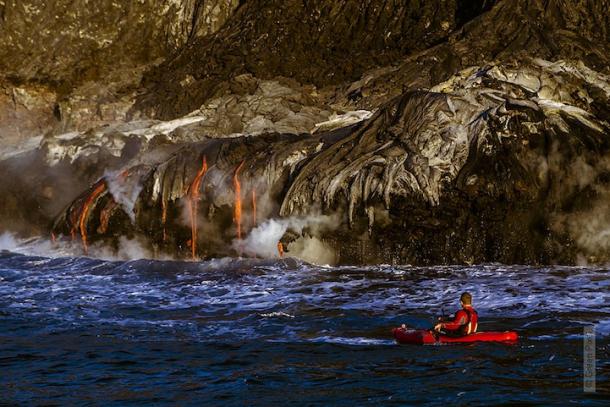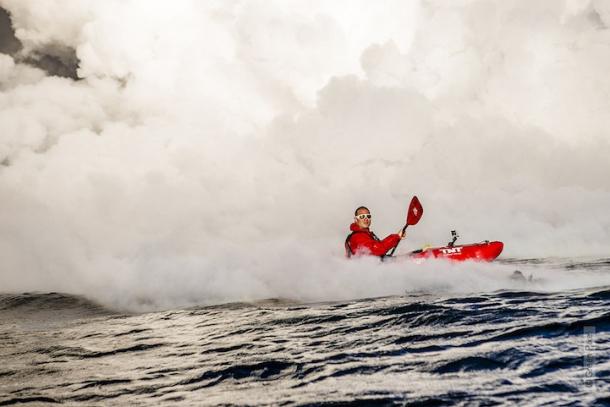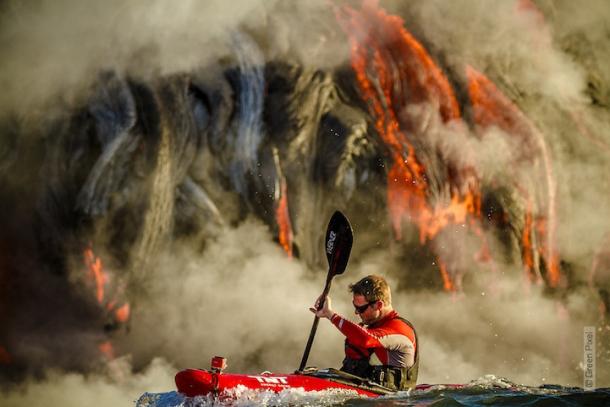 Fortunately in this expedition, no one was hurt, not counting some damage to the kayak. Spectacular footage from this trip included a Brazilian television program Kaiak, which tells of the adventures of kayaking.